Instant Pot Breakfast Burrito Recipes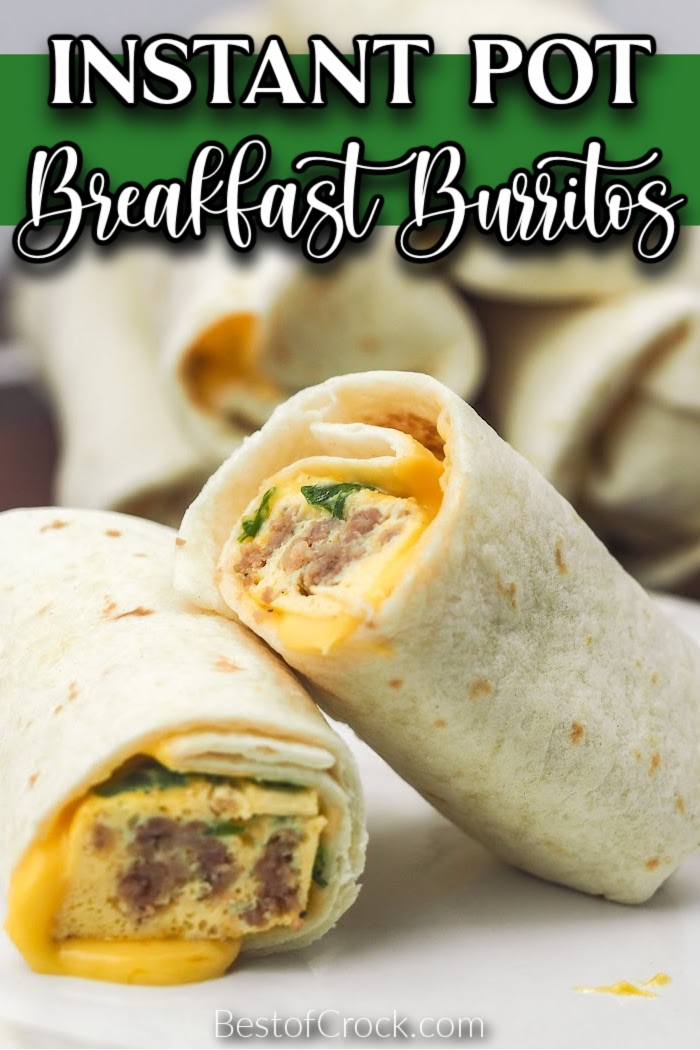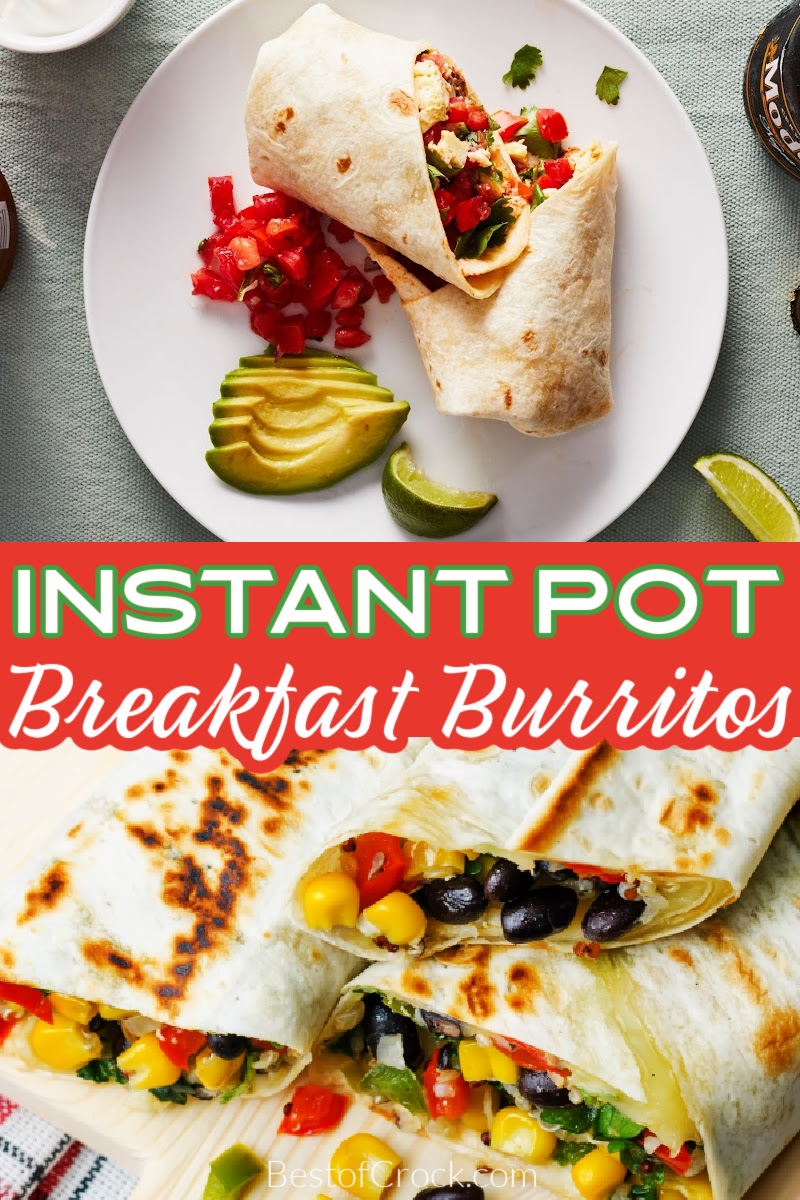 There are a few things people think of when they think of breakfast. Pancakes, waffles, eggs, and bacon are of course the classics from the first meal of the day. But we can't leave out breakfast burritos. In fact, you can use Instant Pot breakfast burrito recipes to help get this in your breakfast rotation.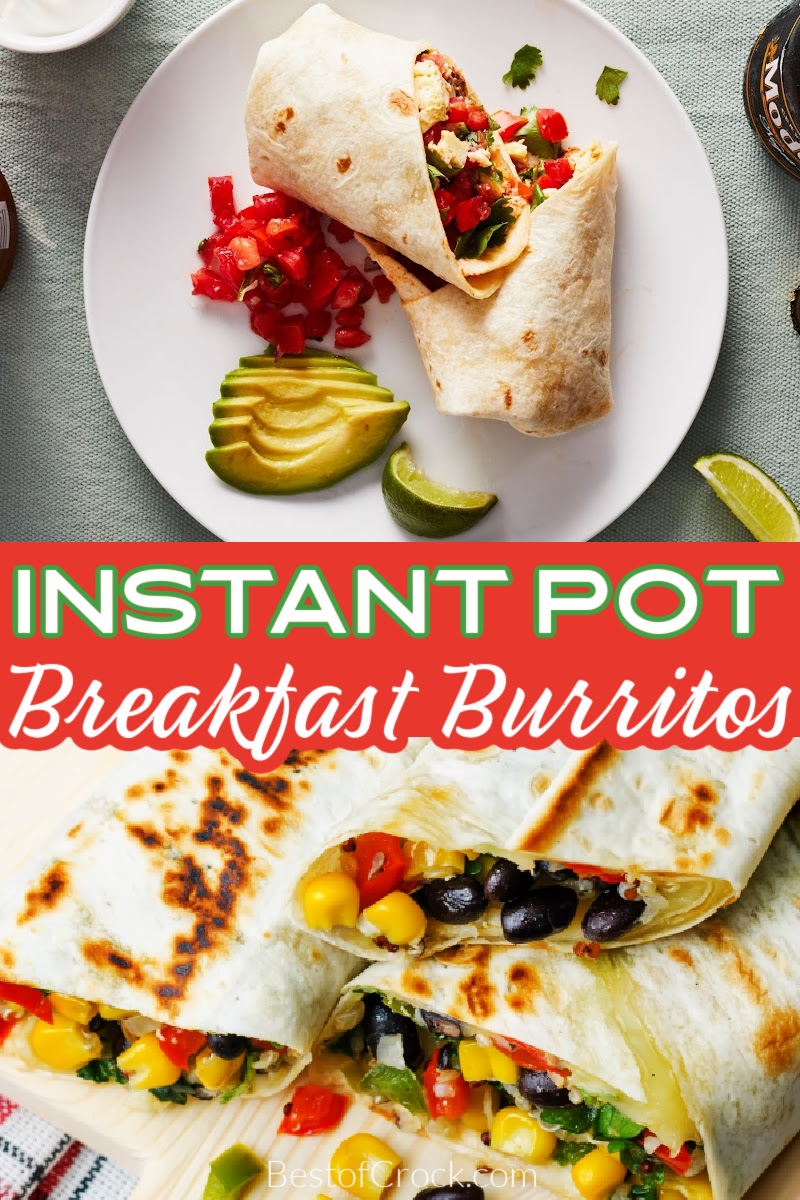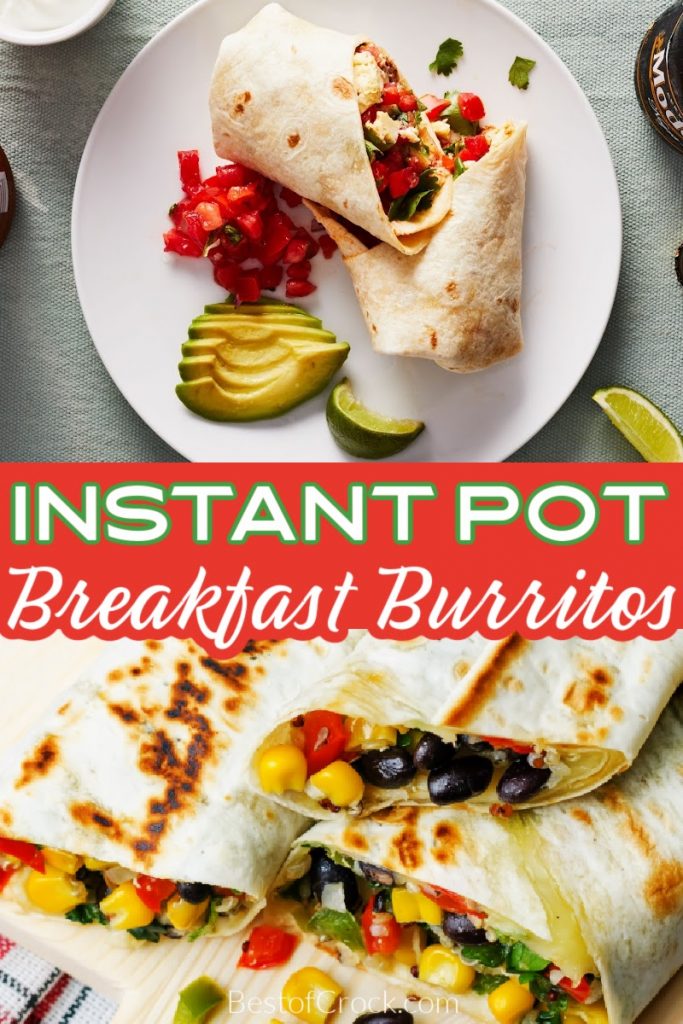 The best Instant Pot breakfast burrito recipes can make breakfast exciting again with flavors that everyone enjoys. Instant Pot owners know just how essential these appliances are for home cooks. You can use them for those busy mornings when you just don't have time or when you have the time but don't feel like cooking.
Instant Pots just make things easier thanks to the way they cook. These appliances are essentially pressure cookers that use steam to create heat and pressure that surrounds the food inside cooking it while the lid is closed. That means the Instant Pot breakfast burrito recipes will be moist, delicious, and filled with flavor.
In fact, these will be the best breakfast burritos you will ever make thanks to the Instant Pot. You can even use these recipes to make ahead of time, freeze or toss it in the fridge, and heat up in the morning when you want one. Imagine having a week of delicious healthy breakfasts, even during your busiest week. That is what these recipes can help you accomplish with ease.
Egg Omelet Burrito | 365 Days of Crockpot
Simple Breakfast Burrito | Cooking with Karli
Sausage Breakfast Burrito | The Family Fudge
Cheesy Breakfast Burrito | Pip and Ebby
Full Spread Breakfast Burrito | Simply Happy Foodie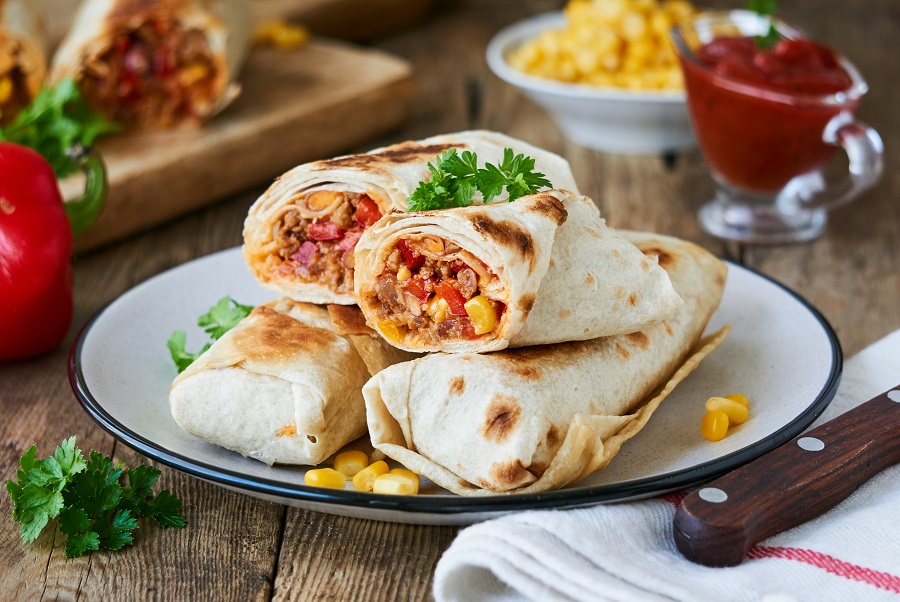 Silicone Mold
You will find that some recipes call for a silicone mold. Here's the thing, you can use it if you have it, but it is not mandatory. The mold is fantastic, it will help you make a burrito that you can easily take with you on the go because everything will end up in a sleek, delicious bar.
But you don't have to use the mold if you don't have it, even if the recipe says you need one. Instead, just make it a loose breakfast burrito recipe. These easy breakfast burrito recipes will get the job done and taste delicious as well. In fact, you are just a few steps away from having one of the best on the go breakfasts in your hands.
Breakfast Burrito with Pico de Gallo | Food n Service
Meal Prep Breakfast Burritos | Food Network
Breakfast Burritos with Chorizo | My Recipes
Miracle Mom Breakfast Burritos | Instant Pot
Easy Burritos | Monday is Meatloaf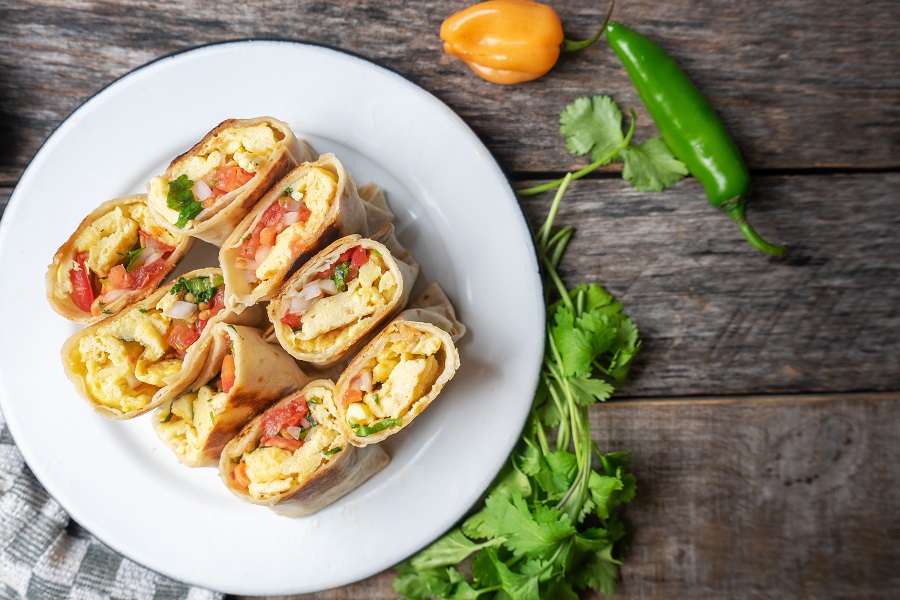 Instant Pot Breakfast Burrito Recipes
Instant Pots make life easier for everyone; that is what has contributed to it becoming such a success. People have found that the Instant Pot saves you time while cooking which means people can enjoy their free time a lot more often. The same can be said for breakfast burritos. In fact, you have options here.
You can make the burrito filling ahead of time, refrigerate, and then reheat in the morning. The other option would be to get the Instant Pot started when you wake up and let it cook while you get ready. You can then fill a tortilla and head out the door for work or school. That's what makes these recipes so amazing.
Breakfast Tacos | It's a Mother Thing
Breakfast Burrito Casserole | A Real Food Journey
Breakfast Burrito Filling | Instant Pot Party
Sausage and Poblano Breakfast Burritos | Grandma Behrendt's Kitchen
Cheddar Breakfast Burritos | Chase Laughter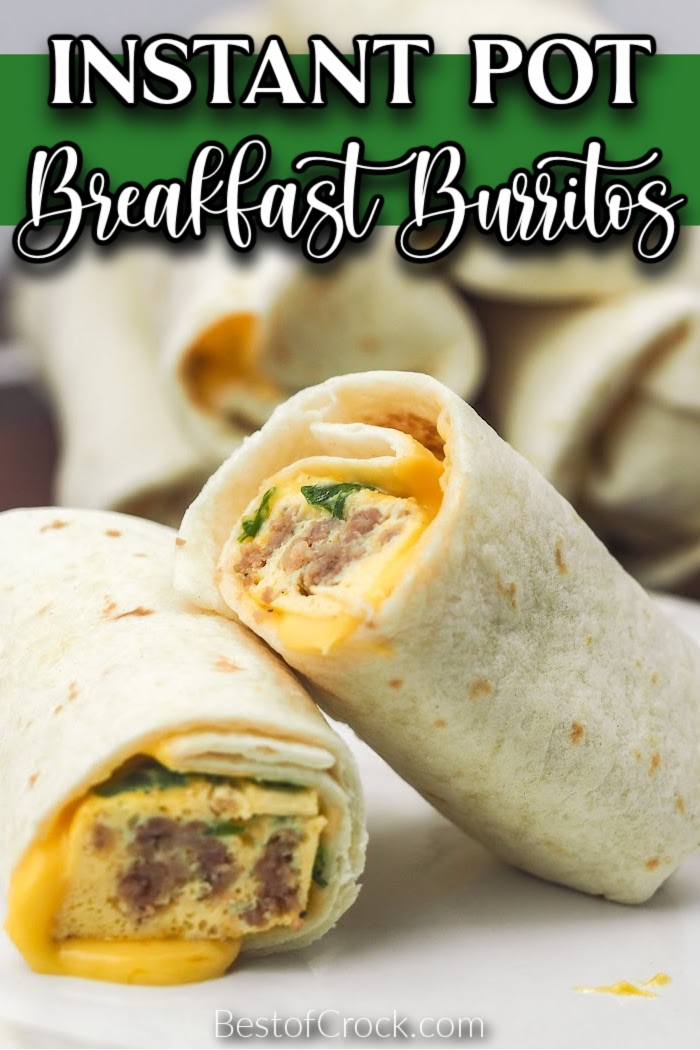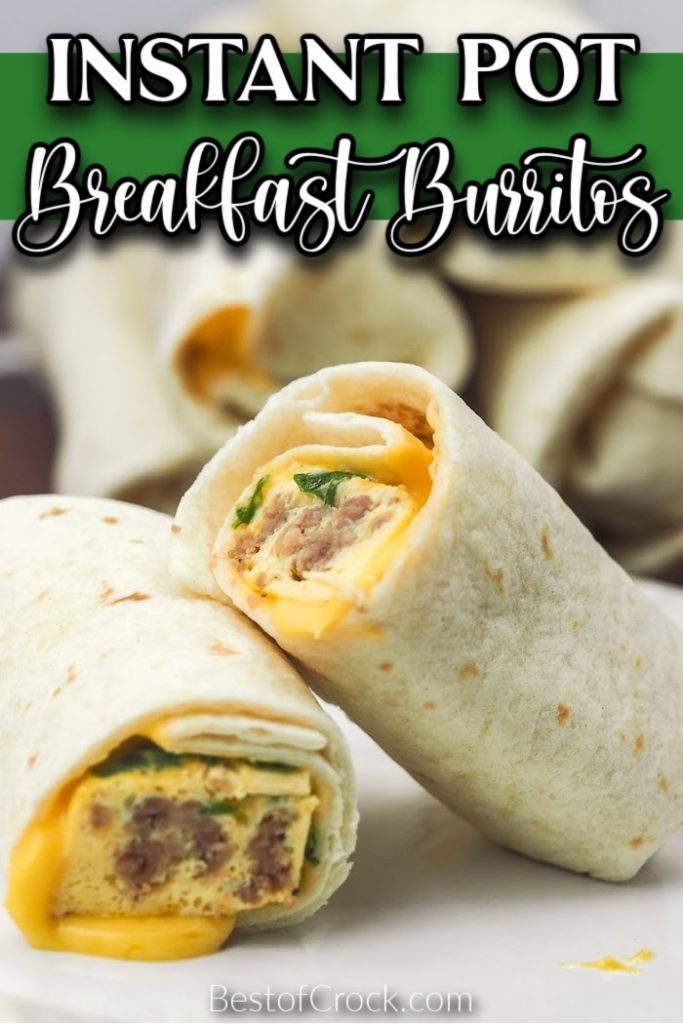 More Instant Pot Recipes
Instant Pot Roasted Red Pepper Soup | Instant Pots are also good at making soups. You can make some of the best tasting, fresh, homemade soups with just a little help from an Instant Pot.
Healthy Instant Pot Meals with Beef | You can also make some amazing meals with beef that will come out juicy and tender when you use an Instant Pot to make them.
Instant Pot Cranberry Chicken Recipes | Cranberry chicken is not at the top of everyone's list. But that's just because they didn't know they could. Now, everyone will know just how amazing this flavor profile can be.
Instant Pot Goulash Recipe with Beef | Chicken is easy to make, and beef is no different, especially in an Instant Pot. This beef goulash will be amazing, and you can make it every night thanks to how easy it is to cook.
Chicken Pot Pie Casserole | Chicken pot pie is notorious for burning mouths all over the country. But turn it into a casserole and you can avoid that burning feeling and just enjoy the flavors.