Slow Cooker Breakfast Casserole Recipes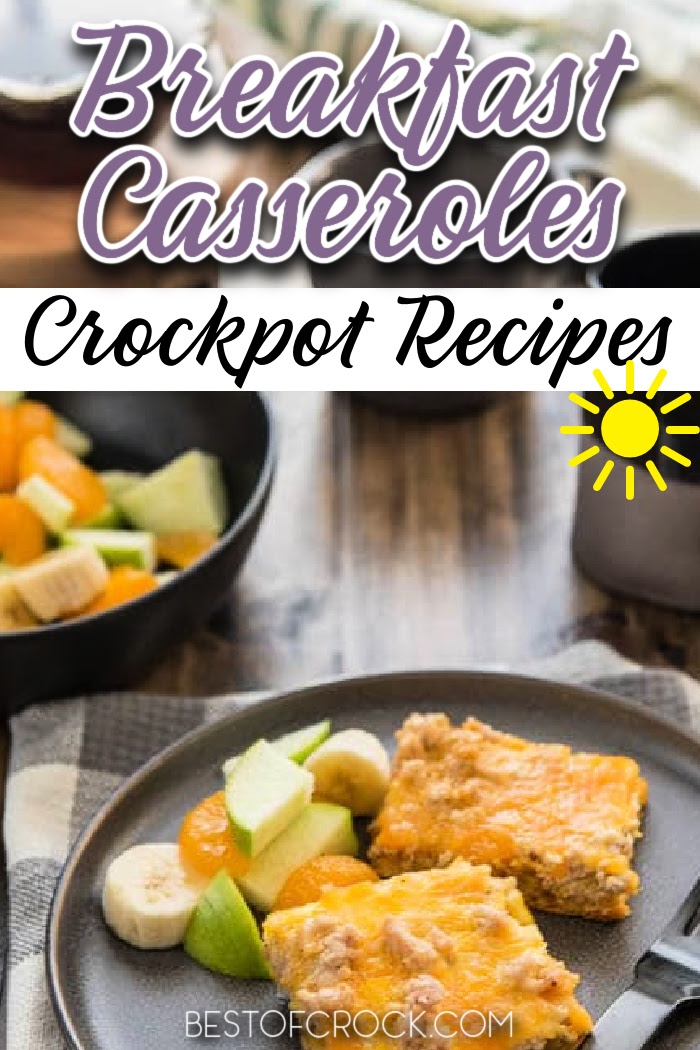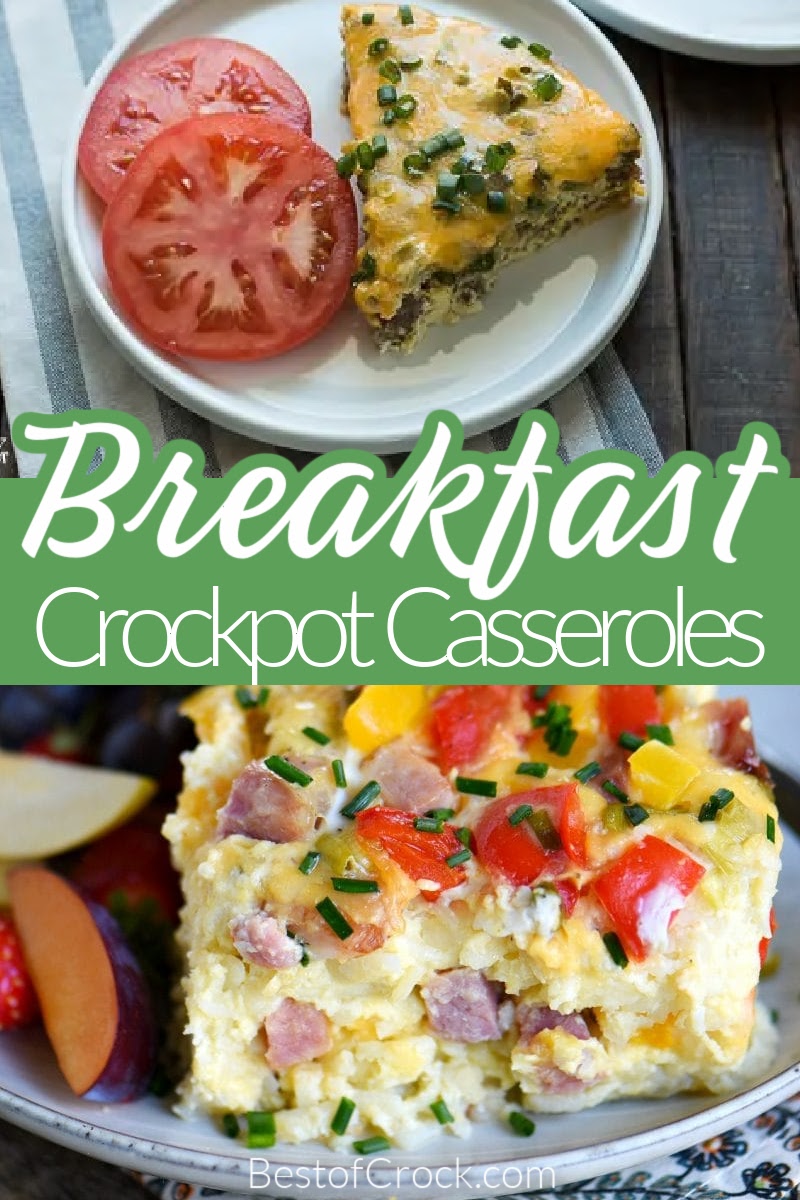 There are so many different things that can get in the way of a good breakfast. The most common would be the power going out which made our phones die which silenced the alarm that we depended on for waking up. Slow cooker breakfast casserole recipes could help, maybe not if the power went out but help.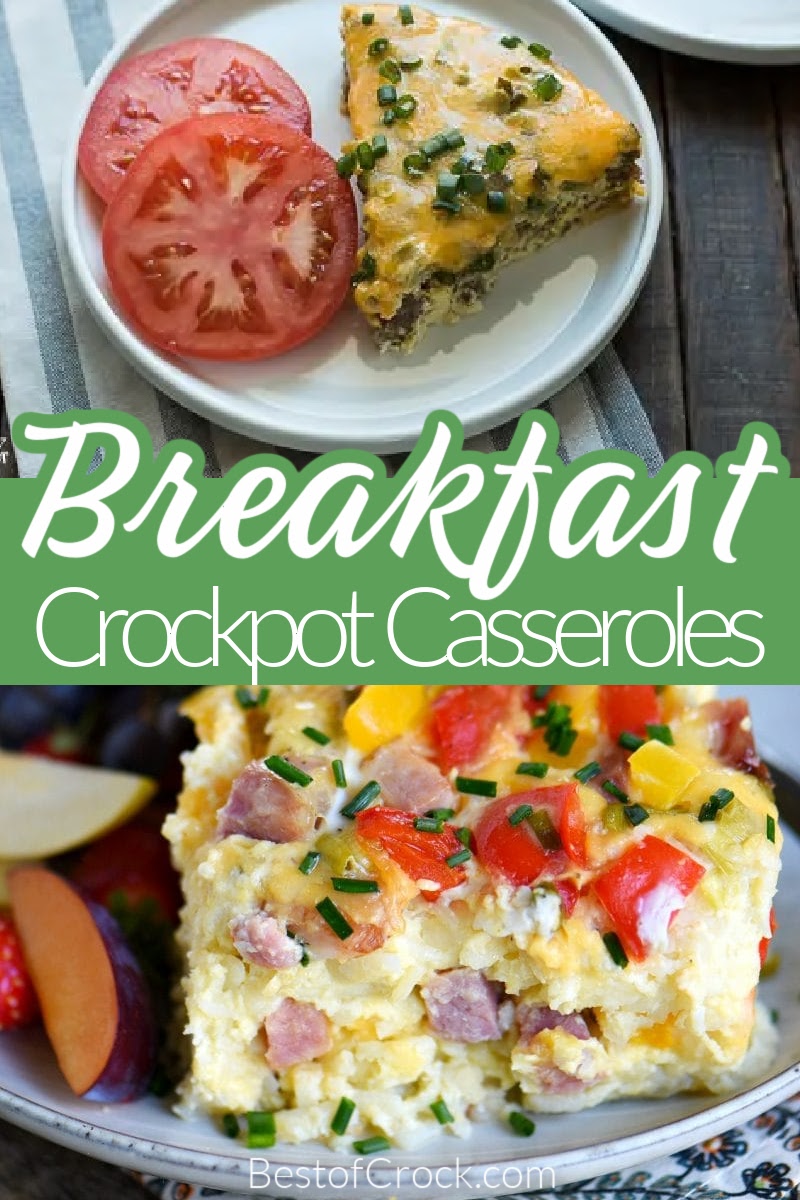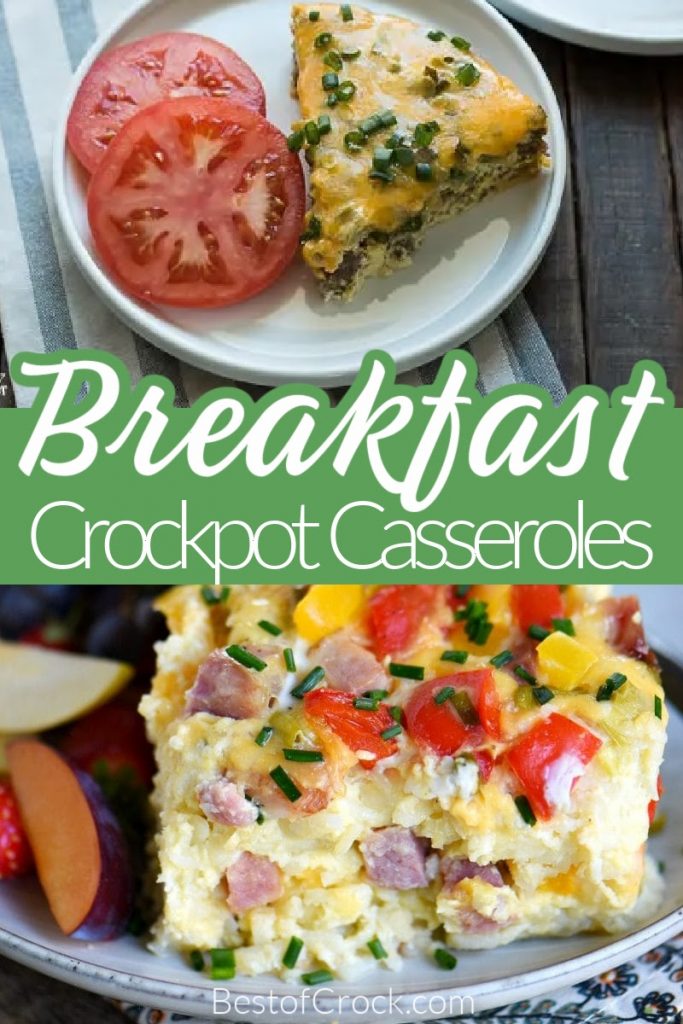 Slow Cooker breakfast casserole recipes are perfect for having breakfast ready for you in the morning without much effort at all. That may have been a story and not real at all. But that doesn't mean that things don't happen that get in the way of having a good breakfast.
We do find ourselves rushing around in the mornings, especially during weekdays. Some of us make it to work on time while others find it a bit more difficult. However, getting to work on time is important, but not as important as a healthy breakfast.
Your health should always come first and that means eating a good breakfast every morning. Slow cooker breakfast casserole recipes can help slow things down by having breakfast ready for you when you wake up.
Healthy Crockpot Breakfast Casserole Recipe | Best of Crock
Hash Brown Breakfast Casserole | The Simple Parent
Loaded Overnight Breakfast Casserole | The Chunky Chef
Breakfast Sausage Casserole | Salty Side Dish
Tater Tot Egg Bake | Julie's Eats and Treats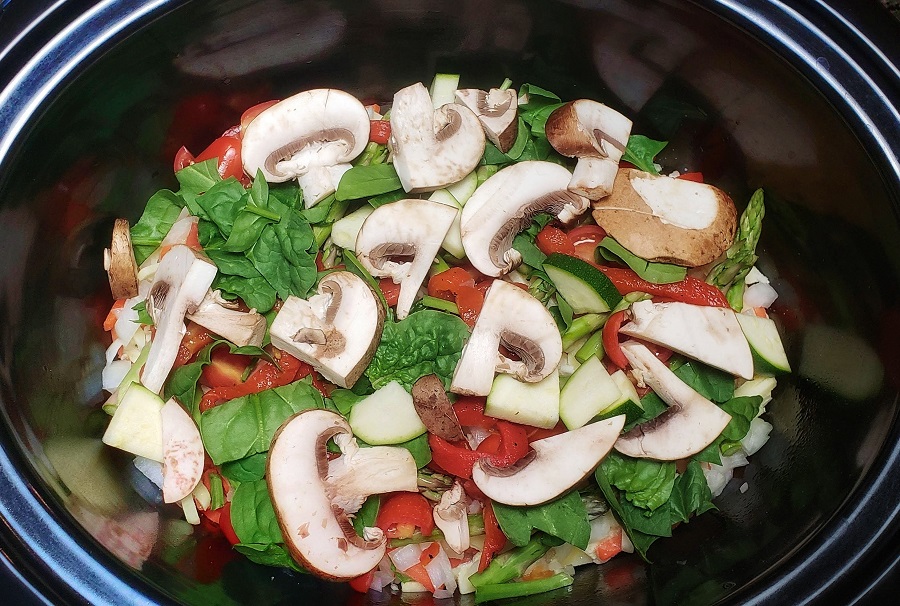 Slow Cooker Breakfast Casserole Recipes
Breakfast casseroles do have a bit of an advantage over other casseroles. The advantage is easy to see, and is in most slow cooker breakfast casserole recipes, eggs. Eggs do a fantastic job of holding things together in your breakfast casserole.
The rest of the ingredients bind with the egg and it becomes a meal that is more than relatively portable. Of course, things may get loose but that's pretty much every food out there. Still, these breakfast recipes are perfect for people who live busy lifestyles for more than one reason.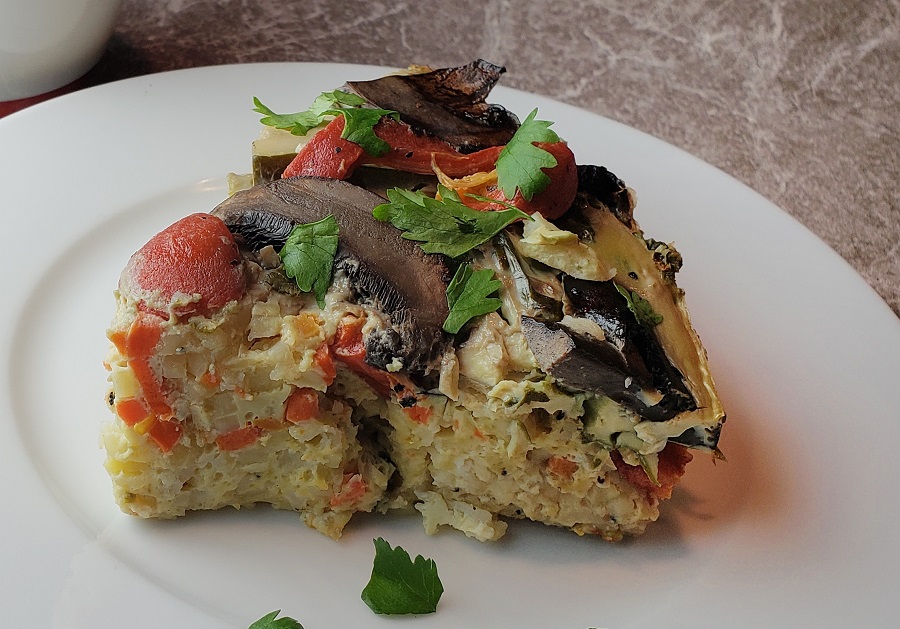 You can set them before you go to bed and wake up to a fresh meal. You could bring a piece with you as you walk out the door for the day and make it portable. But these recipes will provide you with a delicious breakfast option no matter how you enjoy them.
Cinnamon Roll Casserole | Eating on a Dime
Biscuits and Gravy Casserole | B-Inspired Mama
Cheesy Hash Brown Casserole | The Food Charlatan
Blueberry Breakfast Casserole | Crock-Pot Ladies
Crescent Roll Breakfast Casserole | Slow Cooker Gourmet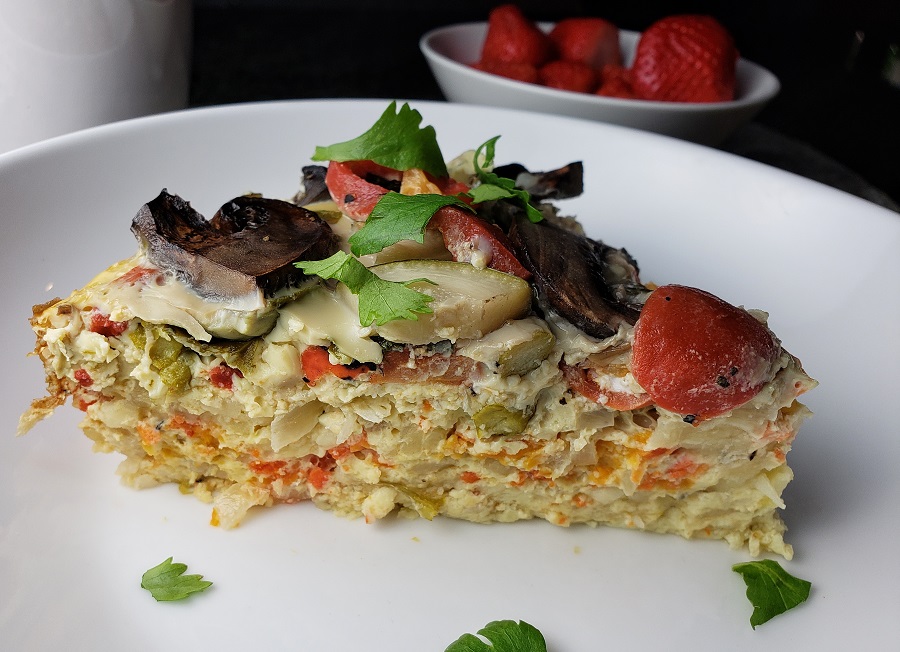 Leftover Breakfasts
There is not a big market for leftover breakfasts which could be the only downside of casseroles. These casseroles often make enough for a family of four which means there may be leftovers if there are only two of you at home in the morning.
The question is, what do you do with leftover breakfast casserole? Save it. Breakfast casserole can last for up to 5 days in the fridge. That means you could spend one night making one of these slow cooker breakfast casserole recipes and then have breakfast for a week.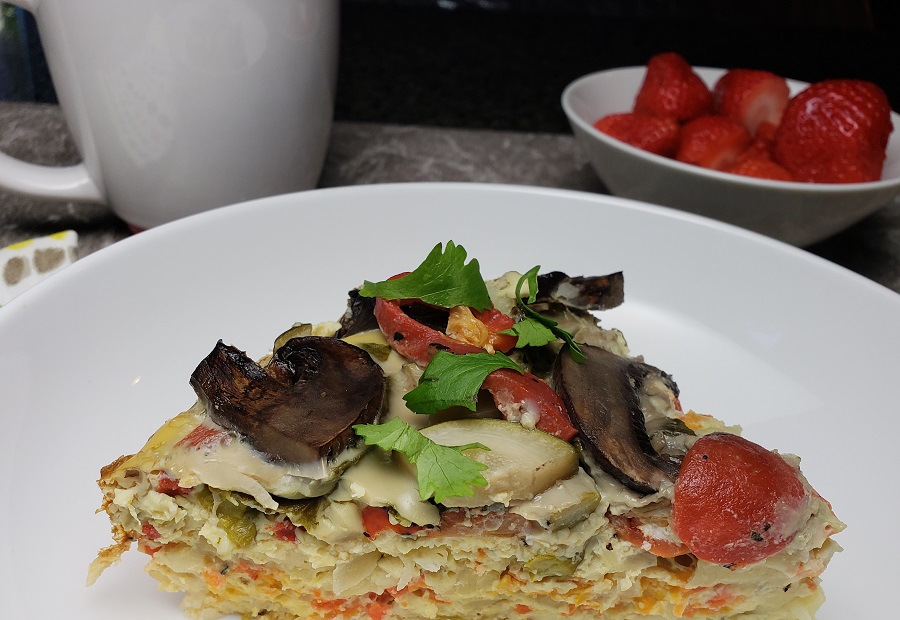 Of course, you will want to store it away in an airtight container. You can even separate it into meal prep containers. Ultimately, you have no reason to skip breakfast this week after making one of these recipes. There is nothing more valuable than your time, so this makes perfect sense.
French Toast Casserole | Adventures of Mel
Sausage Potato Casserole | Graceful Little Honeybee
Loaded Tater Tot Breakfast | Creme De La Crumb
Sausage and Green Chile Breakfast | The Magical Slow Cooker
Ham and Cheese Breakfast | Mom on Timeout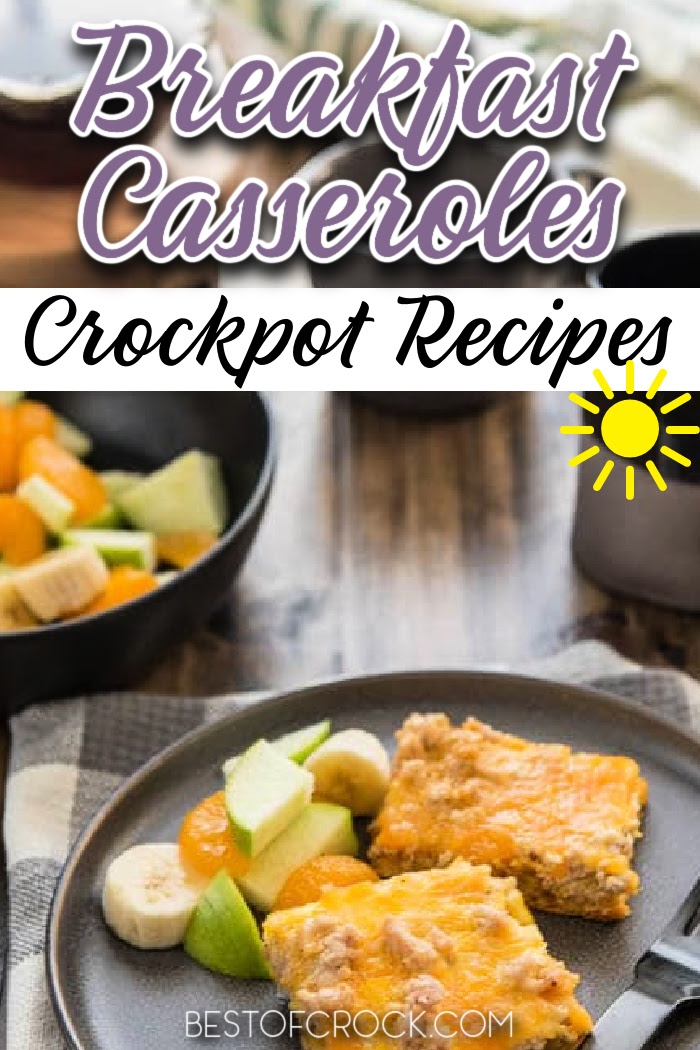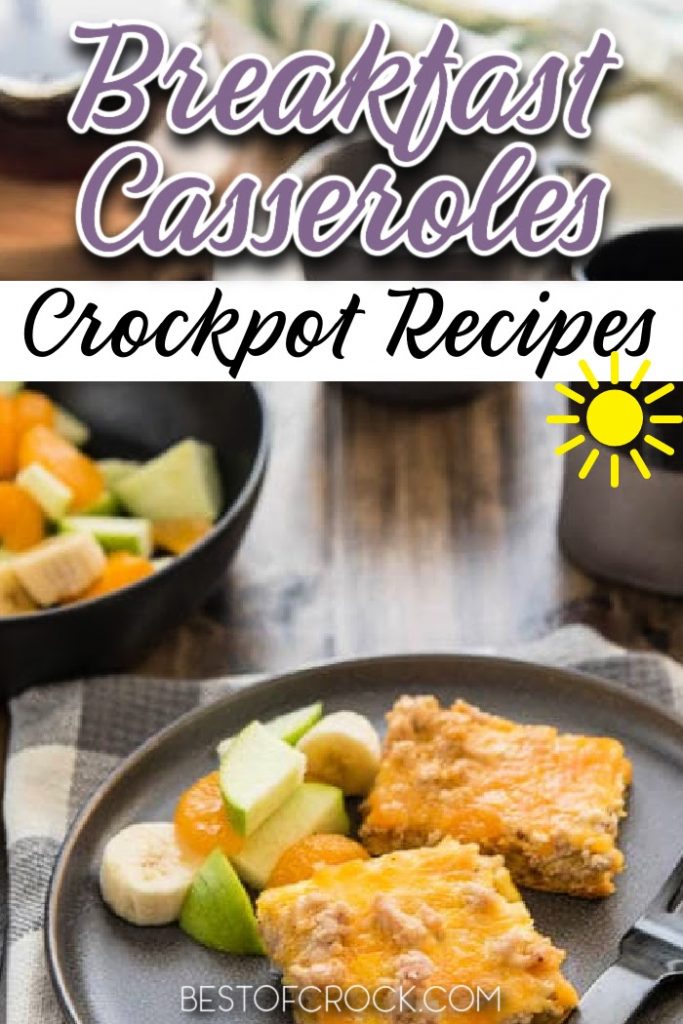 More Crockpot Recipes
How to Make Healthy Crockpot Pizza Casserole | What we eat for breakfast is often defined at home, for example, pizza makes a great breakfast.
Crockpot Apple Crisp with Cake Mix Recipe | There is apple in this crockpot dessert recipe which makes it fit into breakfast as well.
Slow Cooker Monkey Bread Recipe | Getting a bit sweeter with this crockpot monkey bread recipe but it is still breakfast.
How to Make Crockpot Hawaiian Chicken | There's pineapple so…fruit breakfast?
Crockpot Unstuffed Cabbage Rolls | Crockpots aren't only for breakfast recipes, now, are they?