Easy Instant Pot Holiday Side Dishes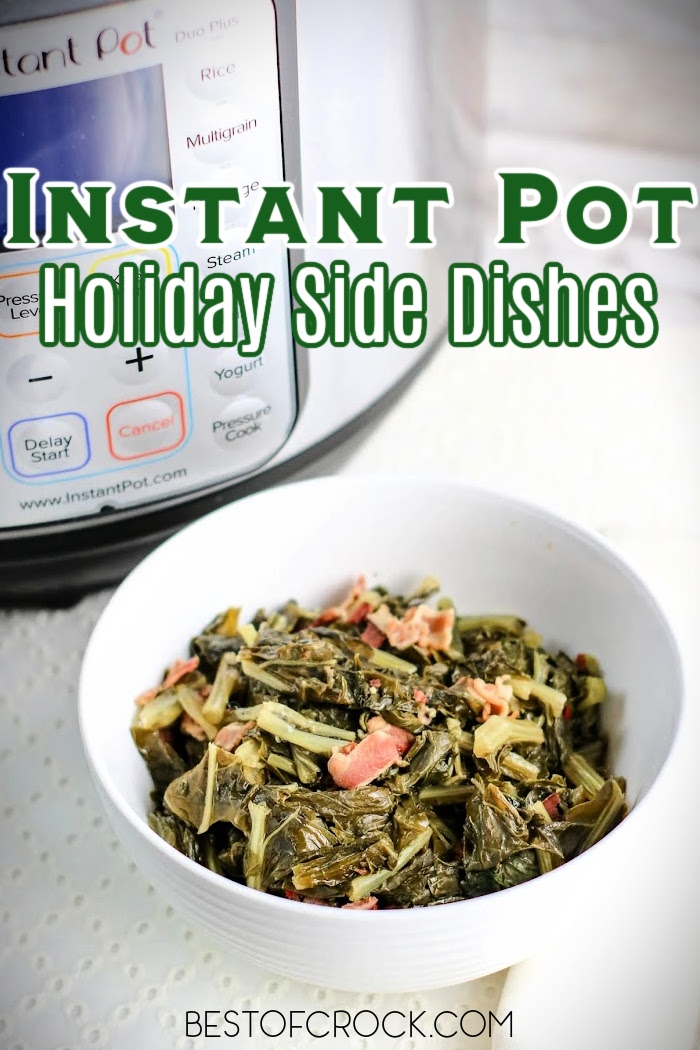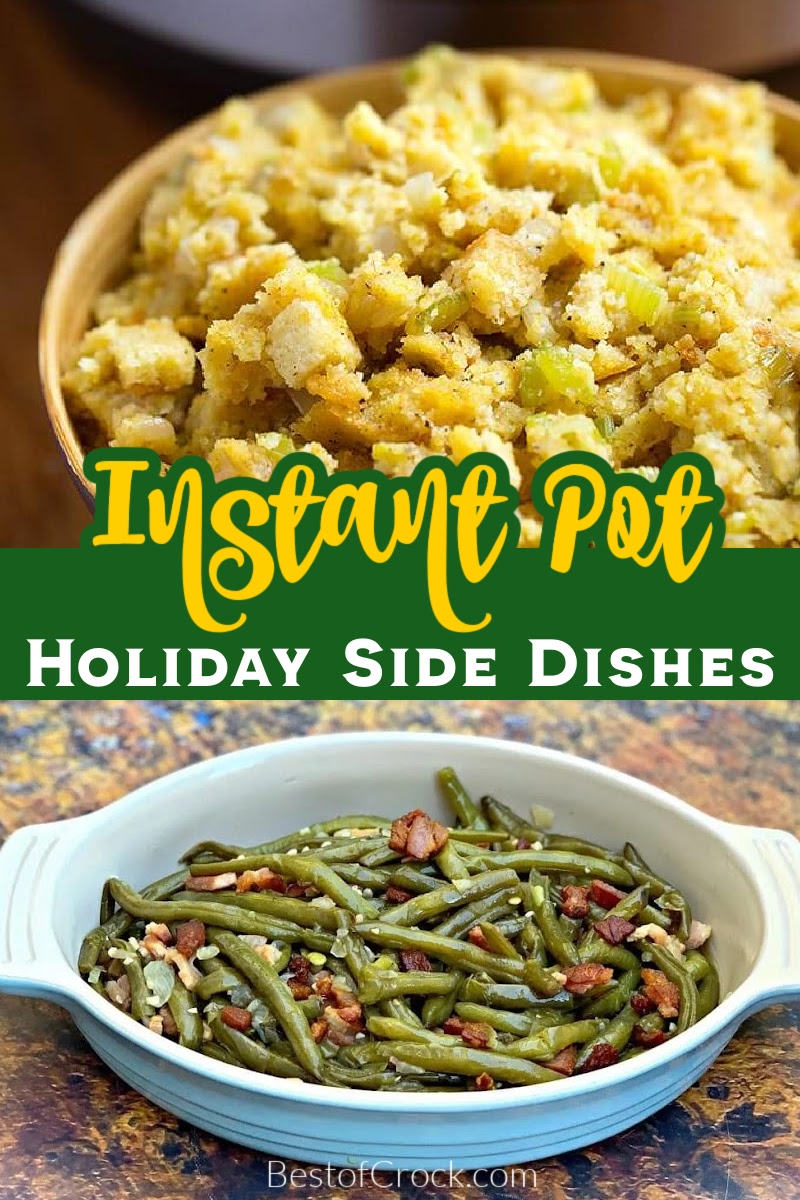 Throwing side dishes on top of everything else just makes matters even worse. Luckily, we can use our Instant Pot to make easy Instant Pot holiday side dishes. The Instant Pot will help make sure the side dishes cook quickly but also taste like they took hours to make.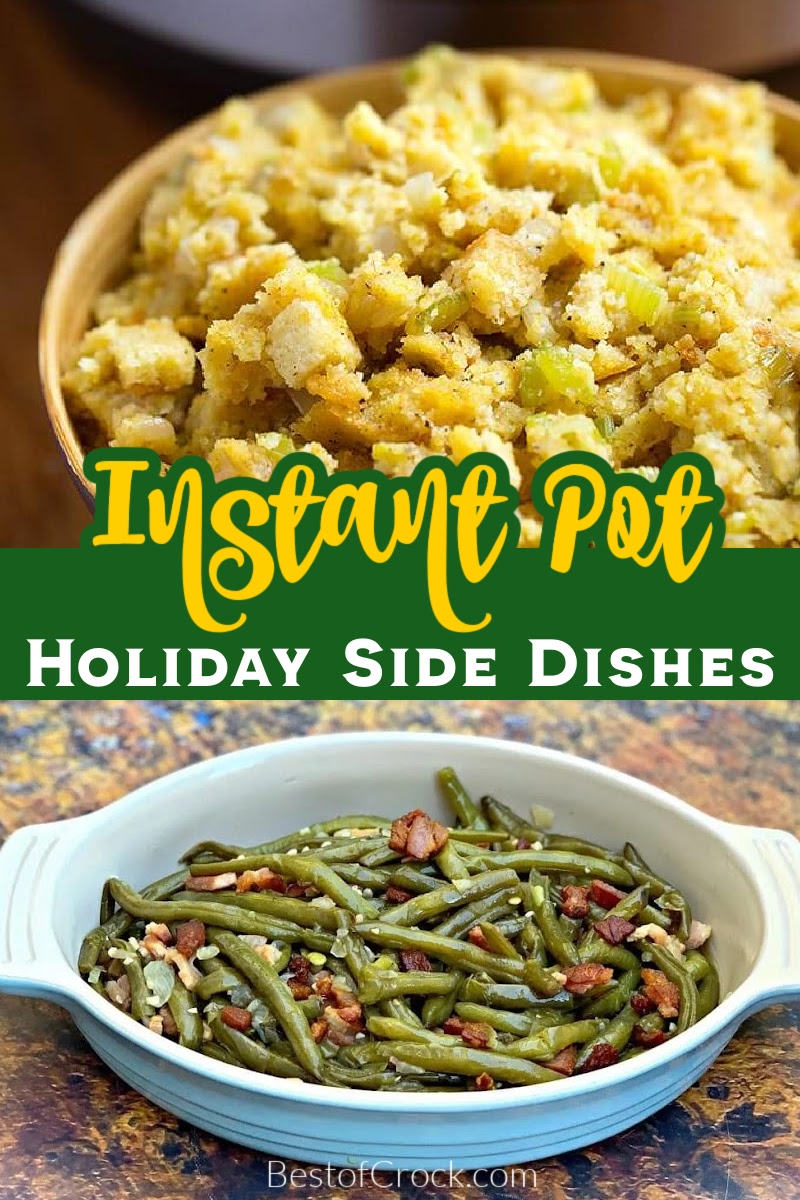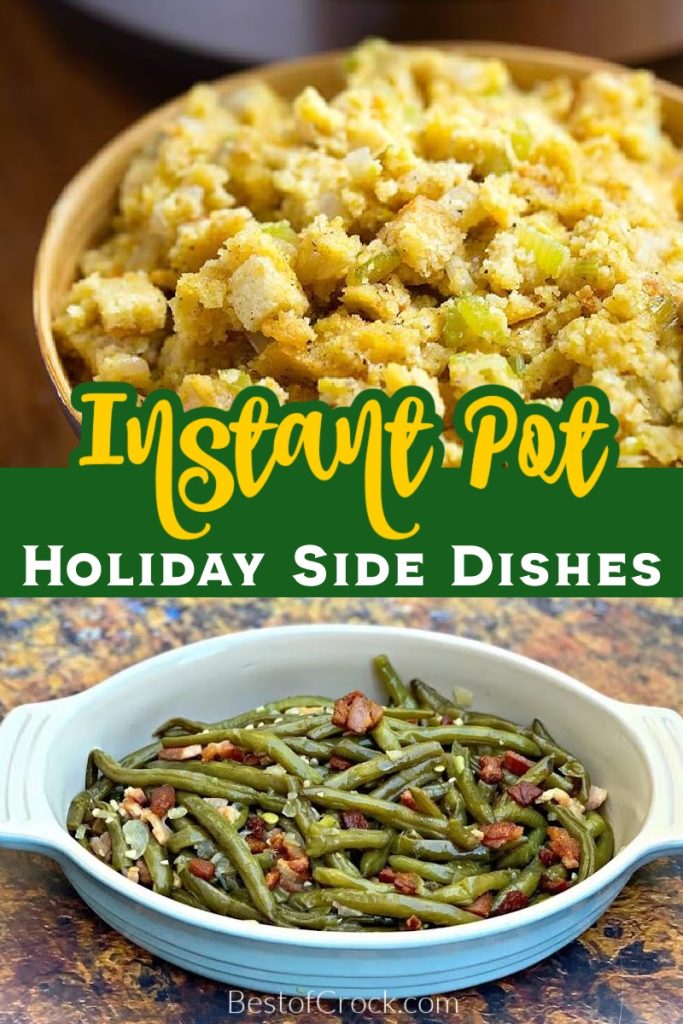 There are so many different things to make to complete a holiday meal. You need to make the appetizers to keep people happy while they wait for the main course. But you also need to make side dishes to go with that main dish or those main dishes.
Things can get hectic in the kitchen as you keep an eye on this thing cooking or that thing baking. Making these easy Instant Pot holiday side dishes will help you save time in the kitchen so you can focus on spending time with family and friends during the holidays.
There are not many parts of a holiday meal that can be cooked in a hurry. Most things will require time and that is okay.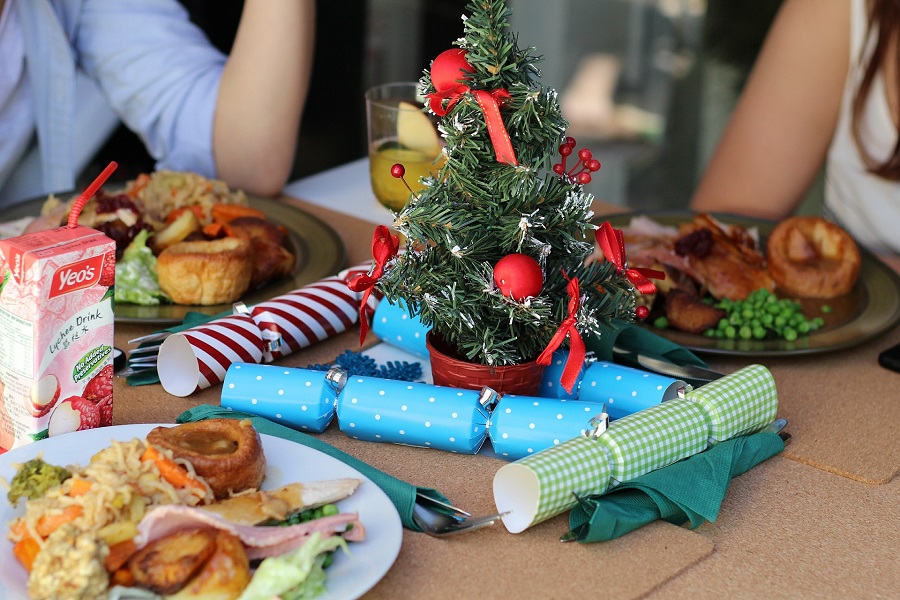 We find the parts of the meal we can rush through to help make the rest of the meal easier to make. Instant Pot holiday side dishes are perfect examples of this. You can get the best holiday side dishes done in no time at all.
You can use the time you saved on those amazing side dishes for holiday dinners on the main course. That way, you have a picture-perfect meal to provide your family and friends during the holidays.
Instant Pot Sour Cream Scalloped Potatoes | Best of Crock
Mashed Butternut Squash | Berry & Maple
Cabbage and Bacon | Whole Lotta Yum
Cheesy Cream Corn | The Typical Mom
Stuffing | Recipes That Crock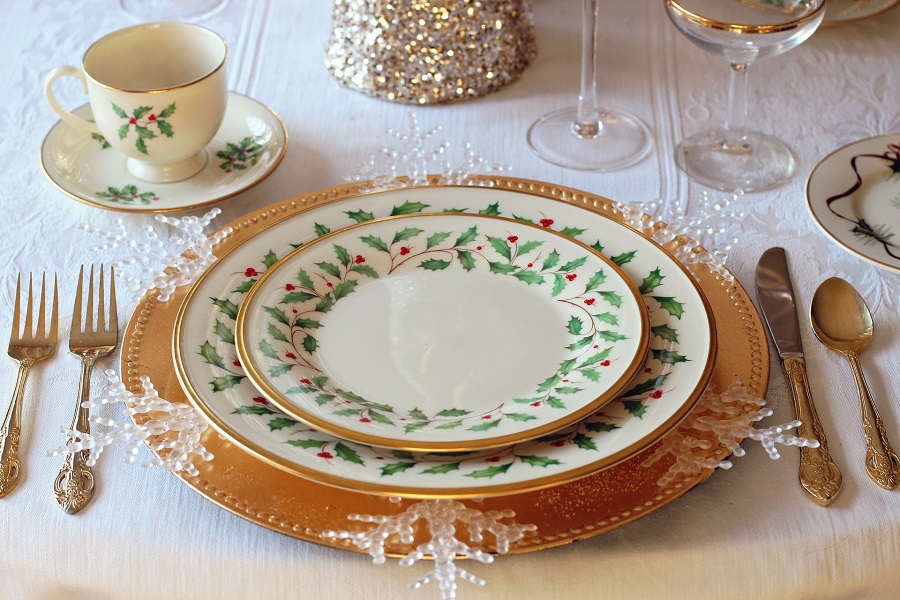 More Than One
In fact, you can even make multiple side dishes in one Instant Pot all while waiting for the main dish to finish cooking. You can be cooking your main dish and appetizers all while finishing two, three, or even four side dishes. That is the beauty of using Instant Pot holiday side dishes.
Mashed Sweet Potatoes | Clean Eating Kitchen
Cranberry Sauce | Yellow Thyme
Creamy Garlic Mashed Potatoes | Happy Mothering
Cornbread Stuffing | Simply Happy Foodie
Southern-Style Green Beans | Stay Snatched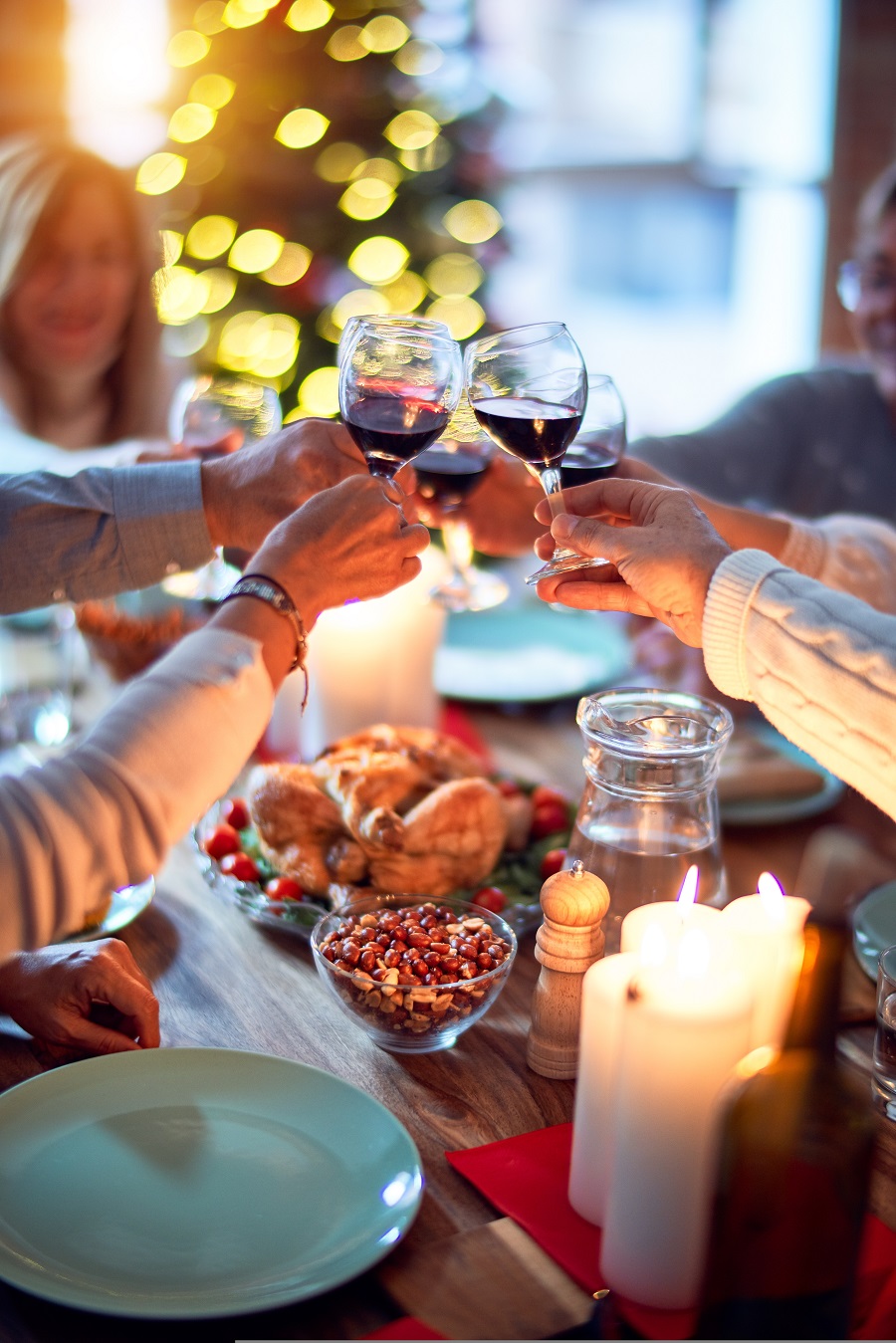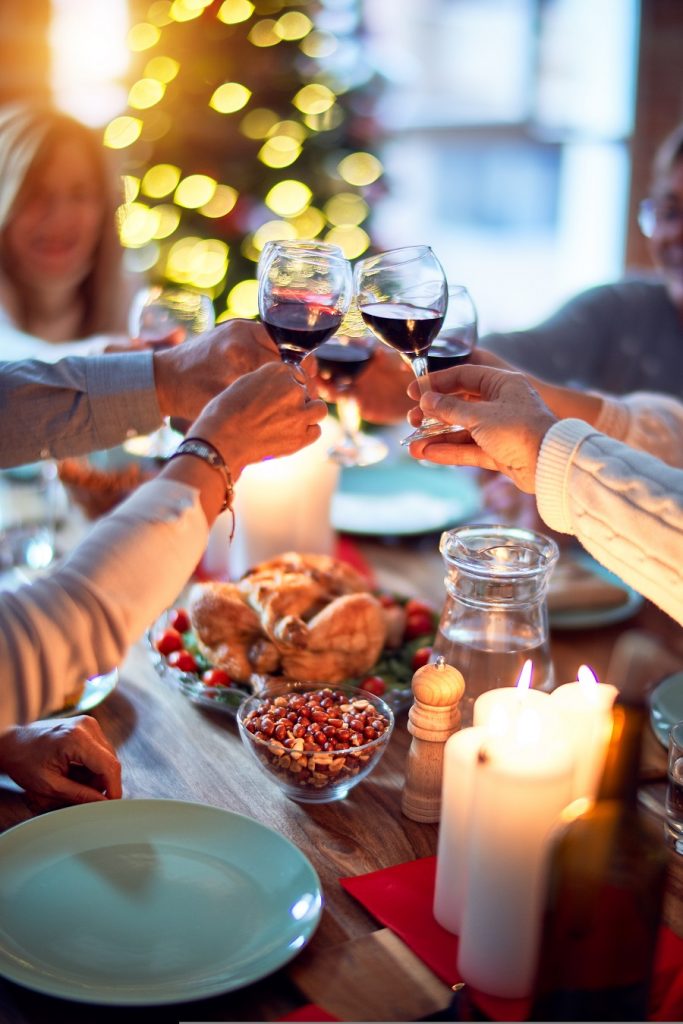 Instant Pot Holiday Side Dishes
There is no need to change your traditional meals just to use an Instant Pot. Instead, we will change the recipes of those holiday classic side dishes like mashed potatoes, stuffing, and green beans to fit the Instant Pot.
You can explore outside the norm if you'd like. But you aren't forced to change things up if you don't want. Happy holidays!
Turnip Greens | A Few Shortcuts
Baked Potatoes | Cincy Shopper
Candied Sweet Potatoes | Flour on My Face
Garlic Mushrooms | Foodie and Wine
Pumpkin Risotto | My Wife Can Cook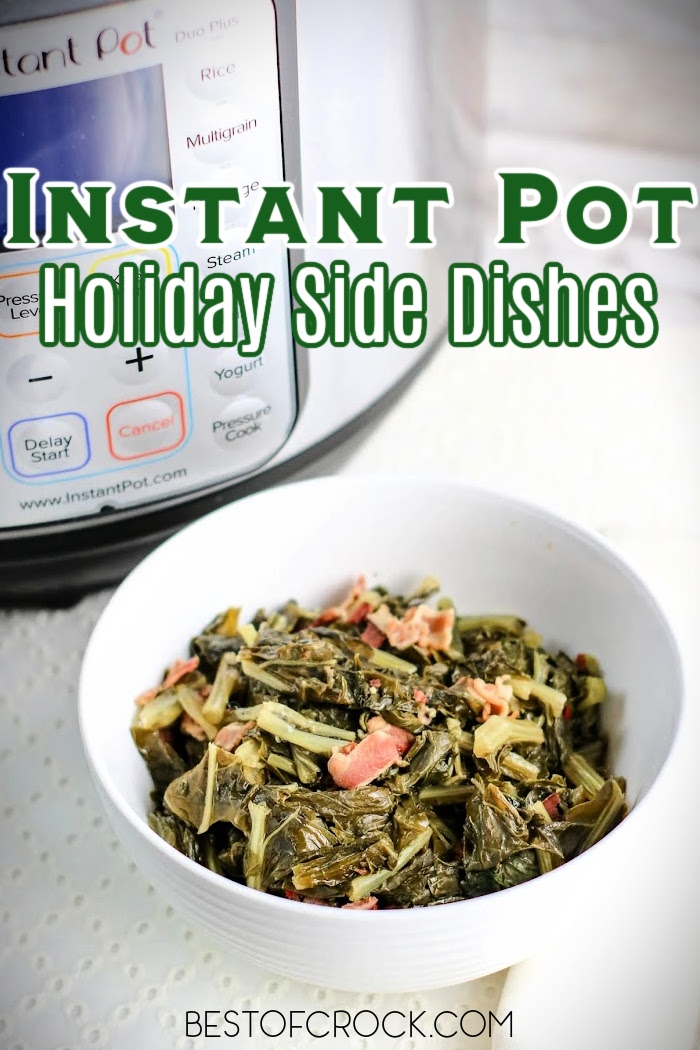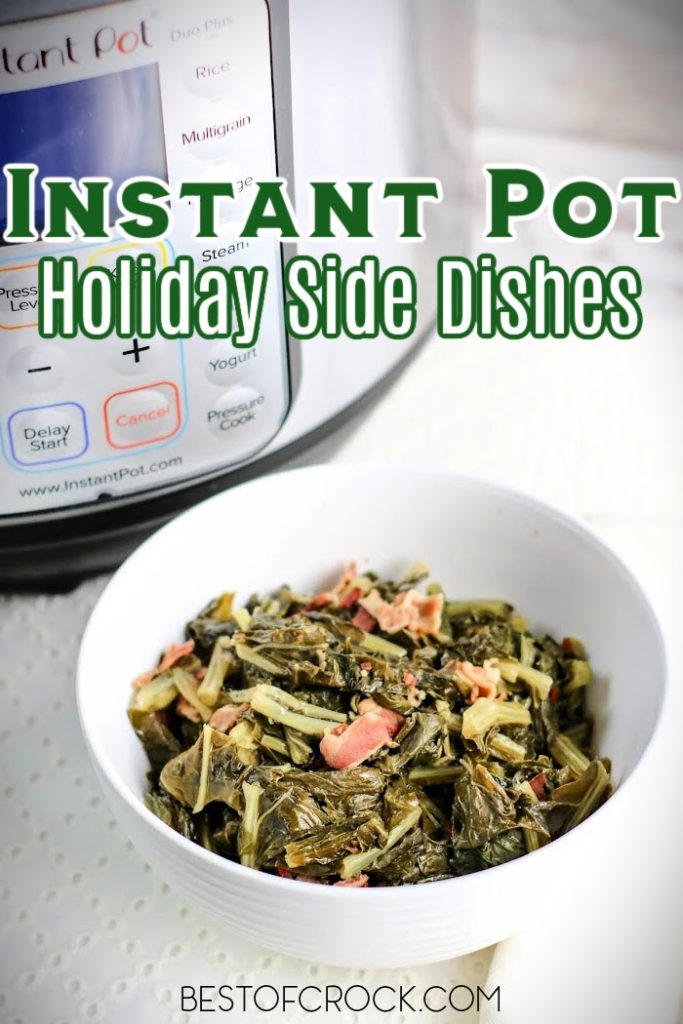 More Instant Pot Recipes
Healthy Instant Pot Vegetable Beef Soup | Vegetable and beef soup is very easy to make from scratch, especially with an Instant Pot.
Healthy Instant Pot Chicken and Veggies Soup | You can also go with a chicken soup instead of beef, but keep the veggies.
Instant Pot Roasted Red Pepper Soup | Ditch the meat altogether and make a delicious red pepper soup that is filled with flavor.
Refried Beans Recipes | Instant Pots are great at making side dishes of all kinds, including refried beans from scratch.
Instant Pot Chicken Pot Pie Casserole | Chicken pot pie is delicious but dangerous. People have burnt their mouths on this meal over and over again. Turn it into a casserole to get that flavor but ditch the burning.