Easy Crockpot Pepper Steak Recipes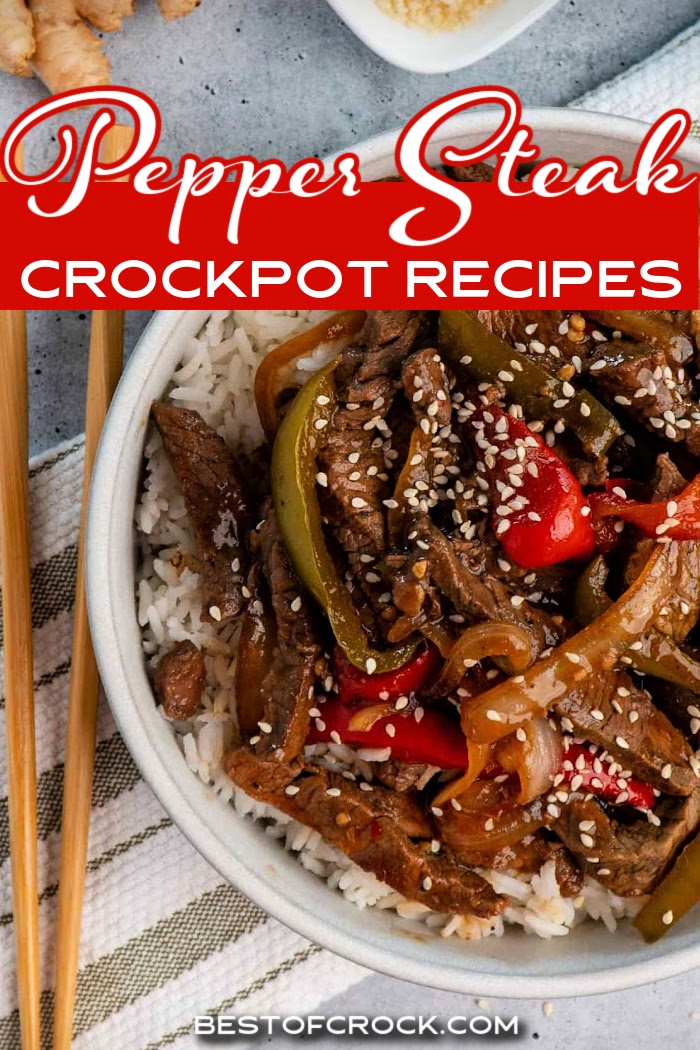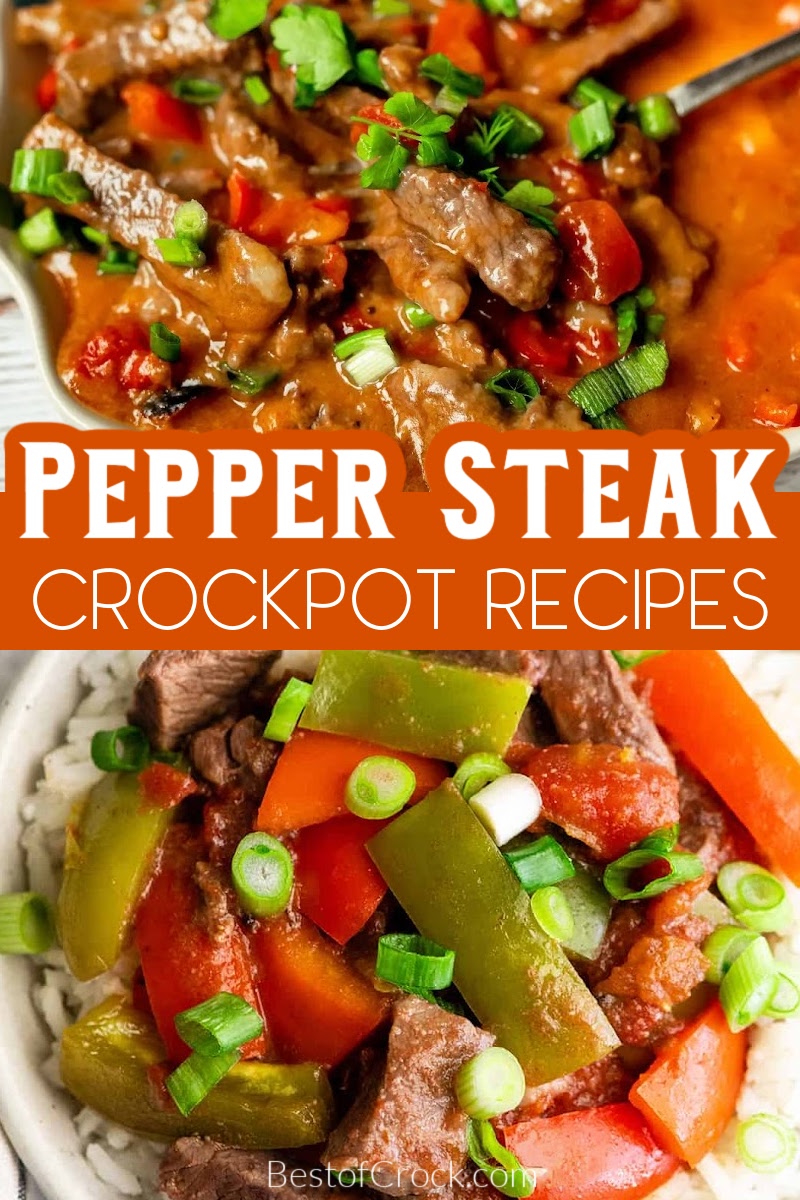 Pepper steak is a delicious Chinese stir-fry dish that is often served over white rice and garnished with sesame seeds. You may think you have to have a pan big enough for a stir-fry recipe. However, you can get the same results with crockpot pepper steak recipes.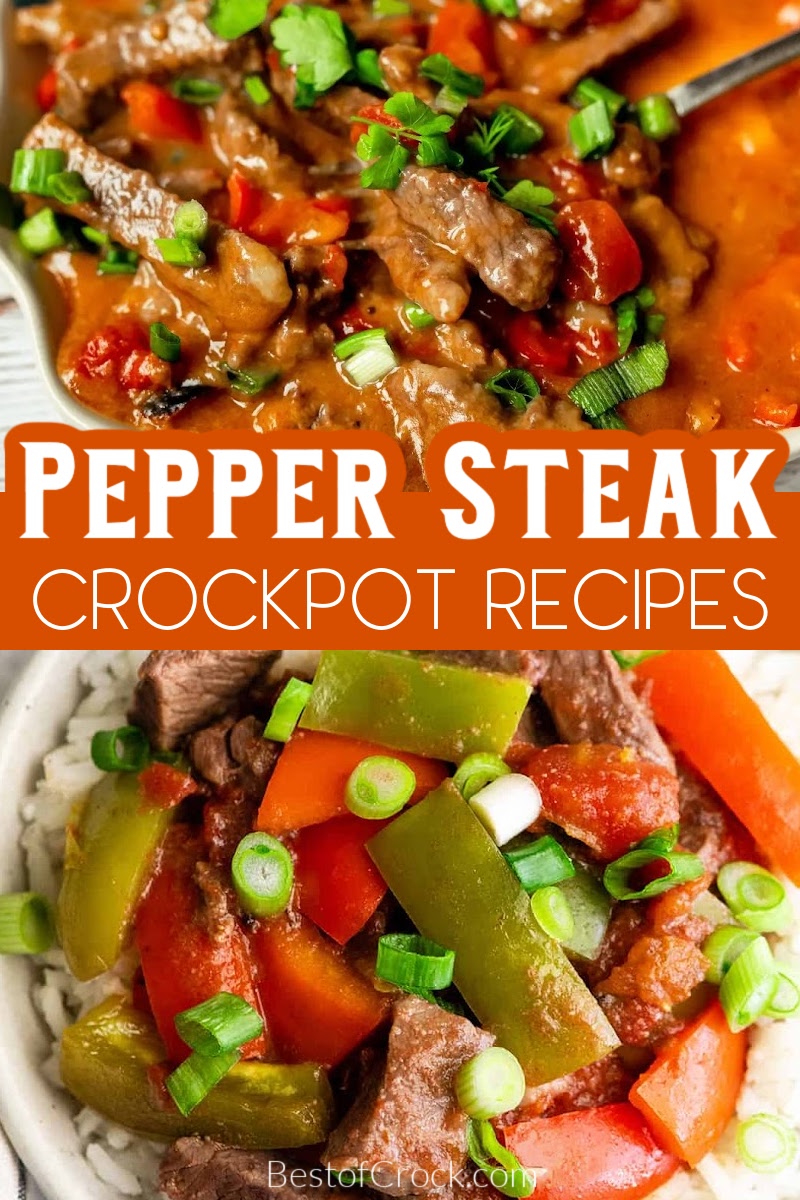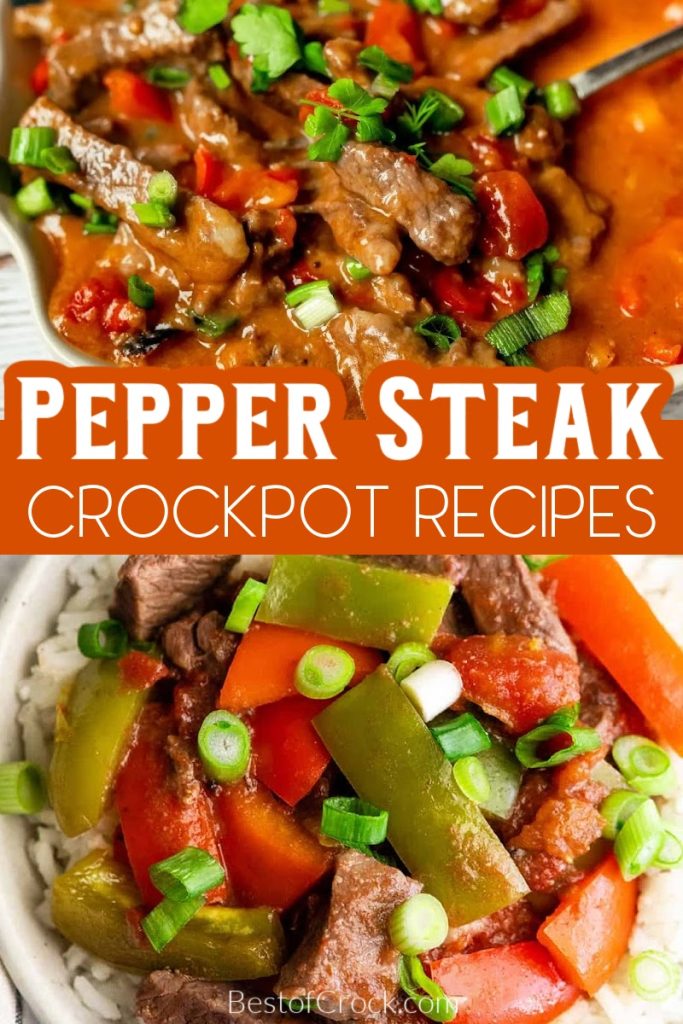 The best crockpot pepper steak recipes help you enjoy a delicious steak dinner recipe without the hassle of actually stir-frying. Have you ever played a game of telephone before? The idea is simple, get a group of friends together, pick one person to start with, and then whisper a secret in another player's ear.
That person then repeats the secret to another, and the process continues. The last person announces the secret out loud, and we all laugh because it usually differs from what was said at first. The original pepper steak recipe is sort of like that secret.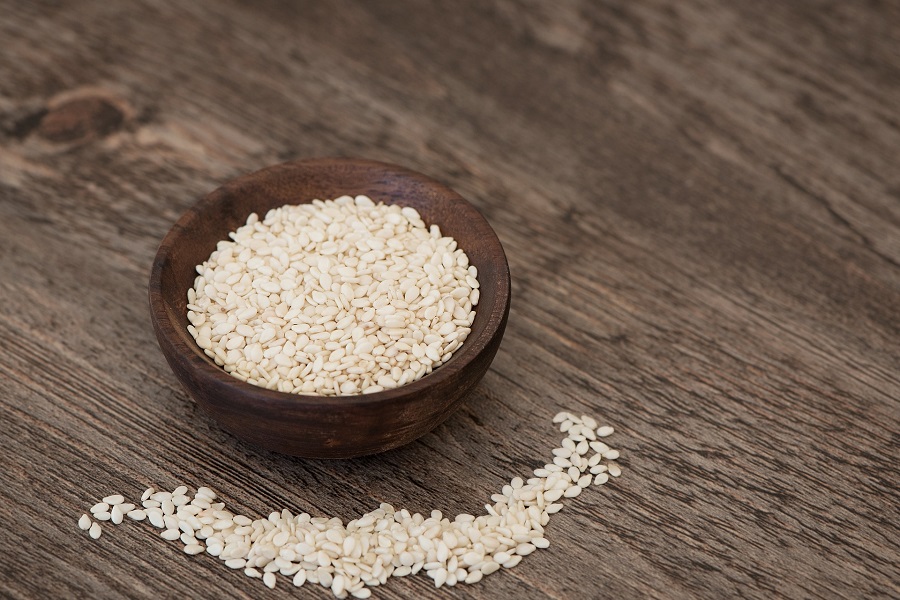 The original dish started in Fujian cuisine and was known as pepper meat; pretty straightforward. The dish consisted of pork, sliced peppers, and a couple of basic seasonings. However, the recipe was passed worldwide, and Chinese chefs improved it.
Eventually, we got to the point where the dish became a steak stir fry with sliced peppers and many more seasonings and flavor enhancers. You can also find different versions of this dish from other parts of the world, like Korean or Japanese versions.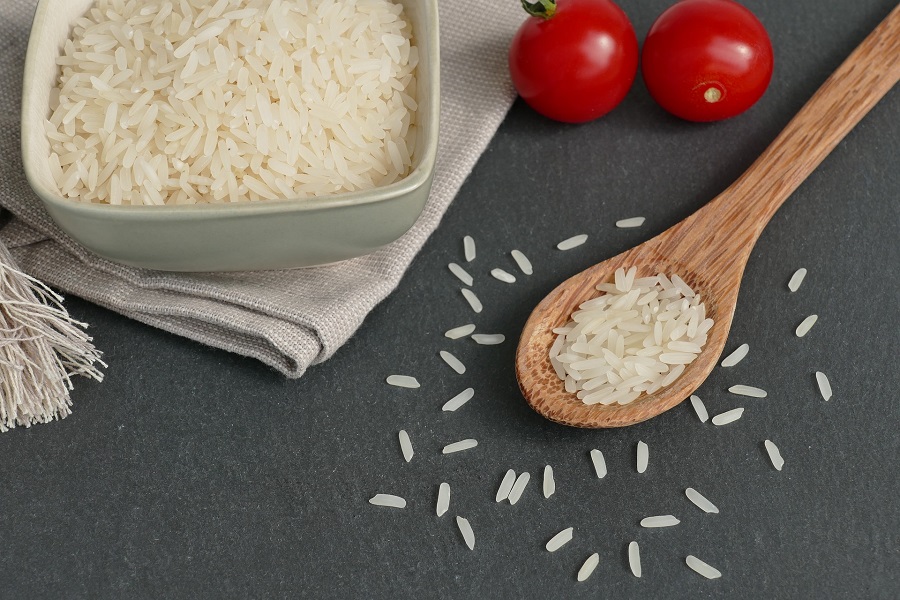 Ultimately, there are various ways to make pepper steak, even crockpot recipes. You can ditch the wok and make crockpot pepper steak recipes that use different seasonings and ingredient combinations.
This is one of those recipes that change with the seasonings you use rather than having to make big ingredient swaps. But the best part, like with any crockpot recipe, is the time-saving aspect of these easy dinner recipes.
Pepper Steak Dump and Go | Tasty Oven
Honey Pepper Steak | The Magical Slow Cooker
Round Steak with Peppers | Eating on a Dime
Pepper Steak with Fire Roasted Tomatoes | Well Plated
Montreal Steak Seasoning Pepper Steak | Munchkin Time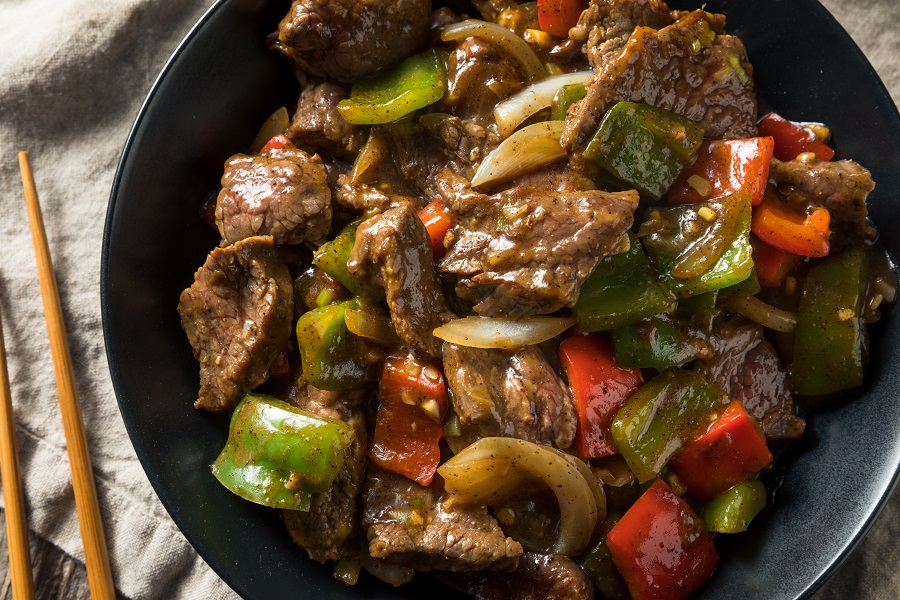 Crockpot Pepper Steak Recipes | Which Cut of Beef to Use
There is nothing better than a steak recipe that can utilize different cuts of beef. We all know that specific cuts are more expensive than others. But this recipe allows you to choose between higher-priced cuts of meat or cheaper options.
One of the cuts of beef that is most commonly used in pepper steak recipes is flank steak. Flank steak is affordable, easy to use, and even easier to slice into the right dimensions. However, you can also use sirloin or round steak for these recipes.
Of course, you should follow each recipe as it is instead of playing a game of telephone. But there is nothing wrong with switching out the meat for one of these if that's what you have on hand.
Mom's Pepper Steak | Finding Debra
Healthy Pepper Steak | What Molly Made
Low Carb Pepper Steak | Beyer Beware
Simple Crockpot Pepper Steak | Joy Food Sunshine
Italian Pepper Steak | The Default Cook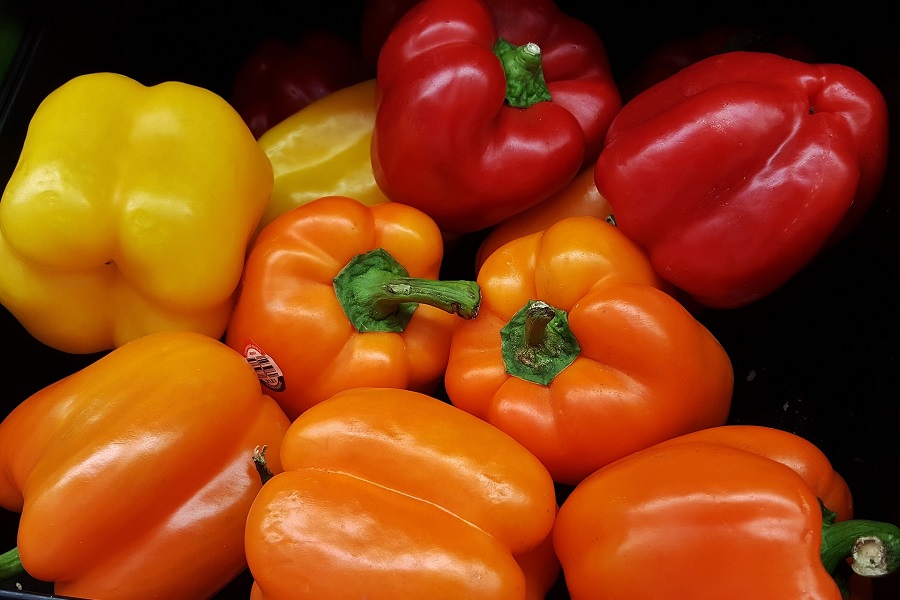 Tips for Making Pepper Steak
Consider a few things when making crockpot pepper steak recipes. The first is that you can often find stir fry cuts of beef at the grocery store. Pre-sliced beef will speed things up and make everything easier.
But there is another way to make it easier if you don't have access to stir fry cuts of beef. You can freeze the flank steak for 20-30 minutes to make it easier to slice. You can also use any type of bell peppers you'd like, red, green, yellow, or orange.
Just be sure to have multiple colors for a more beautiful dish.
Saucy Pepper Steak | Eat it or Go Hungry
Top Round Pepper Steak | Spaceships and Lasers
Pepper Steak with Onions | Slow Cooker Meals
Honey Soy Slow Cooker Pepper Steak | Inspired Taste
Lazy Slow Cooker Pepper Steak | The Lazy Slow Cooker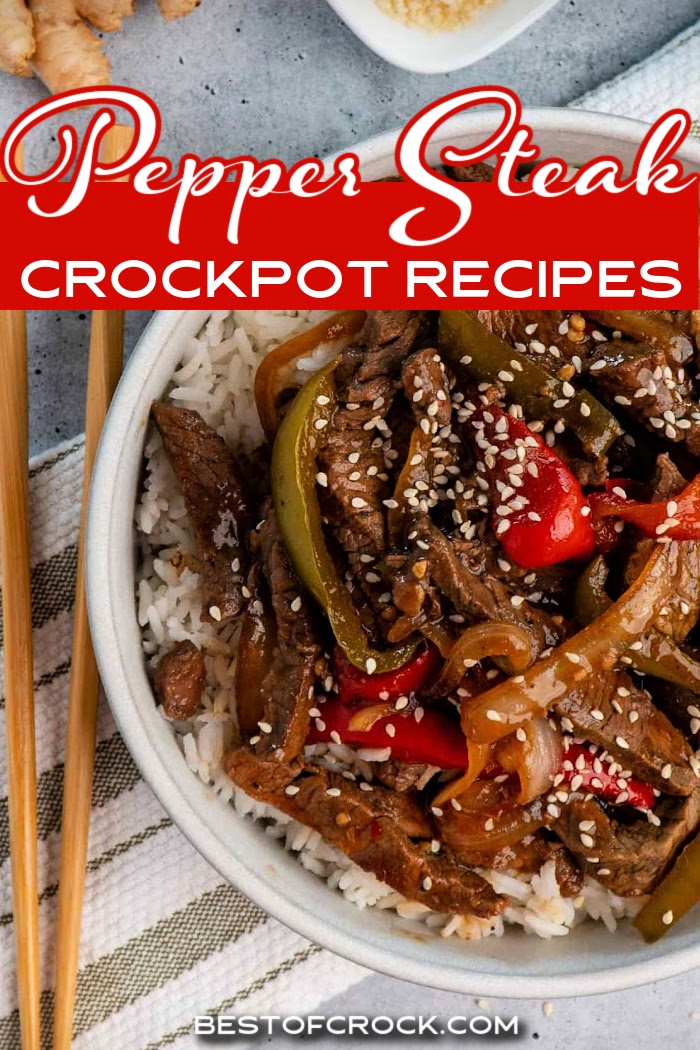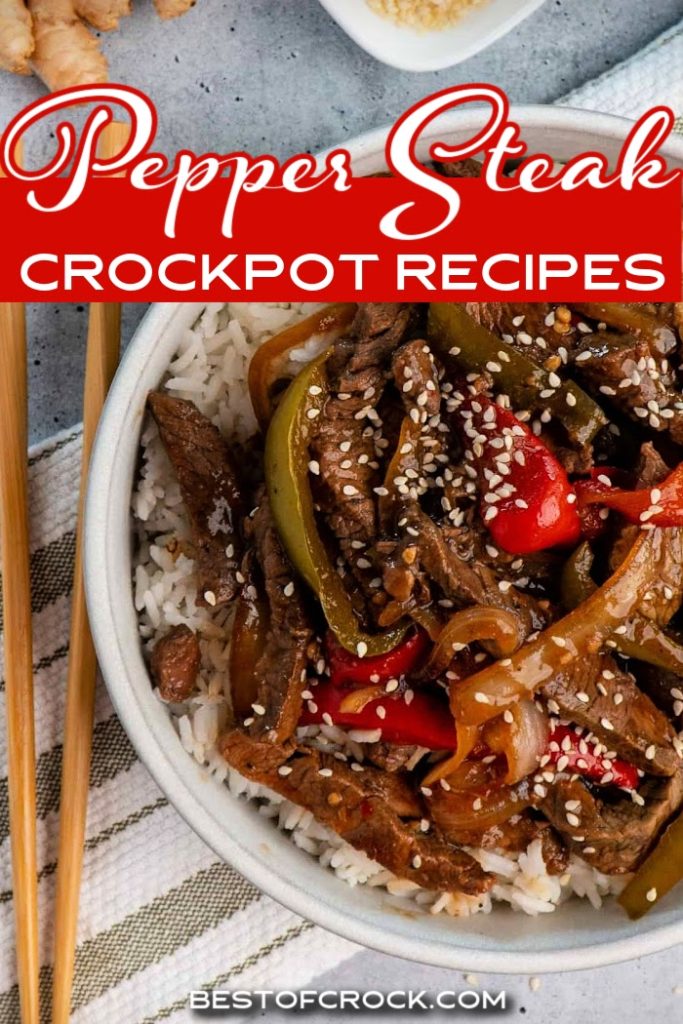 More Crockpot Recipes
Slow Cooker Chicken and Spinach Rice Bowl Recipe | Chicken and spinach come together beautifully in this crockpot recipe.
Clean and Healthy Crockpot Chicken Tikka Masala Recipe | Tikka Masala is so delicious and can be made more often with a crockpot.
Crockpot Corn on the Cob with Coconut Milk Recipe | You can't forget cooking side dishes and the crockpot can help.
Crockpot Little Smokies with Grape Jelly and BBQ Sauce | Little smokies belong at every party across the country. But you can enjoy them anytime with an easy recipe.
Easy Crockpot Hashbrown Casserole Recipe | Wake up in the morning to a delicious breakfast dish that is ready to go.