How to Make Instant Pot Chicken Broth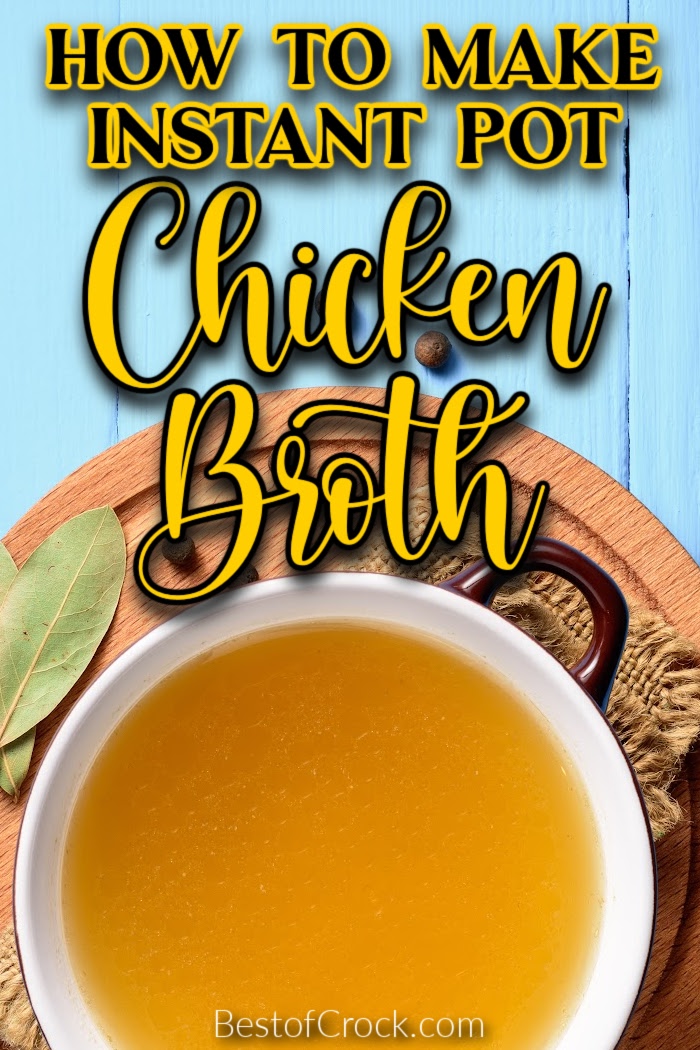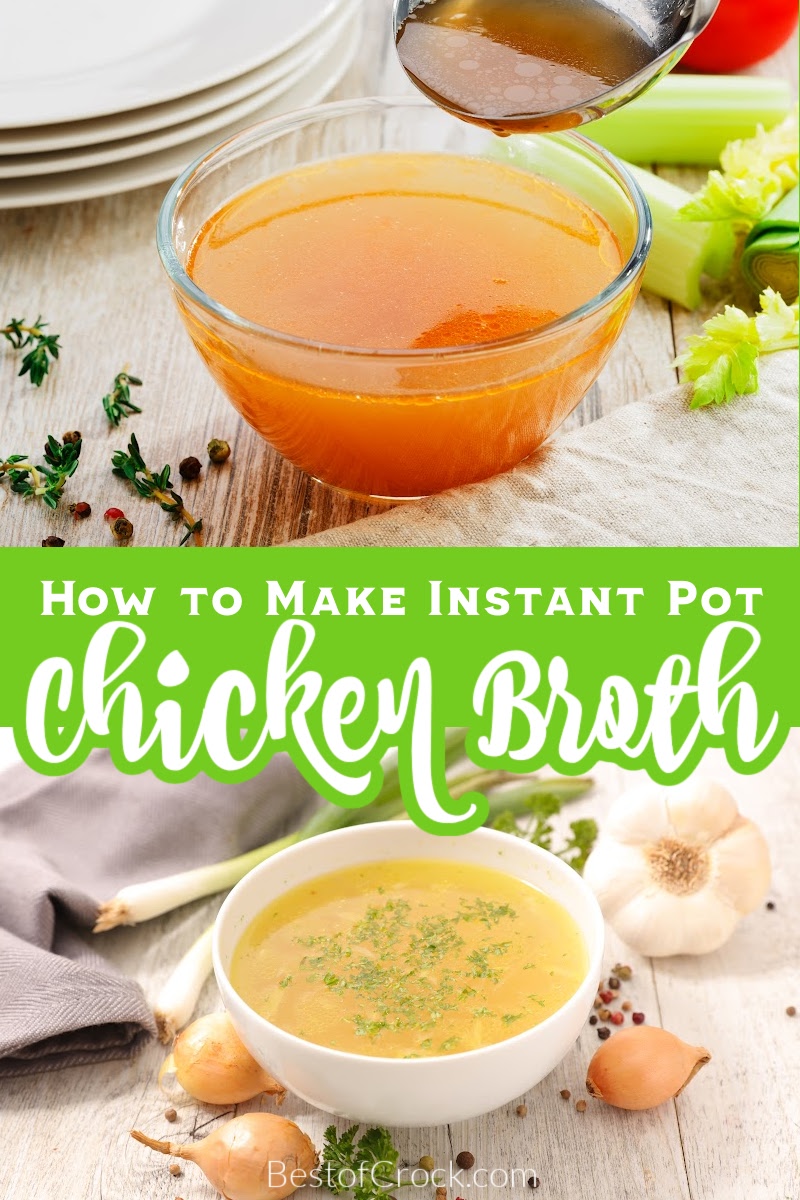 Chicken broth is a valuable ingredient that can be used in so many ways. In fact, you can have chicken broth by itself for a boost of nutrition if you really want. Of course, there are better ways; you must learn how to make Instant Pot chicken broth first.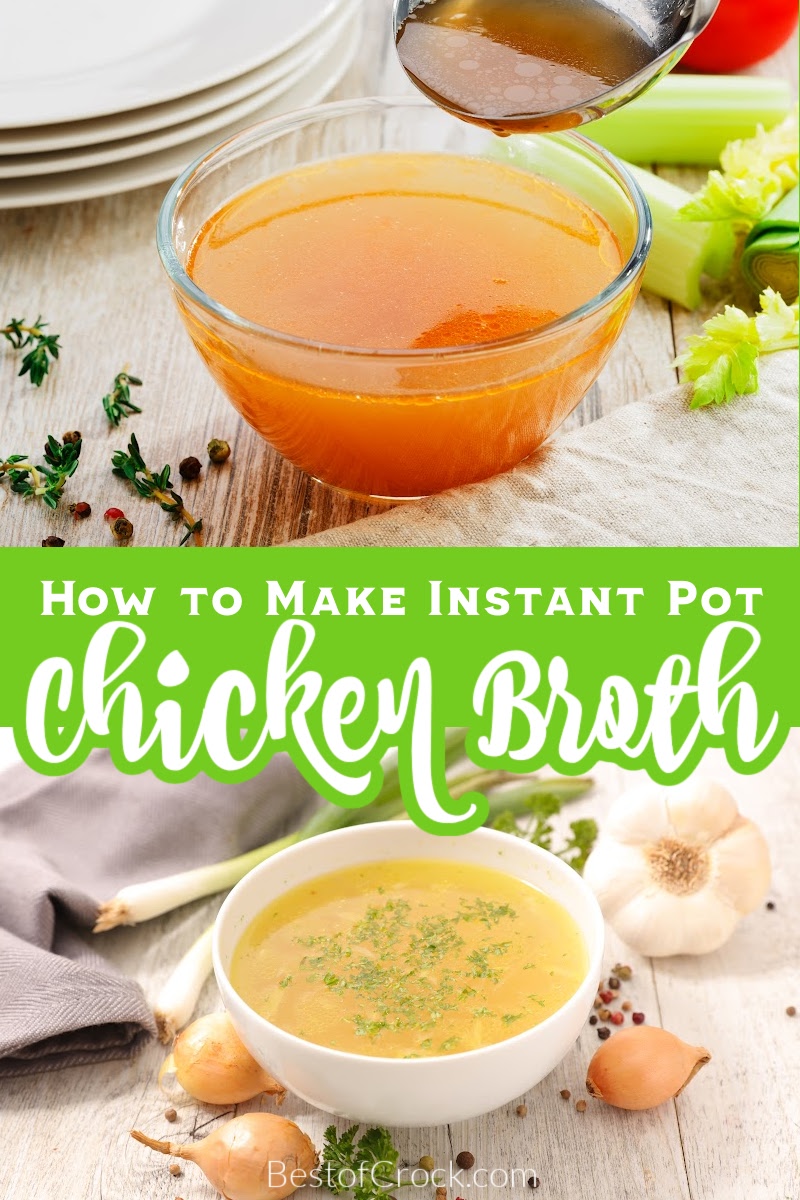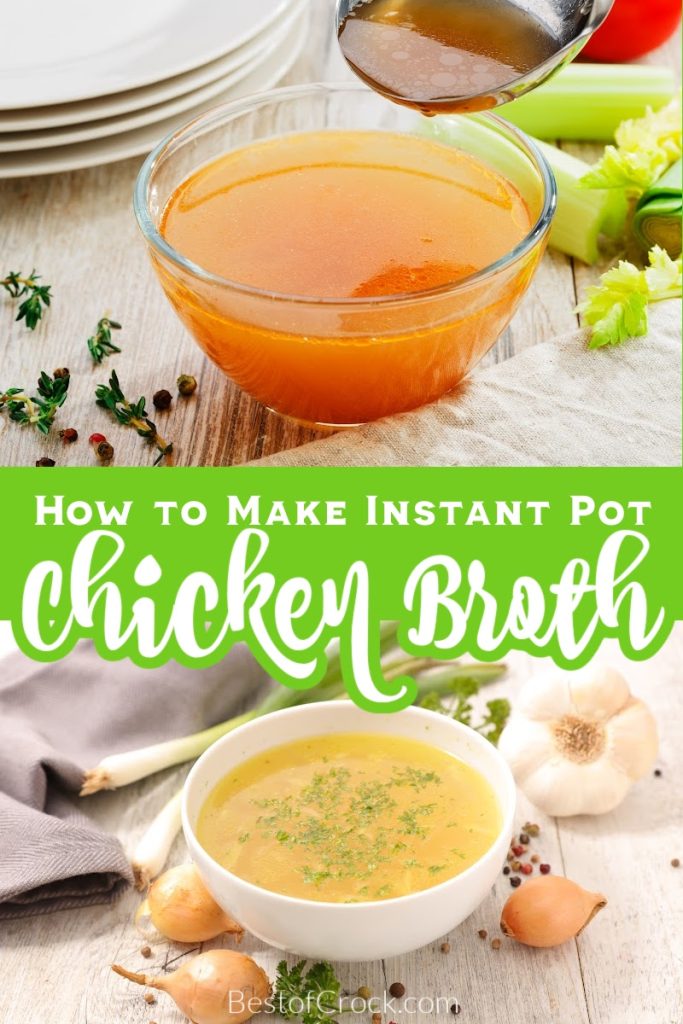 Learning how to make Instant Pot chicken broth can help you take your nutrition to the next level without even spending more money. There are a few different recipes for learning how to make Instant Pot chicken broth.
However, there are only so many ways to make the broth itself. The difference in most recipes comes from the added ingredients. The added ingredients add more nutritional value to the broth. But here is an important question, do you use meat or not?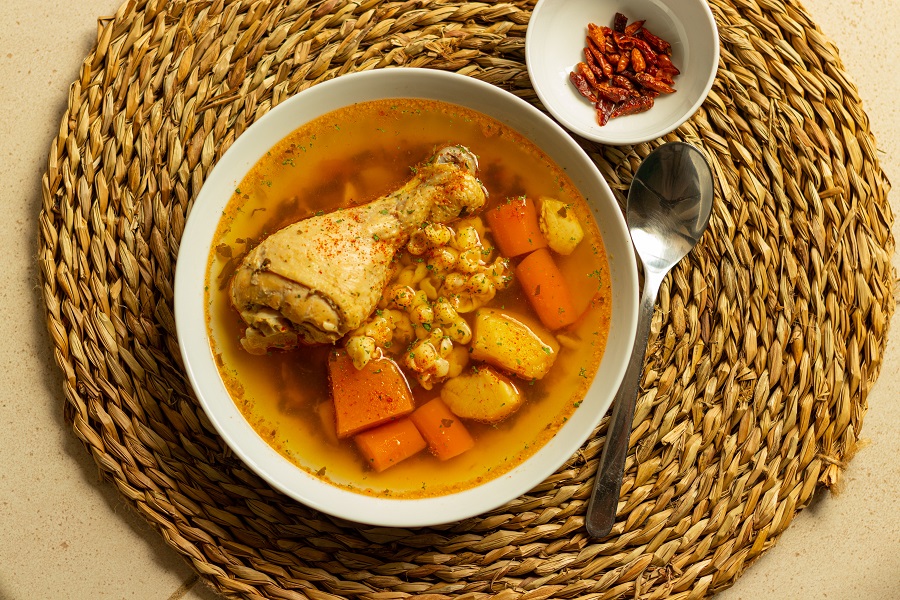 The answer is more important than you may realize. In fact, how you answer that question could determine if you are making a broth or a stock. Ultimately, making chicken broth is a great thing to learn since it can be used in many different ways.
In fact, you may even find yourself making batches every chance you get and then jarring them and using the broth later. But you first need to learn how to make Instant Pot chicken broth.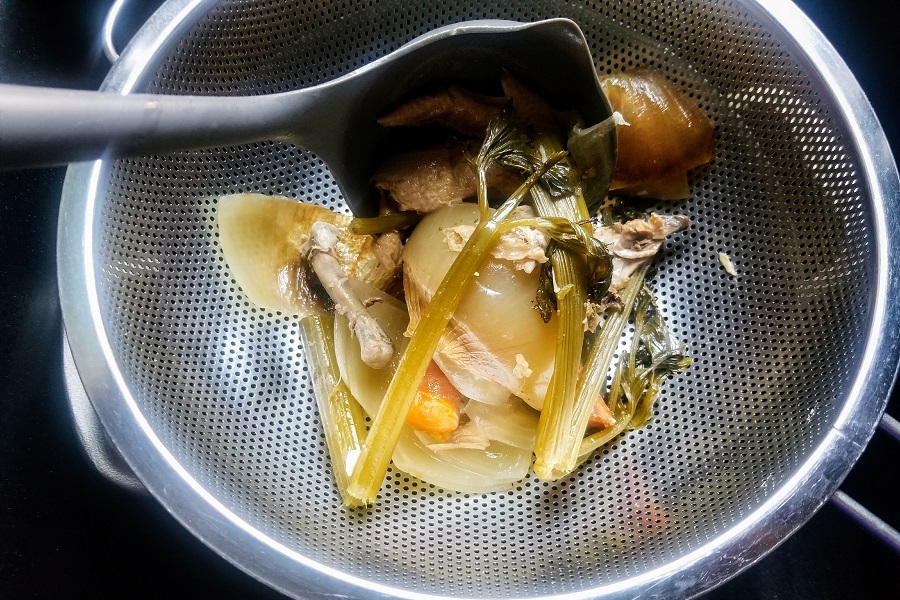 Chicken Broth or Stock
Did you know there is a difference between chicken broth and chicken stock? Stock is made from nothing but the bones of the chicken. Chicken stock pulls nutrition from the bone marrow, which is why you will find it is darker in color.
Chicken broth uses the entire piece of chicken, which is why it is lighter in color. Both produce a chicken flavor, but the flavor you get from the broth is more robust. Still, people use them interchangeably since the recipes are almost the same.
The most significant difference will always be the amount of flavor they provide; everything else is pretty much precisely the same. Then there is the bone broth which is simply another name for chicken stock. Chicken bone broth is made the exact same way as chicken stock; they're exactly the same.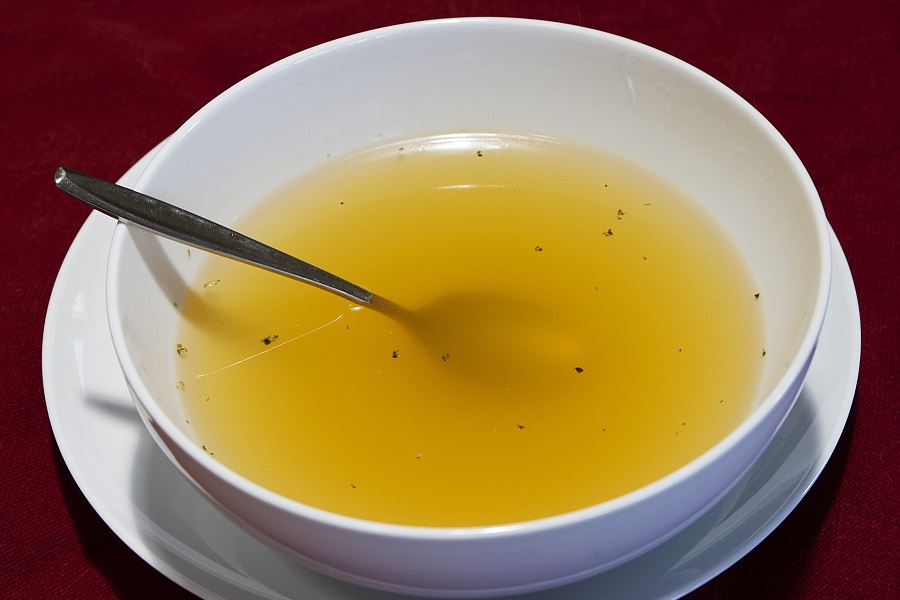 Instant Pot Chicken Broth Ingredients
The first thing you will need is chicken. You can use an entire chicken or chicken pieces. The goal should be to get about 2 lbs of bone-in chicken. You will also need water. The water is what is going to be turned into the broth, so it's very important.
Lastly, you will need an Instant Pot for this recipe. However, you're here, so it's safe to assume you have the Instant Pot already. The rest of the ingredients are optional, though highly recommended. You will want to use some basic veggies like carrots, onions, and celery.
You can also add bay leaves, thyme, and salt and pepper for increased flavor. Learning how to make Instant Pot chicken broth is all about getting comfortable with winging it. You can add more veggies if you'd like or add a seasoning or two.
You can also remove a veggie if you'd like and ditch some seasonings. Ultimately, the choices are up to you, but the basics are listed above.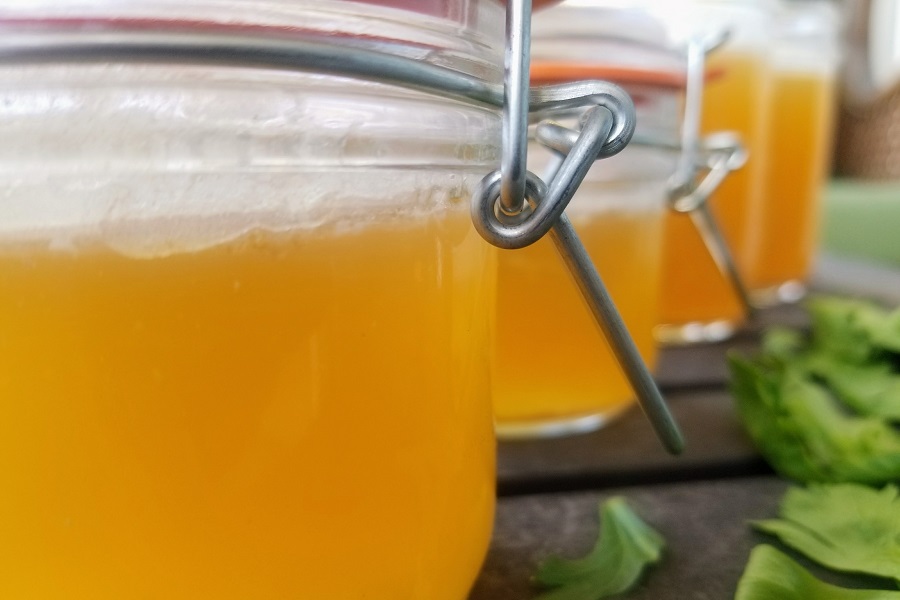 How to Make Instant Pot Chicken Broth
This is where things get even easier than before. You will simply add all of the ingredients to the pot, the 2 lbs of chicken, bone-in, 8-10 cups of water, and then whatever veggies you decide to add as well as seasoning. You will then close the Instant Pot and cook on high pressure for 45 minutes.
Make sure the pressure release valve is set to close. Release that valve carefully as soon as the Instant Pot alerts you that it is done. This will help release the heat because our goal is to get the broth to cool down to room temp.
Fight the urge to stir everything; first, we must skim the fat off the top of the broth. Once the fat is removed, you can remove the big chunks of food from the pot and then strain the broth into a measuring cup or large bowl. That's it; you've made Instant Pot chicken broth. The question is, what do you do next?
Don't forget to use the leftover meat in a chicken salad or in a pulled chicken recipe. You can make some pretty amazing things with that boiled chicken. You just need some sauce and a bit of creativity.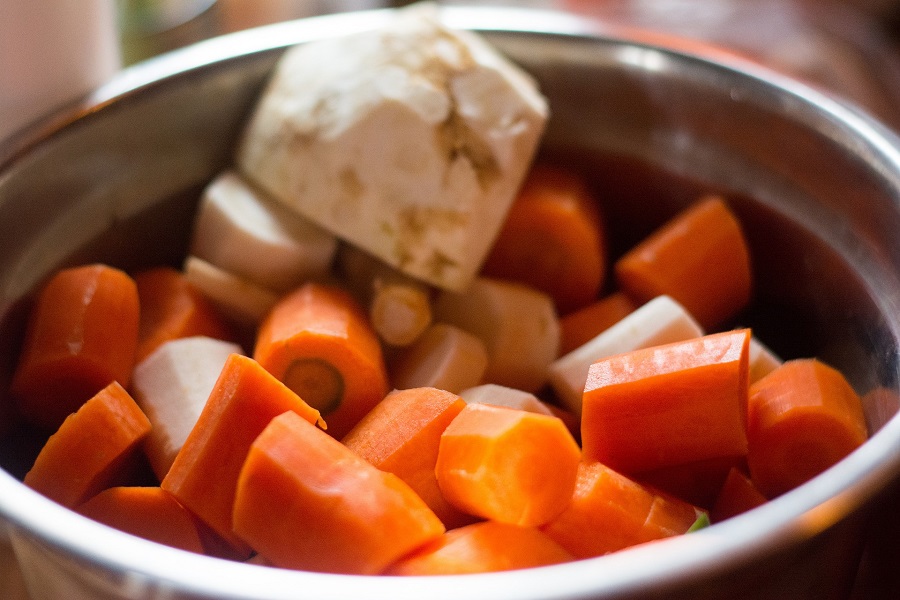 Storing Chicken Broth
You have just learned how to make Instant Pot chicken broth, but now we need to store it for later. Luckily, there are a few ways to store homemade chicken broth. The easiest way is to pour the broth into freezer bags and place it in the freezer.
The broth will last for up to 6 months in the freezer. Another way is to simply use Tupperware containers and refrigerate them, which will help them keep for 5 days. The last option would be to jar the broth yourself and then refrigerate.
Jarring doesn't add much to the lifespan, but it will keep the broth fresher for longer. Some people even recommend pouring the chicken broth into ice cube trays before freezing and then using the individual cubes when you need them throughout the 6 months it will keep.
Ultimately, this is a great way to eat healthier, save money, and put that Instant Pot to use.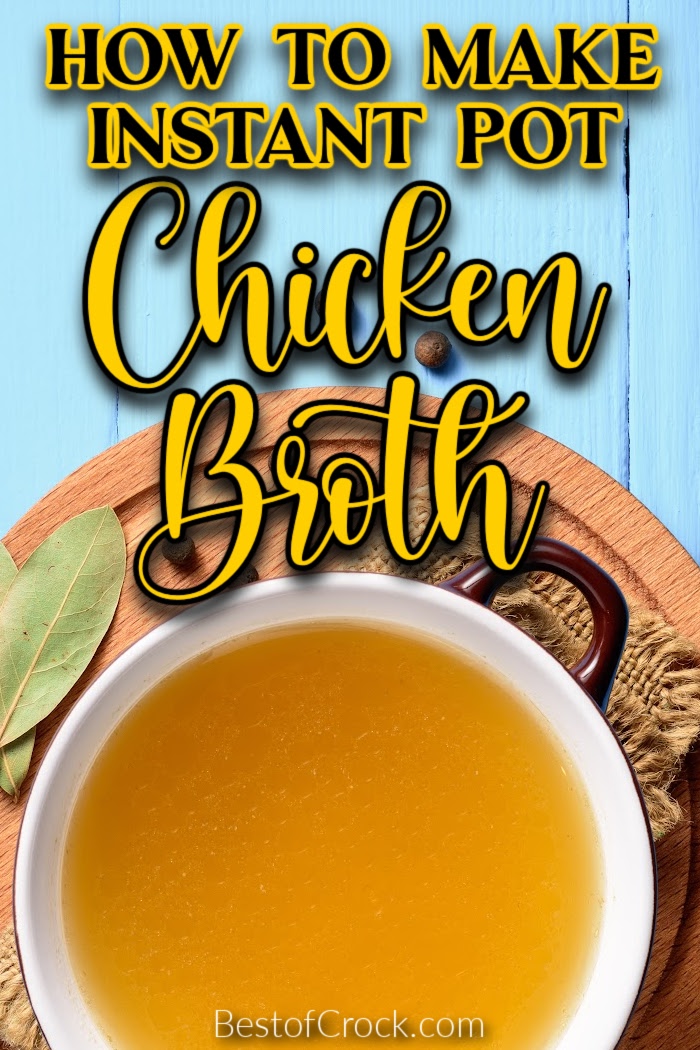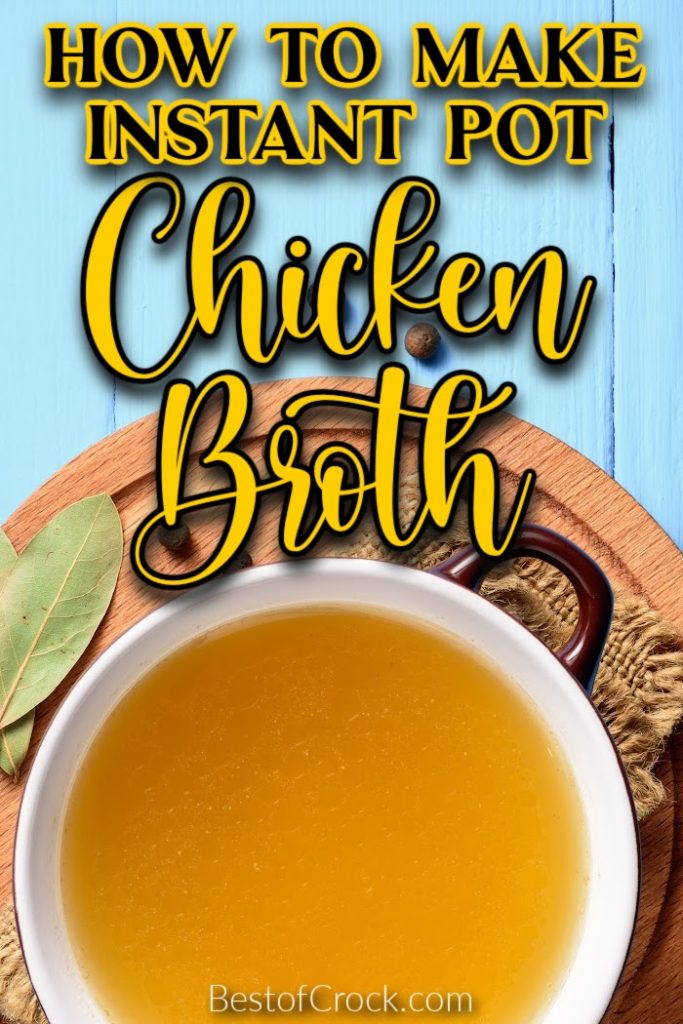 More Instant Pot Ideas
Instant Pot Chicken Noodle Soup | You can use that shredded chicken that's left over for an amazing homemade chicken soup.
Beanless Instant Pot Ketogenic Chili Recipe | This recipe has nothing to do with chicken, but it is a good reason to keep that Instant Pot out on the counter.
Healthy Instant Pot Chicken and Veggies Soup | Not a fan of chicken noodle soup? What about chicken and veggie soup?
Instant Pot Goulash Recipe with Beef | Goulash is a pasta dish that is filled with flavor and is super easy to make.
Instant Pot Chicken Pot Pie Casserole | Get really creative and use the leftover chicken meat to make a chicken pot pie casserole!