Easy Crockpot Corned Beef and Cabbage Recipes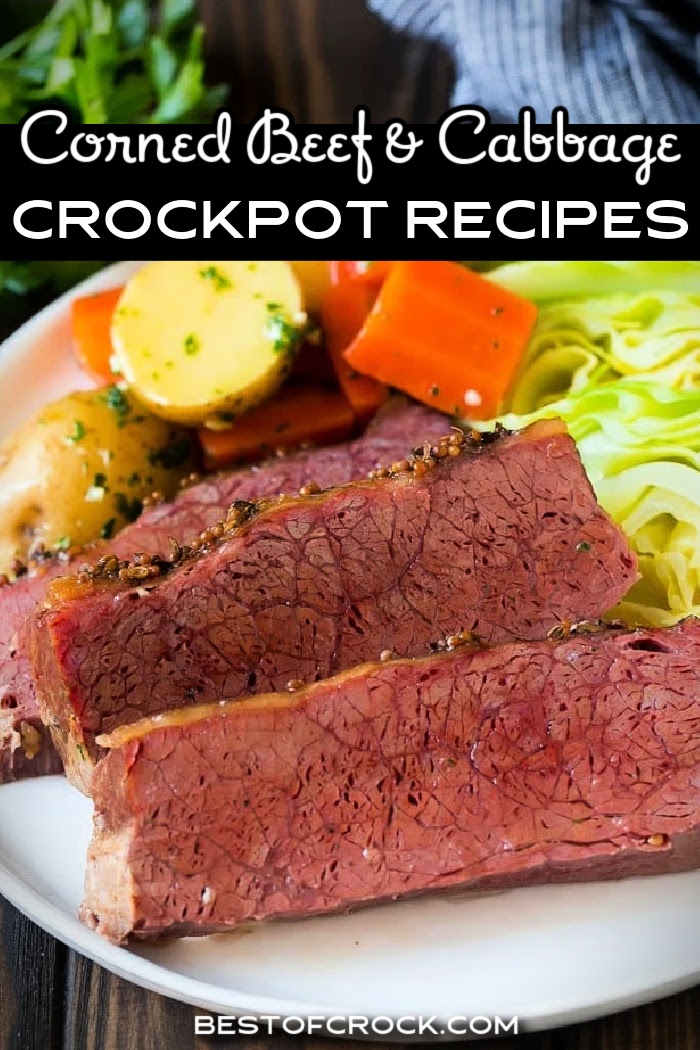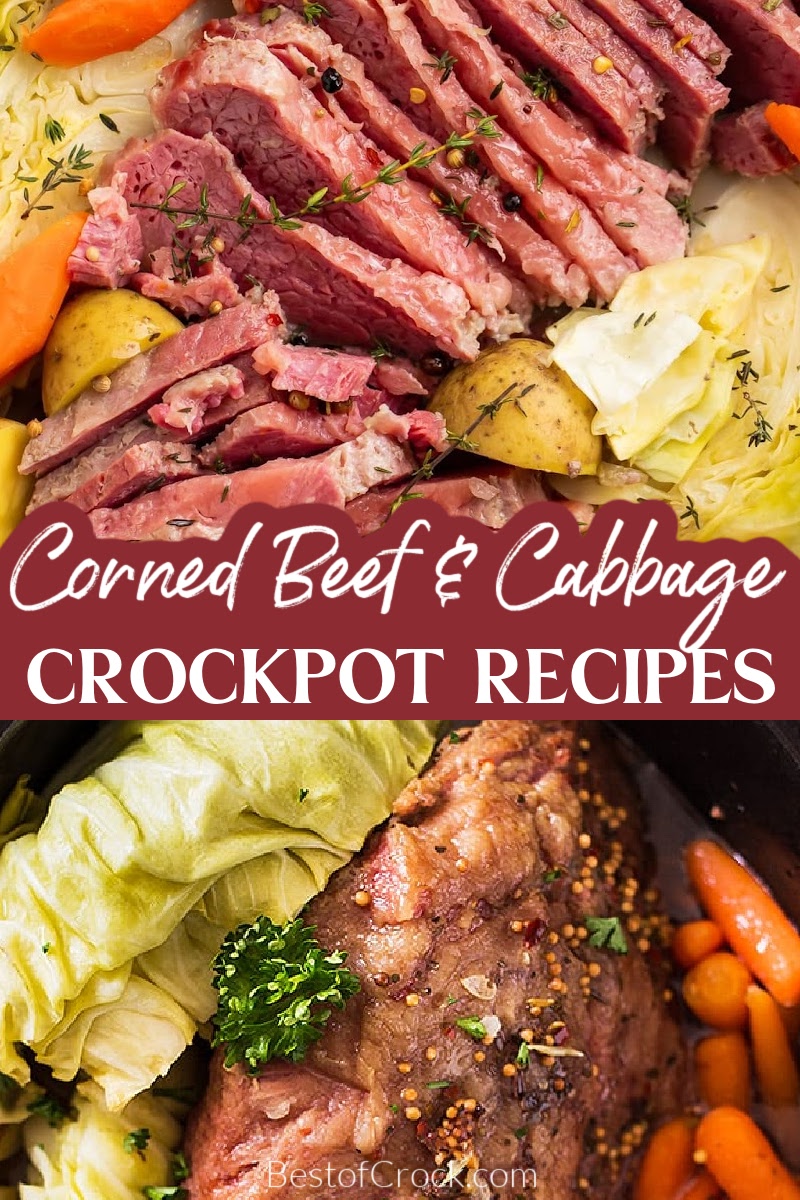 Corned beef and cabbage seem like it would be a complicated dish to make at home. However, you can use a Crockpot to make the entire cooking process much easier. In fact, there is more than one way to make crockpot corned beef and cabbage recipes.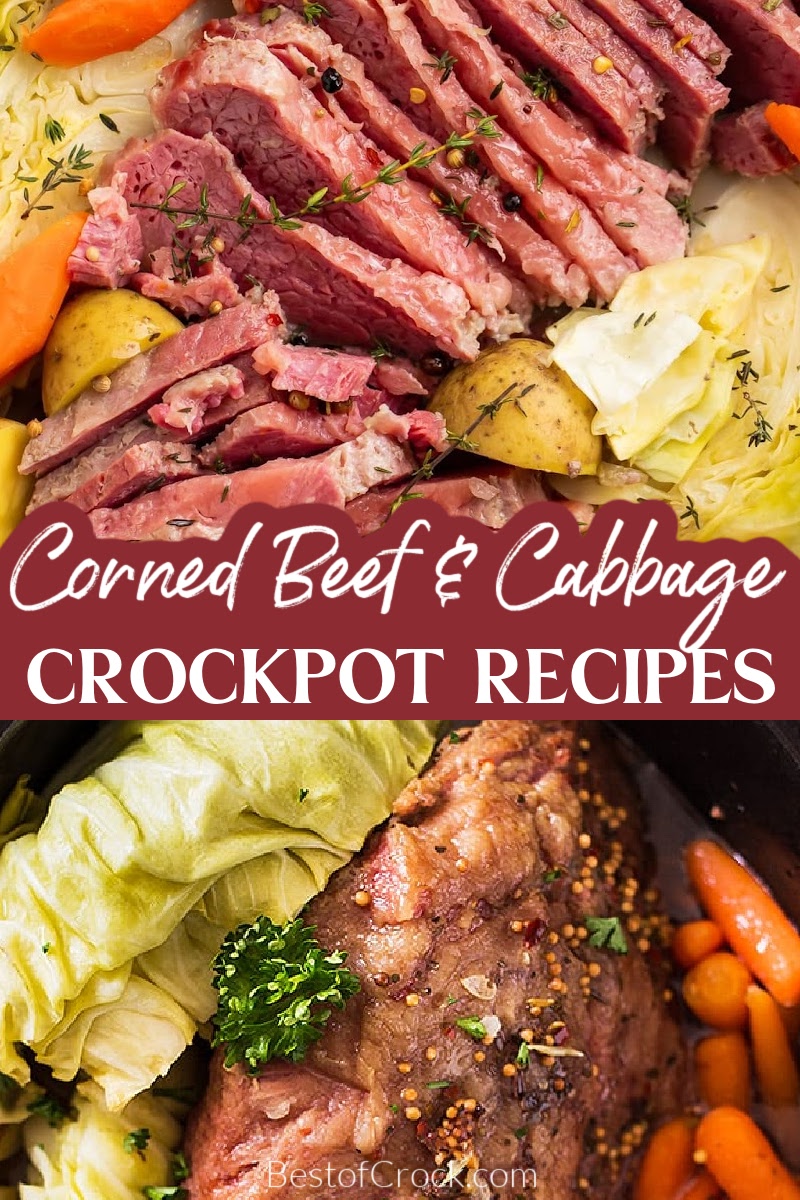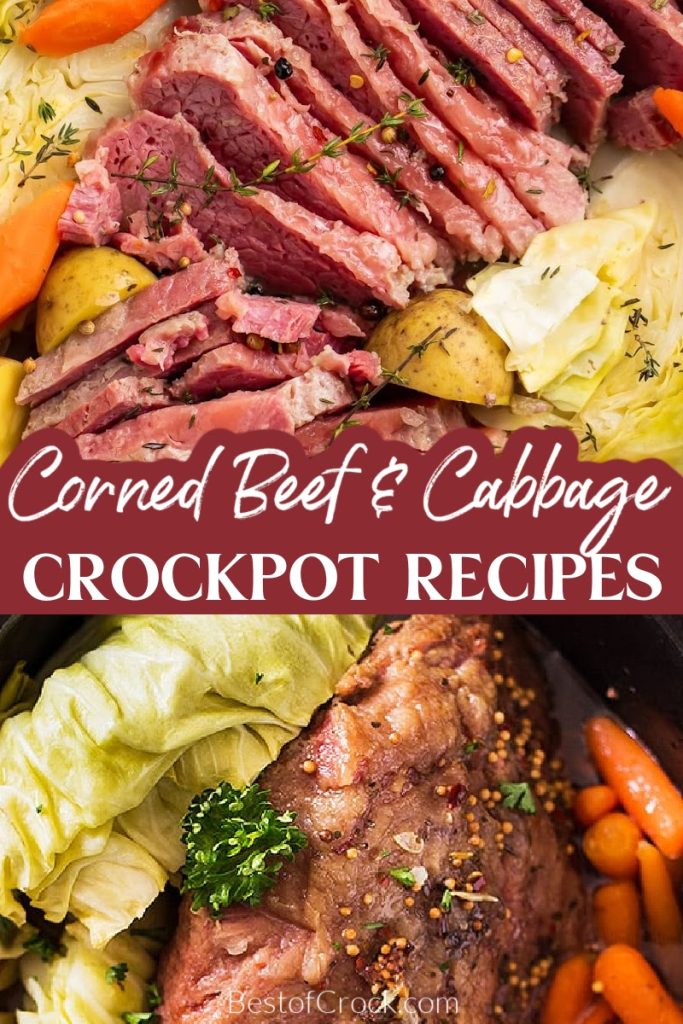 The best Crockpot corned beef and cabbage recipes make cooking this classic Irish dish easier at home. The history of corned beef is actually quite an interesting one, especially since most of the world considers corned beef to be part of traditional Irish foods.
Let's squash that idea right here and right now; corned beef is not precisely Irish; it was more of a team effort between Ireland and England. Ireland was not originally a beef-eating culture. Instead, they used cows for dairy products and as muscle in the fields.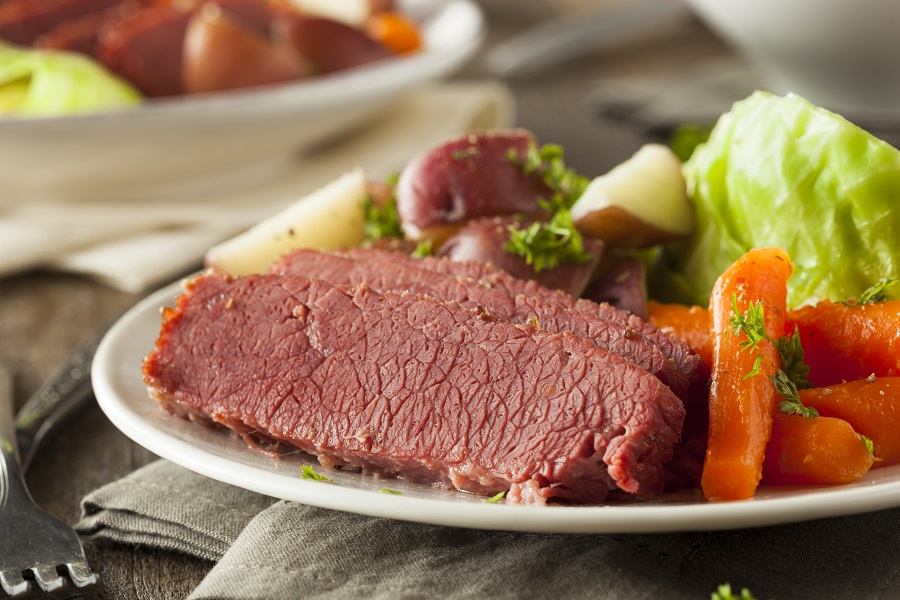 However, England was big on beef and needed to find ways to meet the demand. England would get cattle from Ireland, but a series of political Acts were put into place to help preserve the lifestyle of the Irish but also get beef to England.
The Cattle Acts of 1663 and 1667 made it so that Ireland could not export live cattle. The Irish then needed to export beef that was already butchered and ready to sell. Unfortunately, the distance between Ireland and England is significant, so the Irish used chunks of salt the size of corn kernels to preserve the beef during transport.
That is where the name "corned beef" came from, the English. Now, we can make Crockpot corned beef and cabbage recipes without using giant kernels of salt.
Crockpot Corned Beef Dinner | The Gracious Wife
Corned Beef and Potaotes | Tammilee Tips
Corned Beef Brisket | Dinner at the Zoo
Simple Corned Beef | Cook Eat Go
Tender Corned Beef | 40 Aprons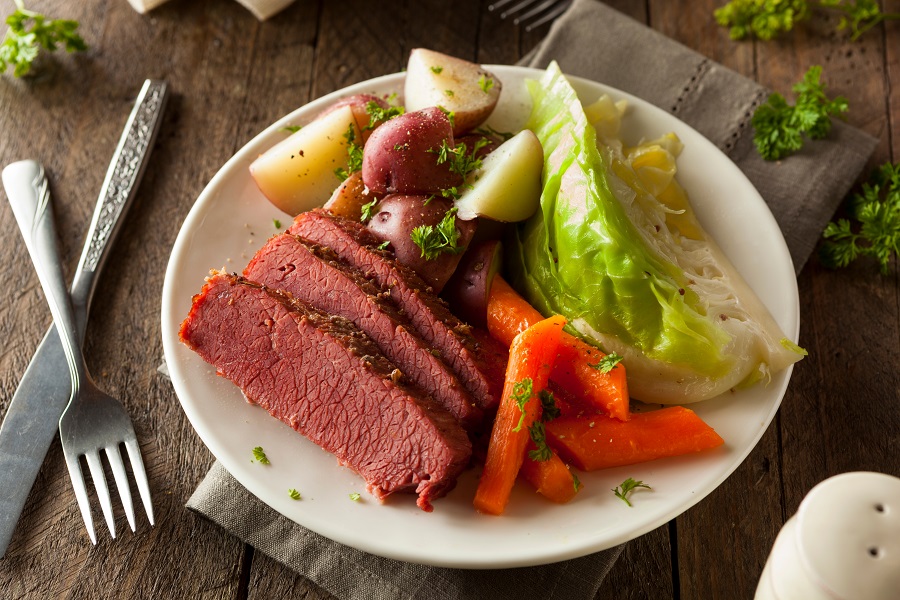 Crockpot Corned Beef and Cabbage Recipes
Unfortunately, history is not always sunshine and rainbows. There was oppression from the British on the Irish for centuries, and the Irish couldn't afford to eat the beef they exported to England. Then, some of the Irish came to the US where they could make more money.
Irish Americans started buying corned beef to eat even though they hated it before. However, the corned beef they were buying actually came from Jewish butchers. It turns out the corned beef we eat today and associate with the Irish is actually a Jewish dish that Irish Americans ate when they came to the US.
Apple Brown Sugar Corned Beef | Mama Gourmand
Mustard Corned Beef | Simply Recipes
Guiness Corned Beef | Country Side Cravings
Crispy Seasoned Corned Beef | The Foodie Eats
Corned Beef and Mashed Potatoes | Persnickety Plates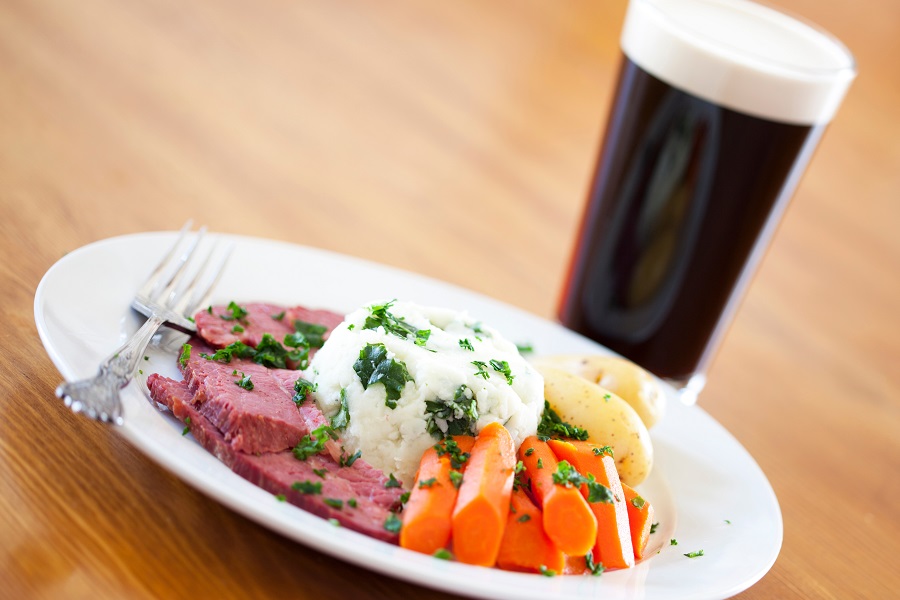 St. Patrick's Day Food
We now know that Crockpot corned beef and cabbage recipes are not the same as corned beef recipes from the past. But there is still a connection. Irish Americans stopped celebrating St. Patrick's Day as a feast day and started celebrating it as an homage to their heritage.
That celebration included a meal, and what was within reach and very affordable? Jewish corned beef and cabbage. In fact, Abraham Lincoln's first inaugural luncheon consisted of corned beef, cabbage, and potatoes because it was on March 4th, 1861.
Time has a way of blurring lines, and now, the lines are so blurred that we consider corned beef and cabbage to be an Irish dish when the version we eat today is actually Jewish, and the name came from the preservation of beef from an oppressed country to the British.
Family Corned Beef and Cabbage | Num's The Word
Maple Mustard Corned Beef | The Magical Slow Cooker
Corned Beef and Yellow Potatoes | Eating on a Dime
Juicy Corned Beef and Cabbage | Dinner then Dessert
Fall-Apart Corned Beef | Foodie Crush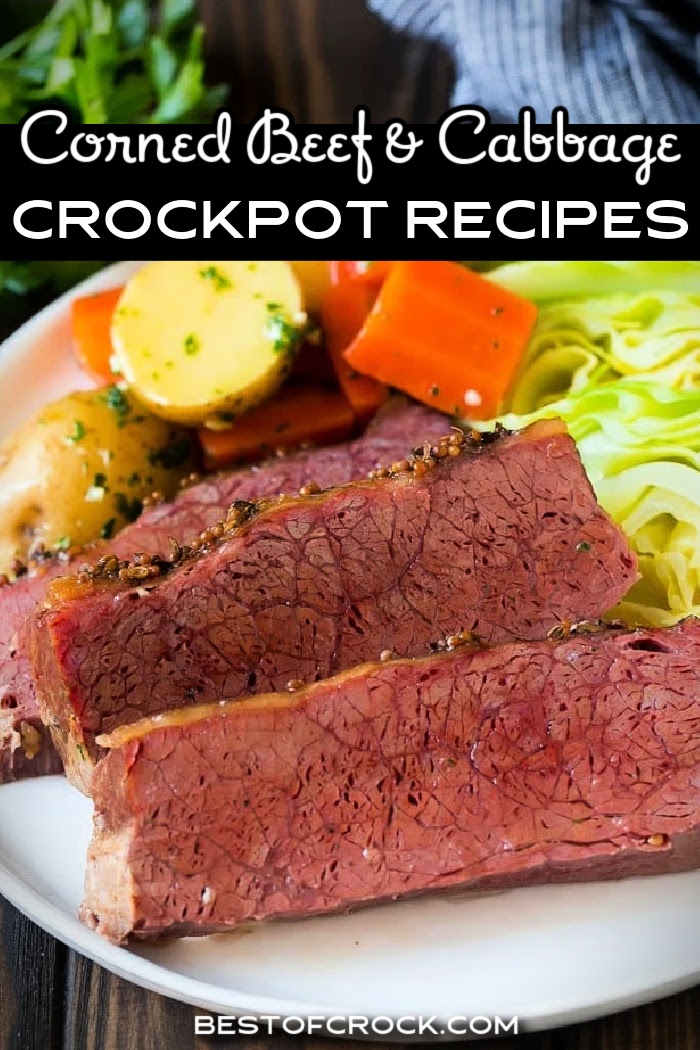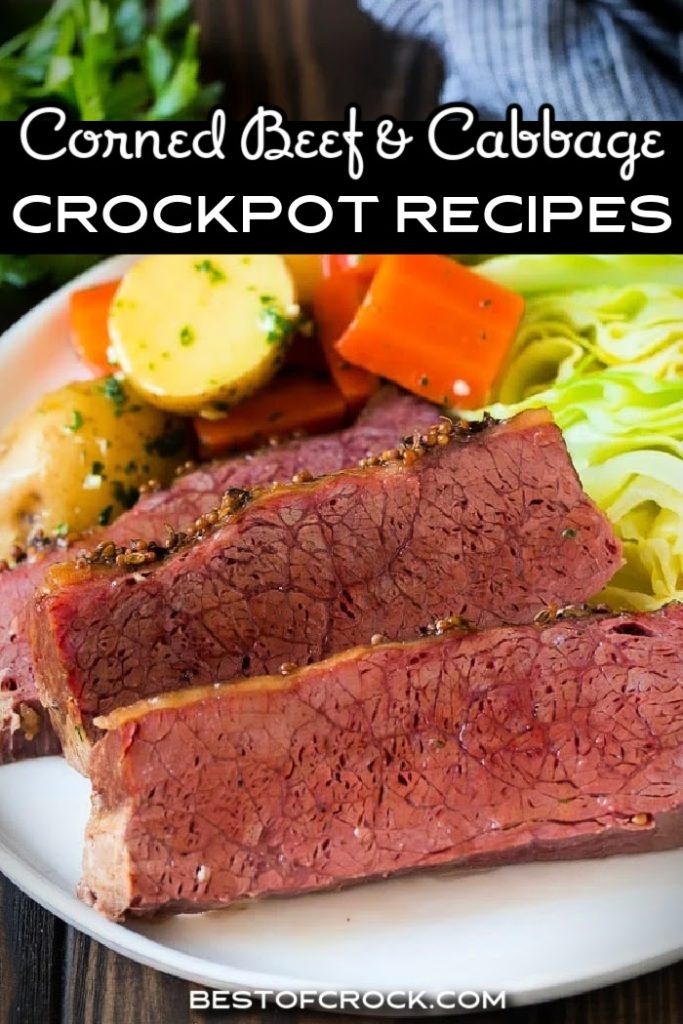 More Crockpot Recipes
Crockpot Beef Roast Recipes | Beef doesn't just have to be corned, you can make a classic roast with your beef and Crockpot as well.
Budget-Friendly Beef Stroganoff | You could also chop up the beef and add it to an amazing Crockpot stroganoff.
How to Make Crockpot BBQ Ribs | Crockpot ribs fall off the bone which is exactly what everyone searches for in their ribs recipes.
Slow Cooker Salsa Chicken for Tacos | Salsa chicken makes the perfect filling for tacos, even if it's Taco Tuesday or at the end of the week.
Healthy and Easy Crockpot Turkey Chili Recipes | Chili is a recipe that deserves to be cooked low and slow to get the best results.