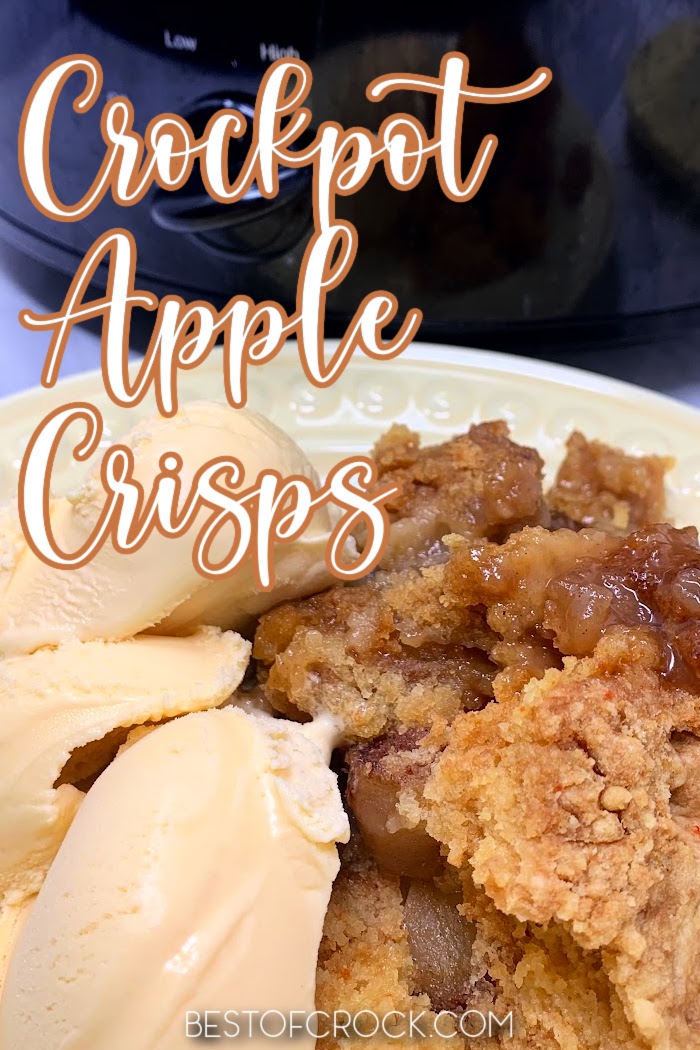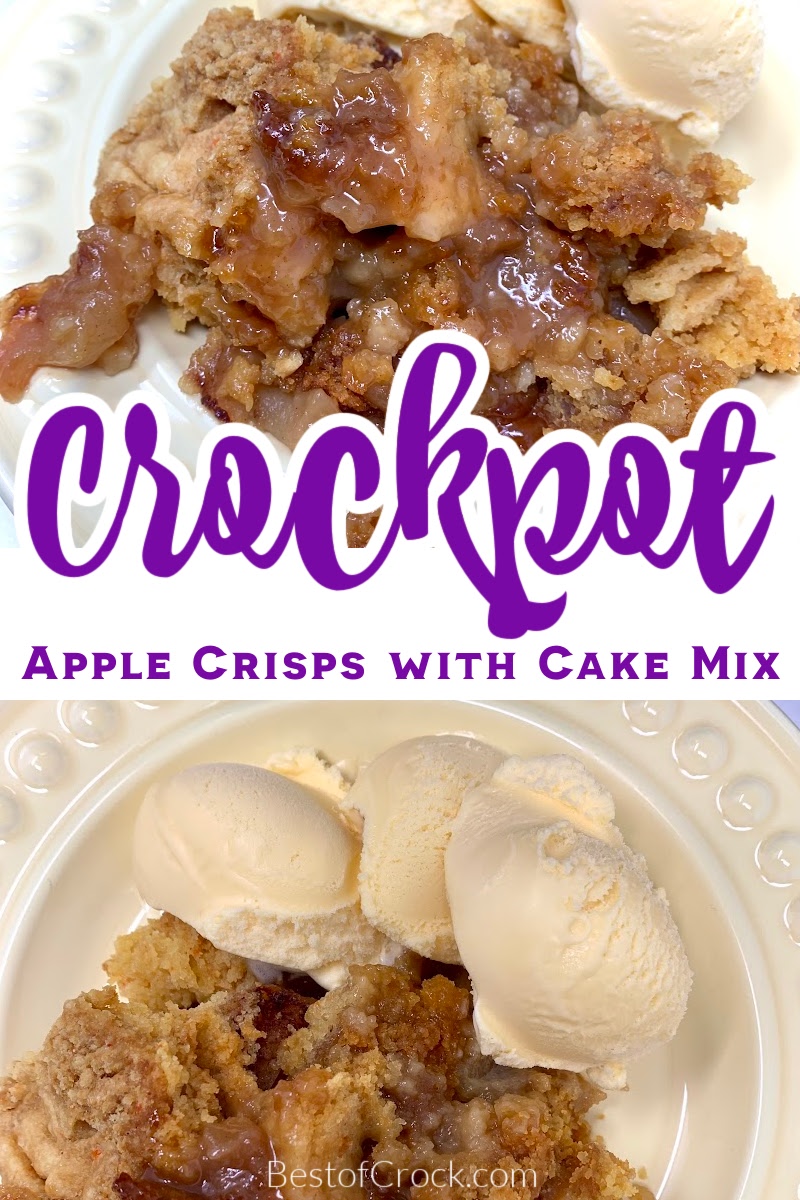 We all know how big of a difference heat can make for a dessert. The gooeyness of a warm chocolate chip cookie with the chocolate melting out from each bite. You can also enjoy that heat in a crockpot apple crisp with cake mix recipe. The heat makes it even better with each crispy bite of apple.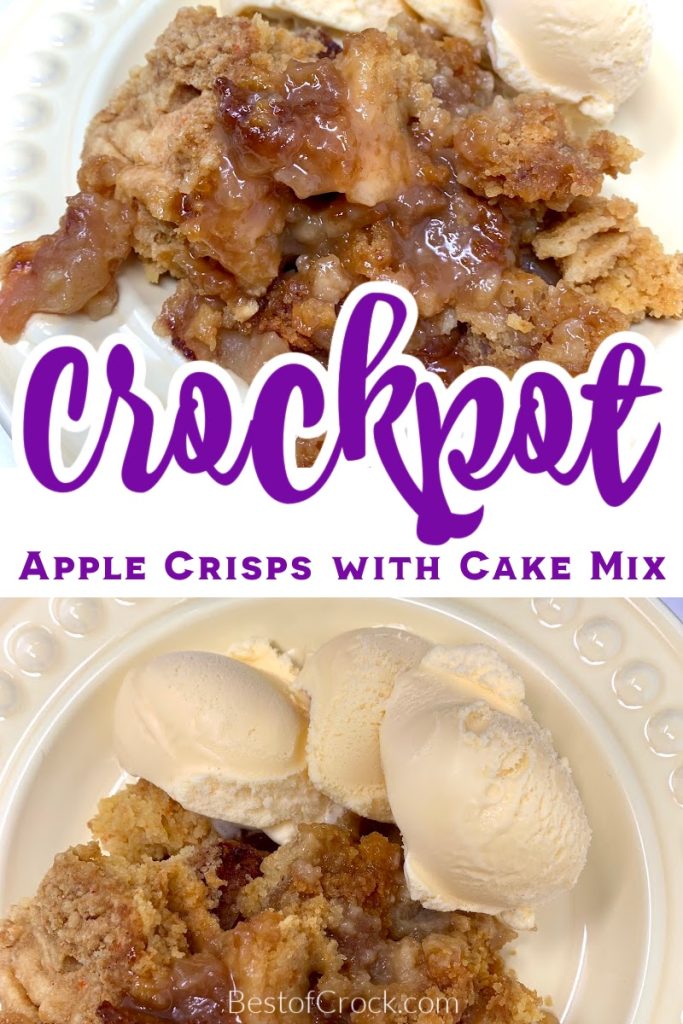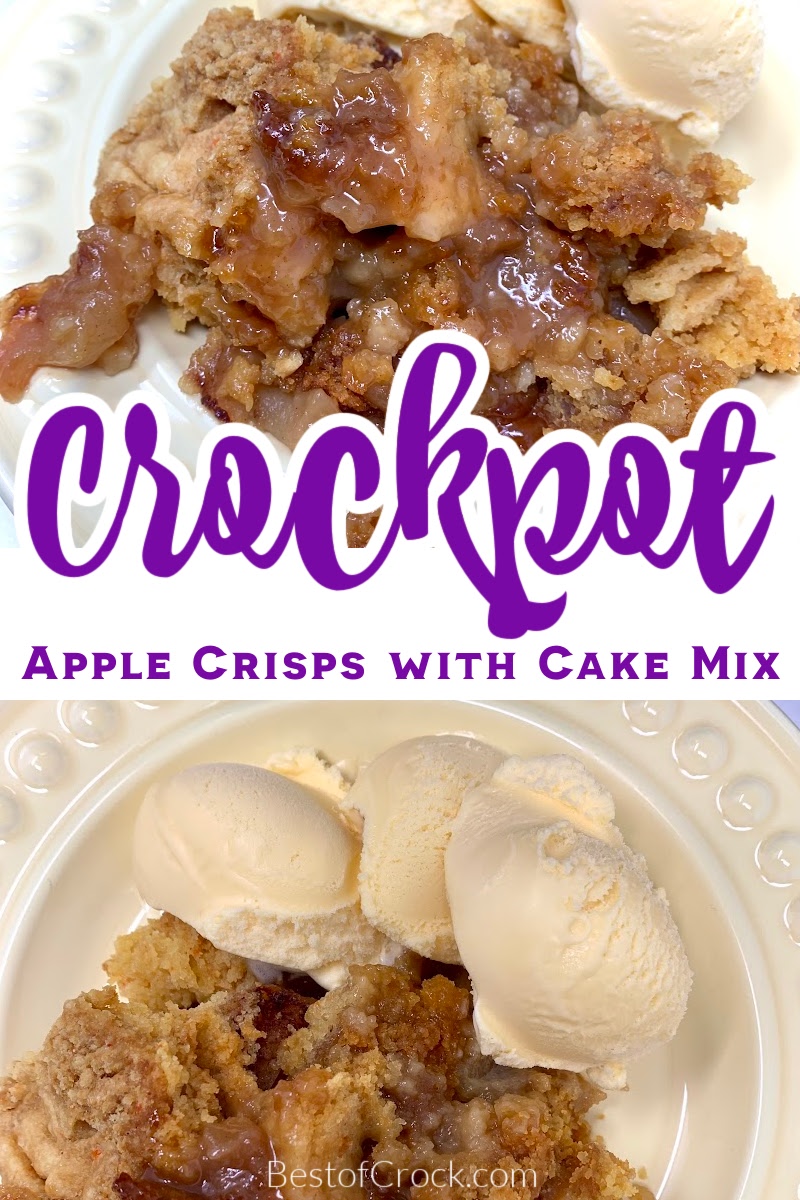 Your crockpot is the perfect place to make dessert. You can keep the dessert warm in the crockpot as you enjoy dinner and then serve it nice and hot. Making an apple crisp is easier when you use a crockpot apple crisp with cake mix recipe that is easy and filled with flavor.
There are some desserts that just taste like the season. Apple crisp is a dessert that just tastes like fall. The apples, the cinnamon, the brown sugar all come together for a truly seasonal treat. It gets even better when you realize that you can make apple crisp in a crockpot.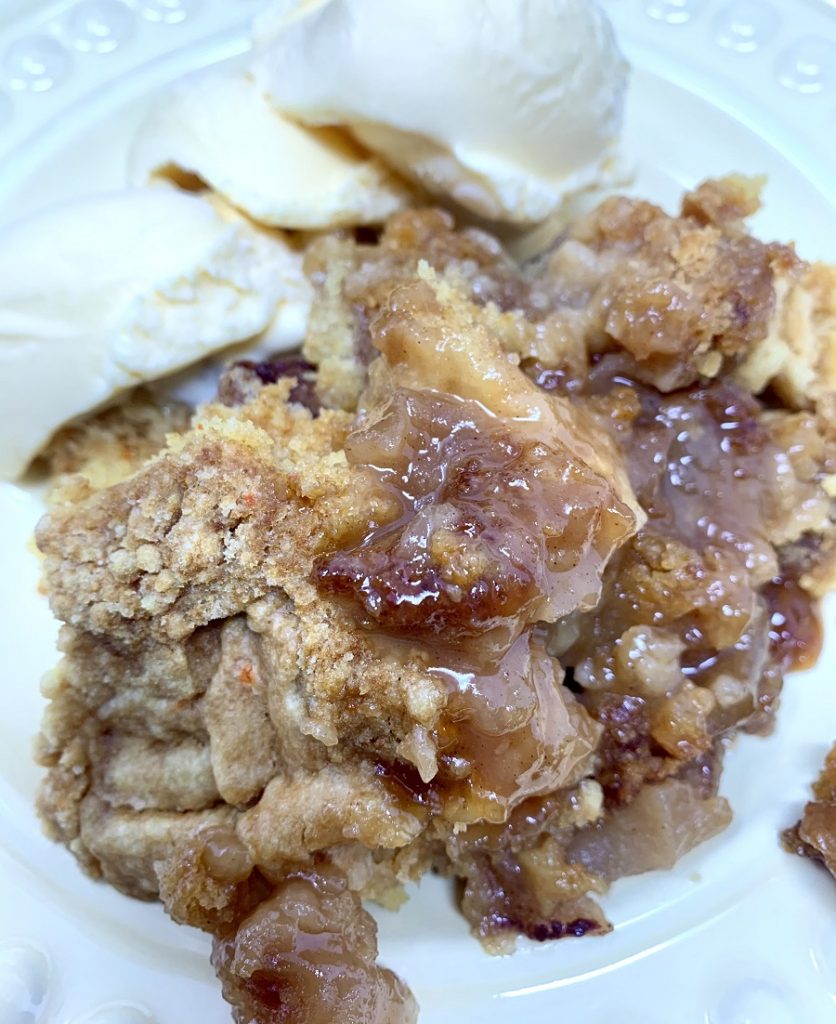 In fact, the easiest apple crisp recipe is the crockpot apple crisp with cake mix recipe. This recipe is such a simple recipe, but the results taste amazing. That is how you know you have a fantastic recipe on your hands. One that is easy to make but is filled with flavor.
Now it is time to get the ingredients together and toss them in the crockpot for a delicious treat. Though, there is one warning ahead of making this dish. You should definitely try to enjoy it fresh from the crockpot as soon as it is done. More on that a little later.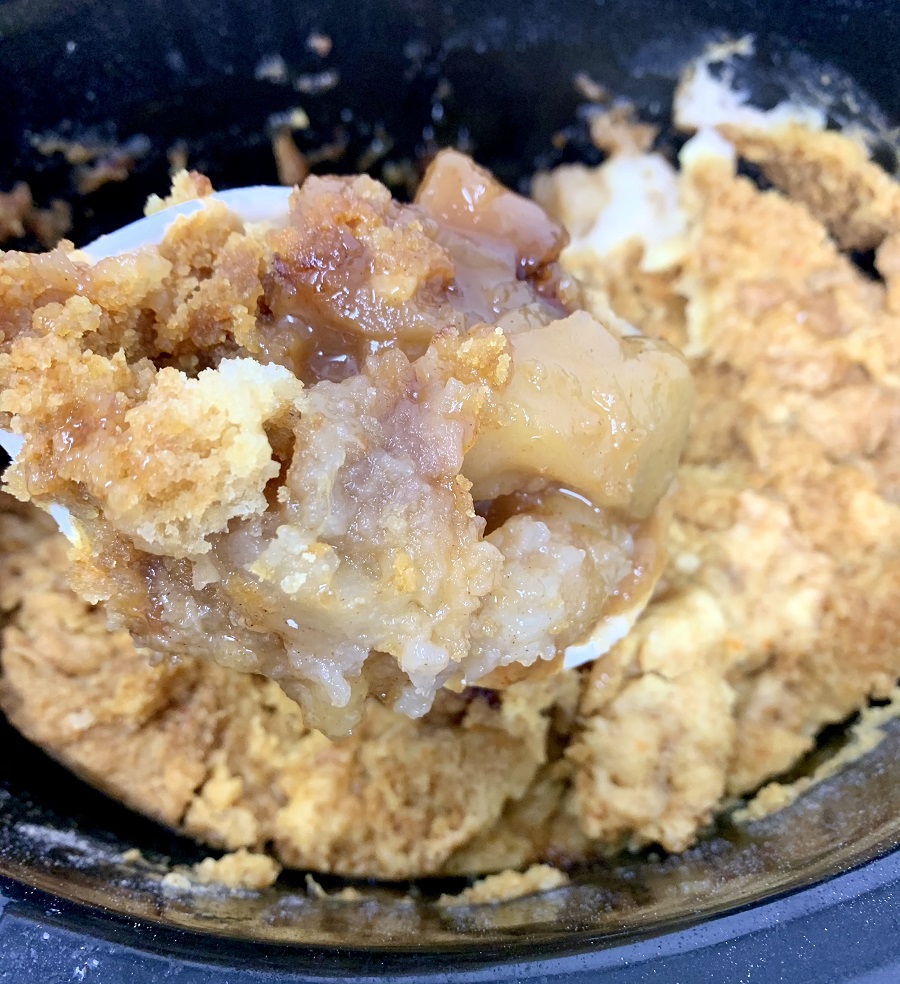 Crockpot Apple Crisp Ingredients
The most obvious ingredient is the apple. However, there are different types of apples. The base recipe calls for Granny Smith apples that are peeled and sliced. These apples will give you the best results because they add a bit of tart to the rest of the sweet ingredients that will be added later.
That tartness pairs well with the cinnamon and brown sugar mixture and the cake mix keeps everything together. The cake mix also adds the crumble part that everyone loves in an apple crisp dish. The work is not difficult but the results taste as if you worked over a hot oven for hours.
That's the goal with crockpot dessert recipes. We want to make sure that the desserts come out the way we expect them to, but without as much of the effort the classic version needs. This recipe is the perfect example of that idea and it is delicious as well.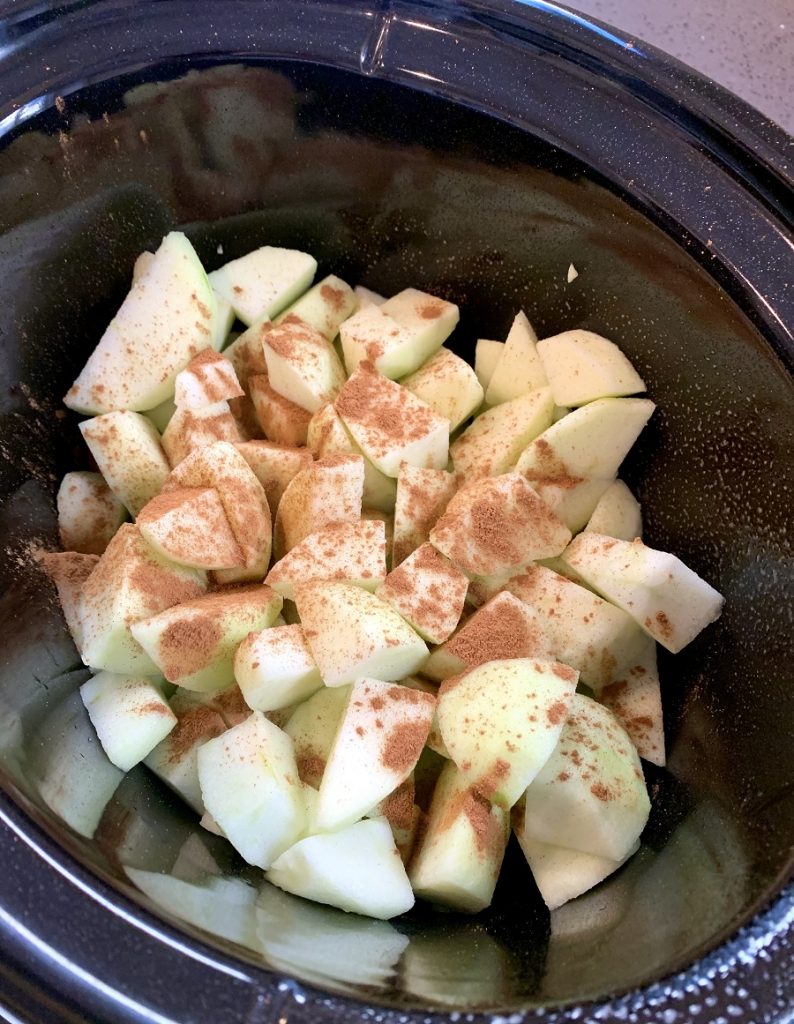 Serving Apple Crisp
One of the most frequent questions asked about apple crisps or crumbles is how should it be served? The answer is however you'd like! Of course, there is a preferred method, warm. But how do you serve a warm apple crisp made in a crockpot? That answer is a bit more complicated.
You will need to time things out properly to make sure you can serve the apple crisp warm. In fact, this crockpot apple crisp with cake mix is best served warm with a scoop of ice cream. The ice cream will make the bite even more exciting with a mixture of hot and cold in one deliciously sweet bite.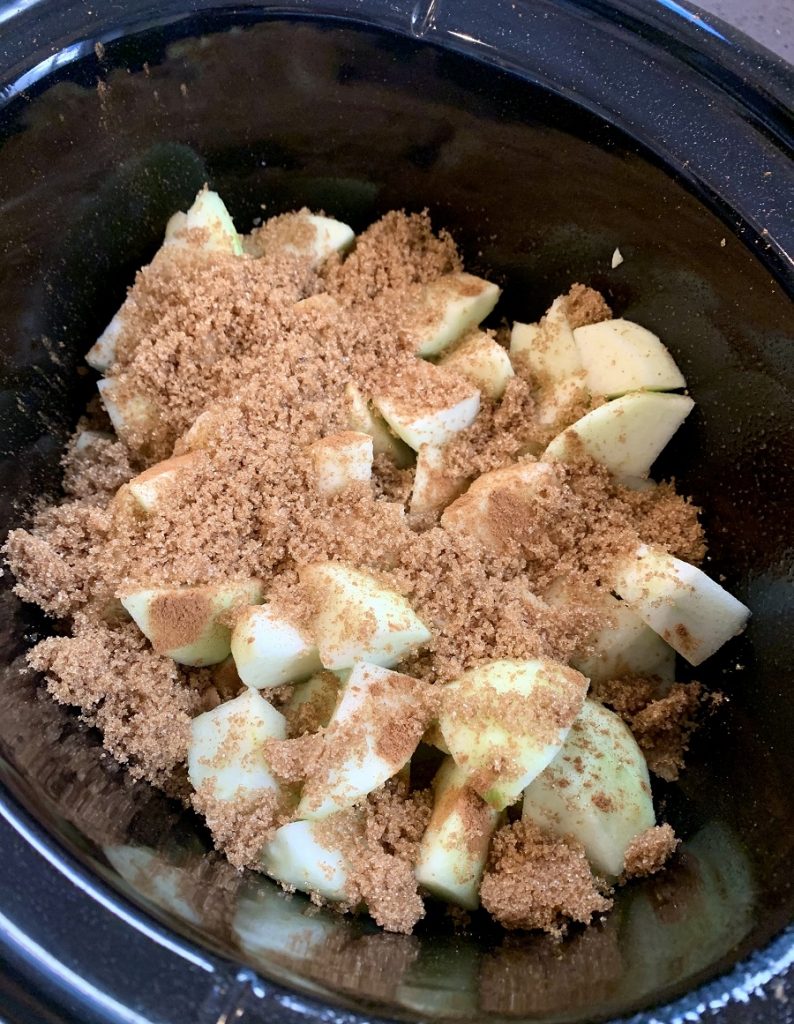 Directions
Spray the inside of the crockpot with cooking spray, and then add peeled and sliced apples.
Sprinkle cinnamon over apples and then add brown sugar.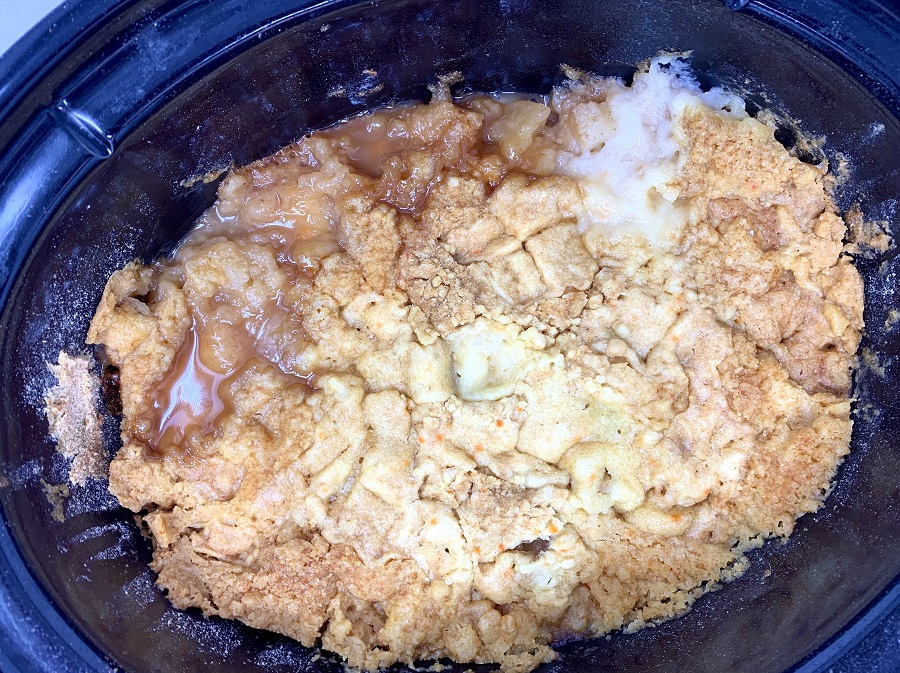 Pour the cake mix evenly over apples.
Place butter cubes on top of the cake mix.
Cover and cook for 3 hours on high.
Crockpot Apple Crisp with Cake Mix Recipe
Course: Crockpot Recipes, Desserts, Snacks
Ingredients
6-7 Medium Granny Smith Apples, Peeled and Sliced

1 Tsp Ground Cinnamon

3/4 Cup Brown Sugar

1 Box Yellow Cake Mix

4 Oz Butter, 1 Stick
Directions
Spray the inside of the crockpot with cooking spray and add the peeled apple slices.
Sprinkle cinnamon over the apples and add the brown sugar.
Pour the cake mix evenly over the apples.
Cube the butter and then place the cubes on top of the cake mix.
Cover and cook for 3 hours on high. Enjoy!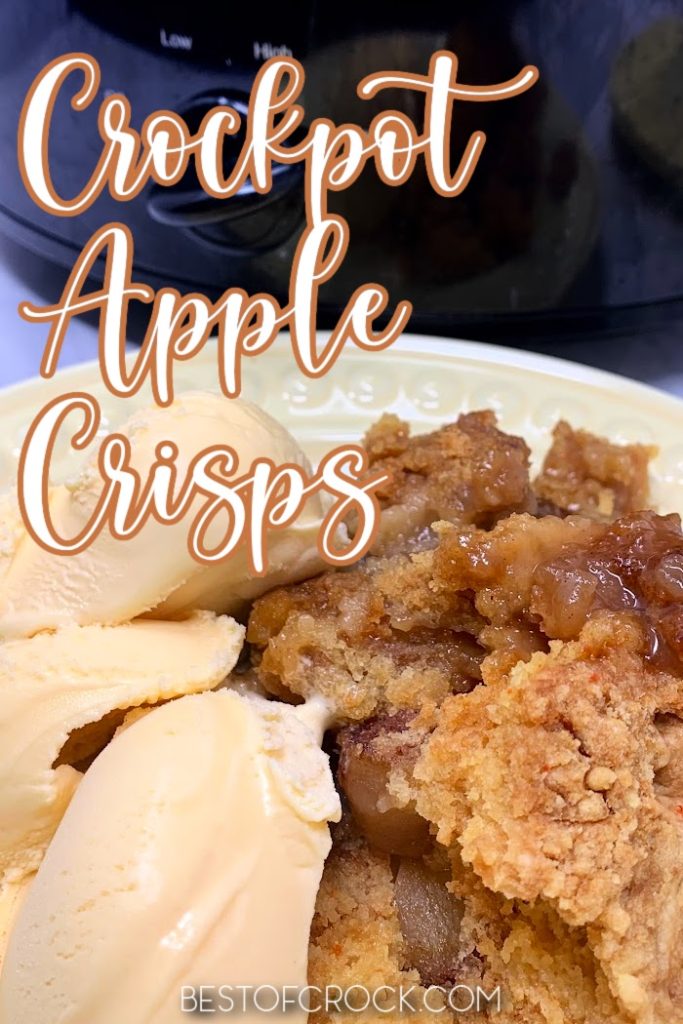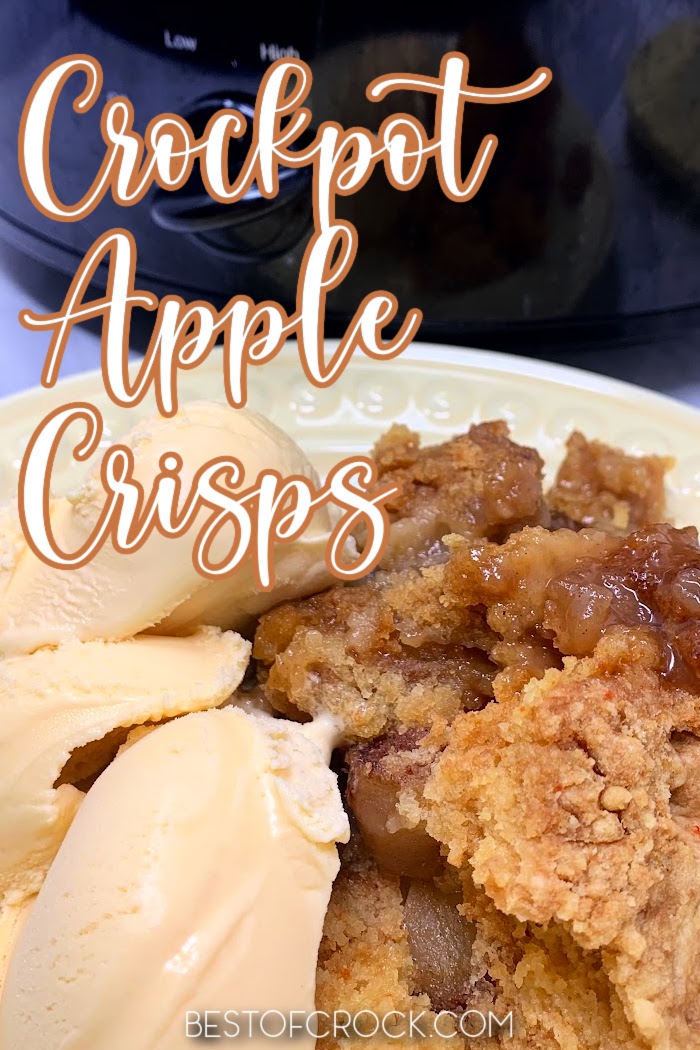 More Crockpot Recipes
Easy Slow Cooker Peach Cobbler Recipes | You don't have to stop with apples. There are plenty of fruity desserts you can make with your slow cooker.
Crockpot Shredded Chicken Sandwiches | Shredded chicken sandwiches make a great summer dinner or a lunch for any time of year.
Easy Crockpot Beef with Brown Rice and Vegetables | Beef and brown rice is a classic dish that crockpots make even easier to make than ever before.
Slow Cooker Pulled Pork Recipes for a Party | Pulled pork is a summer classic and now, you can make it just like the pros, low and slow.
Low Carb Slow Cooker Stuffed Peppers | You can also make healthy meals that are delicious and worthy of oyur Instagram feed.