Best Savory Instant Pot Pumpkin Recipes for Fall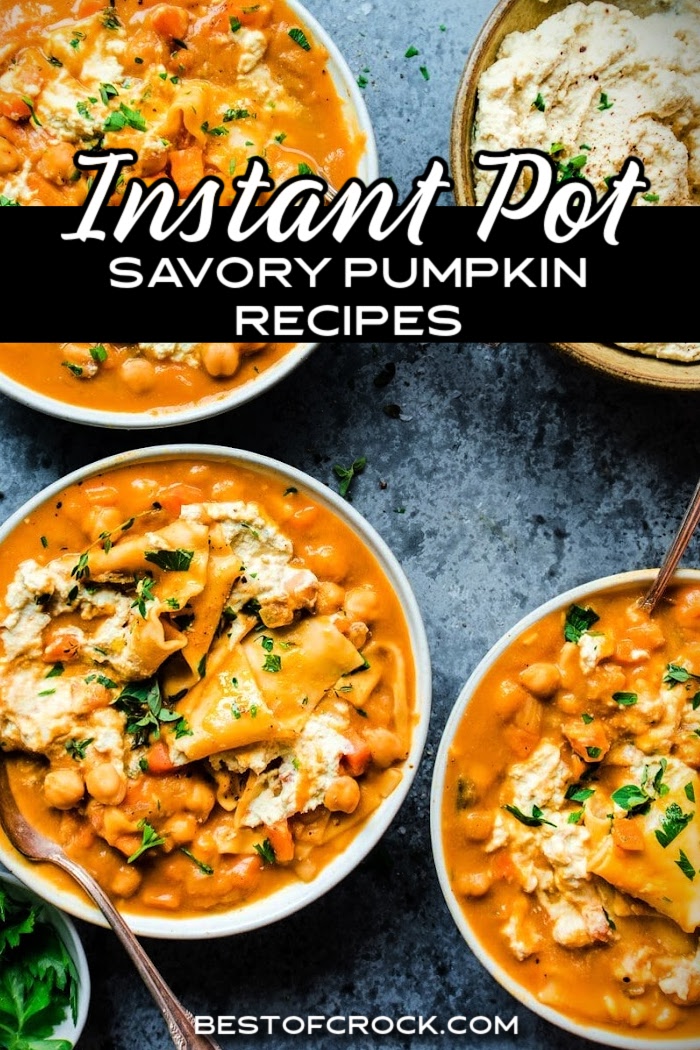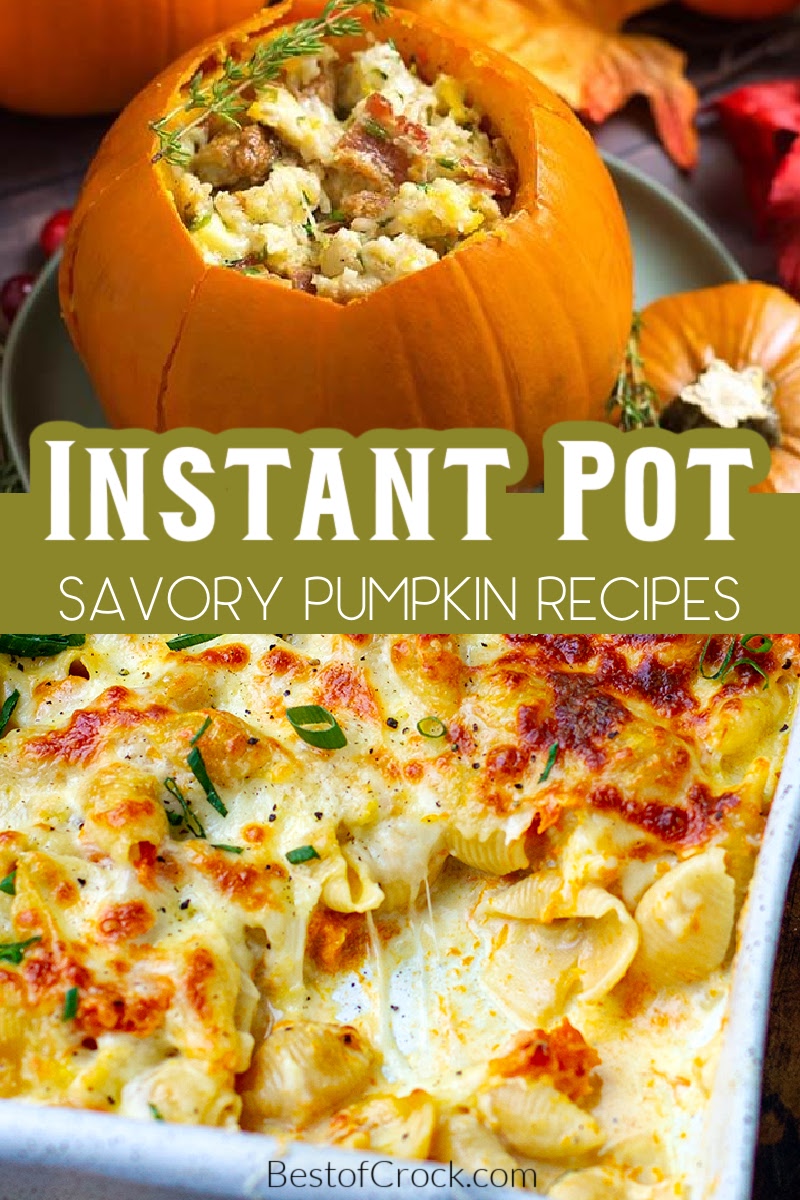 Pumpkin season is in full swing, meaning plenty of pumpkin-spiced recipes. You can even dust off that Instant Pot and use some savory Instant Pot pumpkin recipes for fall. These recipes incorporate pumpkin into recipes that aren't so sweet and are more filling.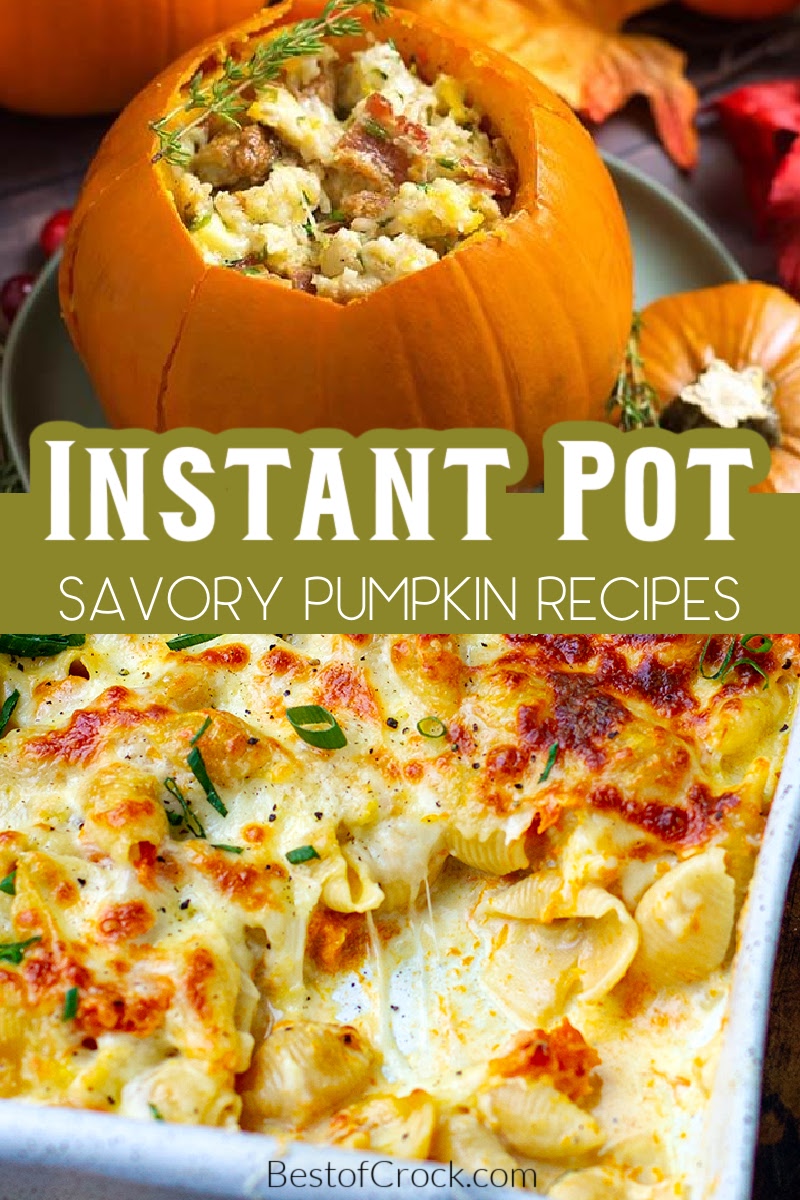 The best savory Instant Pot pumpkin recipes are perfect as Halloween party recipes or even Thanksgiving side dishes. Pumpkin season is one of those things that seems to start earlier and earlier each year.
However, these aren't like Christmas decorations in department stores starting in September. That's because we must wait for pumpkins to grow and become ripe. Pumpkins aren't like green beans or romaine lettuce; we don't usually have pumpkins in grocery stores all year long.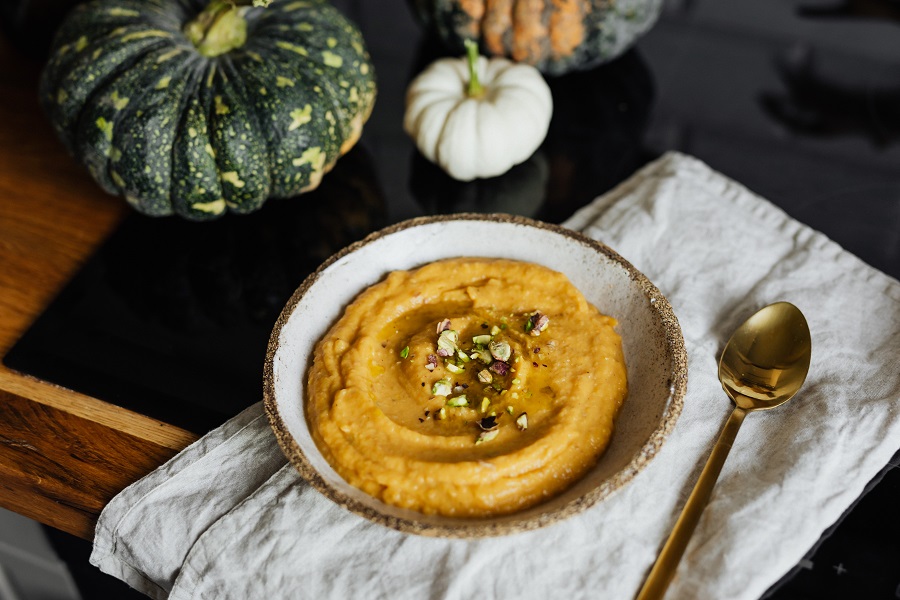 Sure, there are canned options, but fresh is always better, no matter the ingredient. Then, there is pumpkin spice, which changes everything. Pumpkin spice has absolutely zero pumpkin in it.
Instead, pumpkin spice is the spice combination that is used in pumpkin pies. We easily lose sight of the fact that there is zero pumpkin in the spice combination. Instead, it is a combination of cinnamon, nutmeg, ginger, and cloves.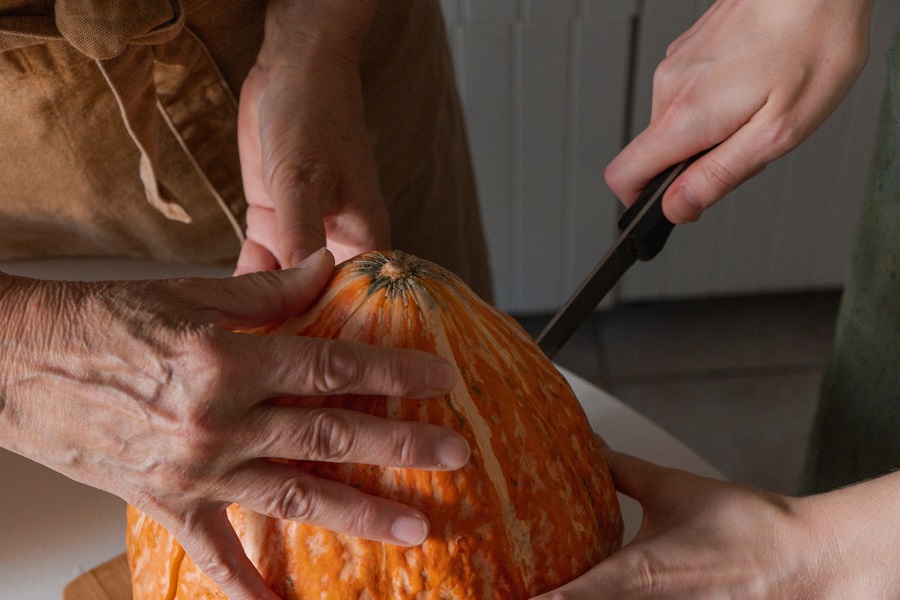 Grabe these seasonings from your pantry, mix them together, and boom, you have pumpkin spice. But that spice is often used in desserts. We can make pumpkins more savory with a different seasoning combination.
These savory Instant Pot pumpkin recipes can open you up to a new world of pumpkin recipes this fall.
Pumpkin Chili | Erin Lives Whole
Pumpkin Pasta with Sausage | Confessions of a Fit Foodie
Mac and Cheese with Pumpkin | Margin Making Mom
Pumpkin Chicken Curry | Low Carb Africa
Vegan Pumpkin Lasagna Soup | Rainbow Plant Life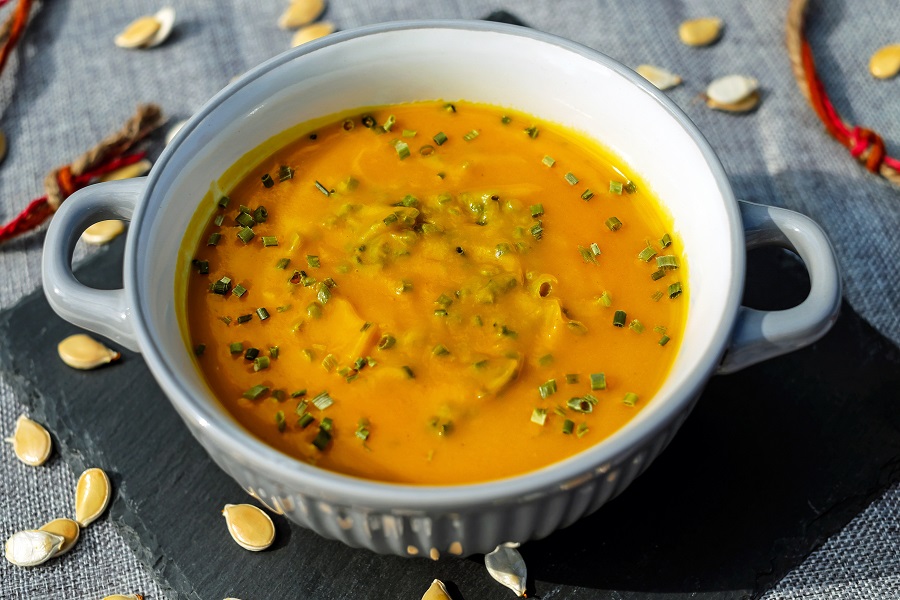 Instant Pot Pumpkin Recipes
Pumpkin is one of the last holdouts of fruits that we don't grow year-round. You can walk into a grocery store anytime, and you will find apples, oranges, limes, lemons, and whatever fruit you want.
But pumpkins are a different story. It could be the size of them that makes them difficult to stock year-round. But the why doesn't matter, what matters is that we take advantage of the fresh fruits when we can.
Pumpkin Soup | Kalyn's Kitchen
Risotto with Pumpkin and Spinach | Oh My Veggies
Pumpkin Turkey Chili | The Recipe Well
Pumpkin Cornbread | Recipes from a Pantry
Chicken & Chorizo Chili | Wholesomelicious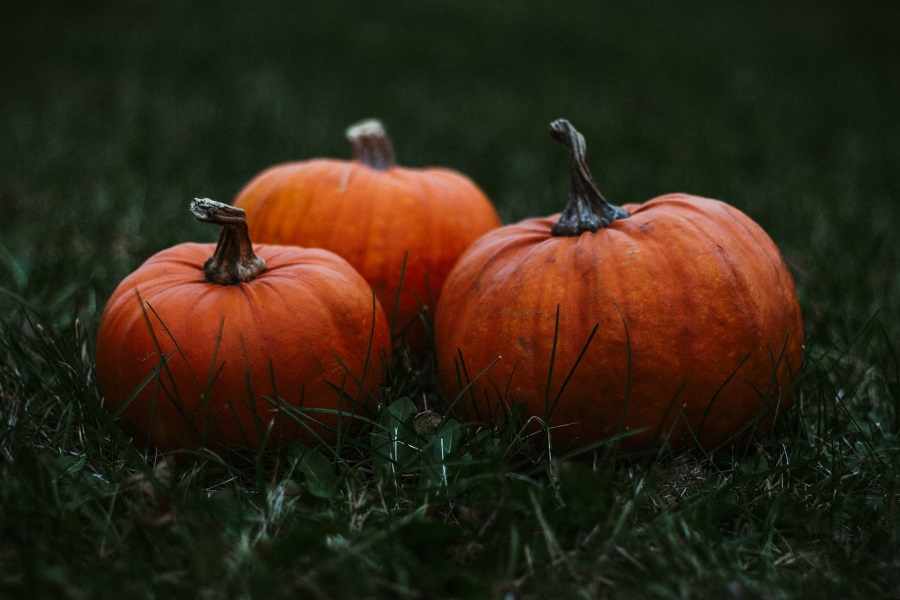 Pressure Cooker Pumpkin Recipes
The Instant Pot makes cooking these pumpkin recipes easier for everyone. You can use these Instant Pot pumpkin recipes for anything you want. You can serve pumpkin at a family dinner or at a fall dinner party.
There is no right or wrong time to serve pumpkin, so long as it's in season. Using the Instant Pot means you can toss together a recipe in a short amount of time. However, keep in mind that fresh pumpkins aren't always easy to work with.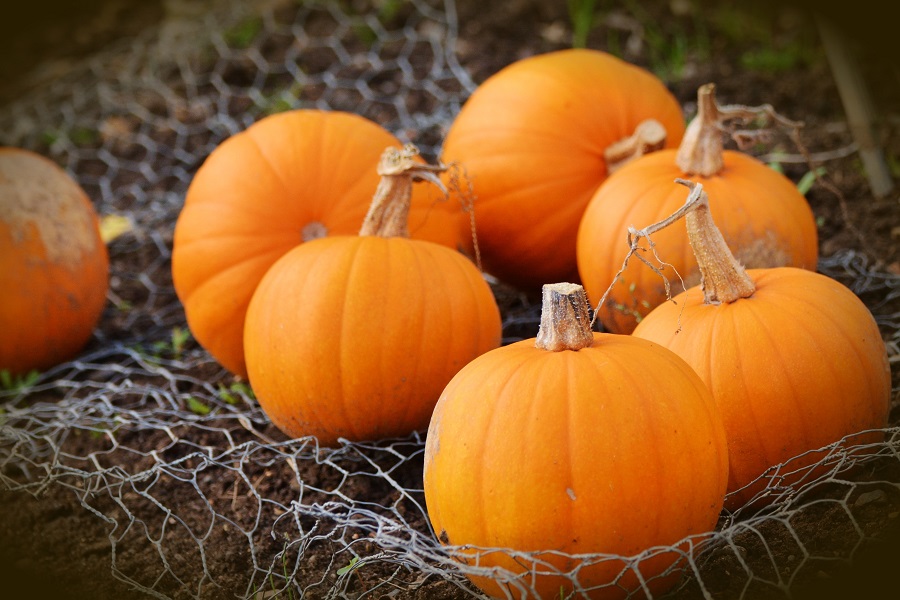 The actual recipe might cook quickly, but prep time on some of these recipes may be a bit longer than usual.
Pumpkin Walnut Chili | Pinch of Yum
Pumpkin Pasta Bake (Instant Pot) | Instant Pot Eats
Oatmeal with Pumpkin | Food 'n Service
Stuffed Pumpkin | Simply Happy Foodie
Pumpkin Dal | Simply Vegetarian 777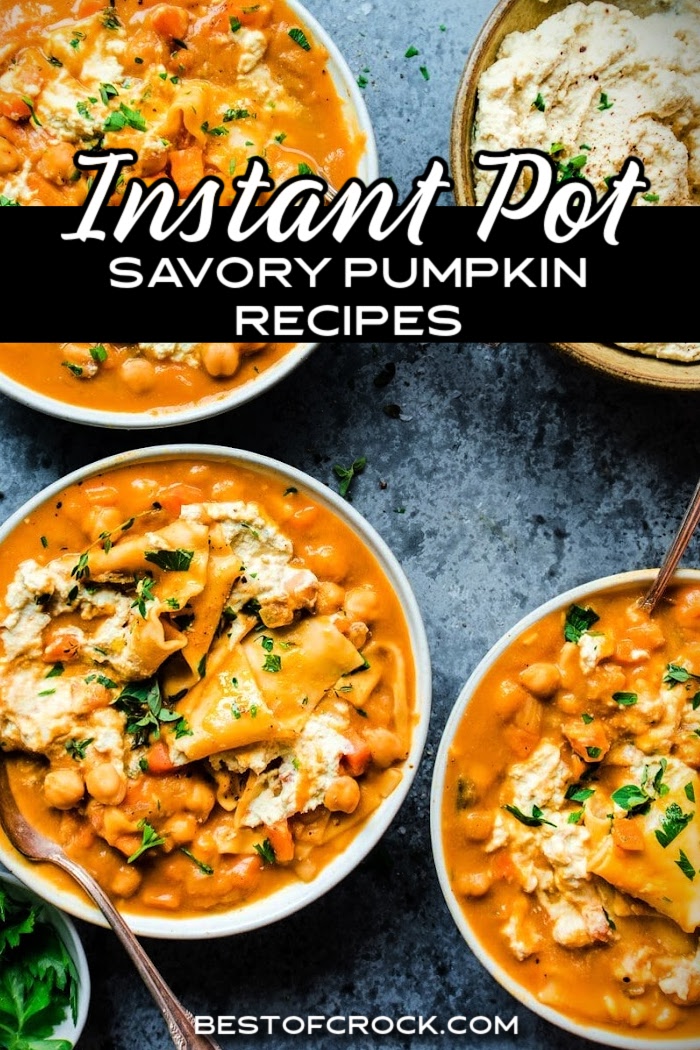 More Fall Ideas
Crockpot Pumpkin Bread Recipes | Pumpkin bread is a delicious snack that gives you that pumpkin spice taste you want.
Best Crockpot Stews With Chicken For Fall | Stews aren't quite soups, but they are similar in many ways.
Instant Pot Mac And Cheese Recipes | Macaroni and cheese just feels like a fall recipe we all enjoy. Sorry, lactose intolerant folks.
Fall Instant Pot Dinner Recipes For A Cozy Evening | Instant Pots can make many different things in a hurry.
The Best Hot Cocoa Crockpot Recipes | Hot chocolate comes out amazingly well in a crockpot.