5 Instant Pot Tips for Cooking Rice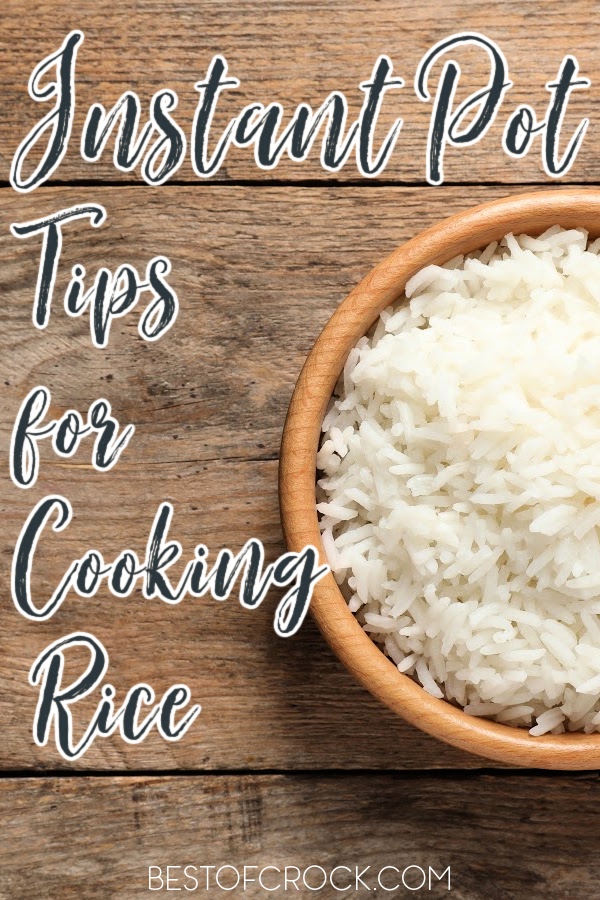 Instant Pots are capable of many different things and cooking rice is one of them. Most Instant Pots come with a cooking mode specifically for rice. However, some people still find that the rice doesn't come out the way we want it. Instant Pot tips for cooking rice may help.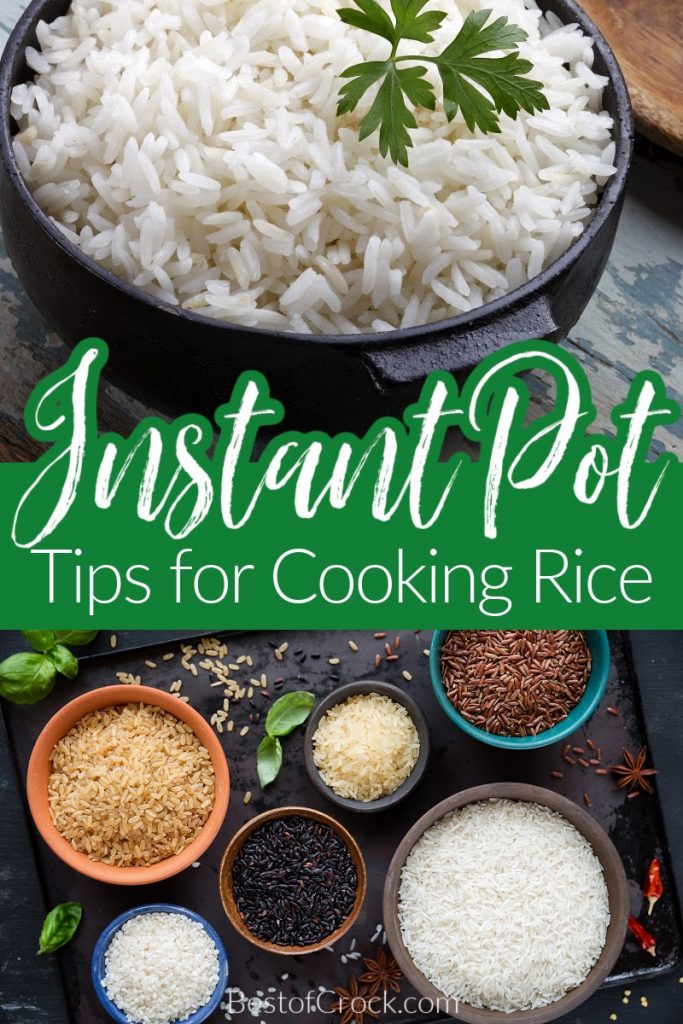 The best Instant Pot tips for cooking rice can help make your rice come out perfectly every single time. There are some pretty simple ways to make rice. There are appliances that are made specifically to make rice. Simply wash the rice, pour it in, add water, press a button, and stop for the day.
But Instant Pots can do the same thing. In fact, the Instant Pot can do more than just cook rice. That is why it is better to just get an Instant Pot and use it for rice, yogurt, full meals and more. We just need to utilize a few Instant Pot tips for cooking rice.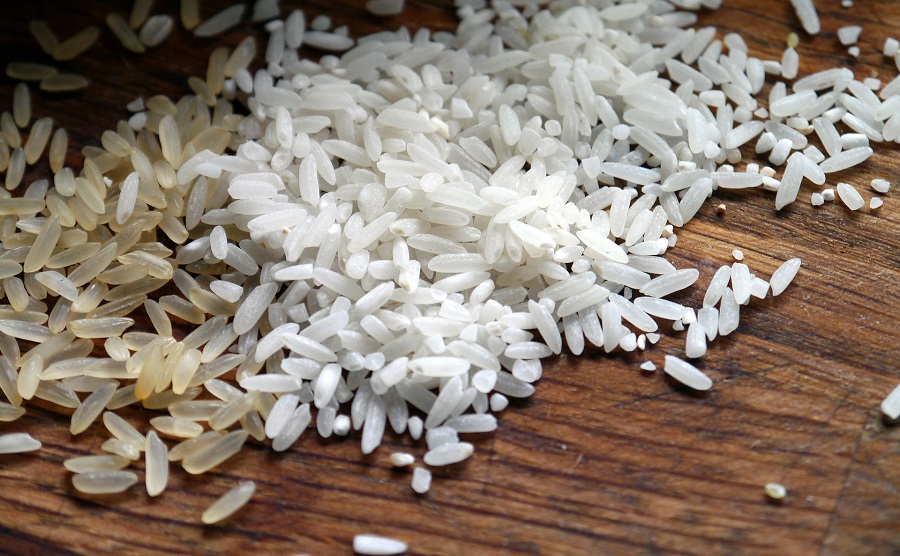 Rice seems like an easy dish to make, and it is, for the most part. But there are a few things that seem pointless but make a significant difference. For example, have you ever cooked rice and it was just a mushy, sticky, clump of rice? You put a spoon or fork in to serve and it just melds together like clay.
Well, a quite simple step can stop that from happening.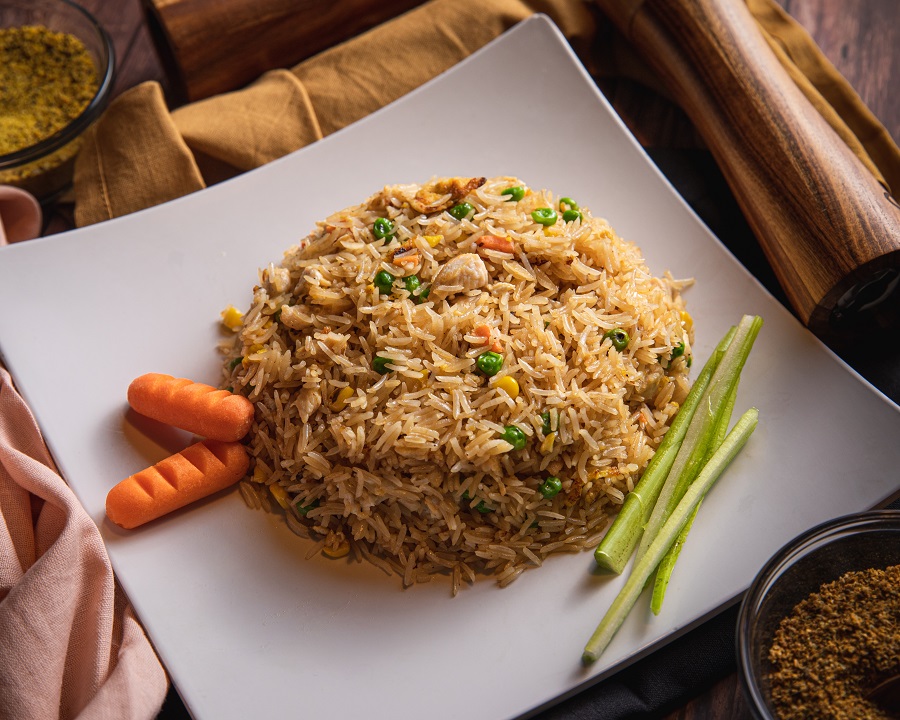 Instant Pot Tips for Cooking Rice Wash the Rice
The first step is to wash the rice. You can use any cooking method to make rice, but the first step will always be the same. We wash the rice before we cook it to remove the extra starch from around each grain. The starch is a build up from the rice that gets into the water and binds to other starches which means sticky rice.
Of course, there are sometimes when you want that starch to be there. But you don't want the starch there unless you're making risotto or a rice pudding. You could even soak rice for 30 minutes before rinsing and cooking if you'd like.
That will dull the flavor and takes an extra 30 minutes, but it is an effortless way to guarantee the rice won't stick together.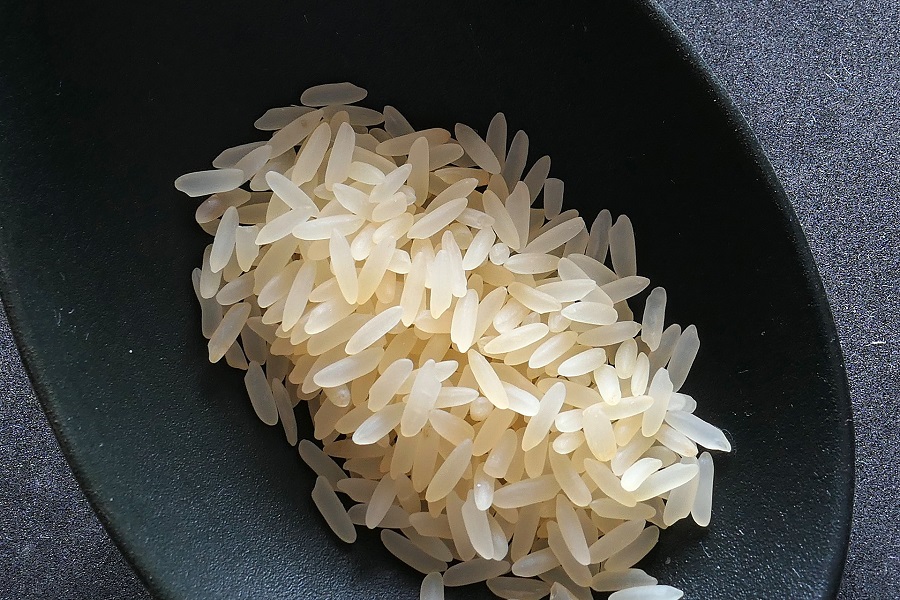 Add Salt
You may have heard that the best time to salt pasta is while it is in boiling water. The same could be said for rice except you don't need to wait until the water gets hot. One of the best Instant Pot tips for cooking rice is to add salt to the water after you have added the rice.
This will add flavor to the rice and allow the salt to be absorbed by the rice instead of having hard salt bits in the rice.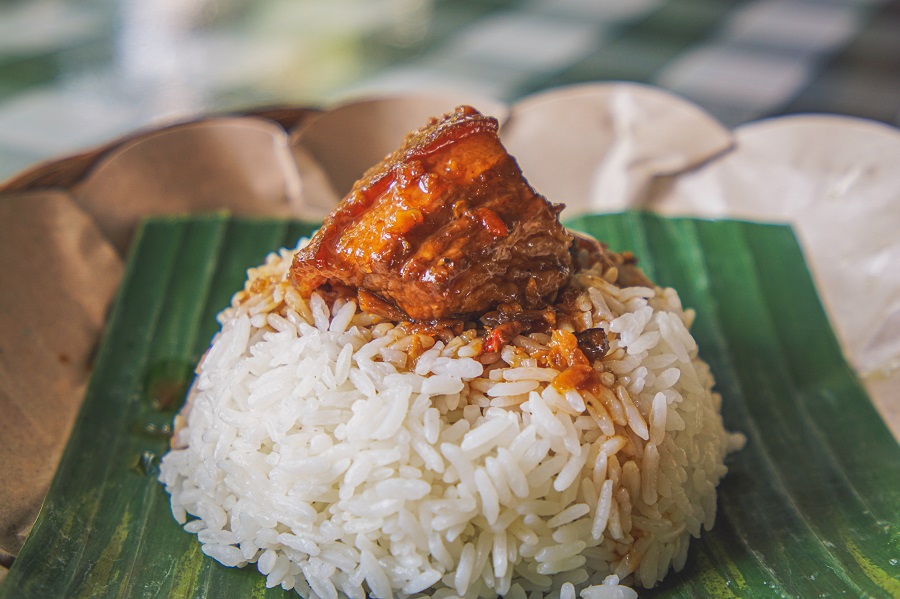 The Waiting Period
You will find that most rice recipes tell you to let the rice rest for 10 minutes or so after it done cooking. The next step is to fluff the rice with a fork. Instant Pots make this step easy with the natural release method. Instant Pots use pressure to cook food and that pressure is built up in your locked Instant Pot.
You have two options for releasing the pressure, manual release, or natural release. One of the easiest Instant Pot tips for cooking rice is to go with the natural release method for at least 15 minutes. You can then manually release the pressure safely after that.
The rice will have had its time to rest, and it will be ready for you to fluff the first time you open the pot.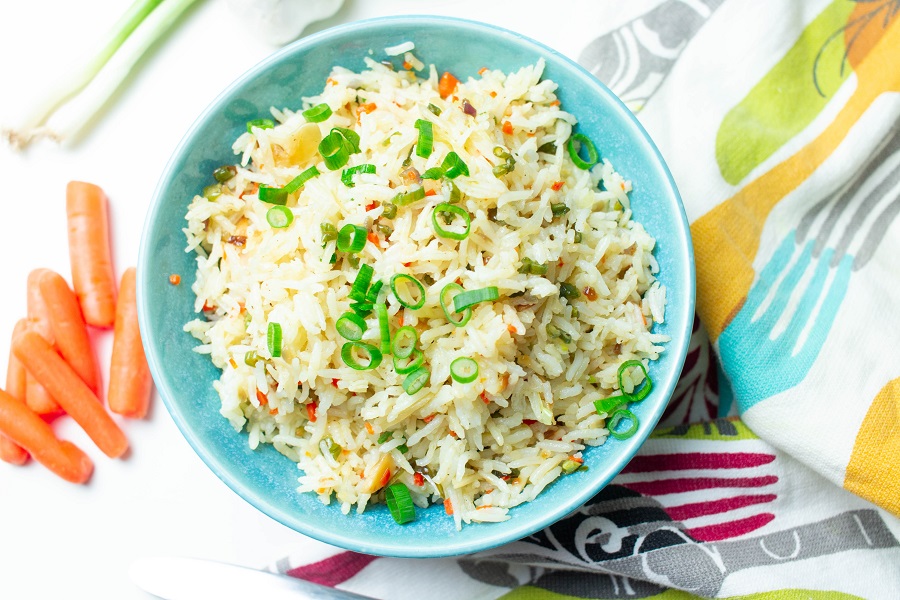 Try Butter
Another thing people do with pasta is add butter. Butter helps separate the pasta and adds richness to it. Butter does the same thing to rice, and it works even better in an Instant Pot. You can add 1 tablespoon of butter to the water after adding rice in your Instant Pot.
The butter will add richness to the rice and help keep the grains separate. Of course, they won't separate completely, you will still need to wash the rice before cooking it. But no one has ever turned down more flavor. The butter can also help prevent the rice from foaming too much in the Instant Pot. A dash of olive oil would do the same.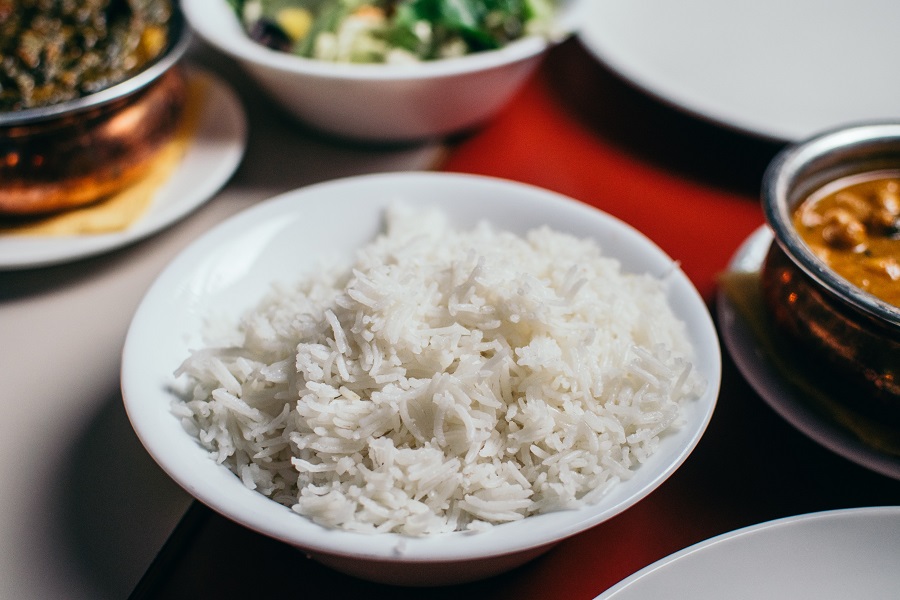 No Rice is Equal
One of the most important Instant Pot tips for cooking rice is to keep in mind that not all rice is the same. The same rules don't apply to brown rice as they would to white. In fact, brown rice takes about 20 minutes to cook in an Instant Pot where white rice takes only 5 minutes to cook.
Be sure to give the rice you use the respect it deserves. White rice should cook for 5 minutes, brown for 24 minutes, and wild rice needs around 32 minutes. You can use the natural release for each type of rice and enjoy!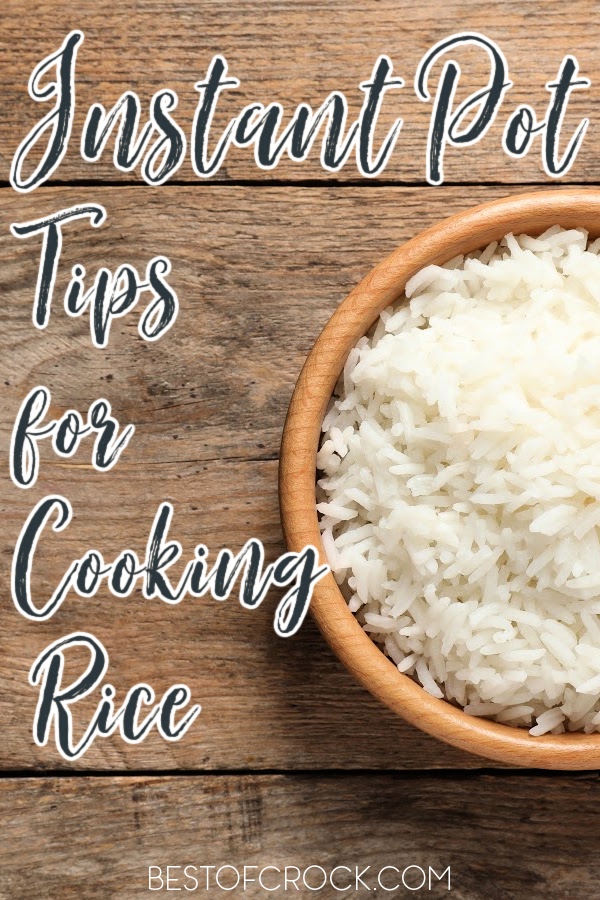 Instant Pot Recipes
No Sugar Instant Pot Cinnamon Apples | Instant Pots can cook a variety of things, even dessert so long as you have the right recipes.
Instant Pot Teriyaki Chicken | Teriyaki chicken doesn't have to be something you only enjoy from a restaurant. You can make some of the best teriyaki chicken in your Instant pot.
Beanless Instant Pot Ketogenic Chili Recipe | Chili comes out amazingly well from an Instant Pot, especially with this recipe.
Instant Pot Sour Cream Scalloped Potatoes | Instant Pots make great side dishes while your stove and oven are taken with other dishes.
Instant Pot Goulash Recipe with Beef | You can even make one of the best goulash recipes around with your Instant Pot.