10 Best Instant Pot Chicken Fried Rice Recipes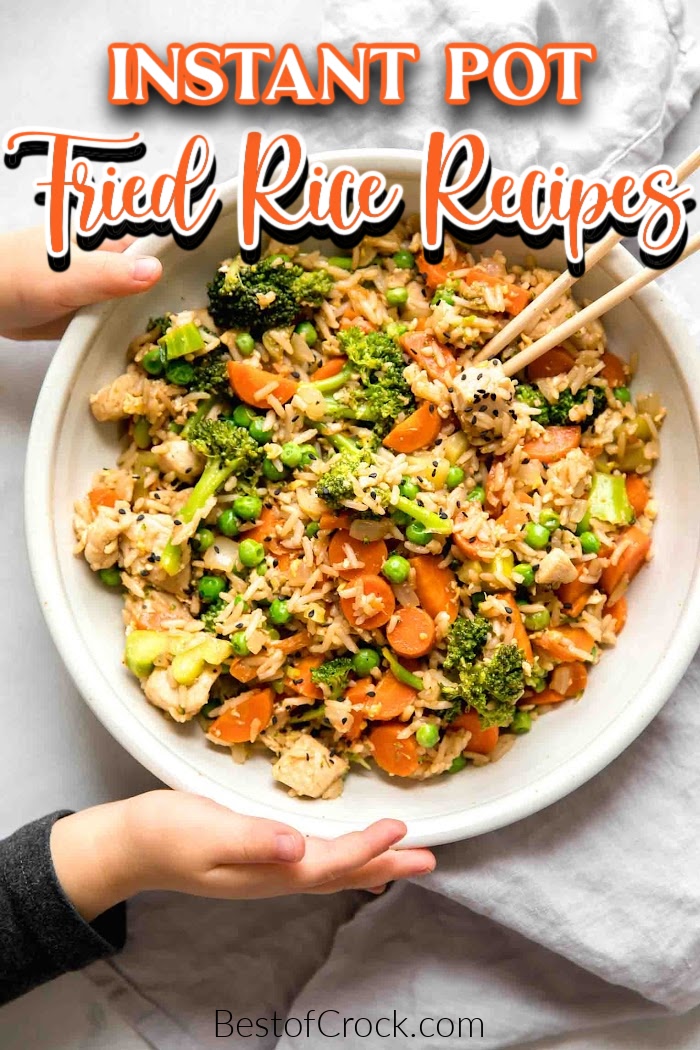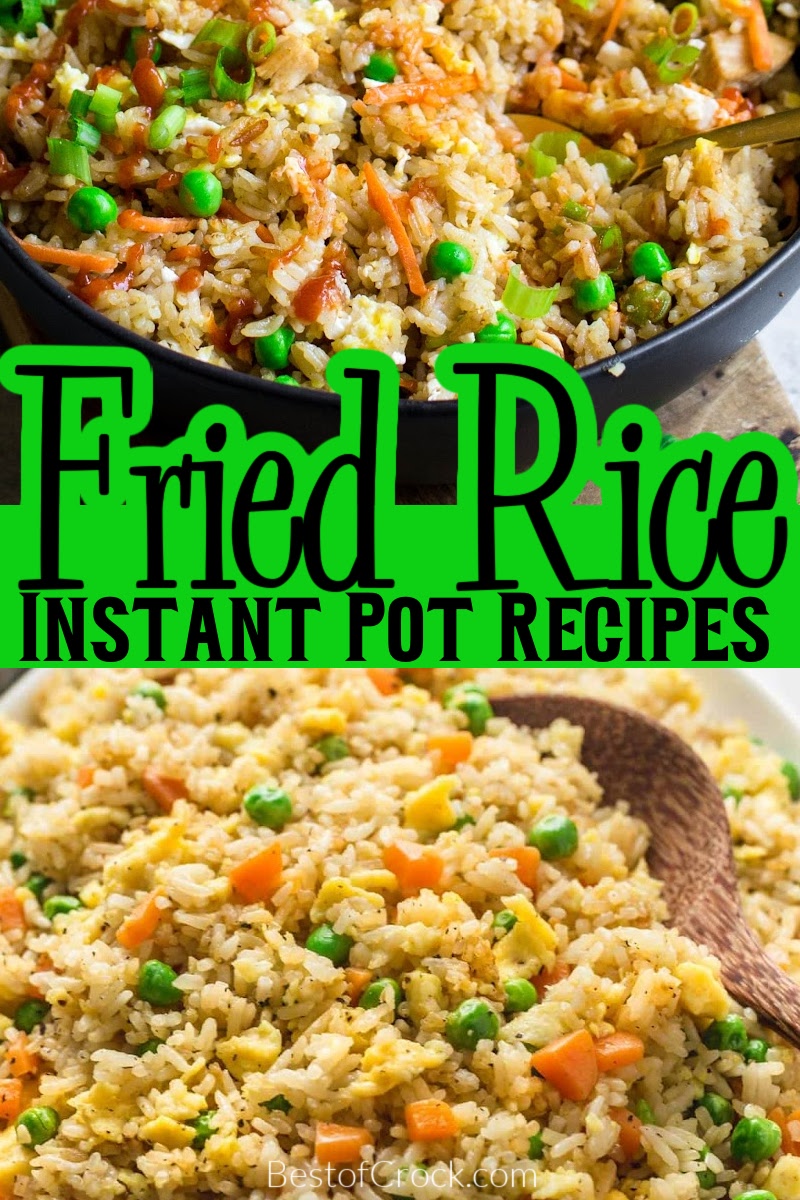 The Instant Pot pressure cooker is capable of helping us out in the kitchen in many ways. One of those ways is cooking rice. There's no need for a separate rice cooker just for rice when your Instant Pot can do it. In fact, you can even make Instant Pot chicken fried rice recipes.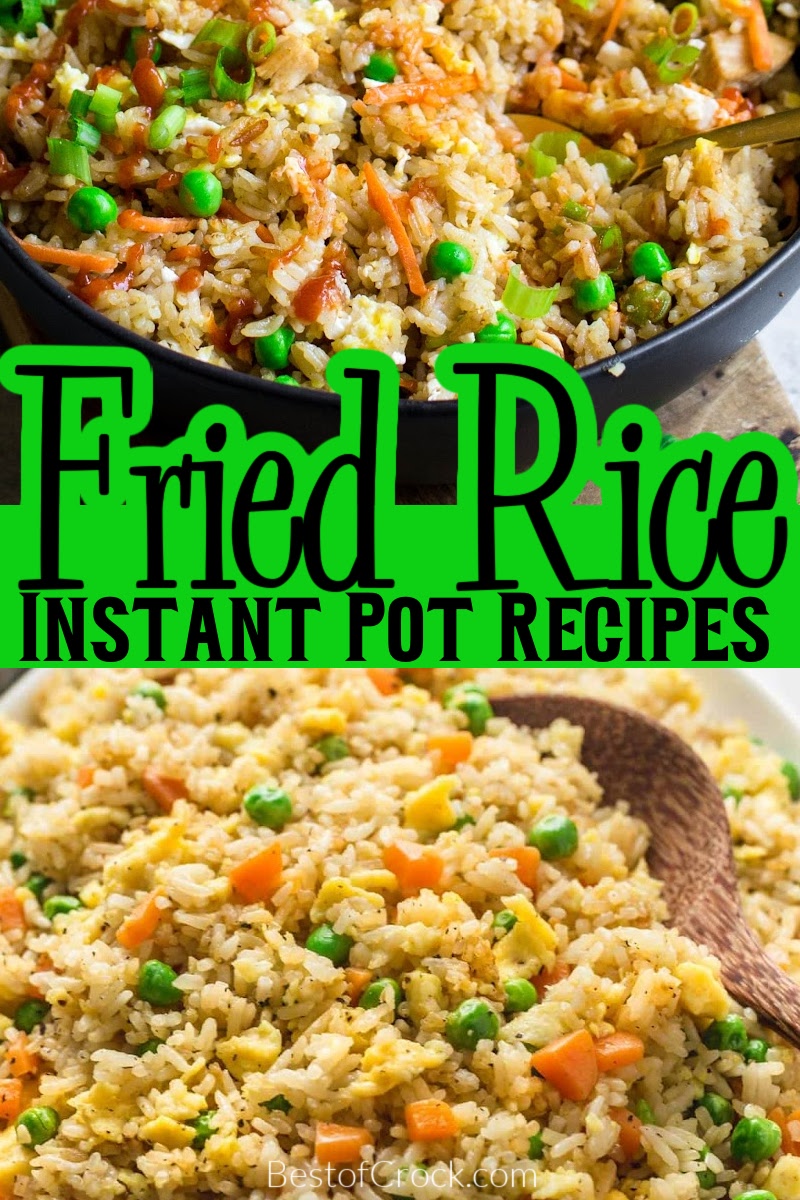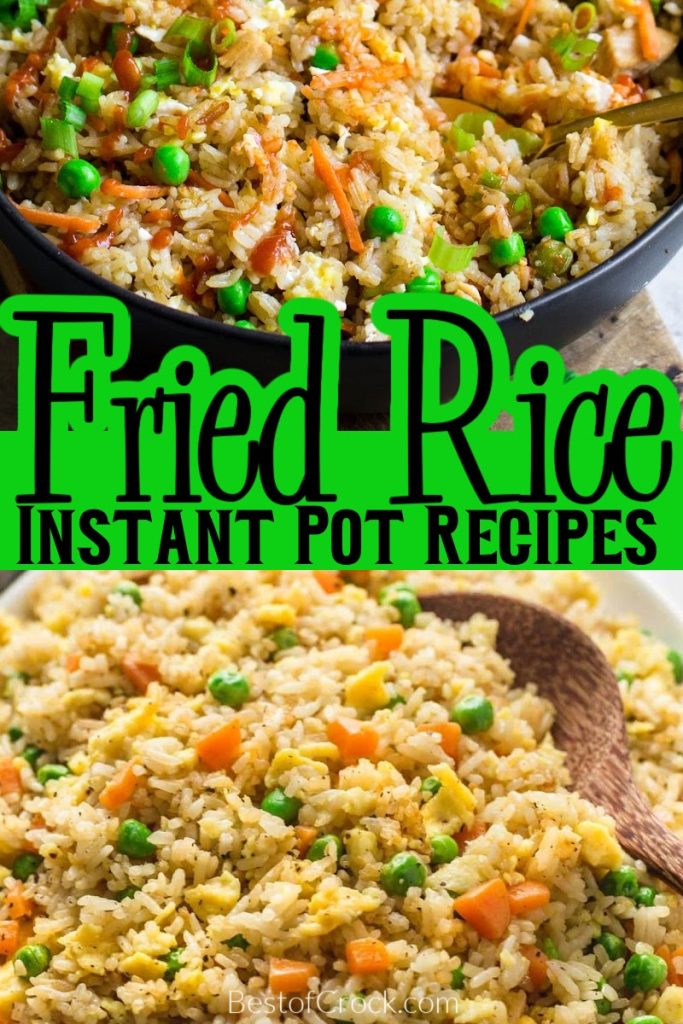 The best Instant Pot chicken fried rice recipes can help give you the best side dishes to go with your dinner recipes. Rice cookers are fantastic at cooking rice. But that's about all they do, and not even versions of rice, just rice.
You can also make white rice, brown rice, and maybe quinoa in a rice cooker. But your Instant Pot can also cook rice. In fact, your Instant Pot can make veggies, meats, yogurts, and rice. We can use that depth of variety to help make rice more than just rice.
Instant Pot chicken fried rice recipes show us that we can really push the limits of our Instant Pot to produce excellent and complex side dishes. Think about what is in chicken fried rice. You will find rice, chicken, scrambled eggs, peas, carrots, and a few other ingredients as well.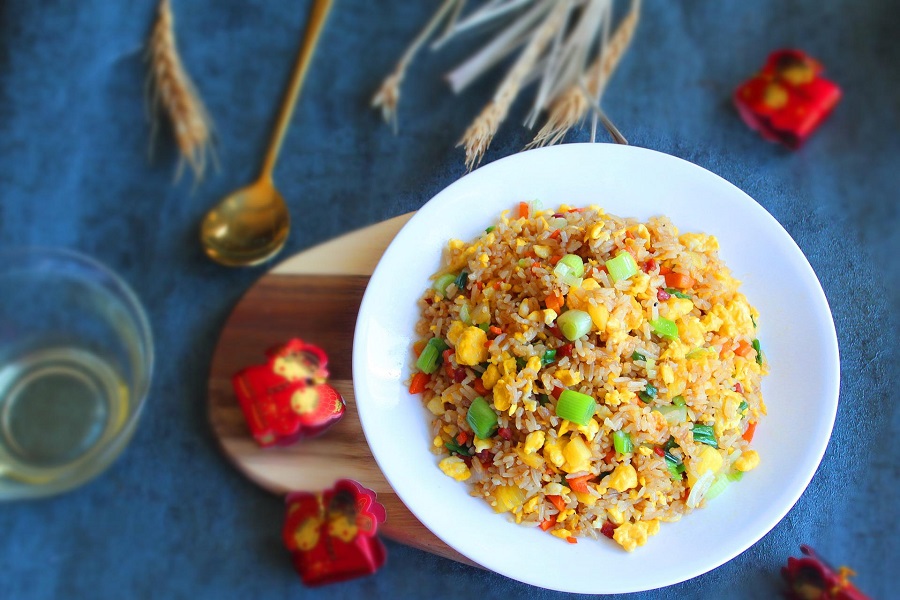 All of the above can be cooked in a pressure cooker; or in an Instant Pot. Of course, people who make traditional fried rice may be asking how? The classic method involves cooking rice, letting it dry out, and then using it to fry it with the other ingredients.
How can you make fried rice in an Instant Pot when you need dried-out but cooked rice? These recipes will show you just how easy it can be and even more efficient.
Dairy-Free Chicken Fried Rice | The Recipe Well
Brown Rice Chicken Fried Rice | The Foreign Fork
Take-Out Chicken Fried Rice | Happy Mothering
Chicken Fried Rice with Broccoli | Jar of Lemons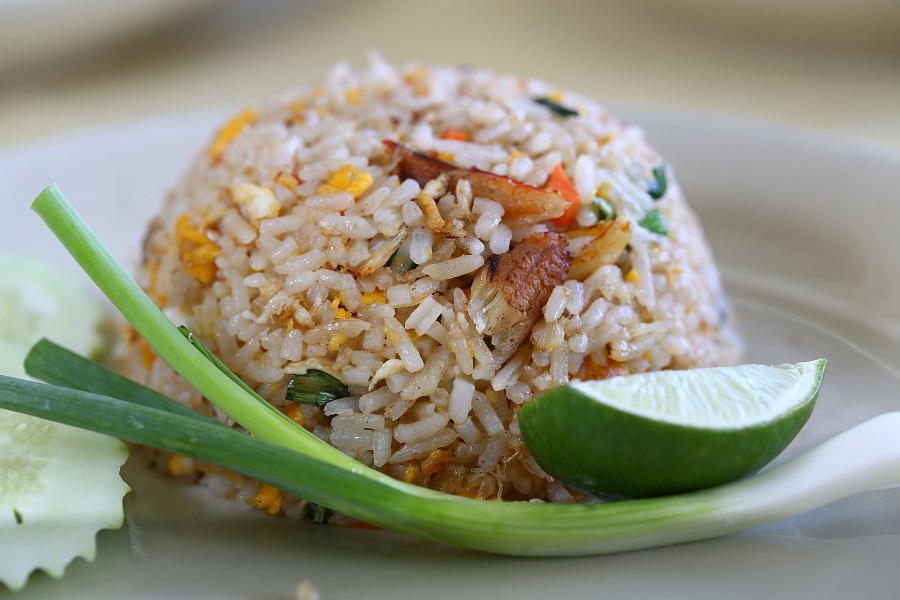 Instant Pot Chicken Fried Rice Recipes
These recipes mix traditional and new ways to make fried rice. As mentioned above, conventional fried rice uses leftover rice that has been left uncovered for a day or two after it's been cooked. These recipes will offer that same option in some cases, and in other cases, they will be utterly fresh rice.
We always recommend going with the possibility that it is as close to classic as possible. You should always use leftover rice to make fried rice, so double the amount of rice you make next time as a side dish and then use the extra serving for fried rice.
Hibachi Fried Rice | Little Sunny Kitchen
Marinated Chicken Fried Rice | Foodies Terminal
No-Fuss Chicken Fried Rice | Wholesomelicious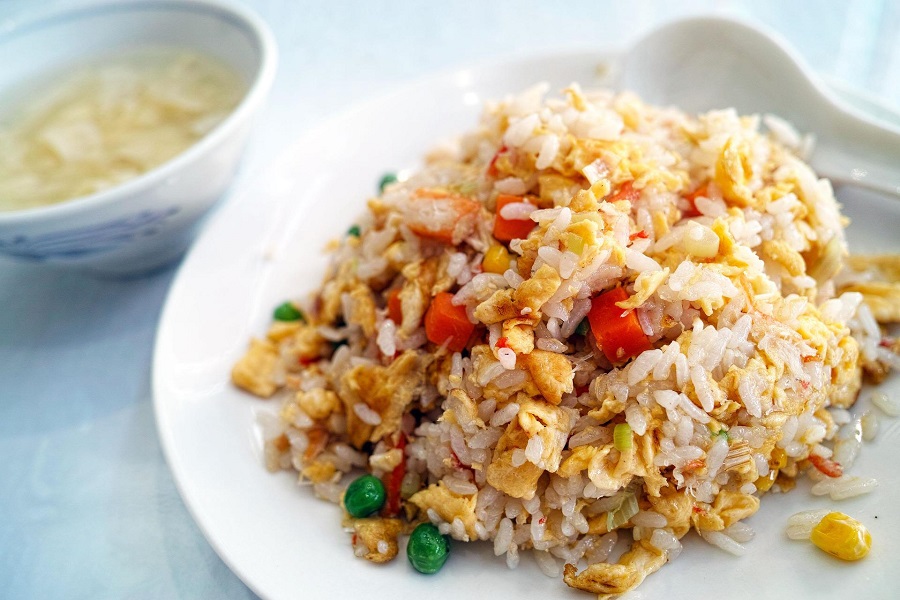 Why Use Leftover Rice
There is a simple answer for why the best way to make Instant Pot chicken fried rice recipes is with leftover rice. Leftover rice fries better; it's that simple. However, the Instant Pot uses slightly different methods to get to similar results.
That is why you can easily get away without using leftover rice. But there is a texture issue that comes with using freshly cooked rice. In fact, it may clump up a bit more as it cooks. Ultimately, the two options are up to you, but these recipes will all turn out amazingly well.
Healthy Chicken Fried Rice | Whole Lotta Yum
Restaurant Style Fried Rice | Living Smart and Healthy
Meal Prep Chicken Fried Rice | The Girl on Bloor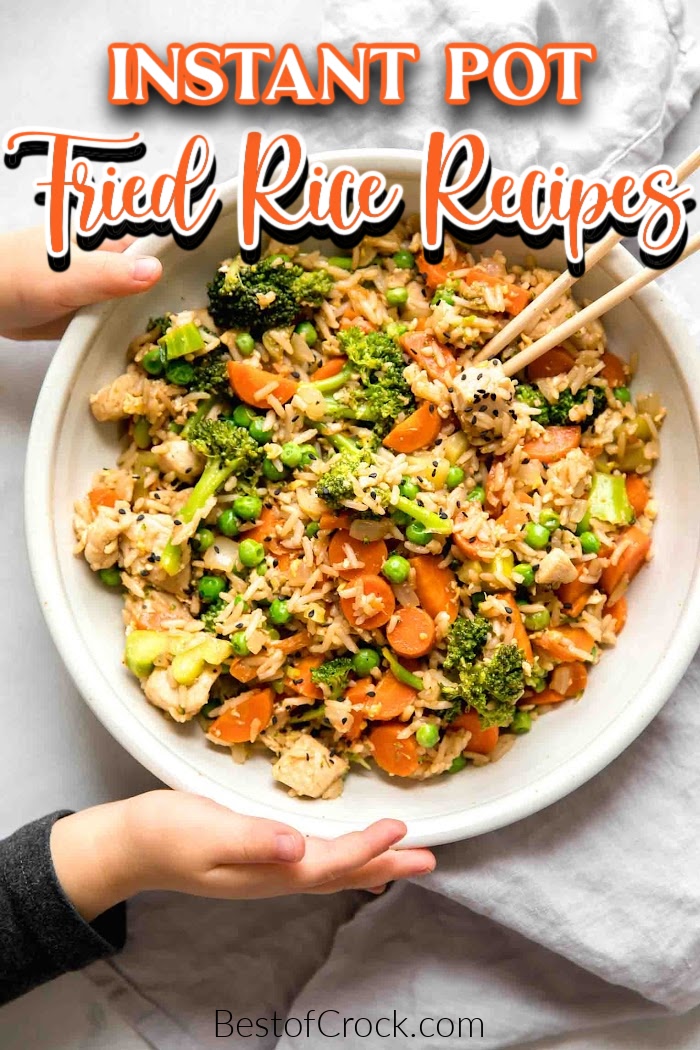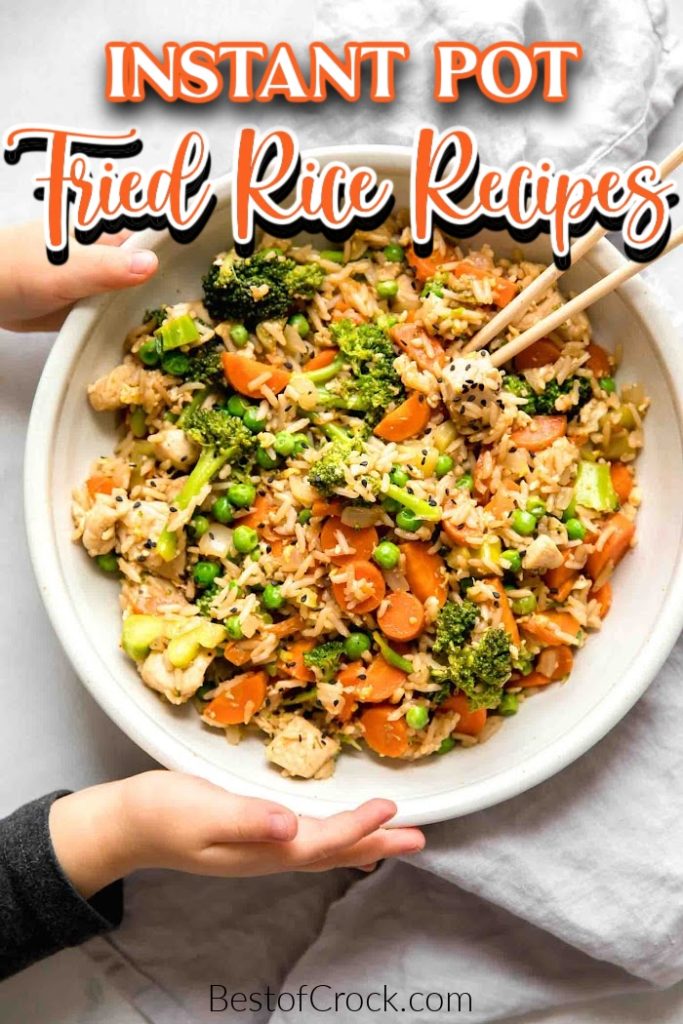 More Instant Pot Recipes
Instant Pot Chicken and Gravy Recipes | Chicken and gravy is easier and far less messy to make in an Instant Pot.
Beanless Instant Pot Ketogenic Chili Recipe | Chili is kinda like the American version of fried rice in that you can easily use leftovers.
Low Carb Instant Pot Pork Chops Recipe | Pork chops will come out perfectly cooked and still juicy with the help of an Instant Pot.
Instant Pot Goulash Recipe with Beef | Goulash is a pasta dish that is packed with flavor and won't take much to make.
Chicken Pot Pie Casserole | Turn that delicious chicken pot pie into a casserole so you can enjoy it more often.