Chicken and Gravy Crockpot Recipes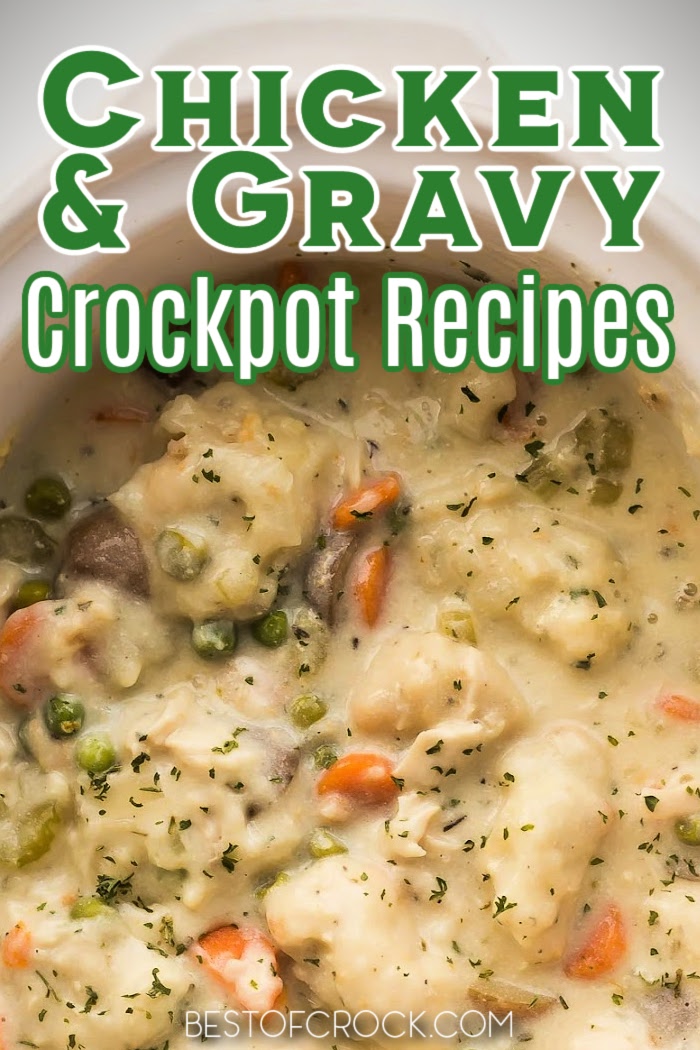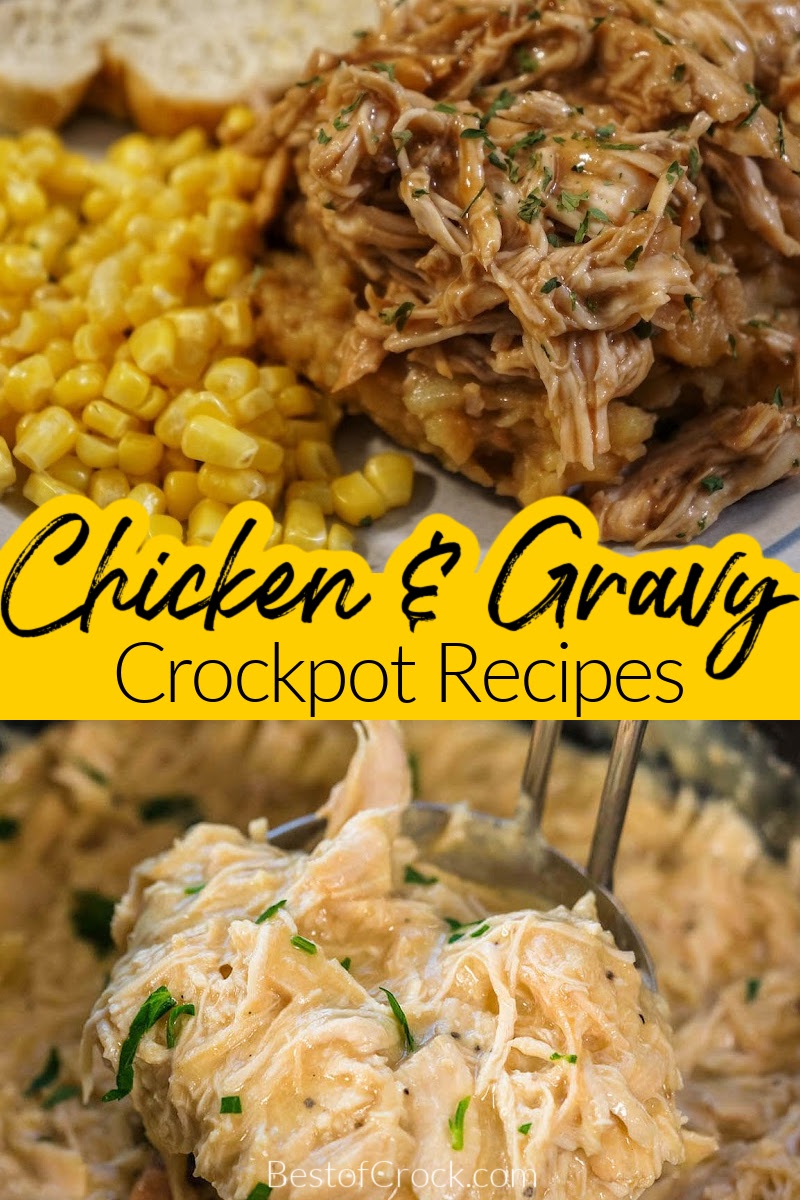 There are so many different ways to cook chicken, but the crockpot might just be the best option. Slow and low cooking allows the chicken to really absorb the flavors you intend. The best example of this is in chicken and gravy crockpot recipes.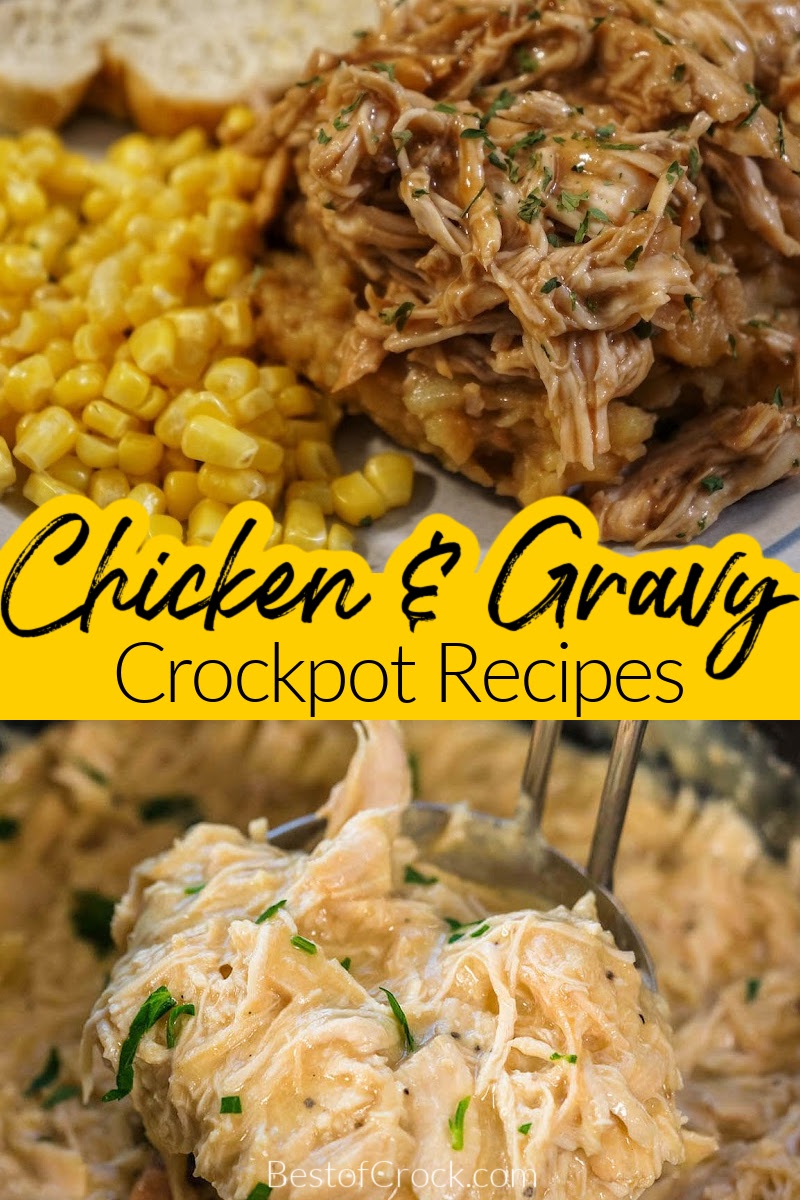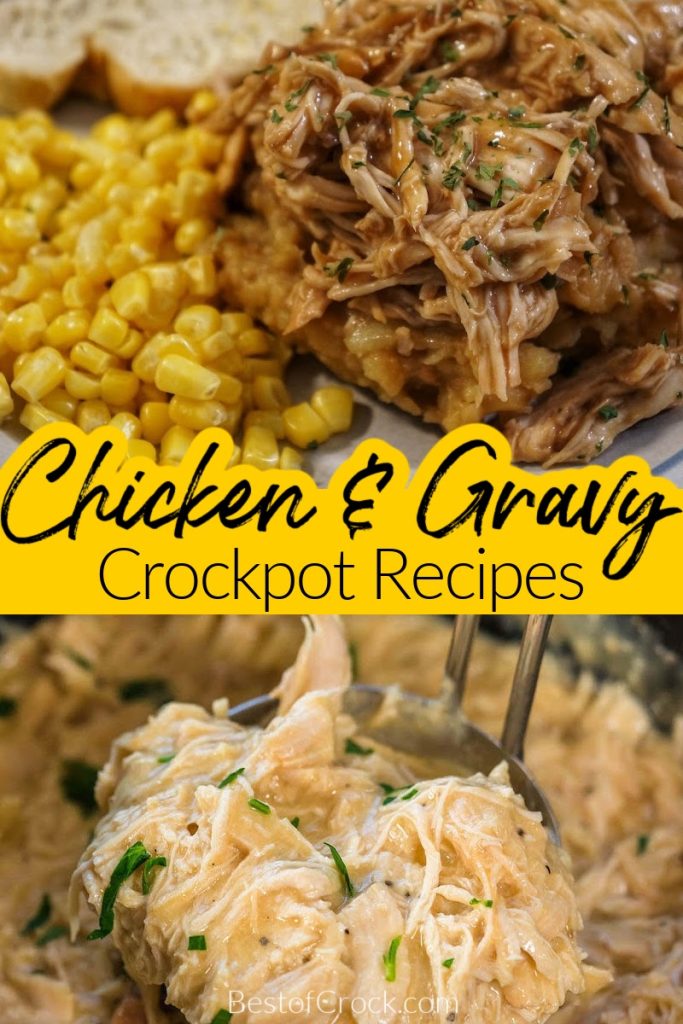 The best chicken and gravy crockpot recipes are filled with flavor and could serve as an entire meal in one dish. Chicken is a protein that takes on flavors pretty well. Have you ever eaten boiled chicken with no flavorings, just the chicken and the water?
The taste is rather bland and not recommended. But you had eaten BBQ chicken before or chicken parmesan and enjoyed the flavor. That's because chicken takes on the flavor of the ingredients you cook it with really well.
You can make sweet chicken, savory chicken, cheesy chicken, or saucy chicken, which are excellent. In fact, saucy chicken might be the very best. There is nothing like chicken that is dripping with flavor. You can get those results with ease by making chicken and gravy crockpot recipes.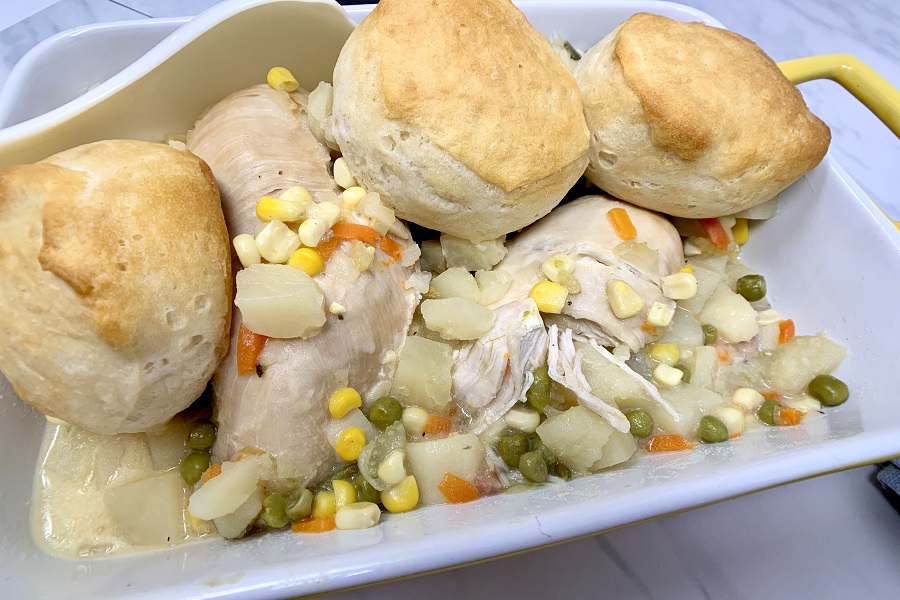 Most gravies are made with a chicken or beef base. That means you're enhancing the flavor of the chicken when you use chicken-based gravies. But you're also adding by mixing in seasonings with the gravy.
The crockpot will cook it low and slow, which will allow that gravy to liquify further, mixing the seasonings and soaking it into the chicken. The end result is a moist, flavorful piece of chicken that anyone can appreciate.
Easy Slow Cooker Chicken and Rice
Packet Chicken and Gravy | Dinner Then Dessert
Chicken and Dumplings | The Recipe Rebel
Shredded Chicken and Gravy | Bowl Me Over
Chicken Gravy and Rice | Carol Bake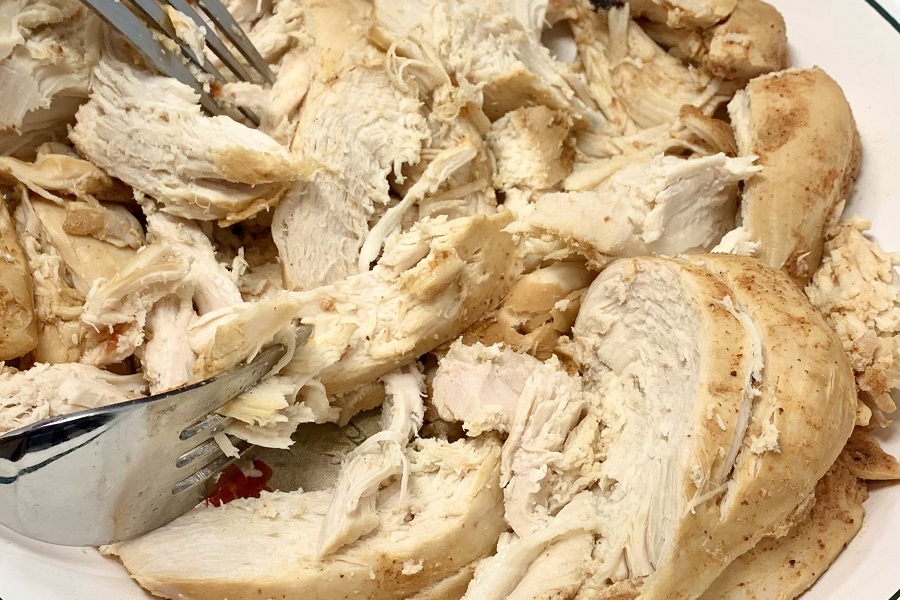 Chicken and Gravy Crockpot Recipes
There are plenty of ways to make chicken and gravy. However, the crockpot is the clear winner as the best method to make chicken and gravy recipes. The crockpot will cook the chicken and the gravy together in a low and slow fashion.
That will allow the flavors to meld together more smoothly. But the most significant benefit is that you don't need to watch it the entire time. We need to be around when we cook with an oven because we don't want anything to happen.
But a crockpot allows you to dump the ingredients in, turn it on, and then go about your day. These recipes genuinely are dump-and-go recipes.
Chicken and Gravy Over Mashed Potatoes | Crockpots and Flip Flops
Gluten-Free Chicken and Gravy | 24 Bite
Smothered Chicken | Sweet Little Bluebird
Cream of Mushroom Chicken | Persnickety Plates
French Onion Chicken | Easy Dinner Ideas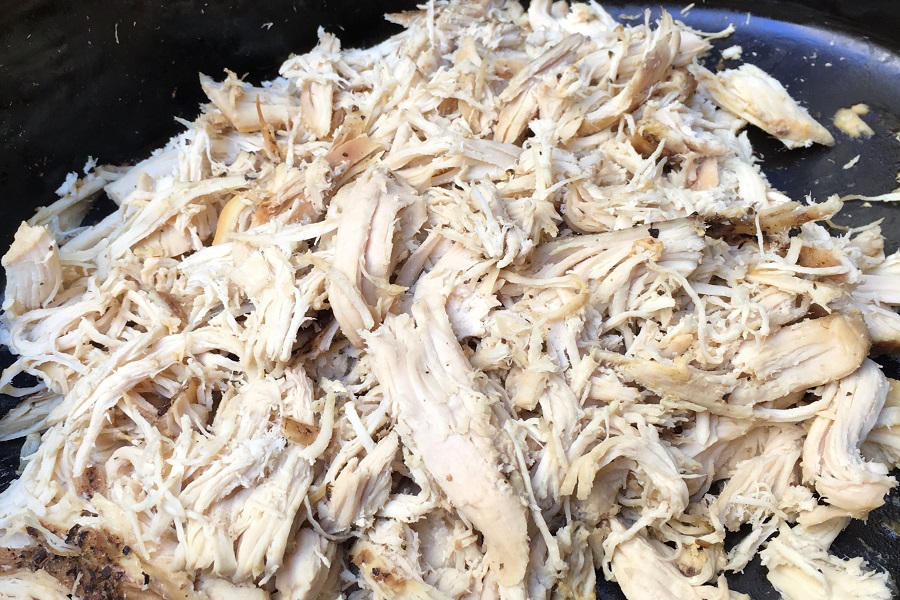 Chicken and Gravy Sides
What do you serve with chicken and gravy? The answer is pretty simple; think Thanksgiving dinner. What would you serve with turkey and gravy? You would most often serve mashed potatoes, greens, mauve some corn.
The idea is the same here; what goes well with turkey and gravy also goes well with chicken and gravy. You can even serve a side of cornbread if you want for a sort of pseudo-Thanksgiving dinner. The idea is to make a weeknight meal that is as filling and delicious as Thanksgiving dinner, but that takes far less time and effort.
Chicken Tenders with Gravy | Recipes that Crock
Chicken and Bacon Gravy | The Magical Slow Cooker
Slow Cooker Chicken and Gravy for a Crowd | Mantitlement
Chicken and Gravy No Packets No Cans | Carlsbad Cravings
3 Ingredient Chicken and Gravy | Bake it with Love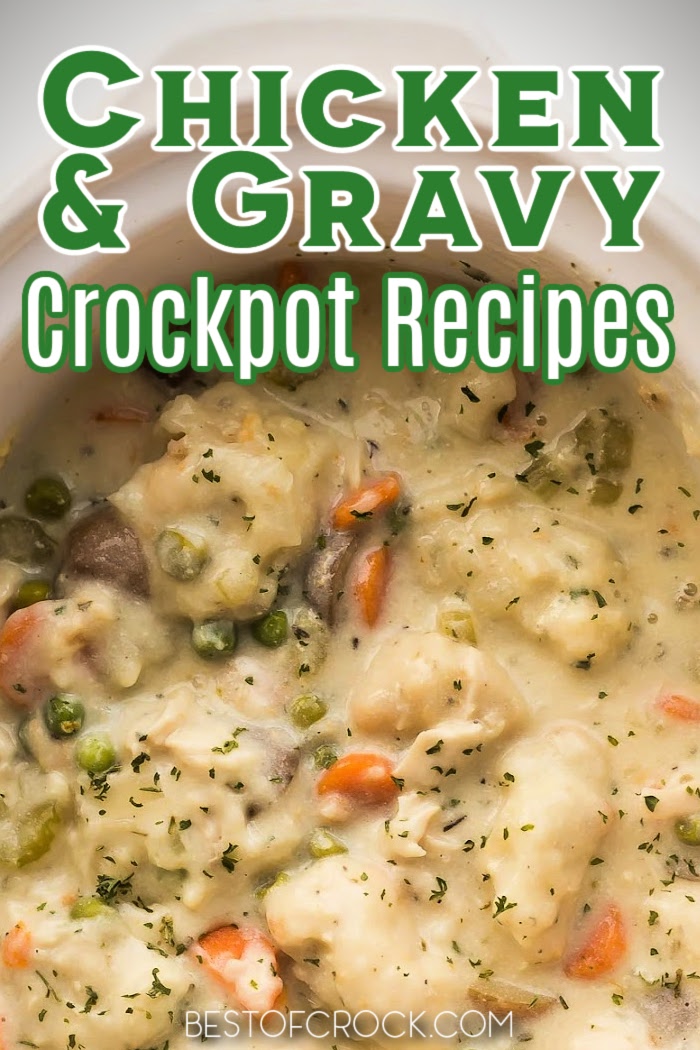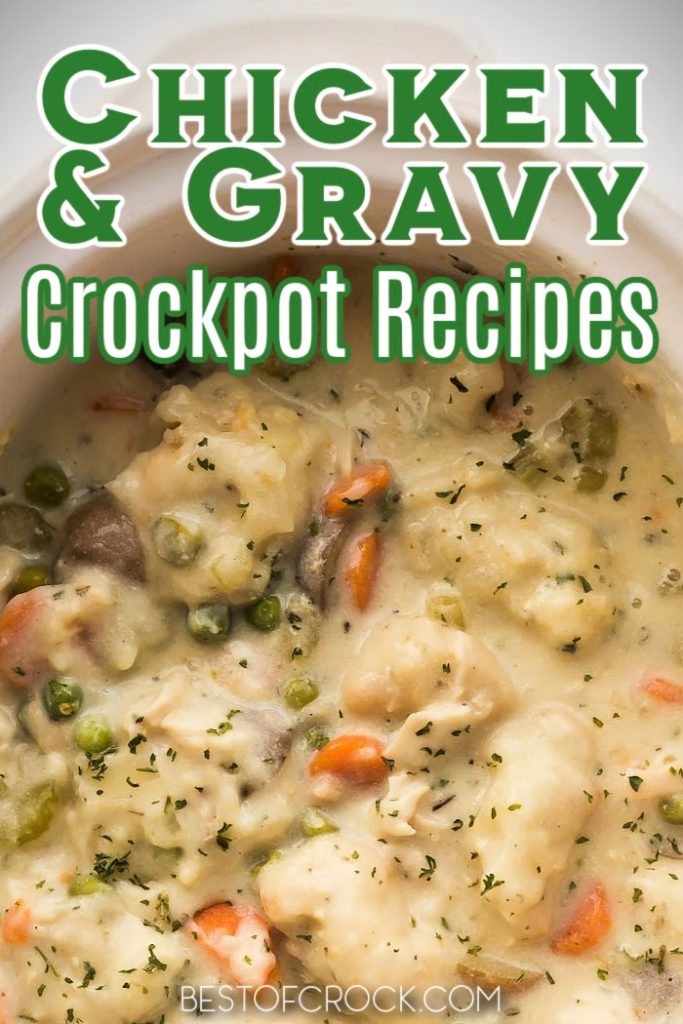 More Crockpot Recipes
Crockpot Turkey Chili Without Beans | Chili is a recipe that benefits greatly from the low and slow cooking style of a crockpot.
How to Make Crockpot BBQ Ribs | Ribs should be tender, juicy, and slide right off the bone. You can get those results more often with a crockpot.
Slow Cooker Salsa Chicken for Tacos | Taco fillings don't have to be basic, seasoned meat. You can put juicy, salsa chicken in your tacos this Tuesday instead.
Beef Barbacoa Crock Pot Recipe | Beef barbacoa is like Mexican BBQ. The flavor is intense and in all of the best ways possible.
Healthy Slow Cooker Beef Stew | Beef stew is a dish that used to be boring and avoided but not anymore; not with this recipe.