Easy Crock Pot Beef Stroganoff Recipes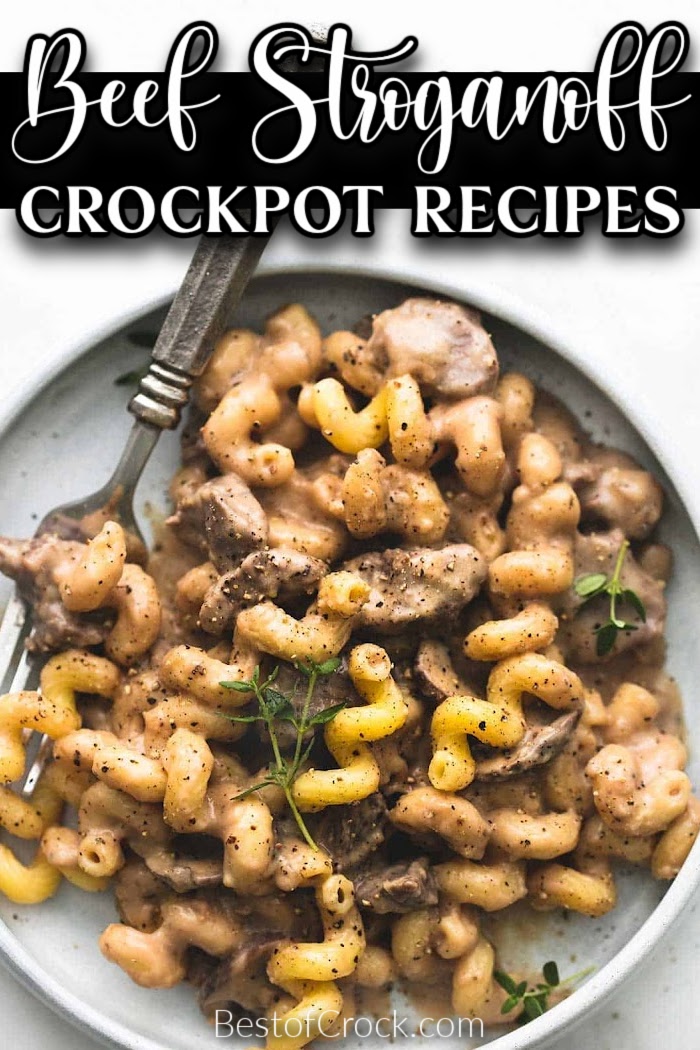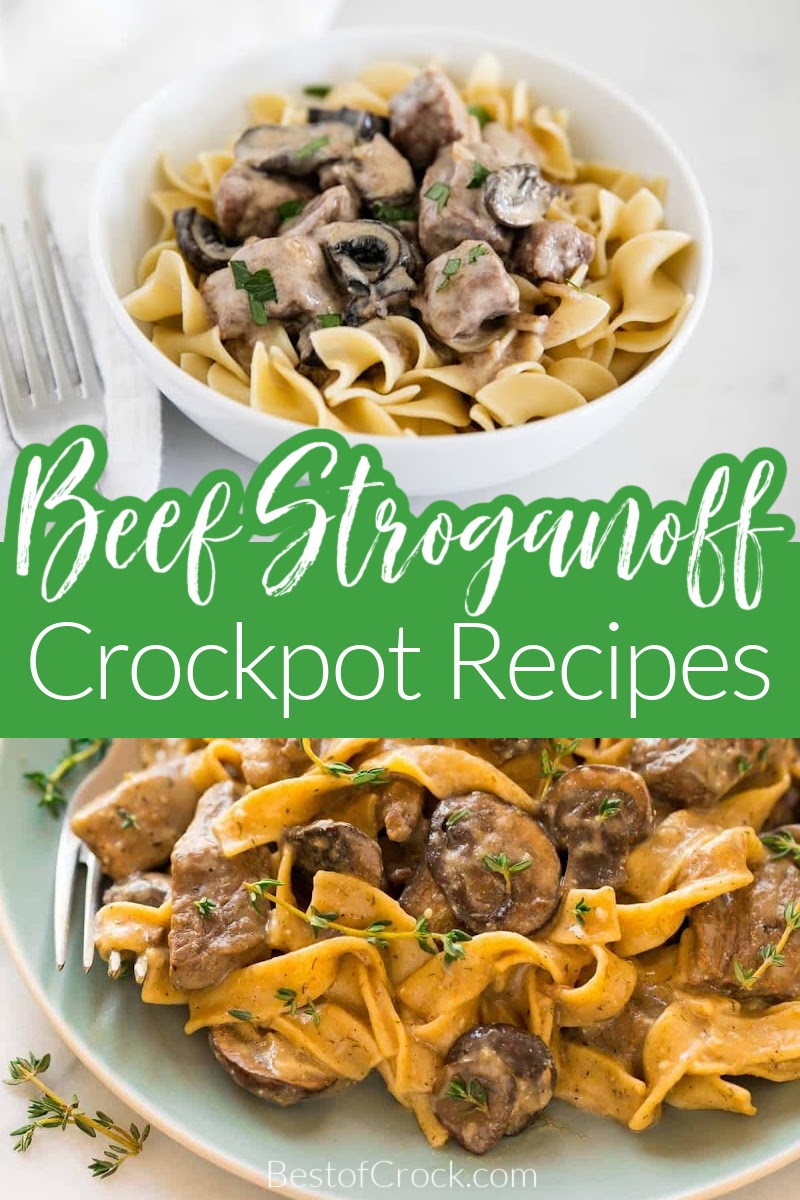 Crock pots are designed to make life easier. There are so many recipes that allow you to just toss ingredients into a crock pot and turn it on. You can go about your day and come home to a dinner that is ready to go. In fact, you can even make recipes like easy crock pot beef stroganoff recipes.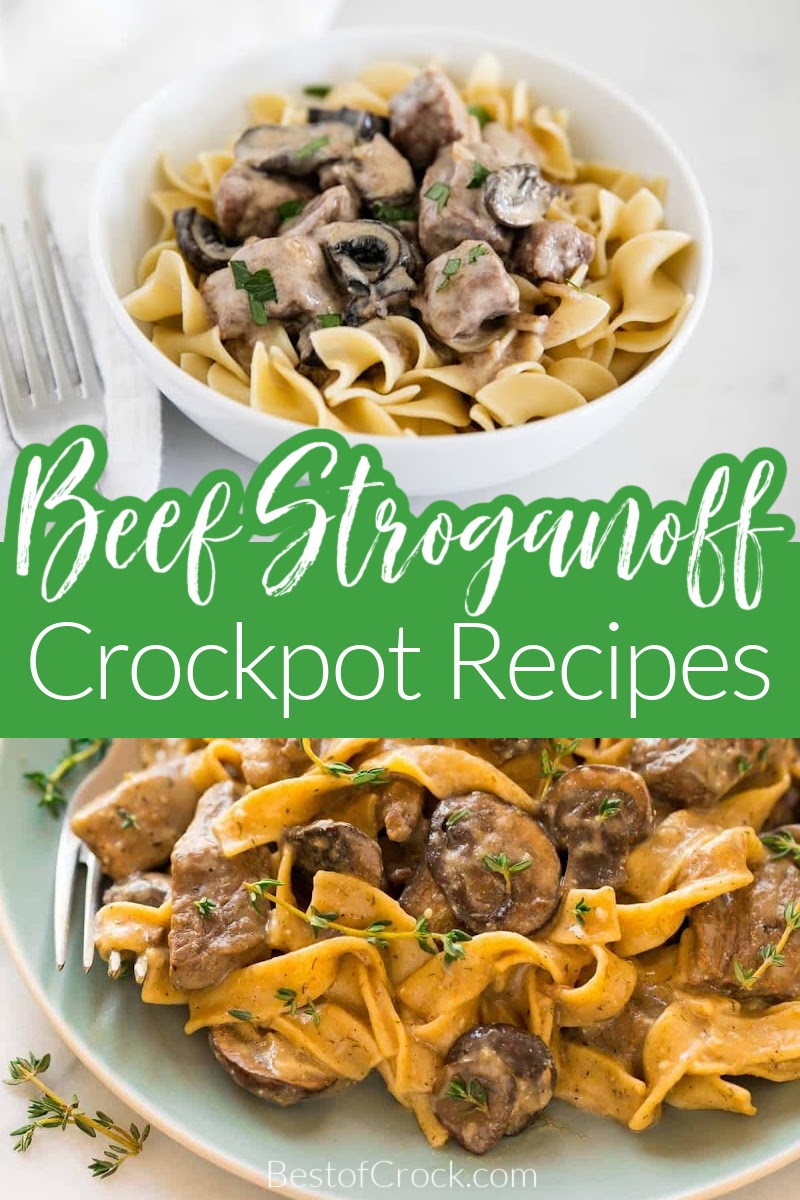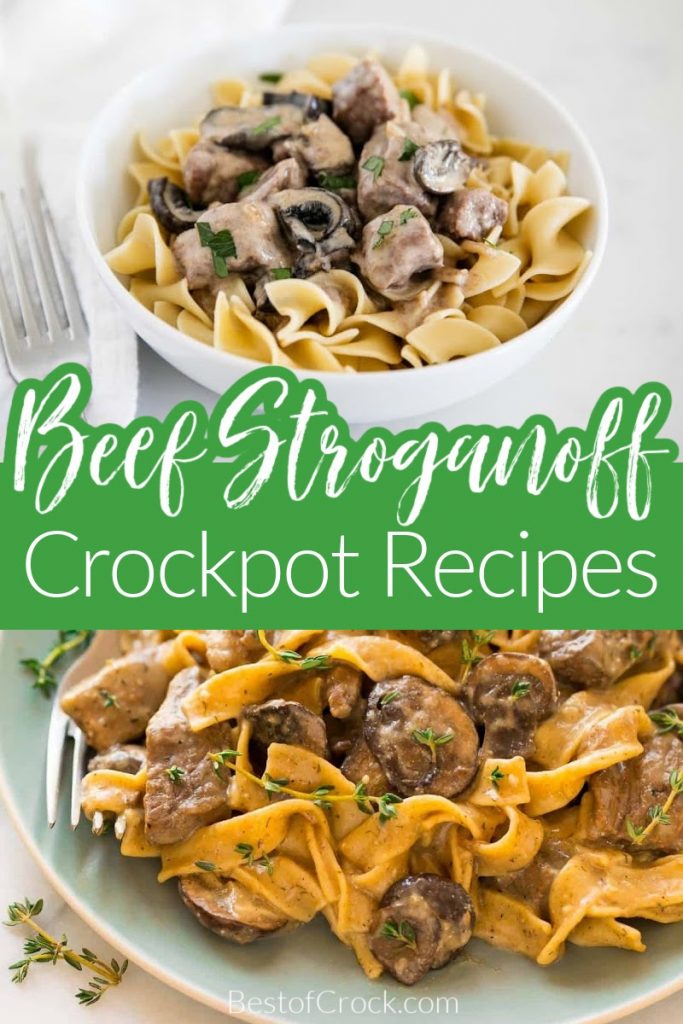 These recipes will produce an amazing dinner but there are a few different ways to go about it. Luckily, all the recipes are easy, and every dish will be delicious. Make delicious and easy crock pot beef stroganoff recipes for your next family dinner and everyone will be thankful.
Many of these recipes can be made with pantry ingredients you have on hand, too. There is nothing like a plate filled with comfort food. Beef stroganoff is definitely comfort food. This dish is filled with tender beef, a delicious onion and mushroom sauce, and the noodles.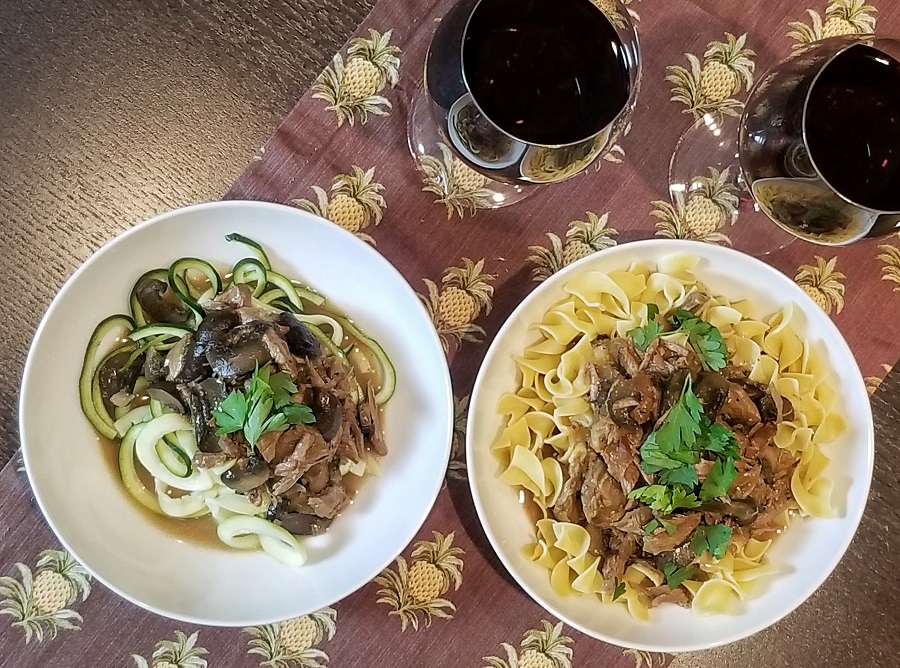 Together, these things make a dish that is easily a family favorite. Easy crock pot beef stroganoff recipes make this meal even better. The long cooking time allows the meat to get nice and tender and the sauce to integrate into every ingredient. Ultimately, the best stroganoff recipe is made in a crock pot and you do not even have to watch it cook.
Dairy Free Beef Stroganoff | Best of Crock
Slow Cooker Beef Stroganoff with French Onion Soup | Best of Crock
Low Carb Beef Stroganoff | Seeking Good Eats
Classic Beef Stroganoff | Dinner at the Zoo
Creamy Beef Stroganoff | Funny is Family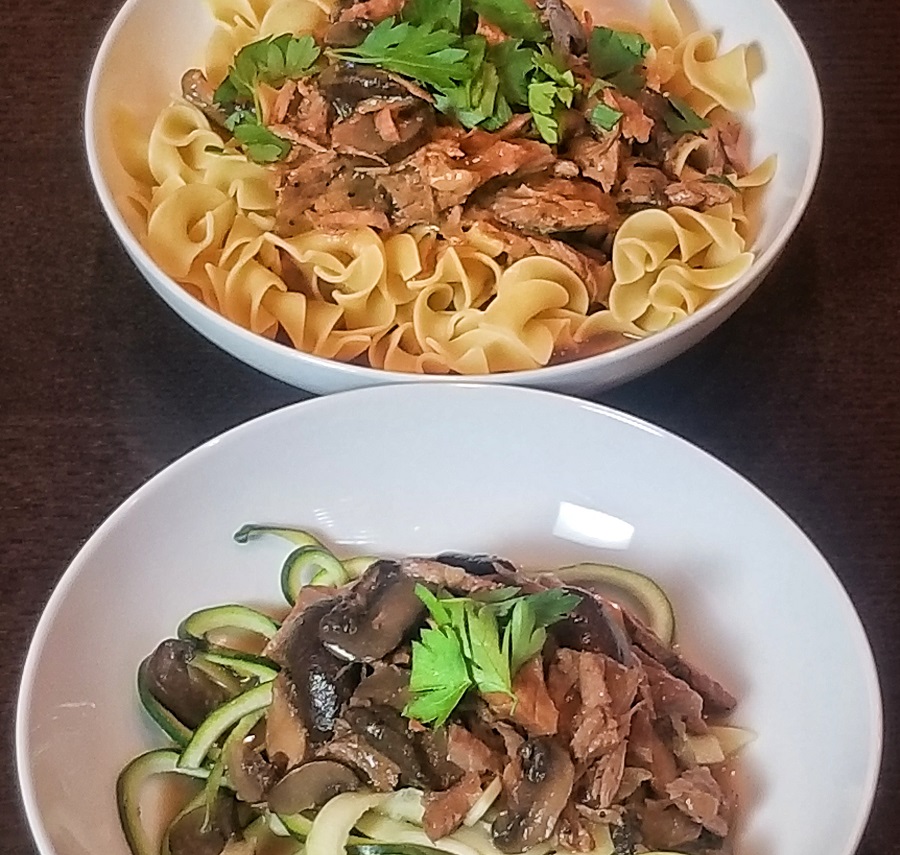 Classic But Better
There are many ways to make beef stroganoff. The classic way is to let the meat simmer for a while and then add pasta and the rest of the ingredients. But many of these crockpot recipes will produce the same classic style dish with even better flavor.
Spiral Pasta Beef Stroganoff | Creme de la Crumb
Slow Cooker Beef Stroganoff | Simply Happy Foodie
Cremini Mushroom Beef Stroganoff | I Heart Naptime
Meatball Ranch Stroganoff | Seduction in the Kitchen
No Canned Soup Beef Stroganoff | Well Plated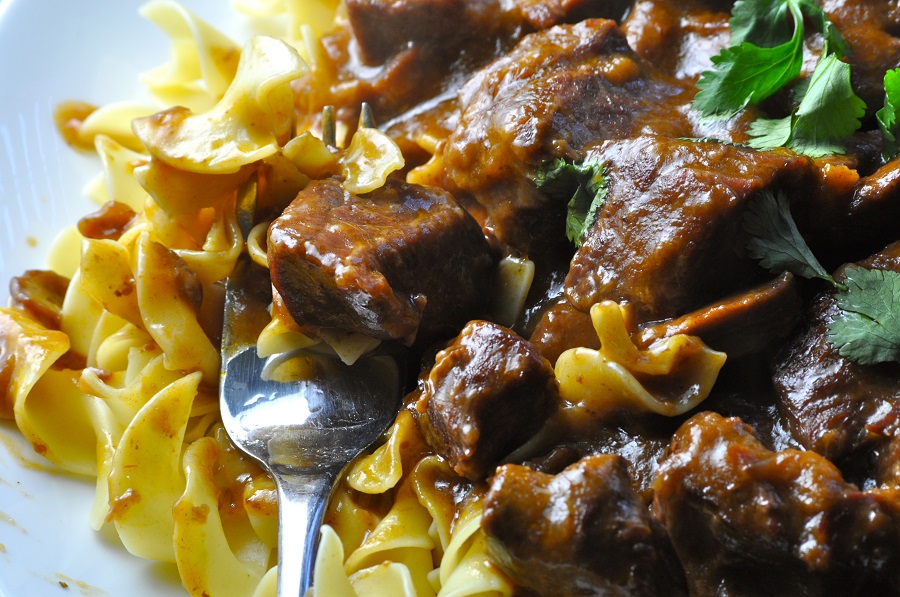 Crockpot Pasta
Classic stroganoff usually comes with egg noodles. However, you can use any type of noodles you want. You can have beef stroganoff with macaroni, twisted noodles, or even on spaghetti pasta if you'd like. The important aspect is the sauce and the beef. These recipes will provide you with both of those and more.
Simple Beef Stroganoff | Dinner Then Dessert
Beef Stroganoff with Sour Cream | Tammilee Tips
Tender Beef Stroganoff | Cooking with Mamma C
Dairy Free Beef Stroganoff | Sequins and Sushi
Paleo Beef Stroganoff | Real House Moms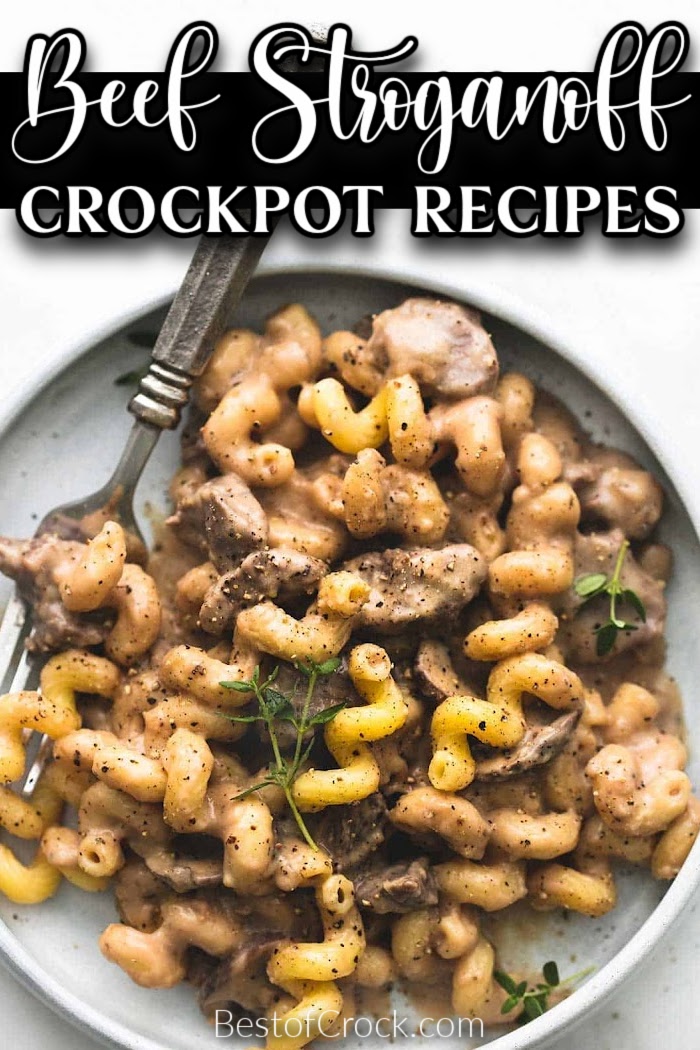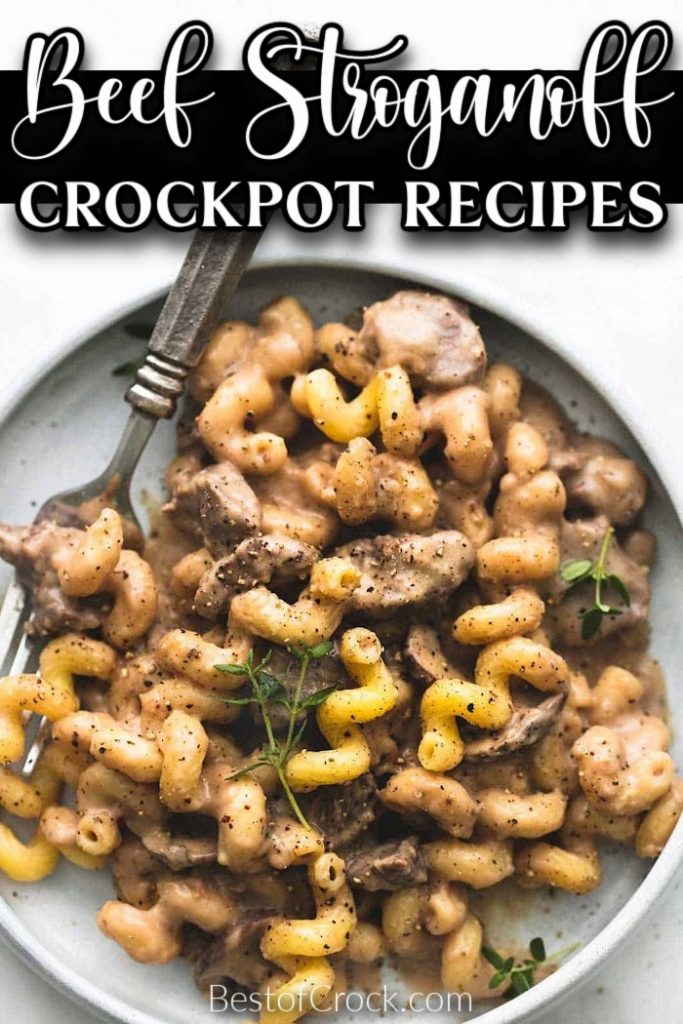 More Crock Pot Recipes
Low Carb Slow Cooker Stuffed Peppers | Stuffed peppers are both healthy and delicious. You can also add in that they look amazing on a plate as well.
Slow Cooker Chicken Bone Broth Recipe | Bone broth comes in handy in a lot of different recipes, basically, any savory recipe you have that calls for water can use bone broth instead.
Crockpot Christmas Latte | Slow Cooker Fall Latte Recipe | The holiday season is a little easier when you own a crockpot. You can make many classic holiday dishes, including beverages.
Crockpot Ground Chicken Chili Recipe | Chicken chili is a classic dish that you can really play around with as you cook. The slow cooker will allow all of the flavors to meld together perfectly.
Slow Cooker Shredded Beef Sandwiches | The crockpot won't cook your sandwich, but you can cook the meat you use for your sandwich in the crockpot for an elevated experience.