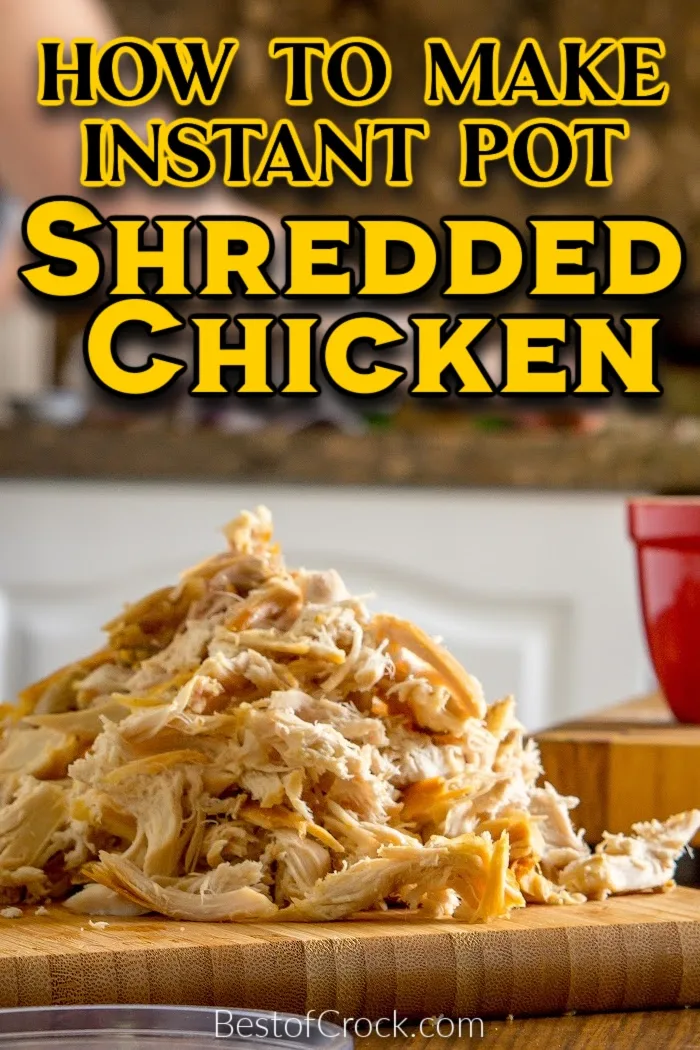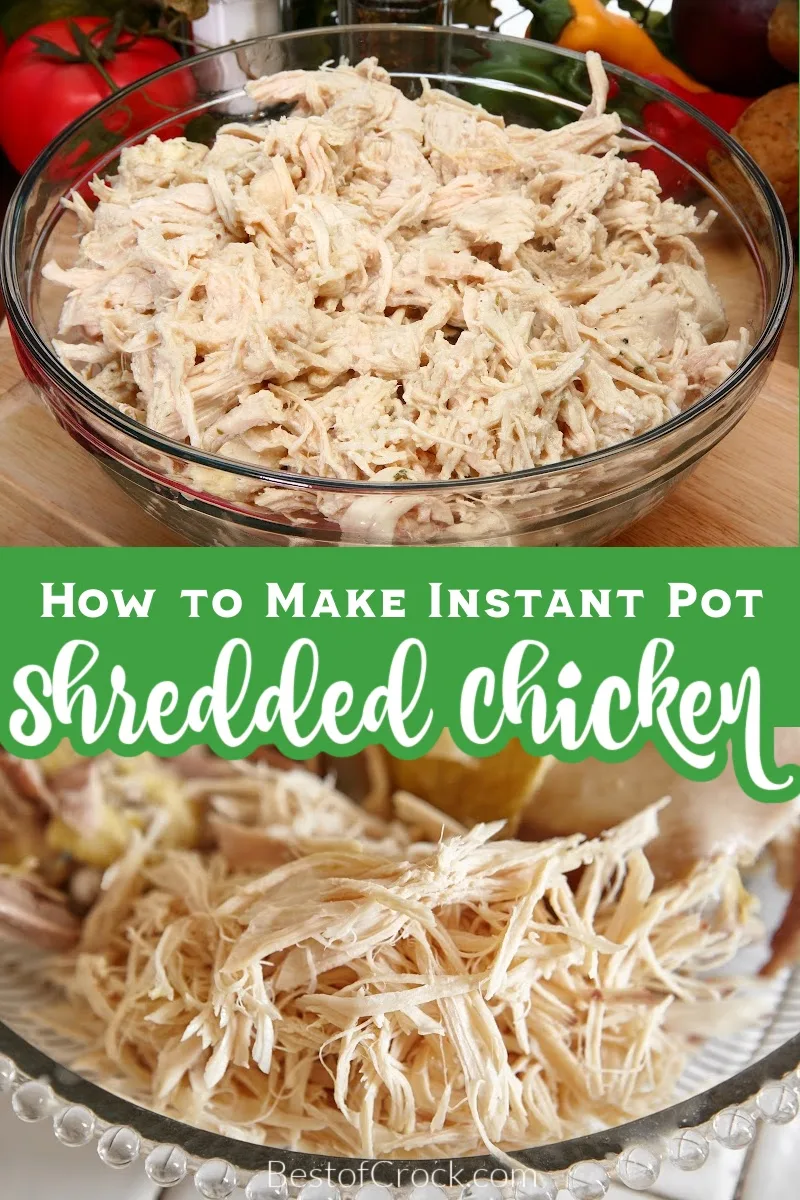 Shredded chicken can be turned into many different things. But the most significant benefit of shredded chicken is it's easy to make, especially with an Instant Pot. In fact, learning how to make Instant Pot shredded chicken will only take a few minutes.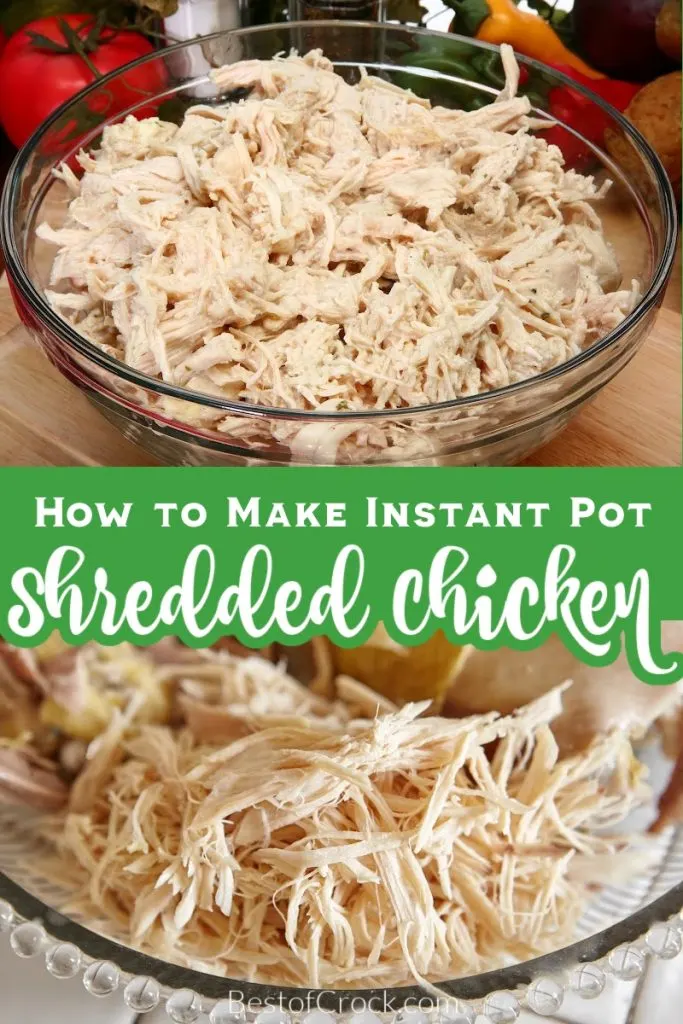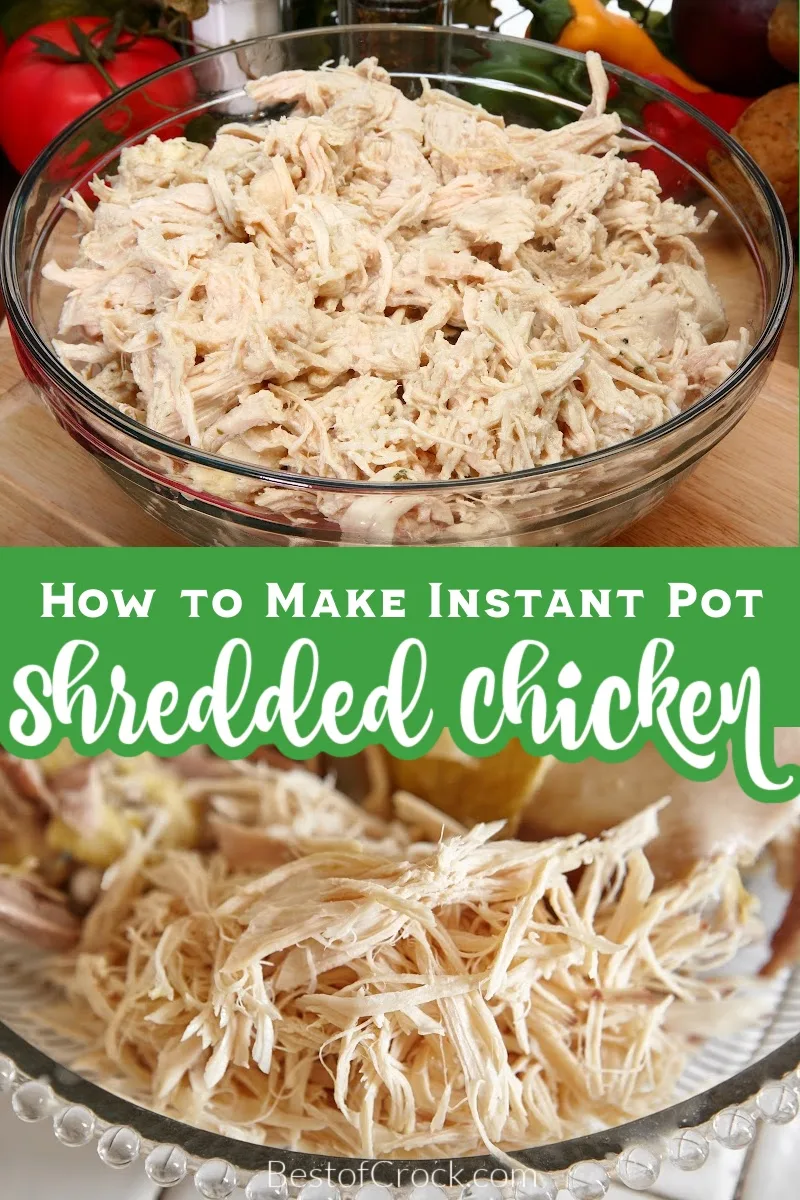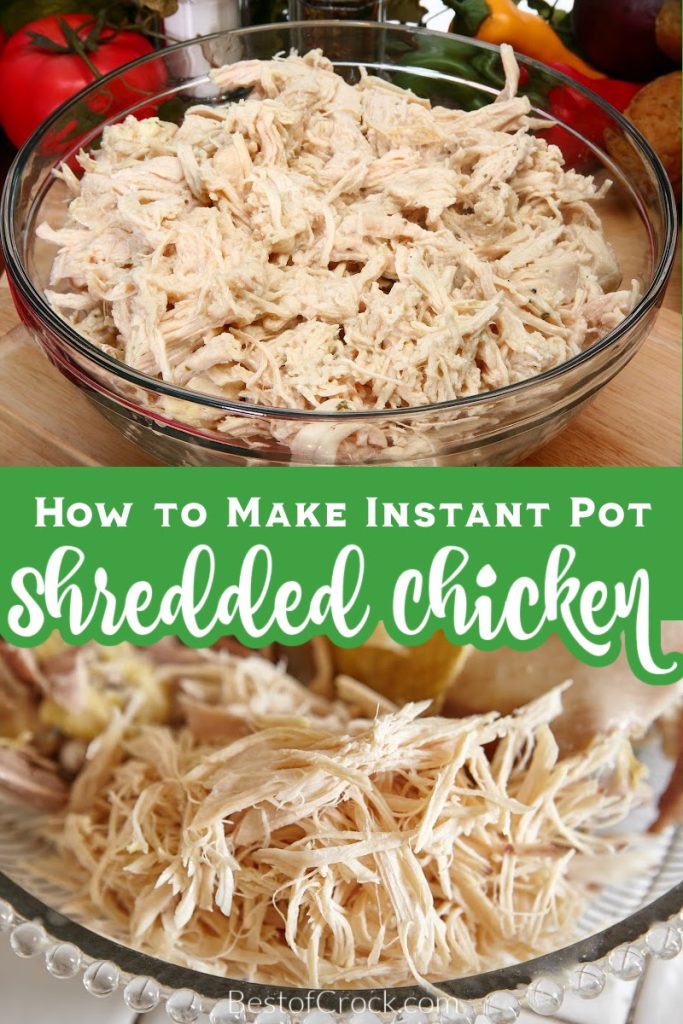 You can quickly learn how to make Instant Pot shredded chicken and then turn that shredded chicken into many different meals. We have all heard that this or that tastes like chicken. But the truth is that chicken takes on flavors very well.
There is a subtle taste to the chicken itself, but the seasonings and sauces we use are the real stars of the show. Shredded chicken is the same. You can learn how to make Instant Pot shredded chicken and then make it BBQ shredded chicken.
But you can also use the shredded chicken in soups, salads, sandwiches, and more. One could argue that shredded chicken is one of those recipes that we all should know because it is so diverse. Changing the shredded chicken doesn't take much effort, either.
You can easily season the chicken before it goes into the pot or add some sauces but the basics of shredded chicken are really all you need. The Instant Pot is a great way to make shredded chicken as well. You can do a lot of the cooking in that one Instant Pot, even shred the chicken in there.
But the biggest benefit of the Instant Pot is the cooking time. You can cook an entire chicken in an Instant Pot, which will be cooked thoroughly within minutes. Of course, shredded chicken doesn't require a whole chicken, just chicken breasts or thighs.
But it's good to know that you can rely on the Instant Pot to help cook chicken to the perfect temp.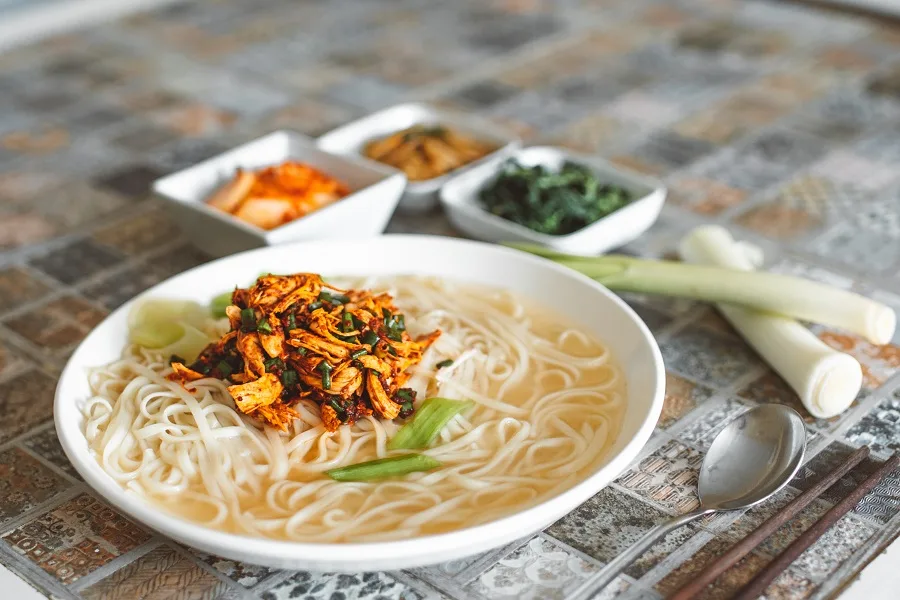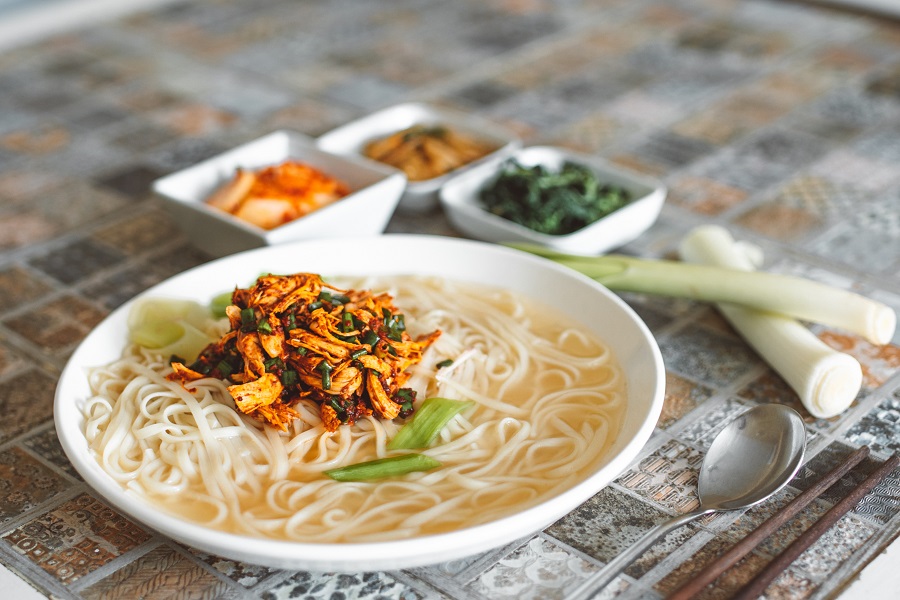 Meal Prepping
Shredded chicken is all of the above and more. Many people use basic shredded chicken as a meal prep recipe. Meal prep is when you cook a larger amount than you need and then separate it all into individual servings.
You can then pull from those servings throughout the week to heat up and make a quick meal. Shredded chicken is perfect for this because of the reasons above. You can add a sauce before you reheat or seasoning mixture and get something totally different.
Chicken is also considered part of a healthy diet, which means every serving is a healthy serving. There are many reasons you should learn how to make Instant Pot shredded chicken. Luckily, it's straightforward; even the ingredients are simple.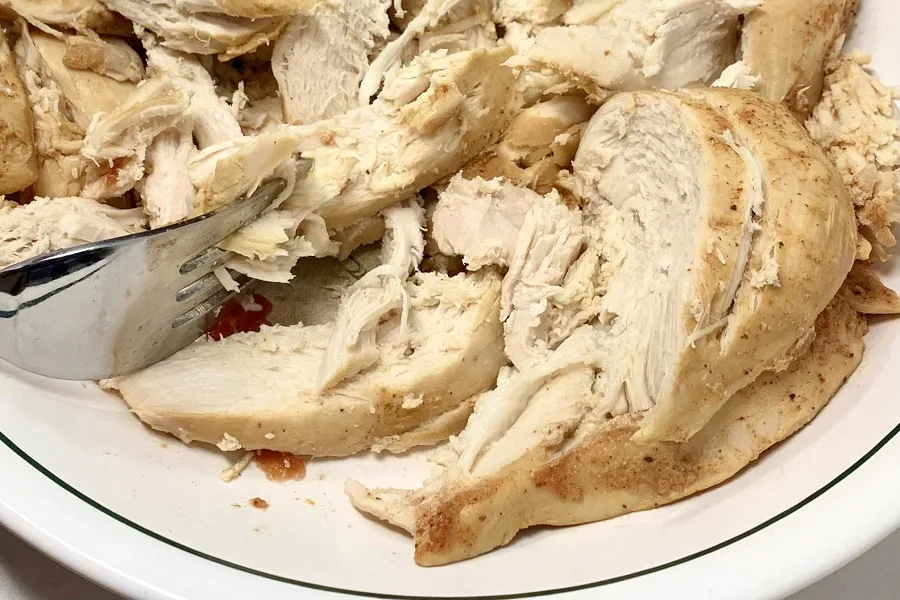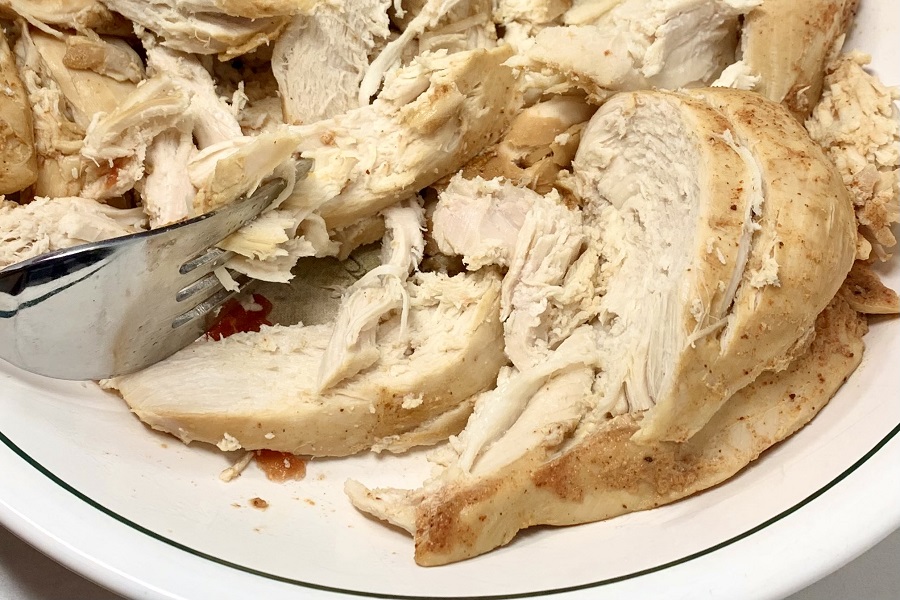 Instant Pot Shredded Chicken Ingredients
The first thing you need is the chicken. People gravitate towards boneless chicken breasts for shredded chicken recipes. Chicken breasts are often more affordable, so you get more bang for your buck. But chicken breasts are also one of the more bland-tasting cuts of meat.
Another great option is boneless chicken thighs. Chicken thighs have a more natural flavor, and there is a bit of fat as well. That fat will add juiciness as it renders and then more flavor to the dish. But the choice is yours as far as what makes sense for your goals.
Then you will need some chicken broth to help the Instant Pot cook the chicken. That's really all you need to make basic shredded chicken. But then some flavors will require seasoning and sauces.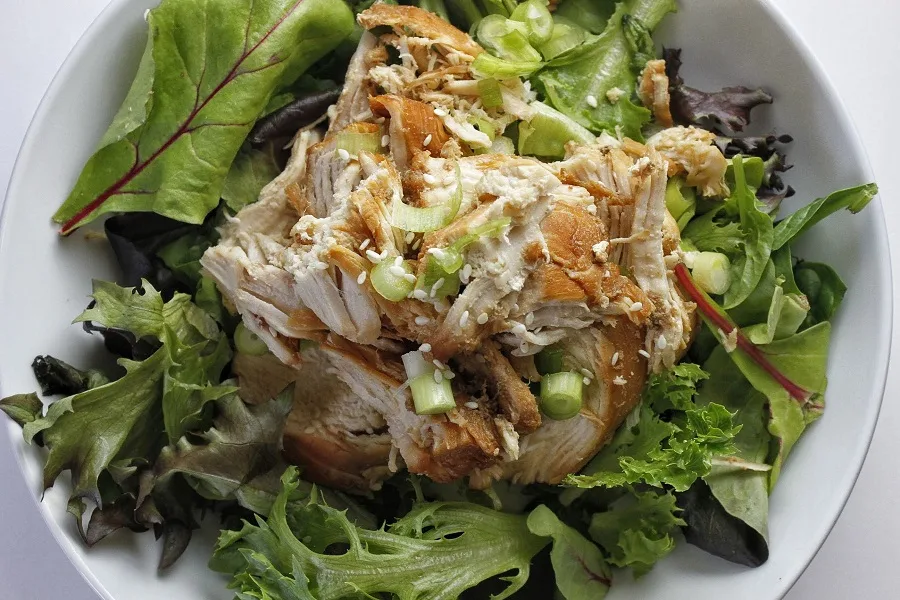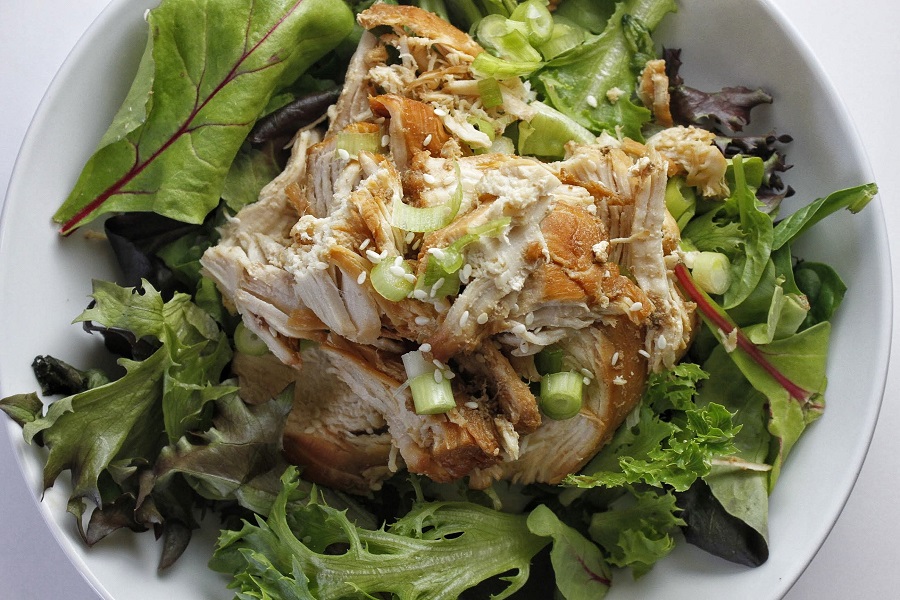 Shredded Chicken Seasoning
We are one step away from learning how to make Instant Pot shredded chicken. But first, we need to talk about seasoning and sauces. Seasoning chicken is not very difficult. You can use something simple like salt and pepper if you plan on using the chicken in different ways.
Adding anything more will mean the entire batch of shredded chicken will need to stick to that flavor. For example, BBQ shredded chicken will benefit significantly from paprika, garlic powder, onion powder, salt, and pepper.
But that means the entire batch of shredded chicken will become BBQ shredded chicken. The same can be said for cooking the chicken with sauces and for obvious reasons. Pour a jar of salsa in with the chicken thighs, and the entire batch of shredded chicken will become salsa shredded chicken.
Of course, you could also add the salsa to a single serving of shredded chicken and then BBQ sauce to another serving, and so on.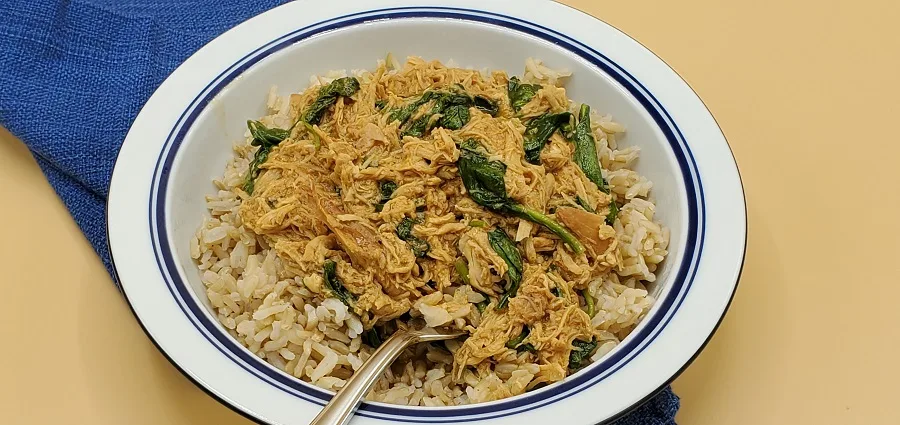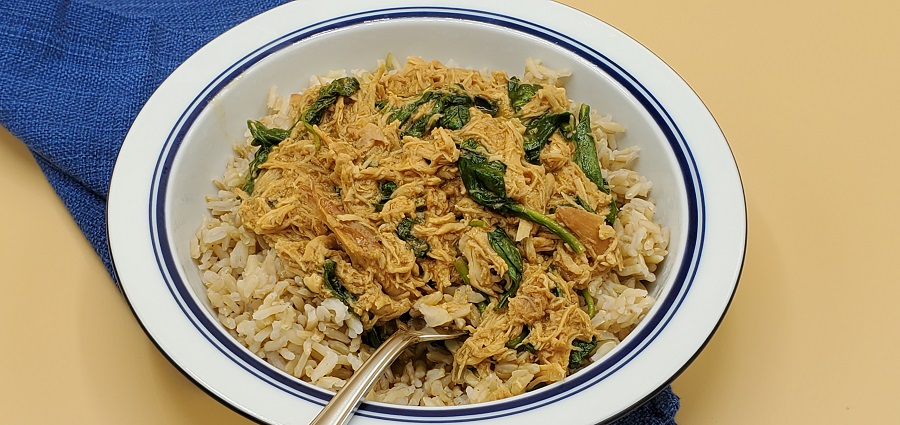 How to Make Instant Pot Shredded Chicken
The first thing you should know is that this how-to is for roughly 3 pounds of chicken breasts or thighs. Changing the amount of chicken will mean changing the cooking time. However, you should be able to adjust if needed with ease.
This recipe is so easy that anyone can do it or adjust it as needed. Start by placing the chicken in the Instant Pot in an even layer. Cover the chicken in chicken broth or water; one cup will be enough for 3 lbs of chicken.
You can also skip the broth if you plan on adding a sauce to the Instant Pot as well. Then add your seasonings and close the Instant Pot. Ensure the pressure seal is closed, and then pressure cook on high for 10 minutes.
Let the pressure release naturally for 5 minutes, and then it is time to shred. You can use two forks to shred the chicken in the Instant Pot itself. That's it; you've made Instant Pot shredded chicken.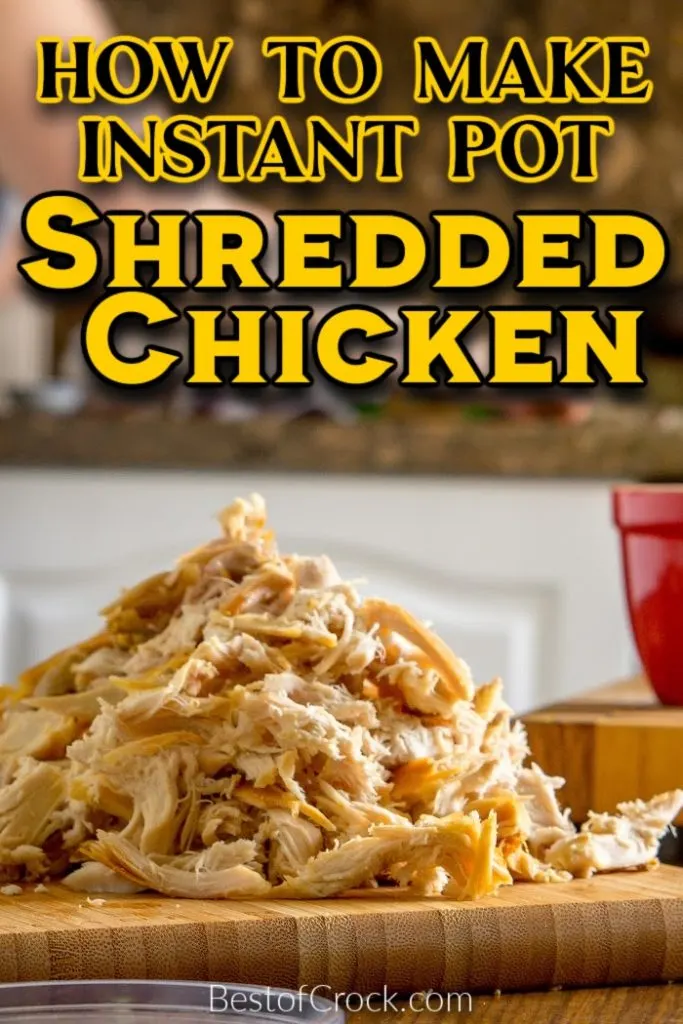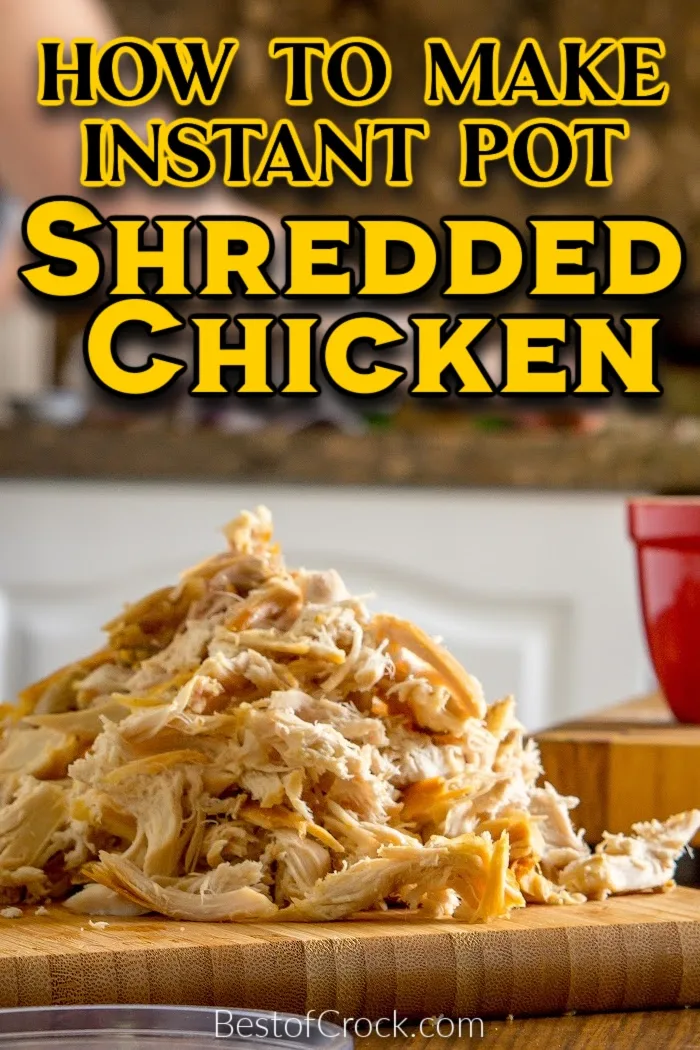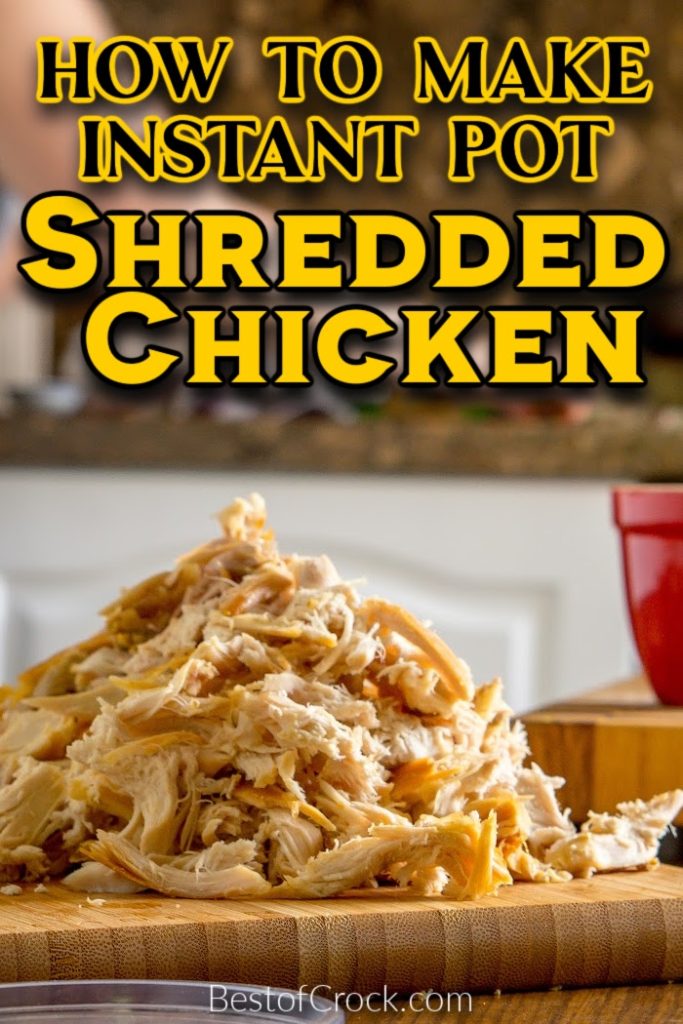 More Instant Pot Recipes
How to Make Instant Pot Rice | Instant Pots are also great at making rice! You can serve up your shredded chicken on a bed of rice in under half an hour.
Healthy Instant Pot Vegetable Beef Soup | Freshly made soup tastes far better than anything you will get from a can of soup.
Low Carb Instant Pot Pork Chops Recipe | Pork chops come out perfect every single time with this Instant Pot recipe.
Instant Pot Goulash Recipe with Beef | Goulash is a delicious pasta recipe that is filled with flavor and is easy to make.
Easy Instant Pot Brownie Desserts | You can even use your Instant Pot to make some delicious brownie desserts.