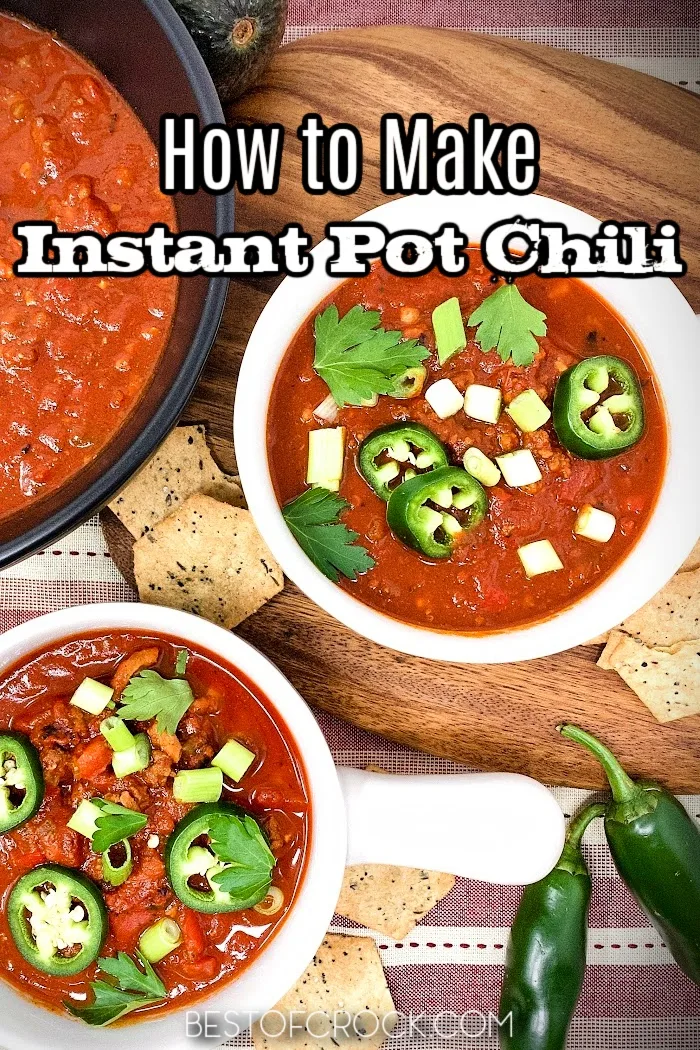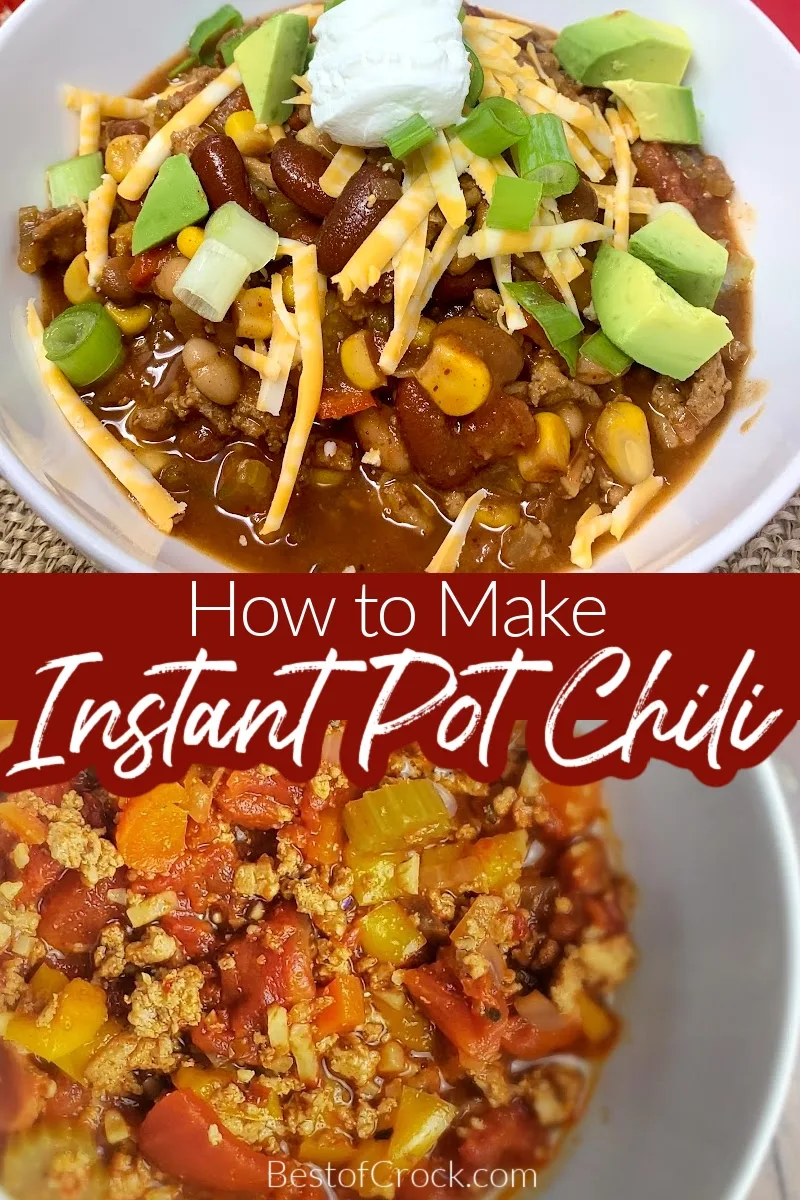 Instant Pots are great at doing many different things. You can make yogurt in an Instant Pot, but you can also make chili. Learning how to make Instant Pot chili the right way can elevate your meal. In fact, you may be winning some blue ribbons using your Instant Pot chili.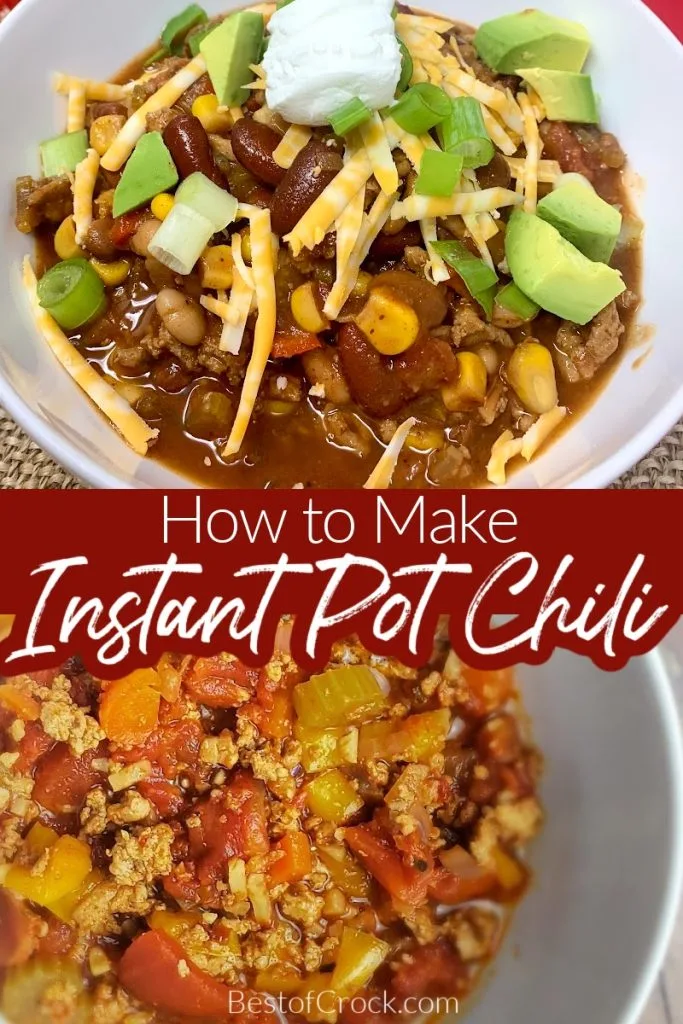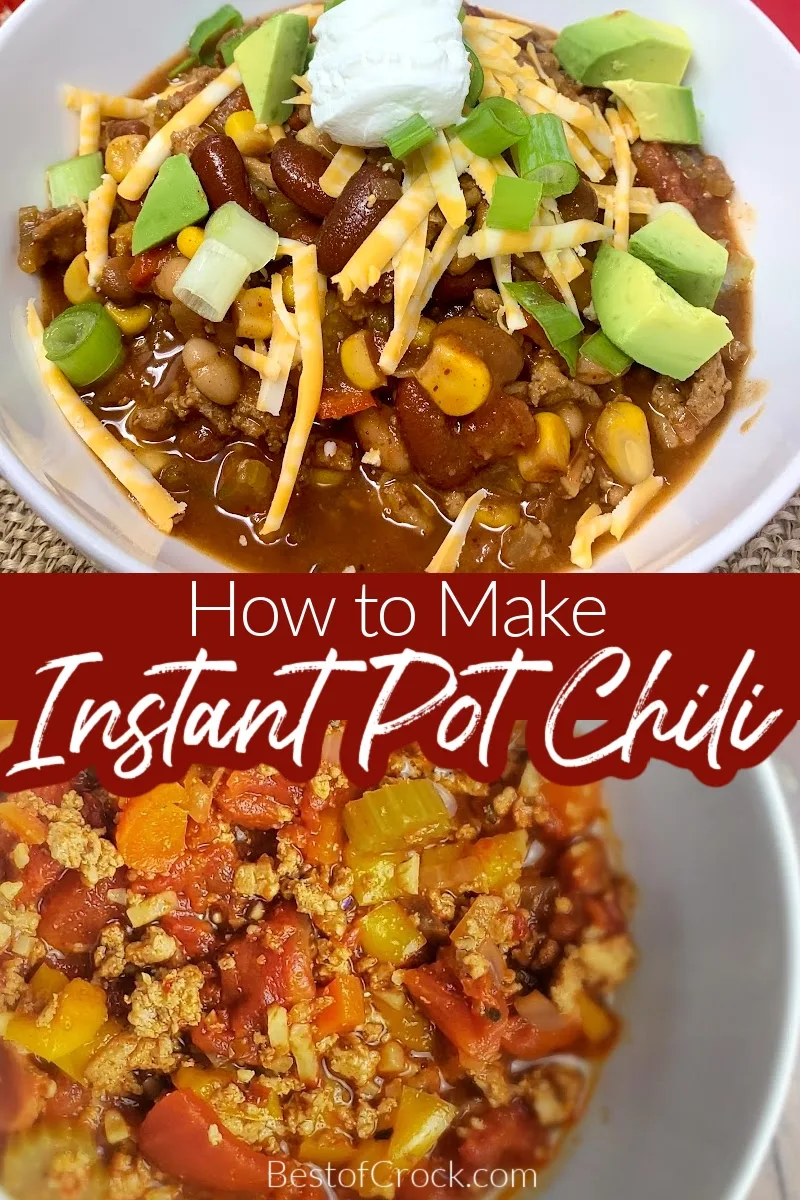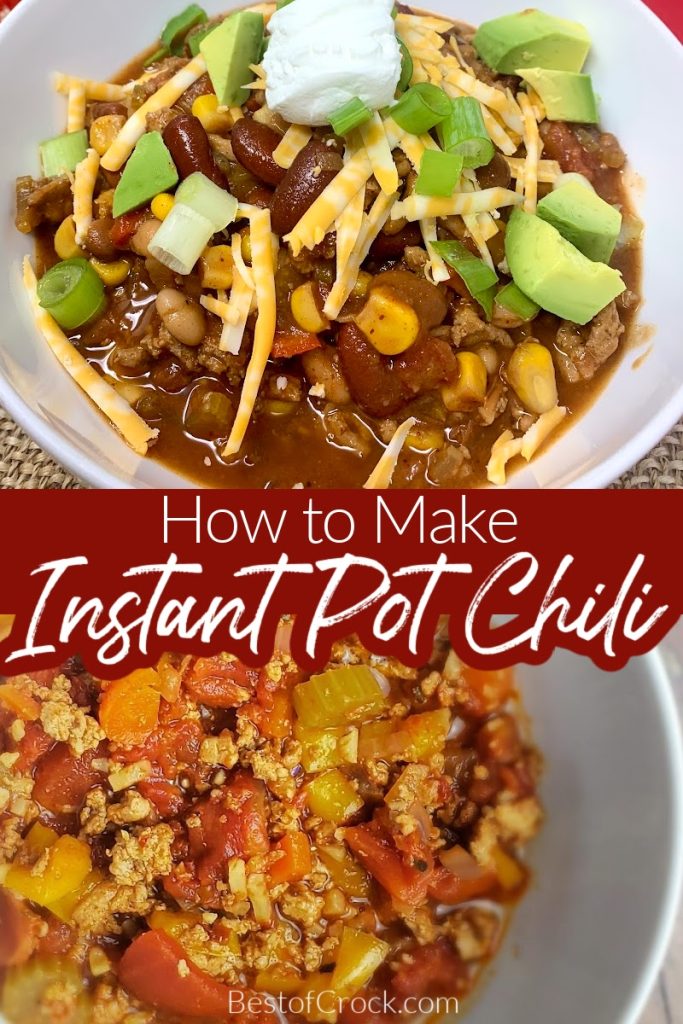 Knowing how to make Instant Pot chili can help make dinner recipes easier and allows you to meal prep chili like never before. Chili is one of those dishes that is very easy to make but harder to make. Most chili enthusiasts will say that you must simmer the ingredients for hours, maybe even days, to get the best results.
But time is not an ingredient that fixes all. You can easily have a pot of ingredients simmering for a week and still come out with something terrible. That's not to say that some recipes greatly benefit from simmering for hours.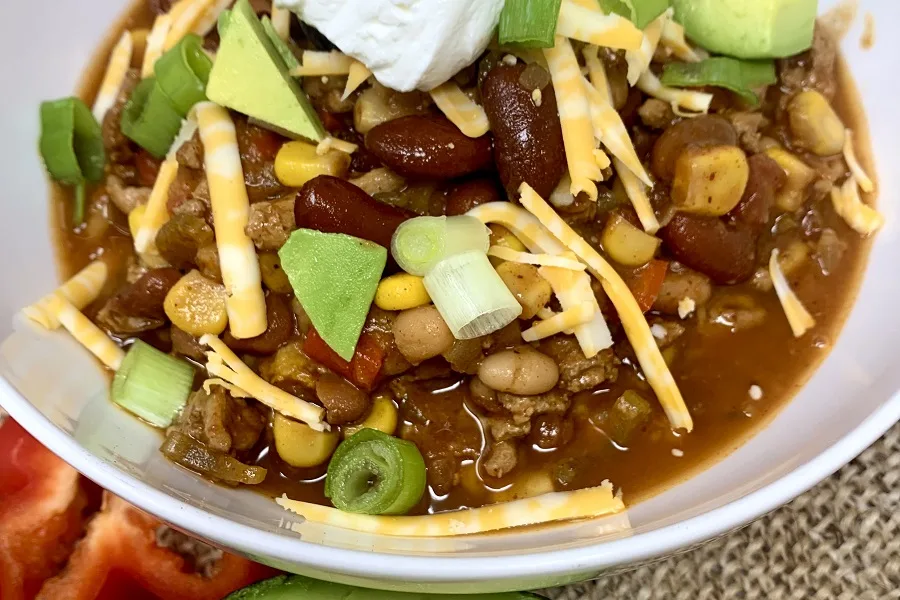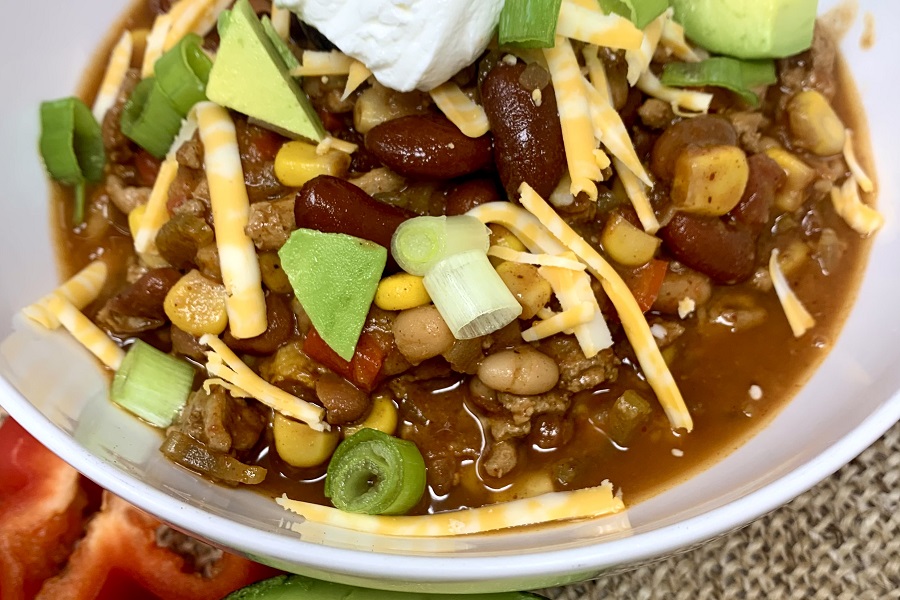 But chili is a recipe that can be great if it is cooked for an hour or two or cooked for a whole day. You can definitely shorten the cooking time by using an Instant Pot. Instant Pots use a combination of pressure, heat, and steam to cook the food you put inside.
This combination of cooking will speed up the process and yield similar results. In fact, you may even discover that the best way to make chili is by learning how to make Instant Pot chili. You still have the freedom to create the chili the way you want with the ingredients you like.
But the method will be the same no matter what you toss into your chili.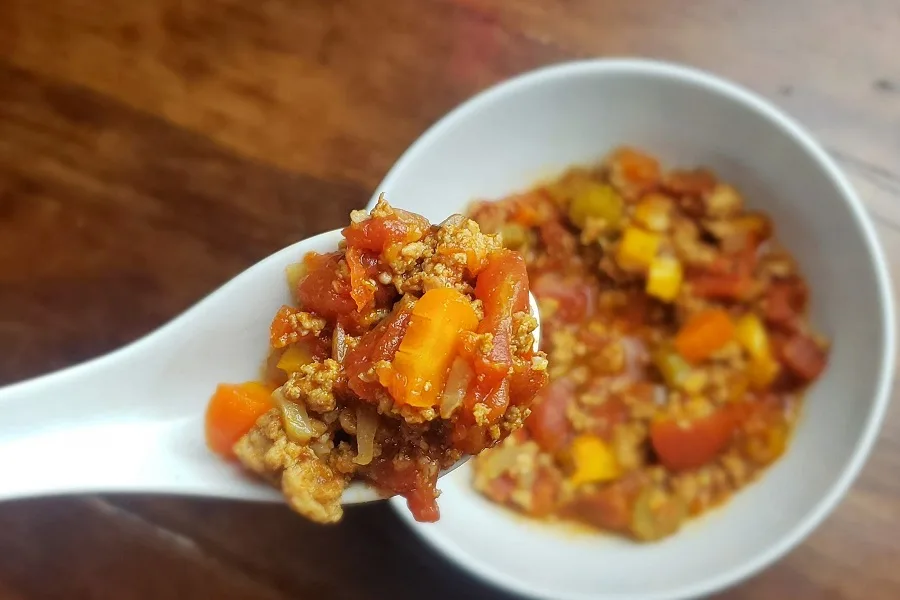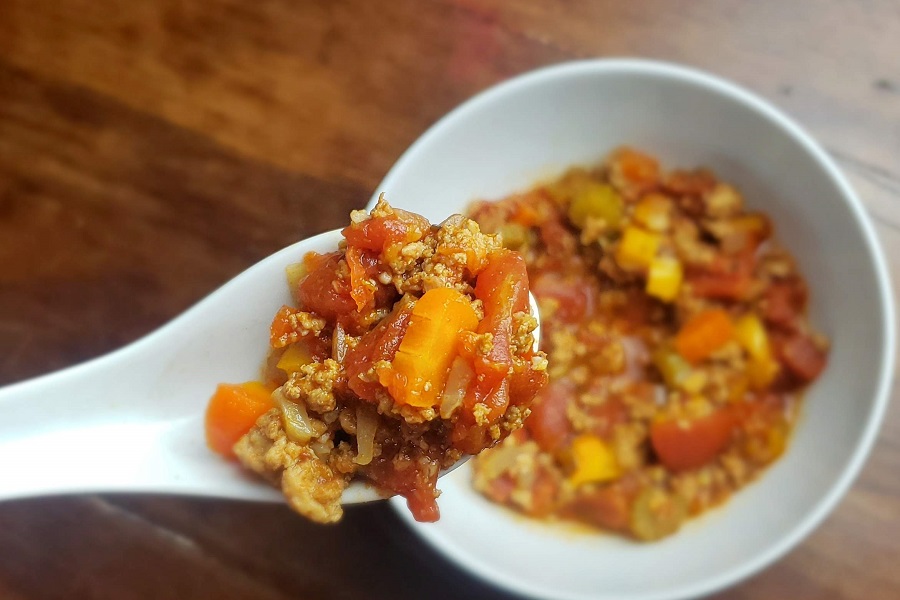 How to Make Instant Pot Chili
The first step to making any chili is to pick your ingredients. You can make a vegetarian chili or a meaty chili, and both will be amazing. However, you will not need as much cooking time with a vegetarian chili. Most people opt for ground beef; it's just the traditional way to make chili.
However, you can go with turkey for a healthier option or chicken for even more protein. You will also want to pick some veggies to dice or cube and toss into the mix as well. The base is often the same, a mixture of tomato sauce and a broth.
Again, you can use beef broth, chicken broth, or even vegetable broth. These ingredients are the staples of chili, but where things get wildly different is with the seasoning.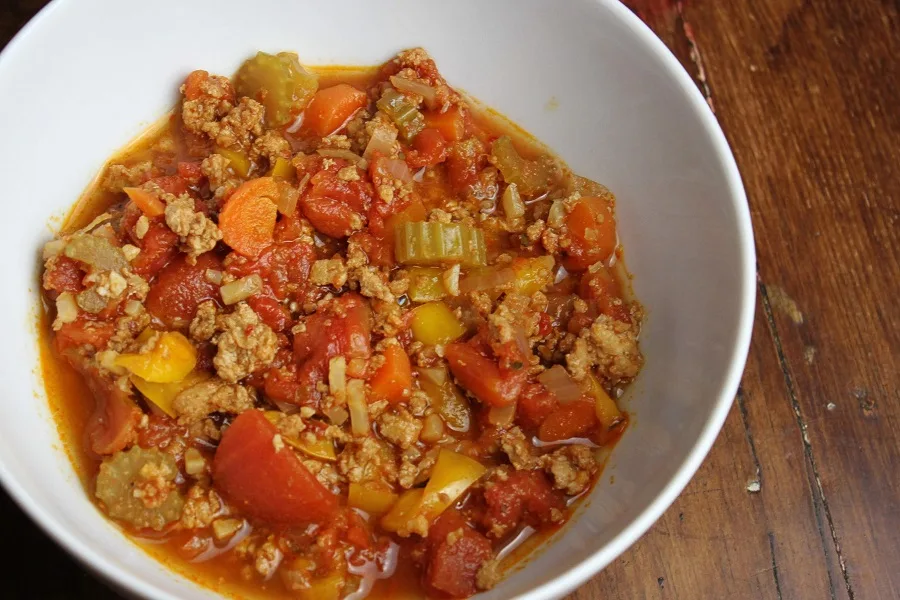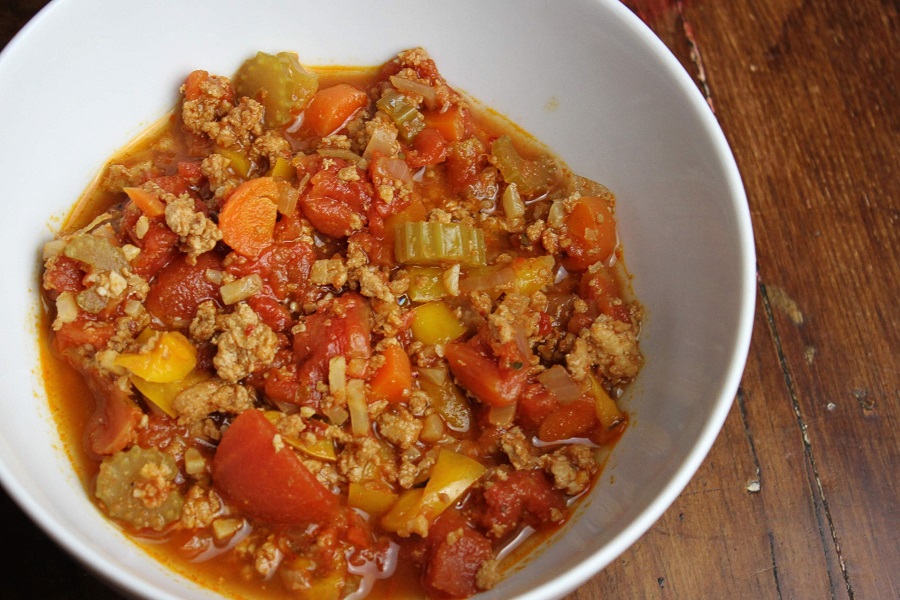 Making Chili Seasoning
Learning how to make Instant Pot chili has been very simple up until this point. However, the seasoning is where a lot of the flavor will come from. There are some basics you can follow like cumin, chili powder, garlic powder, salt, pepper, or even just a premixed chili seasoning.
But you should use this time to experiment and get a little crazy. Don't be afraid of adding things like coriander, cilantro, parsley, onion powder, or whatever you want to add a little more to your dish. In fact, some could say that the seasoning mixture is what is really behind the blue ribbon, not the chili itself.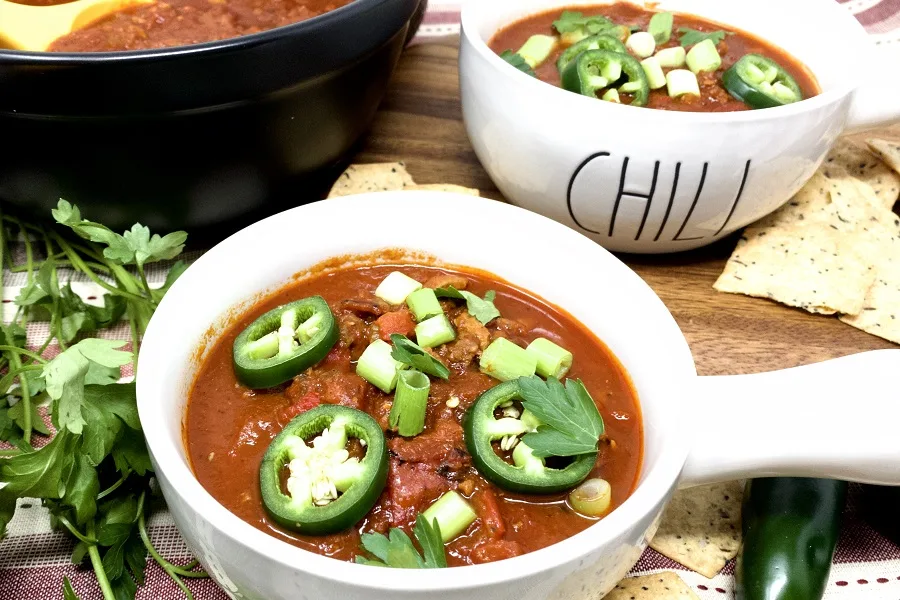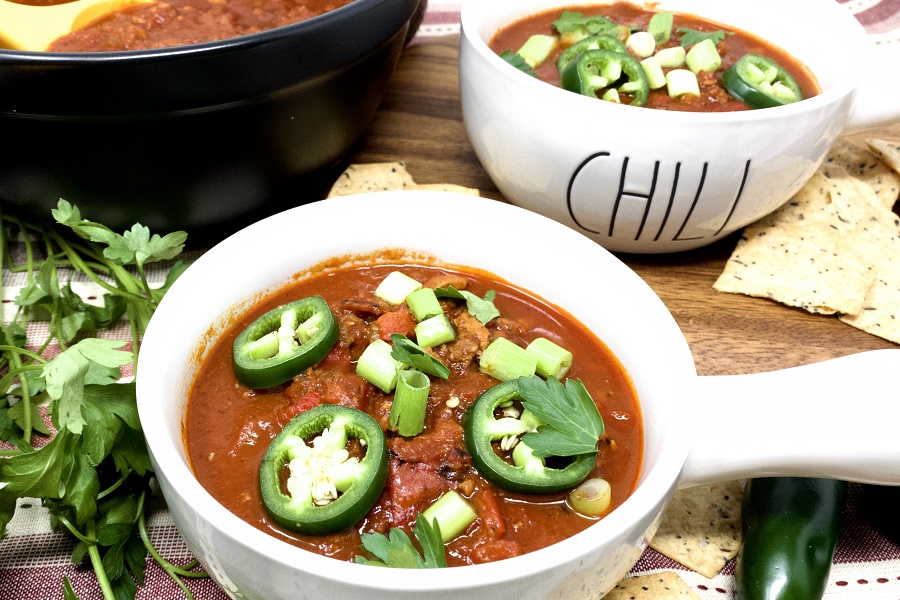 Do it All in the Pot
One of the best tips for learning how to make Instant Pot chili is to do it all in one pot. The Instant Pot has a saute feature which will allow you to brown beef if needed, fry up garlic and onions before adding the rest of the ingredients, and more.
Doing it all in one pot will allow the flavors from cooking each ingredient to get mixed into the final result. That's exactly what we want to do with a chili; we want the flavors to mix together in a way that creates the final taste.
Take advantage of that sauteing feature and use it to prepare all of the ingredients in order. You should always start with garlic, then onions, then brown the meat.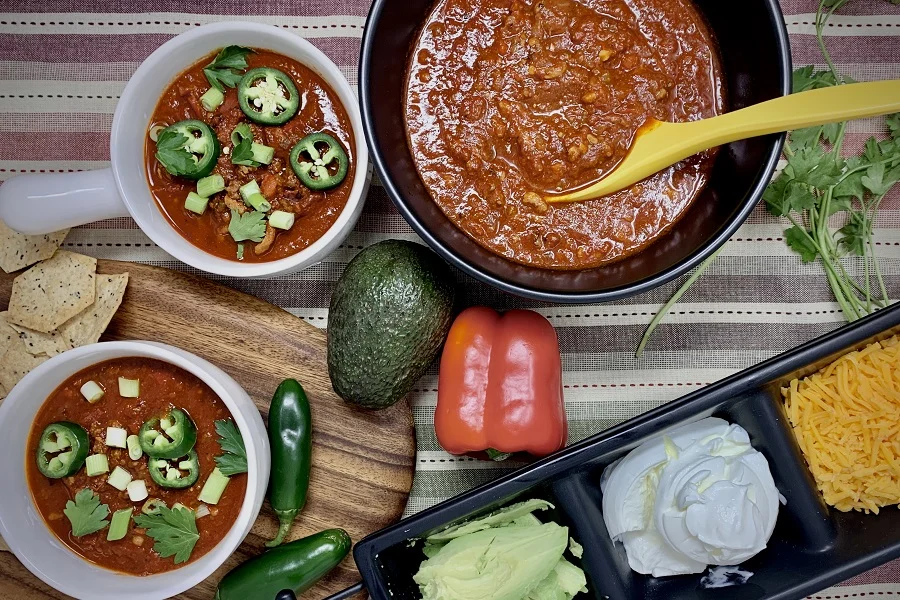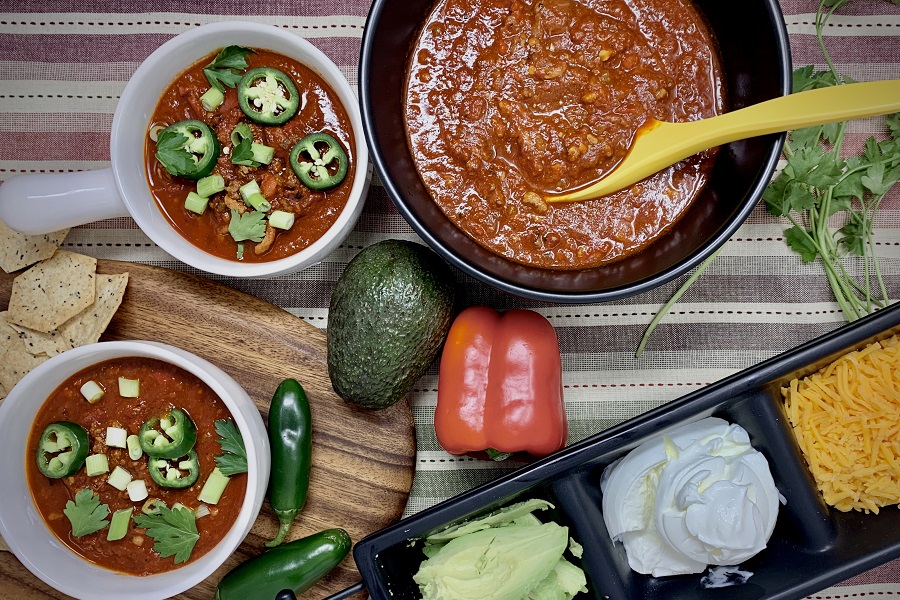 Instant Pot Chili Cooking Time
This is where a lot of chili enthusiasts will check out. However, they will be missing out on time-saving methods that yield great results. The average cooking time for a chili is usually around 2 hours, depending on the recipe.
But Instant Pots can get things done in an hour. The cooking time will depend on the main ingredient you use. Ground beef chili requires about 25 minutes of cook time, ground turkey and vegetarian will take about 15 minutes, and chicken will take about 20 minutes.
Of course, you will need to keep in mind that the pressure build and release will add in some time as well. But the point is every iteration of chili can be made in an Instant Pot in under an hour.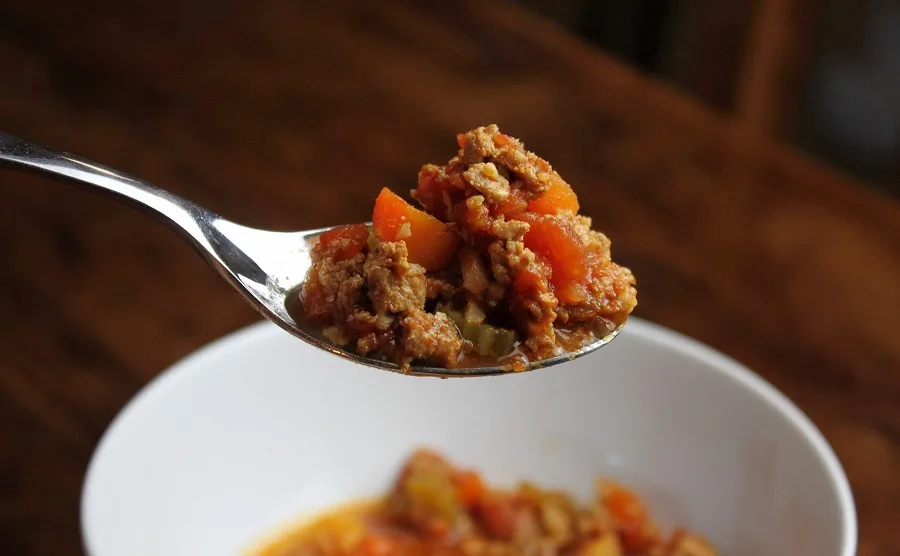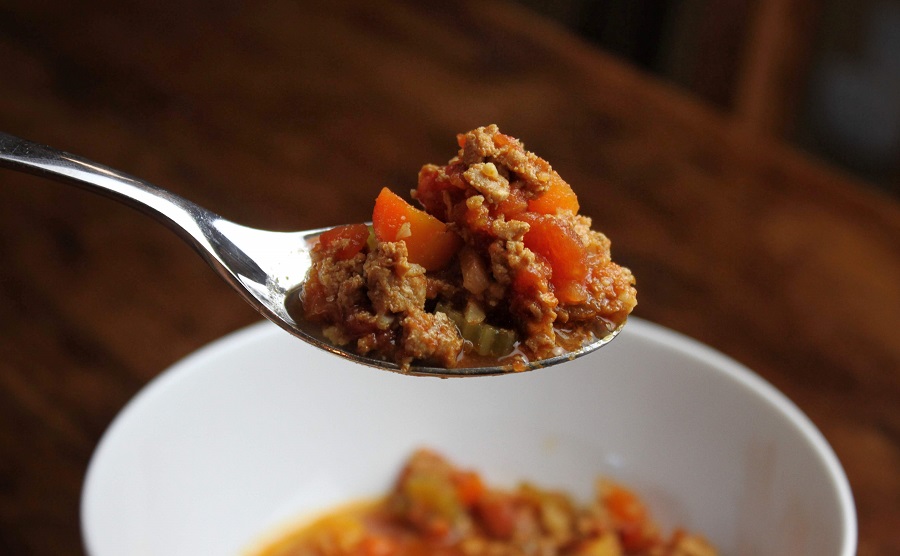 Order of Ingredients
Learning how to make Instant Pot chili is all about learning how to bring out the flavors of the ingredients. One of the most essential tips for making chili at all is to cook things in the right order. The goal is to pull out as much flavor from the ingredients as possible, which is also why you want to do it all in one pot.
Start with the garlic and saute for a bit before sauteing the onions. You can add the meat once the onions have turned clear. You will also want to add the seasoning either with the onions or with the meat. The goal is to bloom the seasoning and get those aromatics out and into the pot.
You can add the rest of the ingredients before stirring it, closing the pot, and cooking on high for the times listed above. Making Instant Pot chili is that easy.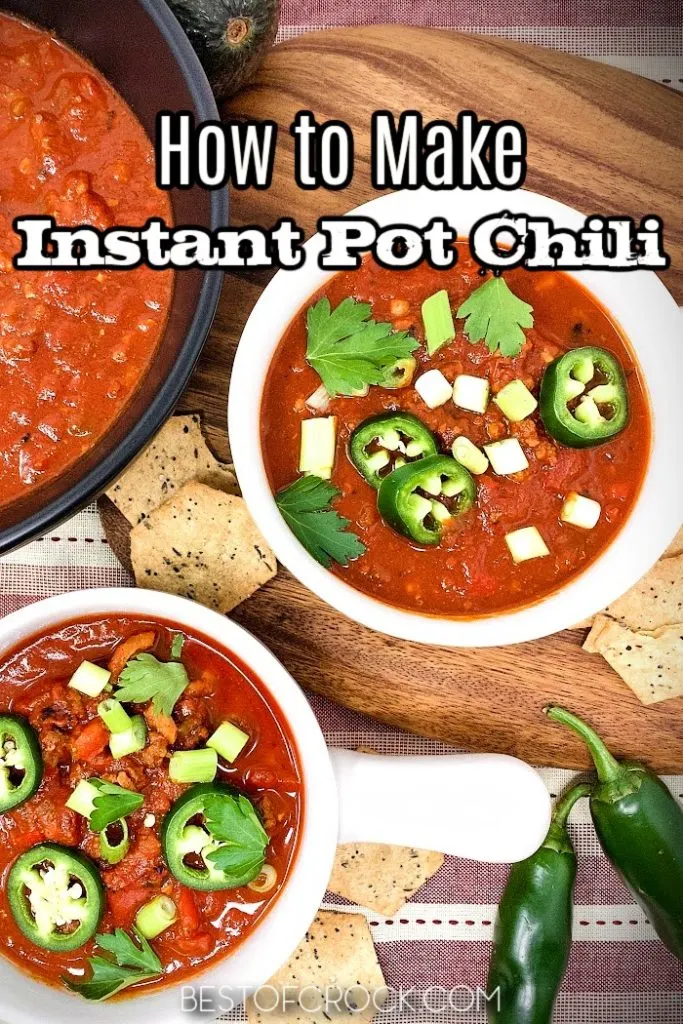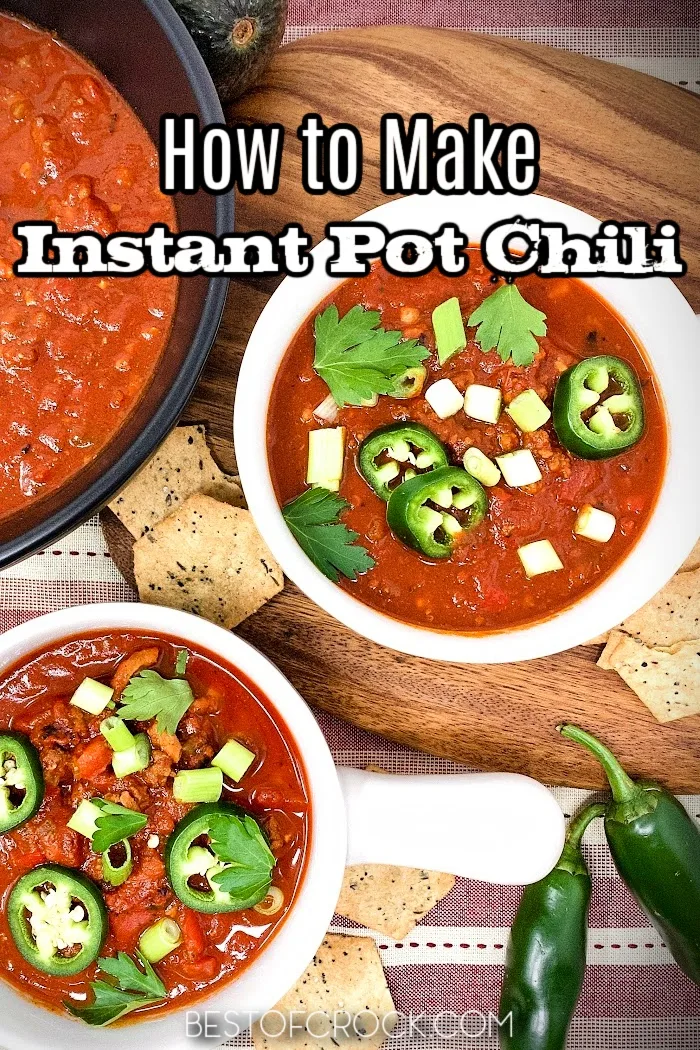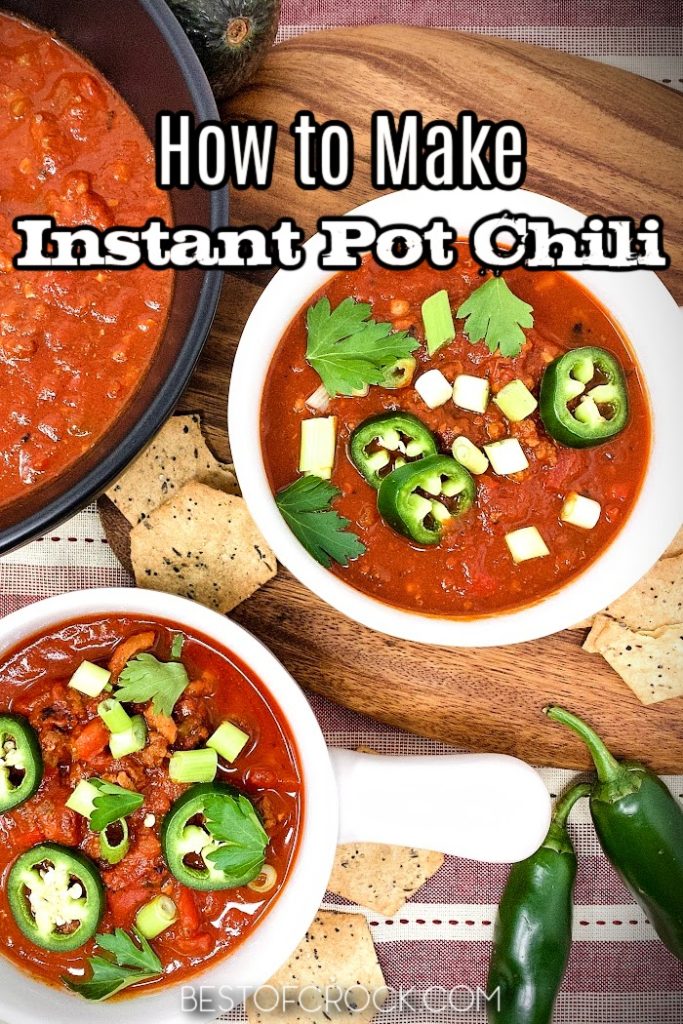 More Instant Pot Recipes
Beanless Instant Pot Ketogenic Chili Recipe | Chili is a recipe that can actually fit into a weight loss plan. In fact, you can make chili that is perfect for keto diets.
Instant Pot White Chicken Chili Recipes | White chicken chili is a different take on chili altogether. The base is more liquid than usual but it's still not a soup.
Instant Pot Turkey Chili Recipes | Turkey chili is a healthier option with less grease. But you can also use this for when you don't have ground beef but do have ground turkey.
Healthy Instant Pot Chicken and Veggies Soup | Instant Pots don't just make chili. You can make some amazing soup recipes in an Instant Pot.
Instant Pot Pork Chops Recipe | Pork chops come out cooked perfectly every time you make them in an Instant Pot.