Funny Back to School Memes About Food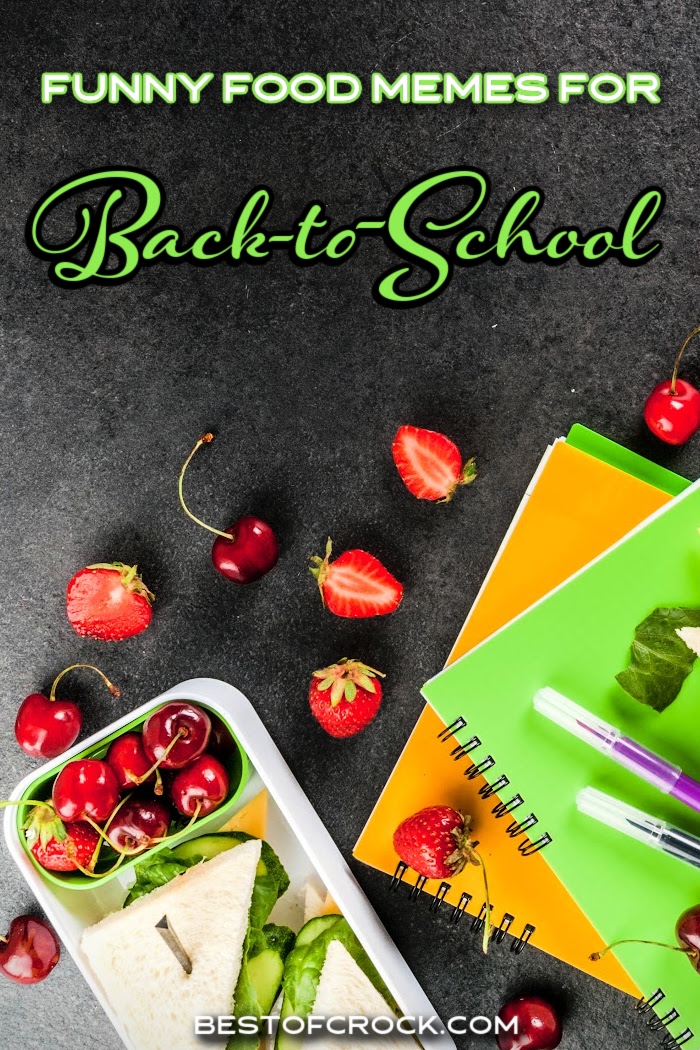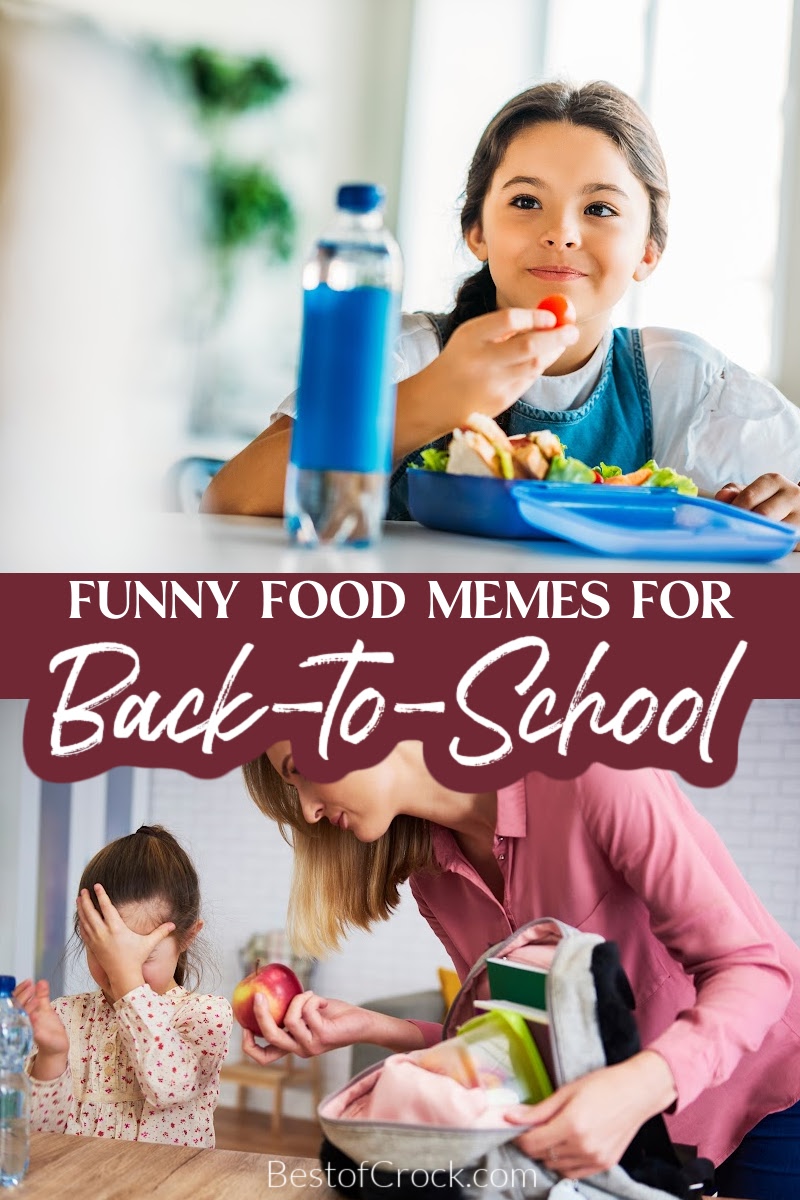 Crockpots and Instant Pots can make a huge difference for parents with kids in school. School days are busy days for everyone and finding time to make lunches and dinners is not always easy. Time to relieve some of that pressure with some funny back to school memes about food.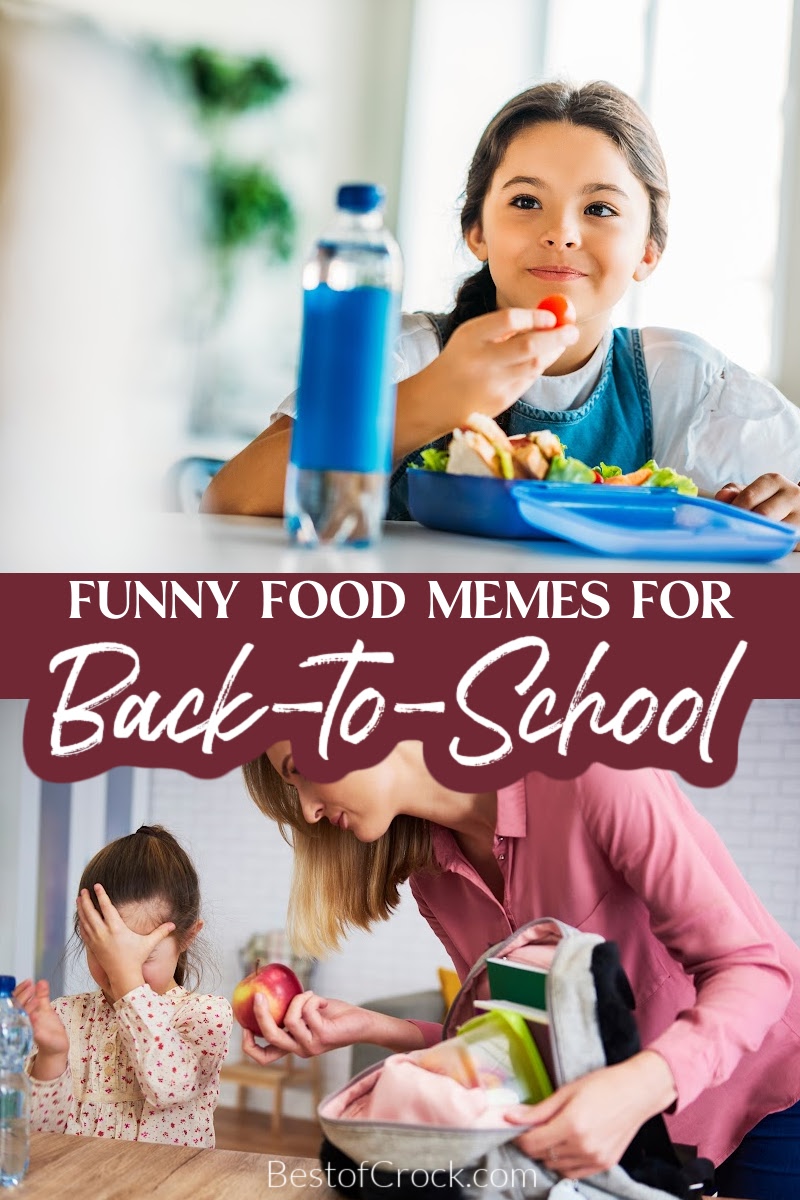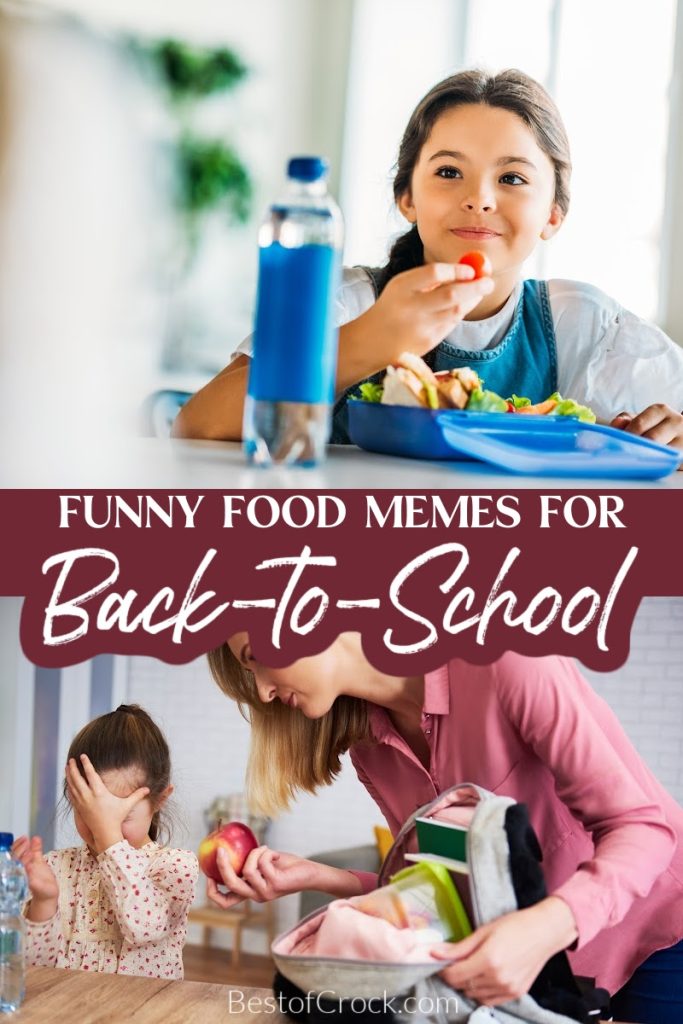 Funny back to school memes about food won't fill your child's lunchbox with school lunch recipes, but they will make you laugh. What does an adult's schedule look like? The average person wakes up, gets ready, goes to work, and arrives home exhausted.
Some adults try to fit in workouts or maybe some of them bring work home or have some errands to run. Then they try to have an hour or two to relax before going to bed and doing it all over again.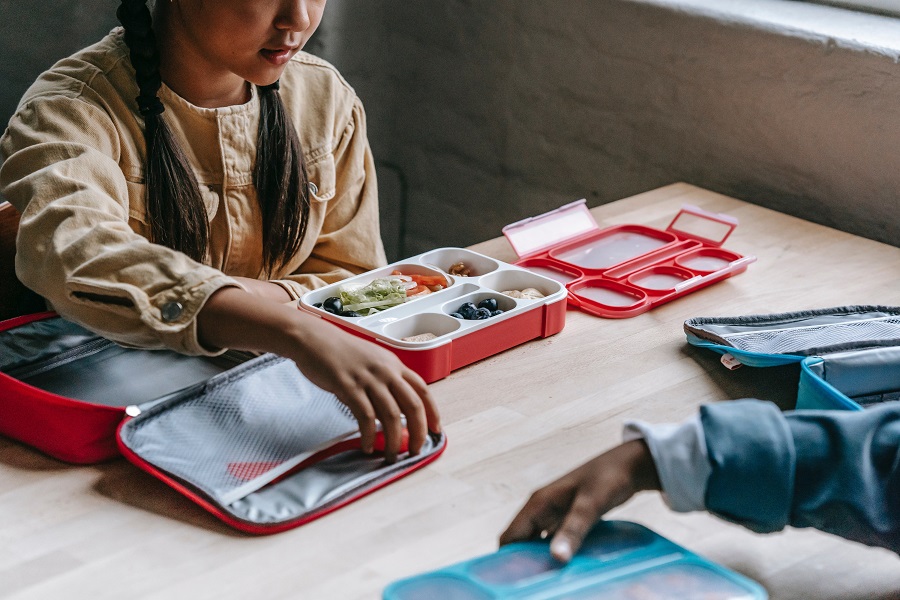 The average kid has school, homework, maybe an extracurricular activity, and then fun. But parents' schedules combine the two so now there's wake up get the kids ready, make school lunches, make sure the kids have everything they need, get ready, drop the kids off at school, go to work, run errands, pick up the kids, make sure homework gets done, take them to extracurriculars, get home, clean up, make dinner, eat, get the kids ready for bed, make sure they go to bed, relax for a minute before passing out and starting over.
These schedules don't even factor in the little things that parents have to do. Let's just say, life as a parent is not easy. That is why crockpots and Instant Pots are so popular.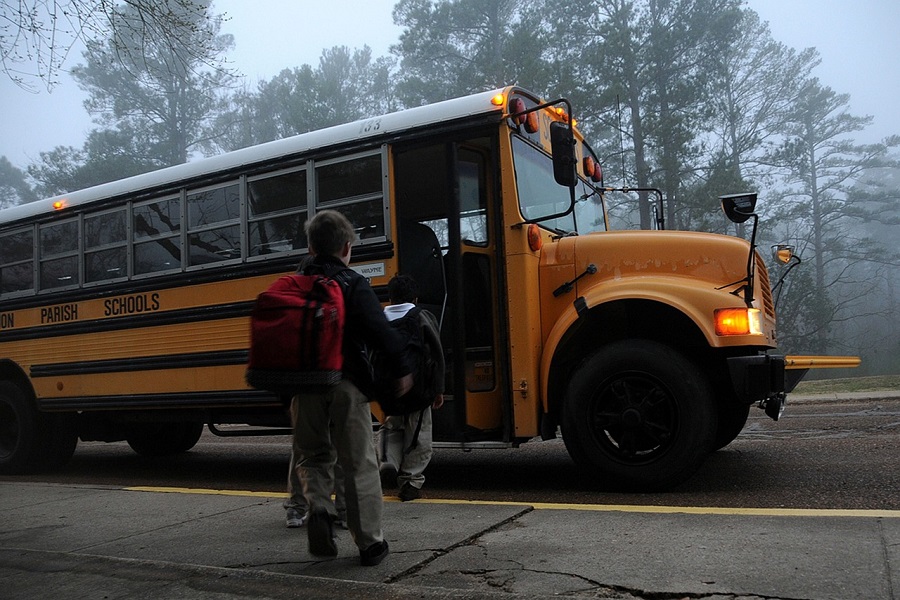 You can make meals for lunches and dinners while parents are running around. Of course, you still have to get the food started. But these devices make a huge difference in our schedules.
Those schedules are enough to make your head spin, but these funny back to school memes about food can set things straight. At the very least, you'll get a little laugh, knowing you are not the only one with a frantic schedule to maintain.
Funny Back to School Memes About Food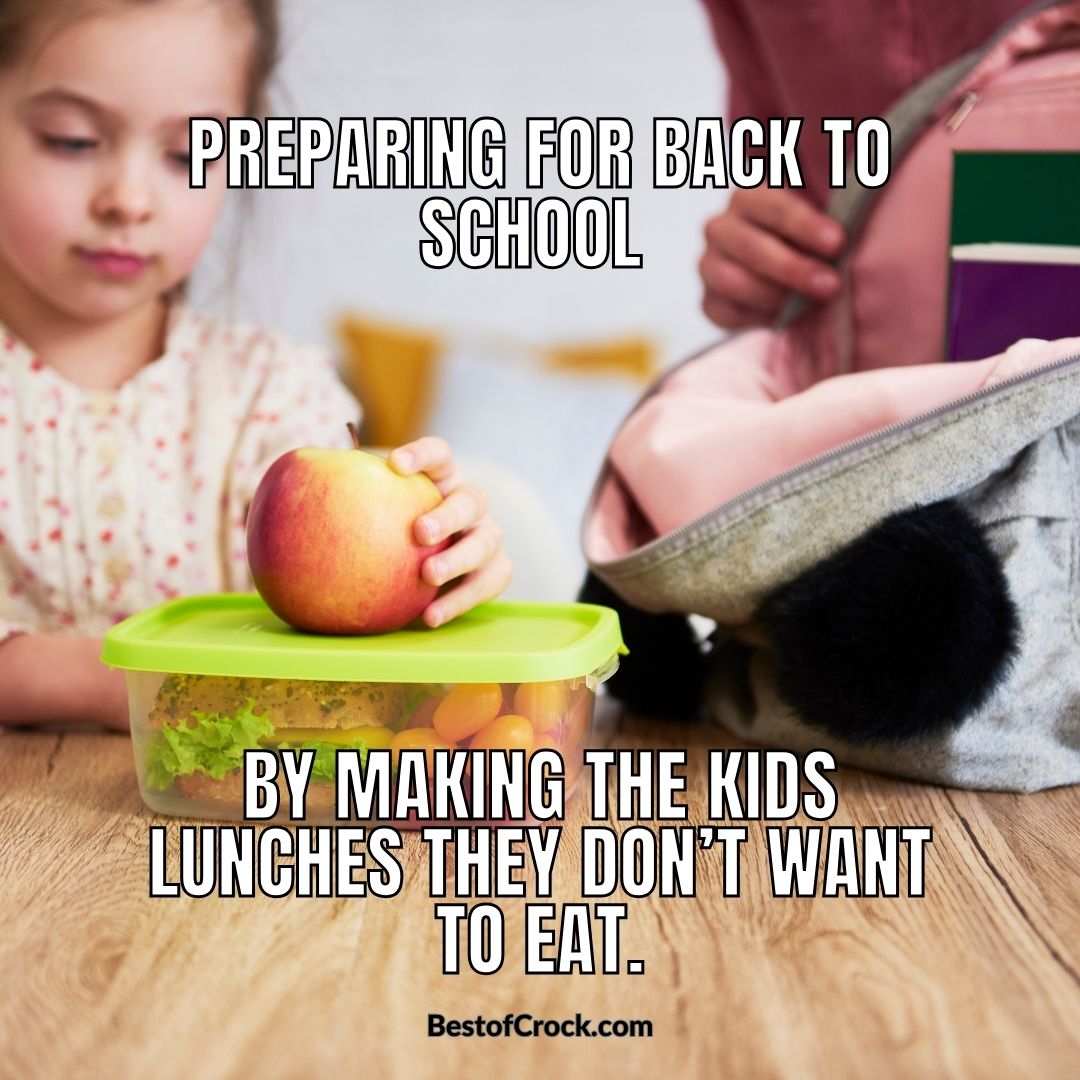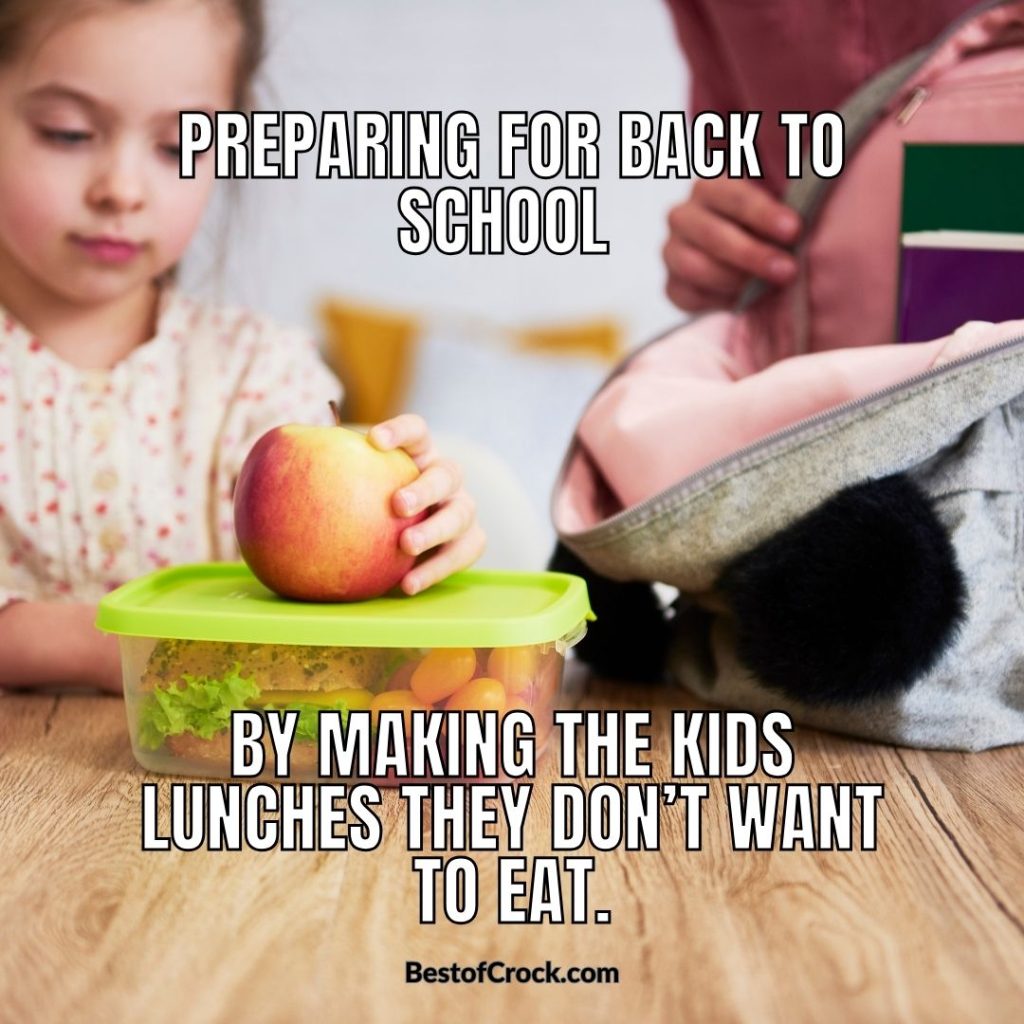 Preparing for back to school by making the kids lunches they don't want to eat.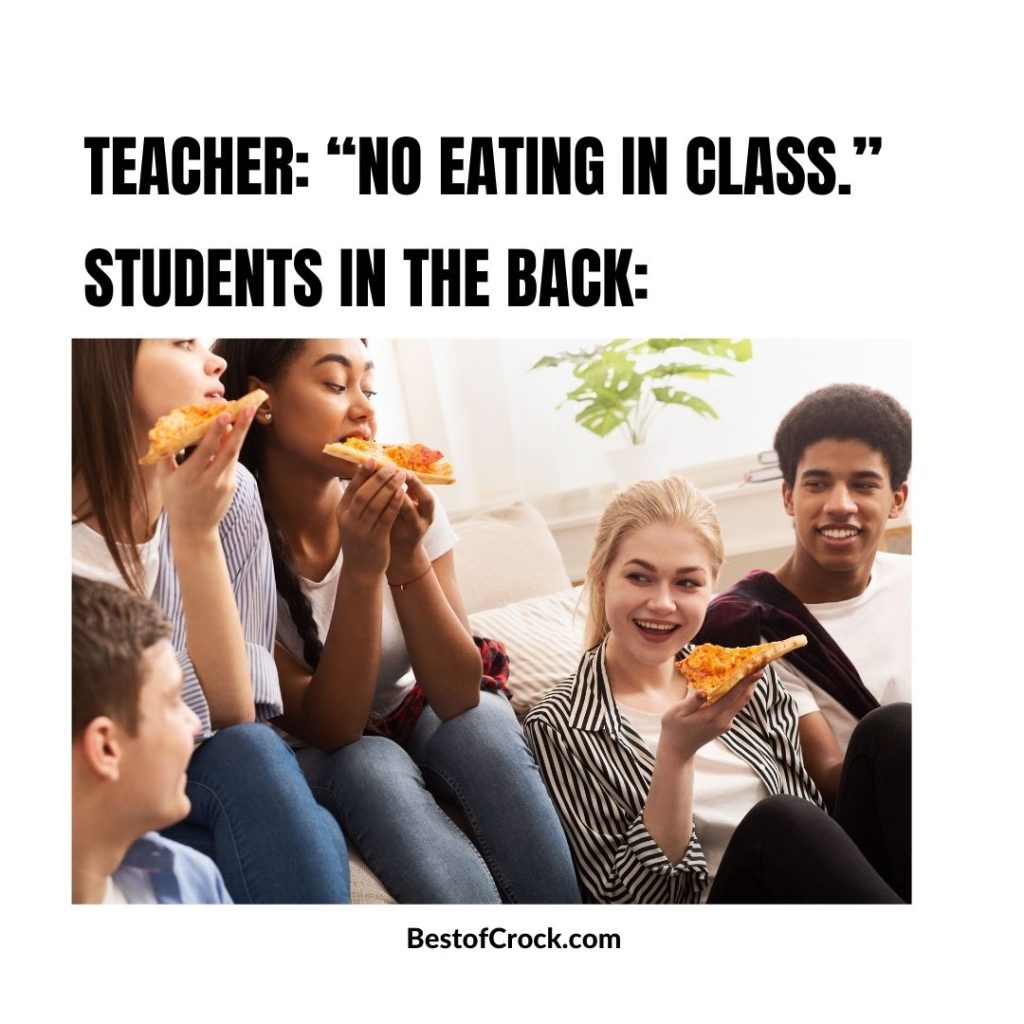 Teacher: "No eating in class."
Students in the back: *eating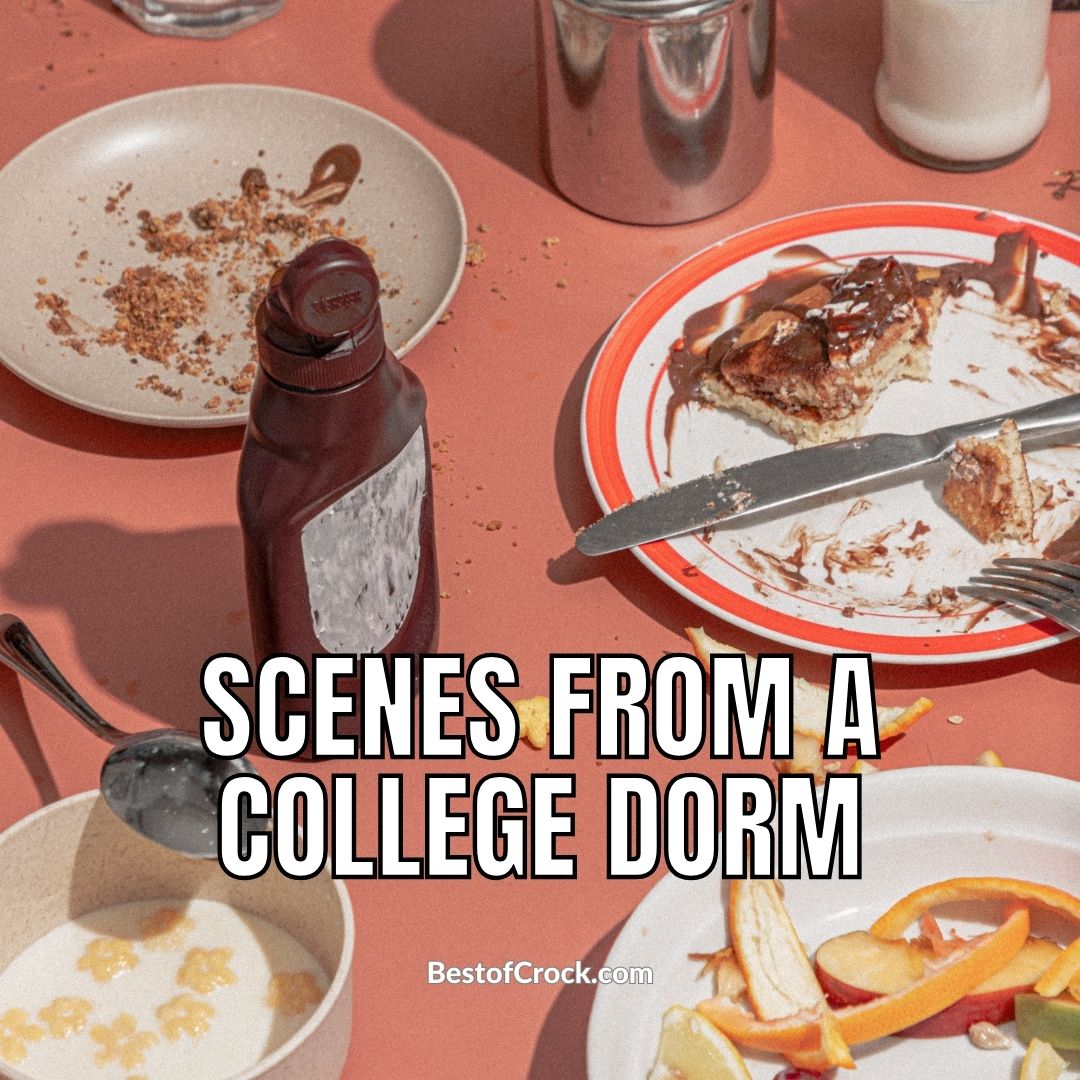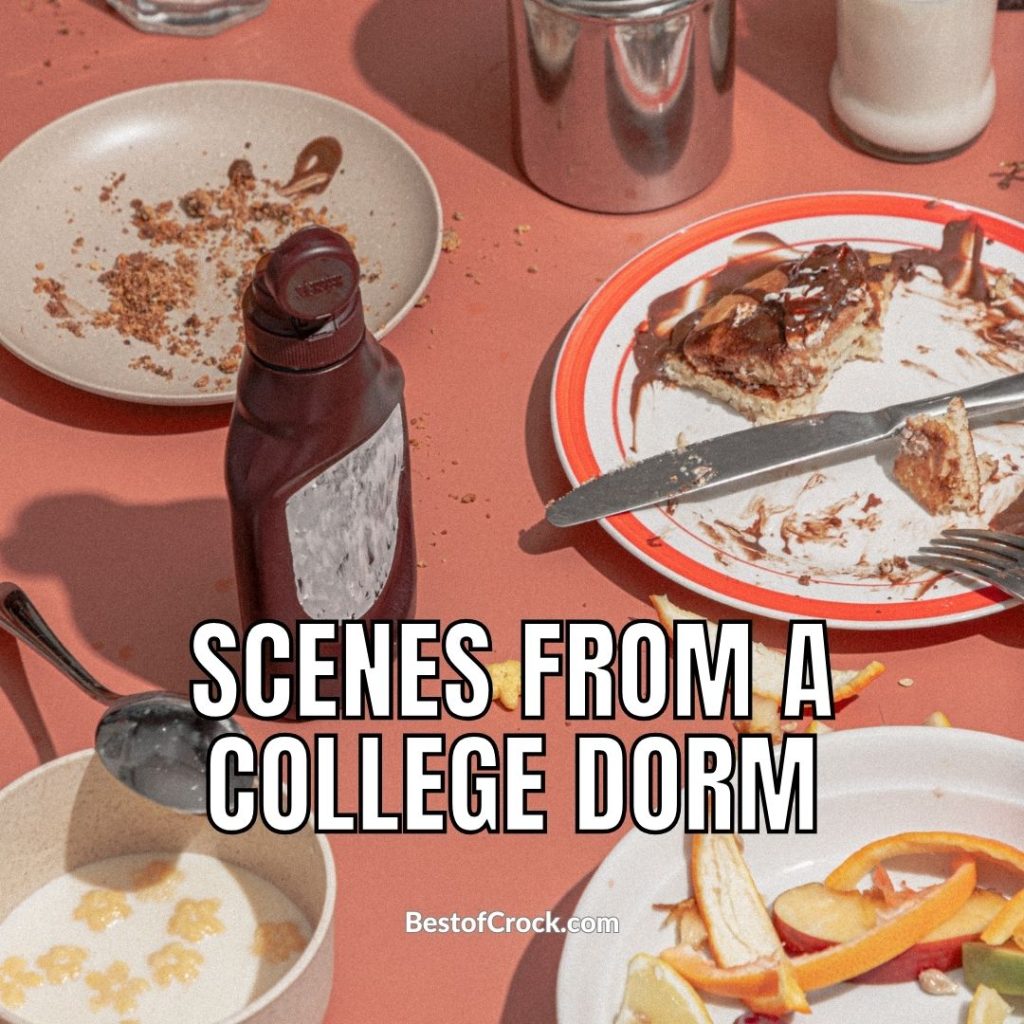 Scenes from a college dorm.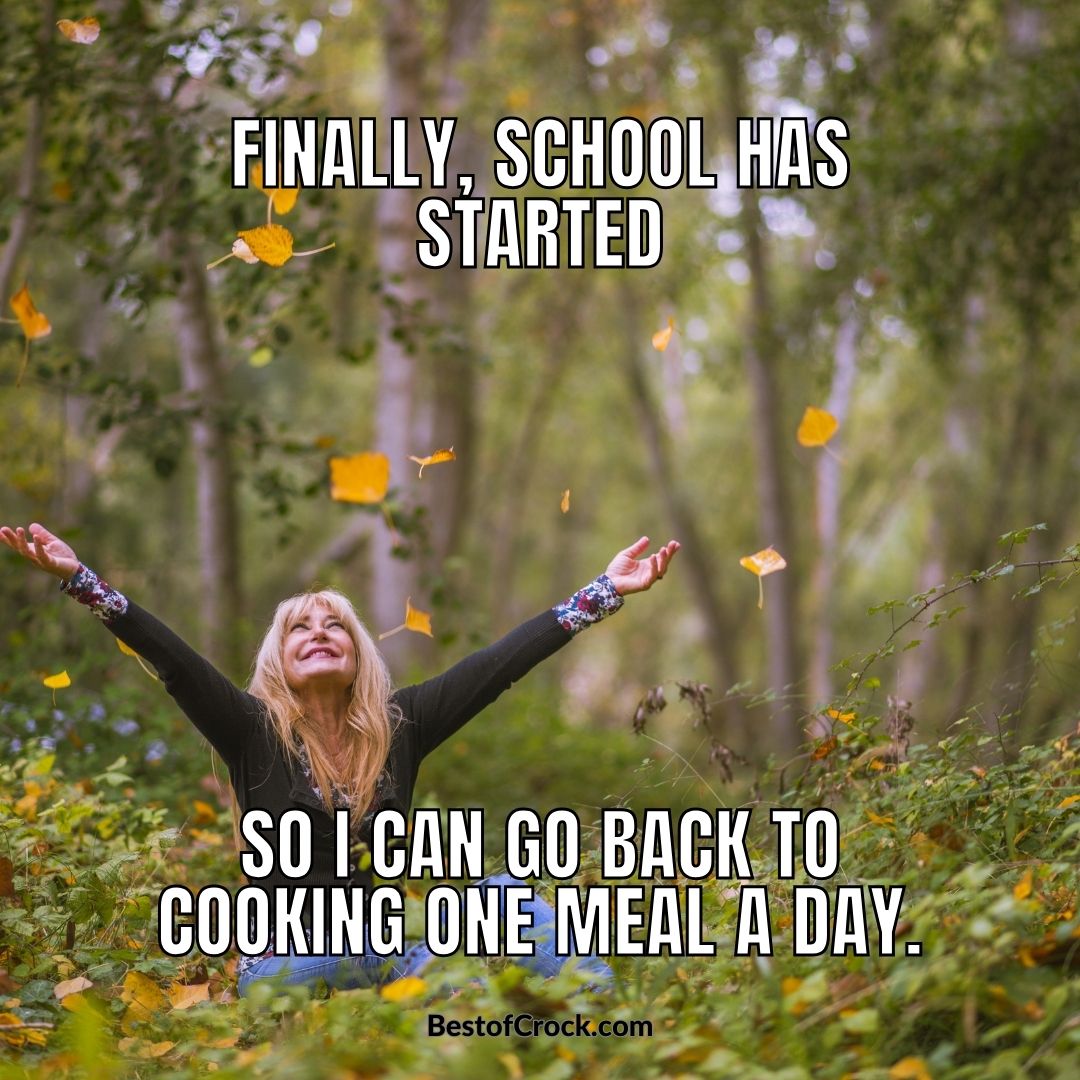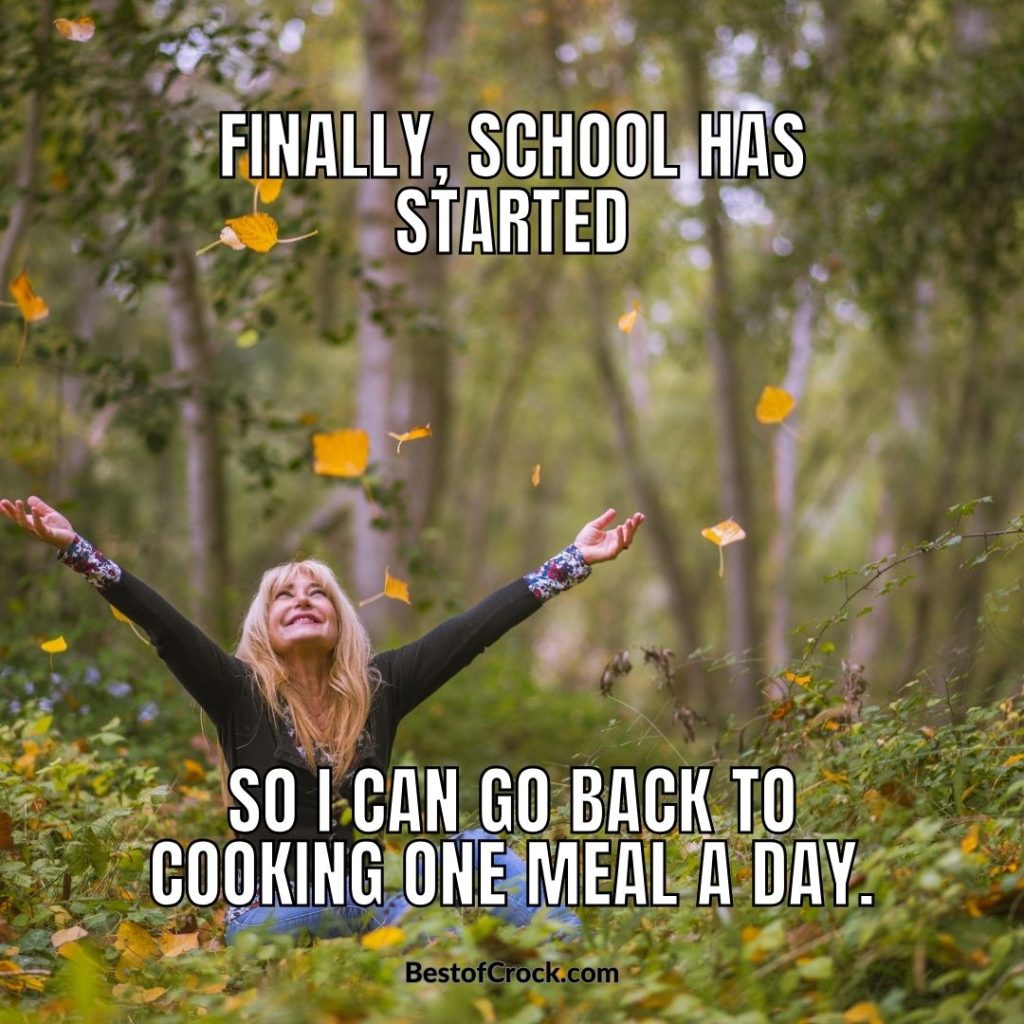 Finally, school has started so I can go back to cooking one meal a day.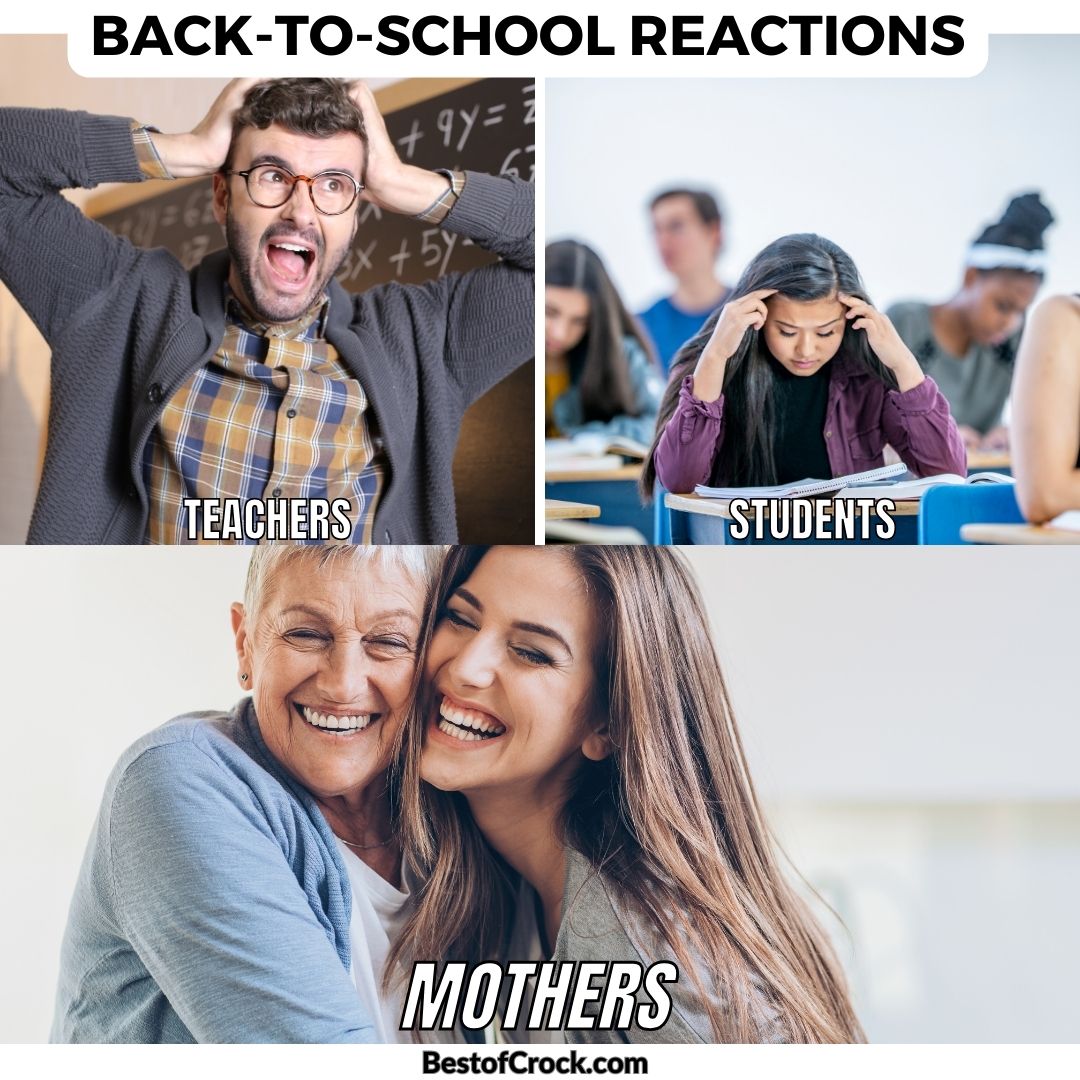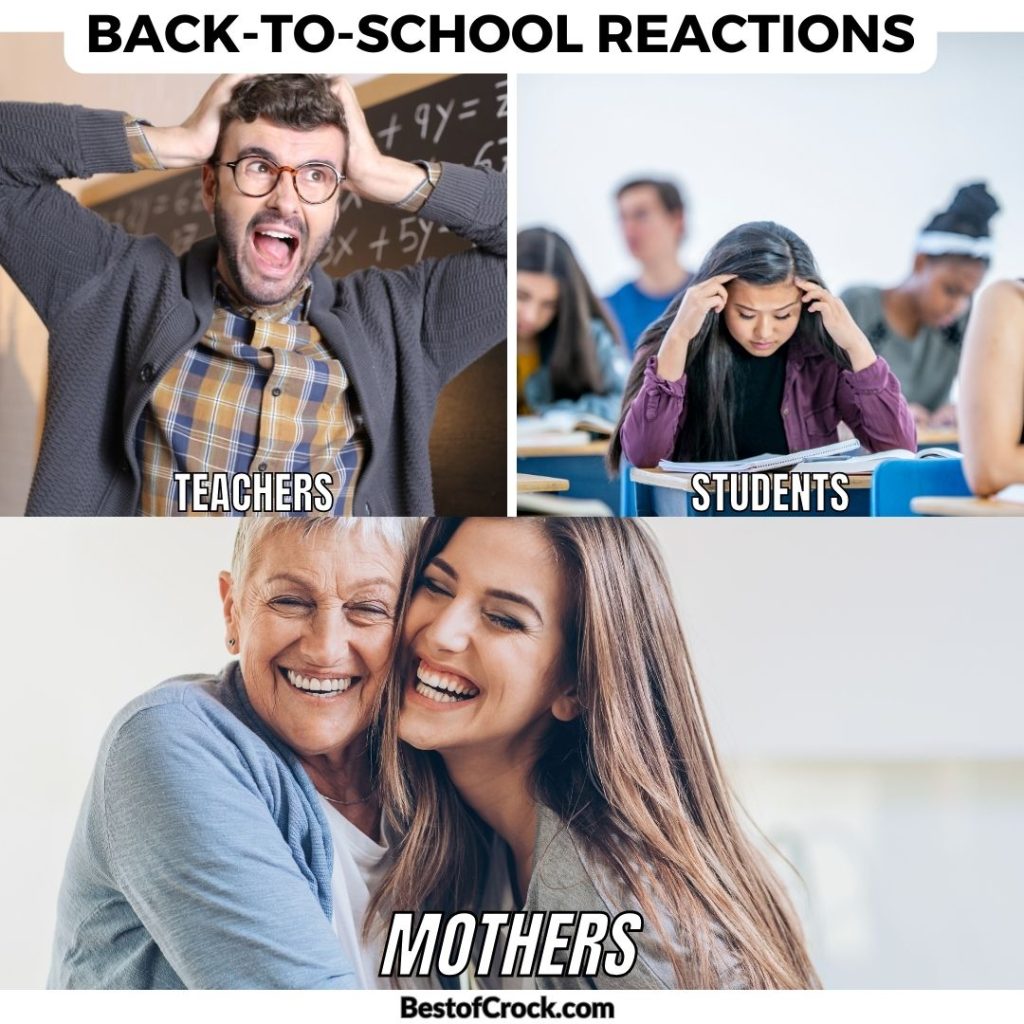 Back-to-school reactions.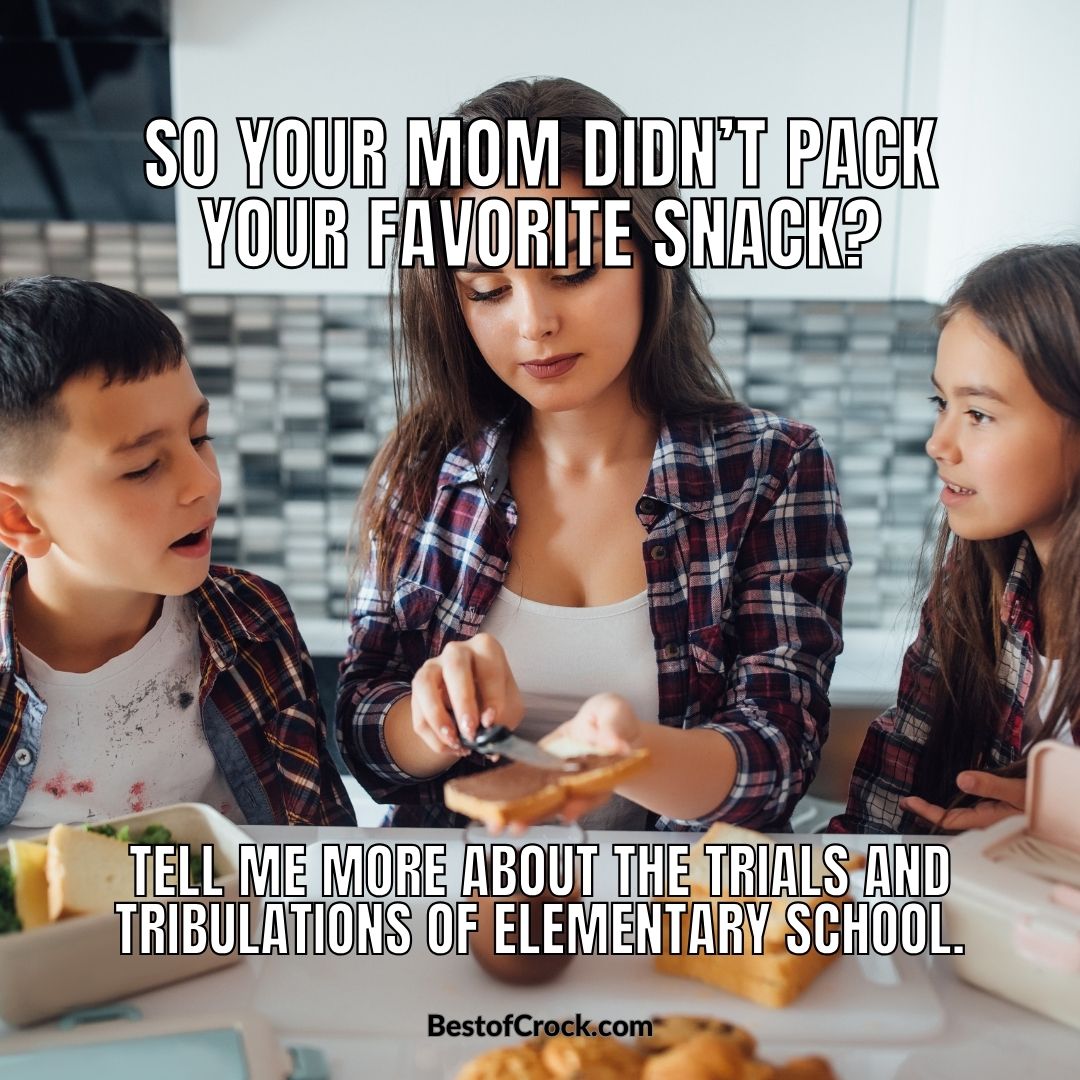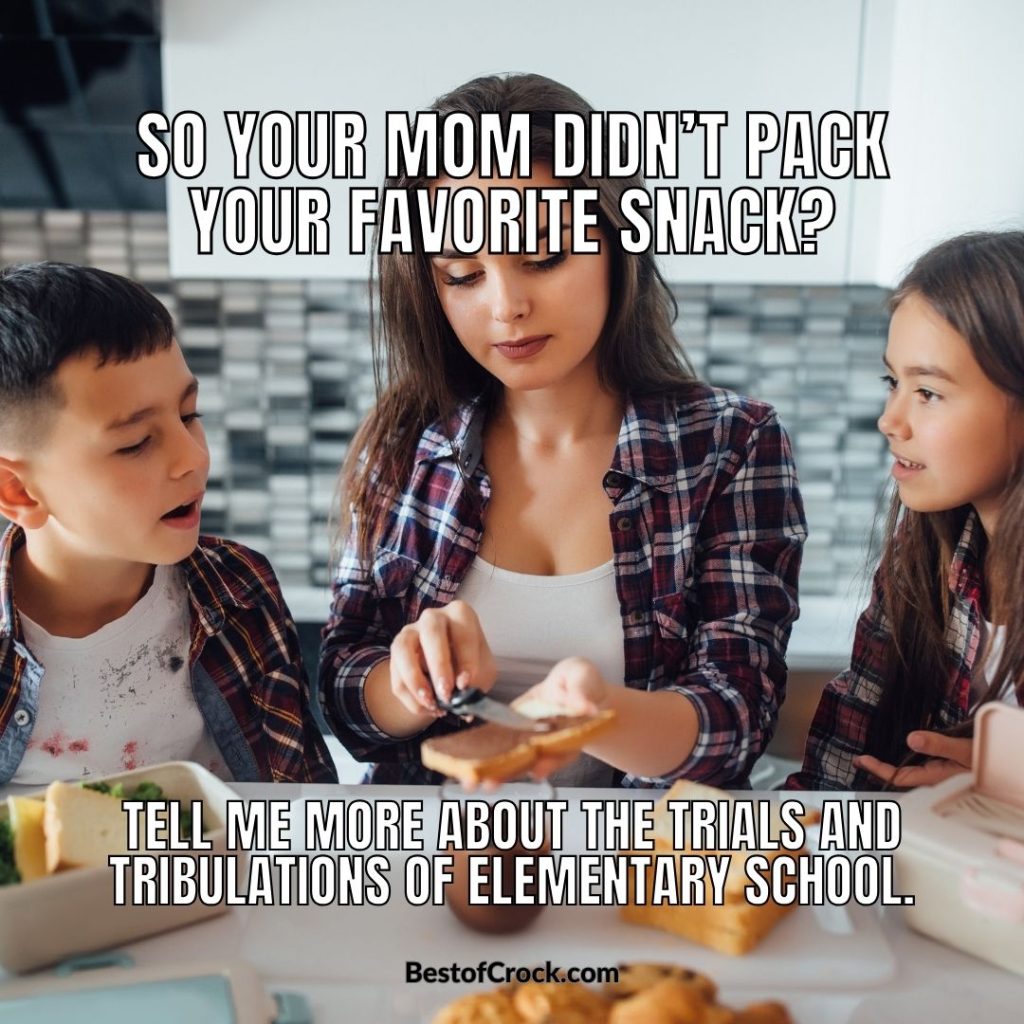 So your mom didn't pack your favorite snack? Tell me more about the trials and tribulations of elementary school.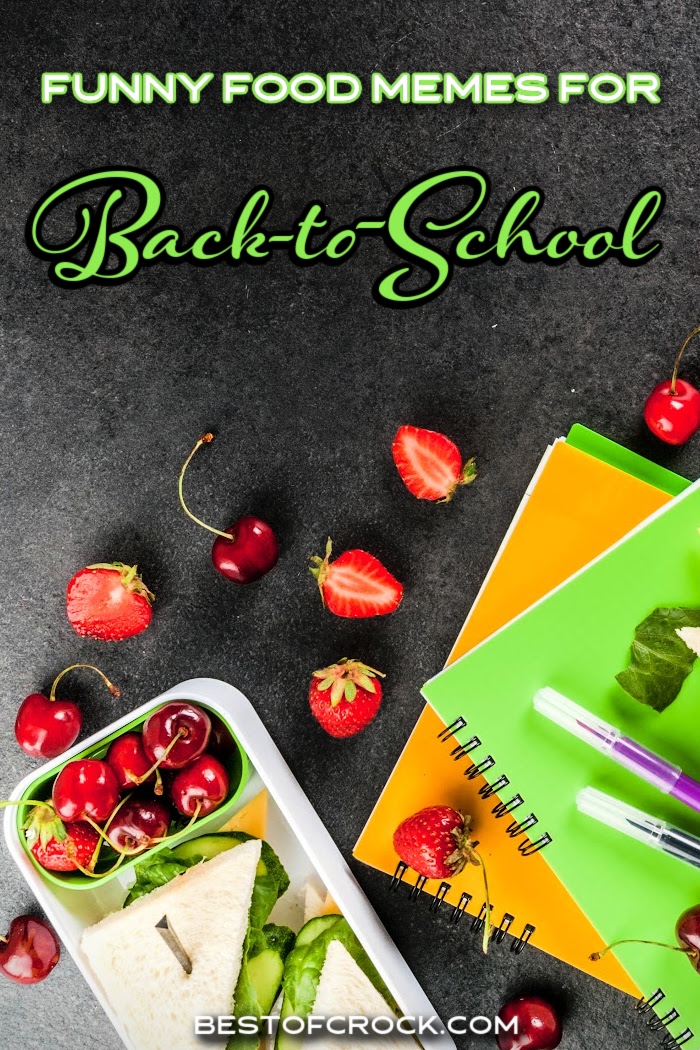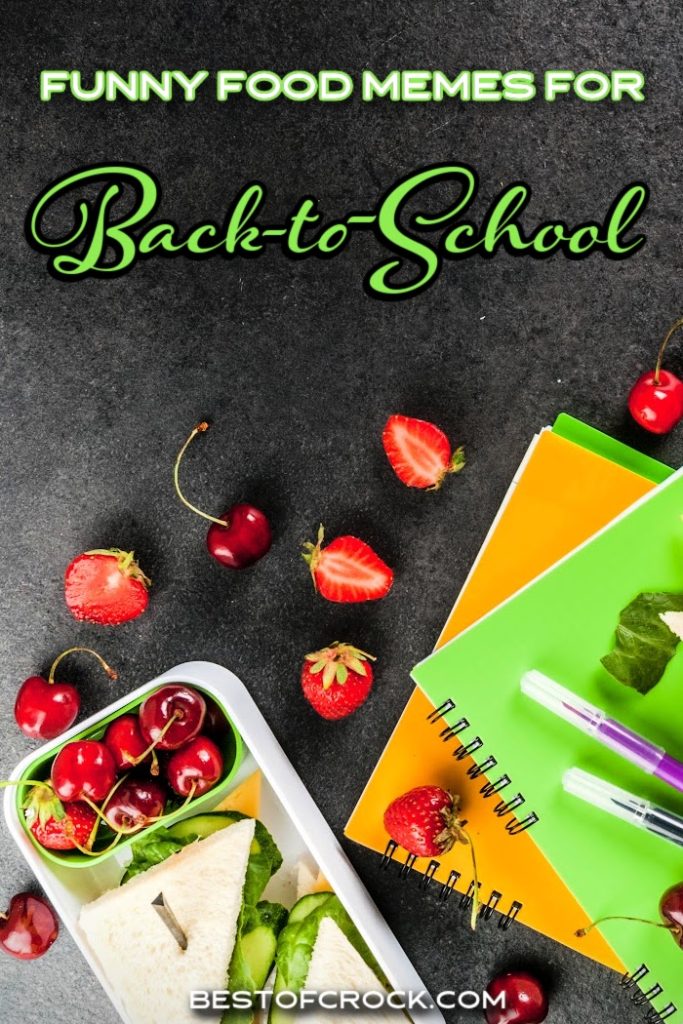 Family Dinner Recipes to Try
Crockpot Chicken Breast Recipes For Dinner | Chicken breast is one of the easiest meats to get kids to eat.
Instant Pot Ground Beef Recipes For Meal Planning | Ground beef is a toss-up, but meal planning can help you organize your time.
Easy Crockpot Sloppy Joe Recipes | There is nothing kids love more than making a mess. Lean into the curve and get them to eat something…anything.
Instant Pot Chicken Pot Pie Casserole | Casseroles mean leftovers and leftovers mean a break from cooking; at least for a couple of nights.
Easy Kid Friendly Dump And Go Crockpot Recipes | Can you tell we've dealt with kids who won't eat before?