Funniest Instant Pot Memes to Relieve Some Pressure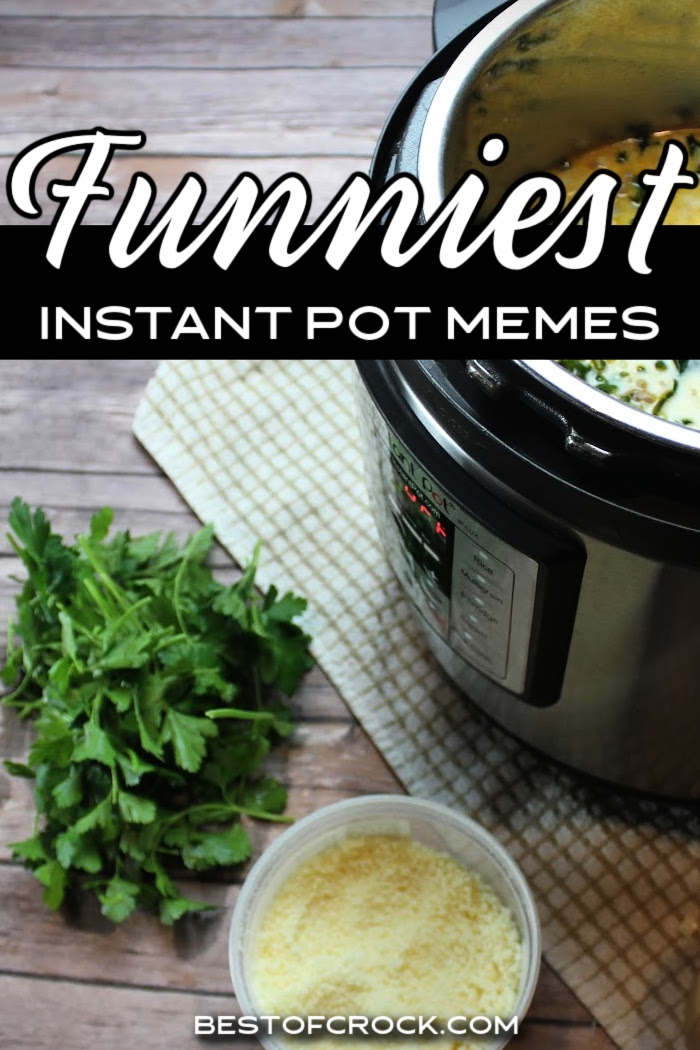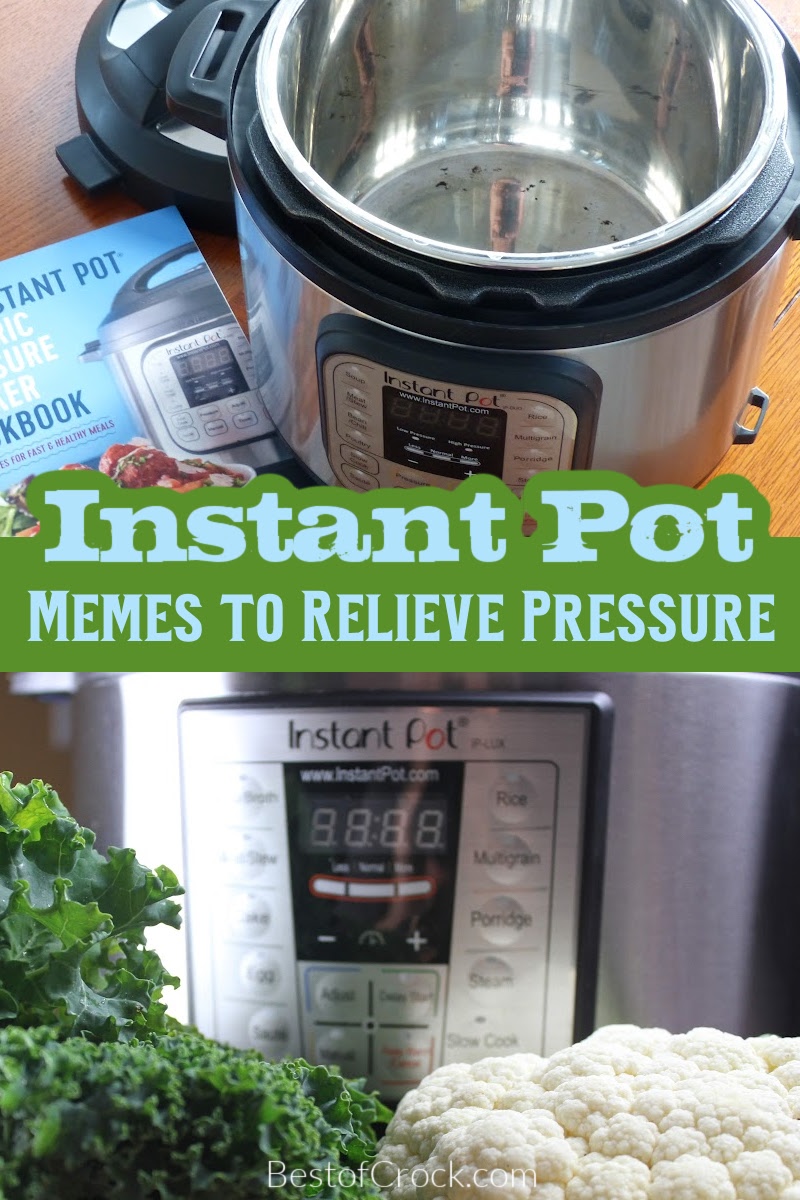 The Instant Pot uses a mixture of heat, steam, and pressure to cook food. We have to release that pressure before we can enjoy our food. Sometimes we get burned, but the funniest Instant Pot memes might be able to relieve some pressure easily.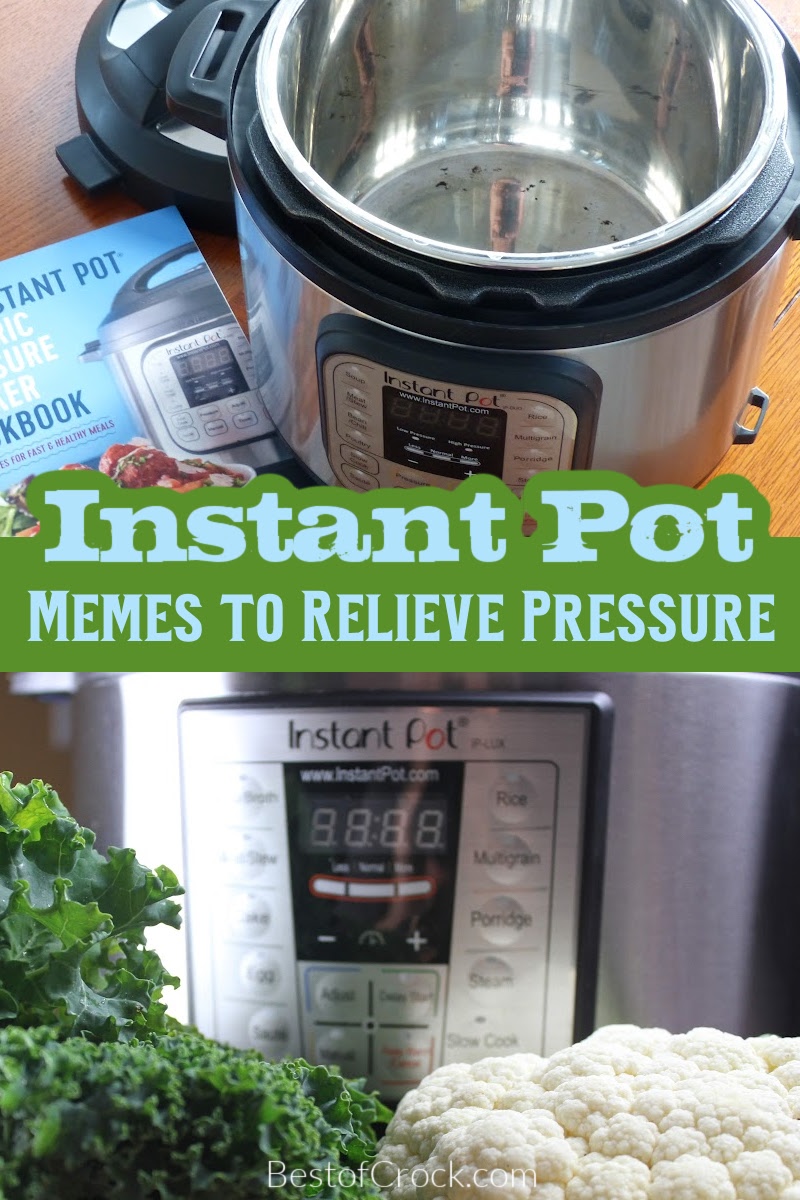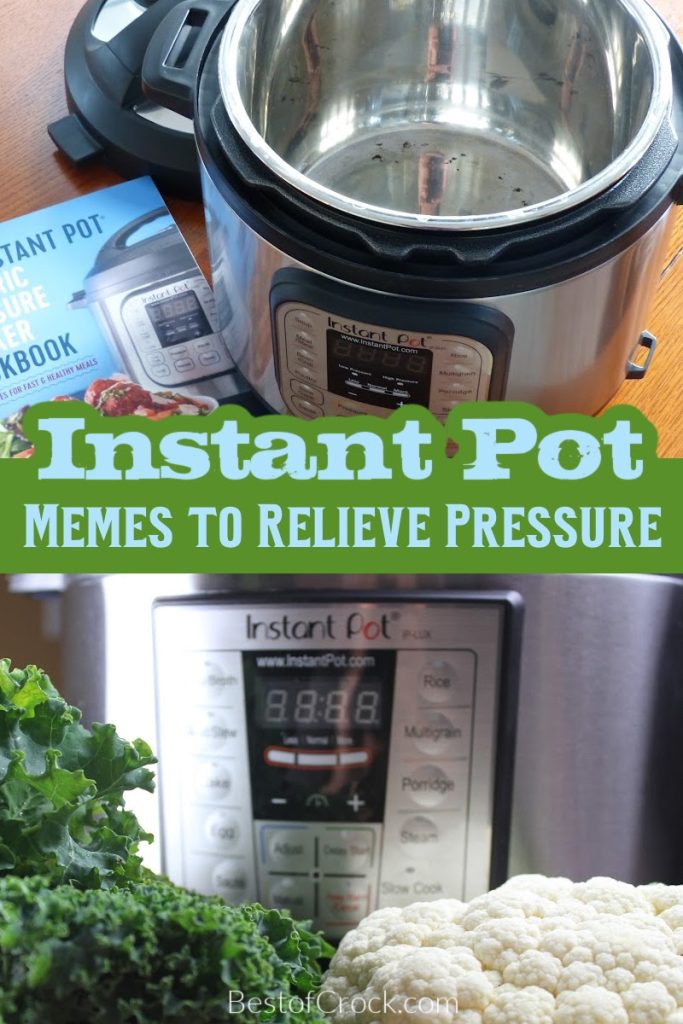 The funniest Instant Pot memes can help relieve some pressure while you wait for your delicious Instant Pot recipes to finish. We are all familiar with the steam valves on Instant Pots. That valve is meant to help relieve the pressure inside the Instant Pot before you open it and serve yourself.
However, the Instant Pot uses steam and heat to cook the food you put inside. Opening the valve gives the steam somewhere to go, right in your face. That is why some people only use natural-release recipes. A natural-release recipe is an Instant Pot recipe that doesn't require you to open the valve until the pressure has subsided.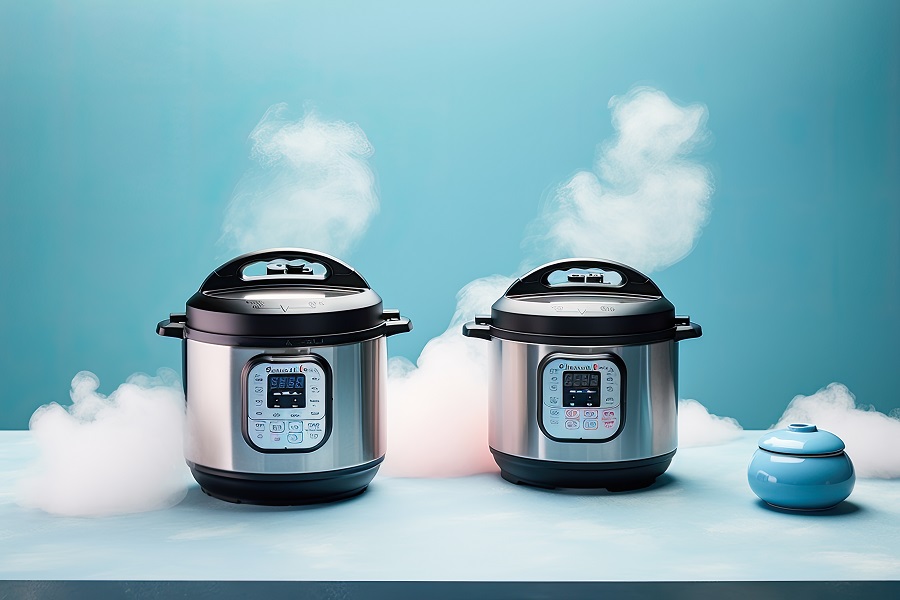 Others will take the risk and use oven mitts or tongs to open the valve and avoid getting blasted with steam. The one thing you never want to do is open the valve too early without protection or with your face directly above the Instant Pot.
This is a facial you do not want to experience. The funniest Instant Pot memes won't relieve the pressure from the Instant Pot for you. However, they will make it easier to wait for your food to cook. They may also help relieve some of the pressure you're feeling when it comes time to release that valve.
Funniest Instant Pot Memes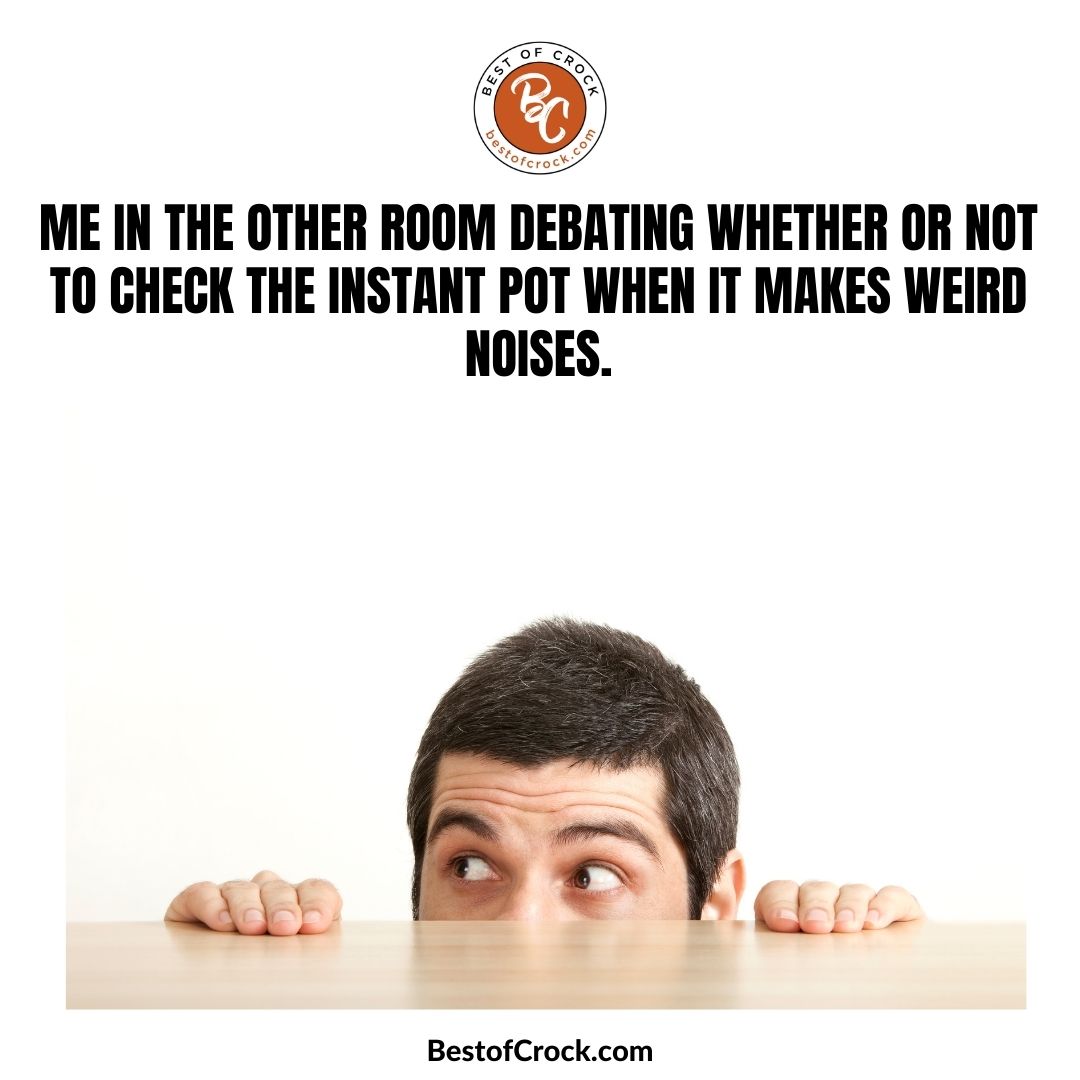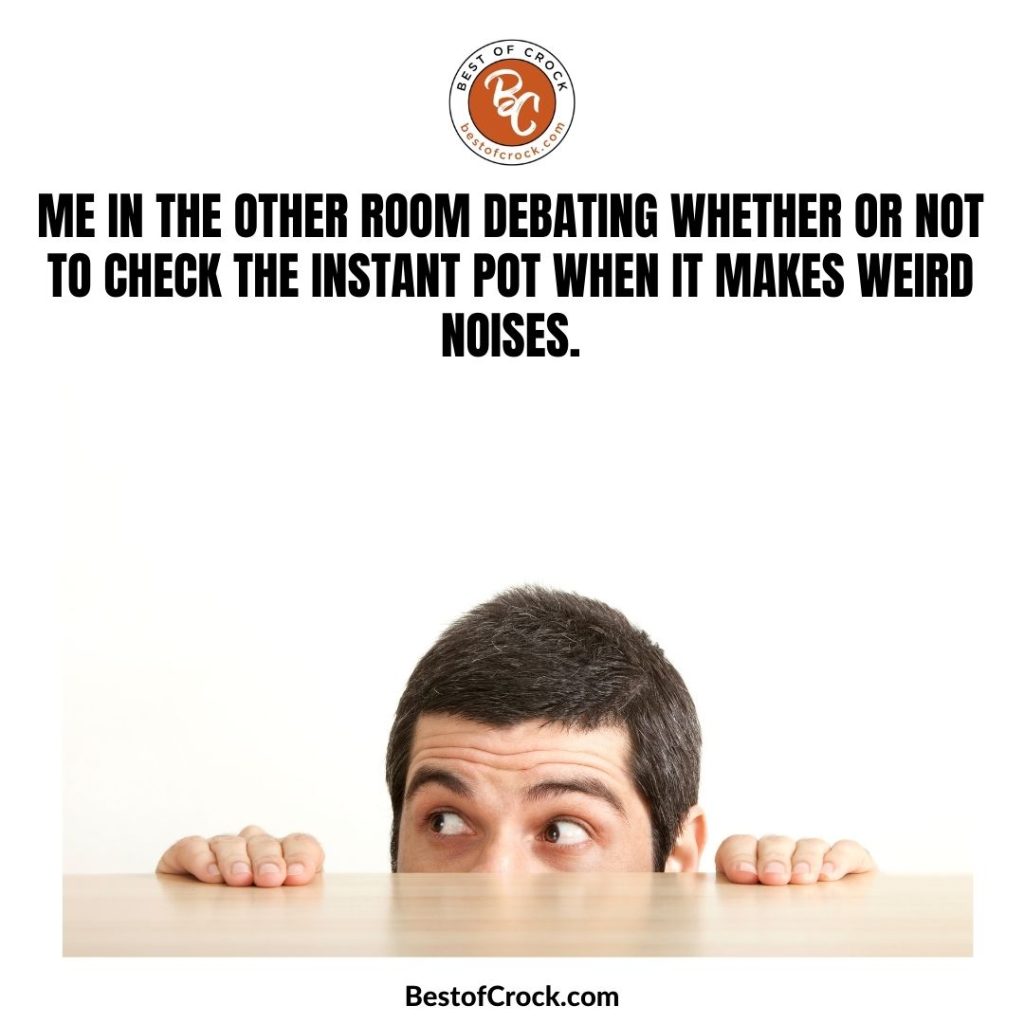 Me in the other room debating whether or not to check the Instant Pot when it makes weird noises.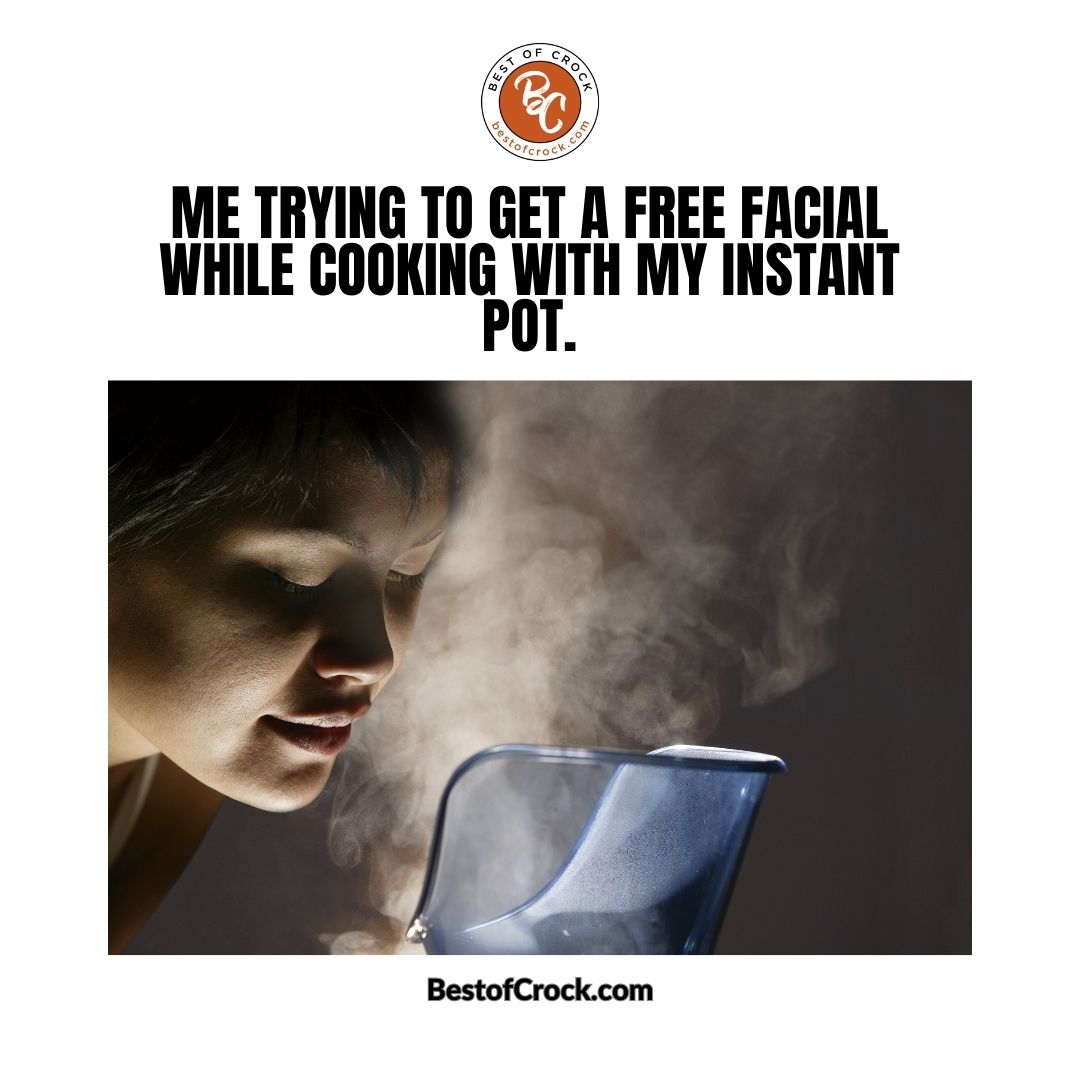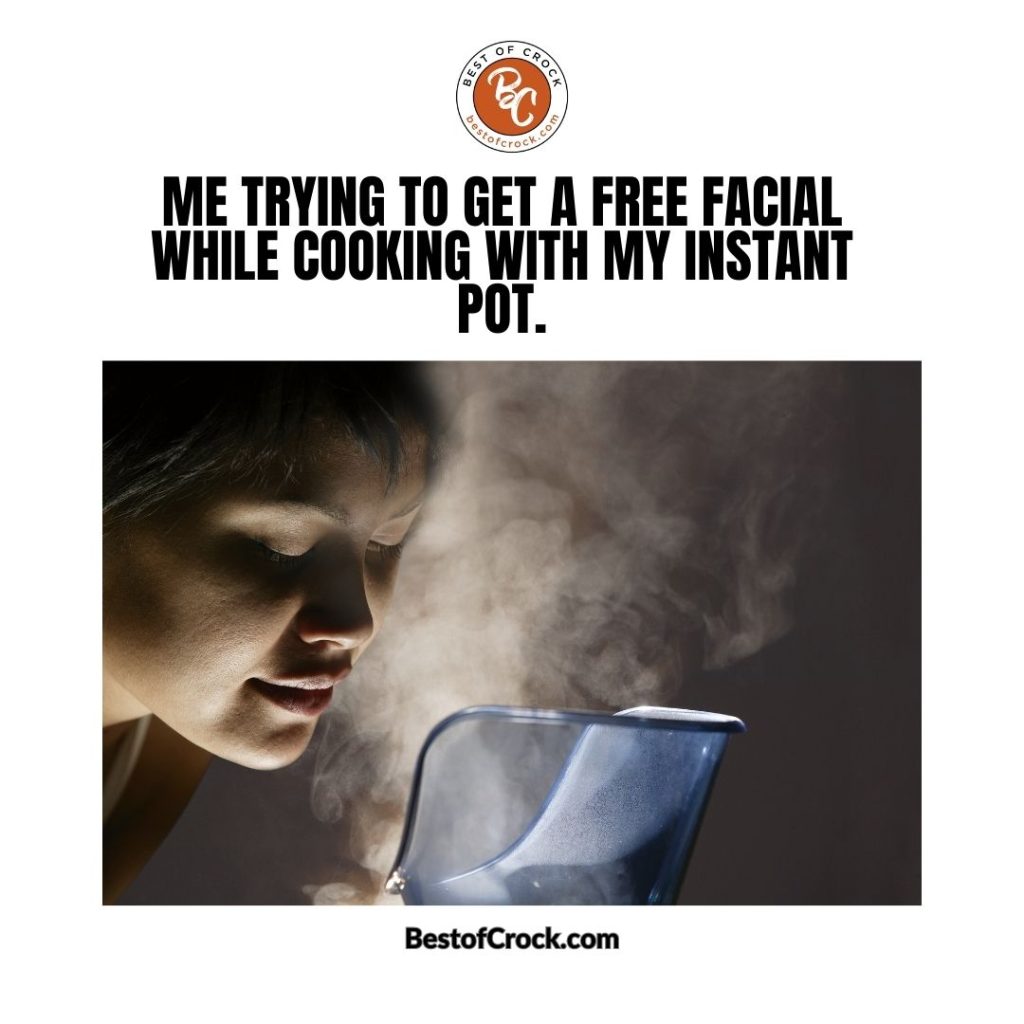 Me trying to get a free facial while cooking with my Instant Pot.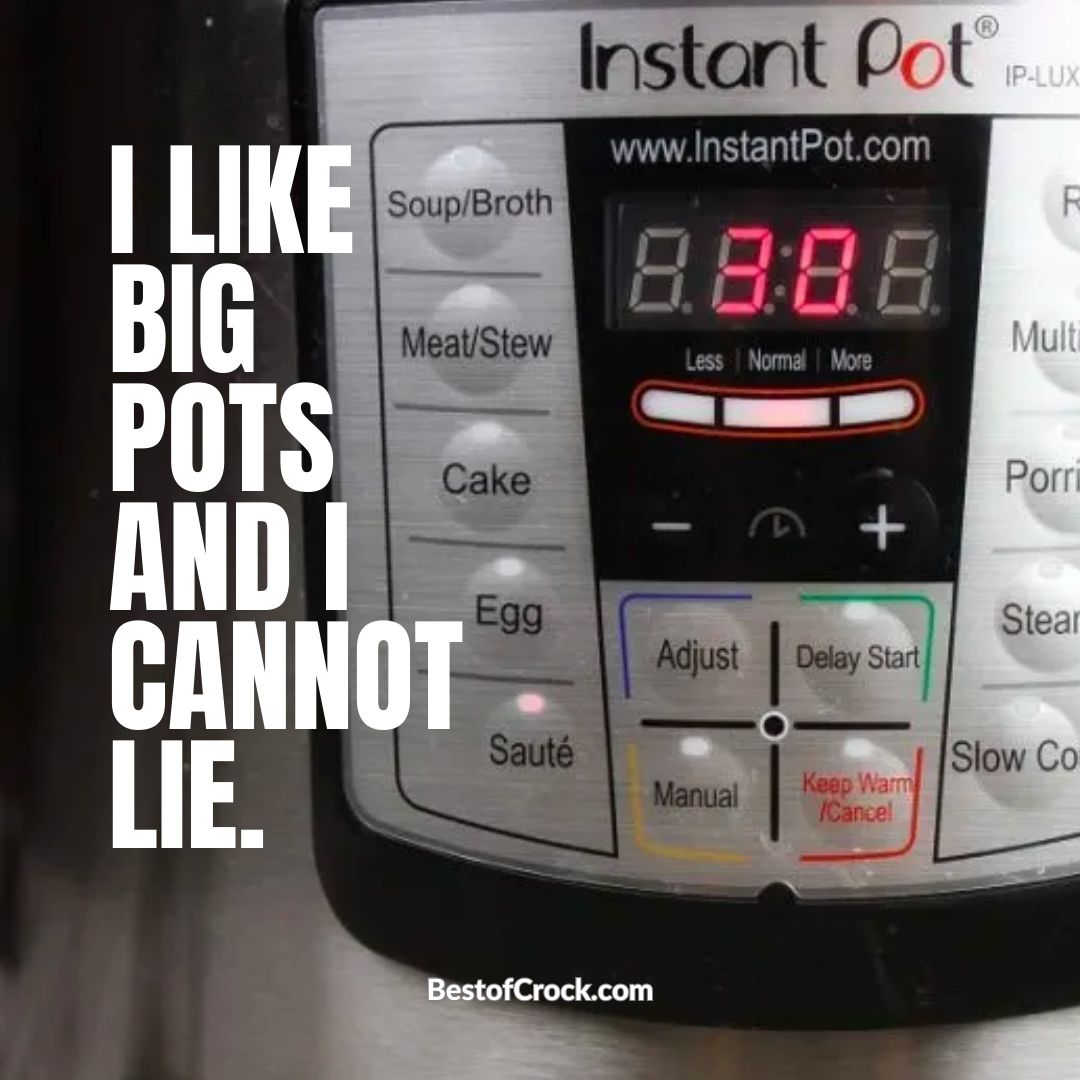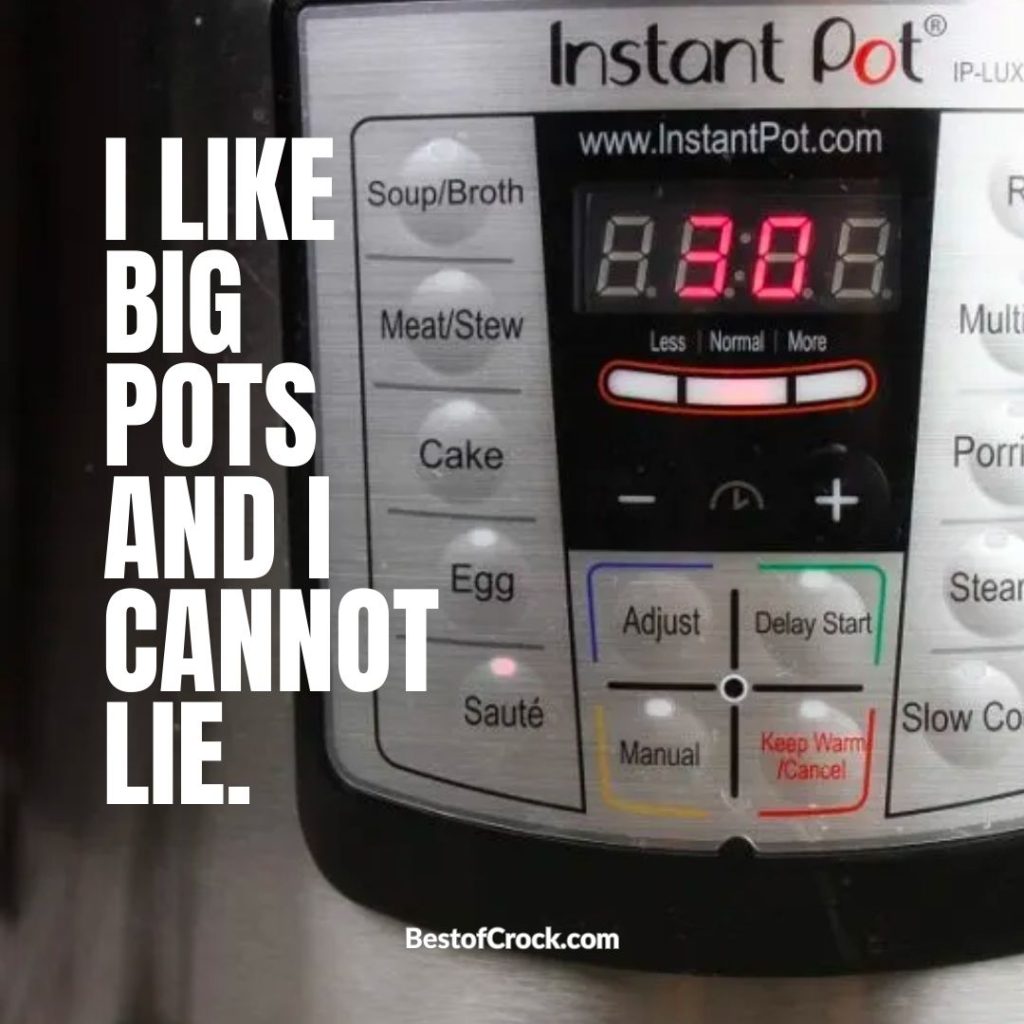 I like big pots and I cannot Lie.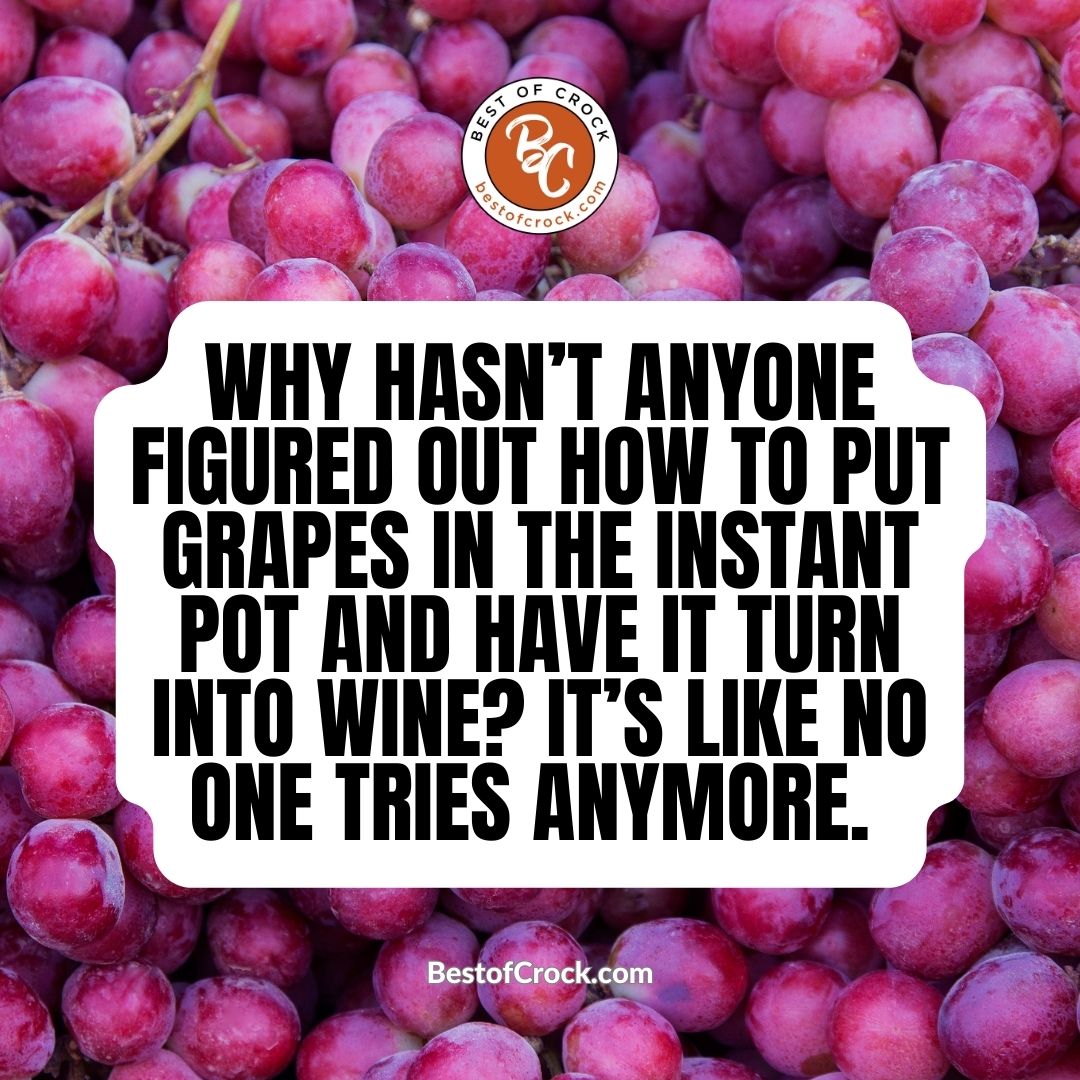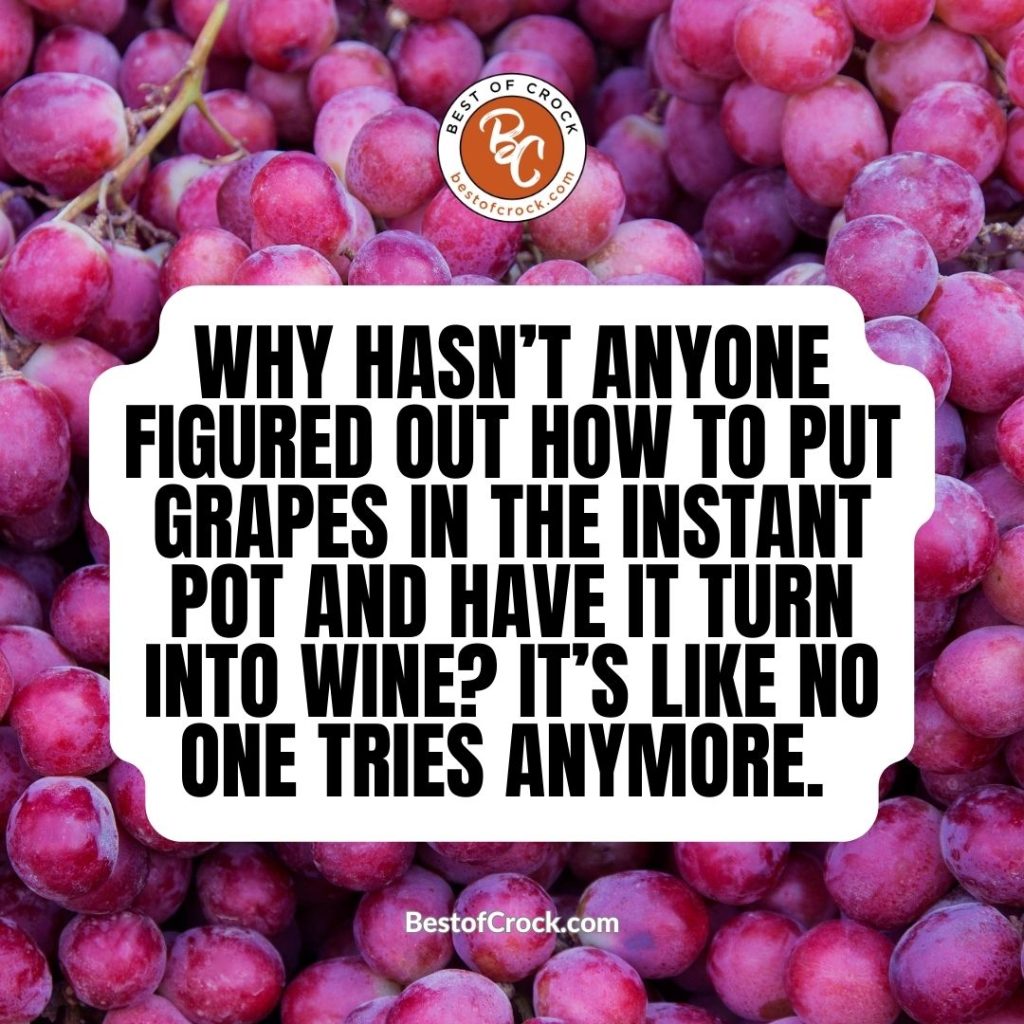 Why hasn't anyone figured out how to put grapes in the Instant Pot and have it turn into wine? It's like no one tries anymore.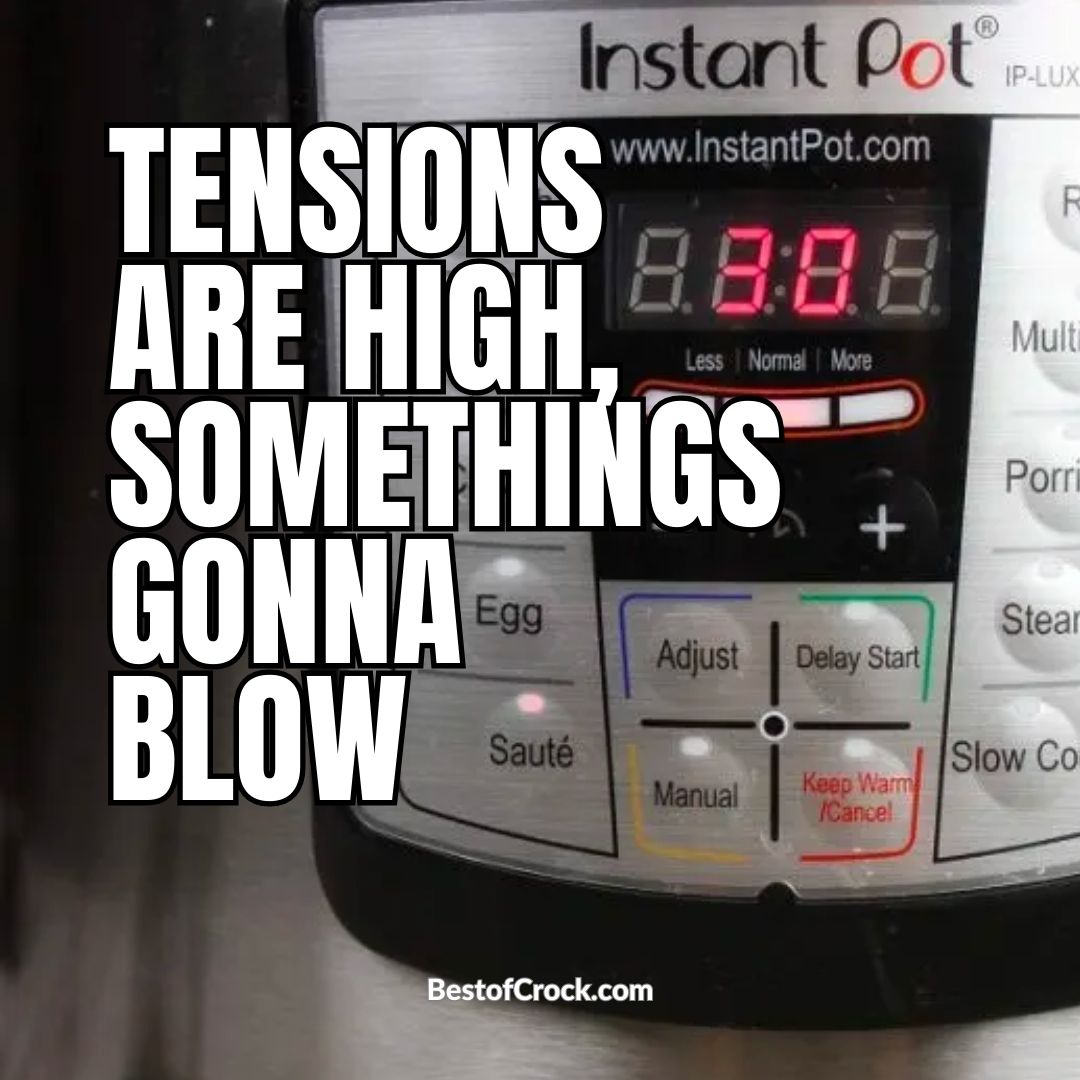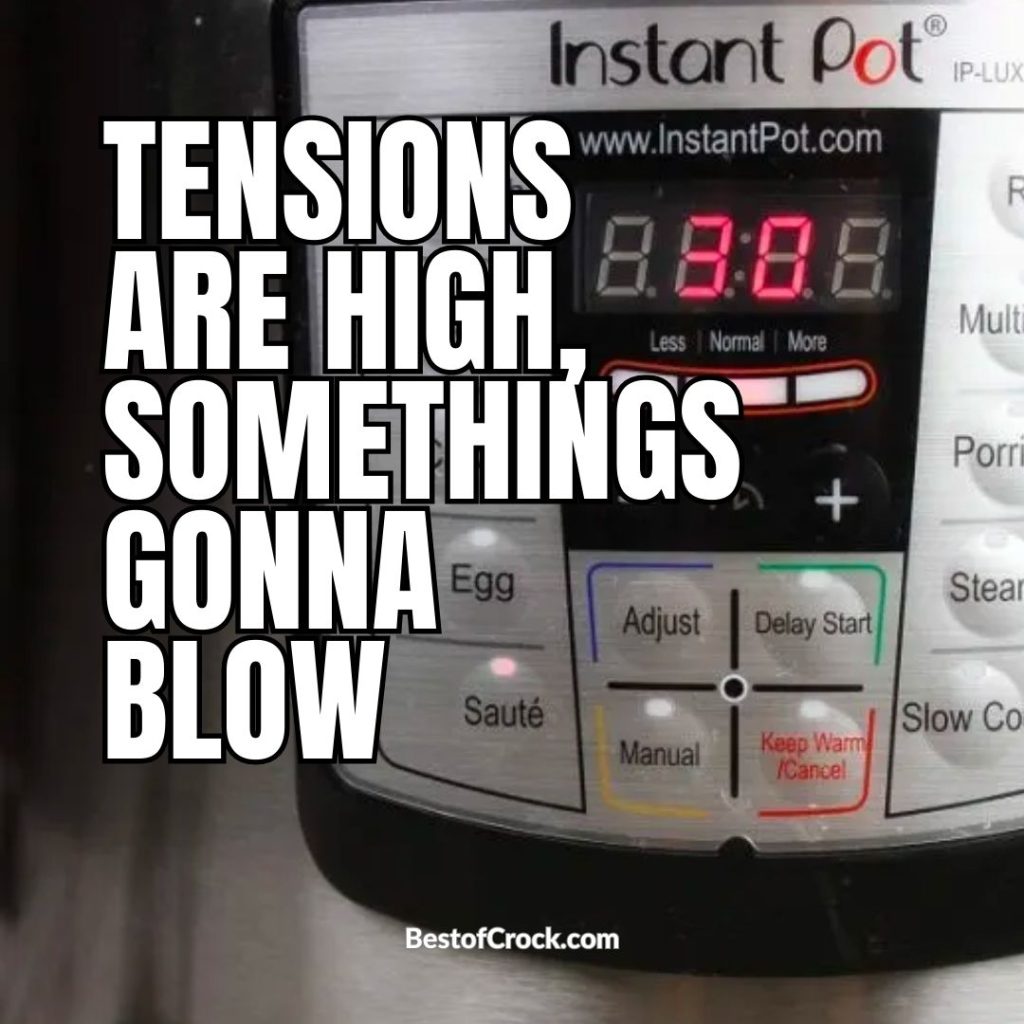 Tensions are high, something's gonna blow.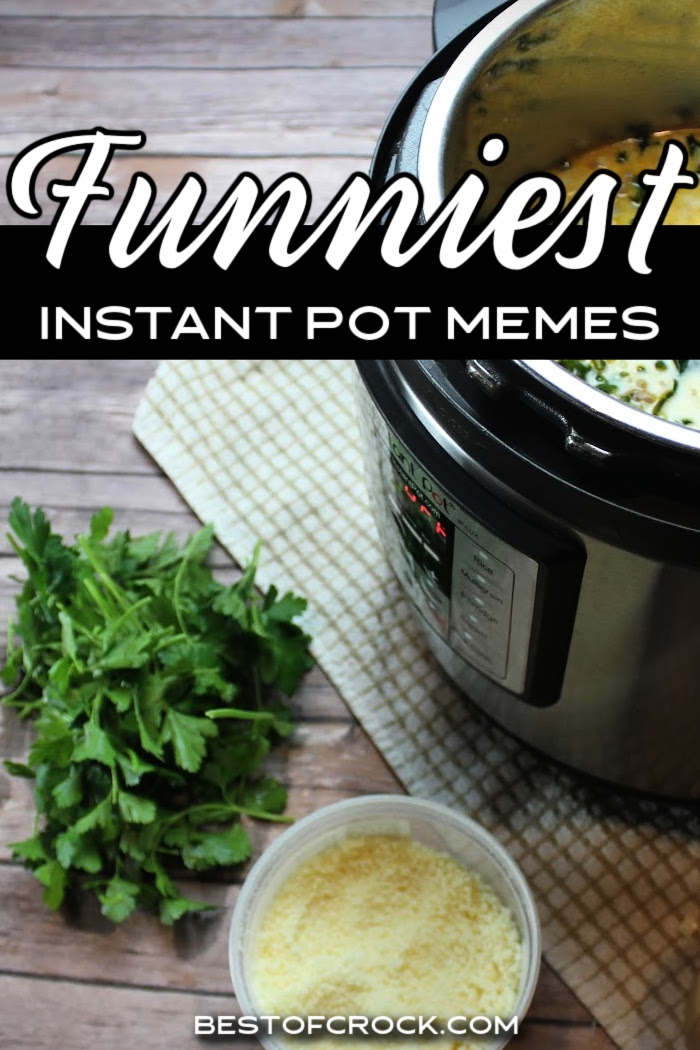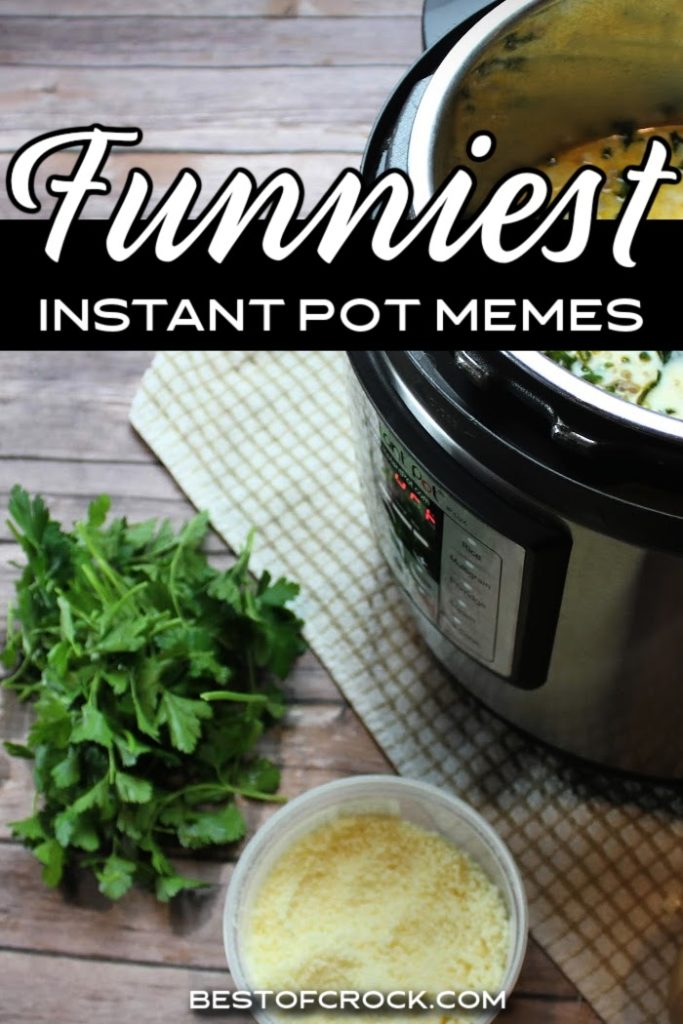 Instant Pot Recipes to Try
Beanless Instant Pot Ketogenic Chili Recipe | You don't need beans in your chili for it to be amazing.
Low Carb Instant Pot Pork Chops Recipe | Pork chops have never tasted better than when you make them in a crockpot.
Instant Pot Goulash Recipe with Beef | Goulash is a delicious pasta recipe that is filled with flavor and can be made in an instant.
Instant Pot Chicken Pot Pie Casserole | Avoid the burns on the roof of your mouth that come with chicken pot pies by making it a casserole.
Healthy Instant Pot Teriyaki Chicken | Take your teriyaki chicken to the next level with this delicious Instant Pot chicken recipe.