Crockpot Memes to Serve with Crockpot Breakfast Casseroles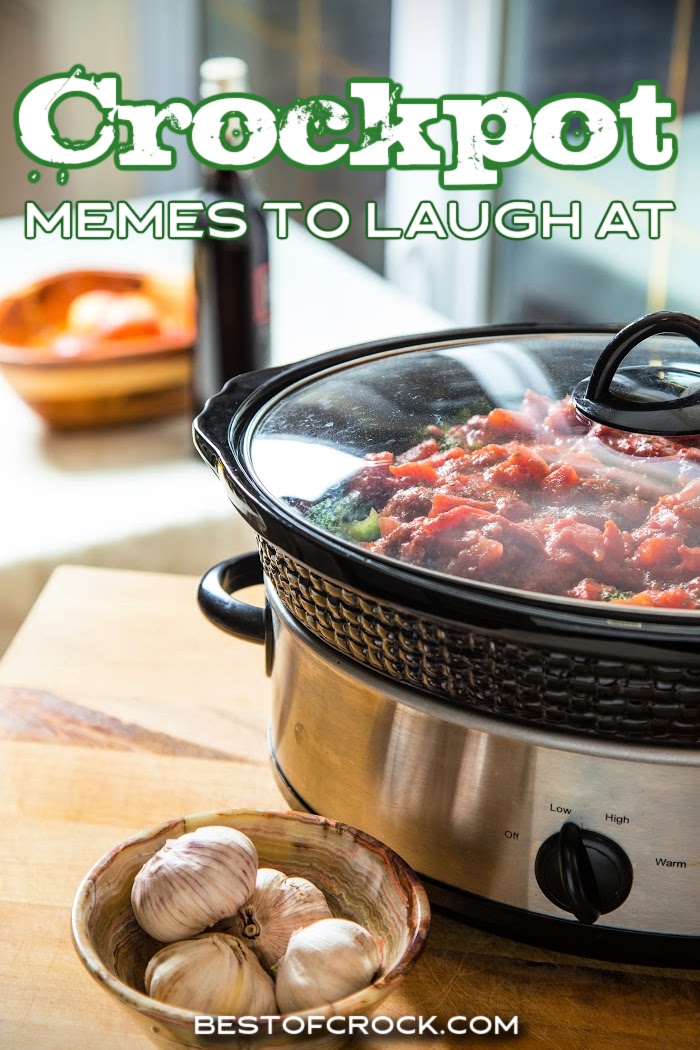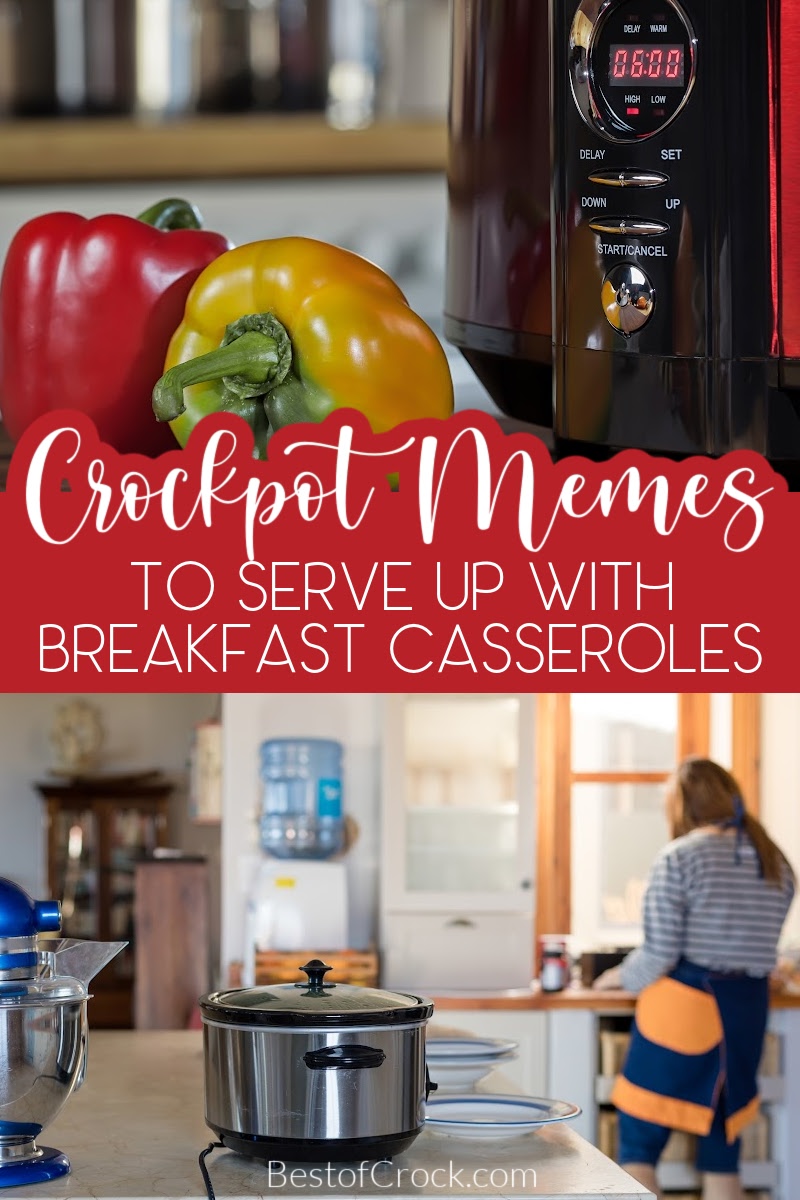 Cooking with a crockpot is an entirely different experience. We all are familiar with the idea, dump ingredients into the crockpot, wait for hours, and then the food is ready to eat. But what do we do while the food is cooking? We can look at some crockpot memes to serve as sides.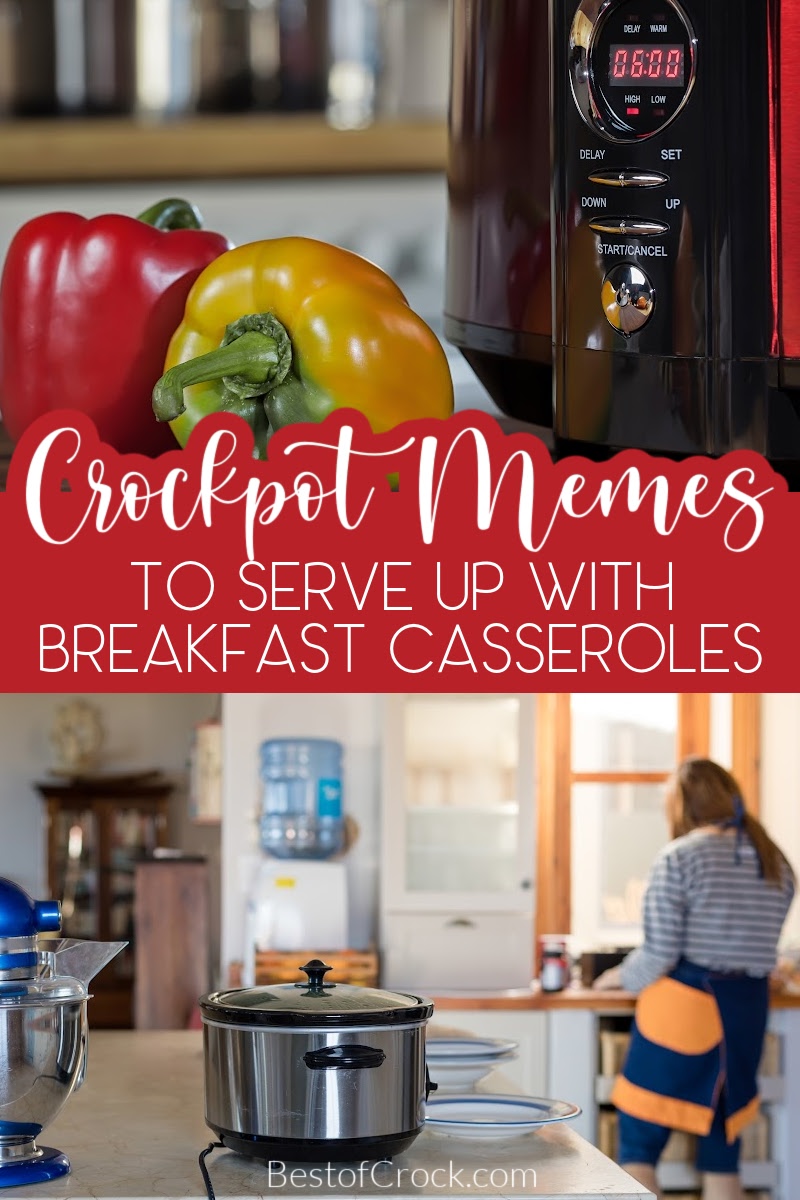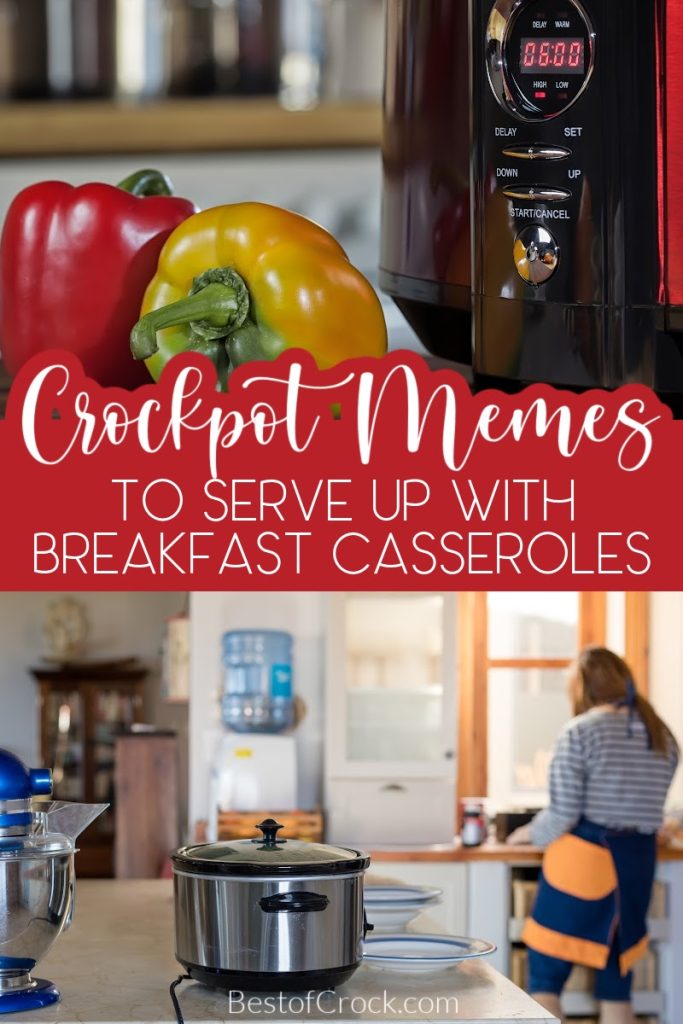 Crockpot memes are the perfect crockpot side dish recipes to serve up with your breakfast casseroles, lunch meal prep, and dinner party recipes. Crockpots definitely make life easier for us all.
We have busy schedules and fitting time to cook in the mix is not always easy. The crockpot comes in handy on days like those and we still can eat dinner without ordering from the windows of our cars. But sometimes the crockpot is a completely different experience.
There are some crockpot recipes that are absolutely delicious. These recipes can be crockpot dinner recipes, crockpot breakfast recipes, or even crockpot meal prep lunch recipes. But we don't always get the craving for one of these recipes when we have a busy day ahead of us.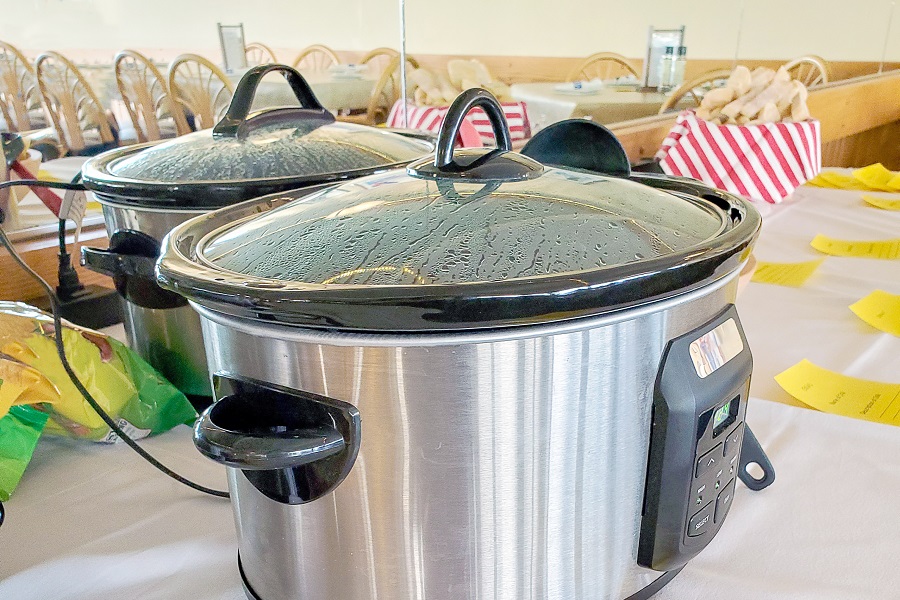 That is when the low and slow cook time of a crockpot can be a bit much. We are so excited for this delicious meal that we started this morning but won't be enjoying until this evening. All you can do is wait for the delicious recipe to be finished.
Luckily, there are crockpot memes for that. Memes help depict things that many of us, if not all of us have experienced. That means memes about crockpots are perfect for those eight hours we will be waiting for dinner to be ready.
We all have experienced the highs and lows of crockpot cooking, why not smile about them rather than switching back to traditional cooking.
Crockpot Memes to Serve with Your Meal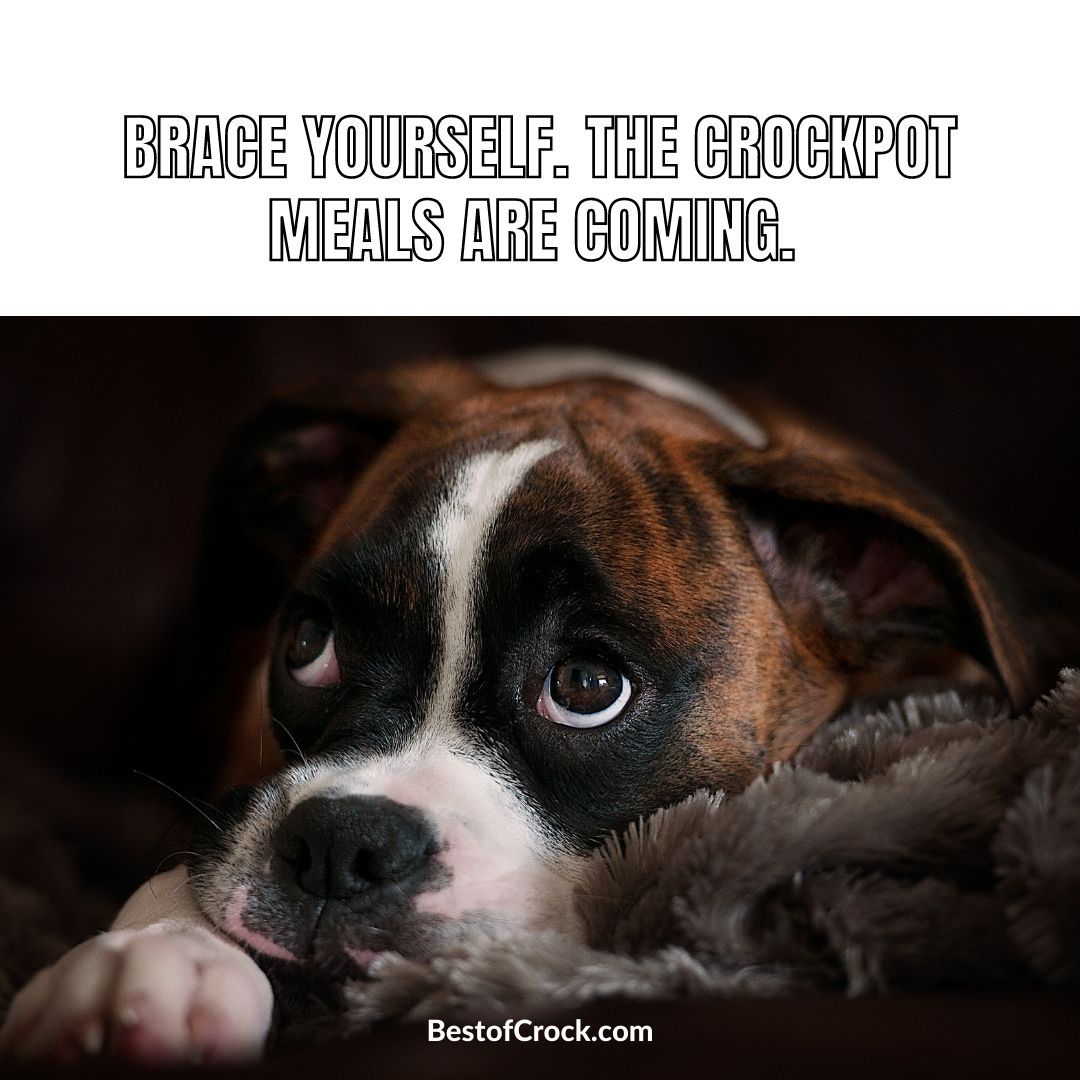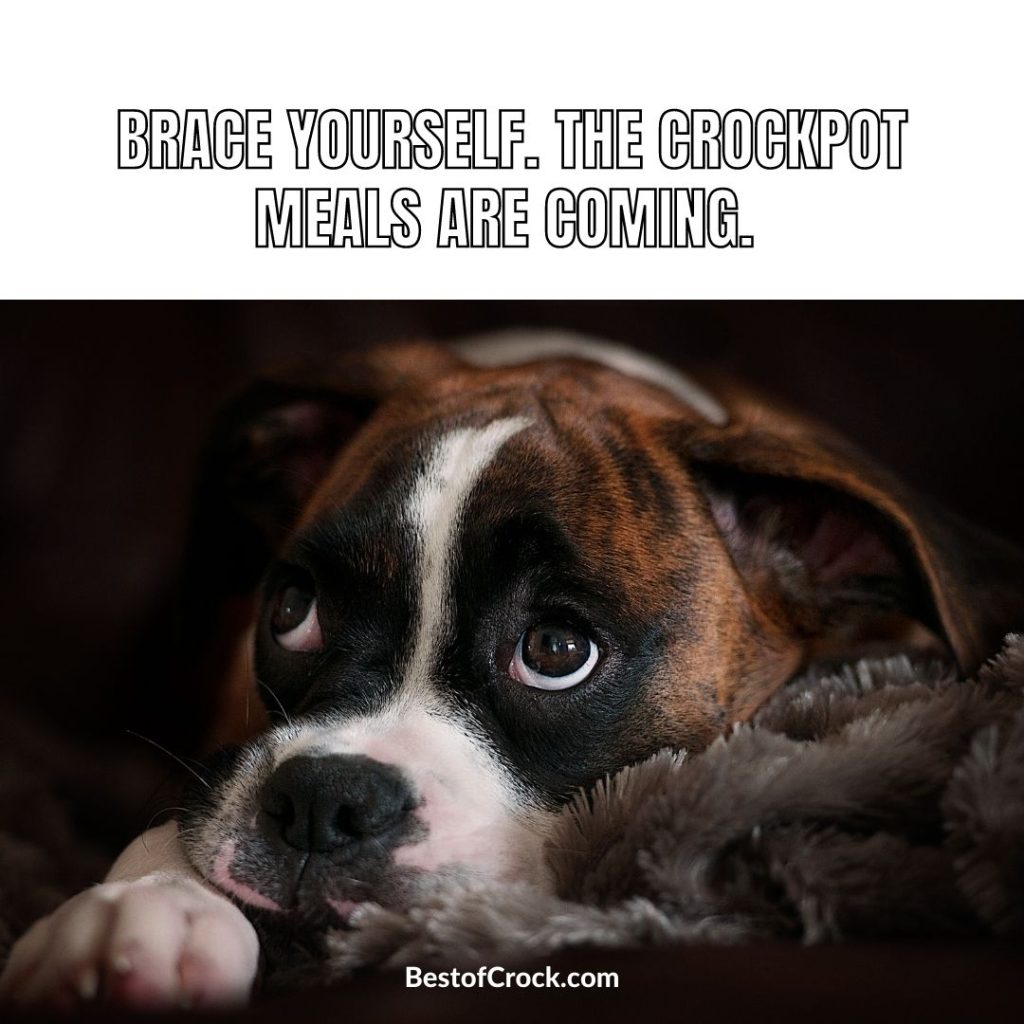 Brace yourself. The crockpot meals are coming.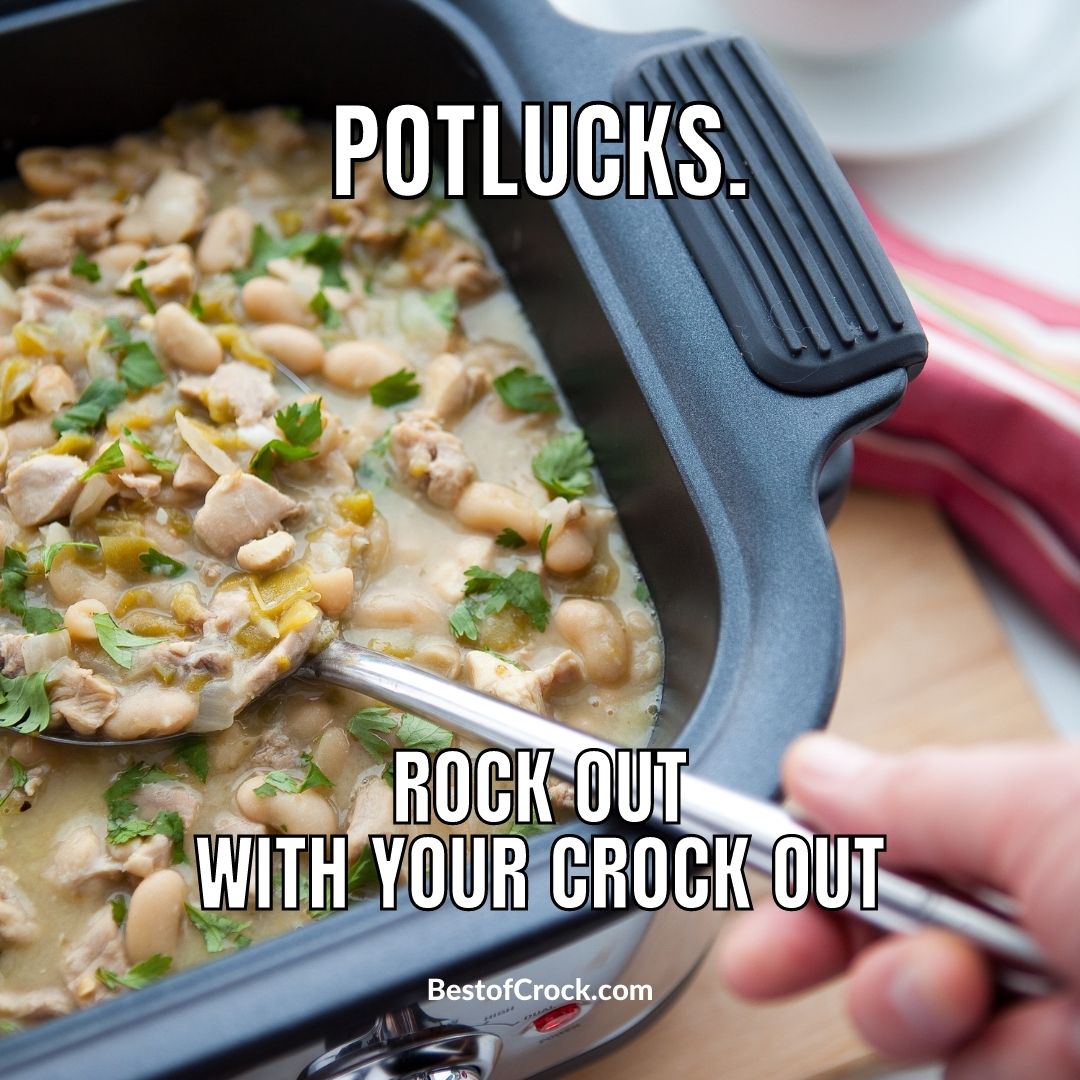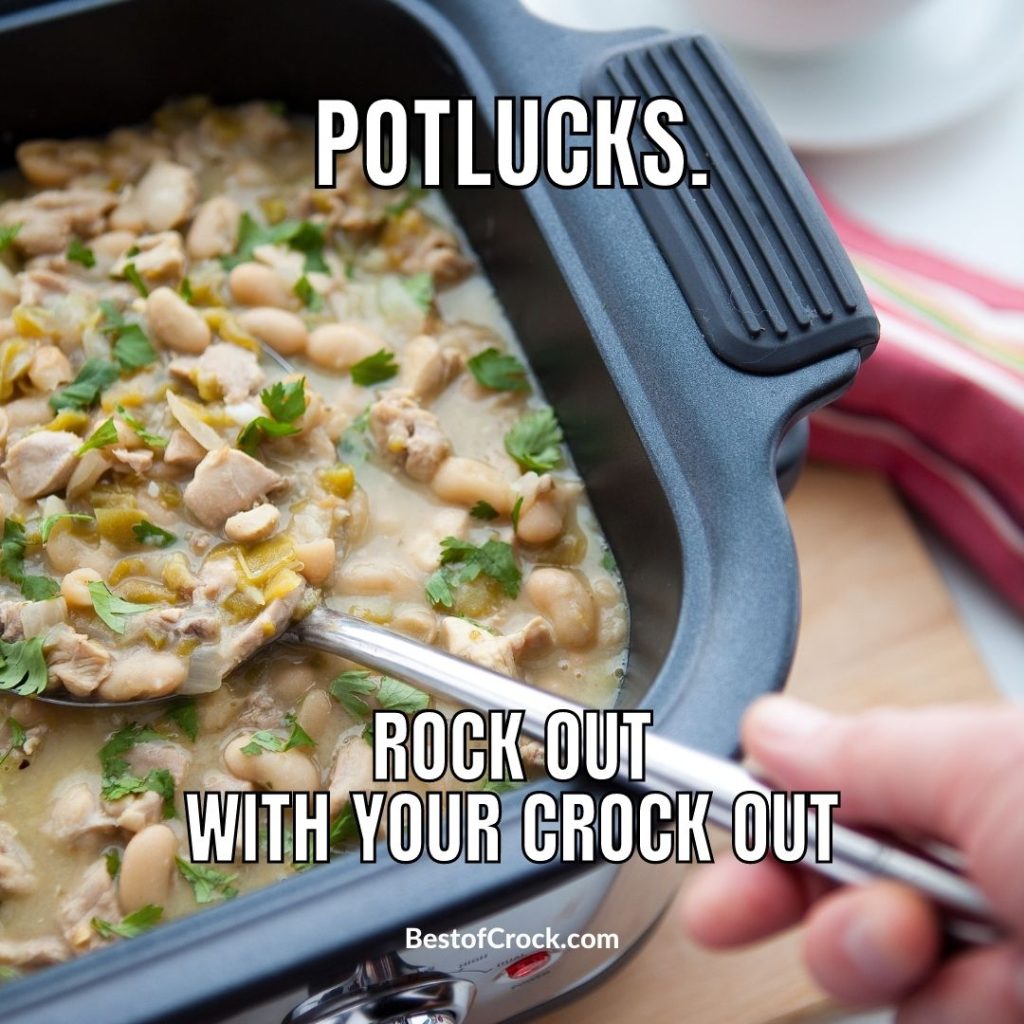 Potlucks. Rock out with your crock out.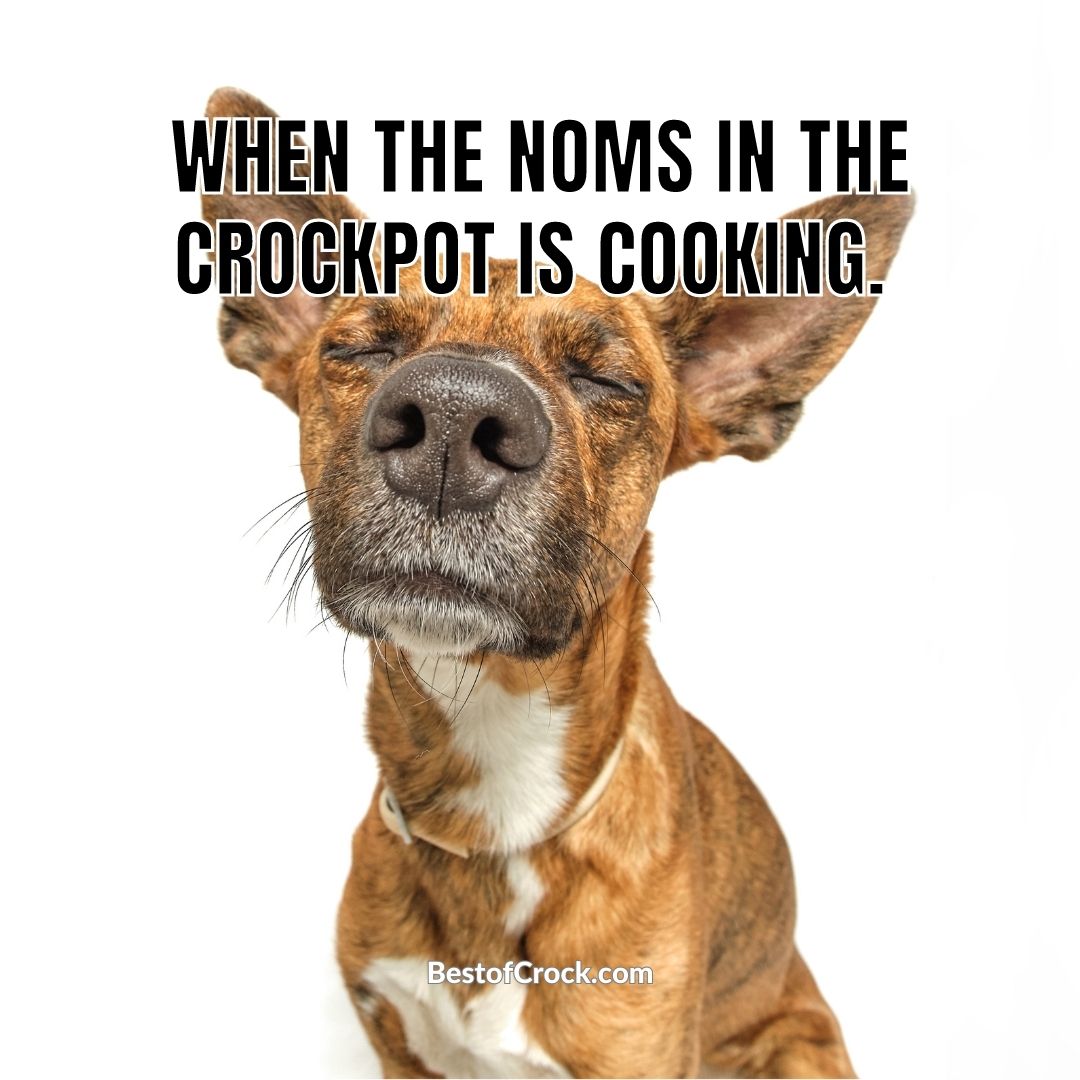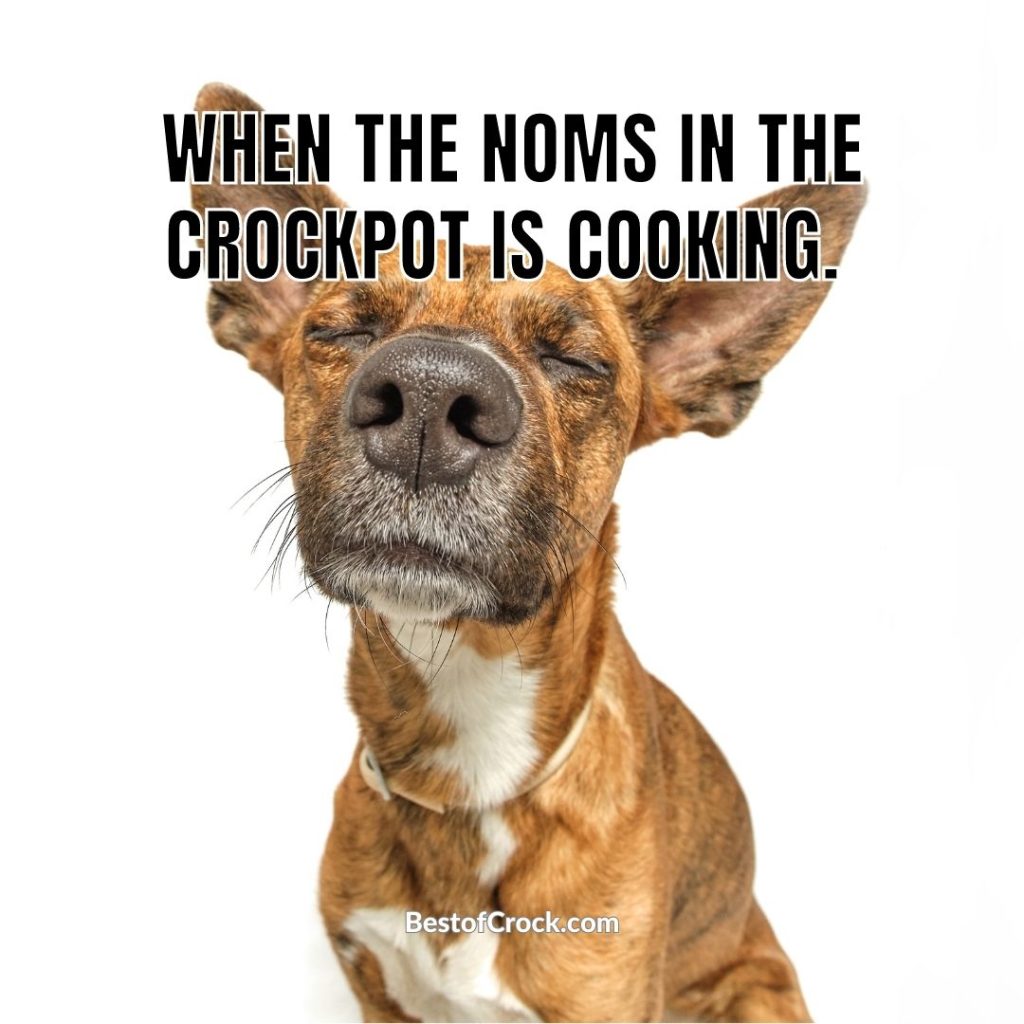 When the noms in the crockpot is cooking.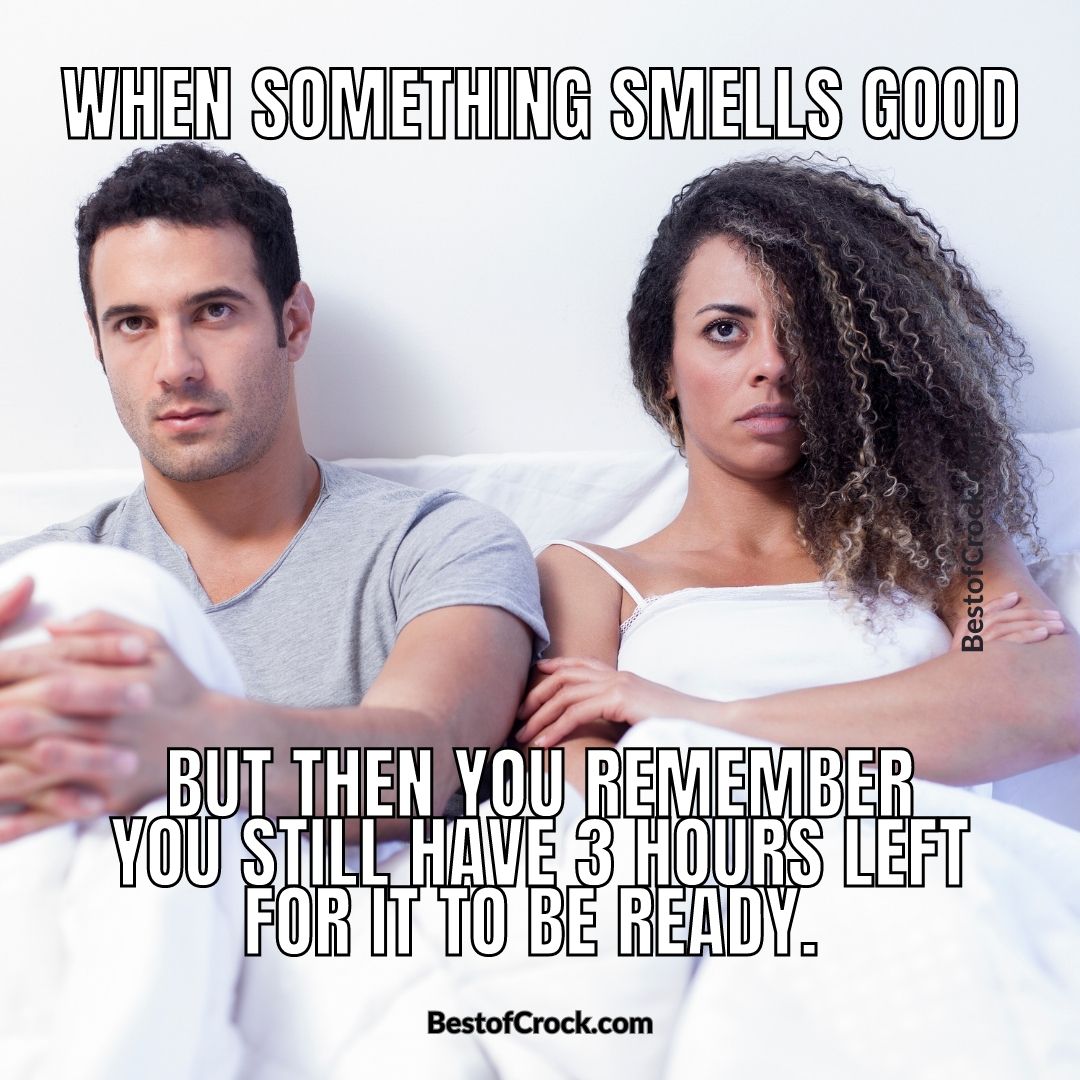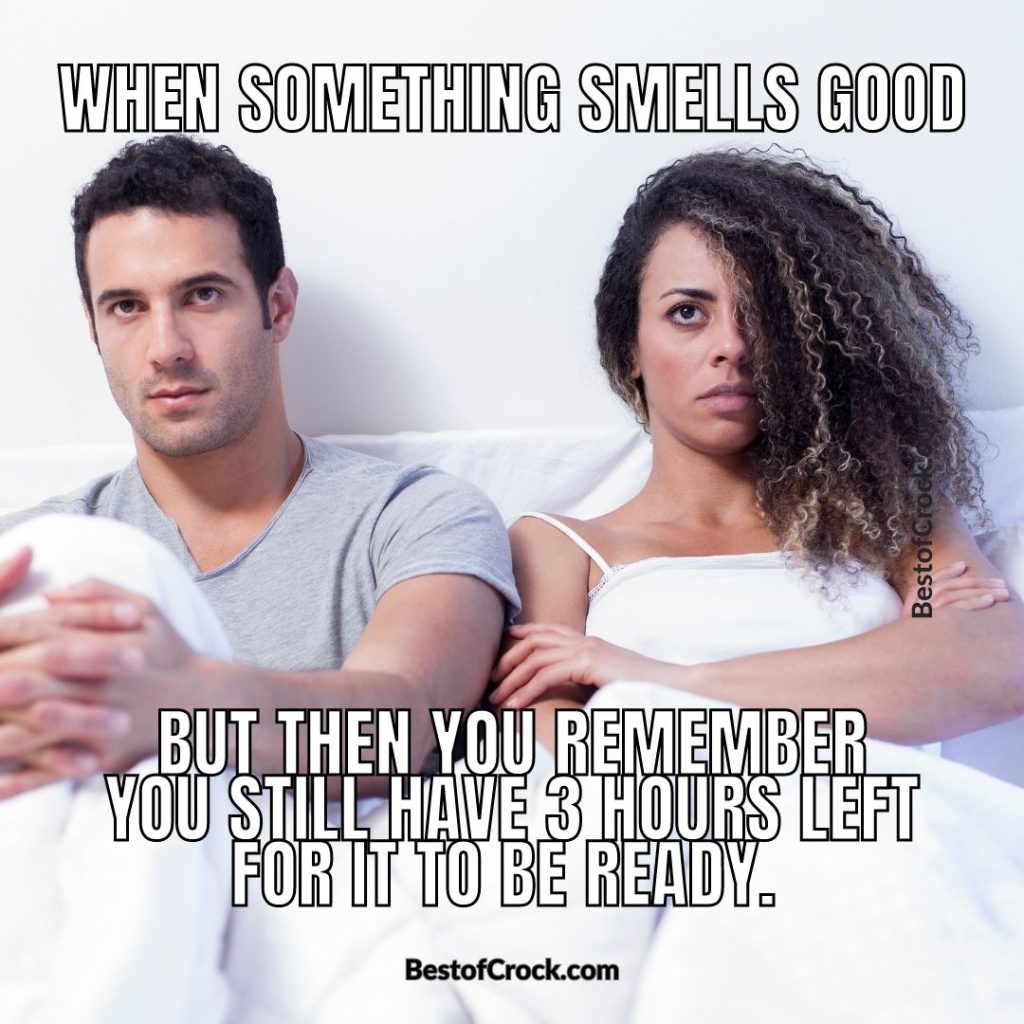 When something smells good but then you remember you still have 3 hours left for it to be ready.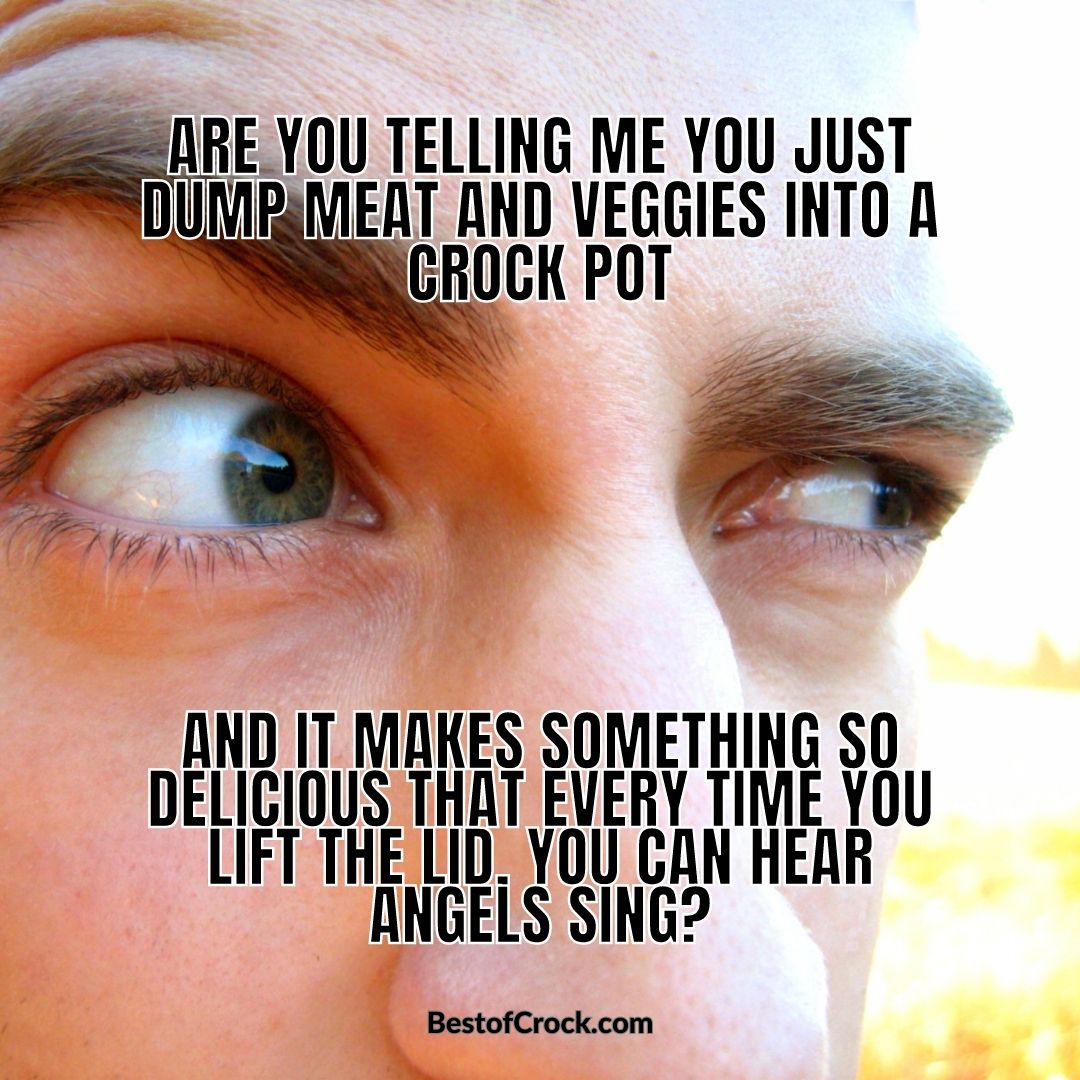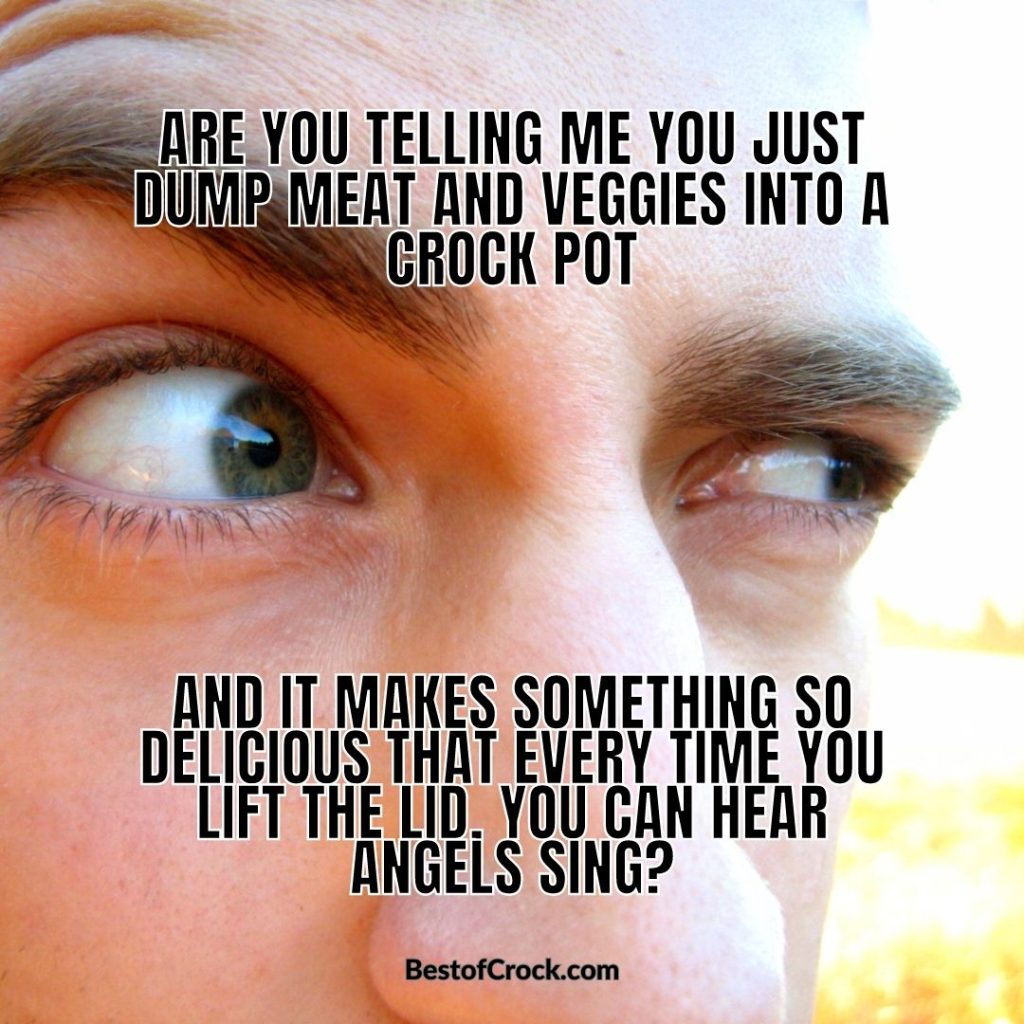 Are you telling me you just dump meat and veggies into a crockpot and it makes something so delicious that every time you lift the lid, you can hear angels sing?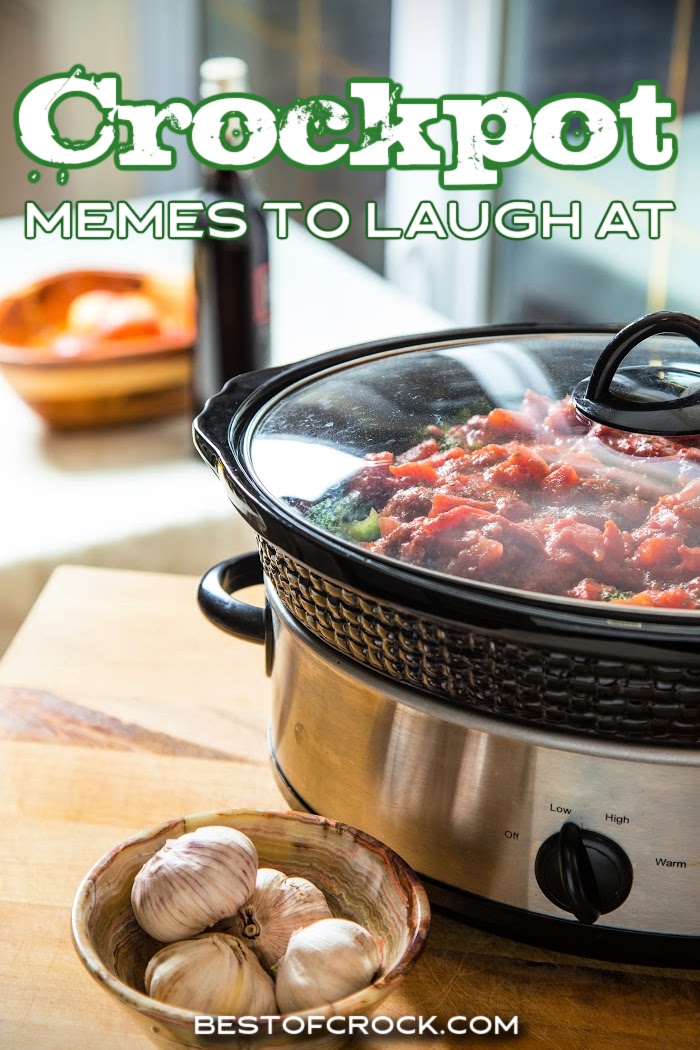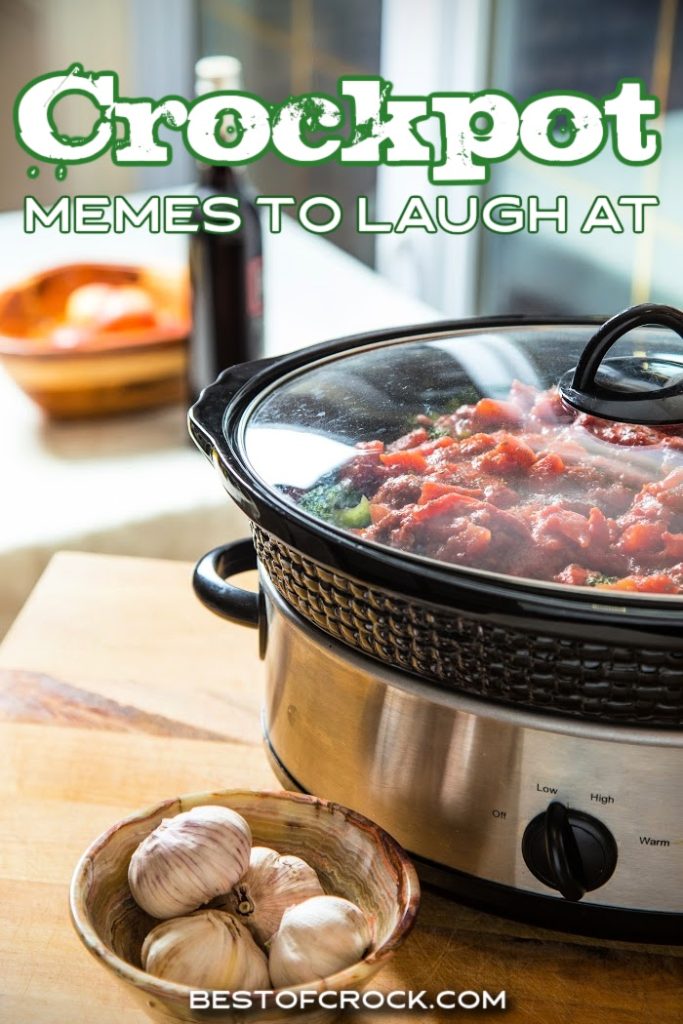 Crockpot Recipes to Try
Clean and Healthy Crockpot Chicken Tikka Masala Recipe | Chicken tikka masala is about to get way easier to cook at home.
Crockpot Corn on the Cob with Coconut Milk Recipe | Why not change things up a bit to make your next serving of corn on the cob even better?
Crockpot Little Smokies with Grape Jelly and BBQ Sauce | You aren't at a party until you've served up the lil smokies.
Easy Crockpot Hashbrown Casserole Recipe | Wake up to a breakfast that is ready to eat and delicious.
Crockpot Turkey Chili Without Beans | Which side are you on for the beans or no beans in chili debate?