Instant Pot Cranberry Chicken Recipes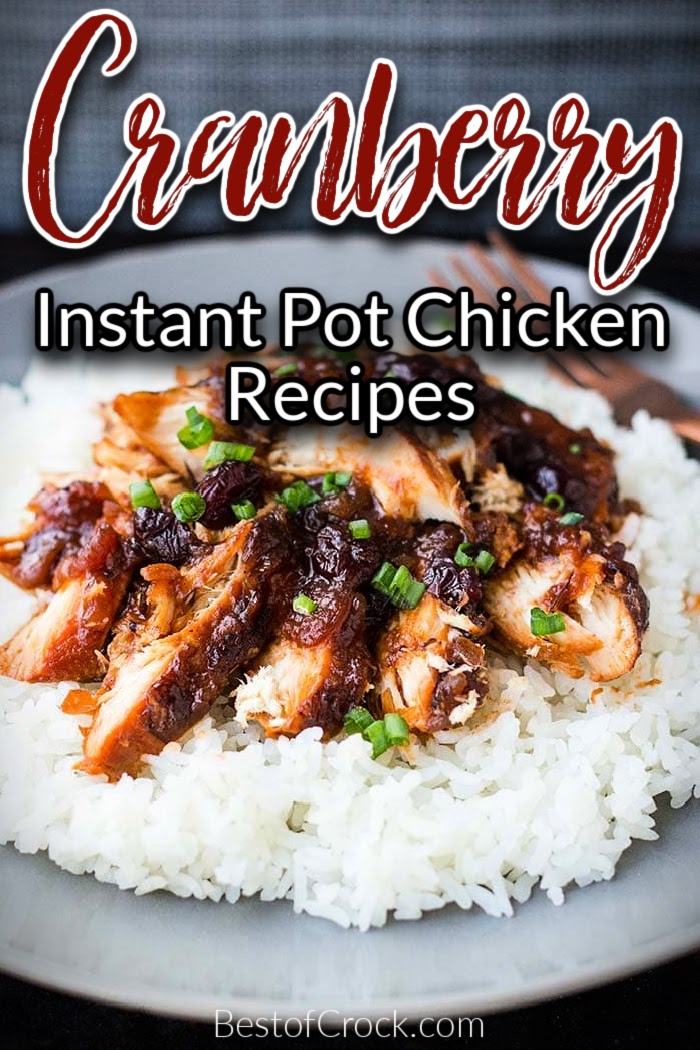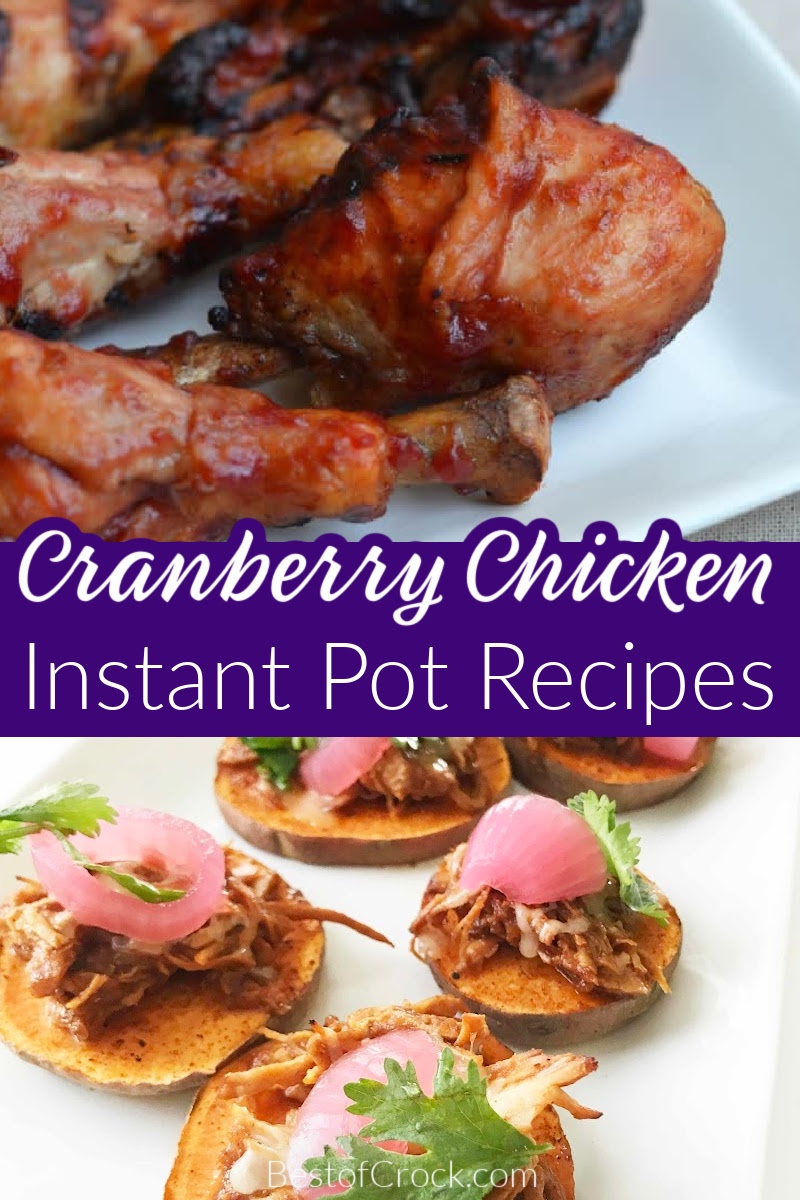 Cranberry chicken is a delicious meal that utilizes that winter favorite, cranberry and turns it into a topping that just doesn't quit. You can even use Instant Pot cranberry chicken recipes to try it for the first time or to bring back a family favorite this year.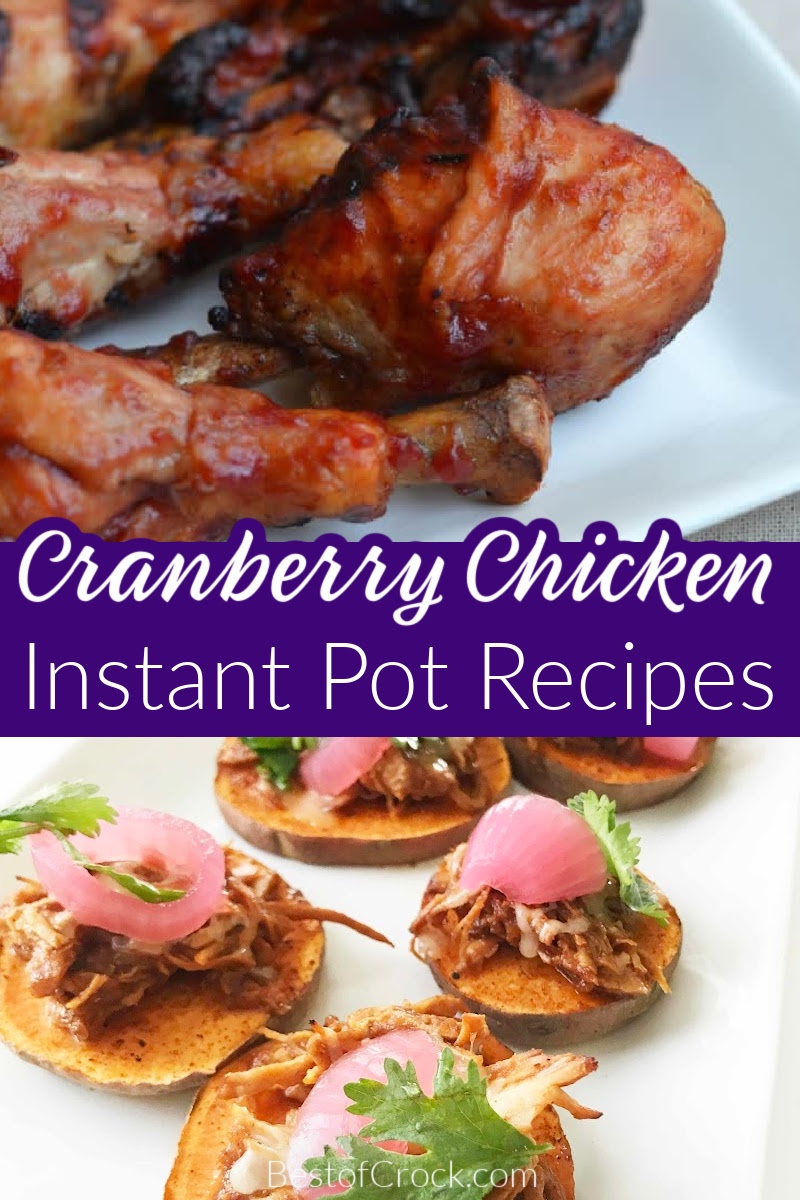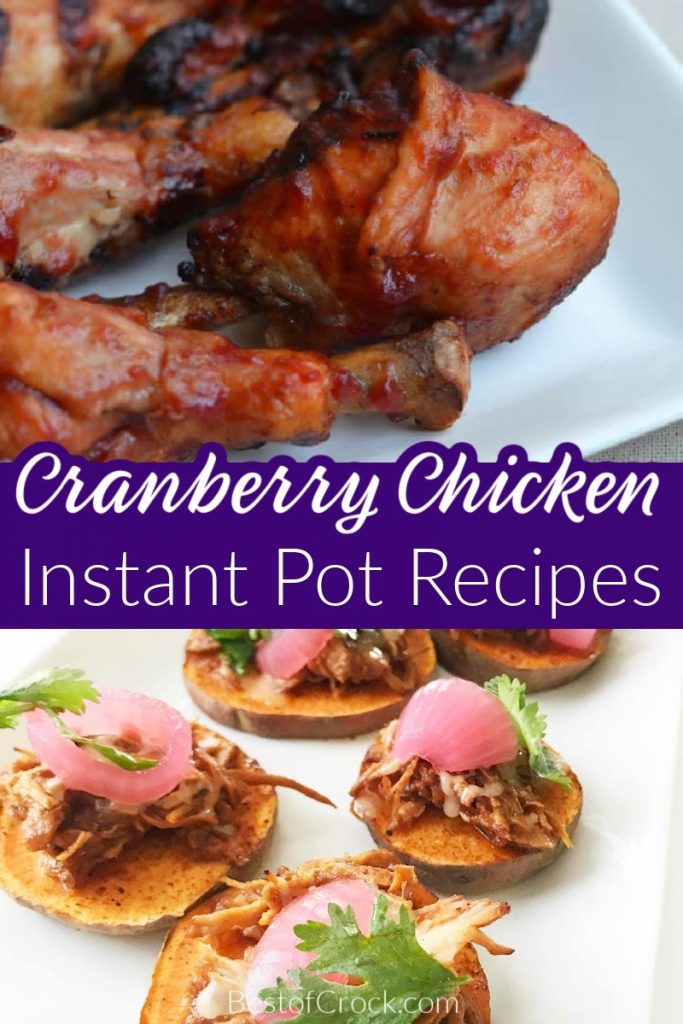 Chicken is such a diverse meat to use for lunch and dinner. You can have chicken every night this month and still not eat your way through the different chicken recipes. In fact, when was the last time you had cranberry chicken?
Instant Pot cranberry chicken is an easy dinner recipe that is filled with flavor you and your family can enjoy any night of the week. Instant Pots really make a difference in the kitchen. You can toss a few ingredients in, and in minutes you have a meal ready to eat.
The hard part is never the recipe, it is picking the recipe you want to use that is difficult. Luckily, we have just the idea for tonight's dinner, Instant Pot cranberry chicken recipes. These recipes are sweet, savory, and so easy to make.
Like chicken, these recipes can be diverse so be sure to pick more than a few different versions to try. In fact, you can make it a winter challenge, to eat your way through the many different ideas people have shared with their cranberry chicken recipes.
Chicken Breast Cranberry | Meatloaf and Melodrama
Paleo Cranberry Chicken | The Cheerful Kitchen
Orange Cranberry Chicken | Happy Foods Tube
Catalina Cranberry Chicken | Make Ahead Meal Mom
Chili Cranberry Chicken | Home Pressure Cooking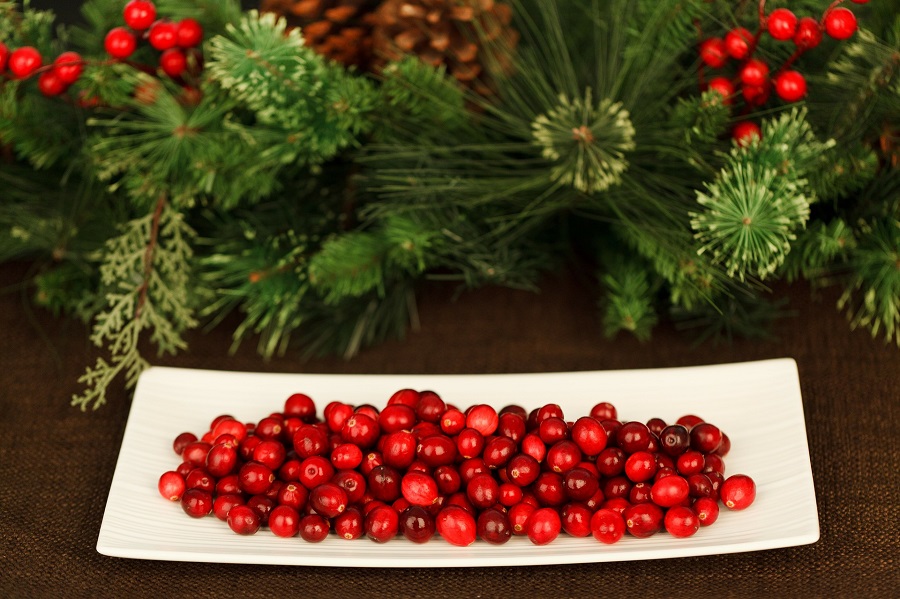 Instant Pot Cranberry Chicken Recipes
There are so many different combinations you can use with cranberries and chicken. You can make a basic BBQ chicken recipe and add cranberries or get some taco shells ready for cranberry chicken tacos.
The possibilities are endless. The question is, which will you try first? Luckily, chicken is always easy to find, and cranberries aren't hard either. You can try every one of these recipes until you find your favorite.
Spicy Cranberry Chicken Drumsticks | I Don't Have Time for That
Onion Mix Cranberry Chicken | Once a Month Meals
Cranberry Pineapple Chicken | Instant Pot
Cranberry BBQ Chicken | Cook Shop Laugh
Pressure Cooker Cranberry Hot Wings | Taste of Home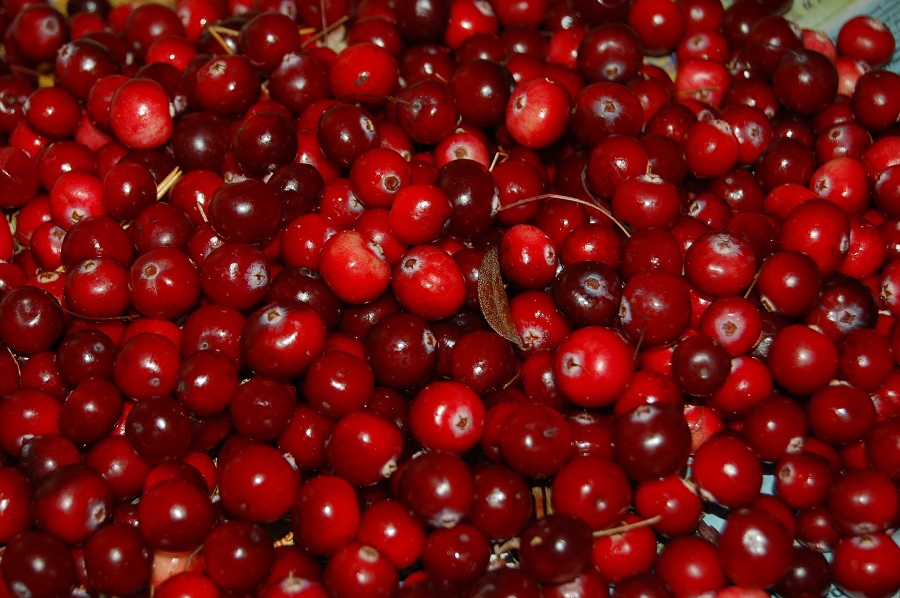 Enough for Everyone
These recipes are ready to help you with a family dinner. Of course, you can always use these recipes for holiday parties. Everyone is going to be tired of the turkey and ham is just a few weeks away. That makes chicken one of the best and easiest options to make for a crowd.
But chicken, chicken is a meat that doesn't get old fast. Especially with so many ways of making it. That's what makes Instant Pot cranberry chicken recipes the perfect holiday party dish. Of course, you don't have to wait until the holidays to enjoy these recipes.
Cranberry Teriyaki Chicken | Simple Sweet & Savory
Balsamic Cranberry Chicken Thighs | Pressure Cooking Light
Cranberry Chipotle Chicken Tacos | Farmstead Chic
Cranberry BBQ Chicken Bites | The Skinny Fork
Chicken and Cranberry Stuffed Acorn Squash | Brie OCD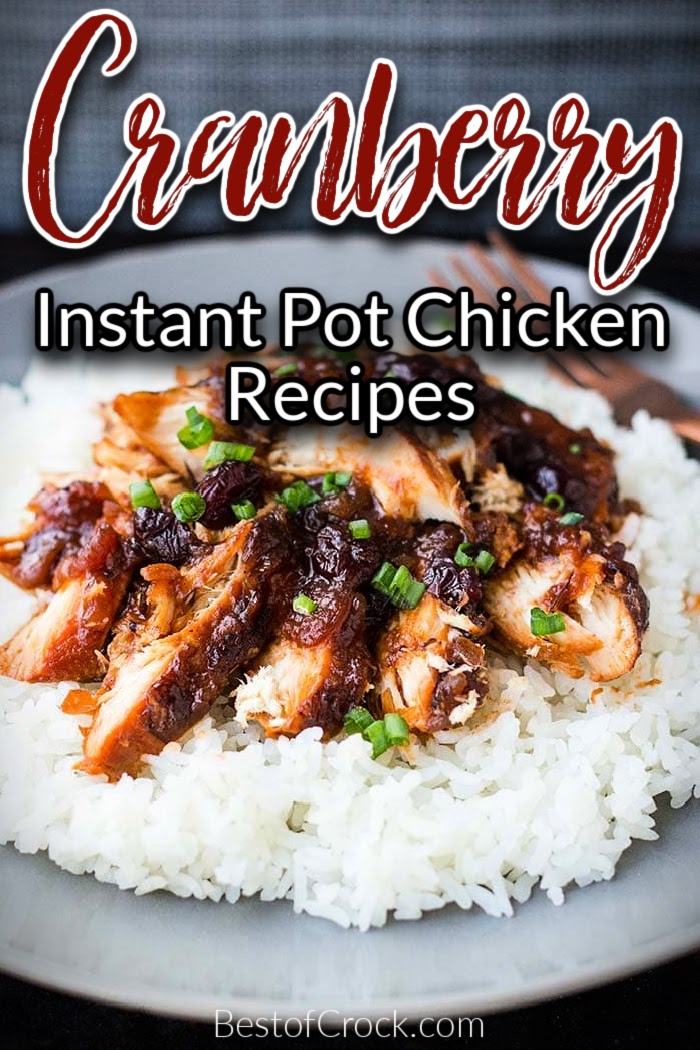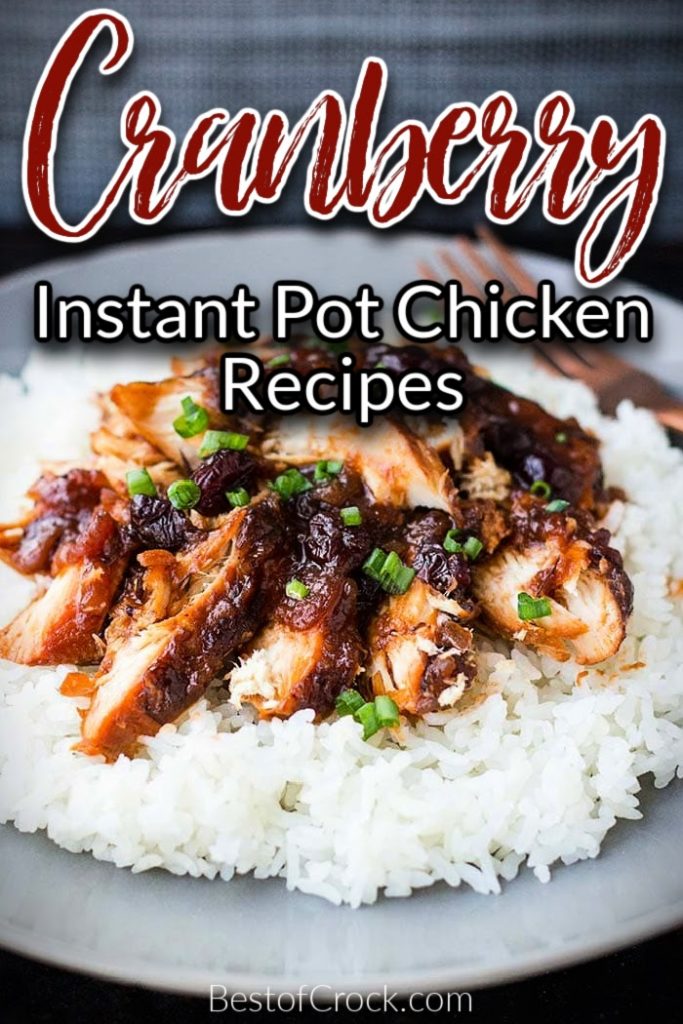 More Instant Pot Recipes
Instant Pot Chicken Noodle Soup | Chicken noodle soup is a classic. We all have our uses for it like when we're sick or when we want to snuggle up. Either way, this Instant Pot soup recipe is easy.
Instant Pot Pepper Soup Recipes | Vegetarian Friendly Options | Red pepper soup, on the other hand, is not a classic but it should be. Especially with this recipe.
Healthy Instant Pot Vegetable Beef Soup | Instant Pots are amazing at making soups. Soup is simple, tasty, and comforts us when we need it most. Vegetable and beef is an easy choice.
Instant Pot Sour Cream Scalloped Potatoes | Scalloped potatoes are definitely easier out of a box. But making them from scratch is also easy and far more delicious than any box mixes out there.
Instant Pot Goulash Recipe with Beef | The dish doesn't need to have a tasty sounding name to be tasty. This goulash is one of the tastiest pasta dishes you can make in an Instant Pot.