Crockpot Cinco de Mayo Party Food Ideas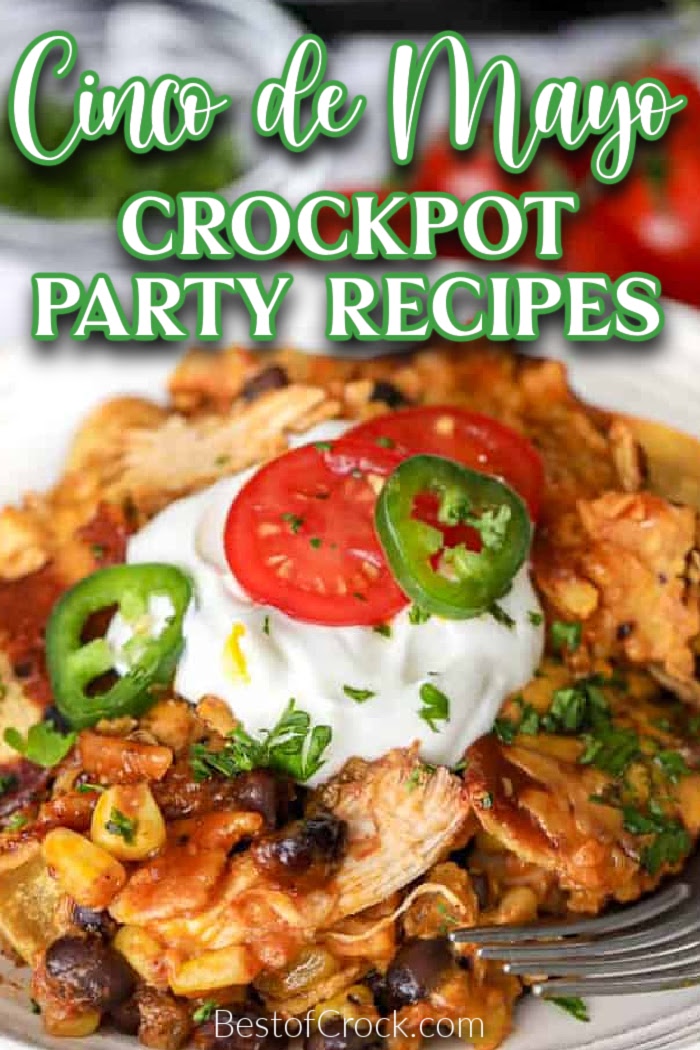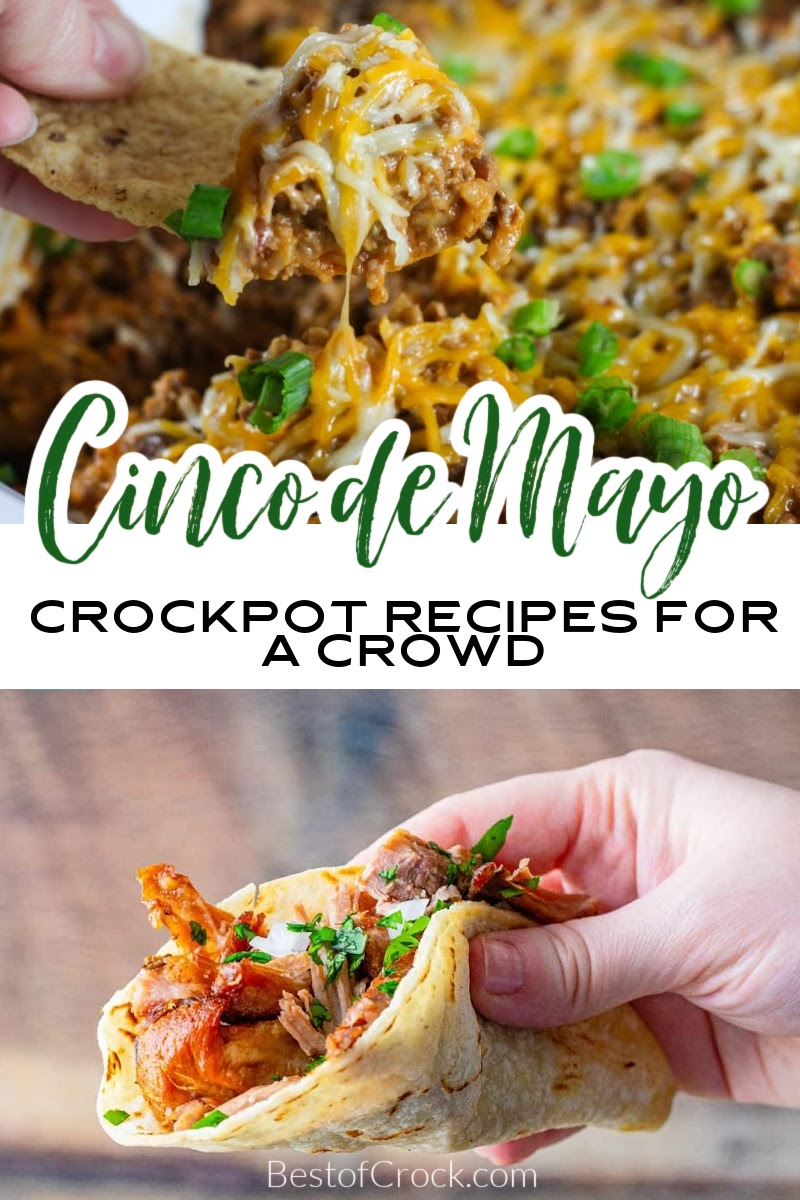 It is time to celebrate another culture. Cinco de Mayo is a Mexican holiday that celebrates the victory in a battle against the French. The celebration consists of parades, dancing, and food. You can get in on the fun with crockpot Cinco de Mayo party food recipes.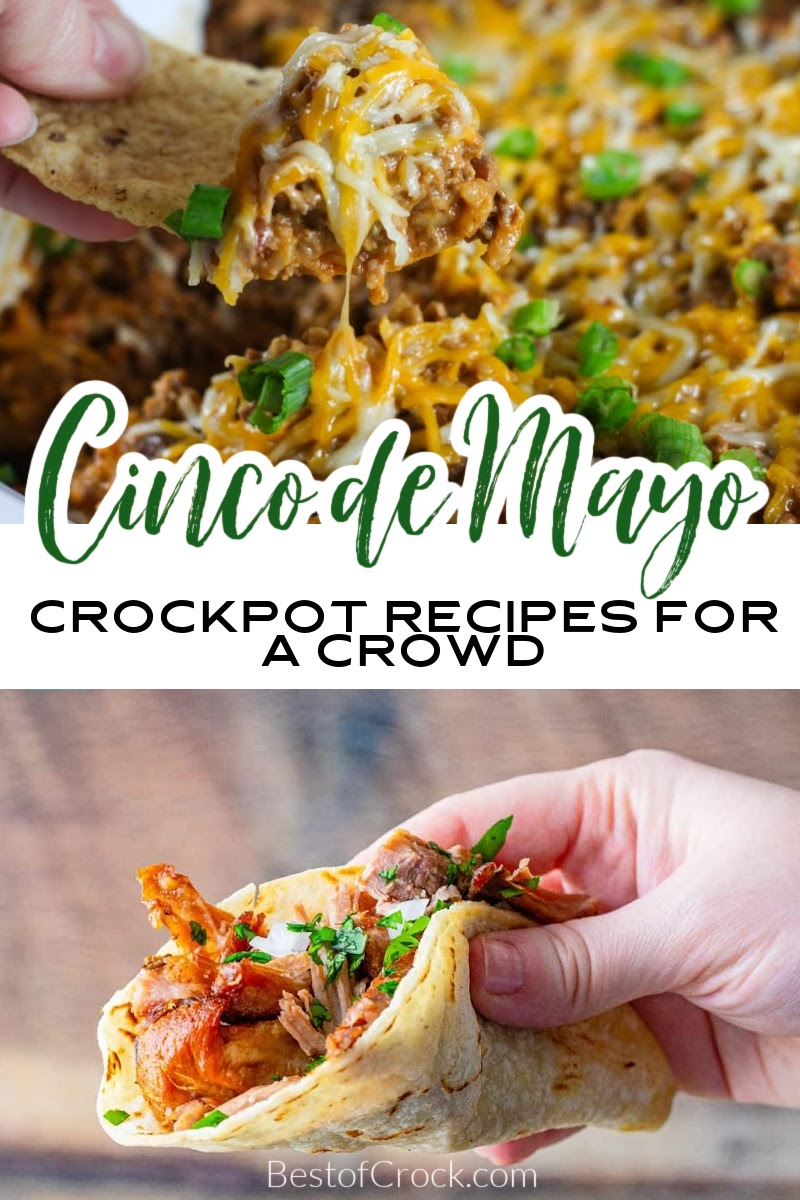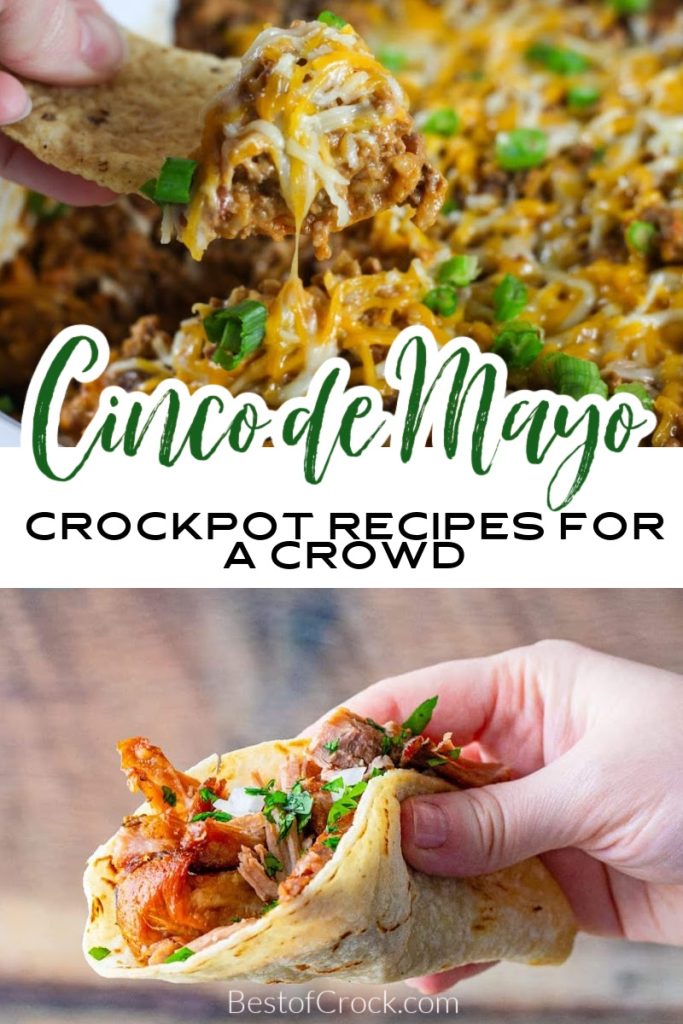 The best crockpot Cinco de Mayo party food ideas can help you get in on the fun with Mexican recipes and flavors. Cinco de Mayo is not Mexican Independence Day. People often run with that misconception for whatever reason.
Instead, Cinco de Mayo is about a single battle between Mexico and the French on May 5, 1862. The battle became known as the Battle of Puebla, so Cinco de Mayo is also known as the Battle of Puebla Day. Cinco de Mayo isn't widely celebrated in Mexico; however, there are some events.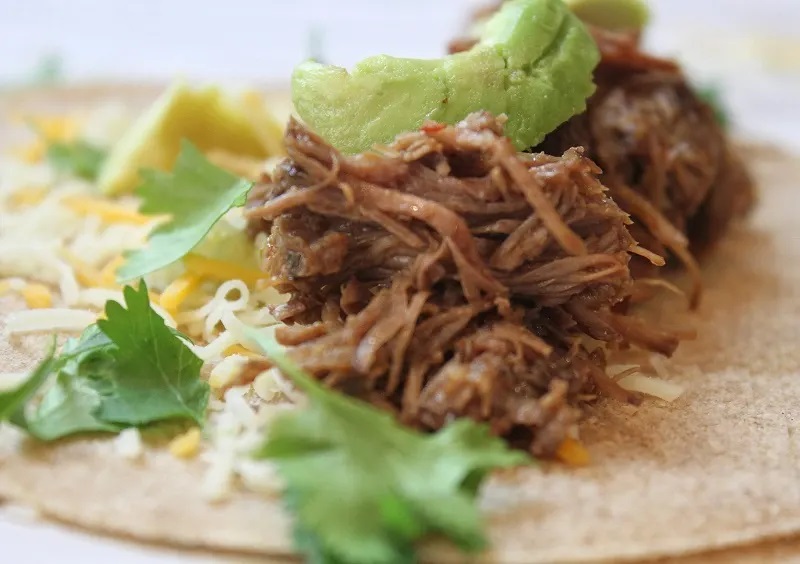 In fact, the state of Puebla is where the most significant celebrations can be found. The celebrations are filled with military parades, battle reenactments, and festivals. But to bring things into scale, Cinco de Mayo is not a federal holiday in Mexico.
That means you can compare it to things like Washington's Birthday or Veteran's Day here in the US. Still, there are celebrations here in the US as well, as we celebrate with our neighbors a piece of their history. You can celebrate by attending a local festival or by simply getting creative with dinner.
In fact, crockpot Cinco de Mayo party food ideas can help you host your own little Cinco de Mayo festival in your own backyard.
Beef Barbacoa Crock Pot Recipe
Slow Cooker Salsa Chicken for Tacos
Crockpot Pulled Pork Tacos Recipe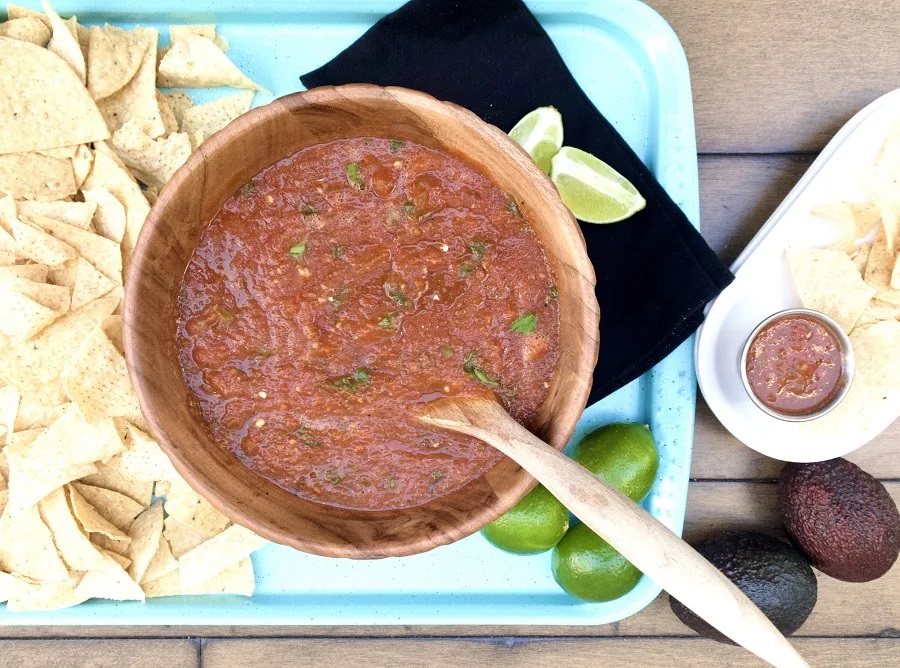 Why Celebrate Cinco de Mayo in the US
Mexico is America's neighbor. We don't always get along, but there are plenty of places in America that celebrates Mexican culture and heritage. There are also good portions of the population that came from Mexico, and they brought their traditions with them.
Luckily, they don't exclude us from those celebrations; instead, they invite us to join in on the fun. We are invited to taste the culture through traditional recipes and crockpot Cinco de Mayo party food ideas. We can also enjoy Mexican folk dancing, mariachi music, and even parades in some cities in the US.
Crockpot Salsa without Onions Recipe
Easy Crockpot Chicken Fajitas with Frozen Corn
Crockpot Chicken and Rice Burrito Bowl Recipe
Crockpot Carnitas | The Country Cook
Cilantro Lime Pork | An Affair from the Heart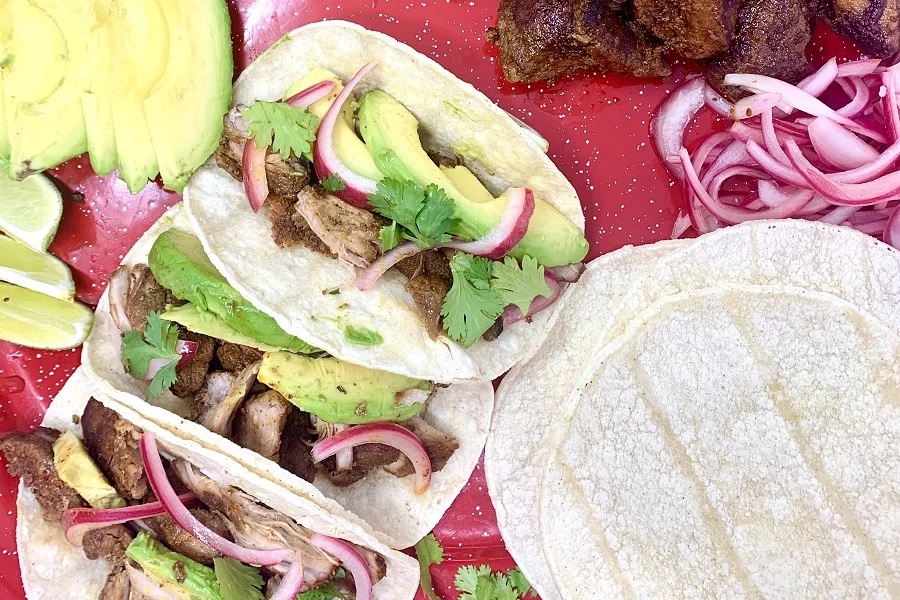 Crockpot Cinco de Mayo Party Food Ideas
Crockpots aren't exactly traditional tools used in Mexican cuisine. However, the idea of slow and low cooking integrates nicely into some of the more traditional recipes. You can use these recipes to meal plan your Cinco de Mayo party at home.
You can also use these recipes any other time of year when you feel like enjoying some Mexican food. After all, Mexican food is one of the more widely adopted cuisines in the world. There are so many familiar flavors, and millions of people enjoy those flavors.
Luckily, we are all welcome to enjoy as much of the fantastic food as we'd like.
Beef Enchilada and Rice Dip | The Farm Wife Cooks
Chicken Enchiladas | Spend with Pennies
Mexican Cheese Dip | Chef de Home
Burrito Mojado Bowls | Everyday Moms Meals
Nacho Chicken Dip | Recipes that Crock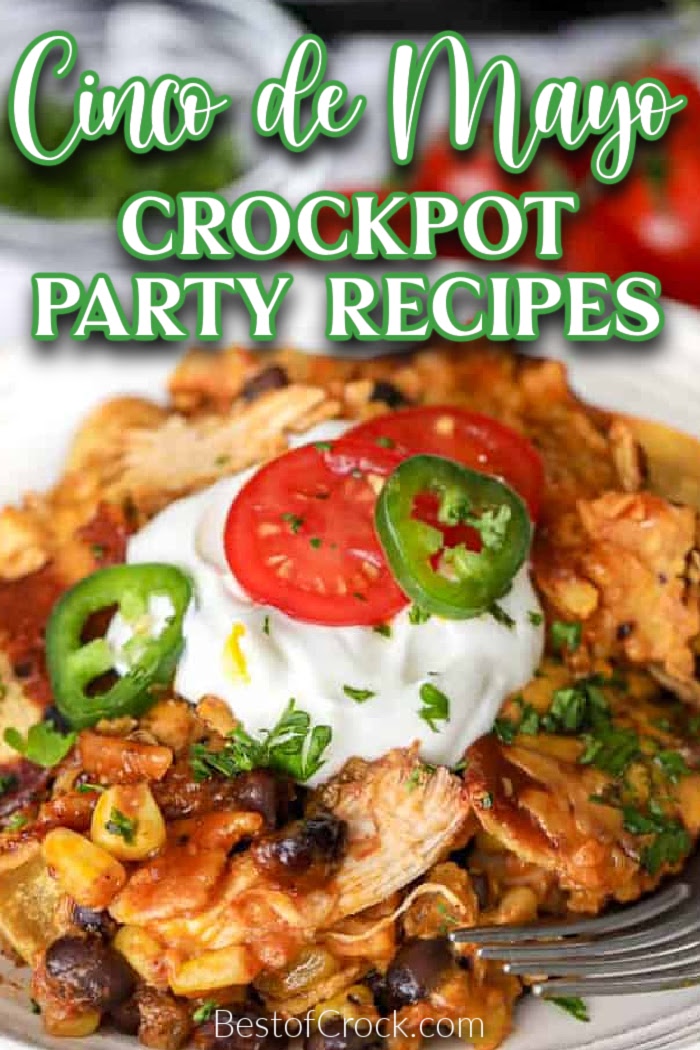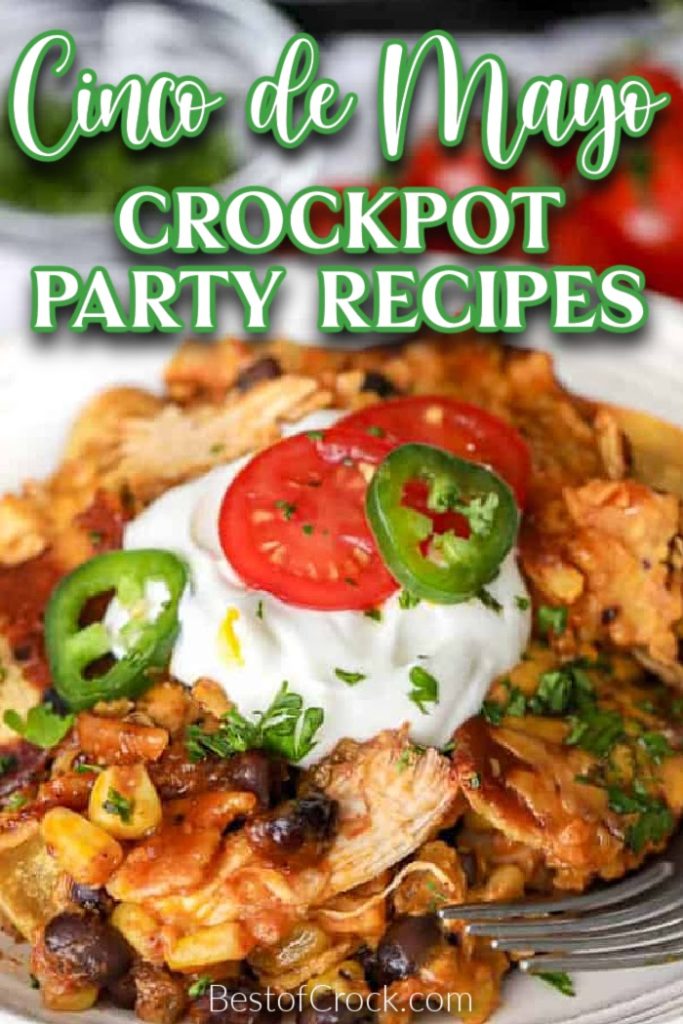 More Crockpot Recipes
Crockpot Turkey Chili Without Beans | Chili is a great dish that you can make at home with your crockpot and then store away in the fridge or even freezer for later.
How to Make Crockpot BBQ Ribs | Do not store ribs in the freezer for later. These are meant to be enjoyed fresh, hot, and right off the bone.
Healthy Slow Cooker Beef Stew | Beef stew doesn't have to be a boring recipe that the whole family avoids.
Slow Cooker Monkey Bread Recipe | Monkey bread is one of those dessert recipes that can either be a breakfast or a dessert after dinner.
Crockpot Shredded Chicken Sandwiches | Shredded chicken can be used in many different ways, but between bread slices is best.