Crockpot Candy Recipes with Almond Bark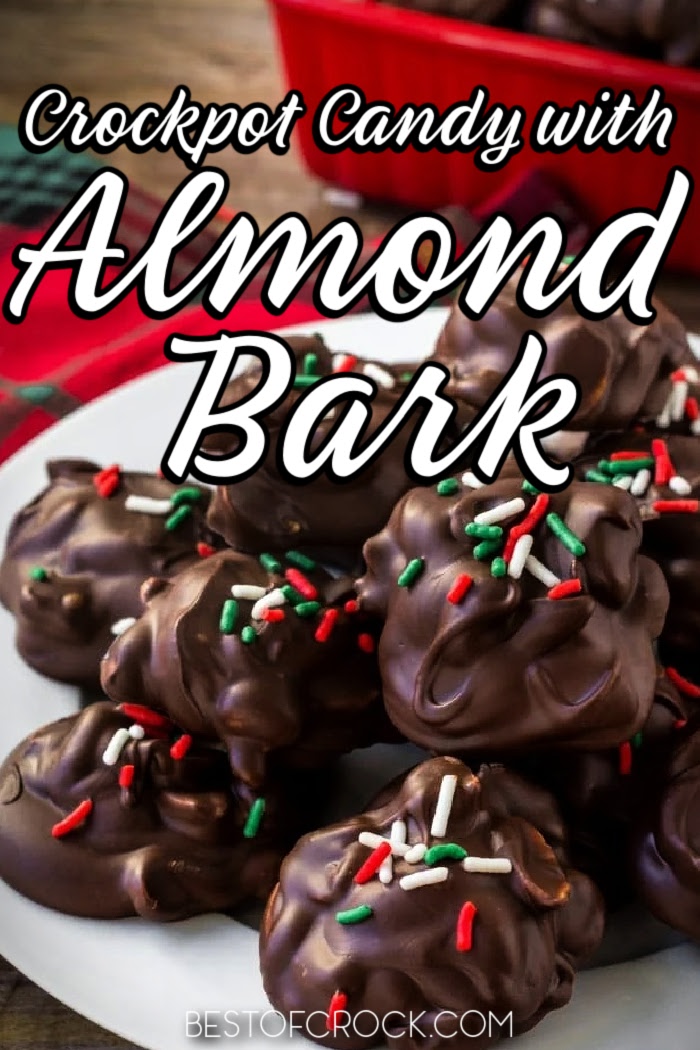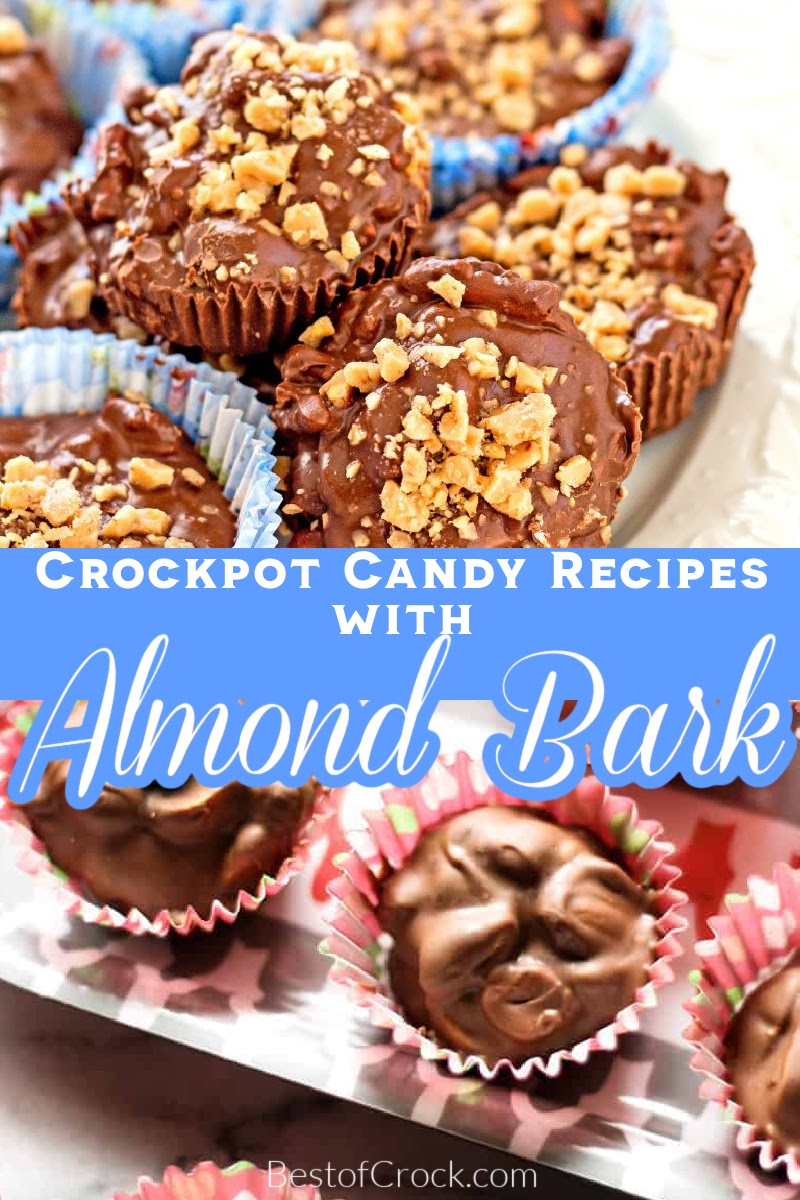 There are a few different ways to make candy using a crockpot. Mostly, you will find candy cluster recipes. But candy bark has become very popular, and you can make it in a crockpot. In fact, there are a few crockpot candy recipes with almond bark that you should try.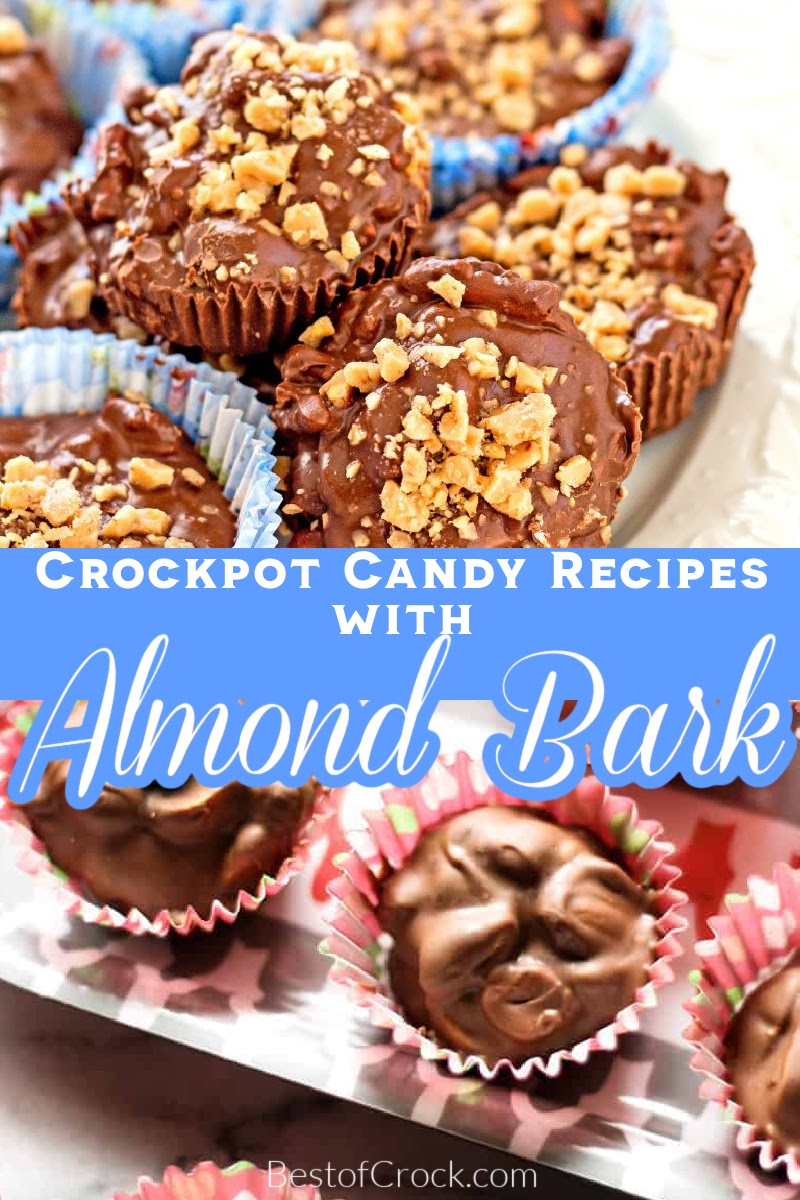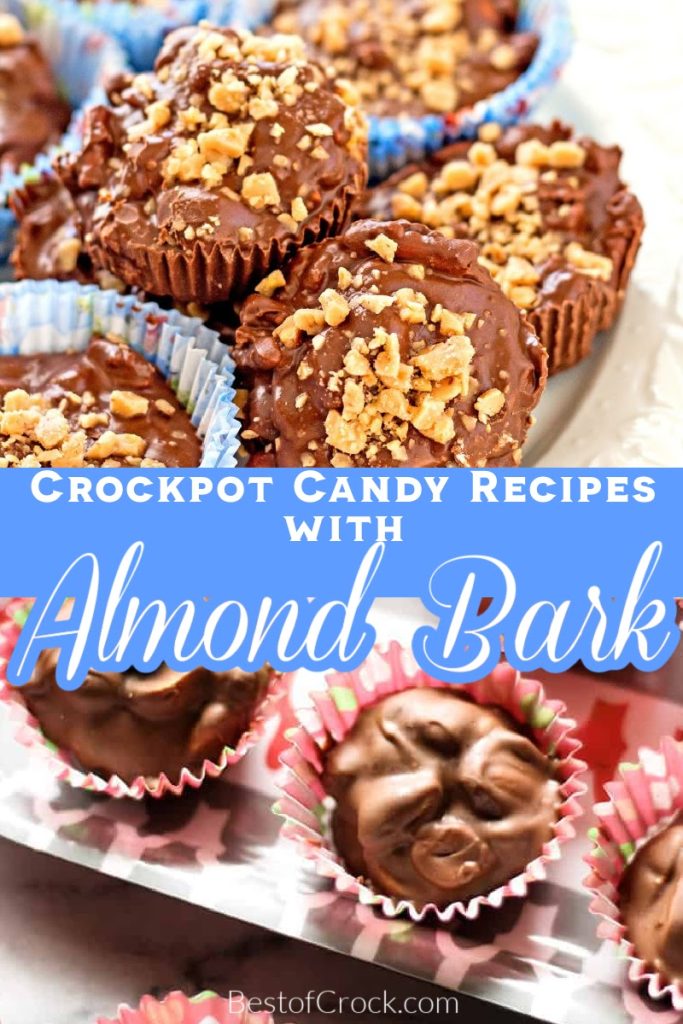 Crockpot candy recipes with almond bark are simple to make, delicious crockpot snacks, or can even become part of a crockpot dessert. The best crockpot recipes are ones that are easy to make with little to no effort.
That is exactly what you get when you make crockpot candy. These recipes are inherently dump-and-go recipes. A dump-and-go recipe is when you dump the ingredients into the crockpot with very little prep, turn on the crockpot, and then go about your day.
Crockpot candy will require you to dump the ingredients and pour them out onto a sheet pan with parchment paper. This is how you make bark. But dumping some chocolate and almonds into a crockpot is too dull; there needs to be more to the end result.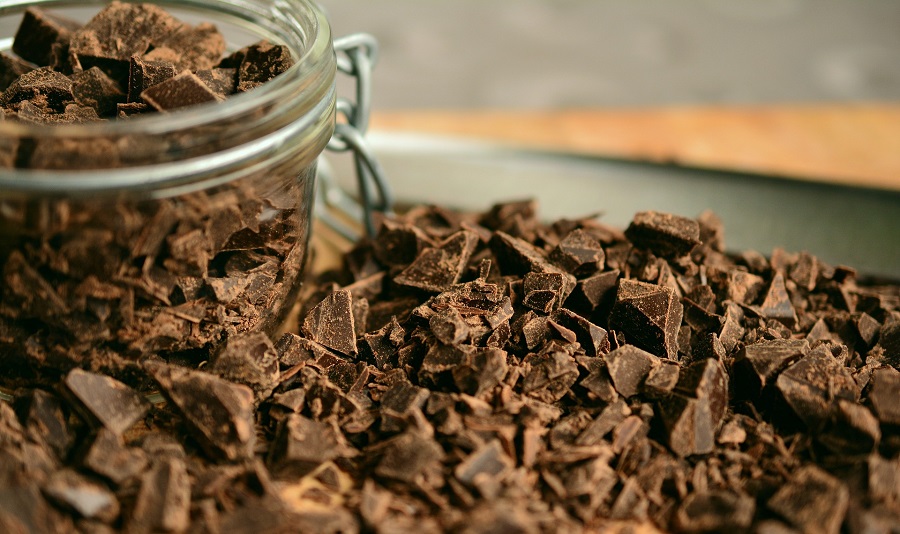 That is where these crockpot candy recipes with almond bark come into play. These recipes will give you a more satisfying result with loads of delicious flavor. In fact, they will look and taste so good that you can use them as crockpot party recipes, gift bundles for the holidays, or as a simple treat for yourself come cheat day.
These recipes have endless possibilities, and customizing is even easier.
Chocolate Almond Clusters | Frugal Family Home
Holiday Candy Recipe | Kitchen Fun with My Three Sons
Rocky Road Peanut Clusters | Sugar Spun Run
Candy Cups | The Magical Slow Cooker
Chocolate Turtles | Real House Moms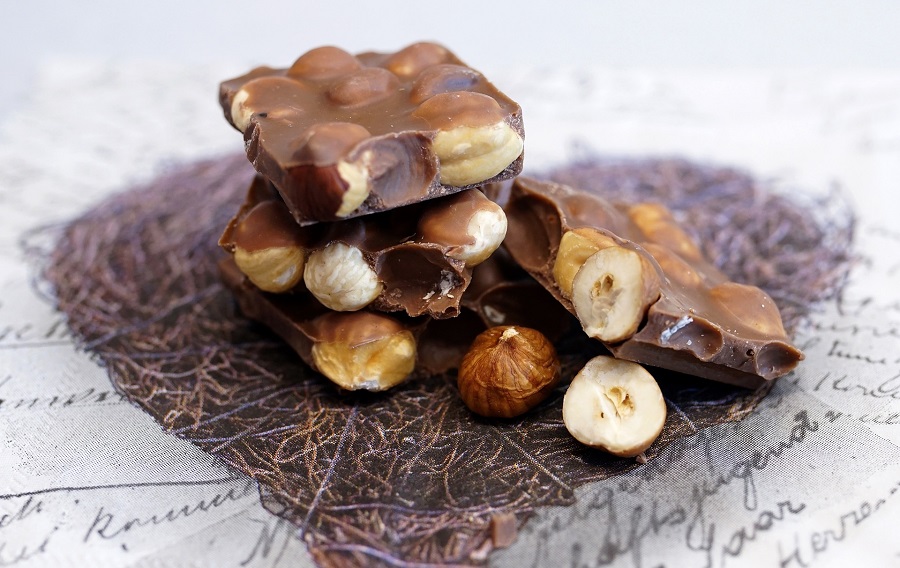 Crockpot Candy Recipes with Almond Bark
Customizing crockpot candy is very easy. These recipes will give you everything you need; you should try them as they come. But that doesn't mean you won't think of something that you may want to try. You can easily toss in some caramels or change the almonds to something else.
The point is that these recipes will not be nearly as dependent on correctness as, say, a French macaron recipe or a cheesecake. You can easily toss in whatever you think might taste good after trying the recipes as they come.
White Chocolate Pretzel Candy | Lemon Peony
Caramel Pecan Turtles | Coupon Cravings
Chocolate Peanut Butter Candy | Cookie Dough and Oven Mitt
Crockpot Cashew Clusters | Bake at Midnite
Sweet & Salty Candy | Melissa's Southern Style Kitchen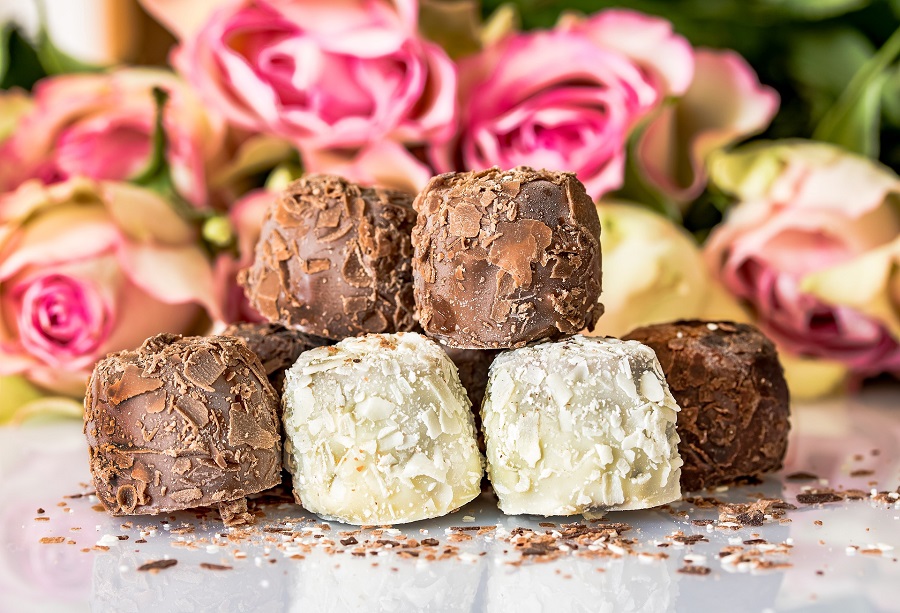 Using Crockpot Candy
There are so many uses for crockpot candy recipes with almond bark. You can make the bark, break it into pieces and then bundle some pieces in bags. Those candy bags can then be used as gifts for any occasion.
You can also serve up the candy as party recipes or use the pieces as toppings on cakes, cookies, or ice cream. These recipes are more than just simple candy recipes. They have so many purposes that they are almost staple recipes during the holidays or for people who love experimenting with desserts and snacks.
White Chocolate Almond Clusters | 101 Cooking for Two
Gooey Nutty S'mores | Crazy for Crust
Christmas Crack | Kim and Kalee
Semi-Sweet Dark Chocolate Nut Clusters | Yellow Bliss Road
Simple Candy | Wheat by the Wayside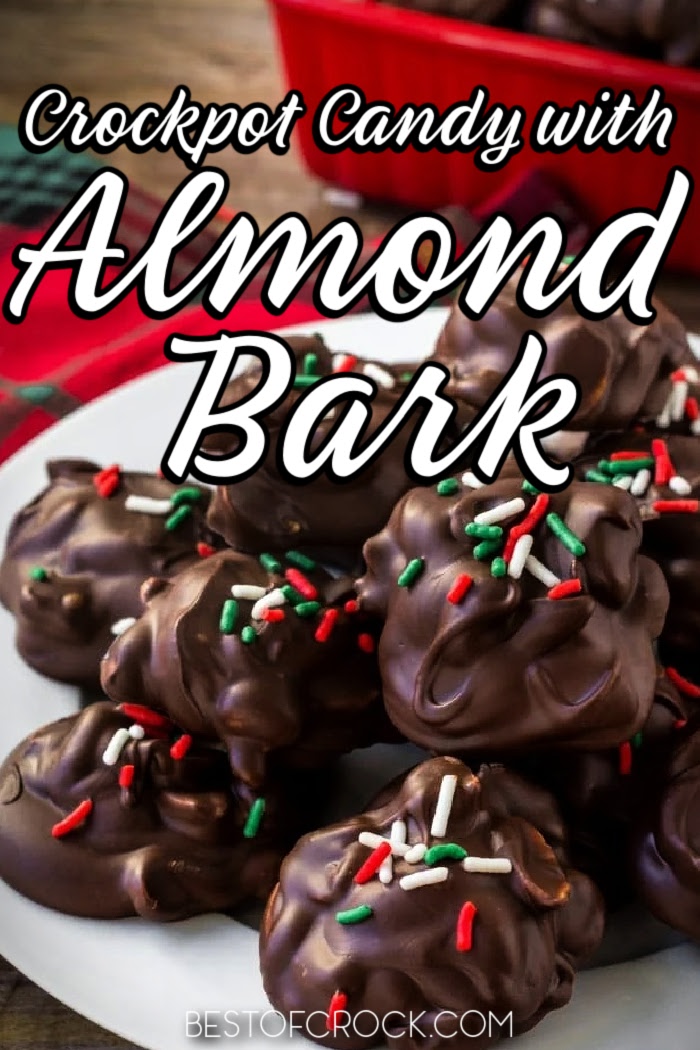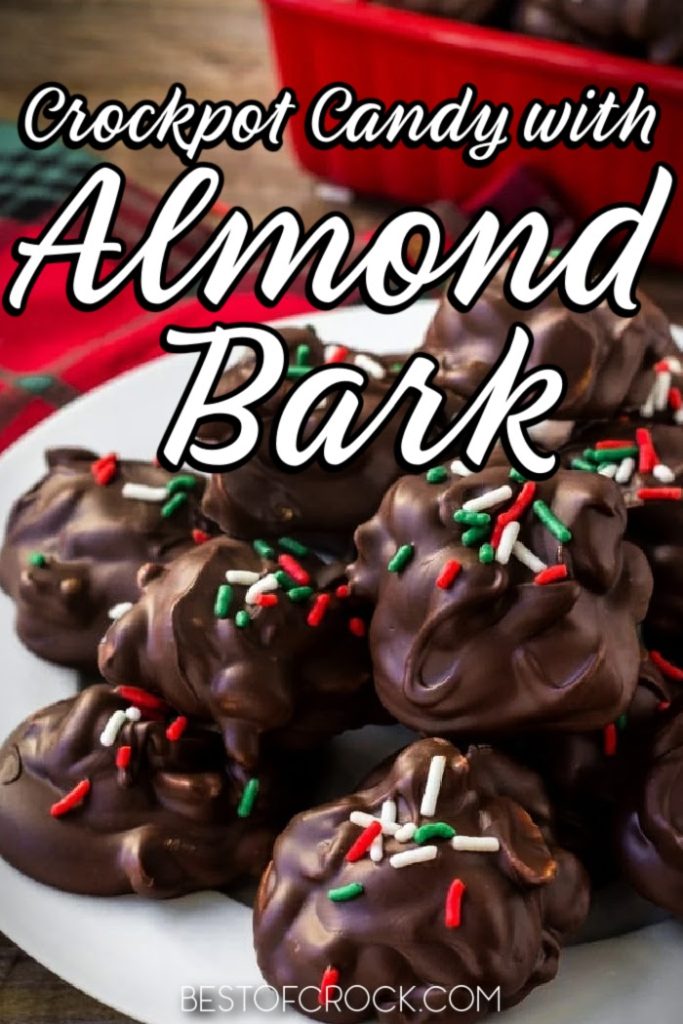 More Crockpot Recipes
Crockpot Pumpkin Bread Recipes | Pumpkin bread is another amazing dessert or snack that you can make with a crockpot.
Slow Cooker Fruity Dessert Recipes | Fruit, chocolate, almonds, and a crockpot; is there a better combination of things?
Crockpot Monkey Bread Recipes | Monkey bread is one of those dessert recipes that could also be a breakfast.
Crockpot Apple Crisp with Cake Mix Recipe | Apple crisps allows you to pretend you're eating healthy when really you're fixing that sweet tooth.
Easy Slow Cooker Peach Cobbler Recipes | Peach cobbler sounds like a fancy dessert, and no one needs to know that you made it in a crockpot.