Slow Cooker Beef Barbacoa Recipes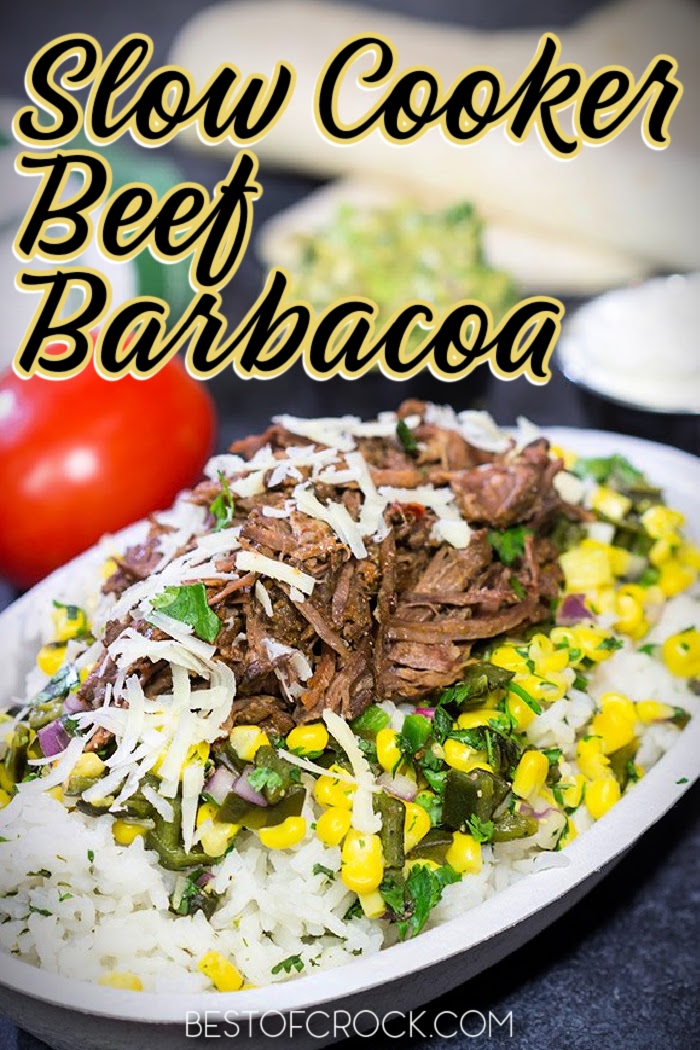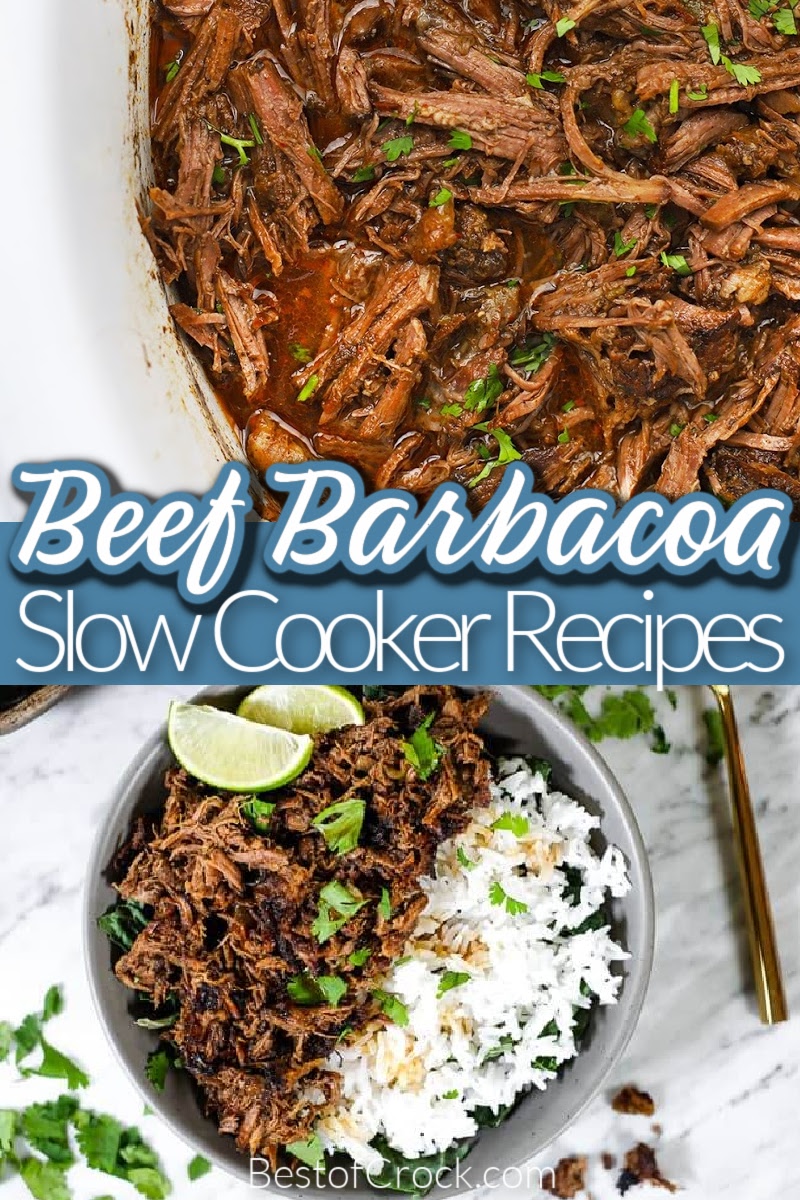 Slow cookers are uniquely designed to cook barbacoa. However, you will need to know what barbacoa is and means before you can understand why slow cooker beef barbacoa recipes are perfection. The first thing to note is that not all barbacoa is beef.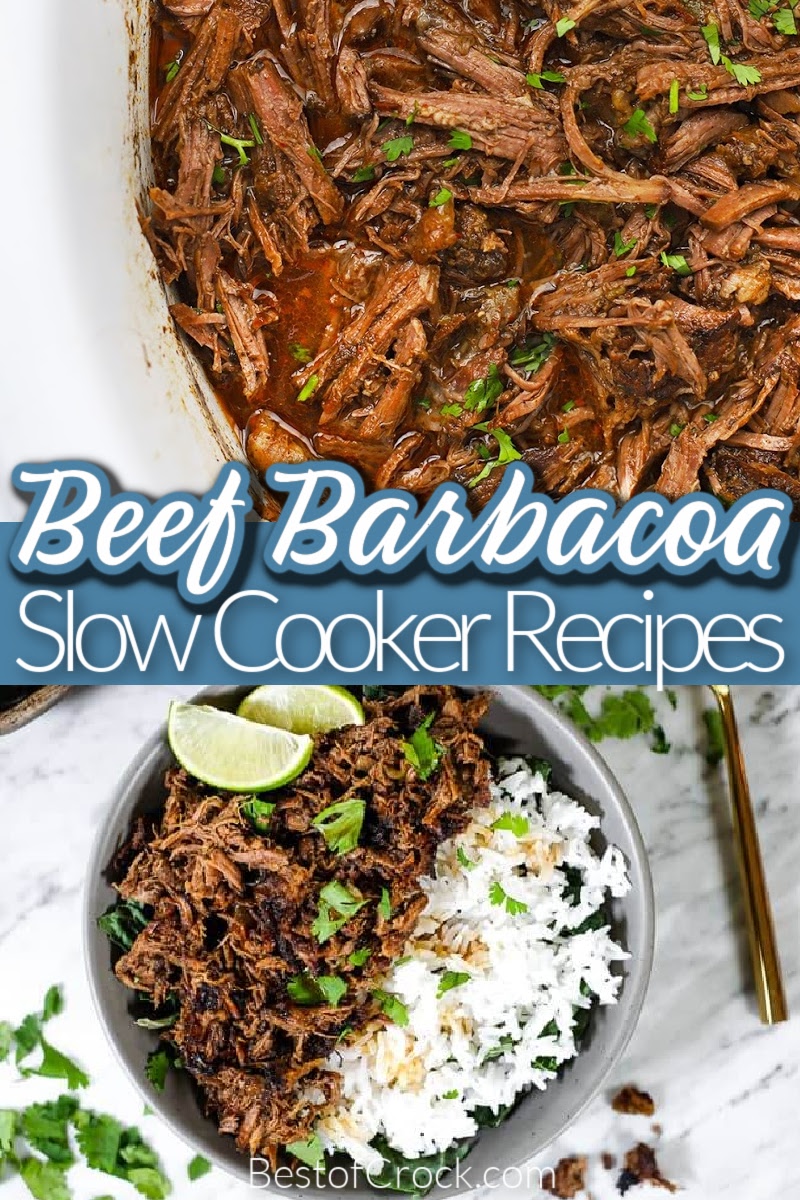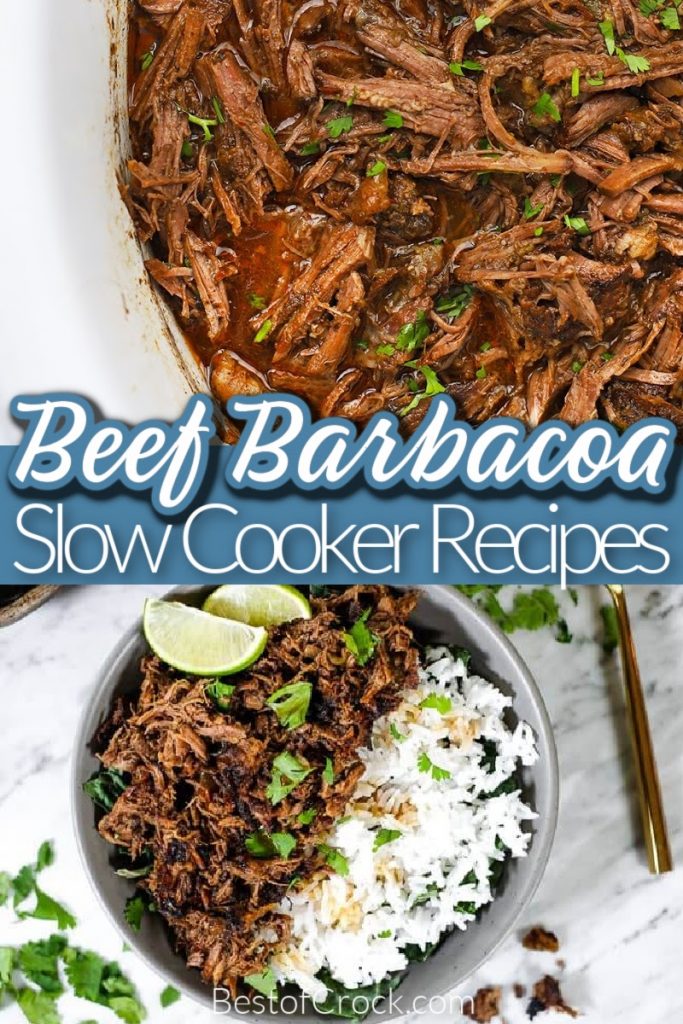 Slow cooker beef barbacoa recipes make great taco Tuesday recipes or any night of the week for that matter. Barbacoa is not barbeque. Many people think so because it translates to barbecue but that is not exactly what's happening.
In fact, you may have noticed that barbacoa beef is simply not BBQ beef if you have ever ordered it from a taqueria. So, what is barbacoa, if not barbecue? The answer is simple, barbacoa is barbacoa. There technically isn't an English word for it but it is the result of a method of cooking.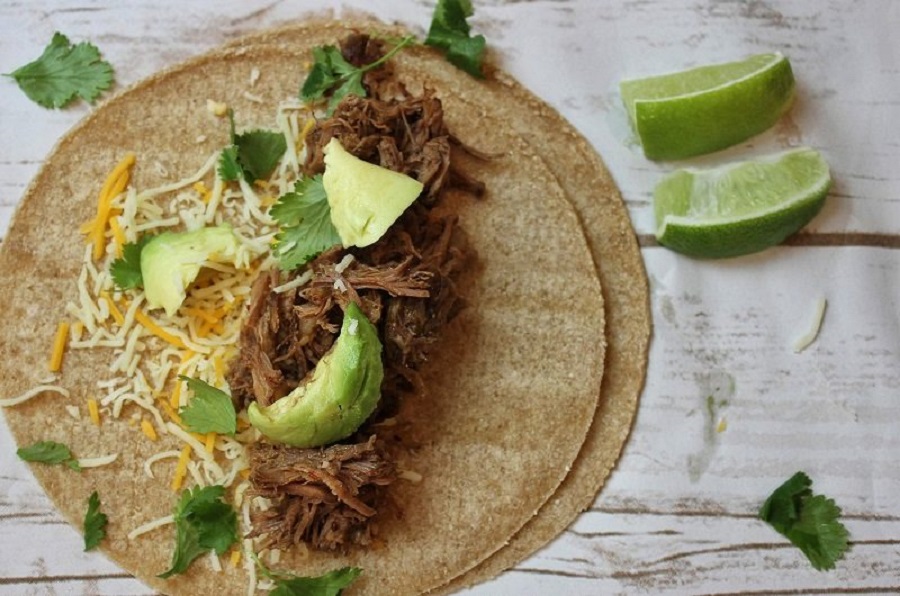 Think of it this way, we don't search for BBQ chicken restaurants, we search for BBQ restaurants. BBQ is the method of which we cook different things, but we know what we are talking about when we say things like, "I want BBQ". Now we understand what barbacoa is, but how do we barbacoa?
The best way to do it at home is with slow cooker beef barbacoa recipes.
Beef Barbacoa Crock Pot Recipe | Best of Crock
Low Carb Barbacoa Beef | Wholesome Yum
Barbacoa Tacos | Spoonful of Flavor
Paleo Beef Barbacoa | Real Simple Good
Gluten-Free Beef Barbacoa | One Lovely Life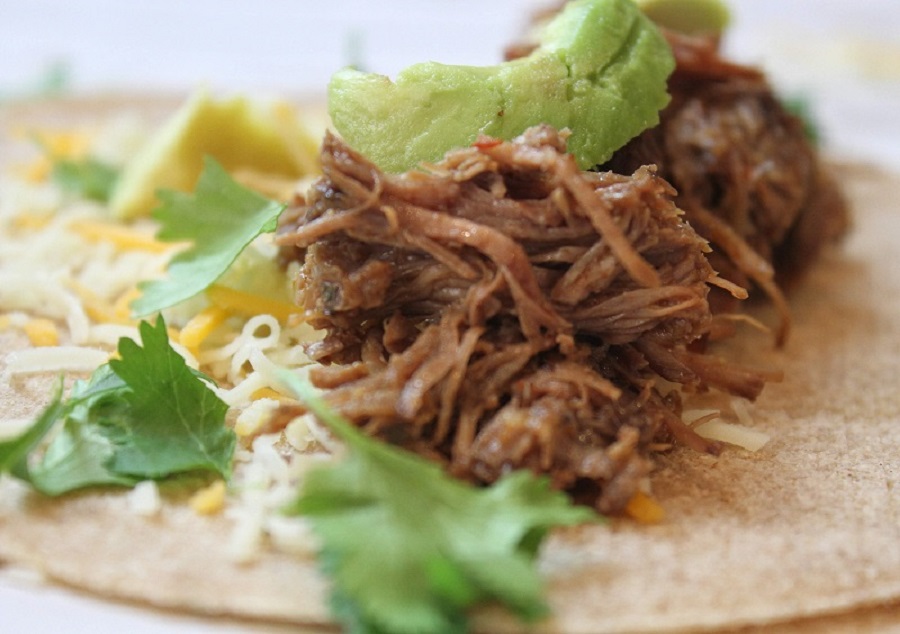 Traditional Barbacoa
Beef is not the only meat that is commonly barbacoa. People often use goat, lamb, or beef to make barbacoa. However, the method translates almost perfectly to a crockpot, no matter what type of meat you use.
Step one would be to dig a pit in your backyard, deep. You will need to gather maguey leaves as well. Now, fill the pit with something that can stay hot for hours and create a method of adding water to that heat, so it steams.
Then, place the meat on a grill inside the pit and let it steam roast the meat. You will need specific seasonings of course but that's the same for any recipe. Another way to make barbacoa is with one of these recipes in a slow cooker.
Beef Short Ribs Barbacoa | Cafe Delites
Barbacoa Beef Burrito Bowls | Spiced
Smoky Beef Barbacoa | The Fit Cookie
Chipotle Copycat Beef | Midget Momma
Barbacoa beef Street Tacos | Canadian Cooking Adventures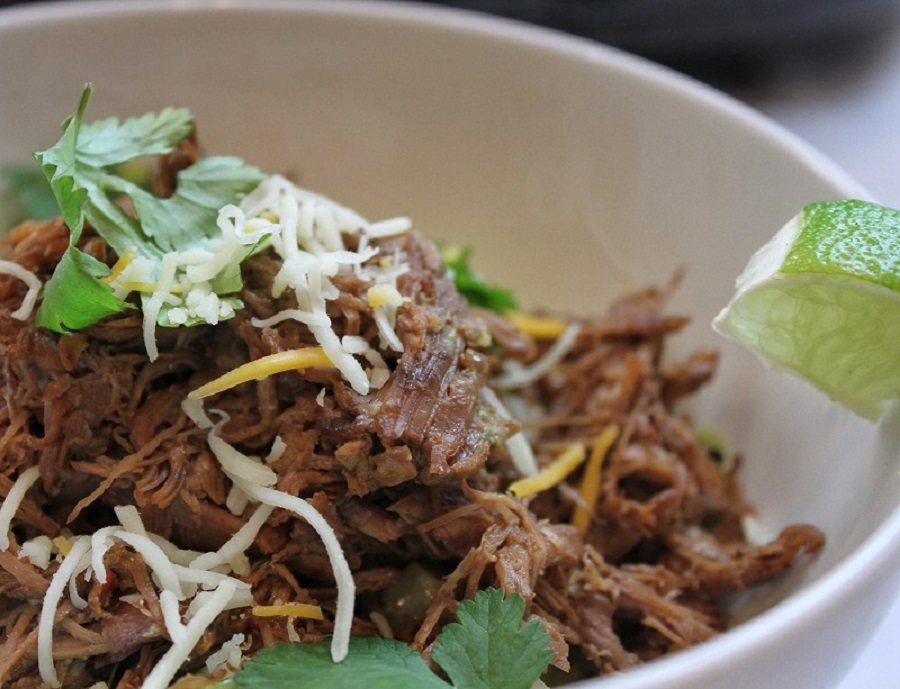 Slow Cooker Beef Barbacoa Recipes
As you can see, cooking barbacoa the traditional way takes a lot of time and effort. That is why you should ask any restaurant that says they sell traditional barbacoa where their pit is. However, you will love it if you ever try traditional barbacoa. But that doesn't mean we can't get close enough to the end results with some slow cooker beef barbacoa recipes.
You can see that a crockpot is kind of like a pit only not. Therefore, barbacoa recipes translate great to a slow cooker. Traditionally, it is cooked for at least 9 hours in a pit. You can easily cook any of these recipes for 9 hours in a slow cooker. While it may not be authentic, it will be delicious.
Chuck Roast Barbacoa Beef | The Lemon Bowl
Coffee Beef Barbacoa | Yummly
Oaxaca's Barbacoa Beef | Better Homes & Garden
Beef Barbacoa and Pickled Onions | How Sweet Eats
Barbacoa Beef Burritos | Slow Cooker Gourmet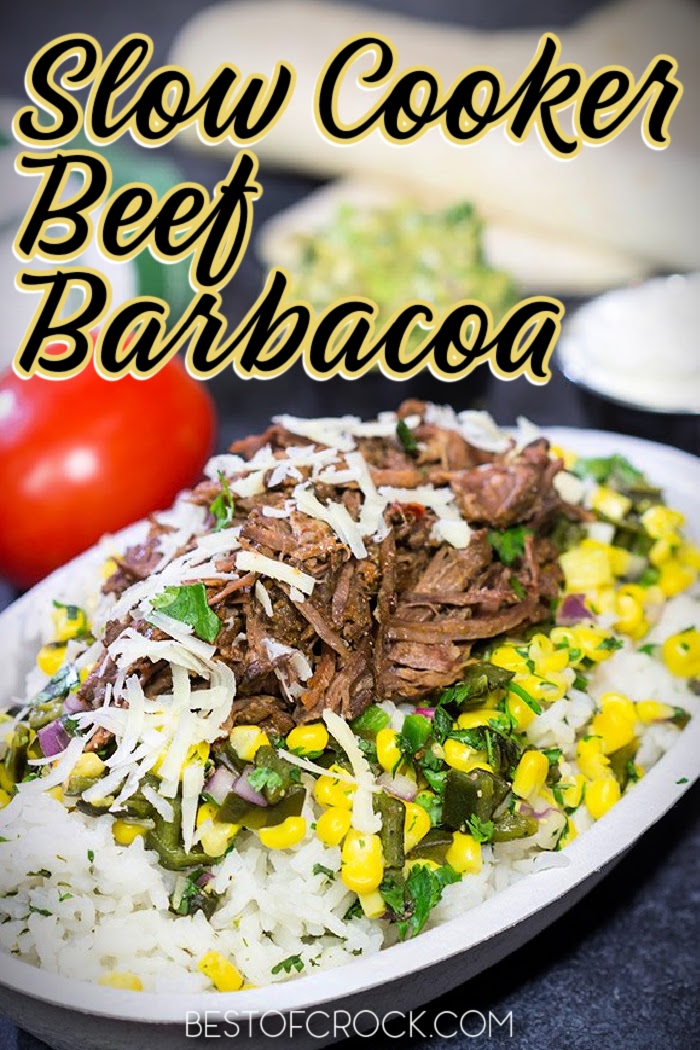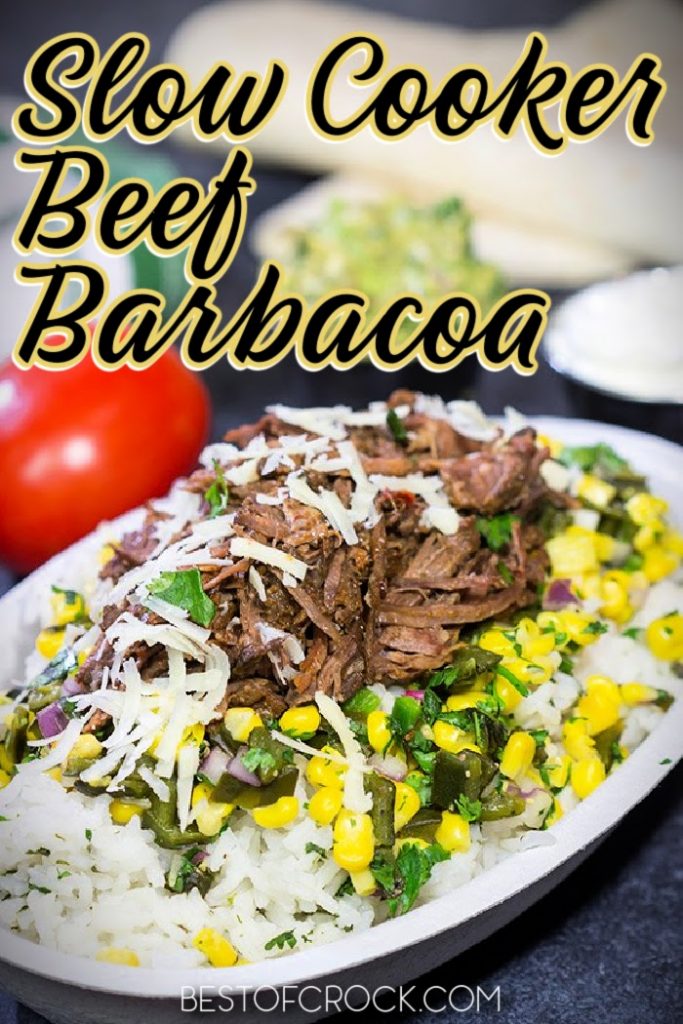 More Slow Cooker Recipes
Easy Crockpot Chicken Fajitas with Frozen Corn | We are big fans of Mexican food, and we know a lot of people are. Luckily, there are more crockpot Mexican recipes as well.
Crockpot Pork Chops with Cream of Mushroom Soup Recipe | But not everything has to be Mexican food, you can also make some great slow cooker pork chops.
Slow Cooker Shrimp Scampi Recipe | You can also make a fantastic shrimp scampi to impress your next date.
Crockpot Hawaiian Chicken | There is even a chance to go to Hawaii (flavor-wise) with an amazing Hawaiian chicken recipe.
Crockpot Chicken and Rice Burrito Bowl Recipe | But we will always love Mexican food and we think you would agree.