Instant Pot Tips for Cooking Beans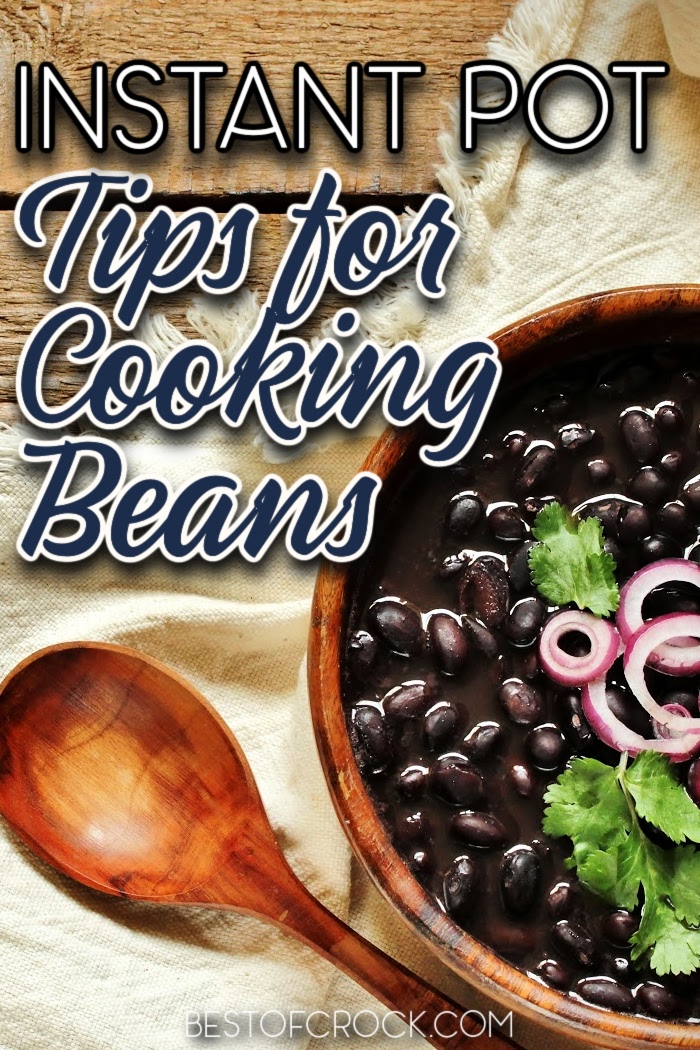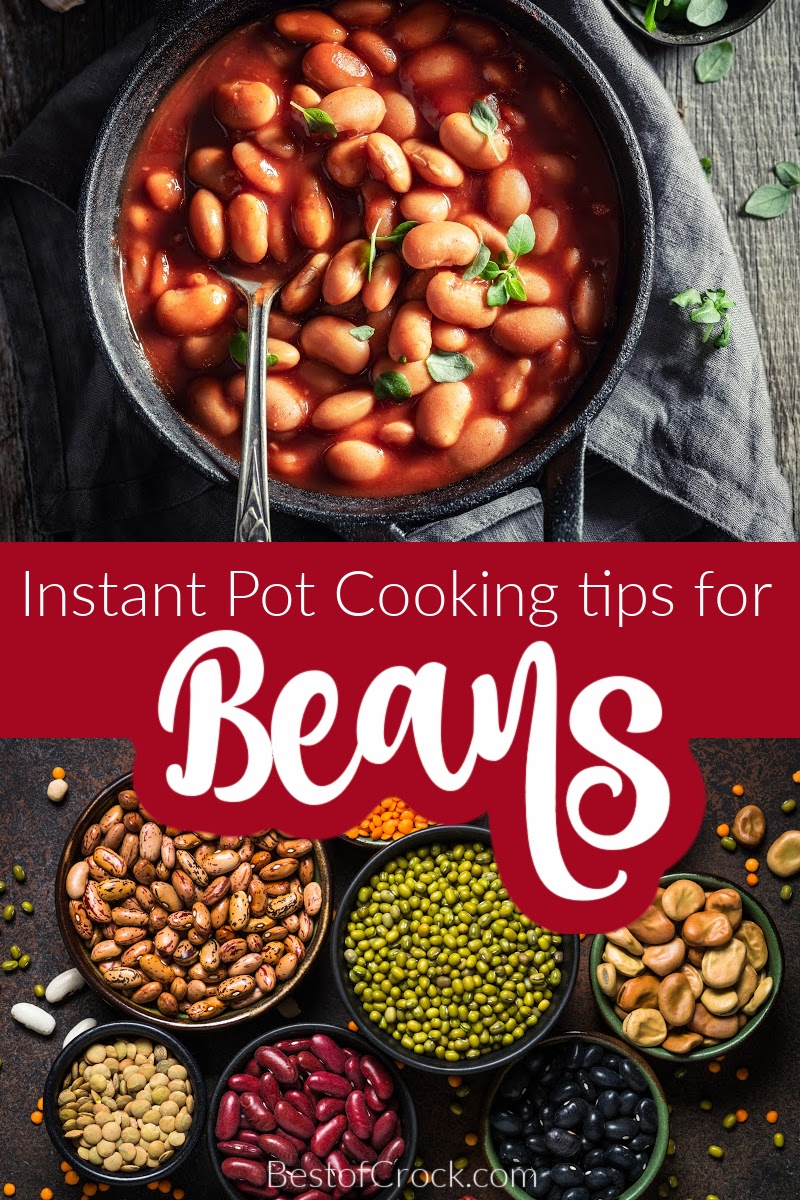 There are multiple types of beans we consume that all have slightly different flavors. But that also means there are slightly different cooking methods for each style of bean. Luckily, Instant Pot tips for cooking beans are universal.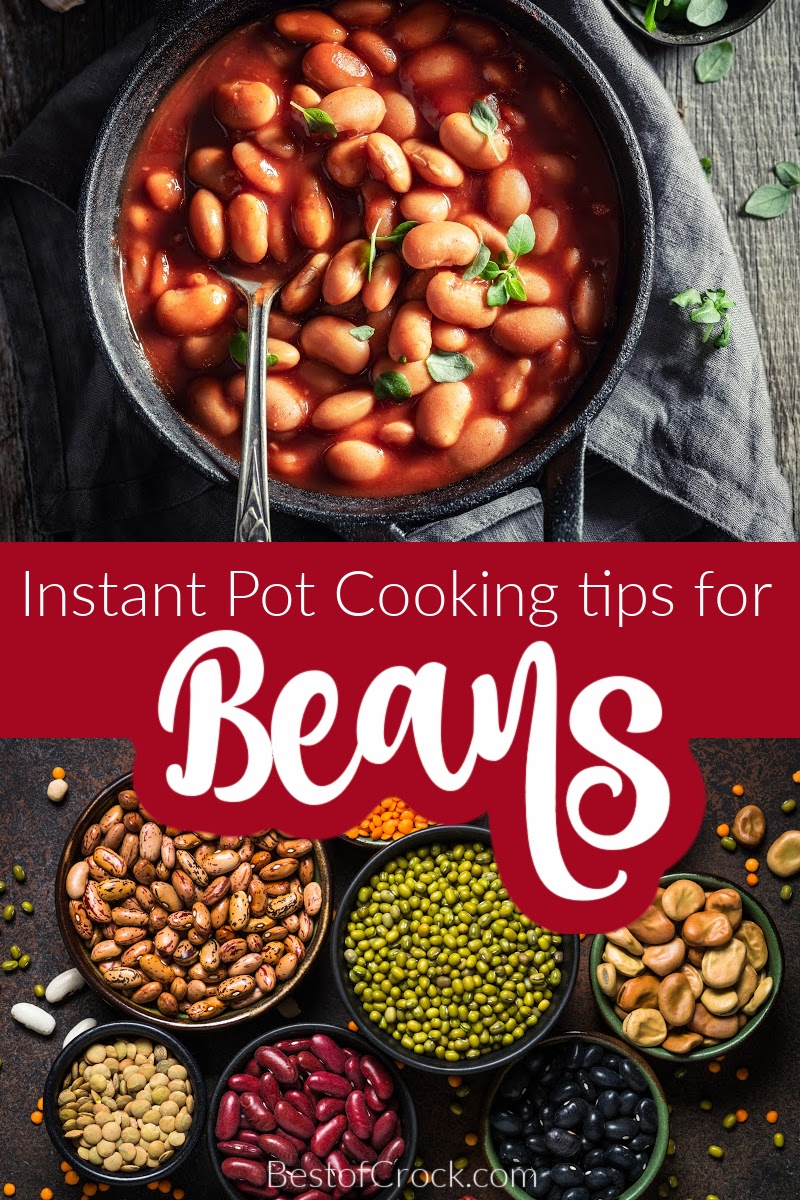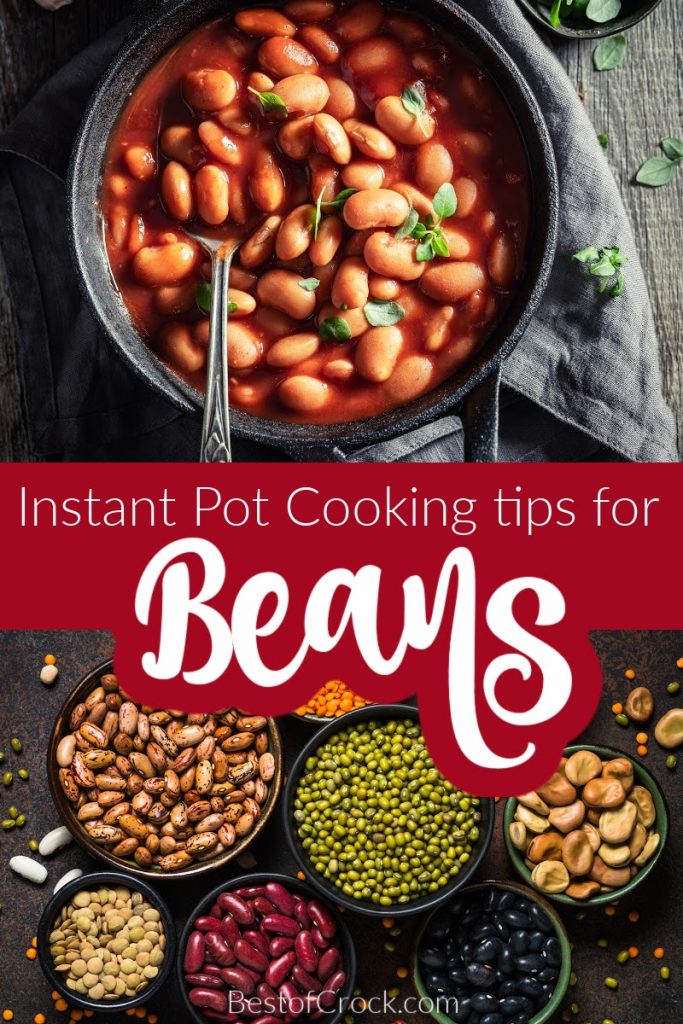 The best Instant Pot tips for cooking beans can help you make perfectly cooked beans every single time. Did you know there are 15 different types of beans that we eat? Each one has a slightly different flavor and even texture than the last.
However, there are a few beans that are more common than the rest. We all are familiar with pinto beans and black beans. These are the two most common types of beans you will come across. But there are also kidney beans, butter beans, navy beans, great northern beans, and chickpeas.
These are all in the bean family and all are delicious. But you may need some Instant Pot tips for cooking beans to make sure they come out fantastic every time.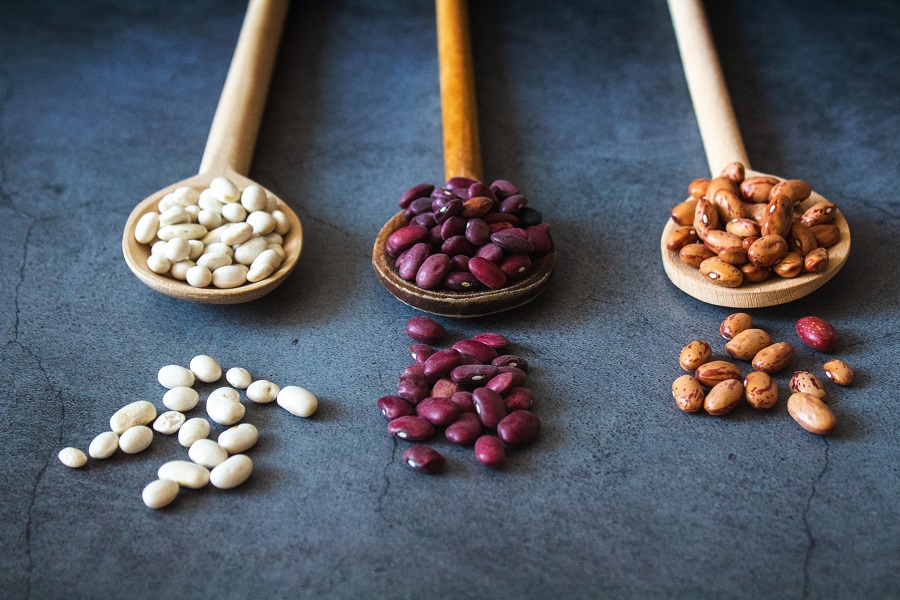 Instant Pot Tips for Cooking Beans Cooking Times
The most important tip for cooking beans in an Instant Pot is all about timing. While each of the above types of beans are in the bean family, they require different cooking times. It is important to understand that they have different builds.
For example, pinto beans take 25 minutes on high pressure, but butter beans take 40 minutes on high pressure. The times do vary from bean to bean though, some of them do share cooking times. The cooking times are as follows: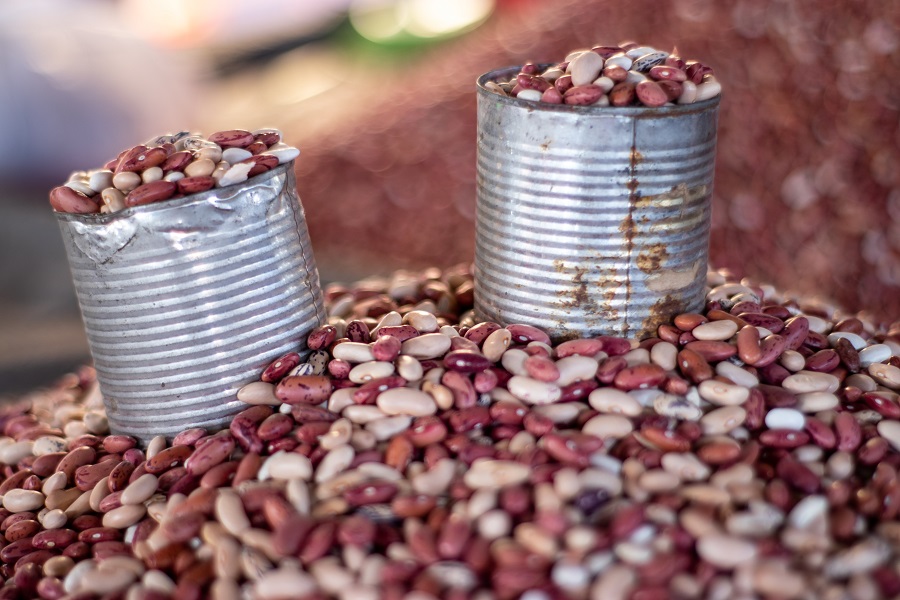 To Soak Beans or Not to Soak
Beans are often soaked in water for up to 12 hours before they are cooked traditionally. This is because beans are awfully hard and need to soak to reduce the cooking time and give them the perfect bean texture. However, things are a little different when you're cooking beans in an Instant Pot.
Instant Pots use moisture and pressure which means you don't need to soak the beans overnight. However, there is a caveat to this. Soaking the beans will still reduce the cooking time by up to 10 minutes. For example, pinto beans take 25 minutes without soaking. But you can soak them and then only cook them in an Instant Pot for 15 minutes.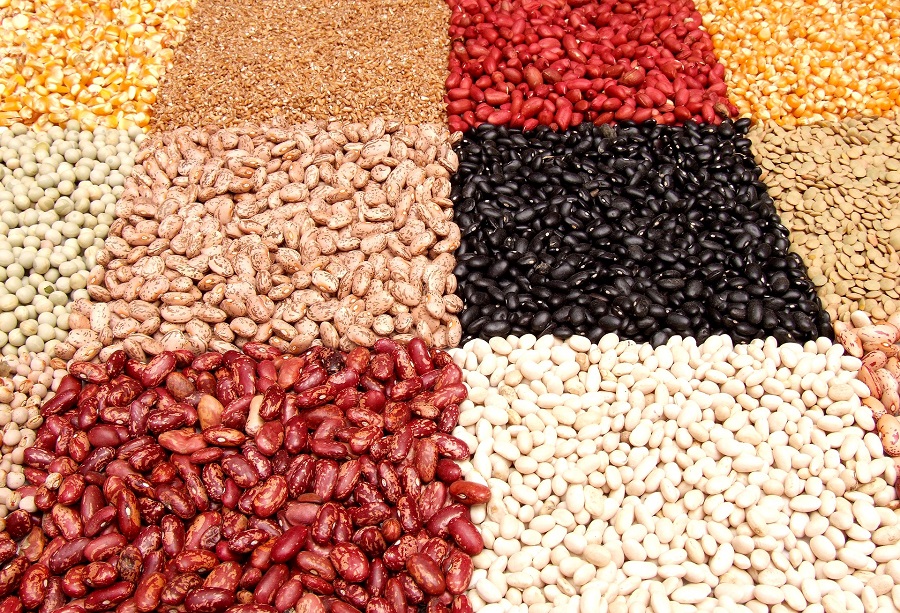 Textures and Bite
One of the best Instant Pot tips for cooking beans will help you get the best texture out of every bite. We already mentioned the idea of soaking your beans. Soaking reduces cooking time but also affects the firmness of the beans when they are done.
For example, soaked beans will have less bite to them than non-soaked beans. But you don't have to soak them to get softer beans in an Instant Pot. Instead, simply add ten minutes to the cook time if the beans were not soaked overnight.
For example, dry pinto beans cook for 25 minutes, but you can cook them for 35 minutes to get softer beans. The same can be said for every type of bean. Your best bet is to try it out with each method to figure out which you prefer.
You could prefer to soak the beans, or maybe you prefer the basic recipes, or you may even prefer to just cook for an extra ten minutes. The choice is yours and trial and error is the best way to discover preference. Just be sure not to soak your beans if you plan on cooking for an extra ten minutes.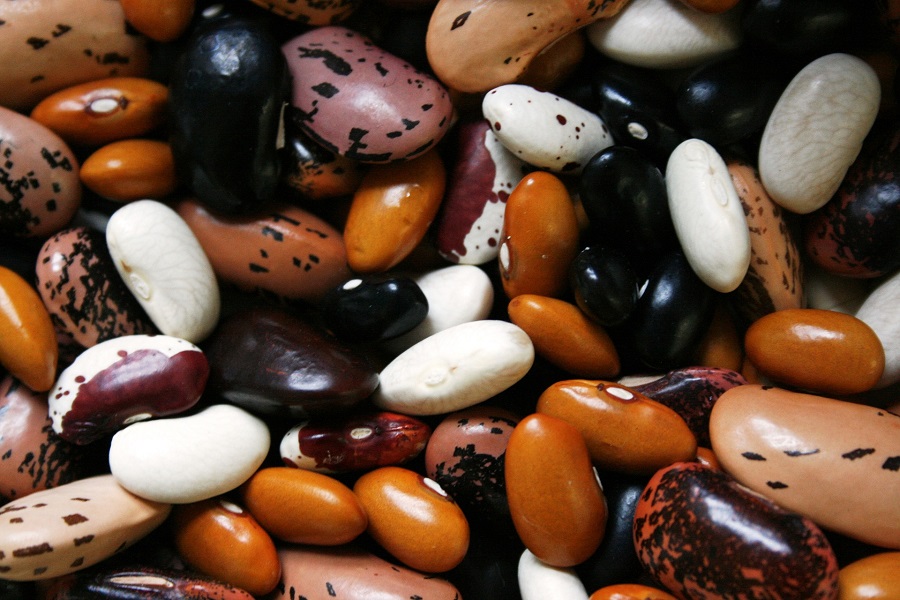 Releasing Pressure
Instant Pot tips for cooking beans or cooking anything in general should always cover the pressure release situation. Every Instant Pot recipe requires some form of pressure release. However, beans are similar to rice in that you should go with a natural release.
Natural release is when you just turn off the Instant Pot and let the pressure fade on its own, which can take anywhere from 5 minutes to half an hour. You can do a rapid release after ten minutes of natural pressure release. The goal is to help the beans keep their shape better.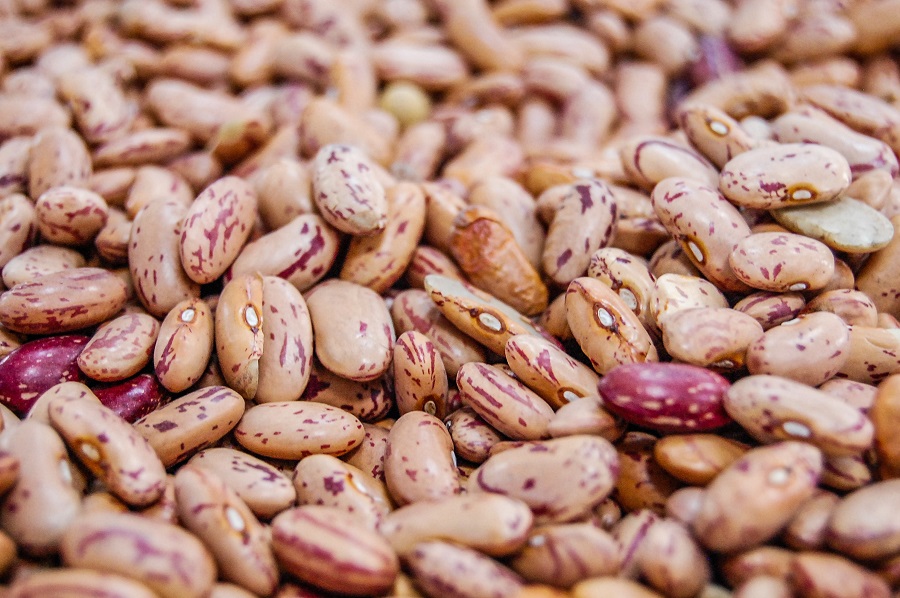 The Halfway Mark
One of the other most important Instant pot tips for cooking beans is all about how much you cook. Remember, beans expand a bit as they cook, and the Instant Pot has a set size. That means we must keep that in mind when filling the Instant Pot with beans and water.
You just want to make sure you never fill the Instant Pot past the ½ mark in your Instant Pot. This will apply to cooking any type of dry foods. There is nothing wrong with cooking less than that but just be sure to never go above the half mark in your Instant Pot.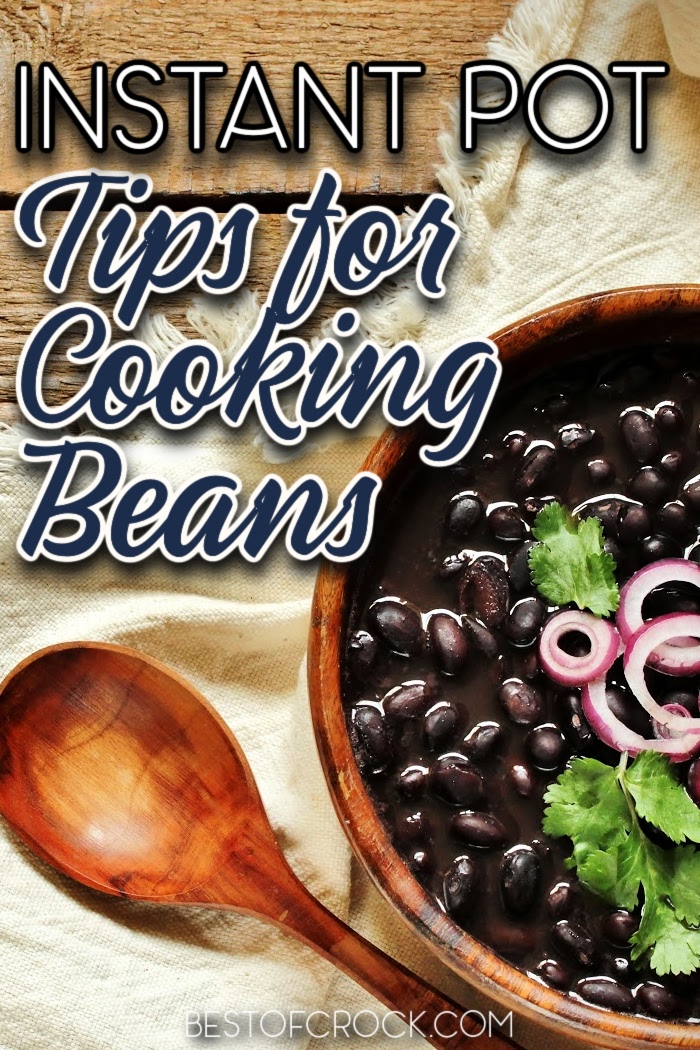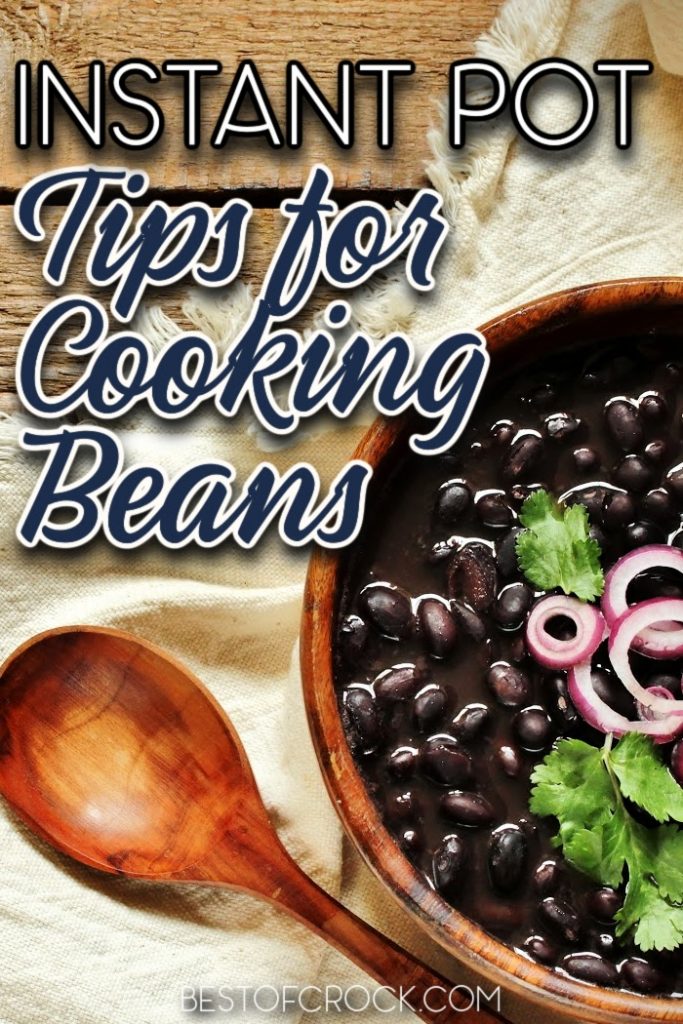 Instant Pot Recipes
No Sugar Instant Pot Cinnamon Apples | Instant Pots are not only good at making side dishes, but you can also make dessert.
Instant Pot Teriyaki Chicken | A healthy teriyaki chicken recipe will do the trick any night of the week.
Instant Pot Chicken Noodle Soup | Instant Pots all have a soup function that will make the best soups you have ever had.
Sour Cream Scalloped Potatoes | Side dishes are among the most popular dishes made in an Instant Pot, while the main dish is being cooked in the oven.
Instant Pot Goulash Recipe with Beef | You haven't had goulash until you've had a good Instant Pot goulash.