Instant Pot Soup Recipes with Chicken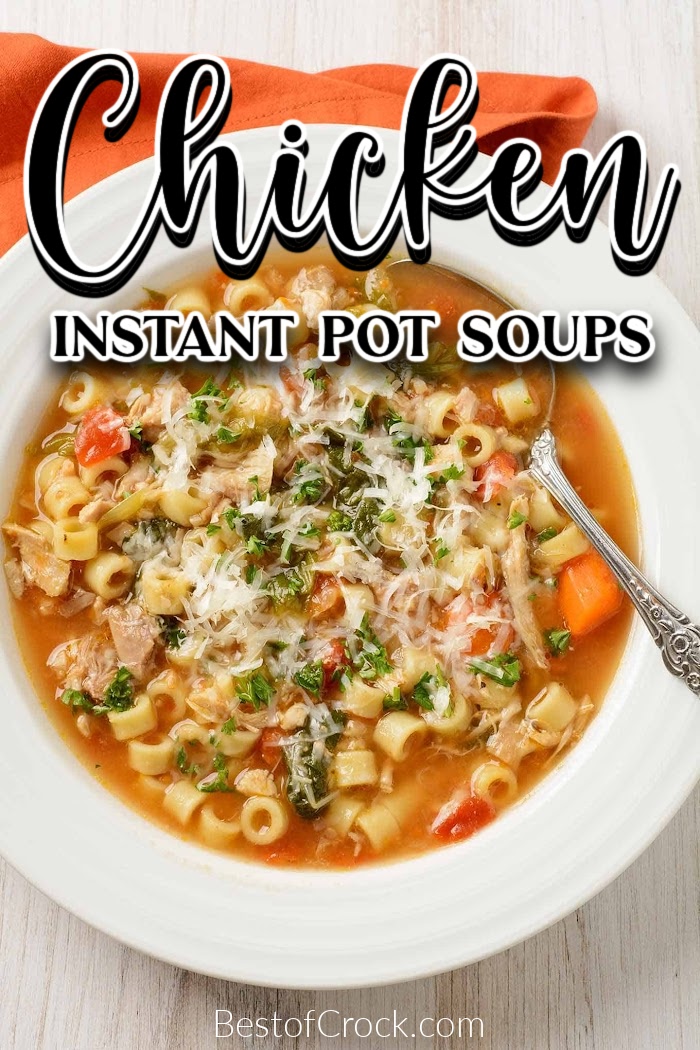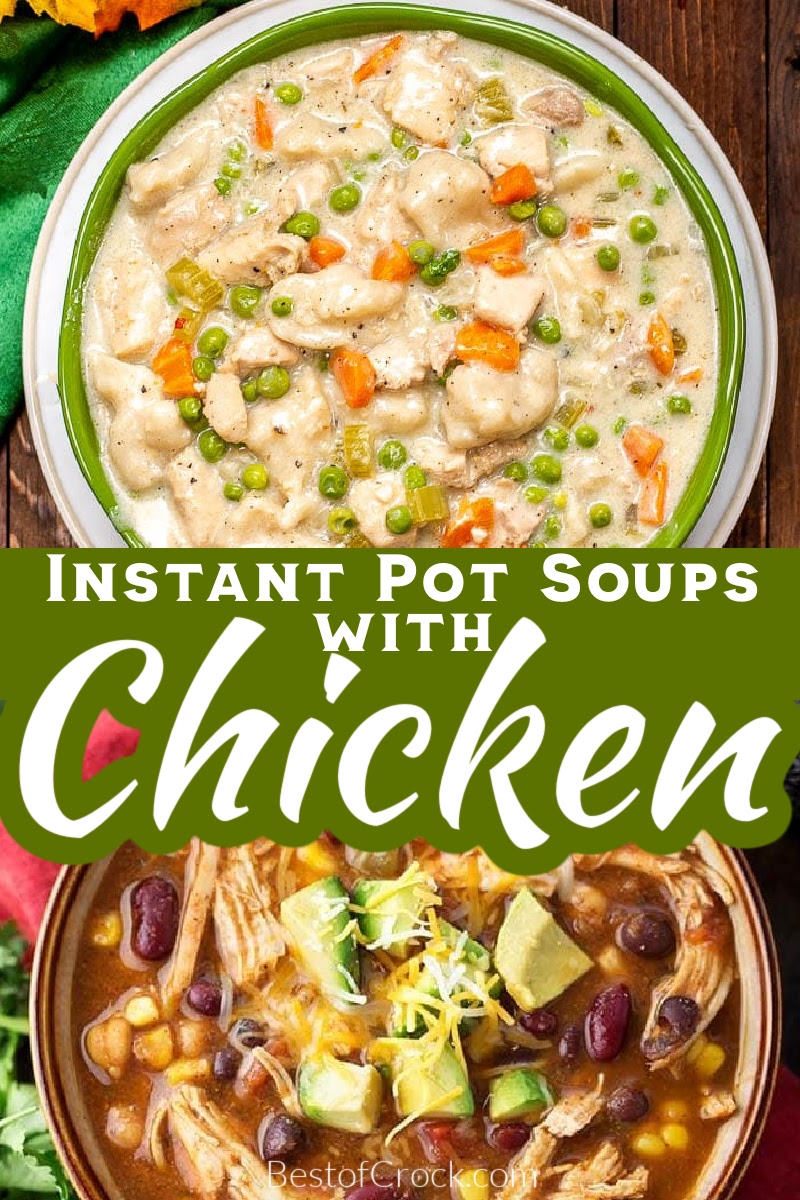 There seems to never be an end to the number of recipes with chicken. In fact, there is no end to the number of Instant Pot soup recipes with chicken. This is a good thing. It means there are many ways to enjoy chicken soups, and each comes with a different taste.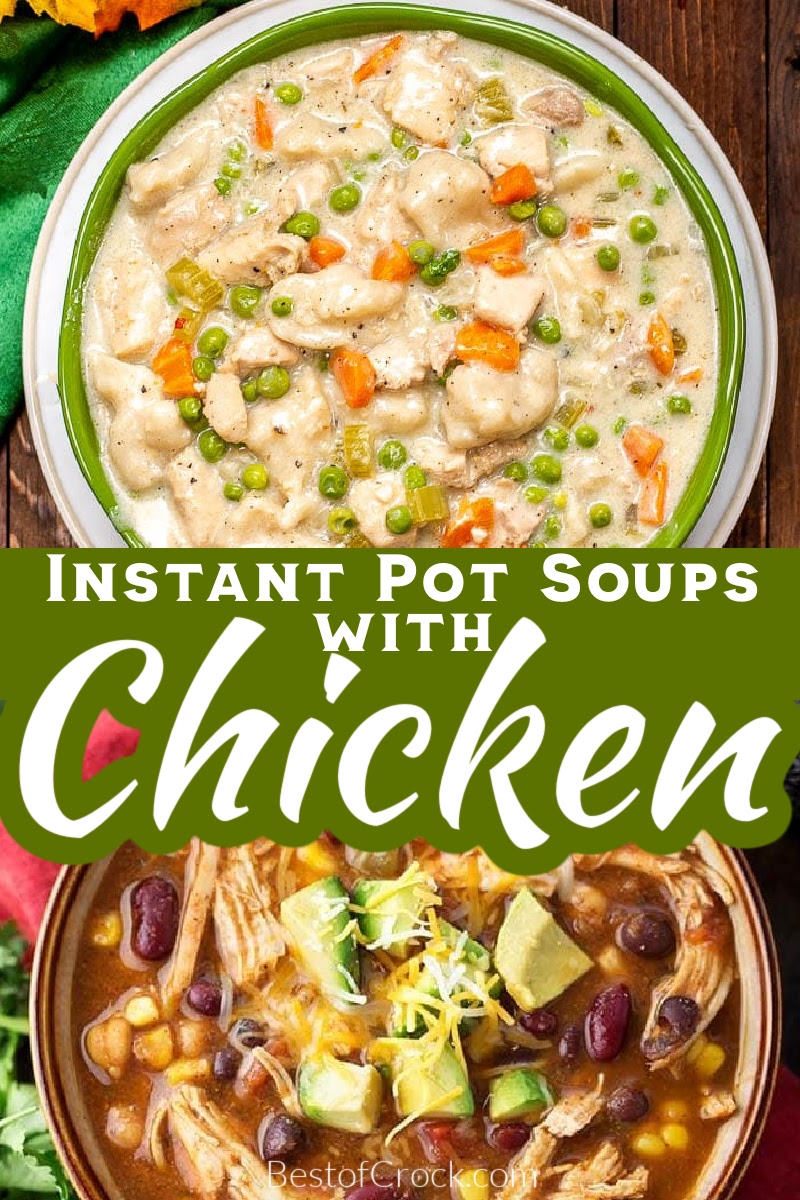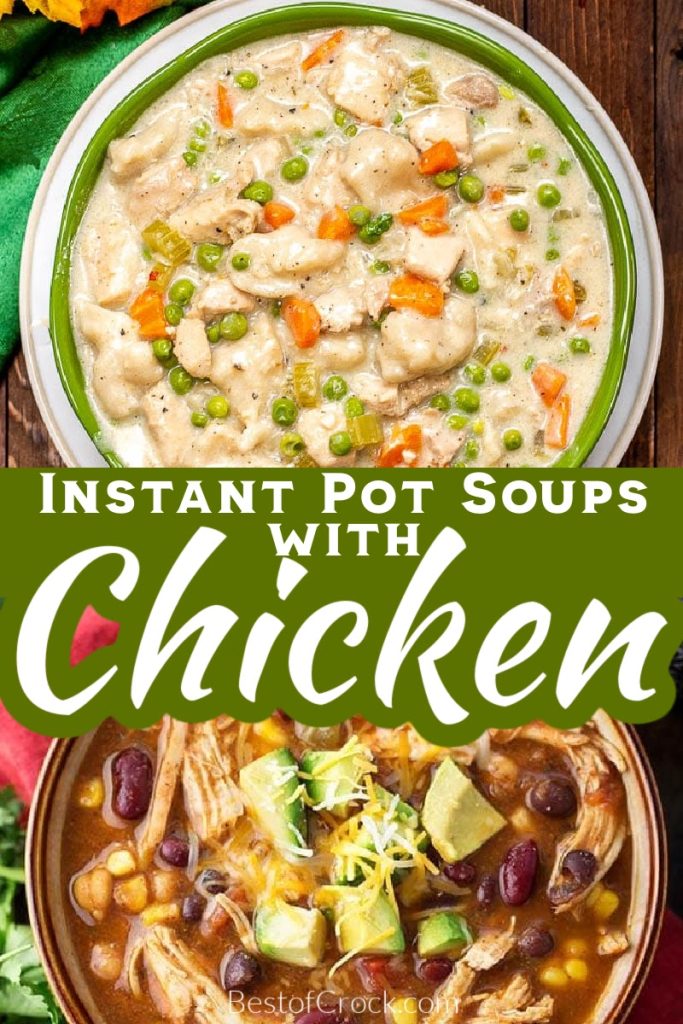 The best Instant Pot soup recipes with chicken are perfect as meal prep recipes or even soup canning recipes and can be made quickly. Instant Pots excel at one thing, quick cooking. That quickness helps make cooking fresh soups at home even easier.
Many people turn to the canned soups and there is nothing wrong with that. But you can have a better tasting soup when you make it from scratch. The ingredients will meld together nicely in a crockpot. Each one will add its own version of freshness to the overall experience.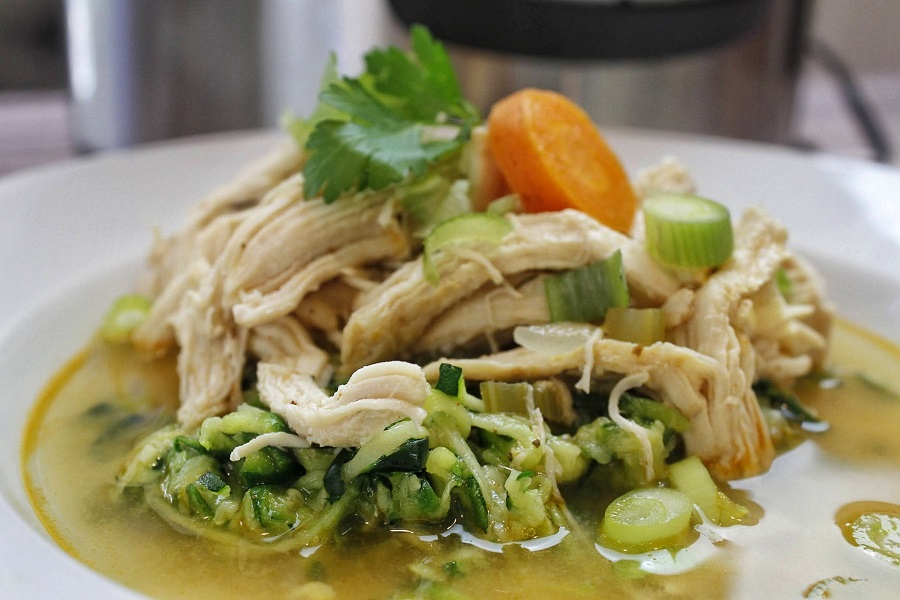 But the best part is, you will be in full control over what is in your soup. You can make your soup healthier, chunkier, creamier, spicier, sweeter, whatever you want to do, it's a possibility. These recipes can help give you a starting point, but you can play around with them.
Maybe if one says to add this much spice, you instead add more spice or less. The result can be whatever you want it to be. But there are even more benefits to making your own soup at home.
Chicken Noodle Soup | Best of Crock
Chicken and Veggie Soup | Best of Crock
Instant Pot Chicken and Rice Soup | Cookin' Canuck
Chicken and Dumplings | Flavor Mosaic
Chicken Taco Soup | Simply Happy Foodie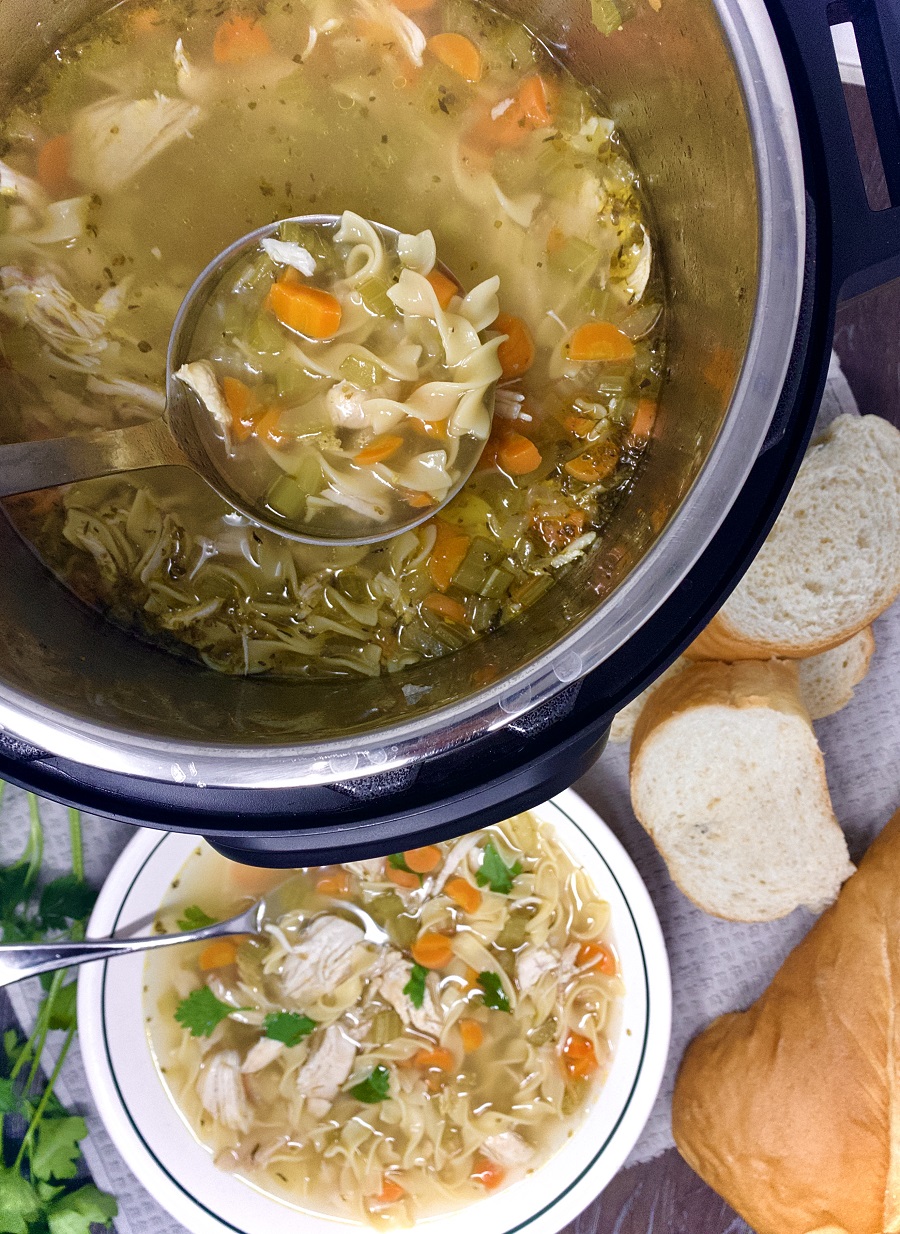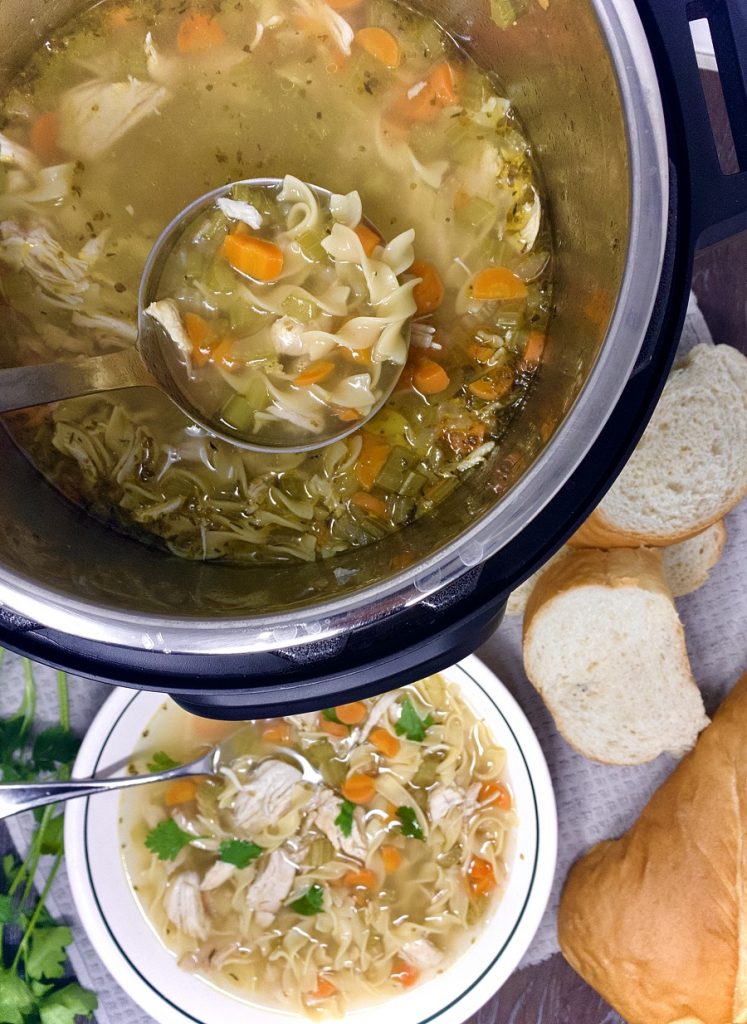 Instant Pot Soup Recipes with Chicken
There are clearly many different ways to use chicken in soup. But there is something even better about each of these recipes. You can make them in batches. That means you can make a few different soups and save them as meal prep. The next time you want some soup, just reach in the freezer for a bag of homemade soup.
The trick will be creating serving sizes. You can make a batch and then split it up into single serving bags and then freeze them. But you can also get a bigger freezer bag and pour the whole batch in to be frozen. Then, you can use that soup as a side for a family dinner.
Creamy Chicken Tortilla Soup | The Chunky Chef
AIP Tom Kha Gai (Coconut Chicken Soup) | Eat Beautiful
Chicken Pot Pie Soup | 40 Aprons
Green Enchiladas Chicken Soup | Seeking Good Eats
Italian Chicken Soup | My Gourmet Connection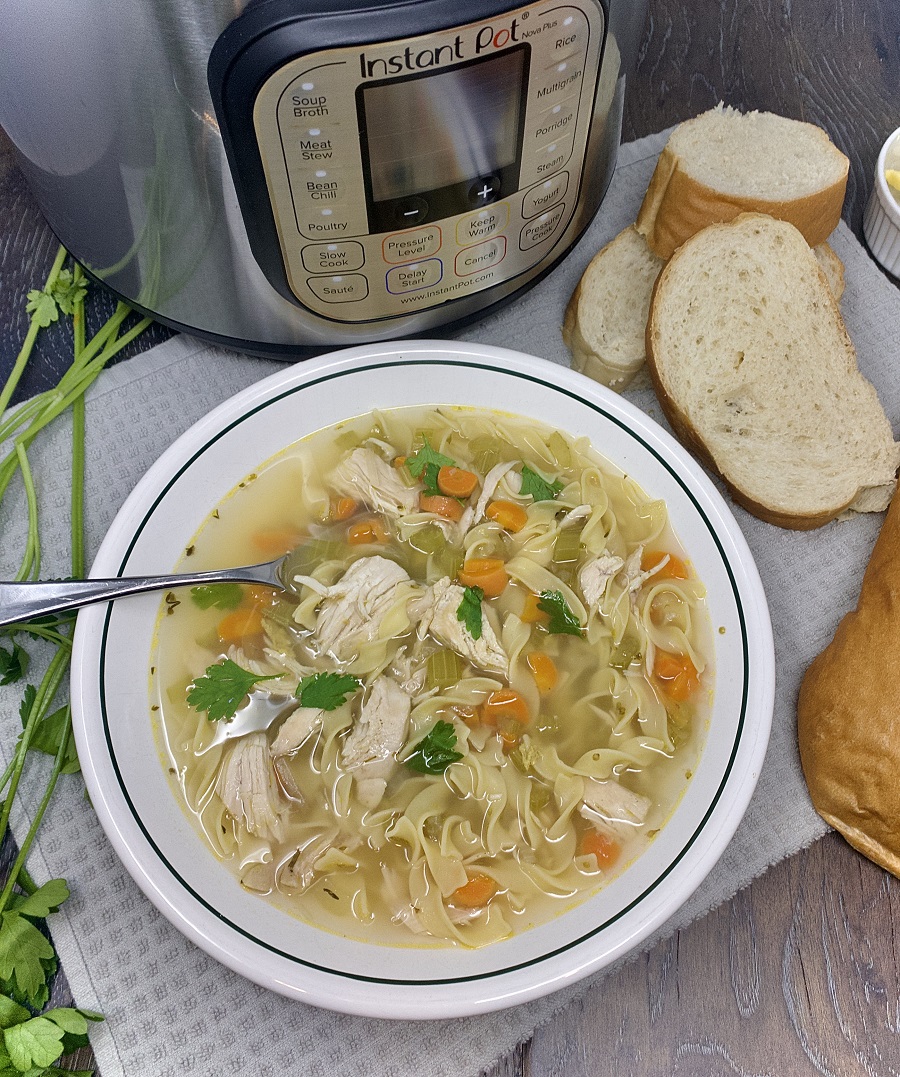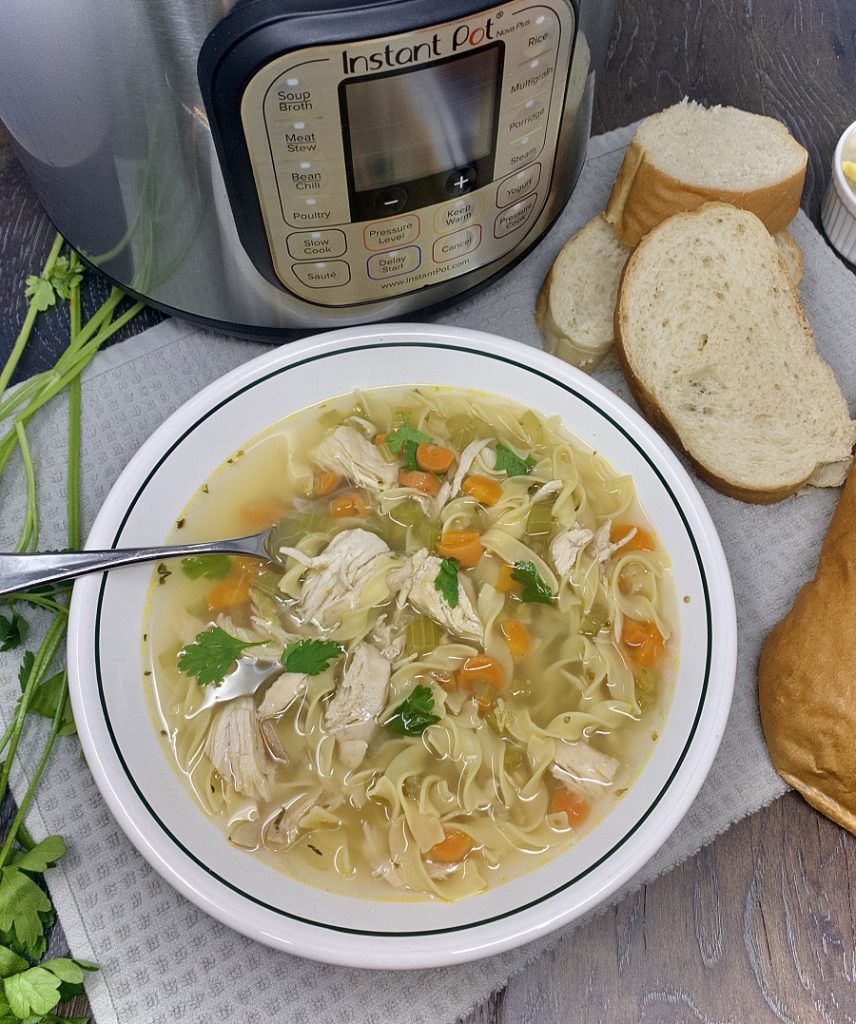 Canning Soups
There are also ways you can can any of these Instant Pot soup recipes with chicken. However, there is a safety precaution you must take. Every single type of soup that is made must be pressure canned if you plan on canning it. You will also need the right equipment to get this job done safely. There is a risk of botulism if not done properly.
The next thing to note is canning time. Canning time is based on the different ingredients being canned. For example, hot chicken takes about 75 minutes to can properly. However, canning carrots only takes 25 minutes. You will need to go with the longer of the two if you soup has both chicken and carrots.
The rule is to check the canning time for each ingredient and go with the longest.
Lemon Chicken Orzo Soup | No. 2 Pencil
Chicken Gnocchi Soup | This is Not Diet Food!
Thai Chicken Soup | iFood Real
Crack Chicken Spinach Soup | Eat Well 101
Creamy Tortellini Chicken Soup | 365 Days of Slow Pressure Cooking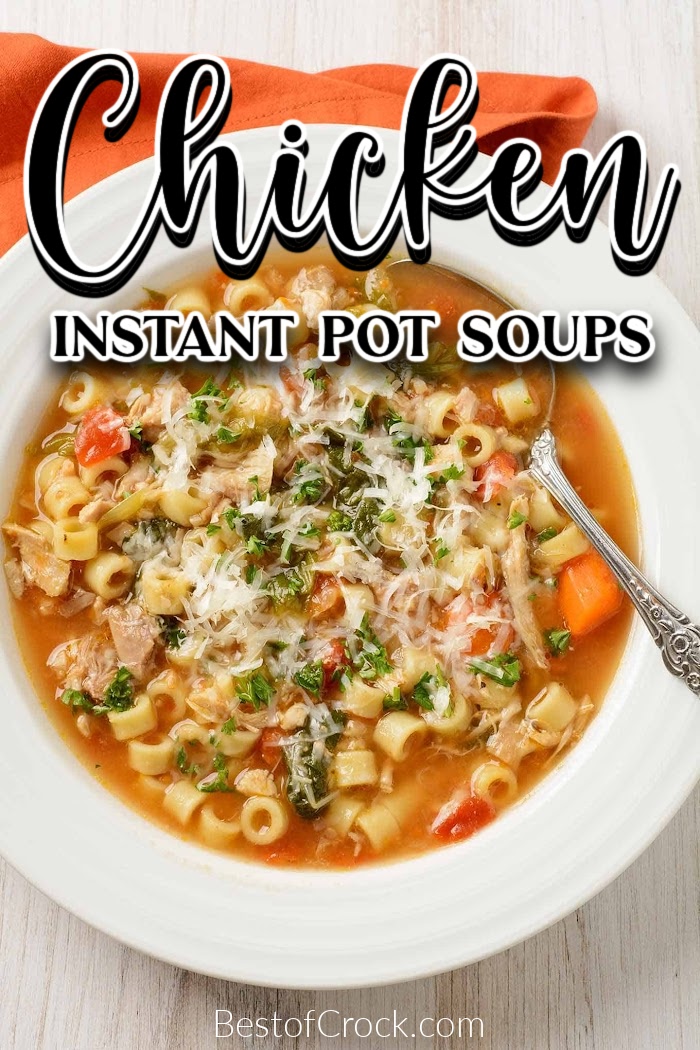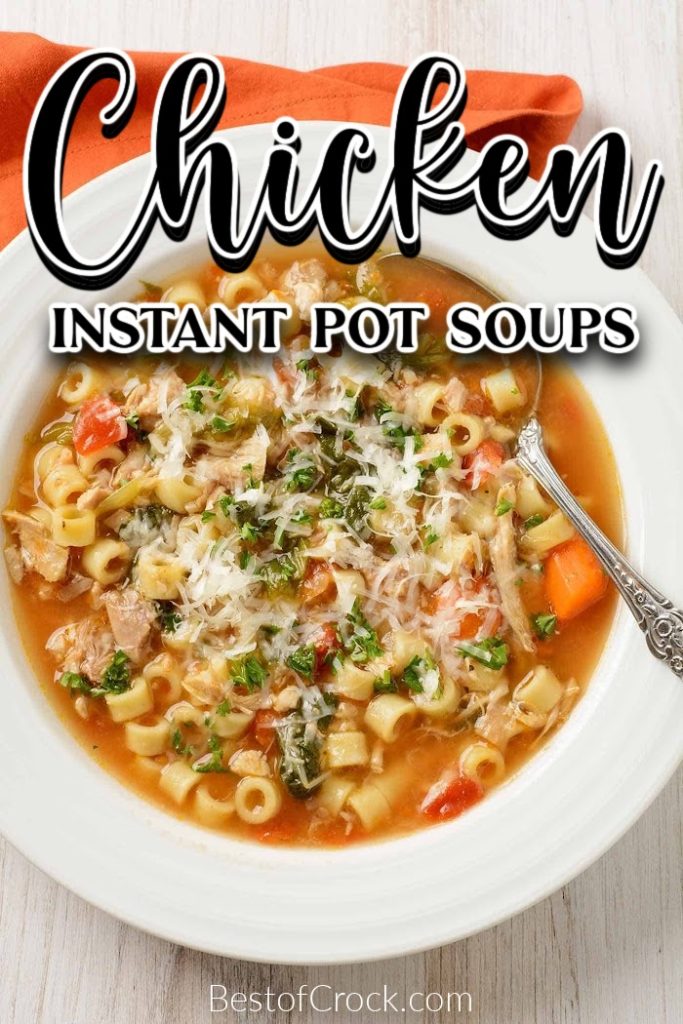 More Instant Pot Recipes
Healthy Instant Pot Teriyaki Chicken | Teriyaki chicken is just another way to make chicken, but it is amazingly delicious and easy.
Instant Pot Sausage and Kale Soup Recipe | Kale gets a lot of bad press, but it can be delicious with the right recipe. Introducing, the right recipe.
Beanless Instant Pot Ketogenic Chili Recipe | Chili isn't quite a soup, but it is close. However, this chili doesn't have chicken and it doesn't have beans.
Low Carb Instant Pot Pork Chops Recipe | When was the last time you thought of cooking pork chops in an Instant Pot?
Instant Pot Goulash Recipe with Beef | Goulash is a great dinner that the kids will love, and dates will be impressed by. We don't have to tell anyone how easy it is to make.