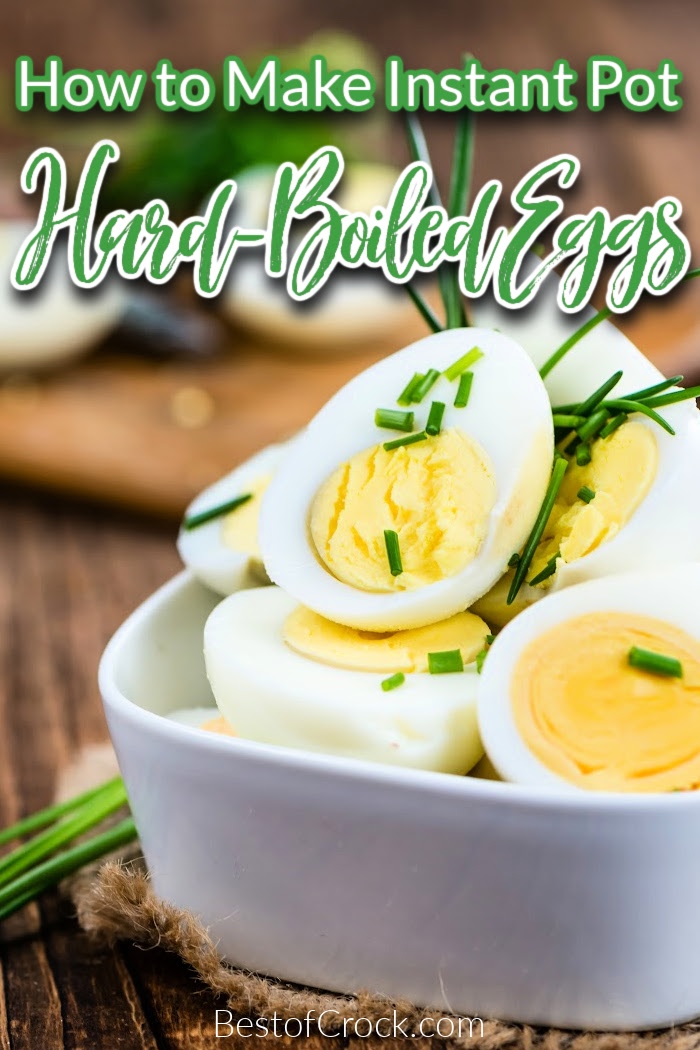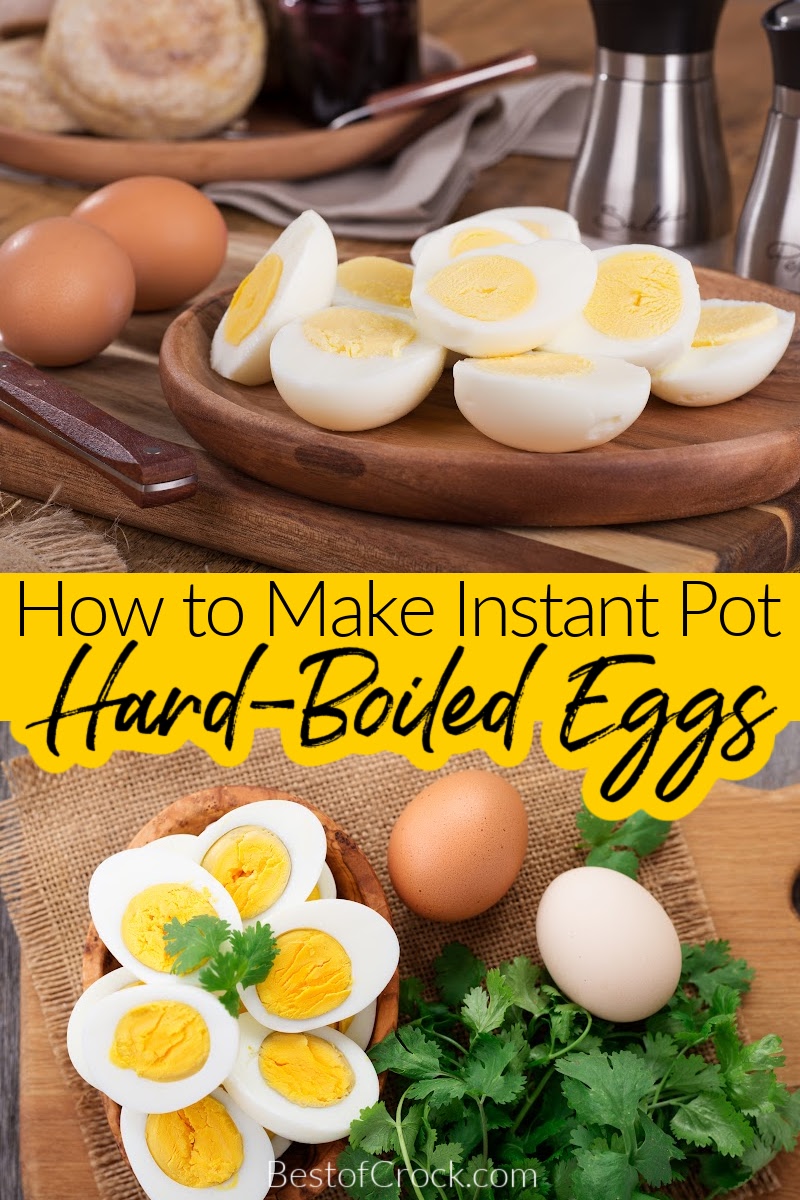 Making hard boiled eggs is not complicated. We boil water, gently place some eggs in the water and let them cook for a few minutes. The problem isn't the method; the problem is getting perfection. But we can learn how to make Instant Pot hard boiled eggs and reach perfection.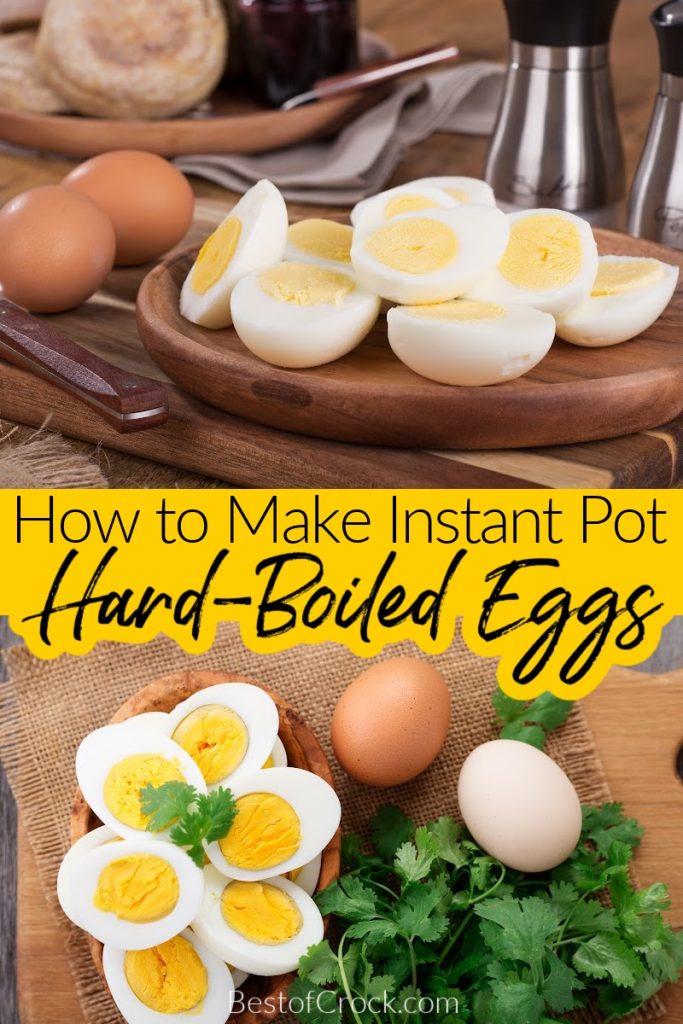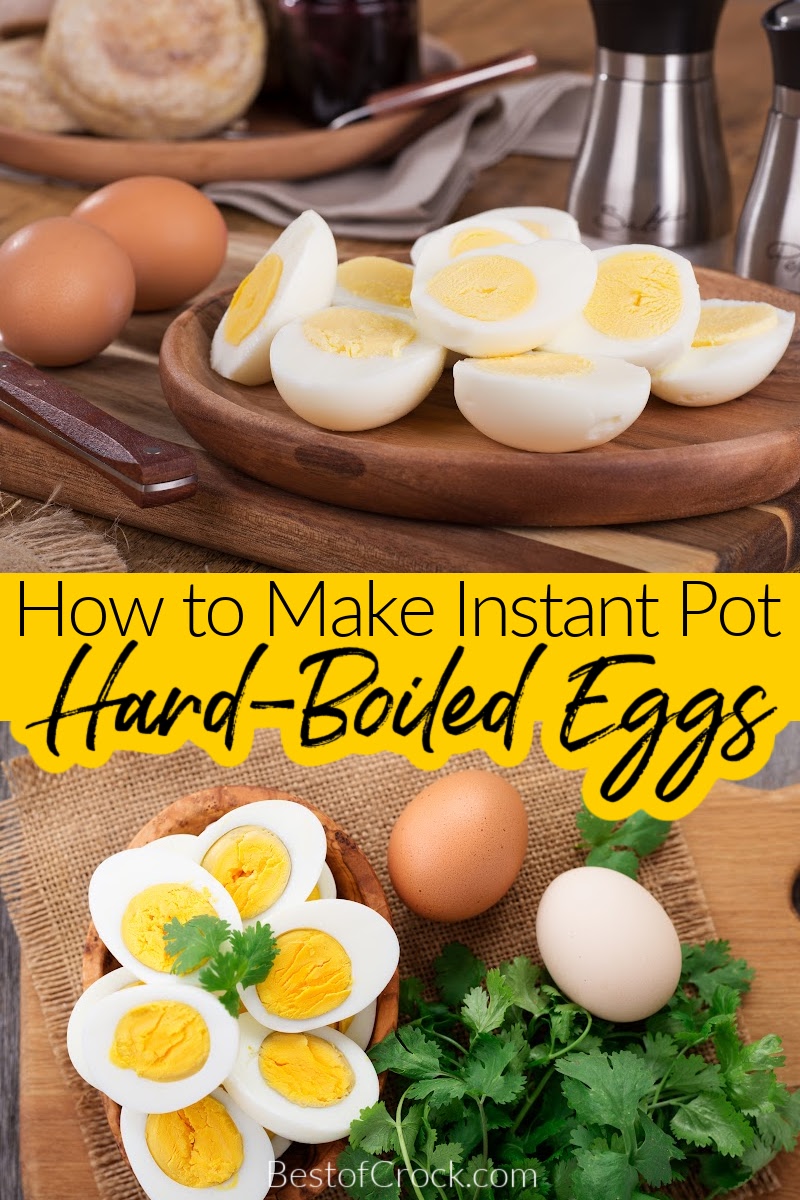 Learning how to make Instant Pot hard boiled eggs is easier than you may think, and you'll get perfection every single time. No one thinks making hard boiled eggs is difficult. You simply boil eggs until they are cooked to the degree you want.
But that is where the problem lies; the cooking time. We can quickly boil water, and we can easily place the eggs into the water. But getting the perfect cook time differs. For example, did you know that hard boiled eggs that smell like sulfur are actually overcooked?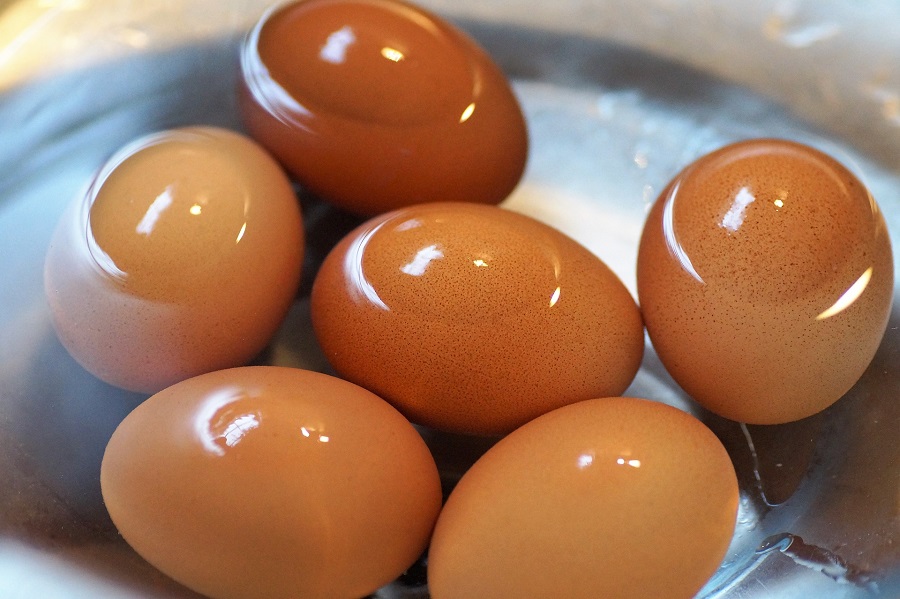 On the other hand, did you know that hard boiled eggs are harder to peel when you don't let the water reach the right temp? The eggs will have a similar taste, and you won't really miss much if you overcooked or timed the water wrong.
But they are quality of life issues that can easily be remedied with the help of an Instant Pot. You can cook perfectly hard boiled eggs by simply learning how to make Instant Pot hard boiled eggs. The Instant Pot can bring the water up to the right temp and automatically stop heating things up when the eggs are just below ready.
The natural pressure release time will act as the remaining cooking time, and the eggs will be perfect. The best part, making hard boiled eggs in an Instant Pot is just as easy.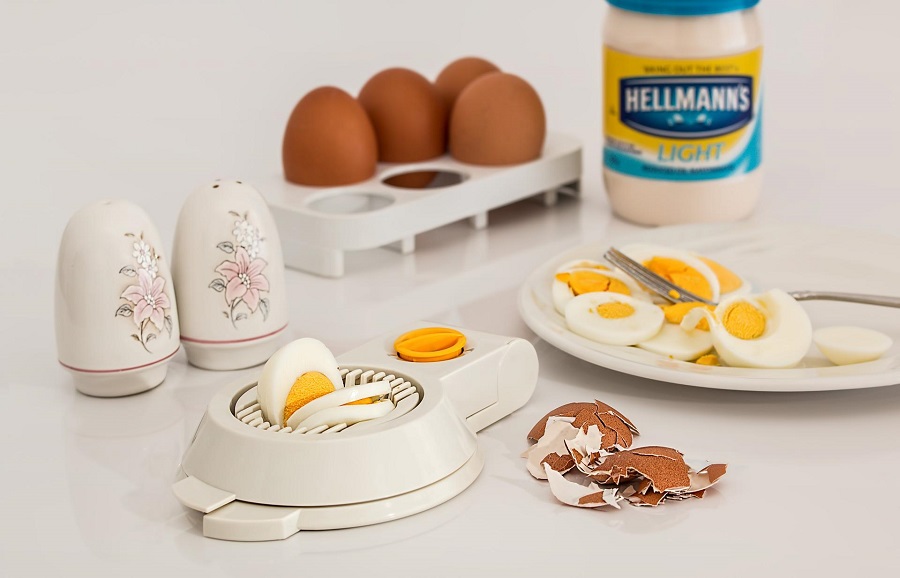 Get to Know the Instant Pot
Learning how to cook eggs in an Instant Pot is easier when you know what an Instant Pot is doing inside the pot. Instant Pots are pressure cookers that use liquid and heat to create pressure inside the pot. That heat and pressure mixture cooks food that is inside the pot and can even steam food.
You will lock the lid in place, so the pressure doesn't cause a mess in the kitchen. However, you will need to let the pressure release. There are two methods to let the pressure release, natural release or using the release valve.
Most recipes will require natural release, which is when you just use patience at the end of the cooking time to let the pressure naturally release. You don't have to do anything, literally nothing. The pressure will release as the heat goes down inside the pot.
This process takes about 5 minutes, and then you can open the release valve as a precaution and then open the pot. This is important to note because it is part of learning how to make Instant Pot hard boiled eggs.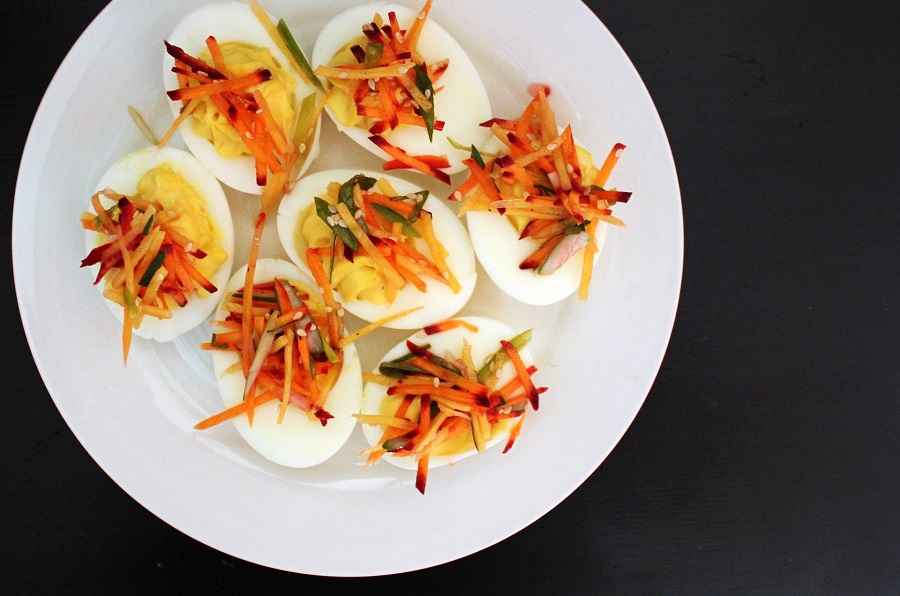 Rule of 5s
Learning how to make Instant Pot hard boiled eggs is as simple as remembering the number 5. Each step will require roughly five minutes. You will need to wait about 5 minutes for the pressure cooker to heat up, 5 minutes for the eggs to cook, and 5 minutes for the pressure to naturally release.
The rule of 5s is easy to follow; you can even give the eggs an ice bath for 5 minutes after they cook. That ice bath will come in handy later. Ultimately, you just need to remember that each step takes 5 minutes. You can go from no hard boiled eggs to a handful of hard boiled eggs within 15-20 minutes.
Obviously, this doesn't remove much time from the normal cooking method. However, the Instant Pot does increase the quality of your hard boiled eggs.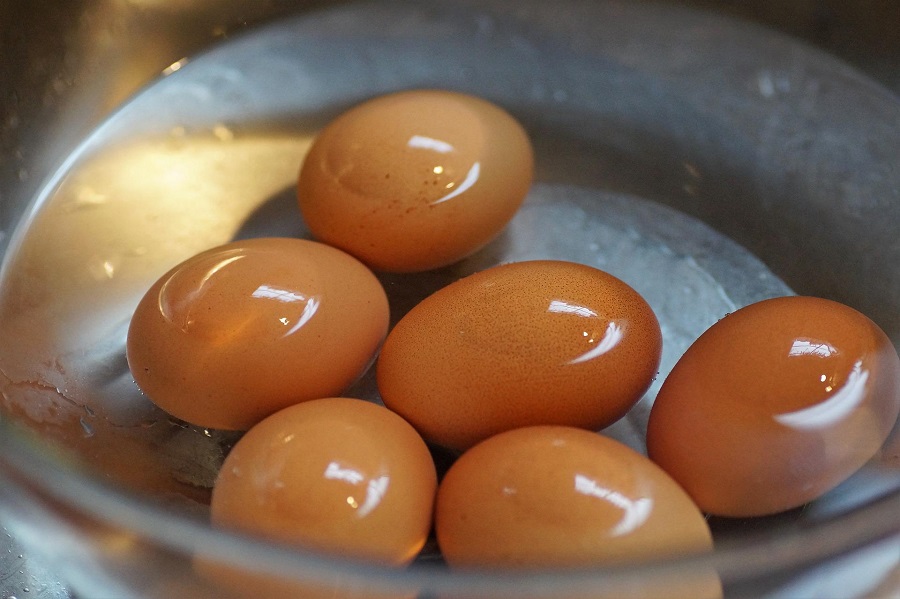 How to Make Instant Pot Hard Boiled Eggs
The steps are straightforward; remember the rule of 5s. You will need 1 cup of cold water and a few eggs. That's a pretty short ingredient list, and it just stays in the easy lane from here. Pour one cup of cold water into your Instant Pot.
Instant Pots come with racks, or you can buy a rack explicitly made for eggs if you'd like from Amazon. Place whichever rack you have into the pot, and then gently place your eggs on the rack. You can now close and seal the Instant Pot before setting the cooking time to 5 minutes on high pressure manually.
Let the Instant Pot do its thing, and then after the cooking time, you can wait 5 more minutes for the pot to release pressure naturally. You should still open the pressure release knob after the natural release is done, just to be safe.
The eggs will be safe to remove, but you should use a pot holder or tongs because they will be hot. Place the eggs in an ice bath for 5 minutes, and then enjoy!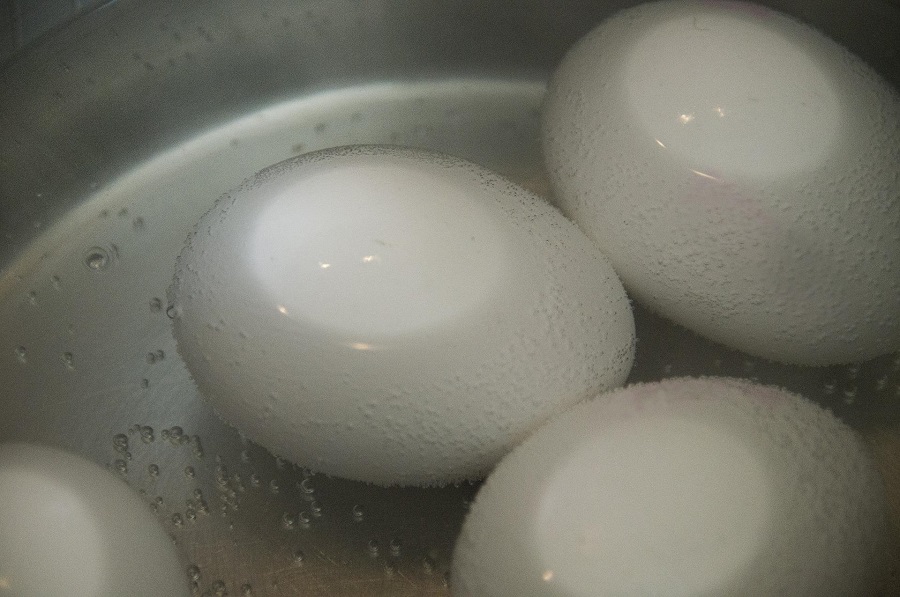 Tips for Making Instant Pot Hard Boiled Eggs
The ice bath helps separate the egg whites from the egg shell. This will make it easier to peel them. However, the ice bath is not necessary if you feel like you can peel the eggs like a pro. However, the ice bath will make it as easy as rolling the eggs on the counter and watching the shell just peel right off.
You have just learned how to make Instant Pot hard boiled eggs, but what about afterward? You can store the eggs for up to 3 days in the refrigerator in a container if they are peeled. However, you will want to leave the eggs unpeeled if you want to store them for up to 7 days in the fridge.
Whatever you do, do not freeze hard boiled eggs. The egg whites will become rubbery, and the yolks will remain the same; it will be a terrible eating experience. Instead, remember that making hard boiled eggs in an Instant Pot is so easy, which means you can cook them when you want to enjoy them rather than cooking ahead of time.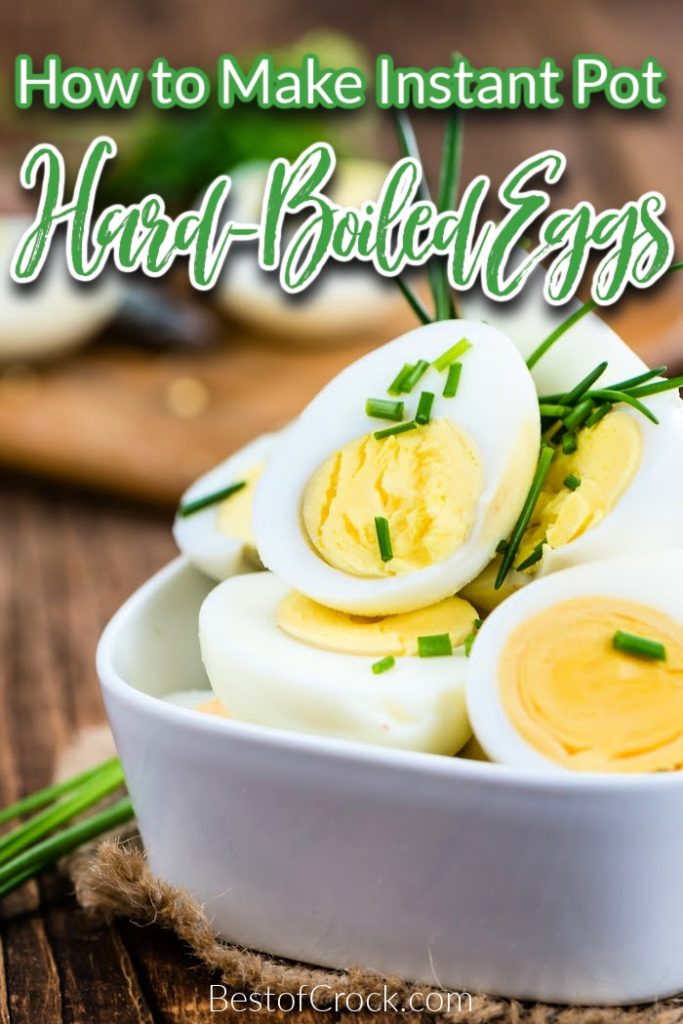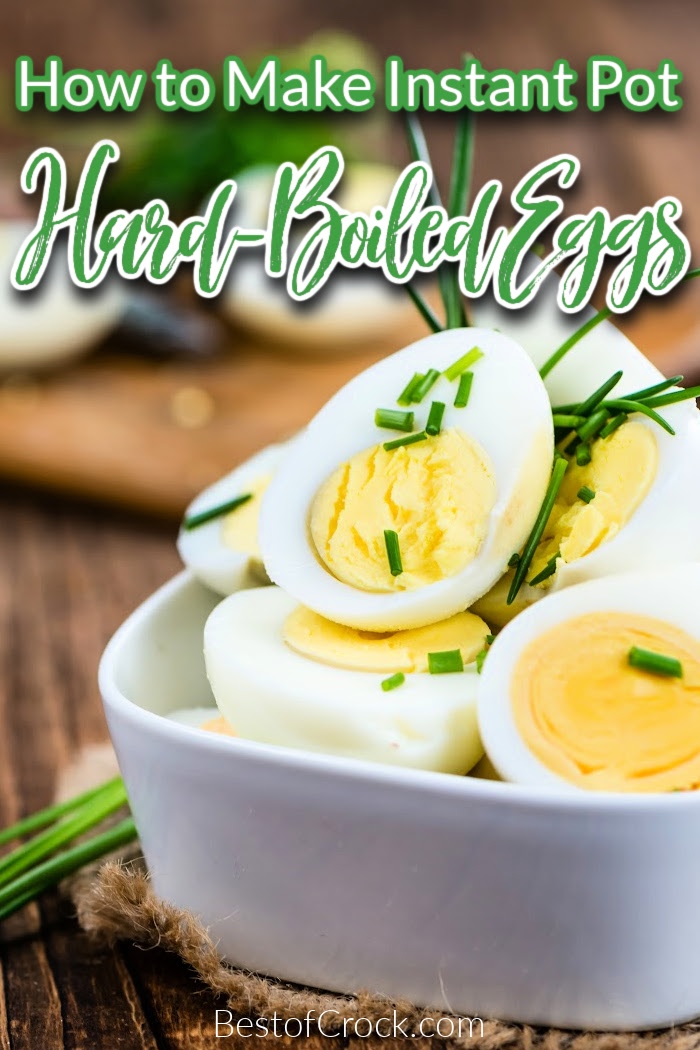 More Instant Pot Recipes
How to Make Instant Pot Yogurt | Instant Pots make plenty of things besides eggs, like yogurt from scratch.
Instant Pot Breakfast Recipes with Eggs | You can also cook eggs in different ways using an Instant Pot for a quick and healthy breakfast.
Instant Pot Chicken Noodle Soup | Chicken noodle soup usually comes from a can, but it doesn't have to; it can be freshly made.
Beanless Instant Pot Ketogenic Chili Recipe | Chili is something that people will say takes a lot of time to get perfect. But try using an Instant Pot, and you have a different experience.
Low Carb Instant Pot Pork Chops Recipe | Pork chops are easy to mess up normally but even easier to perfect with an Instant Pot.