Funny Slow Cooker Quotes About the Joys of Cooking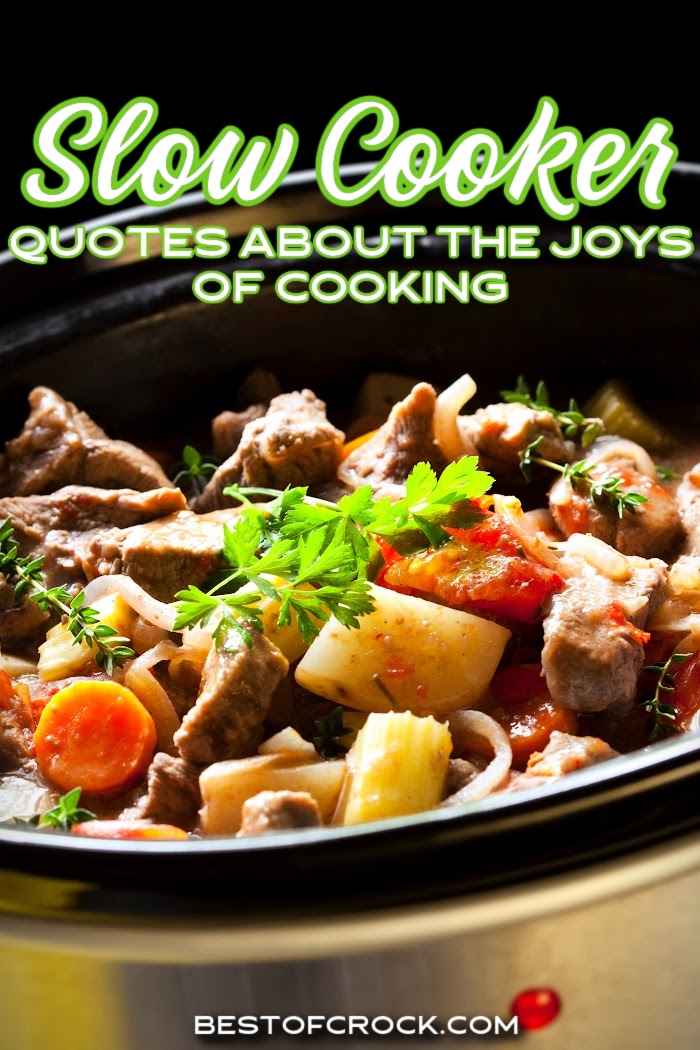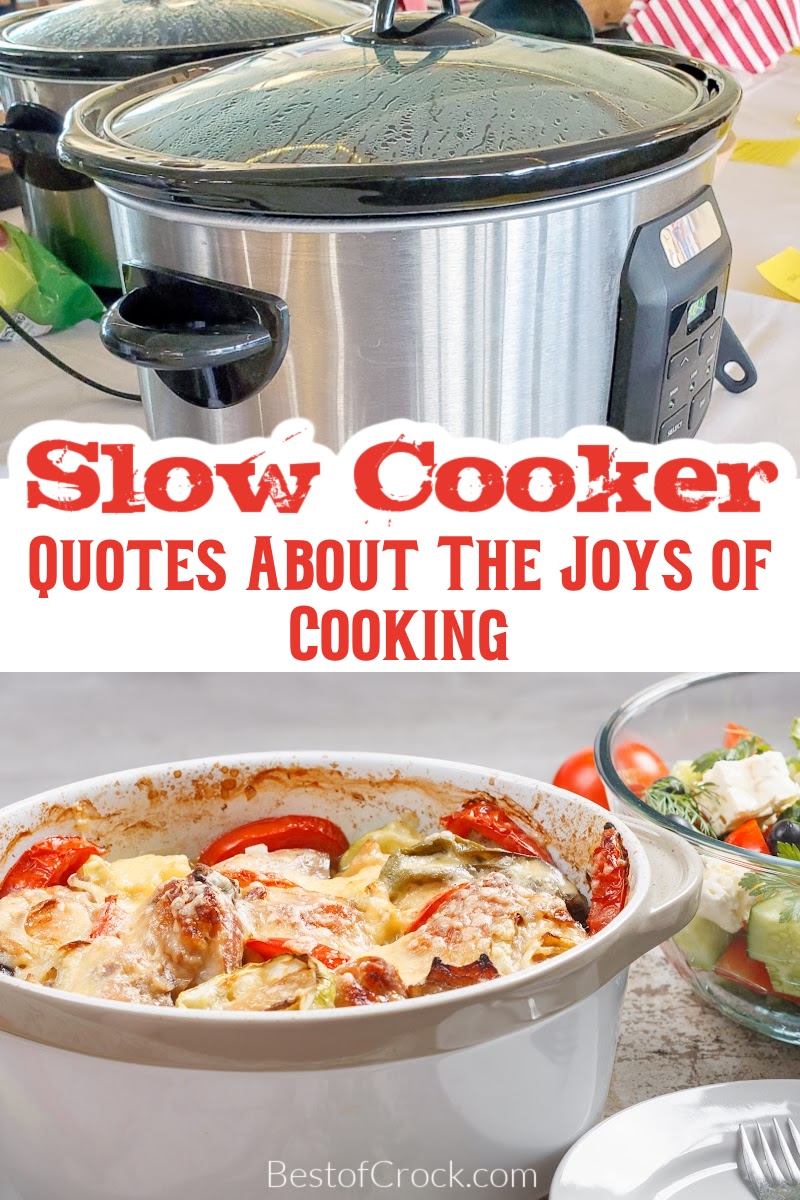 Finding jokes that we can relate to can be challenging. But funny slow cooker quotes are among those relatable jokes that we seek. There are joys of cooking at home, but then there's just real life. Real life is far more common, and these quotes put a bow on them nicely.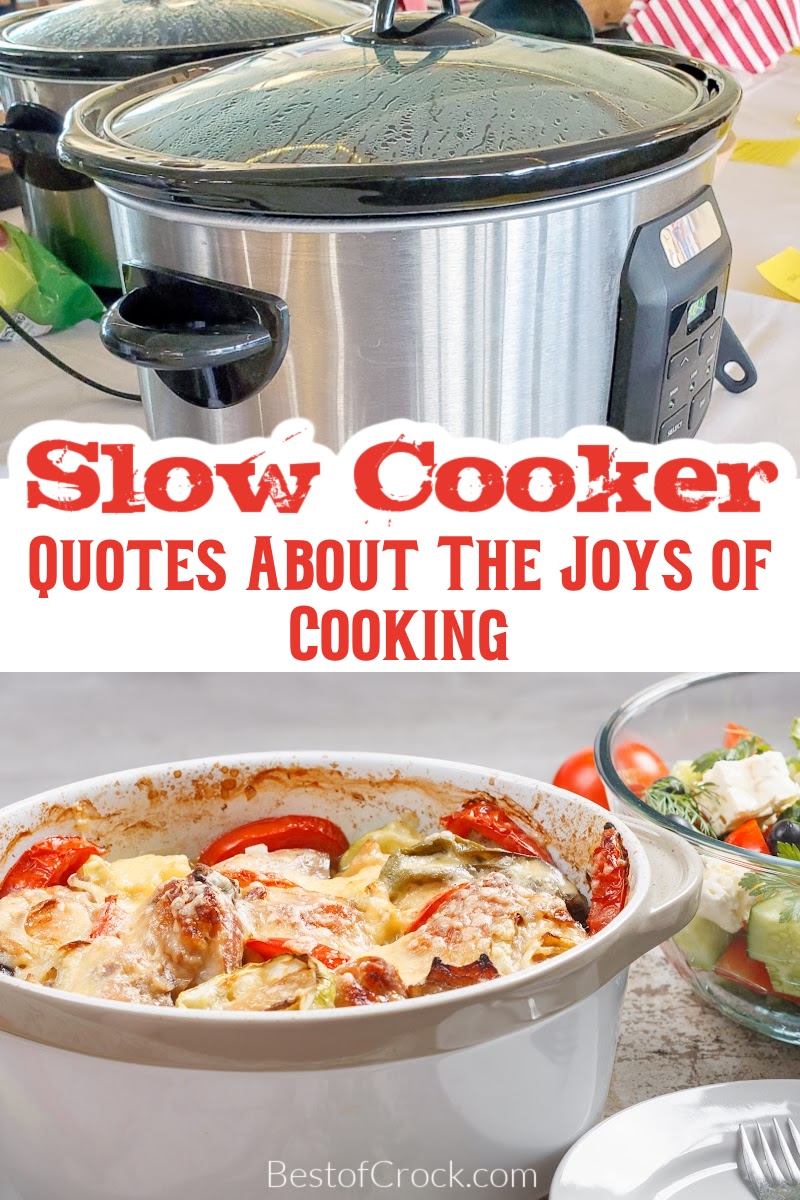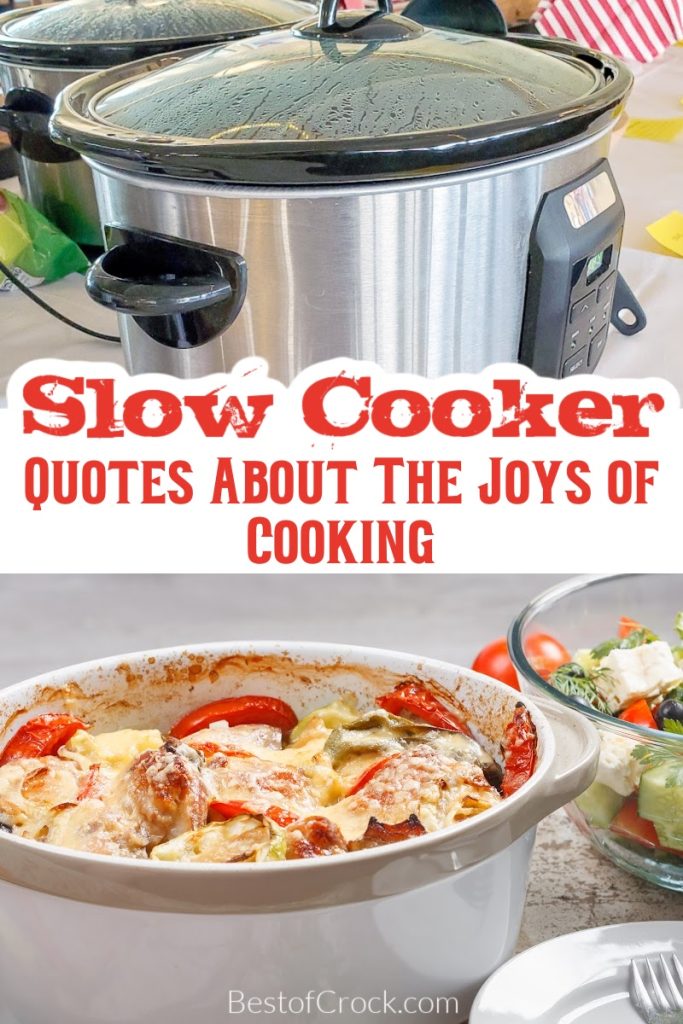 Funny slow cooker quotes can help us share in those moments when dinner goes awry or when the slow cooker dinner recipes just aren't going as planned. There are genres of jokes that can make us laugh.
Some people prefer dark humor, while others prefer something a little cleaner. There are dad jokes and dry ones, self-deprecating and slapstick jokes, but observational ones might be the best. Observational jokes can be any size, but they need to be about a common topic.
You have surely laughed at observational jokes if you've ever laughed while watching Jerry Seinfeld. There are plenty of observational jokes to be made about cooking at home, especially for slow cooker owners.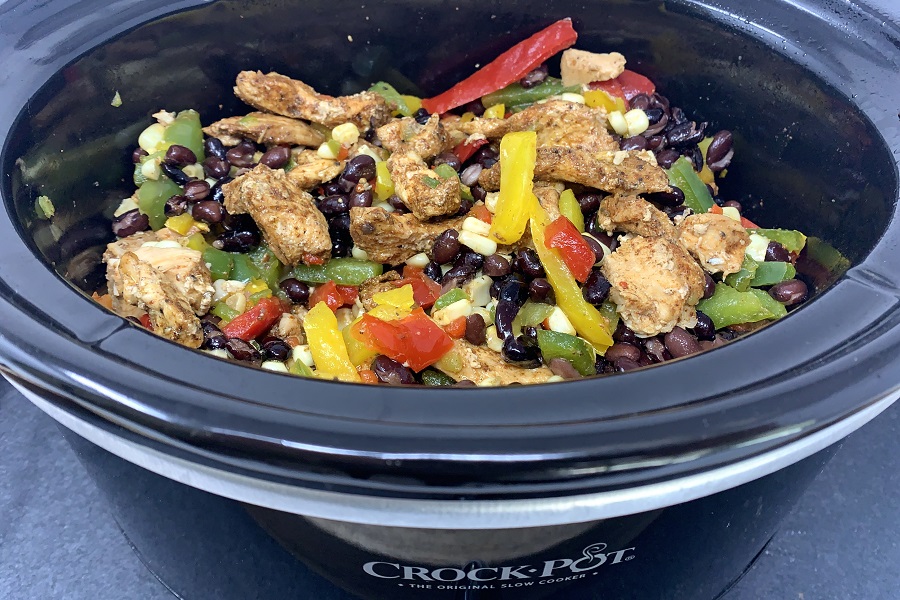 Slow cooker chefs know that the recipes all claim to be easy, and most of them are easy. But there are those occasional recipes where things don't seem to go as they should. This is when the funny but true jokes really help, mostly because we all need a pick-me-up after we completely ruined dinner.
Although, it could be said that the slow cooker is the one that ruined dinner, not you. Still, something to laugh at can make a difference. These slow cooker quotes are observational from the experiences we've all had with cooking.
Those who cook know that there is a good amount of effort that goes into getting food on the table, even if we use slow cookers.
Funny Slow Cooker Quotes About the Joys of Cooking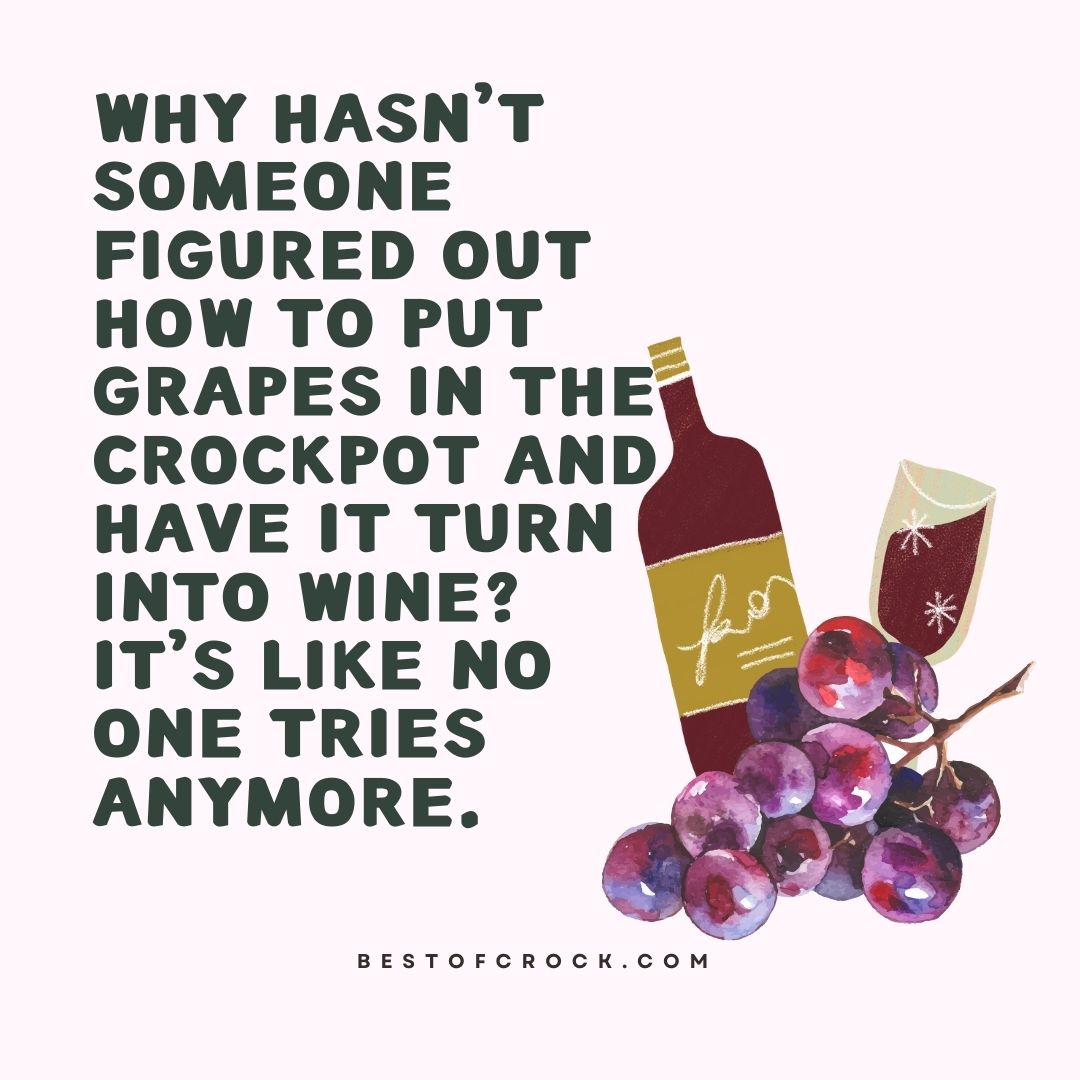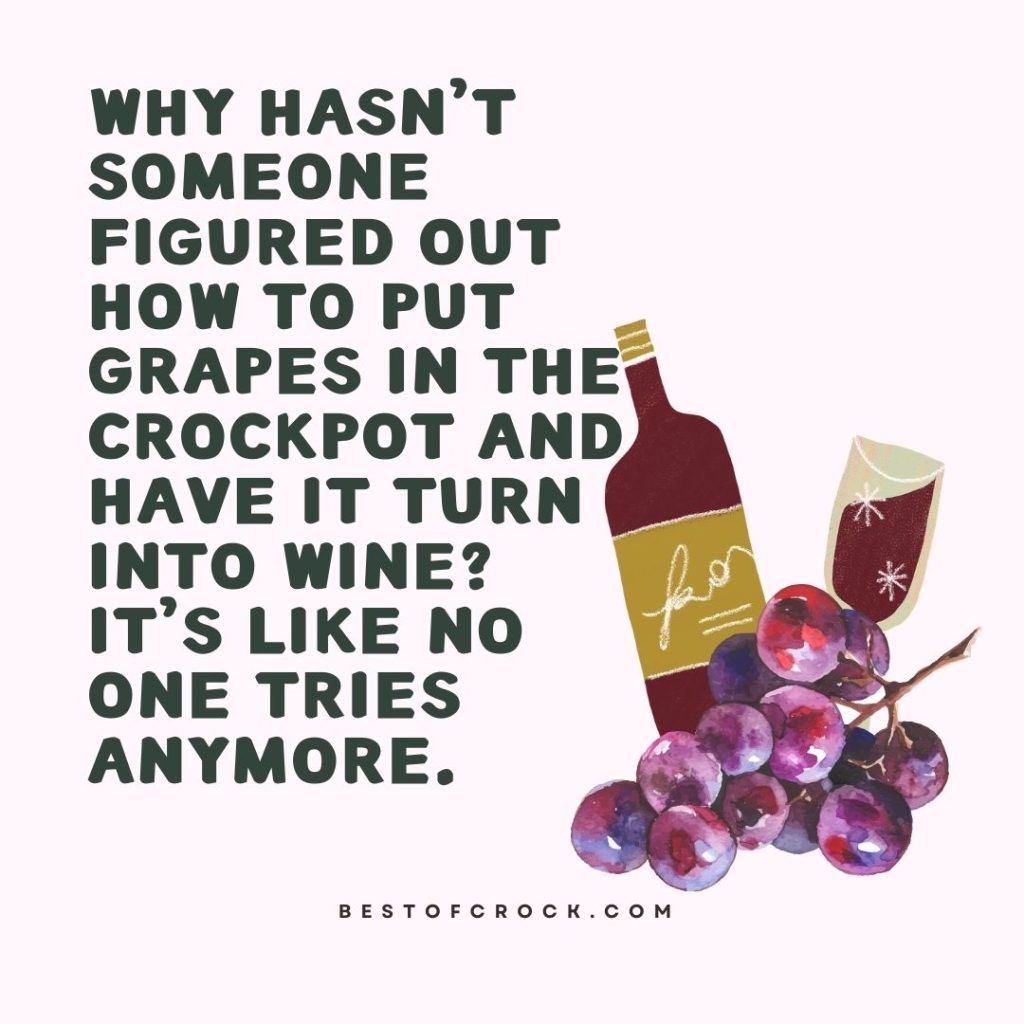 Why hasn't someone figured out how to put grapes in the crockpot and have it turn into wine? It's like no one tries anymore.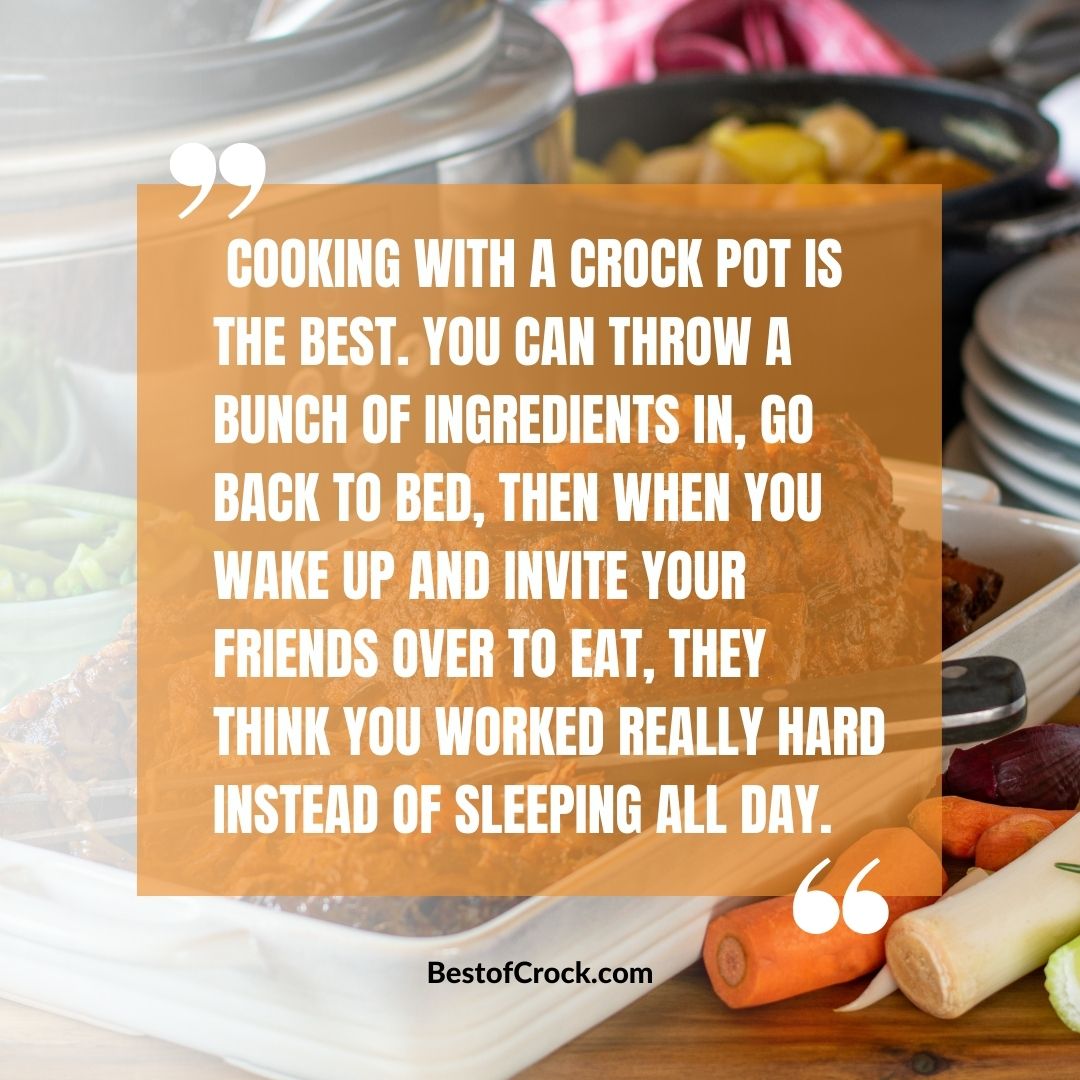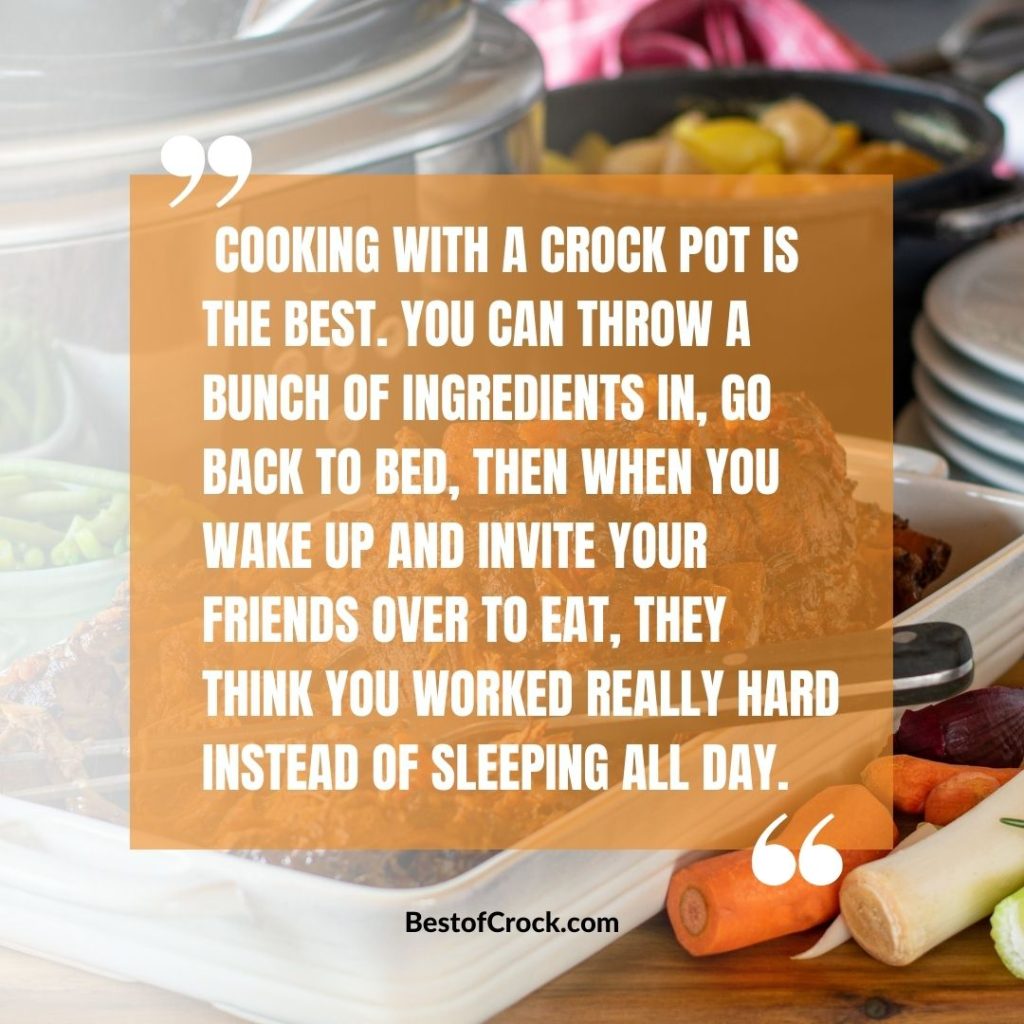 Cooking with a crock pot is the best. You can throw a bunch of ingredients in, go back to bed, then when you wake up and invite your friends over to eat; they think you worked really hard instead of sleeping all day.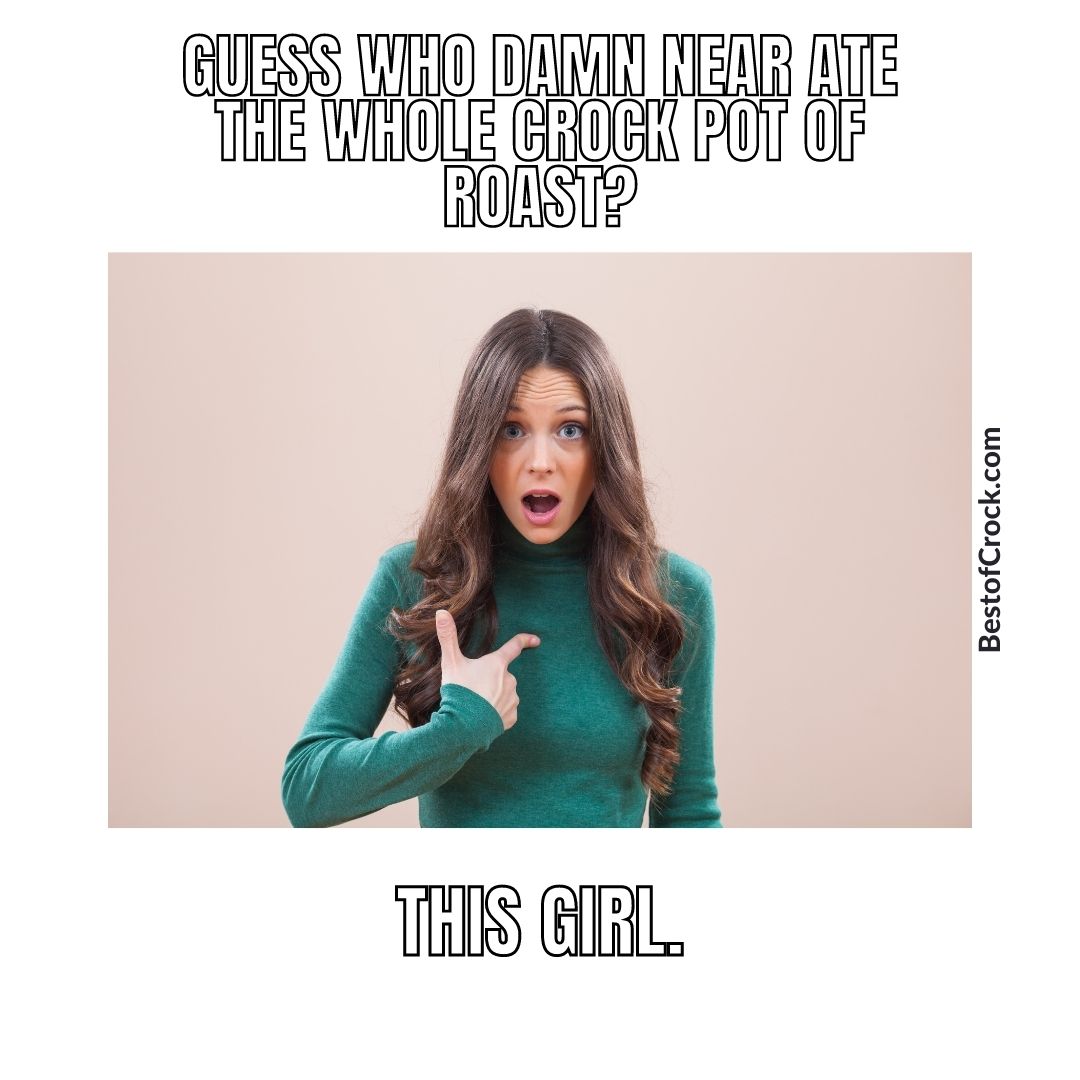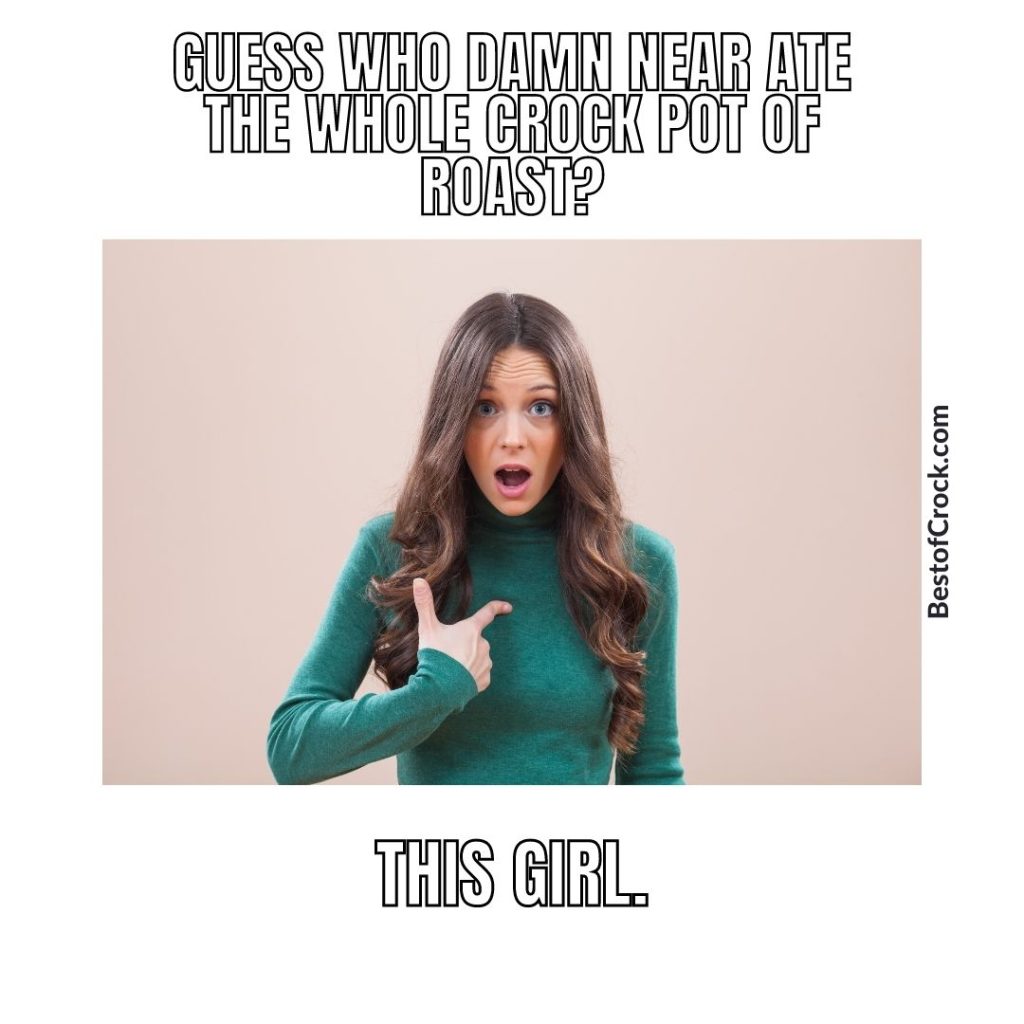 Guess who damn near ate the whole crock pot of roast? This girl.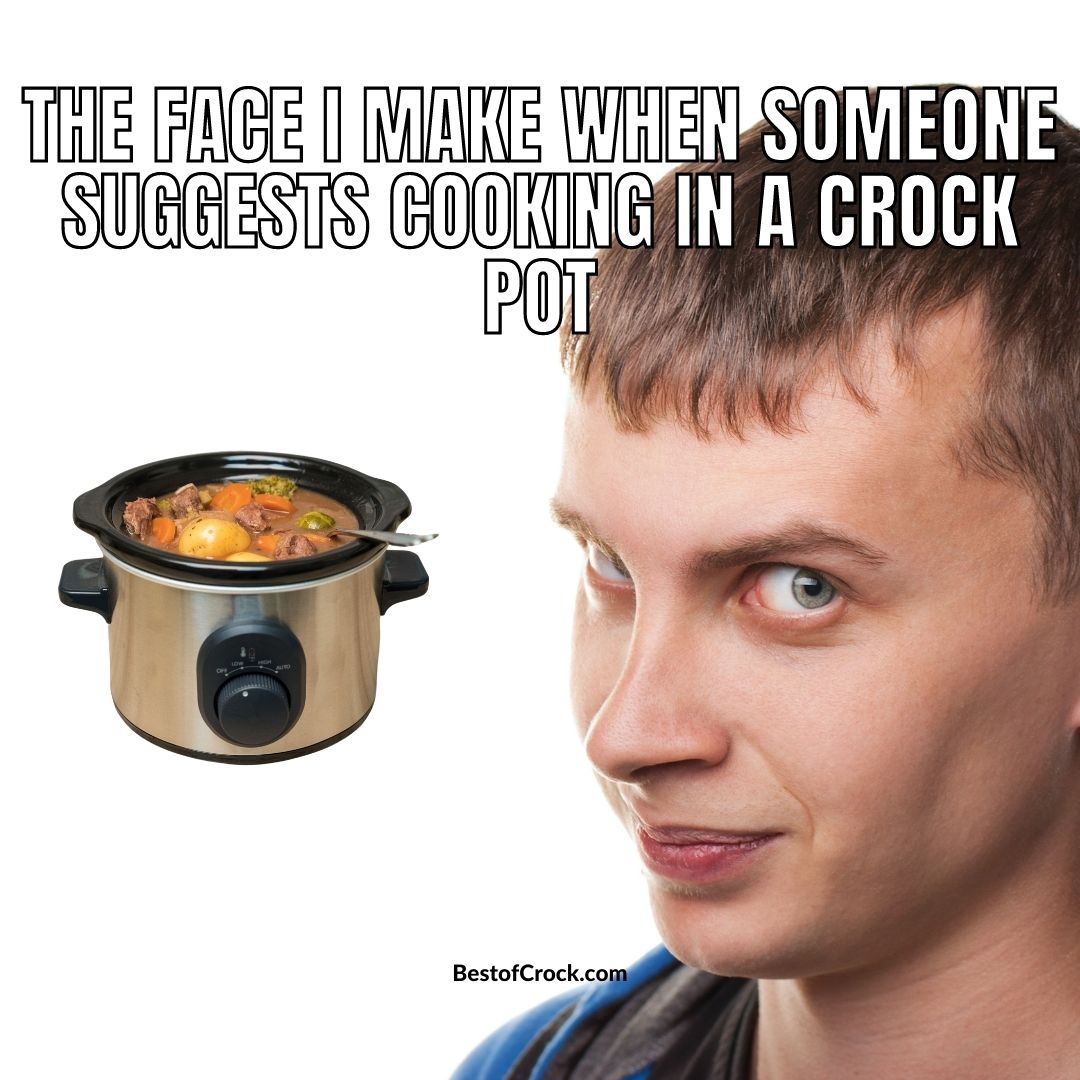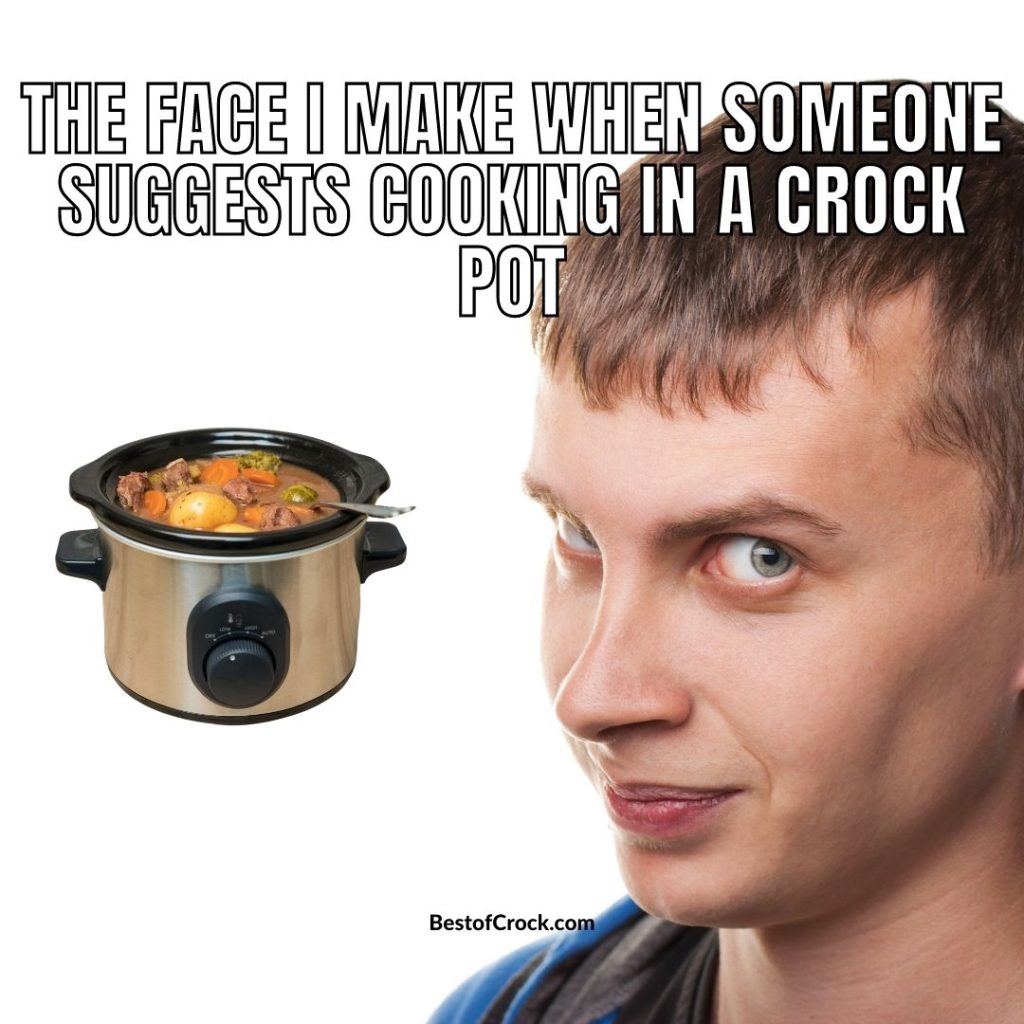 The face I make when someone suggests cooking in a crock pot.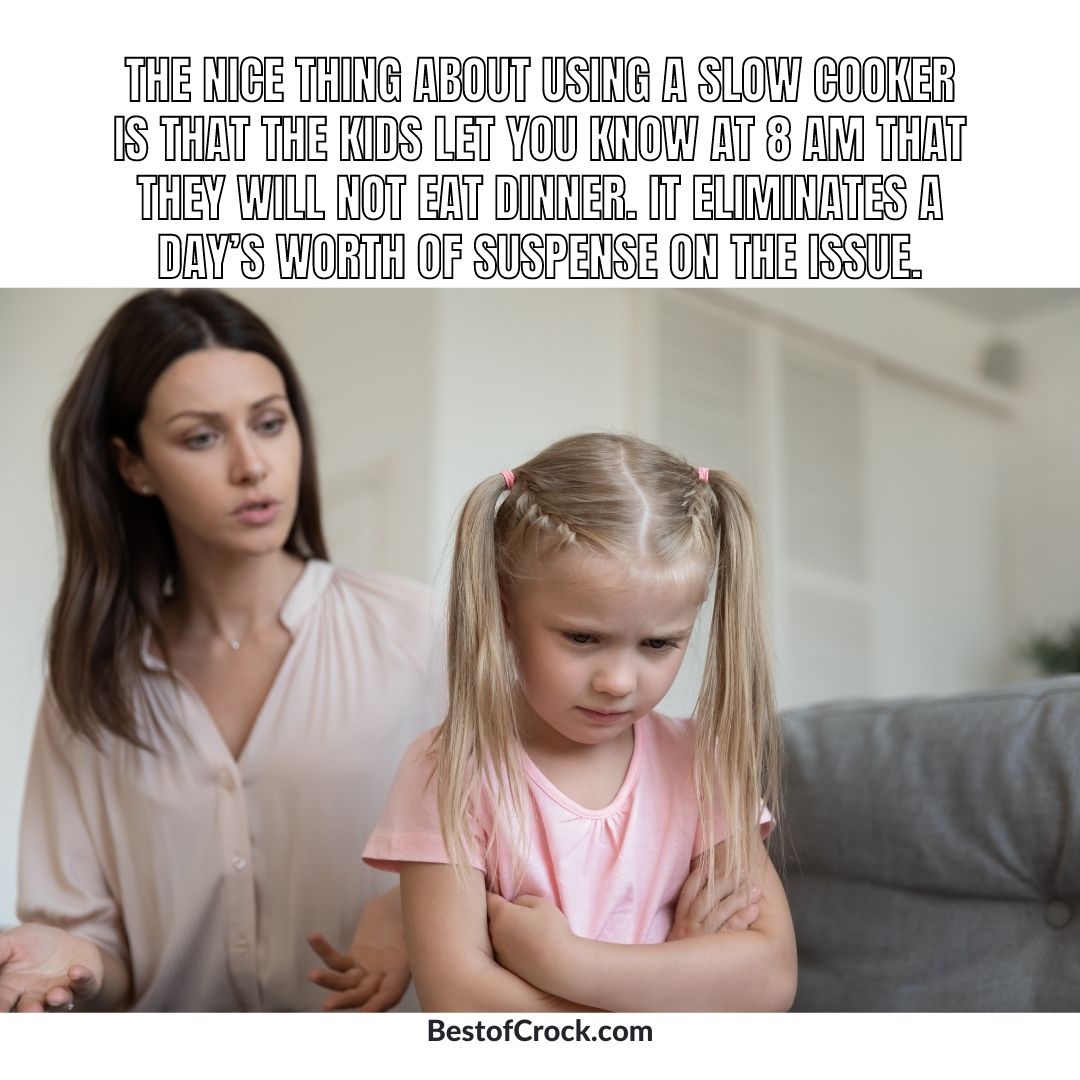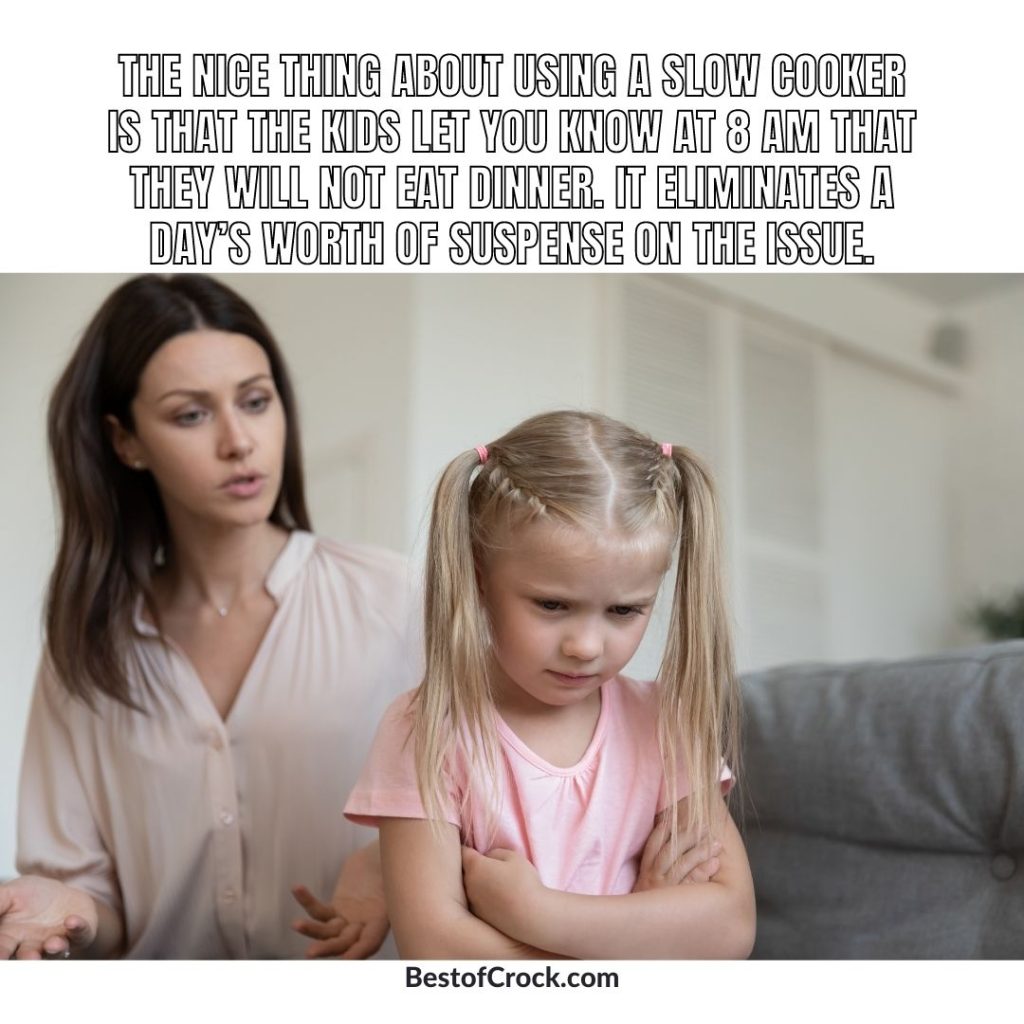 The nice thing about using a slow cooker is that the kids let you know at 8 Am that they will not eat dinner. It eliminates a day's worth of suspense on the issue.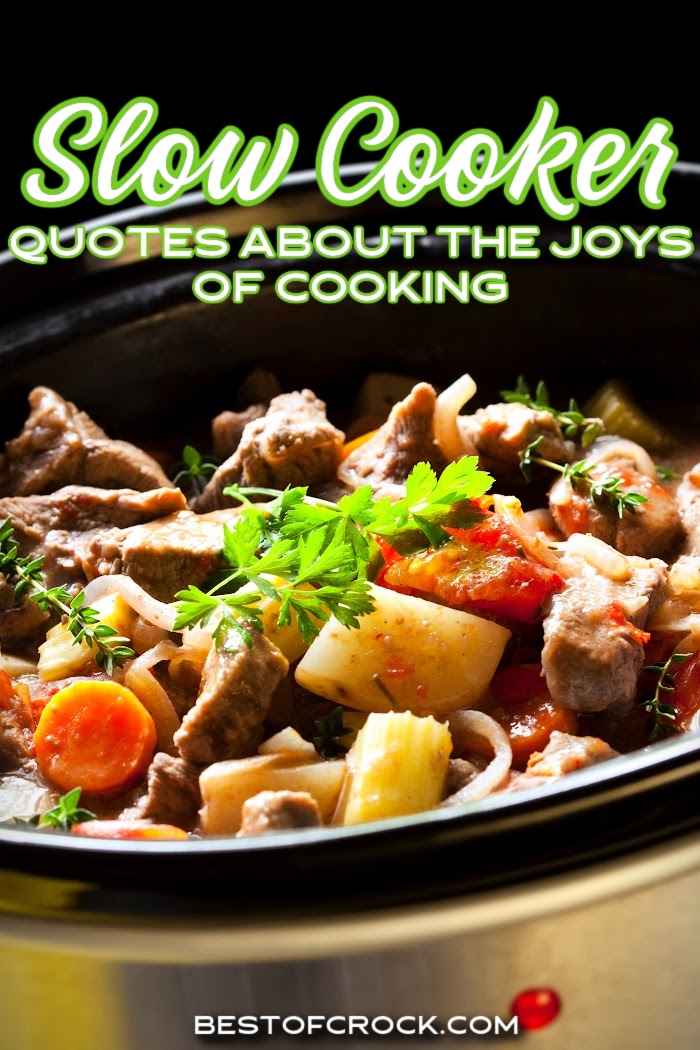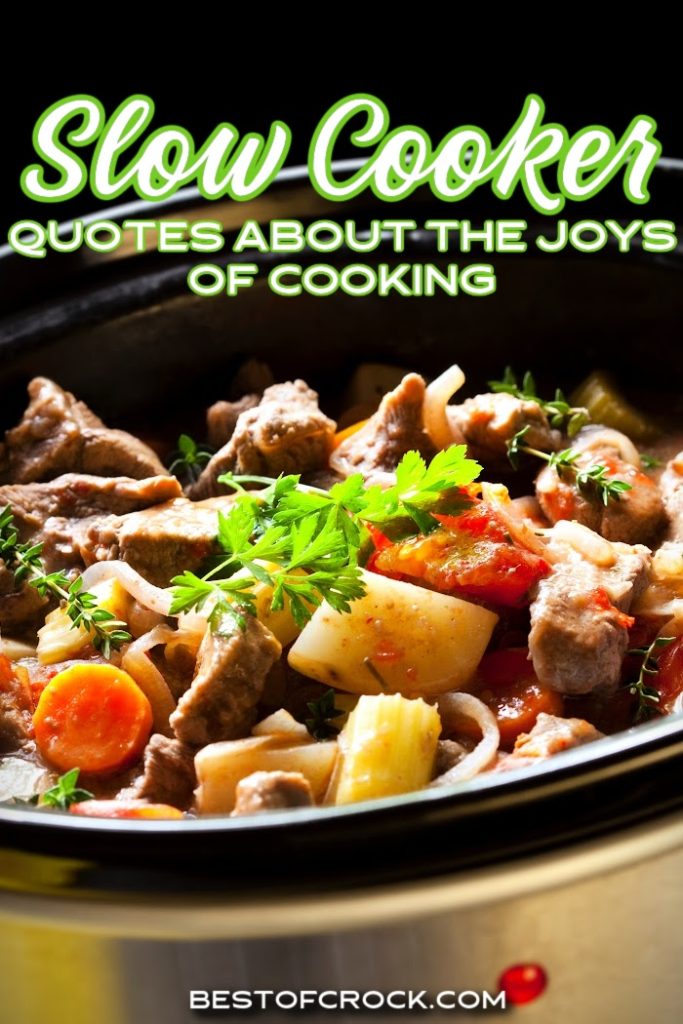 Slow Cooker Recipes to Try
Beef Barbacoa Crock Pot Recipe | Beef barbacoa is a different but delicious way to celebrate taco Tuesday!
Healthy Slow Cooker Beef Stew | Beef stews don't have to be boring; not when you have a crockpot.
Crockpot Monkey Bread Recipes | Monkey bread is an easy breakfast/dessert that is easy to make and won't cost much at all.
Crockpot Turkey Chili with Corn | Crockpots are almost made for cooking chili. The best chili is one that is cooked low and slow.
John Wayne Casserole with Tater Tots Recipes | Casseroles are easy to make and even easier with a crockpot.