Favorite Instant Pot Soup Recipes for Fall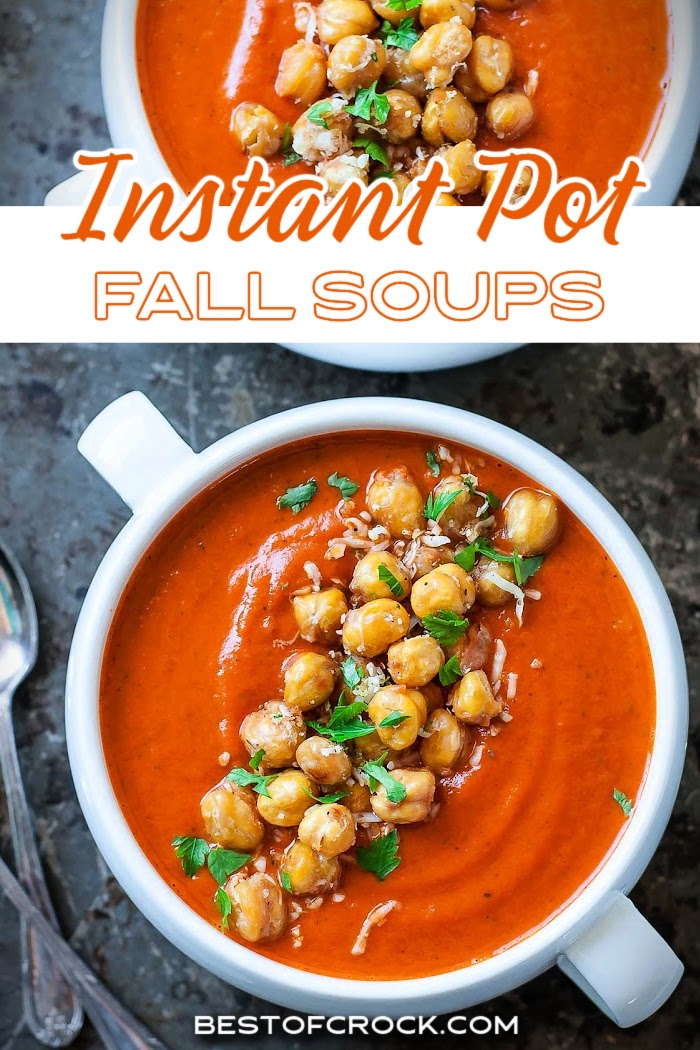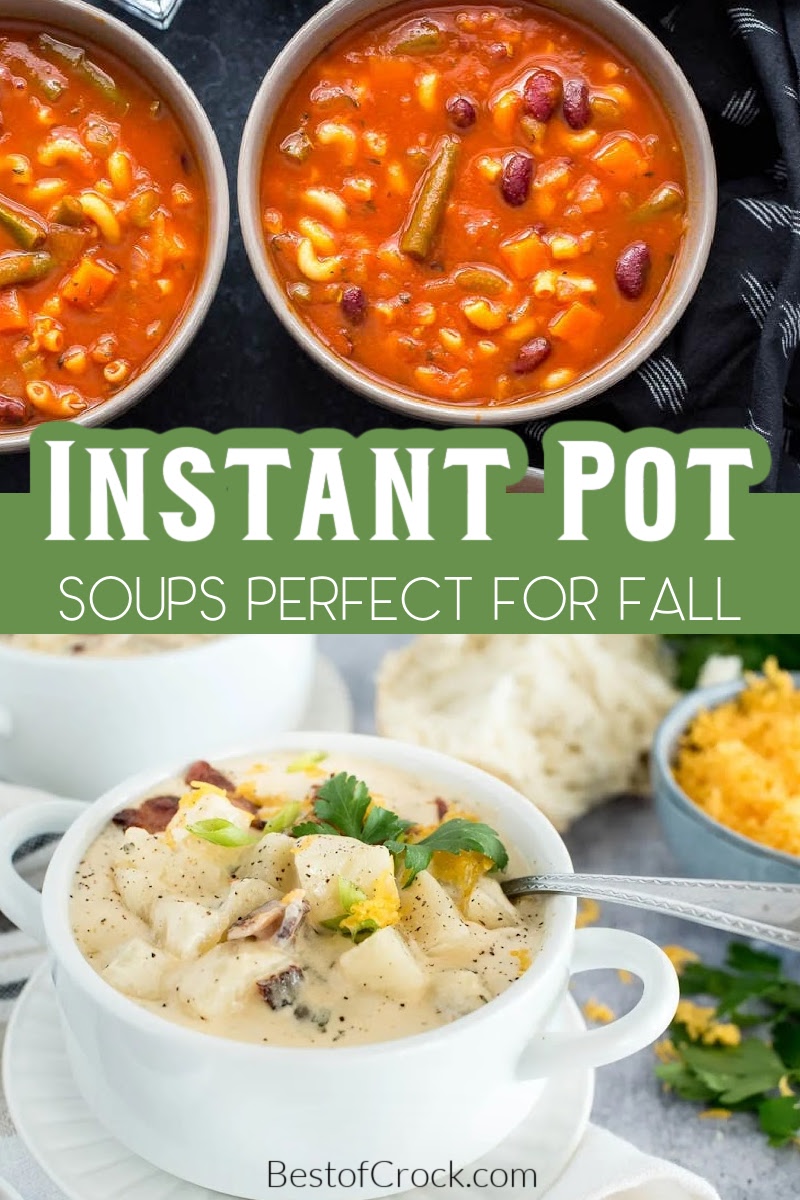 Fall is the season of comfort food. We all enjoy cozying up with a nice warm plate or bowl of food. One of the most common recipes to break out during fall is soup. Sure, we can open a can of soup that has been sitting on the shelf for years. But isn't fresh, homemade soup better?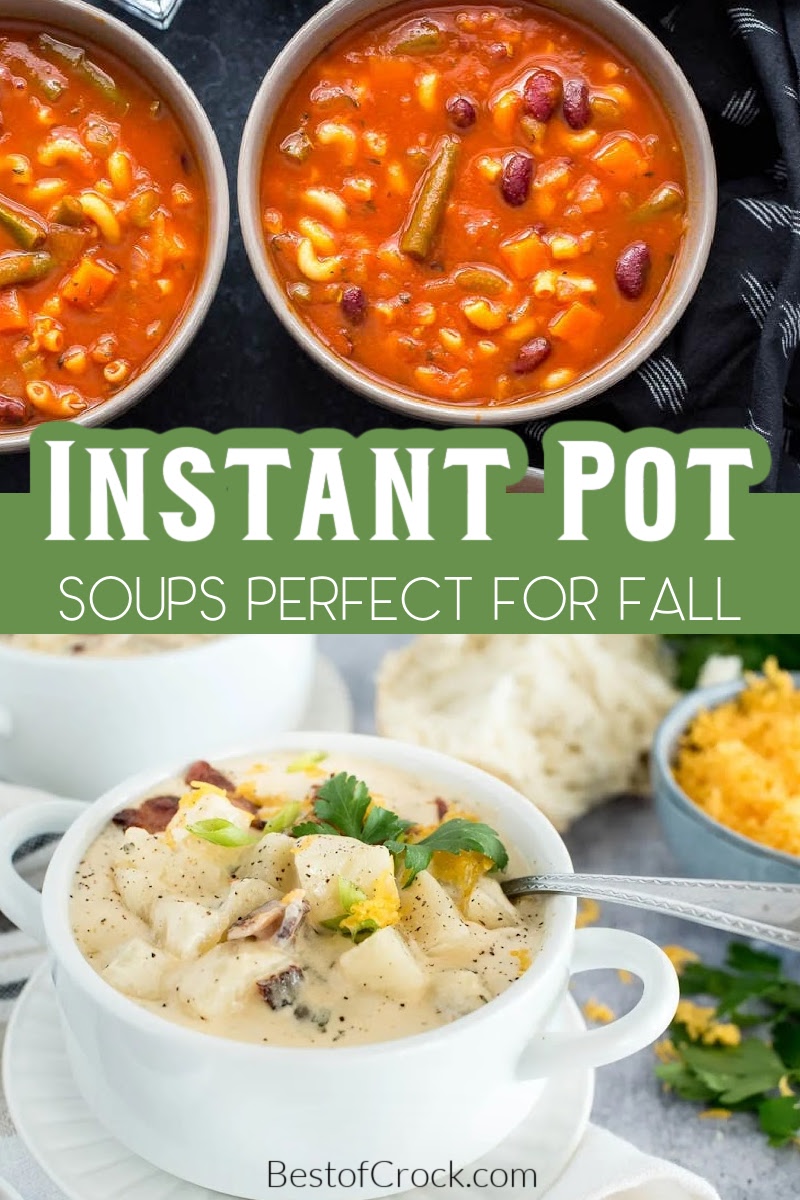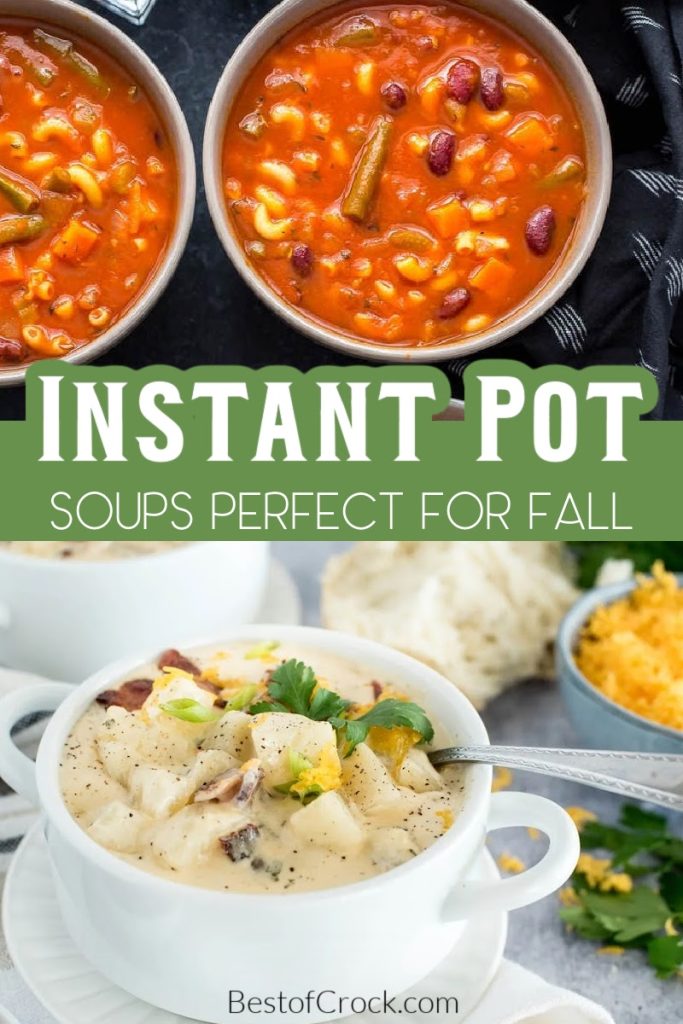 The best Instant Pot soup recipes are perfect for fall comfort food recipes that you can enjoy with a busy schedule. There is a lot happening in fall every single year. Kids are gong back to school, parents are becoming taxi services, and they have to keep up with the holiday season around the corner.
But the one thing we all enjoy is that comforting plate or bowl of food on a chilly evening. It is a moment in our days that allows us to relax, take a breath, and enjoy some delicious flavors; comfort food.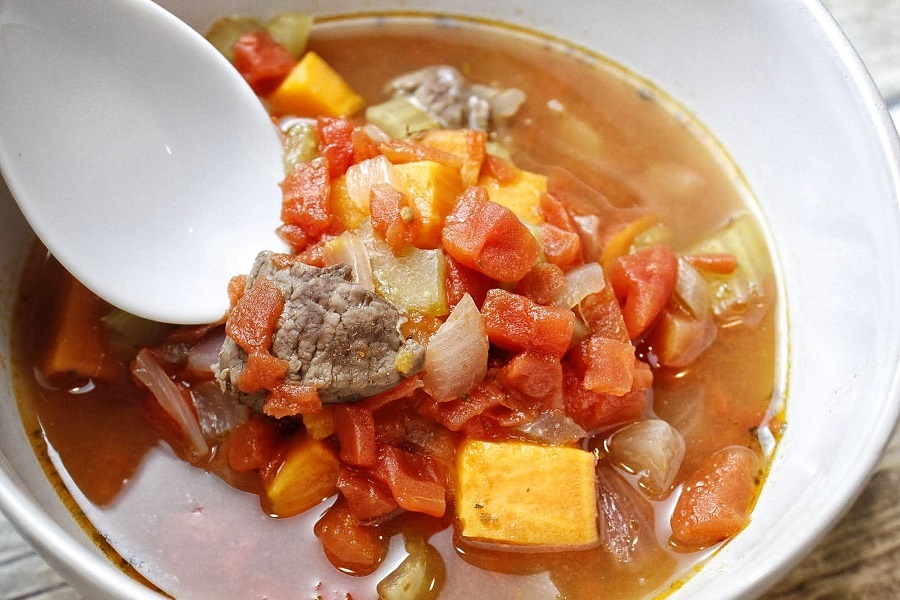 We all know what comfort food is and we all have our favorites. Some people enjoy mac and cheese; others prefer something more like chicken and dumplings. Another popular comfort food combination is a grilled cheese with a bowl of tomato soup.
This combination is a classic, but it's also hitting comfort on two fronts. The first is the grilled cheese sandwich which has a sprinkle of nostalgia all over it. Many of us enjoyed grilled cheese sandwiches as kids, and that nostalgia is comforting.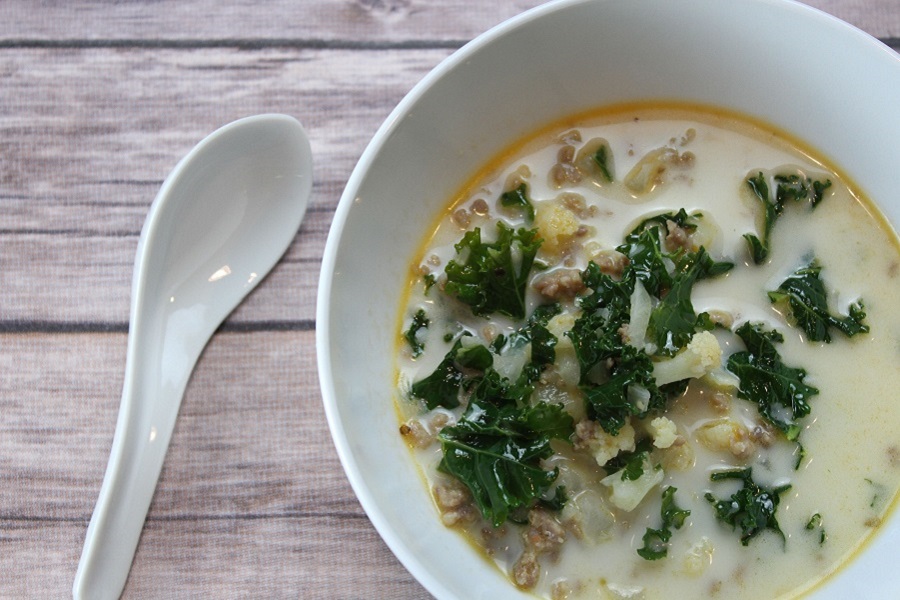 Then you have the warm bowl of soup. Soup is comforting on many levels. We enjoy soup when we're sick to help us feel better; there's a sense of nostalgia around certain types of soups, and the warmth of the soup just feeds the soul.
Soup is a major part of the comfort food menu. But we don't have to enjoy soup the way we did as kids; from a can. Instead, we can use some grown-up recipes that are packing the flavors.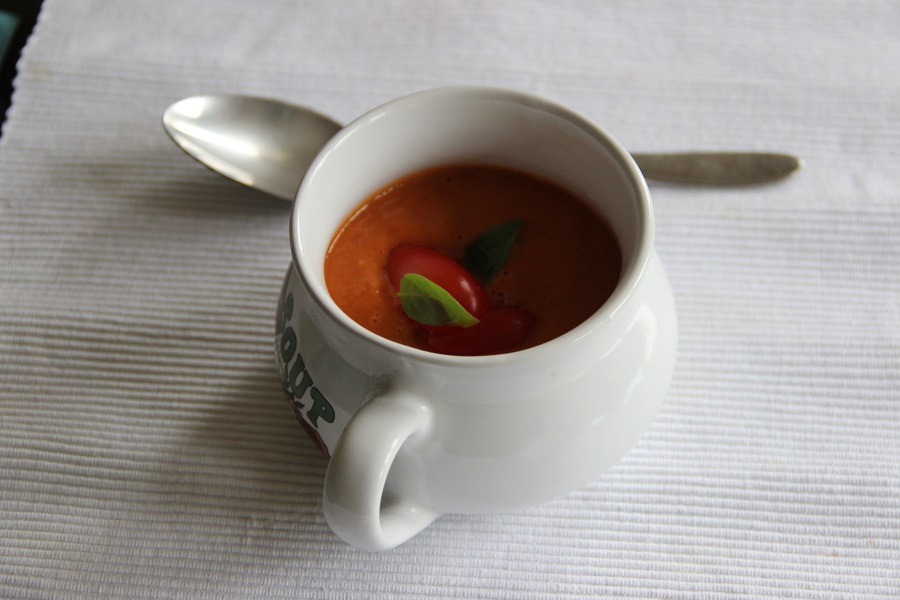 Making soup is not very difficult at all. We can use Instant Pot soup recipes to help us make soup from scratch at home.
Instant Pot Roasted Red Pepper Soup
Healthy Instant Pot Sausage And Kale Soup Recipe
Instant Pot Chicken Noodle Soup
Healthy Instant Pot Vegetable Beef Soup
Enchilada Soup | Love Bakes Good Cakes
Instant Pot Soup Recipes
Instant Pots help make life easier in many ways. But making soup is one of the easiest ways to use an Instant Pot. Instant Pots cook food in a shorter amount of time because it's using three methods to cook at once.
You have the classic heat, pressure, and then steam. These methods cook food ensuring they don't dry out but complete the cooking process quicker. Soups come out piping hot and ready to serve when you use Instant Pot soups.
Minestrone Soup | The Girl on Bloor
Fully Loaded Baked Potato Soup | Pressure Cooking Today
Italian Wedding Soup | Go Go Go Gourmet
Creamy Tomato Soup with Chickpeas | Peas and Crayons
Curried Butternut Squash Soup | Living Sweet Moments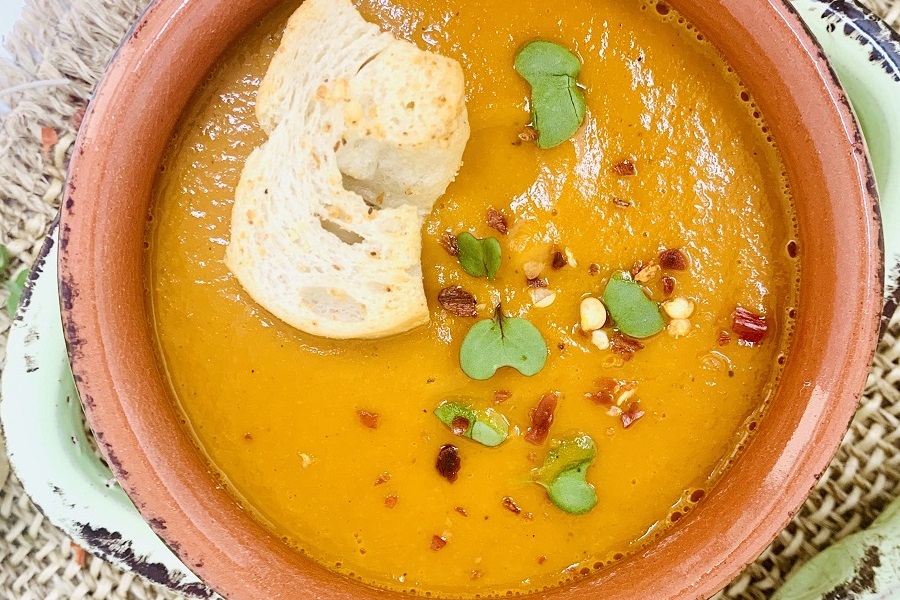 Storing Soup
You used your favorite Instant Pot soup recipes, and now you have a whole Instant Pot leftover of soup after you served yourself. The question is, what do you do with the leftovers? There are a few different options, but the most popular are also easier.
The first is to simply freeze it. You can freeze it in individual servings and heat them up when you want some. Another option is to can the soup on your own. Canning is pretty simple once you have the tools for it.
You will just need to decide if the investment in canning supplies is worth it to you.
Chicken and Broccoli Soup | Raia's Recipes
Lentil Soup | Kristine's Kitchen
Tomato Soup | Wonky Wonderful
Tortellini Soup | Easy Wholesome
Ham and Cabbage Soup | Mom on Timeout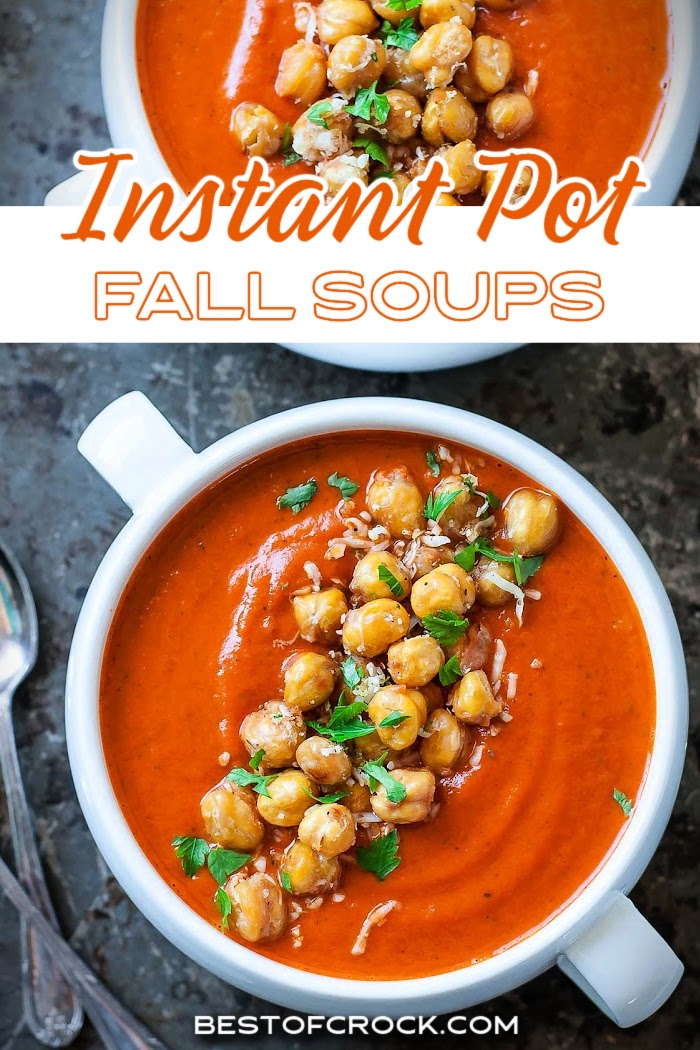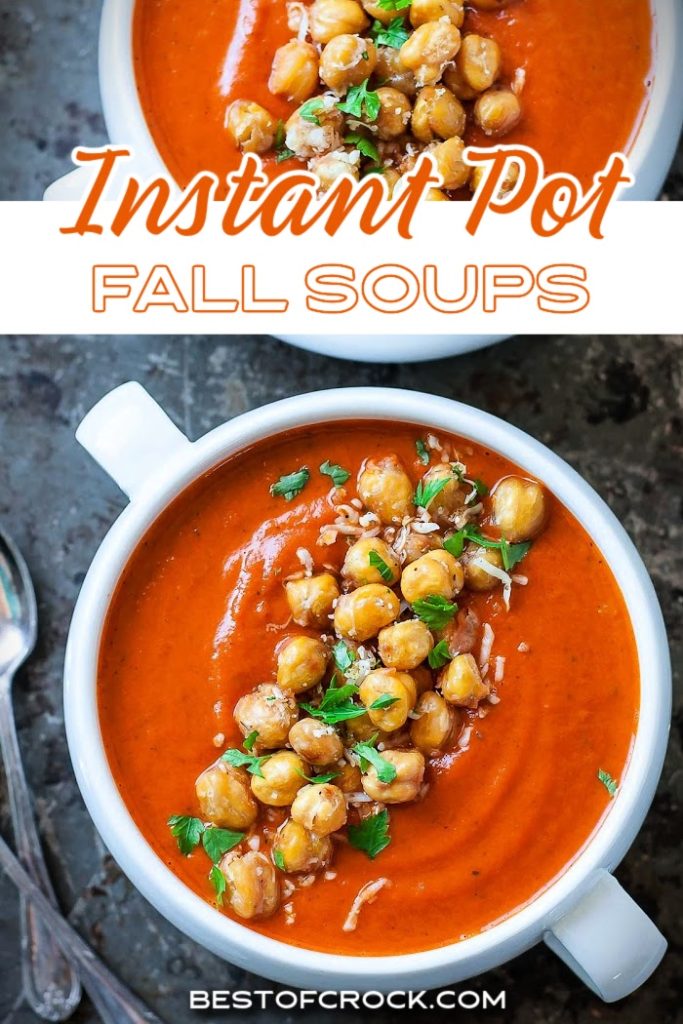 More Instant Pot Recipes
No Sugar Instant Pot Cinnamon Apples | You can make some amazing desserts in your Instant Pot with fruit.
Instant Pot Chicken Pot Pie Casserole | Chicken pot pie is delicious but too hot. Chicken pot pie casserole is delicious, and not too hot.
Instant Pot Sour Cream Scalloped Potatoes | Scalloped potatoes make for a great side dish that can be put together fairly quickly.
Healthy Instant Pot Teriyaki Chicken | Teriyaki chicken doesn't have to be difficult to make properly. Instead, use an Instant Pot.
Instant Pot Goulash Recipe With Beef | Goulash may not have a fantastic name, but it does have a fantastic flavor.