Easy Slow Cooker Soups with Chicken for Fall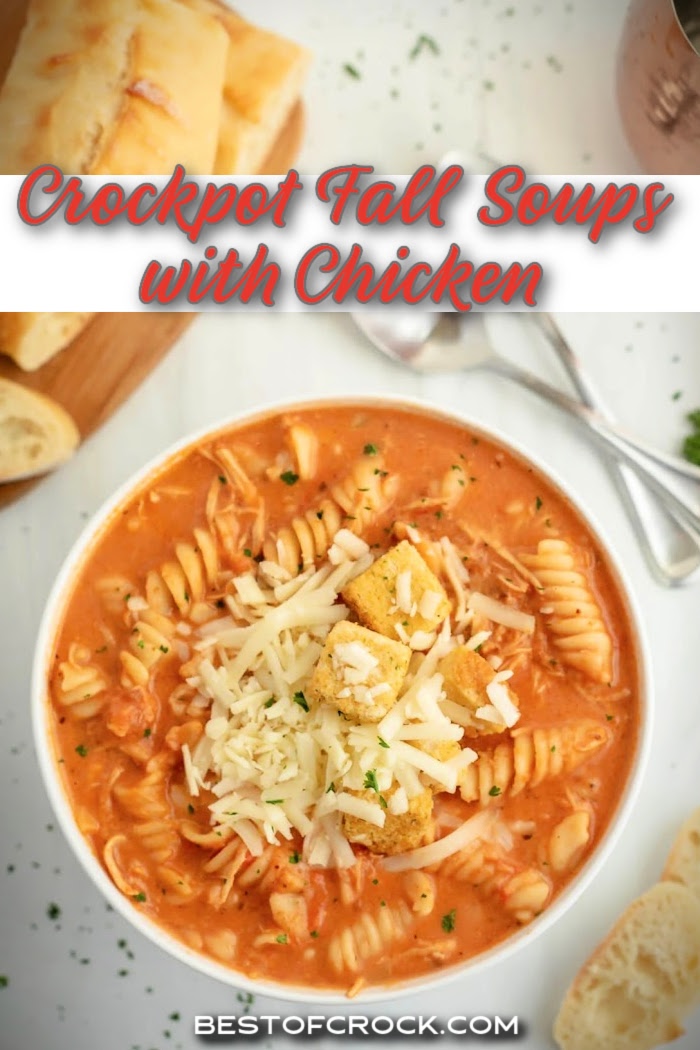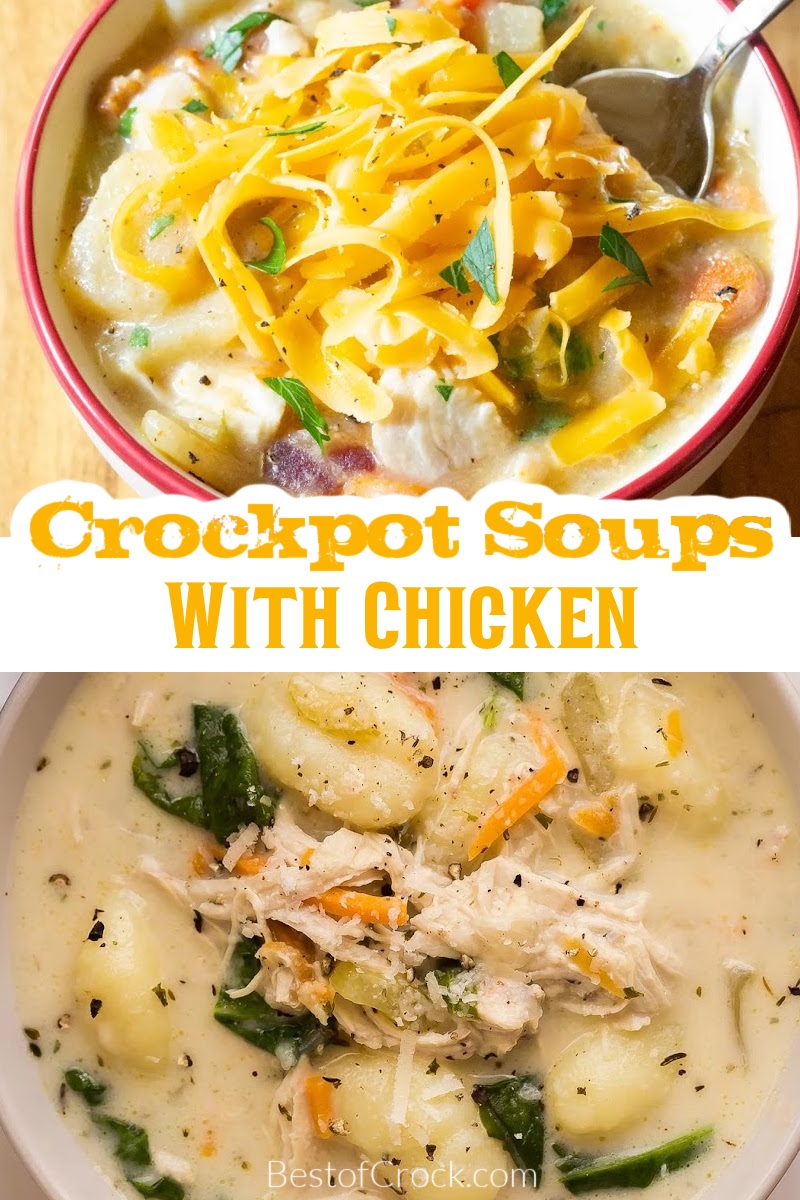 There is nothing wrong with opening a can of soup, pouring it into a pot, heating it up, and enjoying it. However, you can get so much more flavor when you make a soup from scratch. For fall, you can even use some easy slow cooker soups with chicken to get started.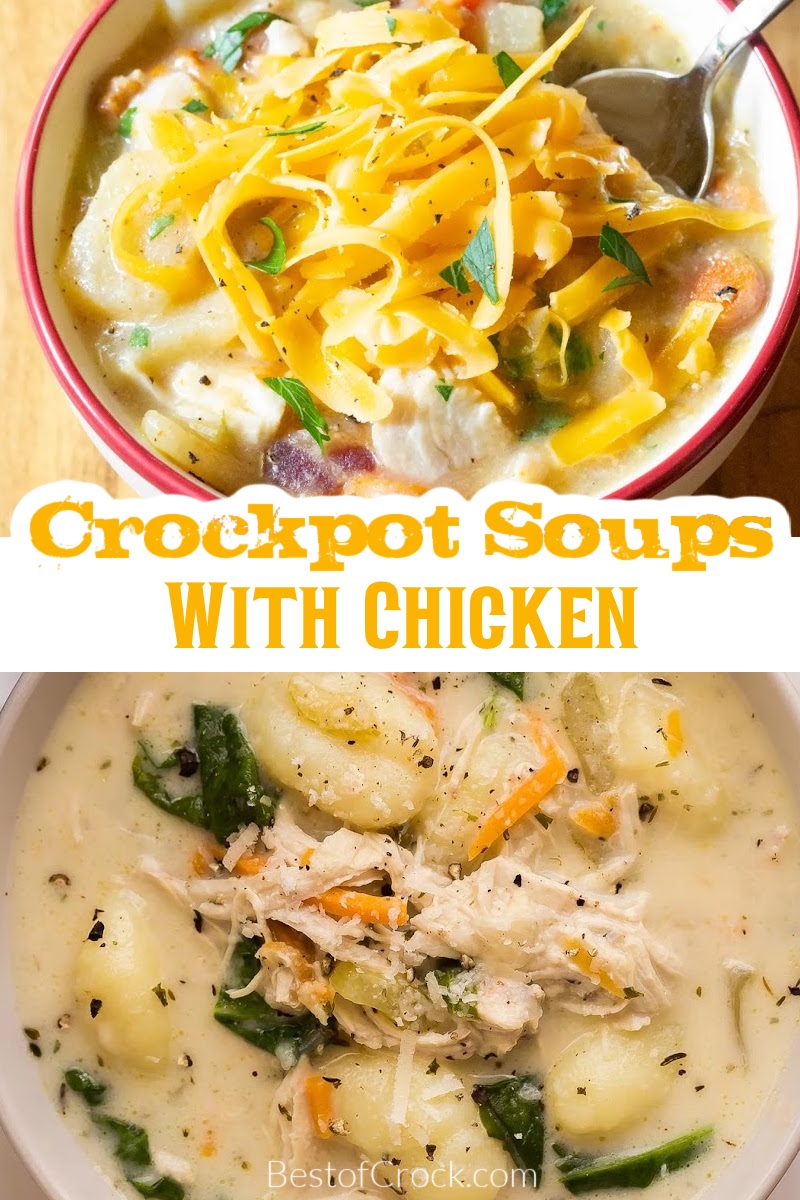 Easy slow cooker soups with chicken for fall make for some amazing comfort food recipes or fall dinner party appetizers. Slow cookers can help make cooking a whole lot easier for a lot of people.
Most recipes require you to do nothing more than dump the ingredients inside and turn it on. But there may be some prep involved. Easy slow cooker soups with chicken are perfect examples.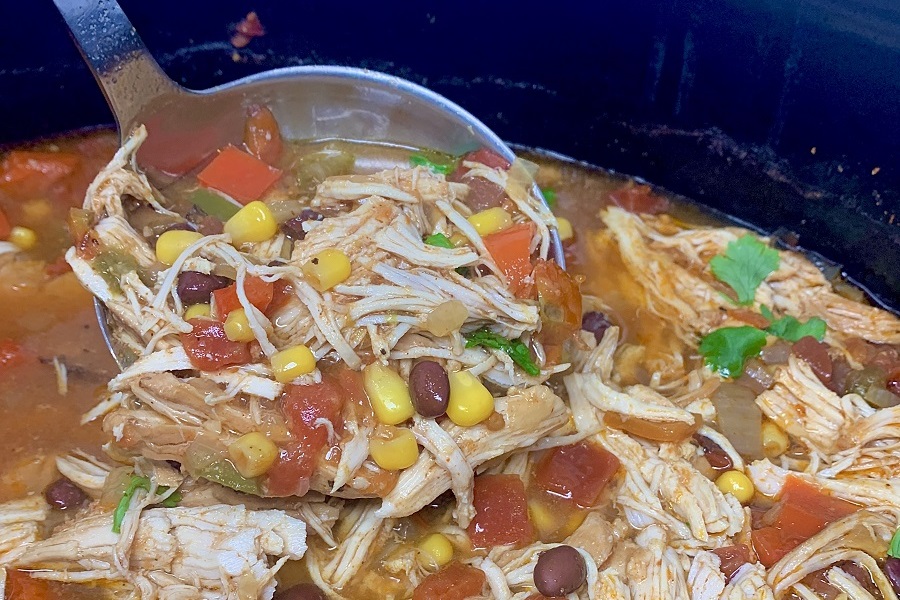 These recipes are very easy to make with very little cooking skill required. However, you will still need to prep the ingredients. You may need to cook the chicken before adding it to the slow cooker, simple enough.
The hardest aspect of these recipes will be prepping any veggies that go into the soup. You may need to chop or dice up some veggies for the soup. Not everyone feels confident with their knife skills, though.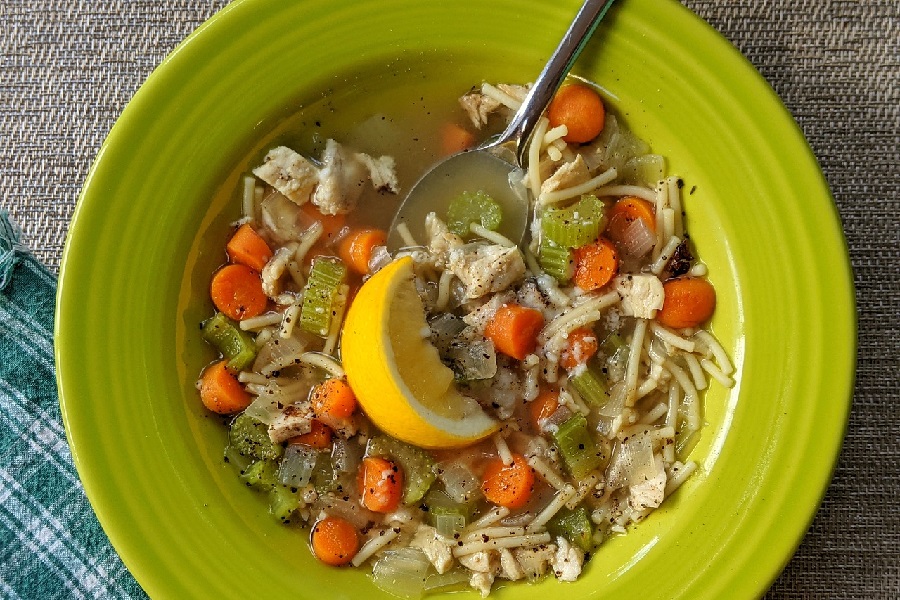 That's when we turn to precut veggies. The beauty of cooking in a slow cooker is that you can often use frozen ingredients like frozen chopped veggies. That will make these recipes even easier to make for any skill level.
The best part is you can often make these soups, store them in the freezer, and break them out instead of a can of soup when you want a warm bowl of deliciousness.
Crockpot Chicken Tortilla Soup | Best of Crock
Chicken Parmesan Soup | Eating on a Dime
Creamy Tuscan Chicken Soup | Easy Family Recipes
Potato Soup with Chicken | A Spicy Perspective
Crack Chicken Soup | Easy Weeknight Recipes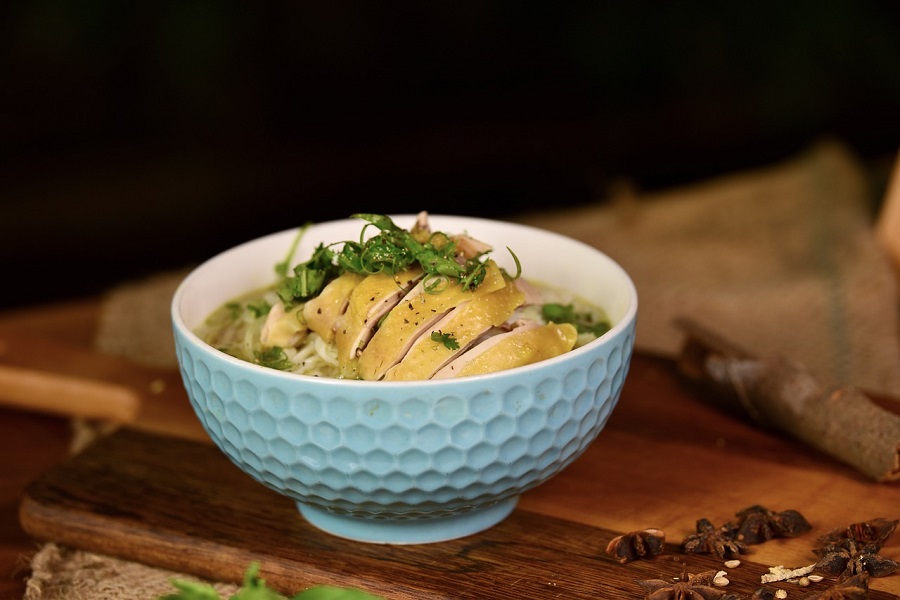 Easy Slow Cooker Soups with Chicken
Chicken is a common ingredient used in soups for many reasons. Chicken takes on flavors very well. The goal of a soup is for all of the ingredients to add their unique flavors to every bite.
But if the ingredients don't meld well enough, you won't get that powerful bite. Luckily, you can't go wrong with chicken in your soup. Just because you love or hate one soup with chicken doesn't mean you don't like chicken in your soup.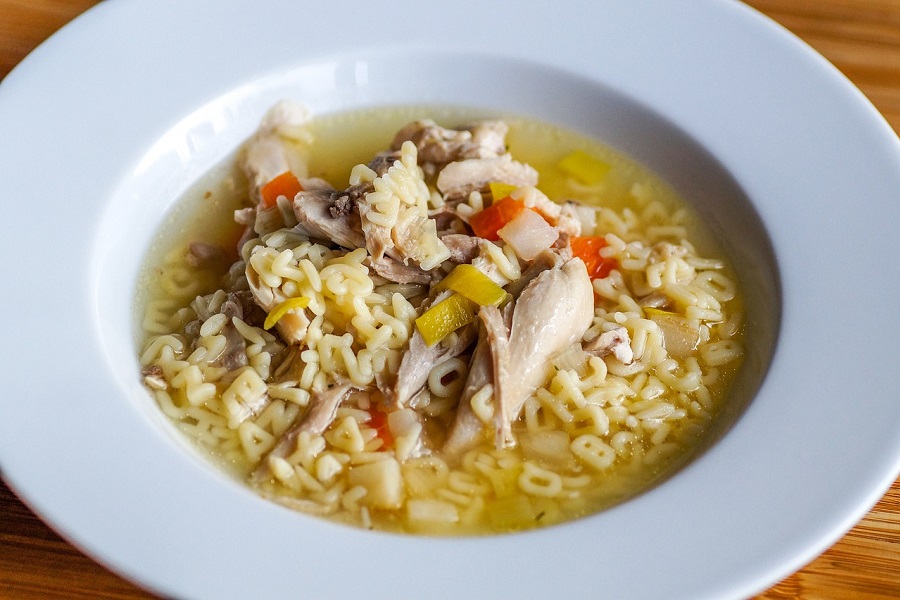 It just means you have more soups to try to find your favorite.
Chicken Gnocchi Soup | The Recipe Rebel
Chicken Pot Pie Soup | Simple Parent
Pho with Chicken | Served from Scratch
Chicken and Rice | Slow Cooker Kitchen
Chicken and Dumplings | The Anthony Kitchen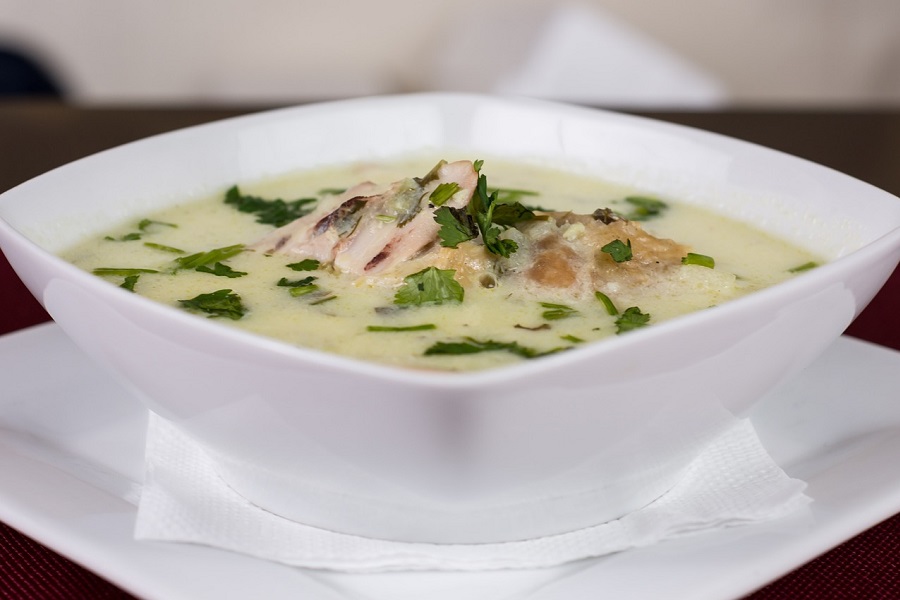 Storing Soup for Later
The idea of meal prep is nothing new, especially for slow cooker users. Slow cookers are fantastic at meal prep because you can cook a bigger batch of whatever recipe you're making. The leftovers are stored and reheated later for a quick meal.
Easy slow cooker soups with chicken are perfect for meal prepping. You can make your favorite soups from this list, store them in a freezer, and reheat them whenever you want a warm bowl of delicious homemade soup.
Salsa Verde Tortilla Soup | Flavor the Moments
Roasted Garlic Chicken Soup | The Creative Bite
Thai Chicken Soup | Show Me the Yummy
Chicken Corn Chowder | Eatwell 101
Avgolemono | Cooking with Carla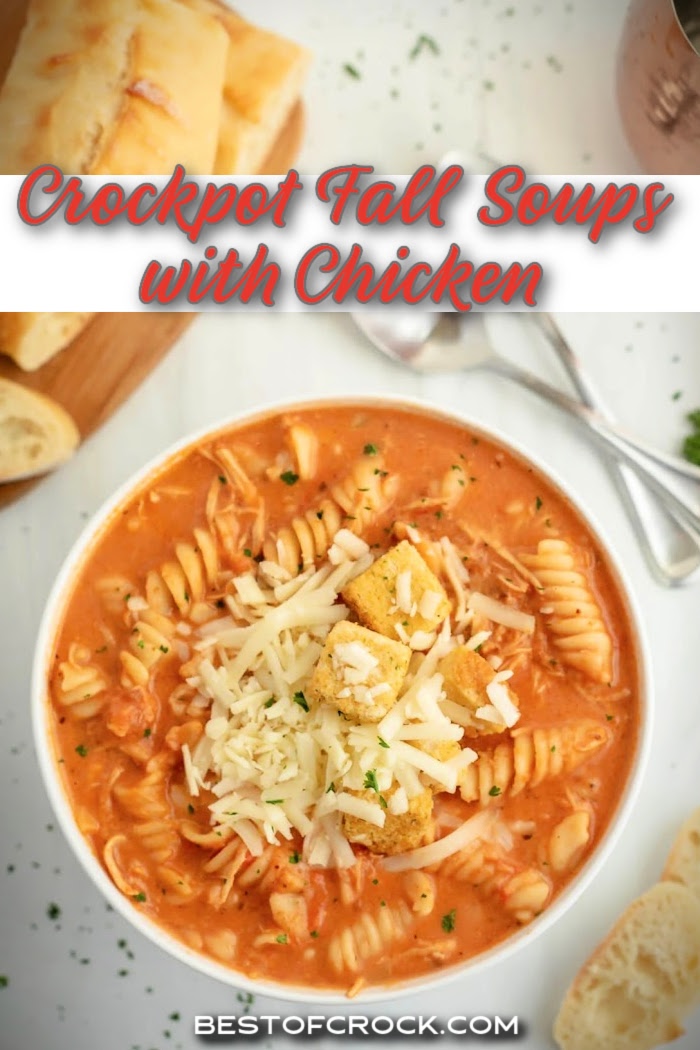 More Slow Cooker Recipes
Best Crockpot Stews With Chicken For Fall | Stews and soups aren't quite the same. Do you know the difference?
Easy Crockpot Dinner Recipes With Shrimp | Making shrimp a meal is easier than you may think.
Pork Loin Recipes For The Slow Cooker | Pork loin can be a delicious meal, but it's even better when it's slowly cooked.
Easy Slow Cooker Chicken Teriyaki Freezer Meal Recipe | Speaking of meal prepping using chicken and a crockpot.
Slow Cooker Chicken And Spinach Rice Bowl Recipe | Chicken and spinach is a delicious dinner that is packed with flavor.