Easy Instant Pot Halloween Recipes for a Spooky Night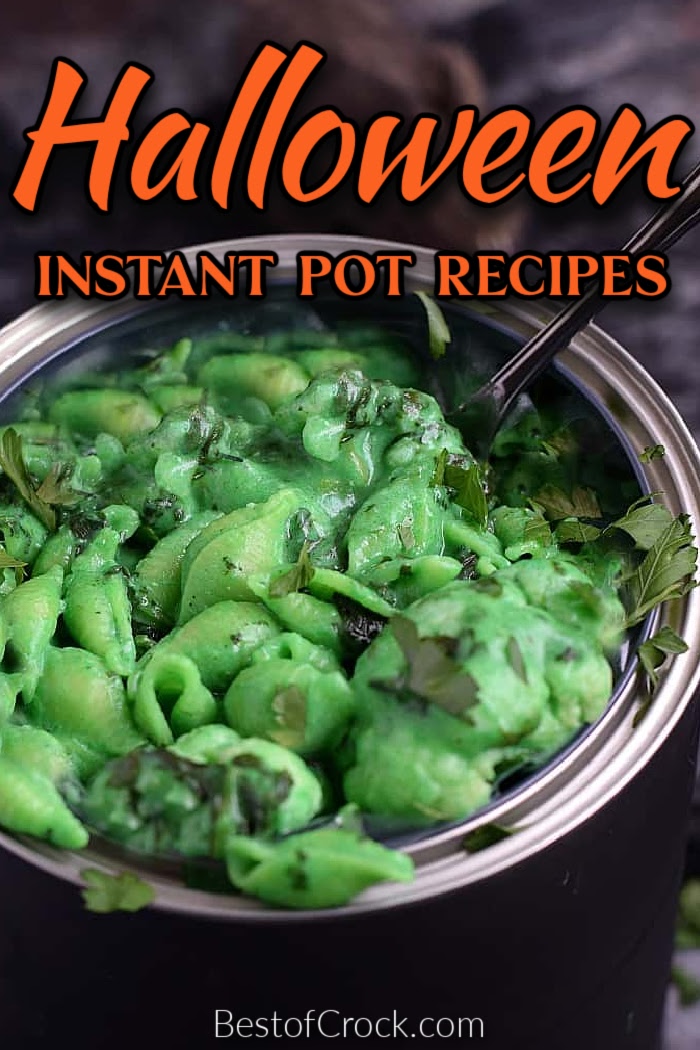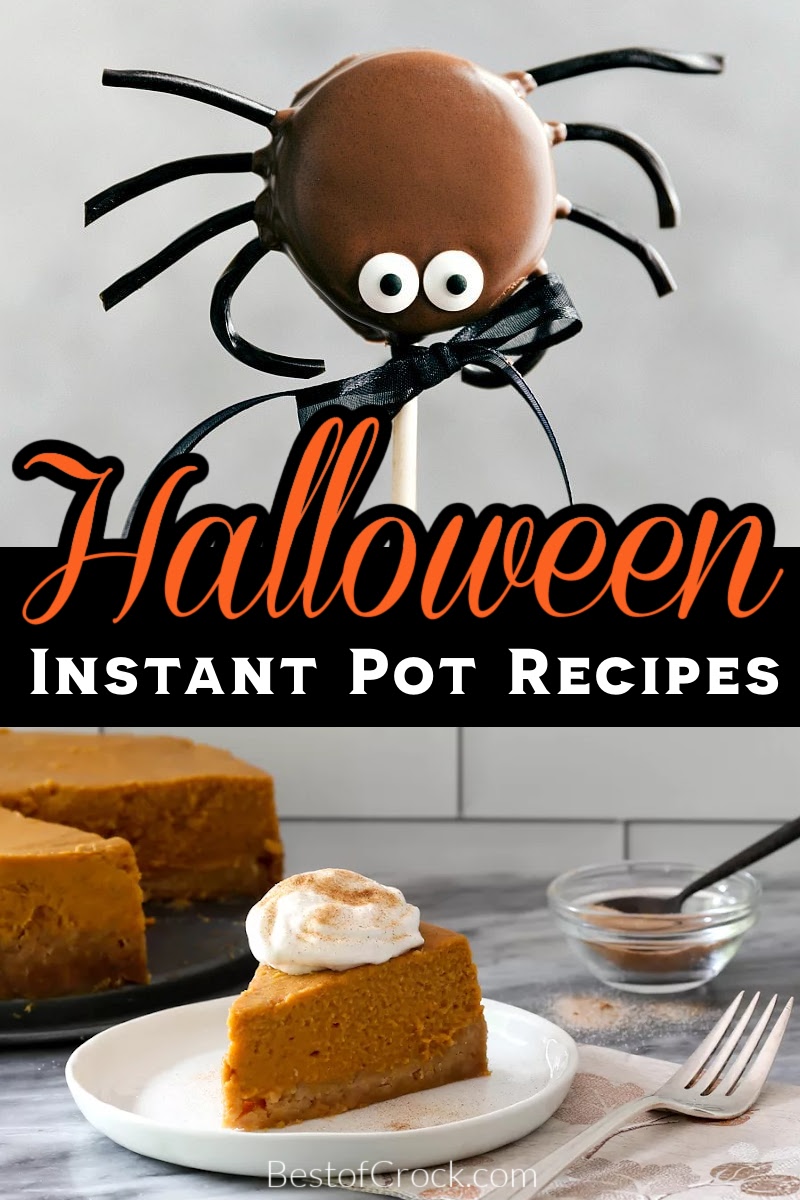 We get spooky with our décor, music, and even food during the Halloween season. It's fun to get creepy in the kitchen but it can require a bit more work than usual. Luckily, we can implement our Instant Pots into the mix for some easy Instant Pot Halloween recipes that are perfect for a spooky night.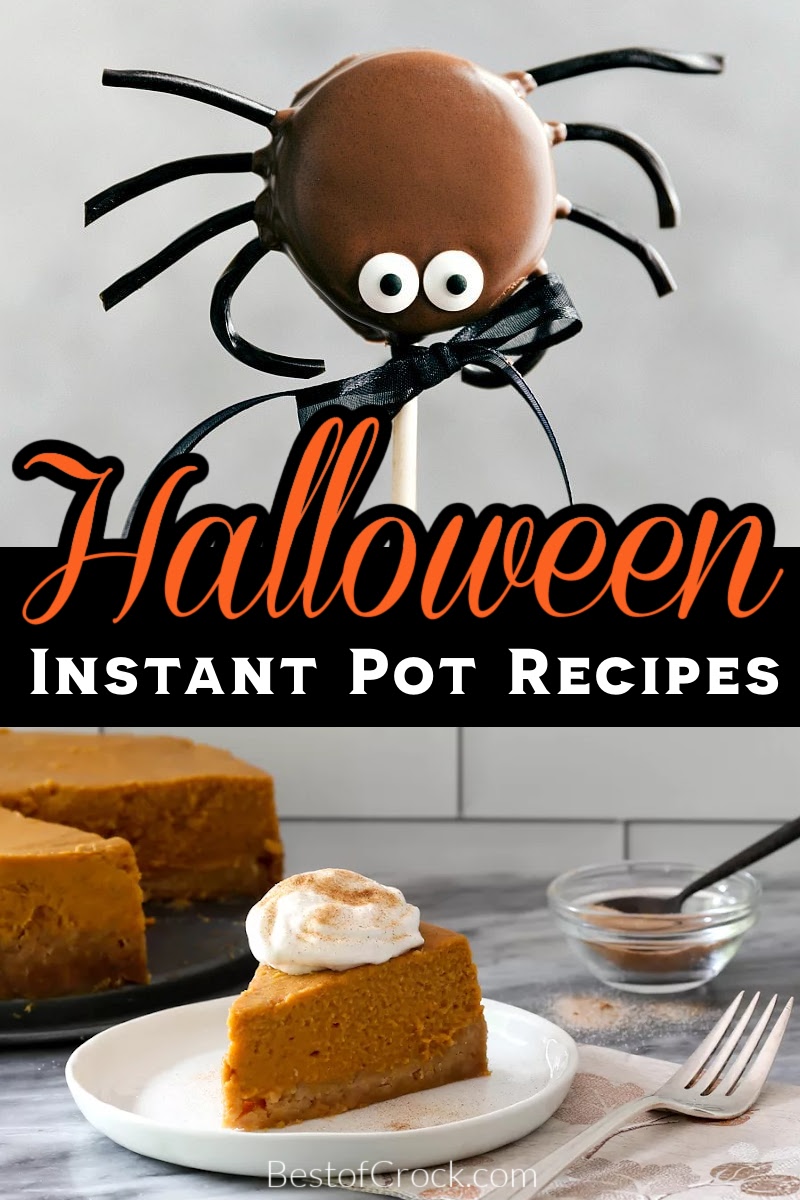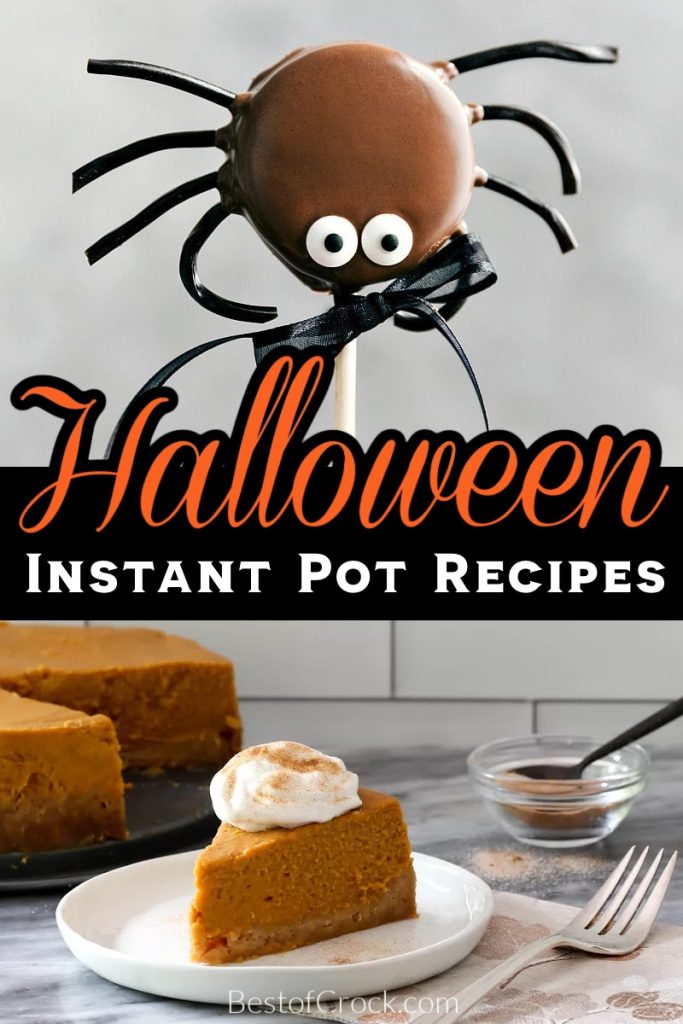 The best Instant Pot Halloween recipes can help you turn your normal evening at home into a spooky celebration. You can make plenty of the classics like worms and eyeballs (spaghetti and meatballs) or get more creative and make monster candy.
The idea is to turn amazing foods that we love to eat into something that looks like food we would never eat. Basically, the opposite of everyday cooking. It's easier to achieve that goal with the help of your Instant Pot. Instant Pots are capable of cooking amazing things and usually in half the time thanks to the pressure.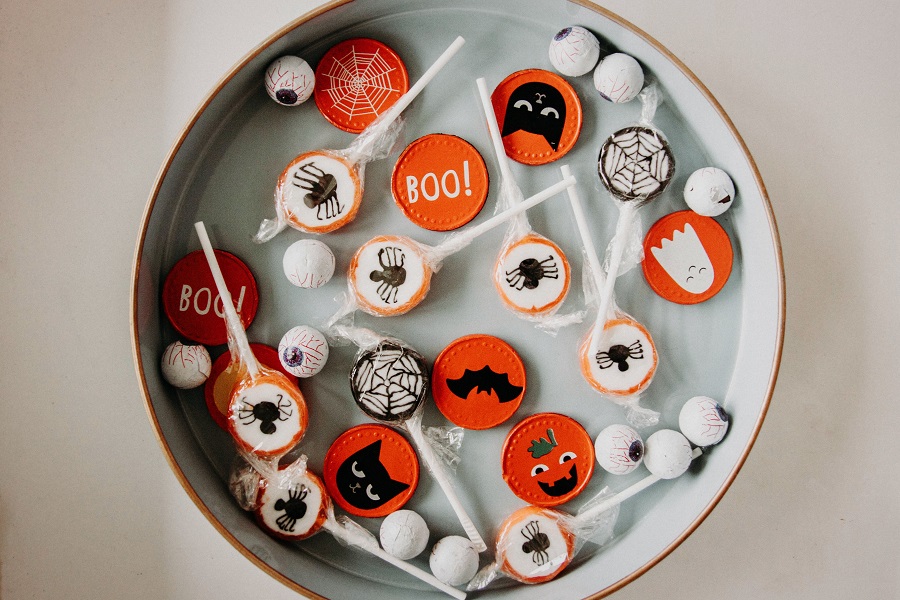 Pressure cooking is what gets the job done, which makes perfect sense for Halloween. Time is of the essence with these Instant Pot Halloween recipes that are perfect for parties or families. But the best part, the absolute best part is how easy the recipes will be for you.
These won't require a whole lot of skill to get them together. You can even enlist the kids to help you so they know it's real food and okay to eat.
No Sugar Instant Pot Cinnamon Apples | Best of Crock
Halloween Brownies | The Foodie Eats
Spider Web Cheesecake | This Old Gal
Monster Munch | Picky Eater Blog
Candy Corn Cheesecake | Pressure Cooking Today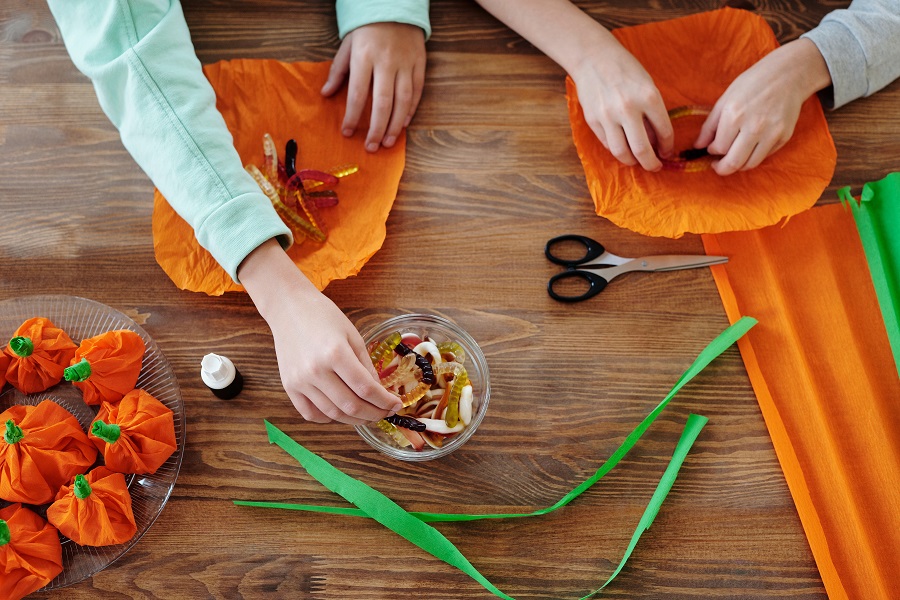 Instant Pot Halloween Recipes
The Instant Pot is perfectly designed for party hosts around the world. These devices make quick work of amazing recipes. That includes Halloween recipes. In fact, these recipes will provide you with some pretty spooky foods that taste amazing as well.
You can use these recipes for whatever you'd like. Some people enjoy making them and using them as part of their kitchen decor until everyone has eaten them up. You can also use them as just a normal, fall dinner recipe if you'd like. The possibilities are endless but the Halloween party might be the most popular.
Pumpkin Hot Chocolate | Fabulessly Frugal
Jack-o-Lantern Stuffed Peppers | Saving Dollars and Sense
Toxic Waste Mac and Cheese | Cooking with Curls
Pumpkin Pie | The Spruce Eats
Pumpkin Pudding | Traditional Cooking School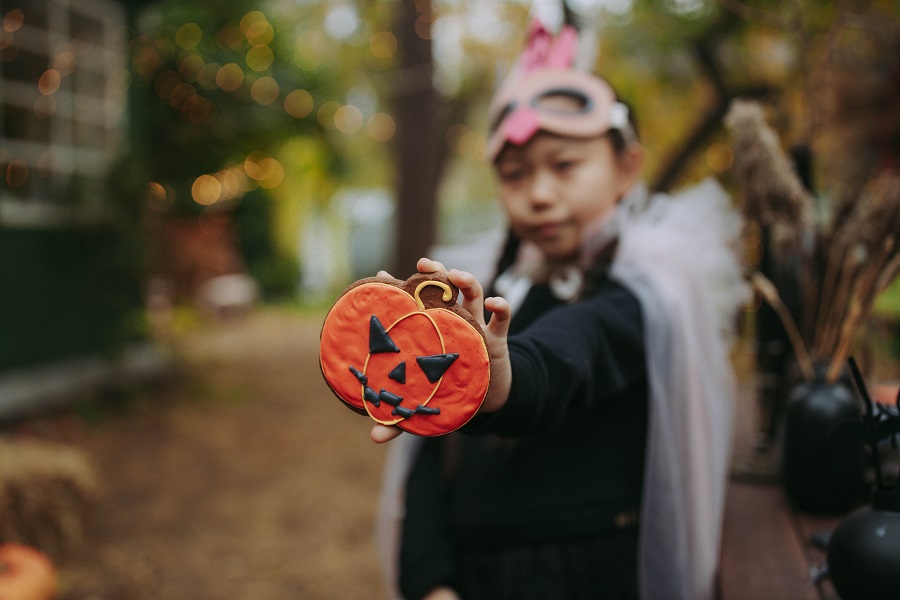 Halloween Party Recipes
Instant Pot Halloween recipes are perfect for Halloween parties. You can make as many of these recipes as you'd like and then set them out for people to enjoy during your event. These recipes are perfect because they are not only delicious but they can serve to set the ambiance a bit.
People often forget how big of a role food plays in decor. For example, think of a wedding. The table settings all add to the experience. The same can be said for Halloween food. These dishes will help set the mood in the dining space and guests will surely enjoy it. But you will be too busy enjoying how easy the spread was to put together.
Oreo Spider Pops | Chelsea's Messy Apron
Pumpkin Chocolate Chip Bundt Cake | A Pinch of Healthy
Caramel Apple Cobbler | 365 Days of Slow Pressure
Deviled Egg Spiders | Kroll's Korner
Pumpkin Puree | Kitchn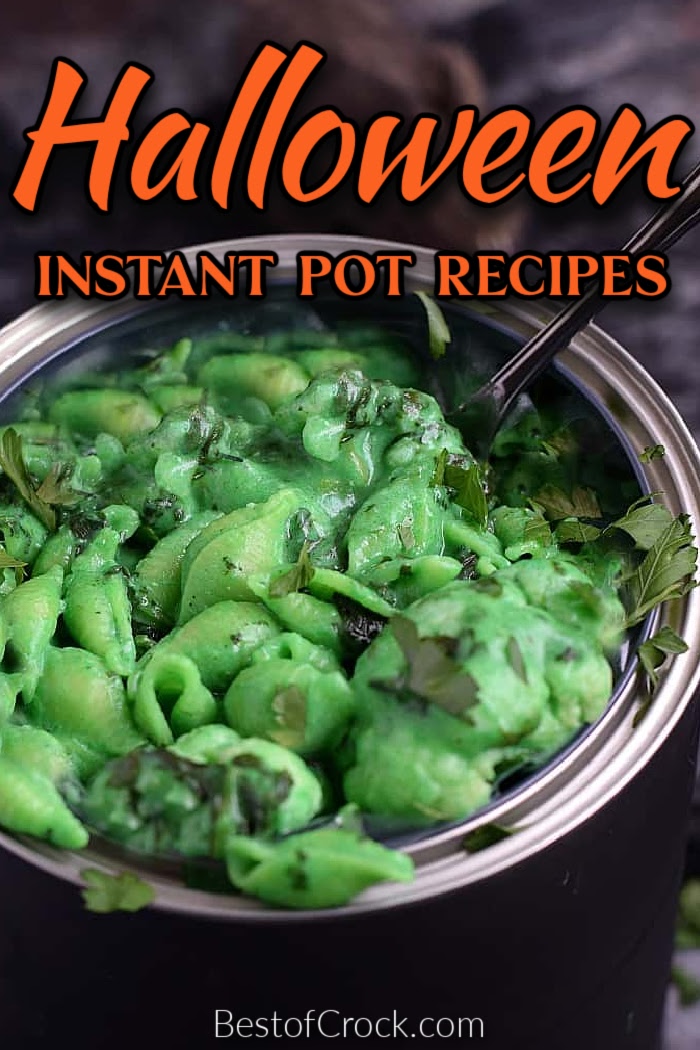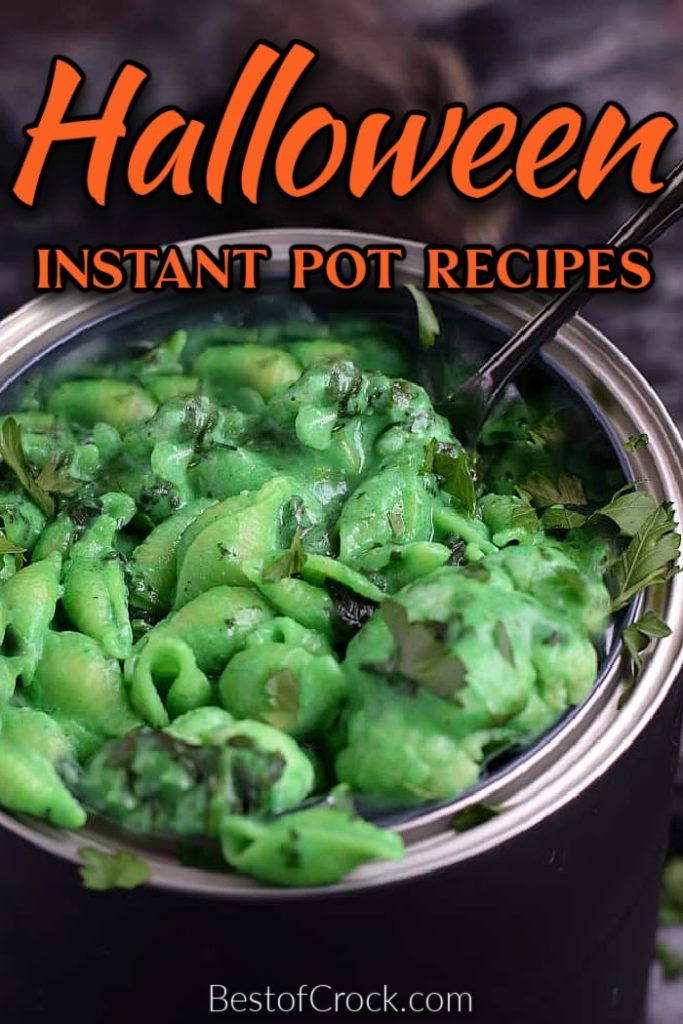 More Instant Pot Recipes
Goulash Recipe with Beef | Instant Pots are amazing at cooking goulash and this recipe is proof that anyone can make it and enjoy it.
Chicken Pot Pie Casserole | Chicken pot pie is great, but that mouth-burning feeling is not. You can turn it into a casserole that is easier to enjoy and a lot less painful.
How to Make a Whole Chicken in the Instant Pot | Did you know that you can make an entire chicken in an Instant Pot? Imagine how easy that could be and then try this recipe.
Mashed Potatoes in an Instant Pot | Mashed potatoes usually take quite a bit of time. But you can cut that time down by using your Instant Pot to get the job done.
Instant Pot Teriyaki Chicken | Teriyaki chicken is amazing but is not exactly healthy. This recipe keeps all of the flavors but removes some of the unhealthy ingredients for a healthier version.