Healthy Crockpot Dinner Recipes with Ground Beef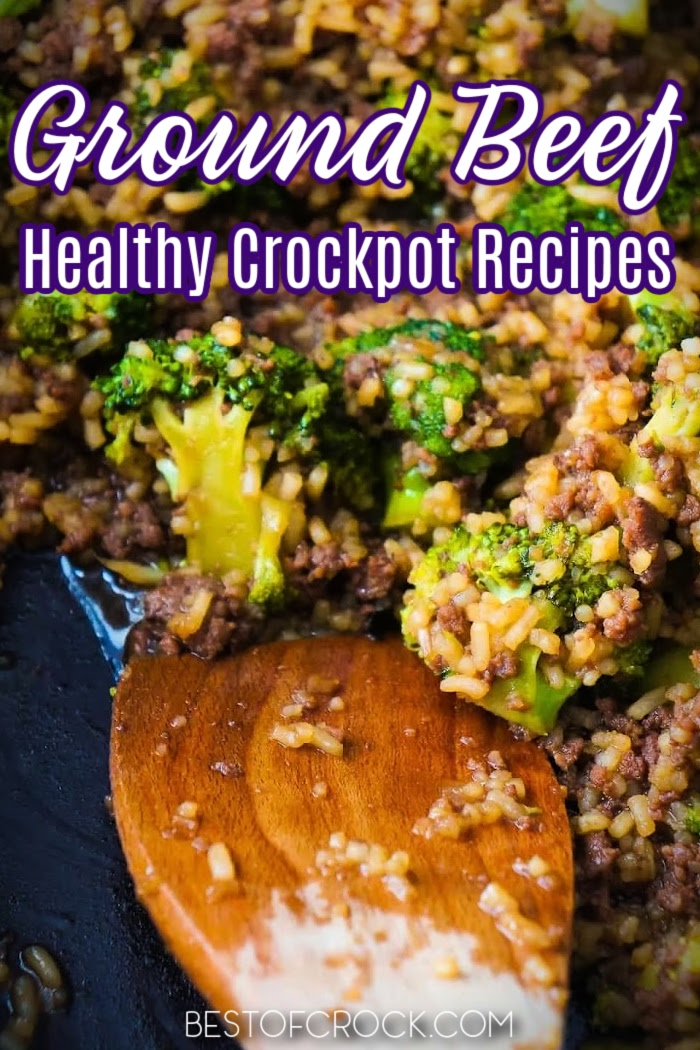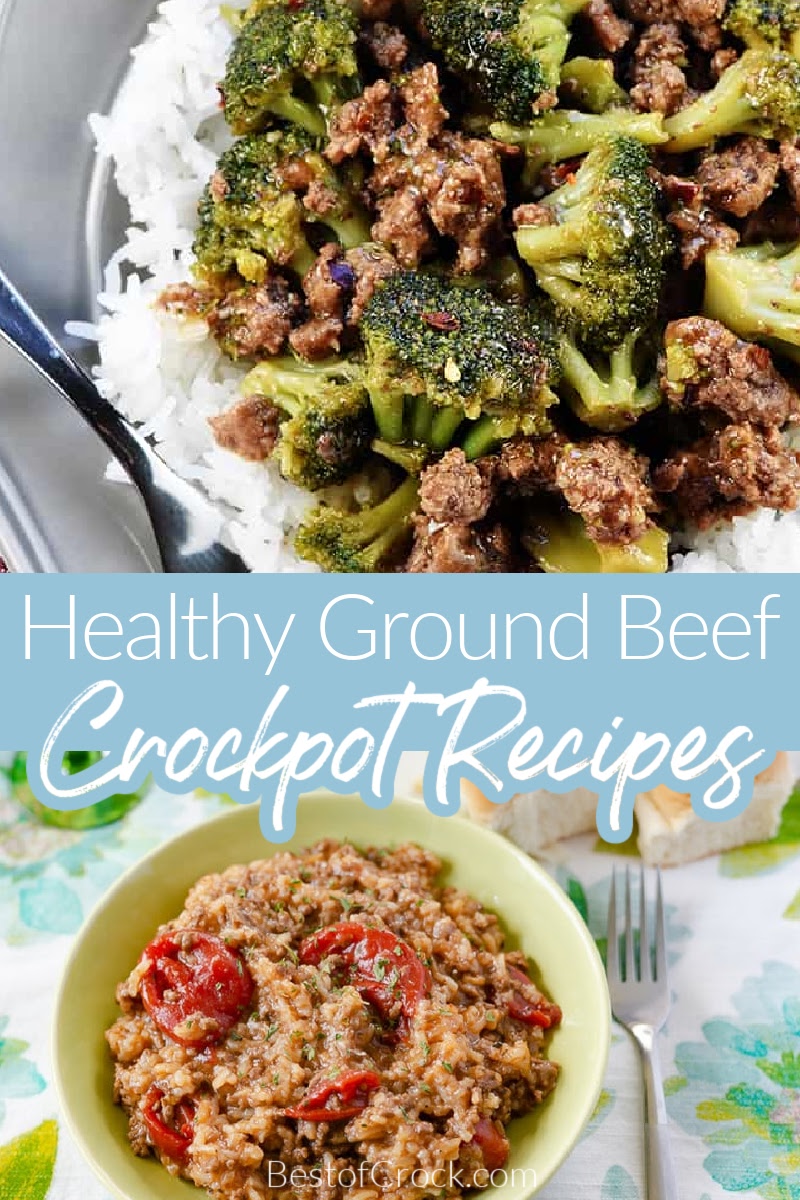 Finding the time to cook a healthy dinner is not always easy. But you can use a crockpot to help cook the meal while you are doing other things. These healthy crockpot dinner recipes with ground beef are easy and perfect to get started.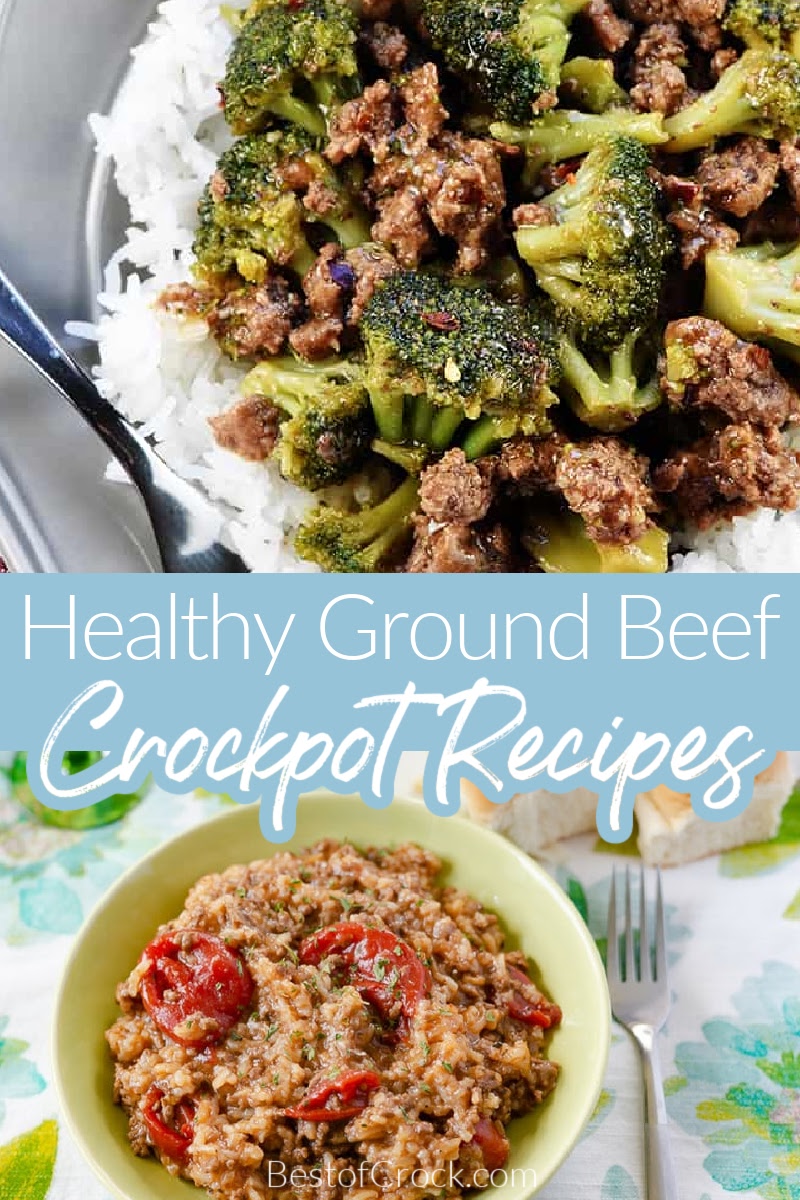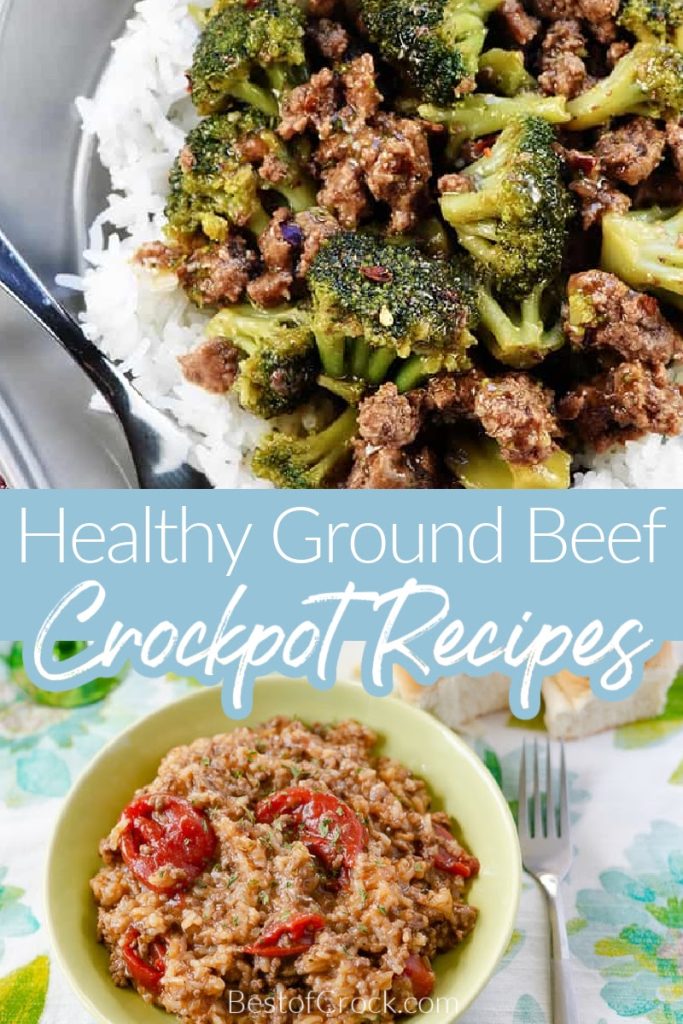 The best healthy crockpot dinner recipes with ground beef make cooking healthy meals more accessible and delicious. What is the one thing that stops us from cooking healthy meals every single night? Time is the one thing standing in our way.
We have lives to live, errands to run, people to see, and cooking just gets in the way. A crockpot can make a huge difference in our lives, though. Crockpots use low heat to slowly cook food which means a meal that would take an hour to cook will now take closer to eight hours.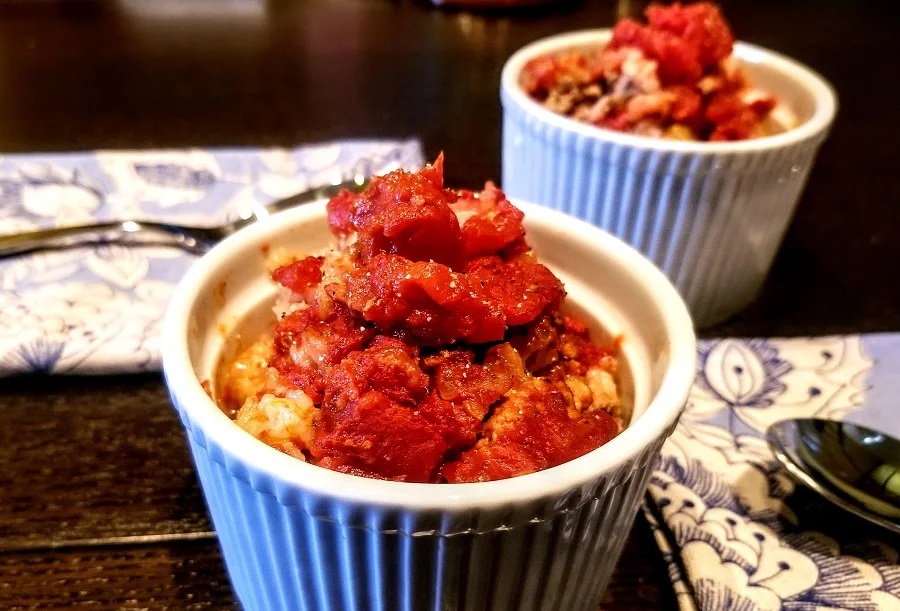 It seems ridiculous to take a recipe that is only an hour and up it to eight hours. But think about all of the things you can do in eight hours. You can set the crockpot up before you get started with your day and then come home to a meal that is ready to eat.
The best part is that the crockpot can do the cooking safely without you having to worry about coming home to a house that has burnt down because you left the oven or stove on. It's a win/win situation, you get a healthy meal and your home is intact.
Crockpot Unstuffed Cabbage Rolls
Crockpot Beef with Brown Rice and Vegetables
Beef and Potato Au Gratin | 100K Recipes
Stuffed Pepper Casserole | Well Plated
Hamburger Wild Rice Casserole | Julie's Eats & Treats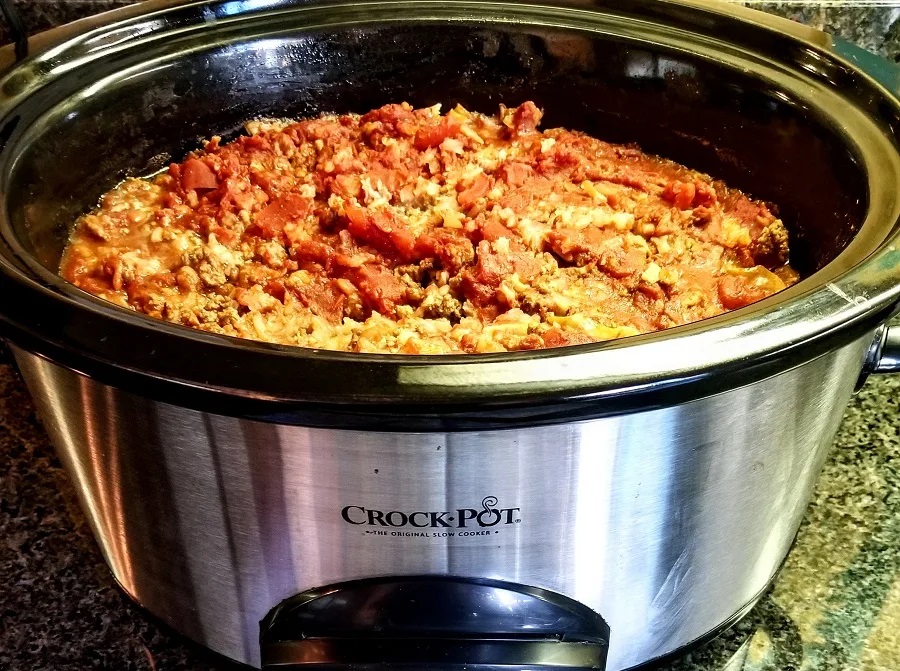 Healthy Crockpot Dinner Recipes with Ground Beef
Ground beef is not the healthiest meat to use available; salmon or even turkey would take that title. But that doesn't mean that ground beef can't be made healthily. These recipes bring out the nutrition from the beef while also adding more.
You can use these recipes to add to your already healthy diet or to kick start your healthy diet. These ideas are also perfect for families. Finding healthy recipes for kids to actually eat is hard enough, but these will make things easier.
Honey Garlic Garlic Beef and Rice | This is Not Diet Food
Ground Beef and Broccoli | Five Heart Home
Korean Beef | Table for Two
Ground Beef Stew | Together as Family
Taco Casserole | Eating on a Dime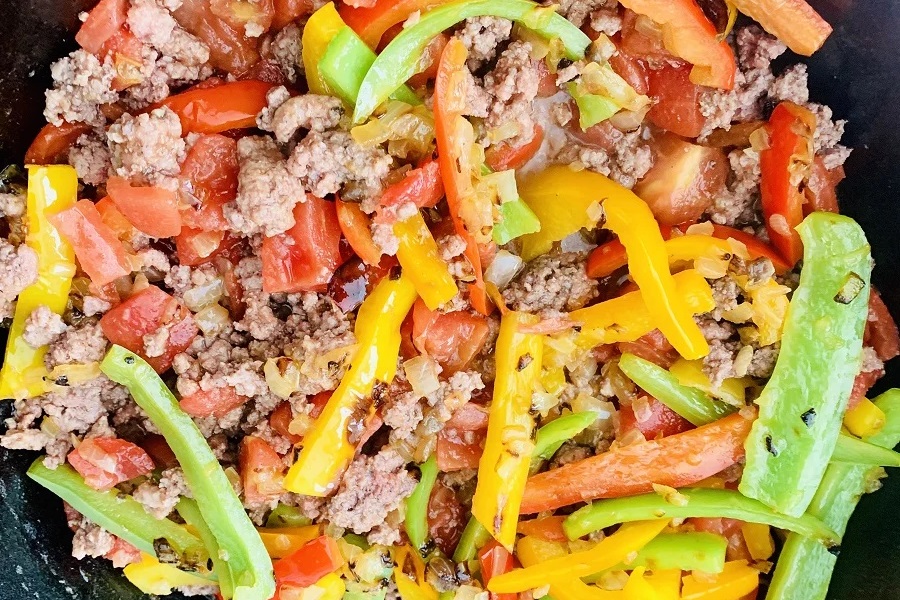 Crockpot Ground Beef
Healthy crockpot dinner recipes with ground beef can help you eat more nutritiously. But there is a tip that most recipes may leave out. Of course, you should follow each recipe perfectly to get the intended results. But you can also brown the beef beforehand.
In fact, many of these recipes may suggest that in the directions. The reason for it is to brown the meat more evenly but also to make it easier to get rid of the grease that comes from the beef. You don't want an oily dish; browning the beef on the stove beforehand will remove the majority of that grease before it goes into the crockpot.
Taco Pasta | Kristine's Kitchen
Beef and Sweet Potato Chili | The Clean Eating Couple
Quinoa Enchilada Casserole | Graceful Little Honey Bee
Italian Ground Beef and Rice | Flour on my Face
Healthier Hamburger Helper | The Recipe Rebel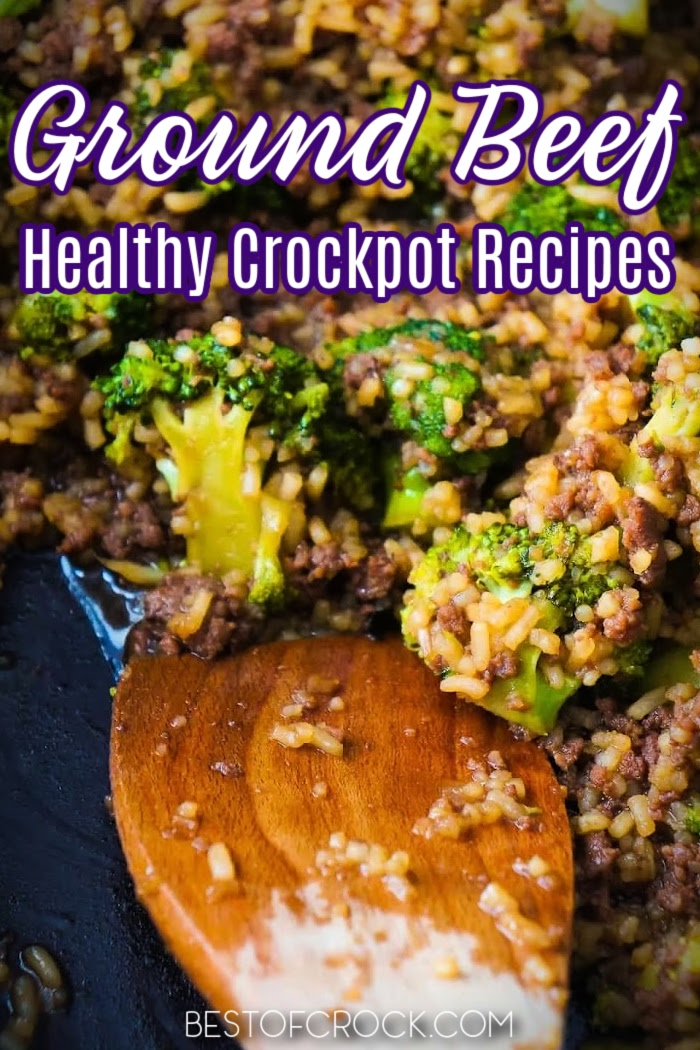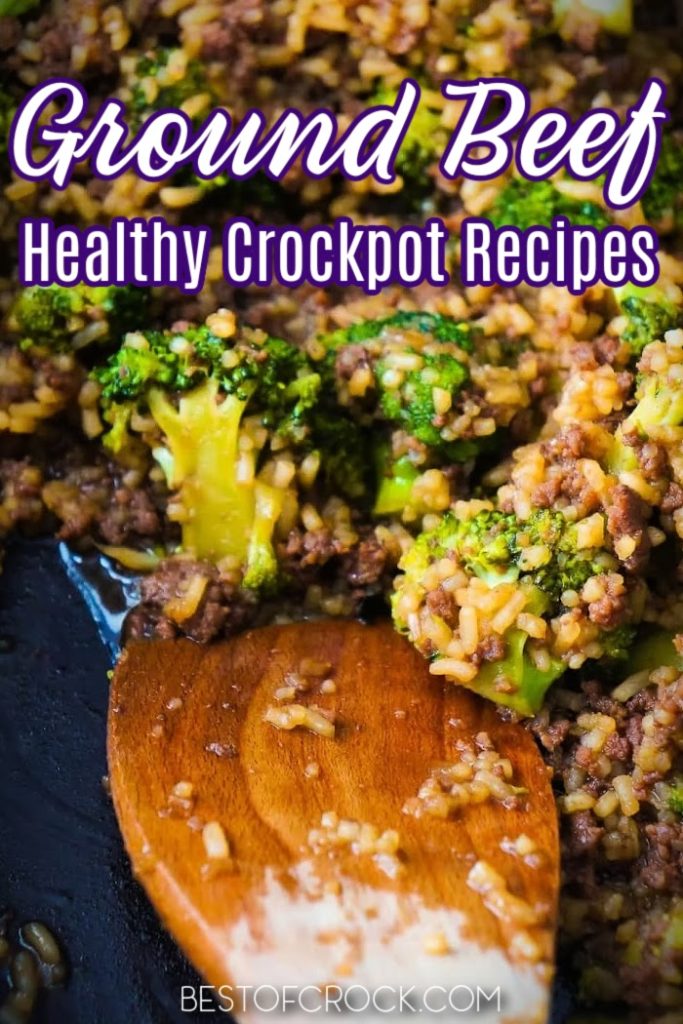 More Crockpot Recipes
Crockpot Turkey Chili Without Beans | Making chili is so easy with the help of a crockpot. In fact, people should ban them from chili cook-offs from now on.
How to Make Crockpot BBQ Ribs | Making ribs in a crockpot provides you with tender, fall-off-the-bone ribs that people dream of making at home.
Slow Cooker Salsa Chicken for Tacos | Salsa chicken might just be the best taco filling you can make and it is far easier than you may think.
Beef Barbacoa Crock Pot Recipe | Beef barbacoa is not exactly healthy but it is delicious and should be on your monthly menu.
Crockpot Pulled Pork Tacos Recipe | Pulled pork is another strong contender for things that belong in tacos.