How to Cook Instant Pot Chicken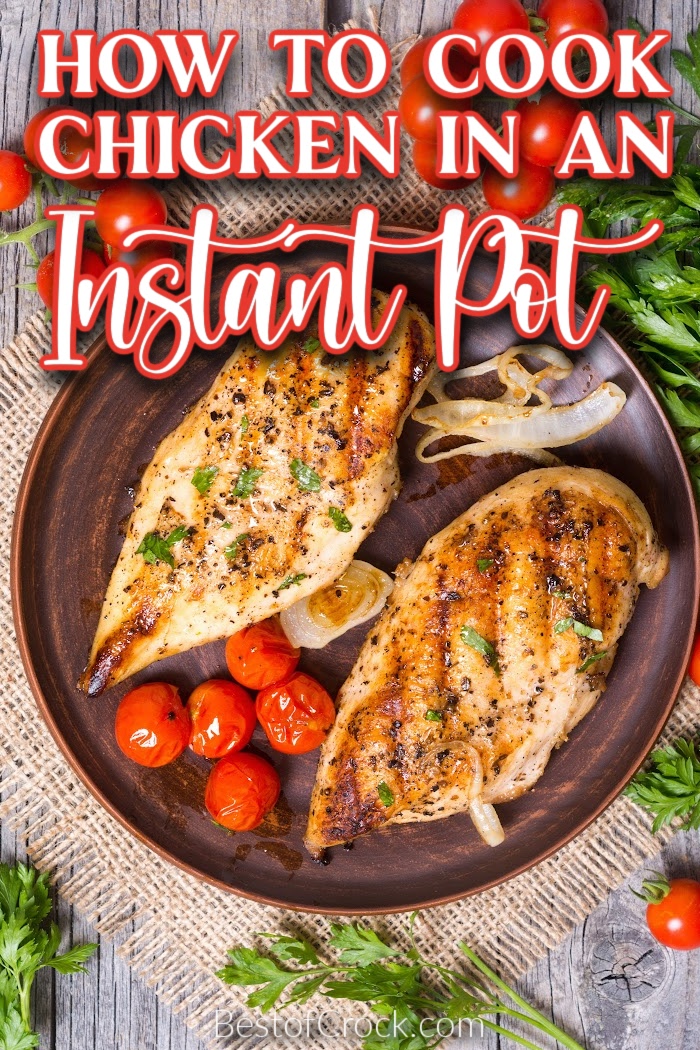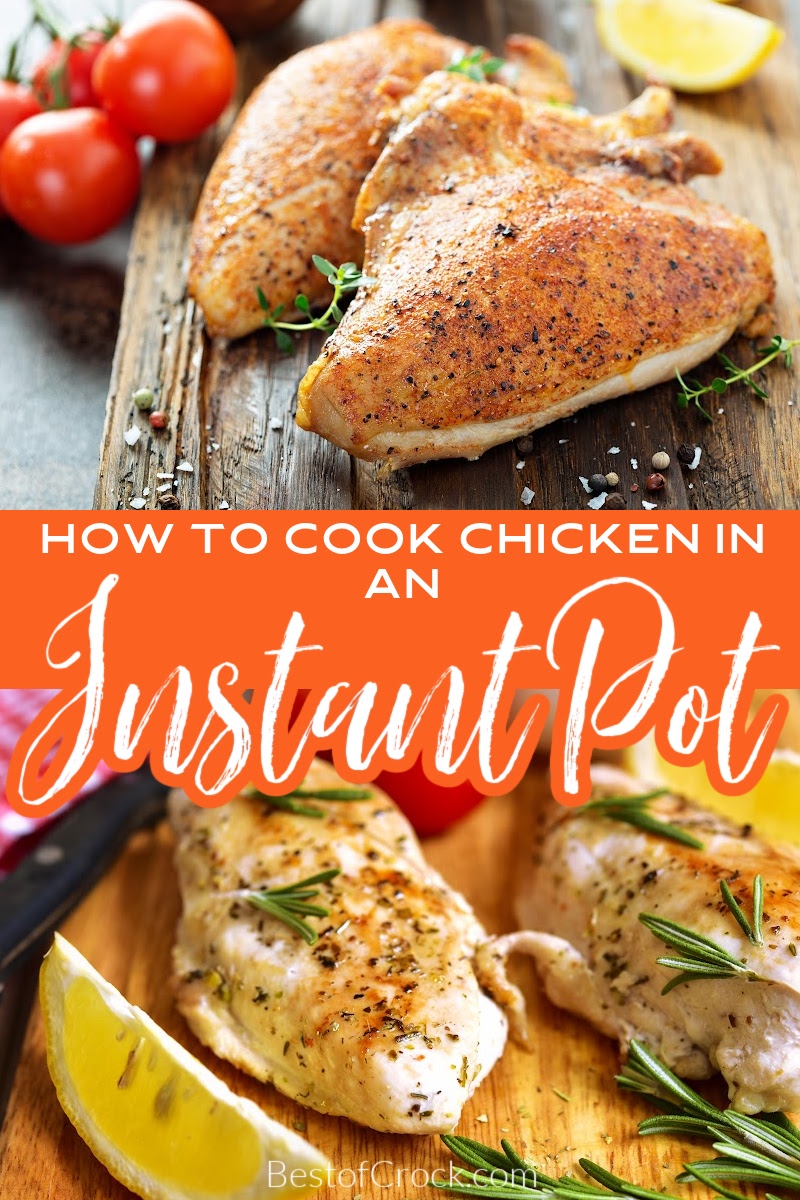 The Instant Pot is capable of making some pretty amazing things. But we don't always want amazing; sometimes, plain and simple is what we want. That is the perfect time to learn how to cook Instant Pot chicken for a quick and tasty meal without all the bells and whistles.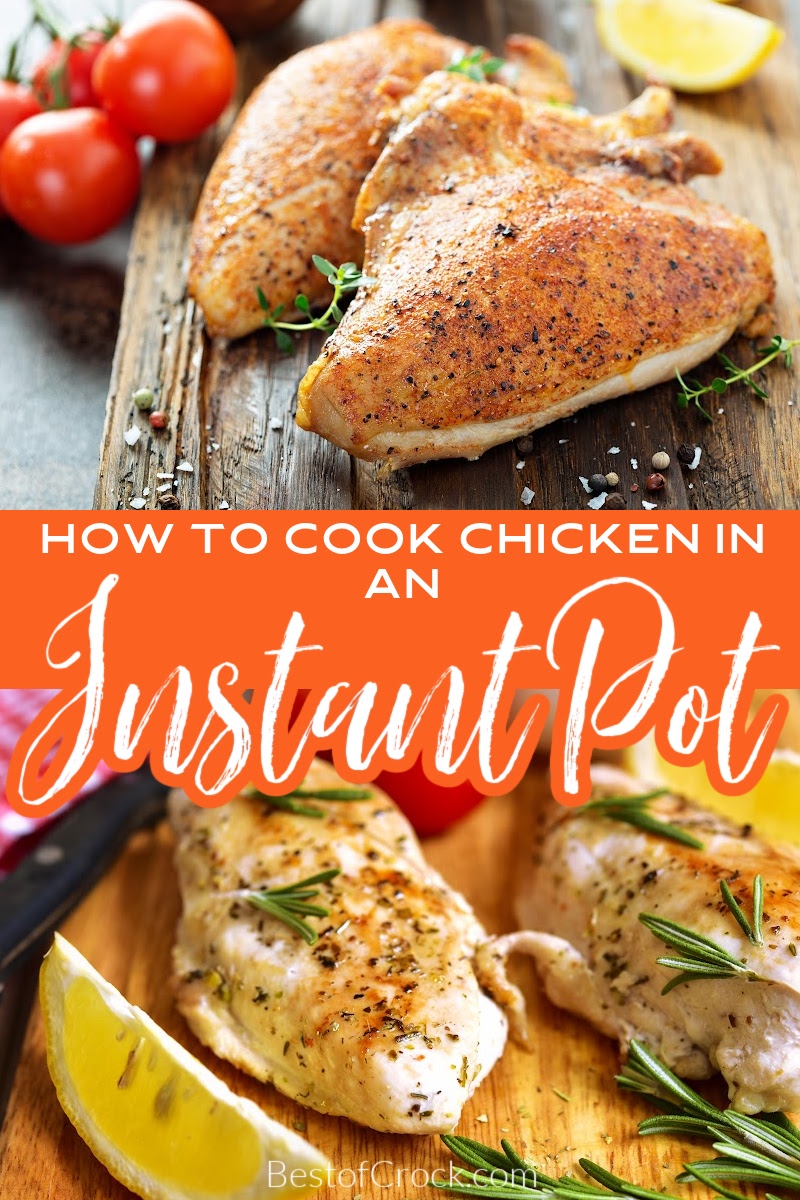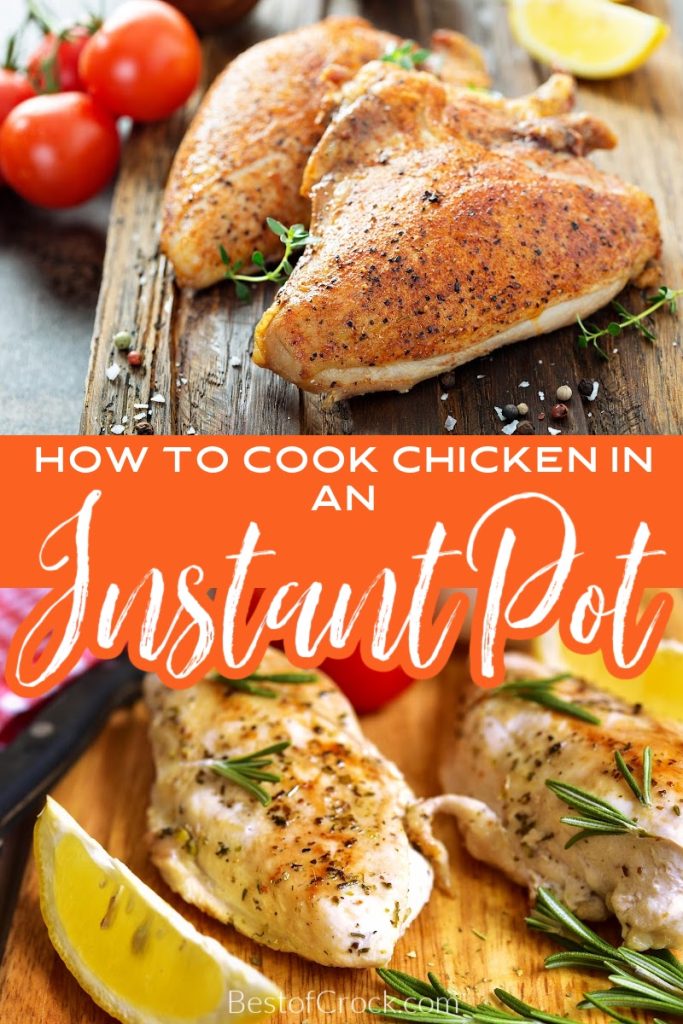 Learning how to cook Instant Pot chicken is much easier than you may think, and it is a great meal prep option. Chicken is meat with very little flavor alone, or maybe we eat it so much that we're just used to it now.
Either way, the flavor of most chicken recipes comes from the seasonings and sauces we use. There are methods to the madness like braising, marinating, dry rubbing, all of which enhance the flavor. But you could also just learn how to cook Instant Pot chicken with some basics seasoning.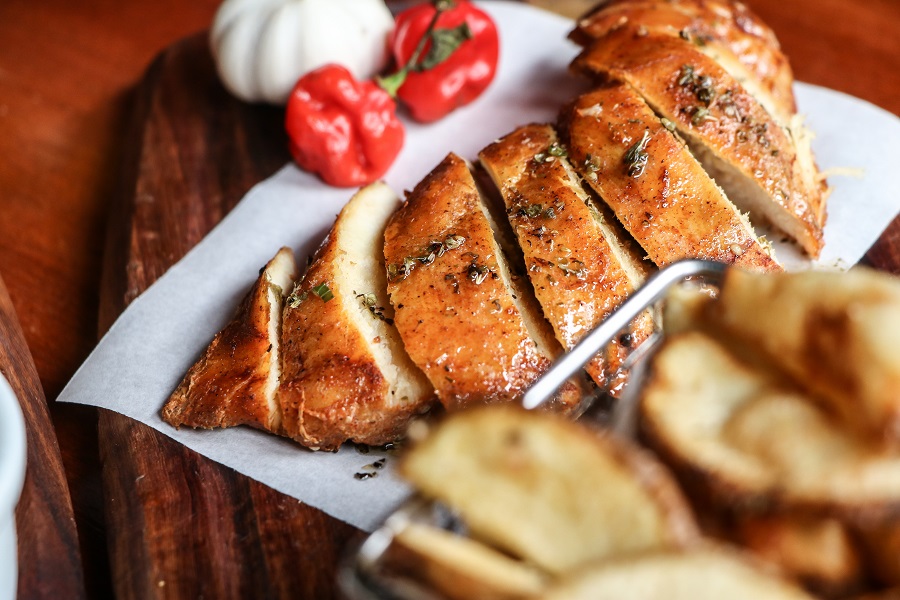 You can eat that chicken breast as is with a little sauce or just the seasoning. You can also use it as meal prep and save the cooked chicken for later as a salad topping or quick meal. However, the Instant Pot plays a significant role in all of these scenarios.
The Instant Pot might just be the best method of cooking chicken. The mixture of pressure and heat keeps it juicy and cooks the chicken all the way through. You can do even just the basics of cooking chicken breast in an Instant Pot, and you will get perfectly cooked chicken every single time.
That makes this method an excellent option for many situations.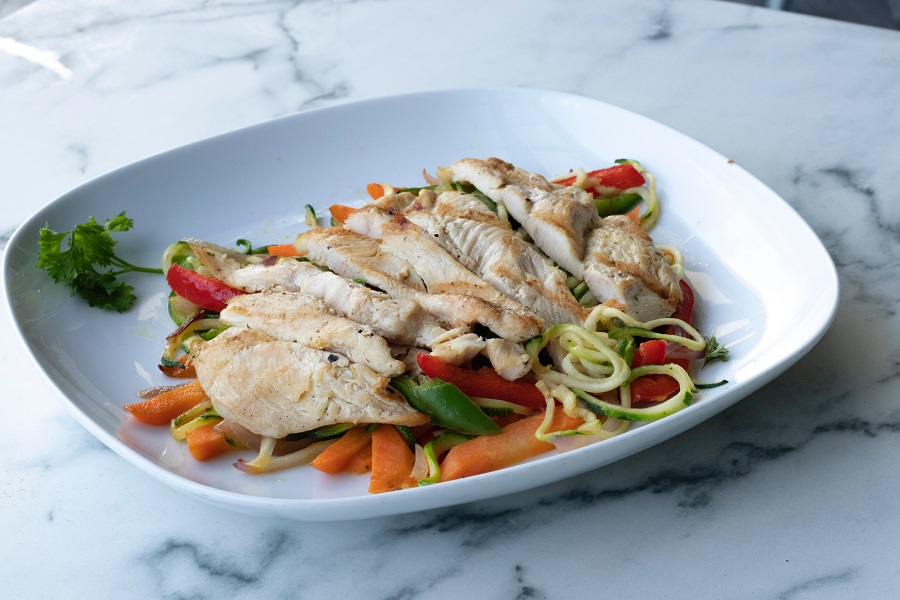 How to Cook Instant Pot Chicken | Fresh or Frozen
The first decision you need to make is between the fresh and frozen chicken. You may have heard that cooking frozen meat is unsafe, and you're right. However, Instant Pots might be the only exception. Instant Pots cook food fast with heat and pressure, which doesn't allow the frozen chicken to stay in the danger zone.
The danger zone is when a piece of meat is at the right temperature for bacteria to grow. That's the same reason you can't cook frozen chicken in a crockpot, or at least you shouldn't. Crockpots cook low and slow, which means the meat will stay in the danger zone for longer, and bacteria will grow.
All of this is to say you have a choice to make when learning how to cook Instant Pot chicken, fresh or frozen? The better question might just be, did you remember to pull the chicken from the freezer and put it in the fridge in time for it to thaw or not?
Luckily, both options are excellent, the only thing that changes is the cooking time, and it's not by much.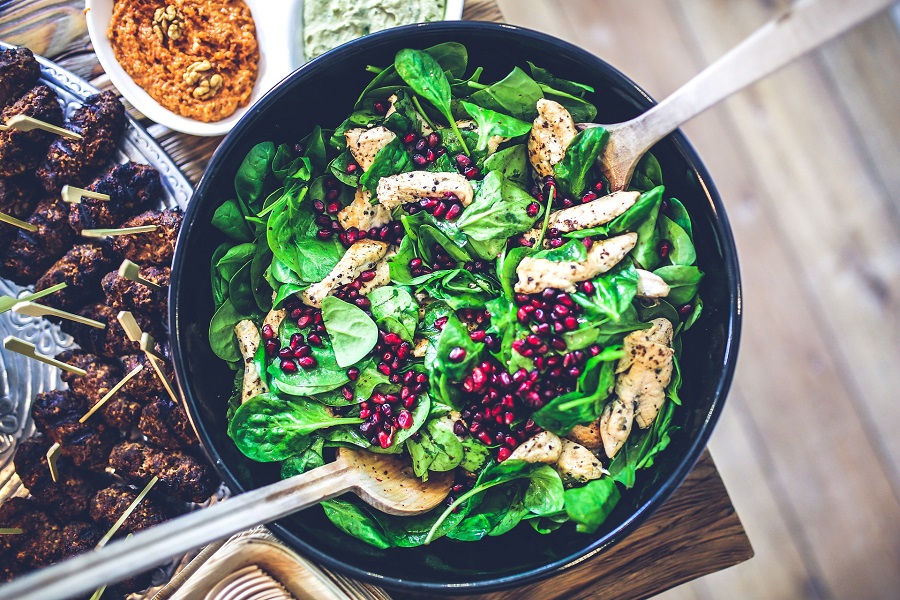 How Long to Cook Chicken in an Instant Pot
Speaking of time, the answer to the above question will alter the answer to this second question. The goal of both answers is also to get the chicken to a safe temp to eat, but there is another factor that comes into play; size.
Chicken that is thicker, say over 2" thick, needs roughly ten minutes, and under 2" thick can be done in around eight minutes. But there is a sure-fire method to discover if the chicken is cooked all the way through, take its temperature.
The internal temp of the chicken breast should be 165 degrees before you can safely eat it. You can refrigerate it after it's been cooked and eat it cold on a salad if you'd like. But it must first be cooked to 165 degrees. You can check that temperature with an instant-read meat thermometer.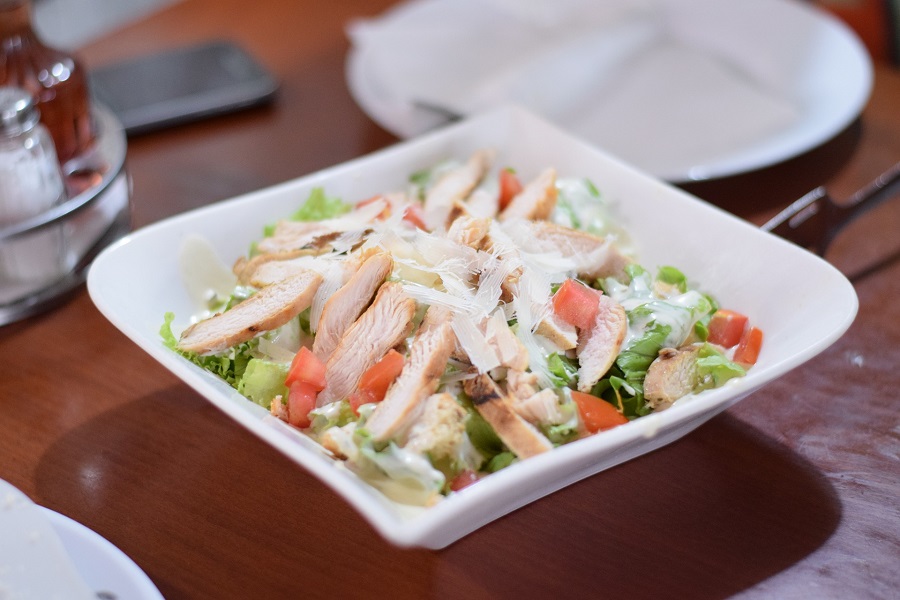 Prepping Chicken Breast
The next decision to make is if you want to season the chicken. This step actually has a few things to learn about how to cook Instant Pot chicken. The first thing to know is that you have to put some liquid in the Instant Pot to cook the chicken.
However, there are two options here, either rest the chicken directly in the liquid or use a trivet to keep the chicken just above the liquid. The seasoning will do just fine in either option, but the liquid could alter the flavor of the chicken.
For example, using water will make sure the chicken gets the flavor strictly from the seasoning. But you can also use chicken broth to enhance the flavor of the meat itself. Both options work and will get you to the finish line. So, the question is, do you season or do you not season?
The answer is absolutely season and does it however you'd like. You can keep it simple with salt and pepper or get adventurous and add some garlic powder or a Mexican blend.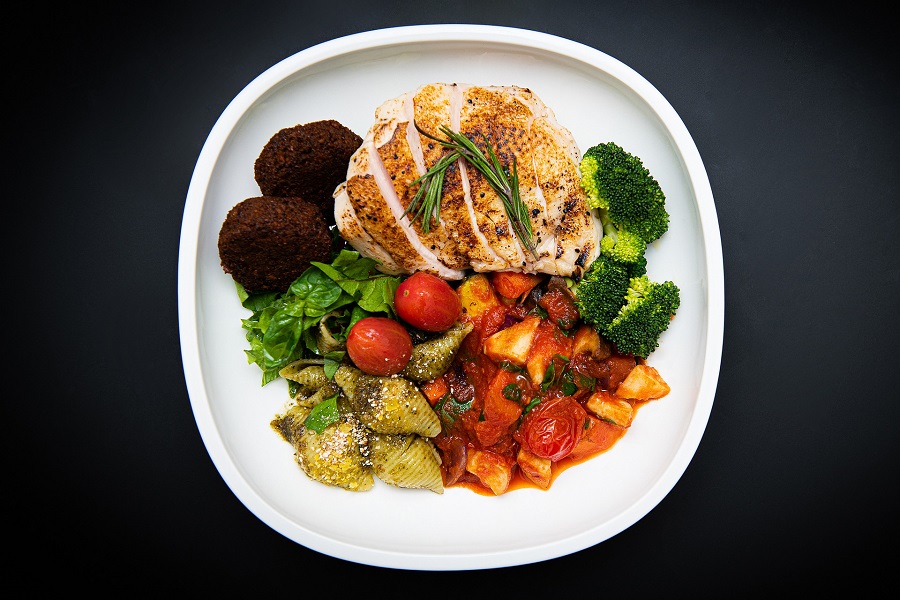 Storing Instant Pot Chicken
Learning how to make Instant Pot chicken means learning how to prep, in a way. You can easily toss in a few chicken breasts for a few minutes, and boom, you've got meals or toppings for salads that you can utilize all week long.
However, you will want to know how to store the cooked chicken so that it can be saved for as long as possible. You can freeze the cooked chicken again, though it should be shredded for the freezer. This will help make sure the chicken is easy to use later; just reheat it, and you're good to go.
You can also cube or slice it and refrigerate it for salads, mixing with rice or beans, or even tacos and burritos; the possibilities are endless.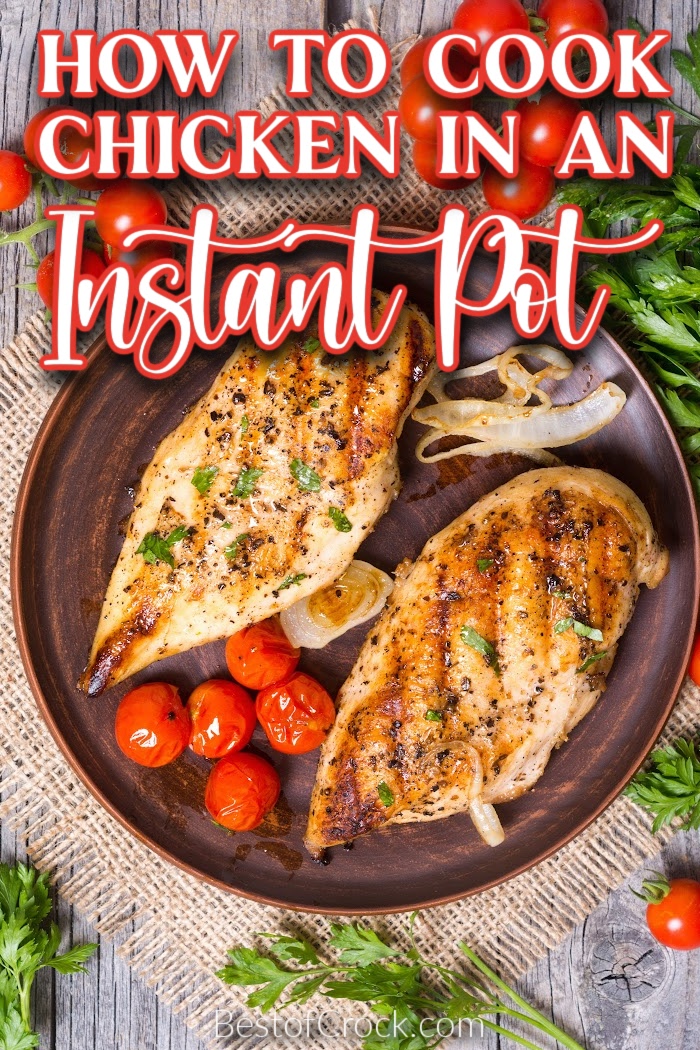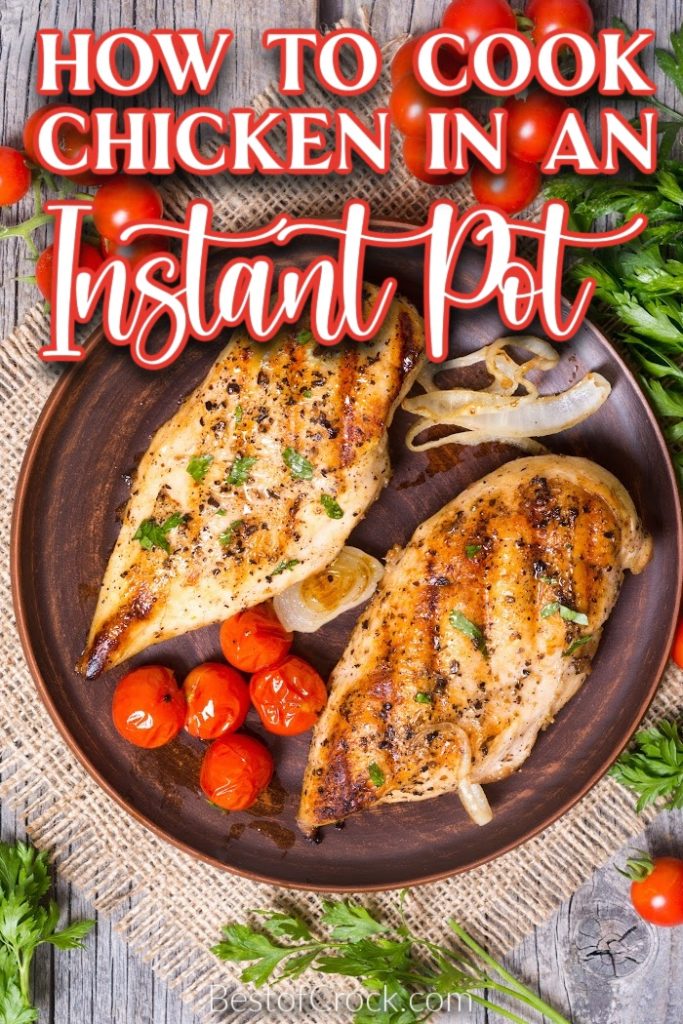 More Instant Pot Recipes
Instant Pot Sour Cream Scalloped Potatoes | Instant Pots don't have to be just for chicken, you can make plenty of things using one.
Healthy Instant Pot Teriyaki Chicken | On the other hand, the chicken you make doesn't need to be basic, you can go a little above and beyond to make something more flavorful.
Instant Pot Chicken Pot Pie Casserole | Chicken pot pie is a classic dish that can have new meaning.
Goulash Recipe with Beef | Ditch the chicken altogether and go for something like goulash with beef.
Instant Pot Roasted Red Pepper Soup | The Instant Pot is great at making soup as well.