Halloween Slow Cooker Cider and Drink Recipes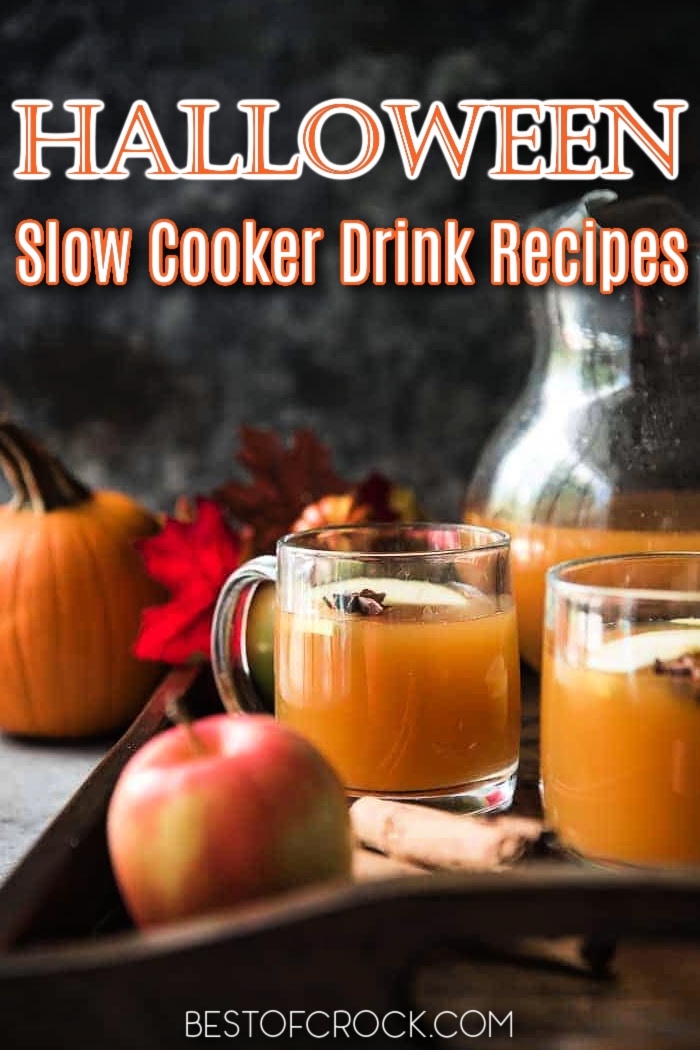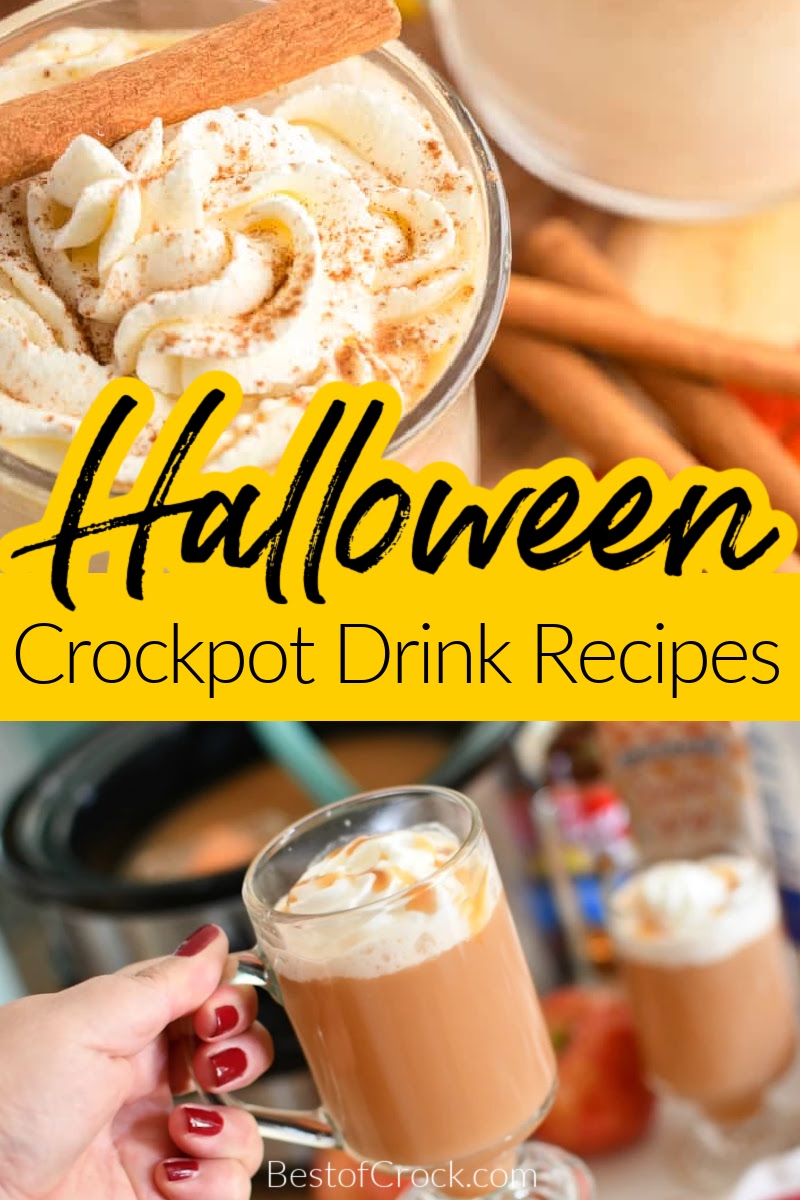 ou will want a warm drink more often during the fall and winter months. But more importantly, holiday crockpot drink recipes are just more fun. In fact, you can start with Halloween slow cooker cider. Halloween slow cooker cider recipes can help you learn how to make slow cooker drinks and kick off the holiday season in a tasty way.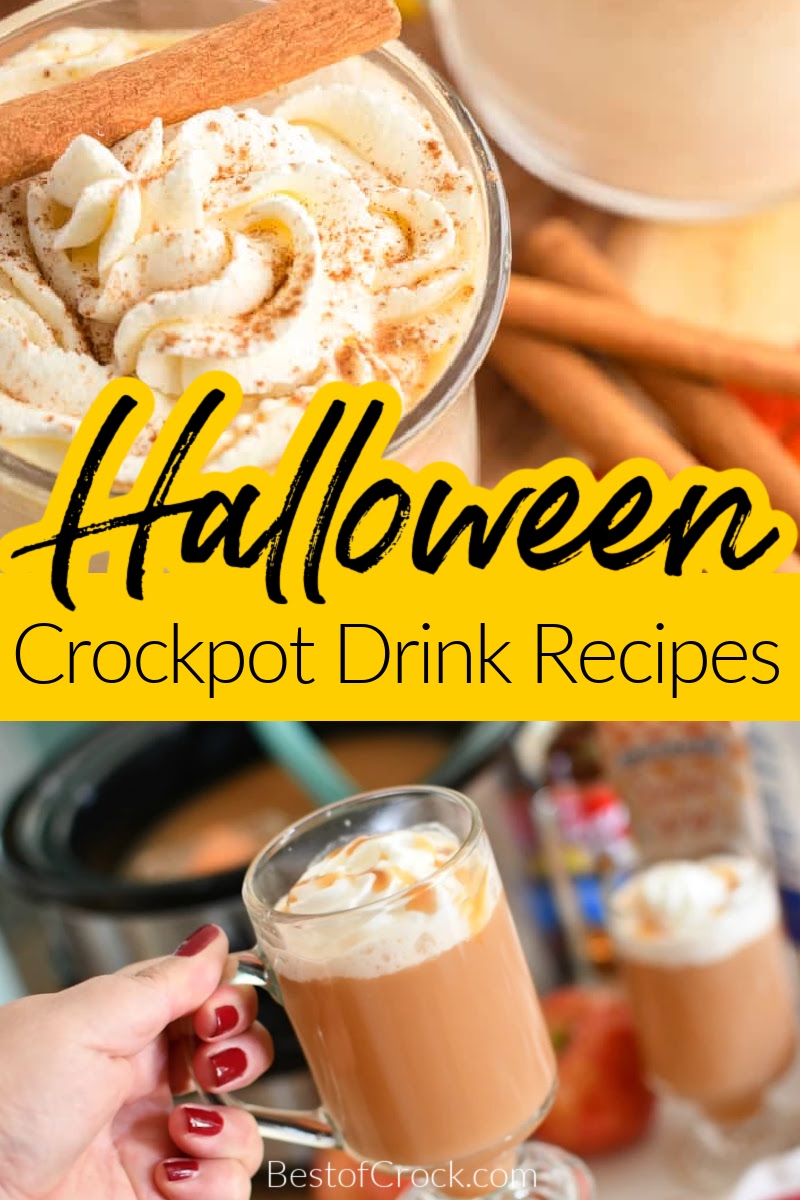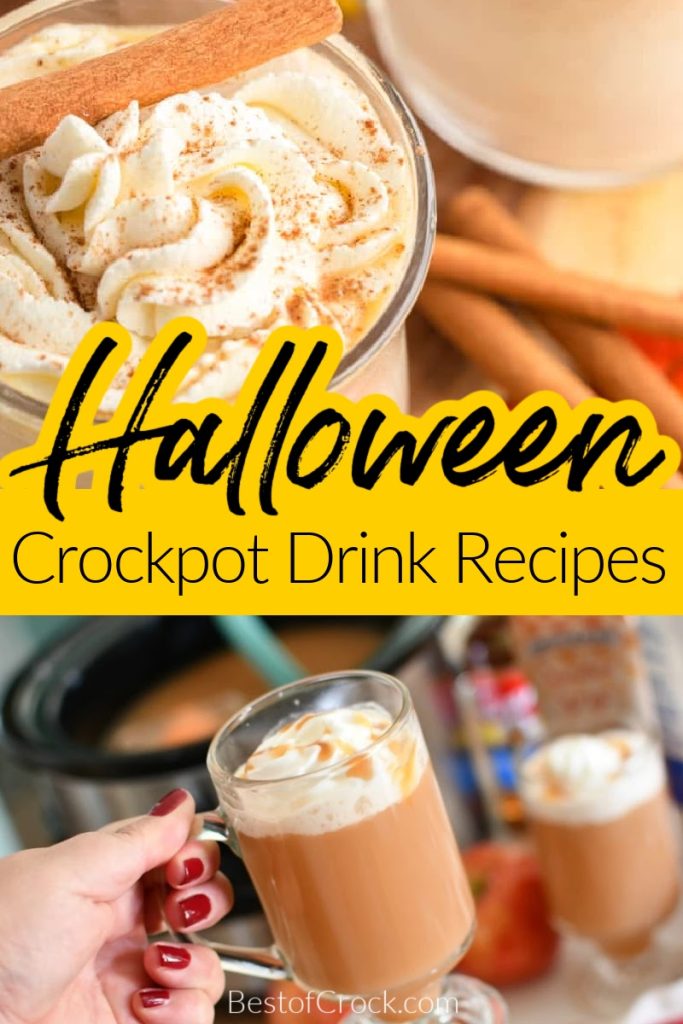 Crockpots are mostly used for making dinners. It is so easy to pop the ingredients into your crockpot, set it, and go to work. But crockpot recipes range from breakfasts to dinner and everything in between. In fact, you can make crockpot drinks as well. The best time to start testing out your drink making skills is during the holiday season. Y
Slow cooker drinks come in a variety of flavors, types, and amounts. You can make a quick batch of hot chocolate or get more gourmet with your coffee. But Halloween is during fall which means apples are in season. There is nothing like a warm glass of apple cider during the fall. But it gets even better when that cider is homemade.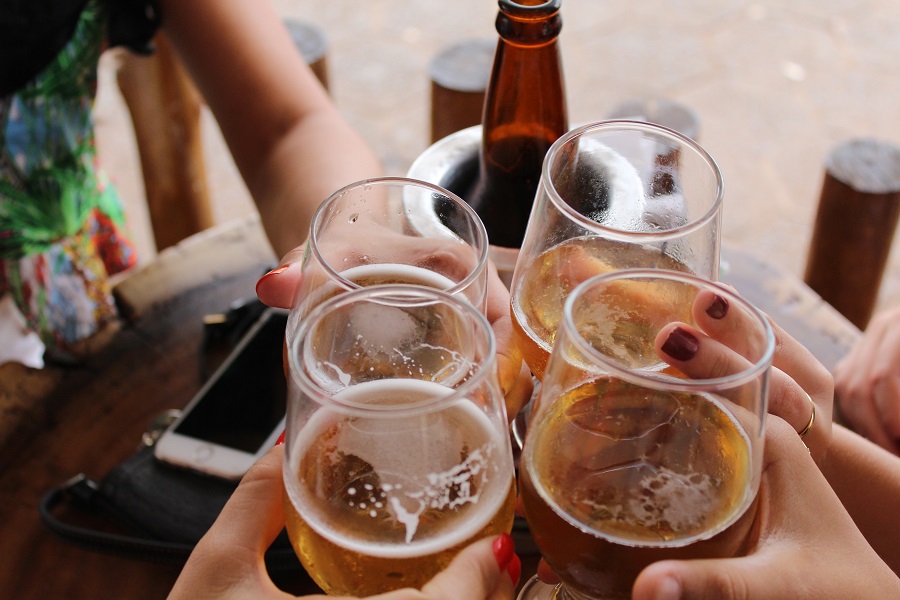 Halloween slow cooker cider is easy to make and comes in assorted flavors. Of course, apple is the most common, but you can get highly creative from there. The important thing is that you are using your crockpot for something other than a chicken dinner.
Candy Corn Hot Chocolate | Passion for Savings
Crockpot Apple Cider | Amanda's Cookin'
Orange Apple Cider | Savory Nothings
Caramel Apple Cider | Hip 2 Save
Slow Cooker Witches Brew | A Year of Slow Cooking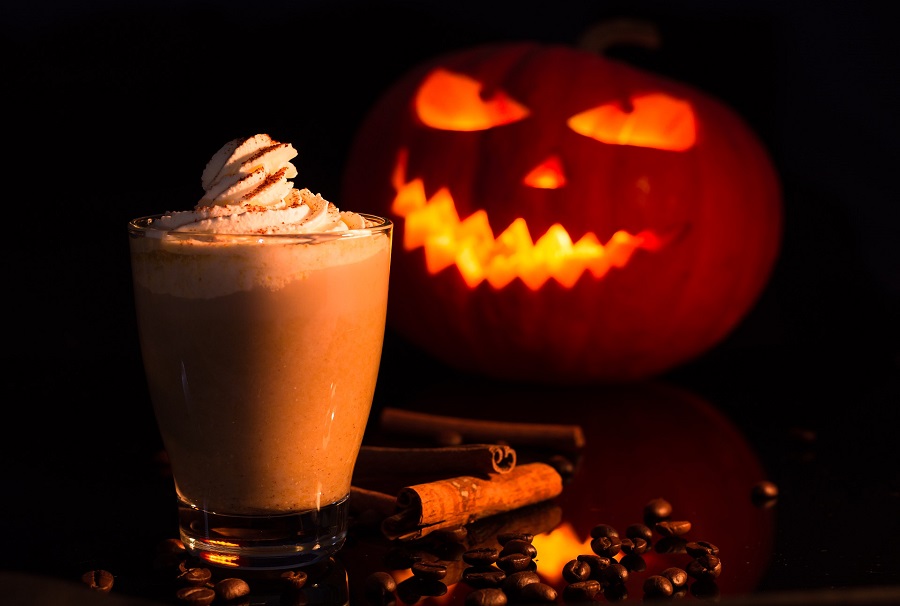 A Whole New Slow Cooker
Making drinks in a crockpot really is a treat. The ingredients have so much time to meld together and become something completely different. You will get to try something that has really become the drink you want it to be. In fact, you may never look at hot chocolate the same way again after making Halloween slow cooker ciders and drinks.
Pumpkin Spice Hot Chocolate | Moms with Crockpots
Slow Cooker Pumpkin Spice Latte | The Magical Slow Cooker
Reese's Peanut Butter Hot Chocolate | Premeditated Leftovers
3-Ingredient Caramel Apple Cider | Life Should Cost Less
Pumpkin Apple Cider | The Crumby Kitchen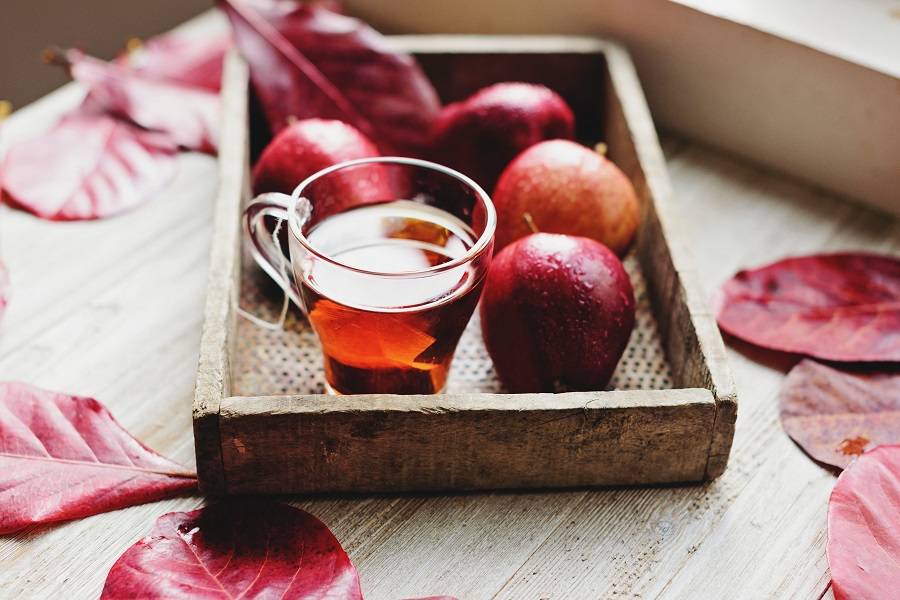 Halloween Slow Cooker Ciders
Making ciders is easier than you may think. You can make them spiced, you can spike them, oyu can make them kid friendly. You are in control. But most importantly, the slow cooker will do the heavy lifting. You can free yourself up to do something else while your drinks prepare.
You can even make it ahead of time, bottle it up, and save it for when you're ready.
Pumpkin White Hot Chocolate | Torna-Dough Alli
Bloody Cider | Kleinworth & Co
Spiked Caramel Apple Cider | Who Needs a Cape?
Easy Spiced Cider | Koti Beth
Witch's Brew Hot Chocolate | Mix & Match Mama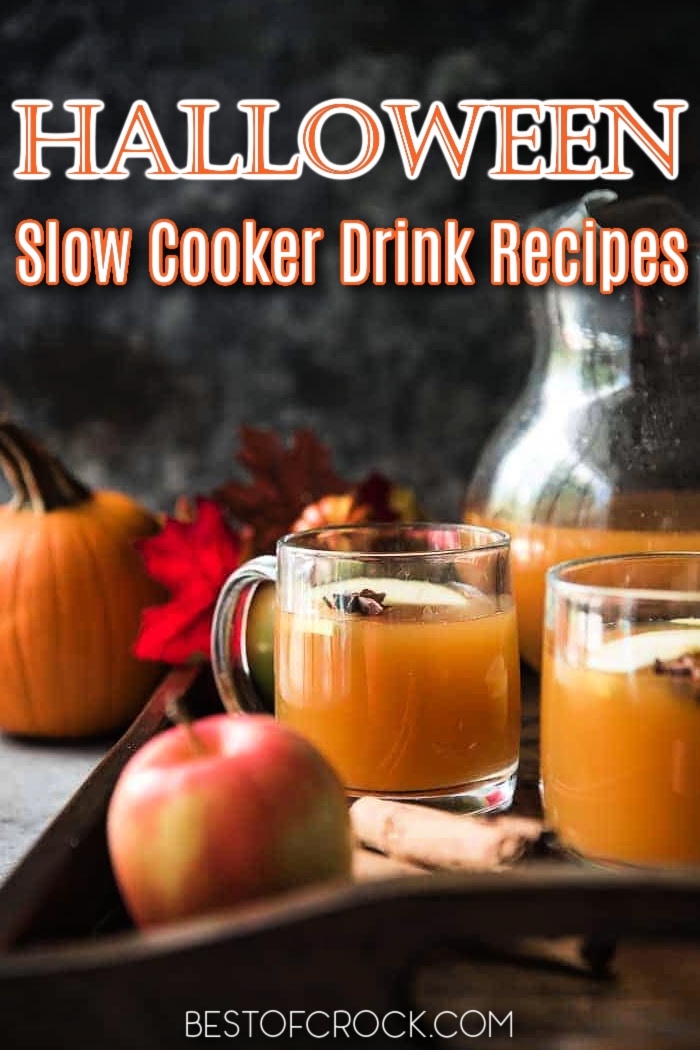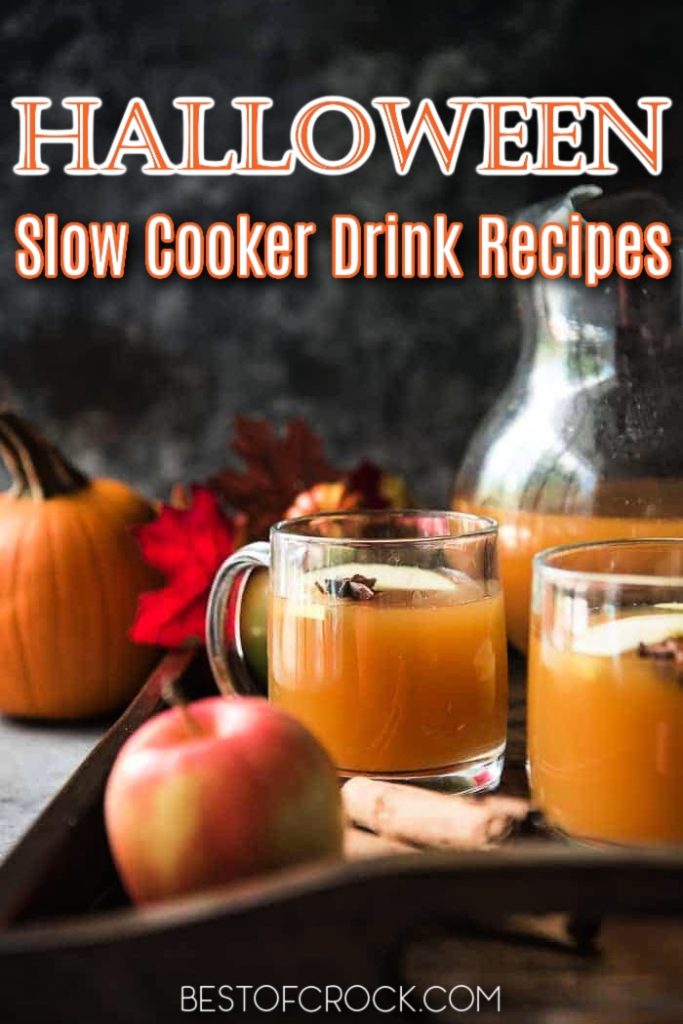 More Slow Cooker Recipes
Easy Crockpot Beef with Brown Rice and Vegetables | Beef and rice is an easy recipe, but it gets even easier and healthier when you make it in a crockpot and use brown rice instead.
Low Carb Slow Cooker Stuffed Peppers | Stuffed peppers are a healthy dinner option that is filled with flavor from the bell peppers and the ground beef mixture.
Slow Cooker Beef Stroganoff with French Onion Soup | Beef stroganoff made fresh at home is way better than any frozen meal you will find at any grocery store.
Crockpot Ground Chicken Chili Recipe | Want to win the blue ribbon? Use a chili recipe that has plenty of time to simmer and meld together perfectly.
Slow Cooker Shredded Beef Sandwiches | You may not be able to make the sandwiches in a crockpot, but you can make your own lunch meat with tons of flavor.