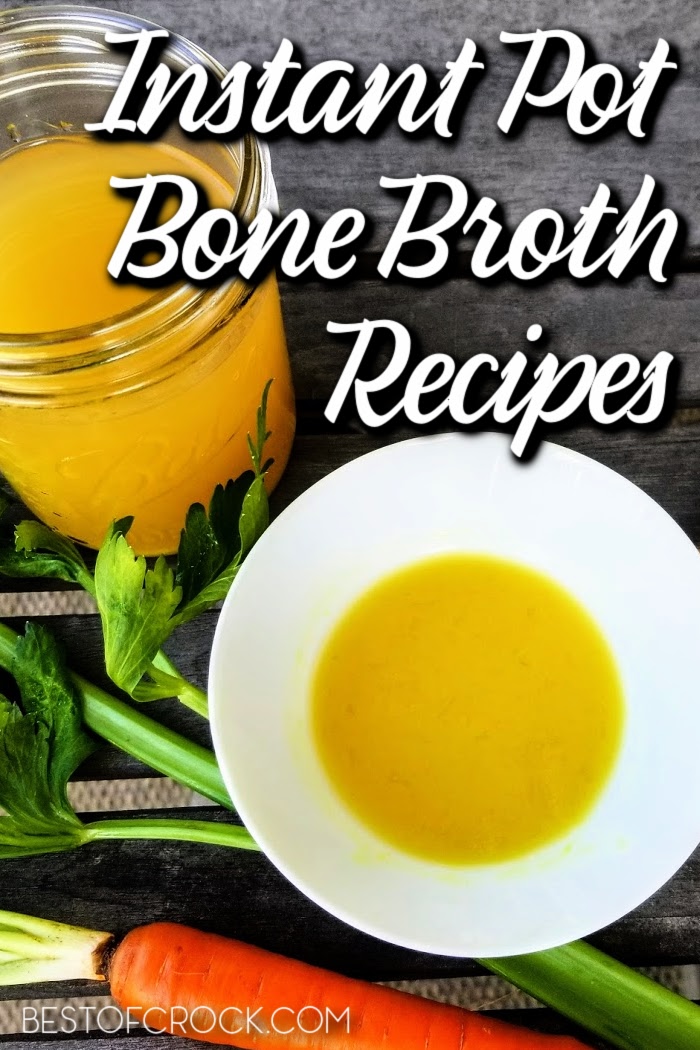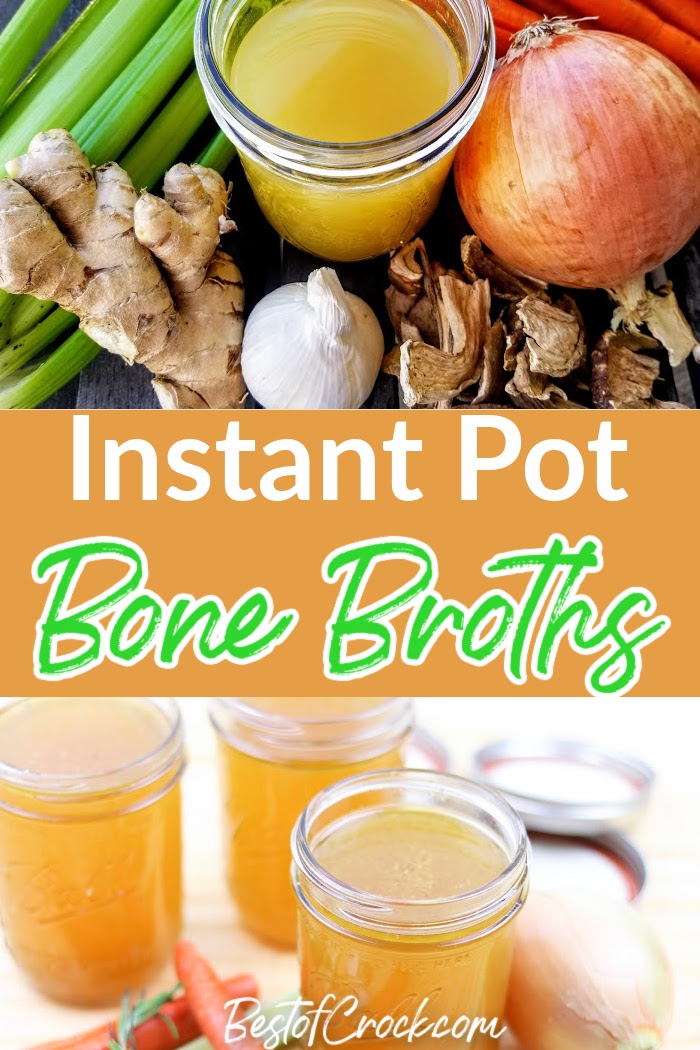 Bone broth is the product of a bunch of miscellaneous items that are essentially soaked and cooked in water to extract the nutrients from those miscellaneous items. People use bone broth as soup broth or as an ingredient in other recipes that call for water. You could use bone broth in some recipes instead of using water to add another level of health and flavor to your dish. In fact, you could use Instant Pot bone broth recipes to make things even easier.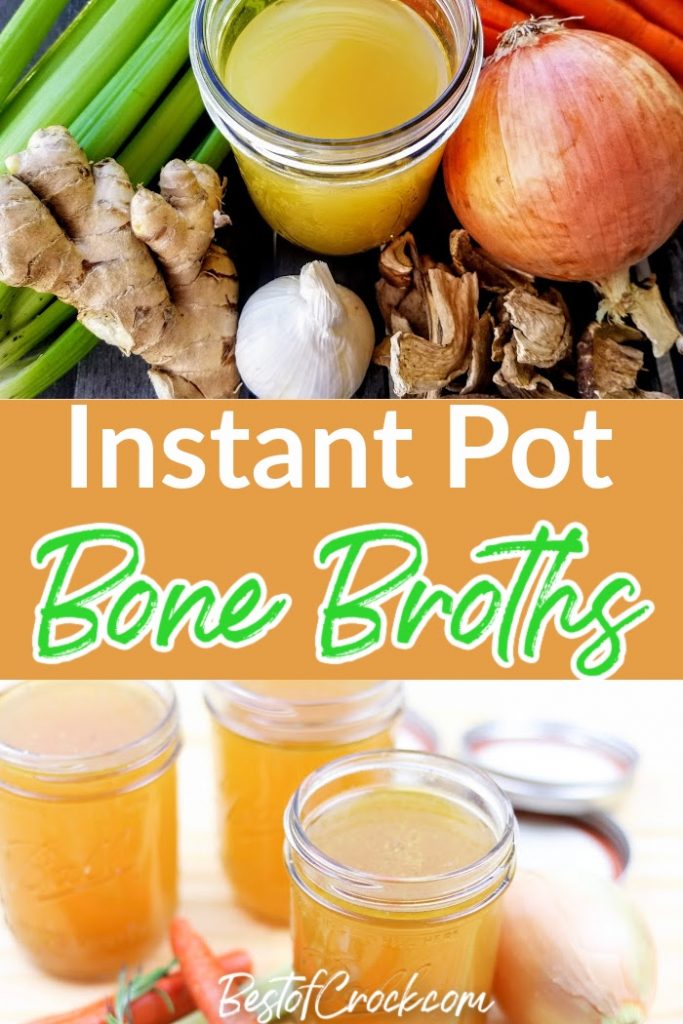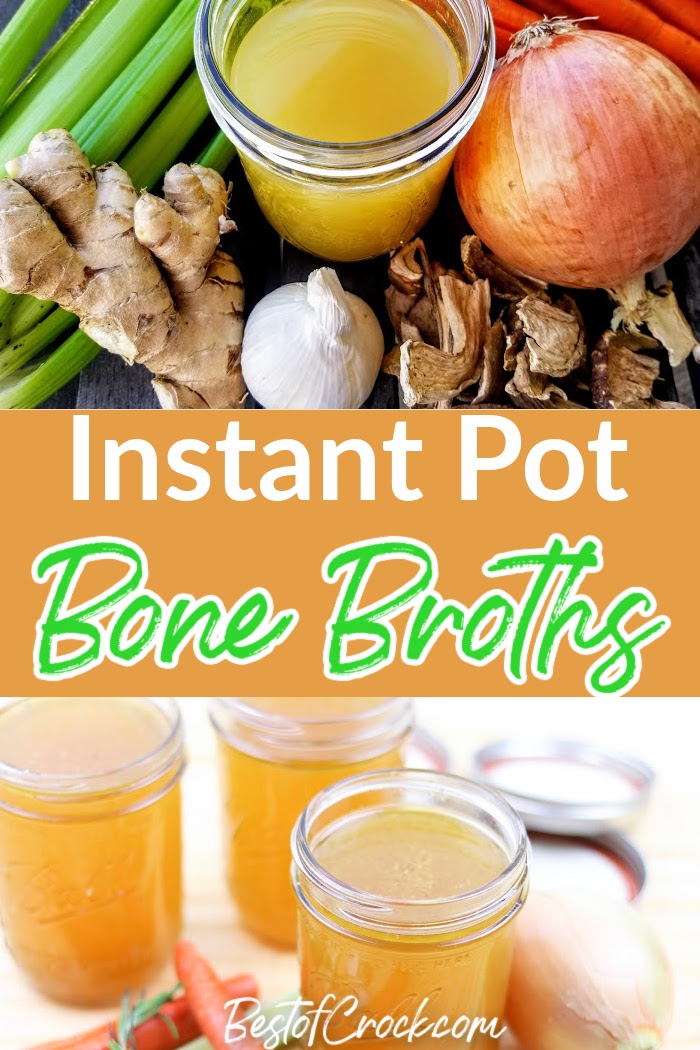 You can add a new level of health to any of your recipes with homemade Instant Pot bone broth recipes.
The best thing about bone broth is that you can use scraps to create the recipes. For example, you can use bones from that chicken you made last Monday, the parts of vegetables you cut off but almost tossed, and some easy herbs and spices from your pantry.
Together, these ingredients are used in Instant Pot bone broth recipes. The outcome is a broth that can be used in soup recipes, recipes for stuffing, and almost any other recipe that calls for water.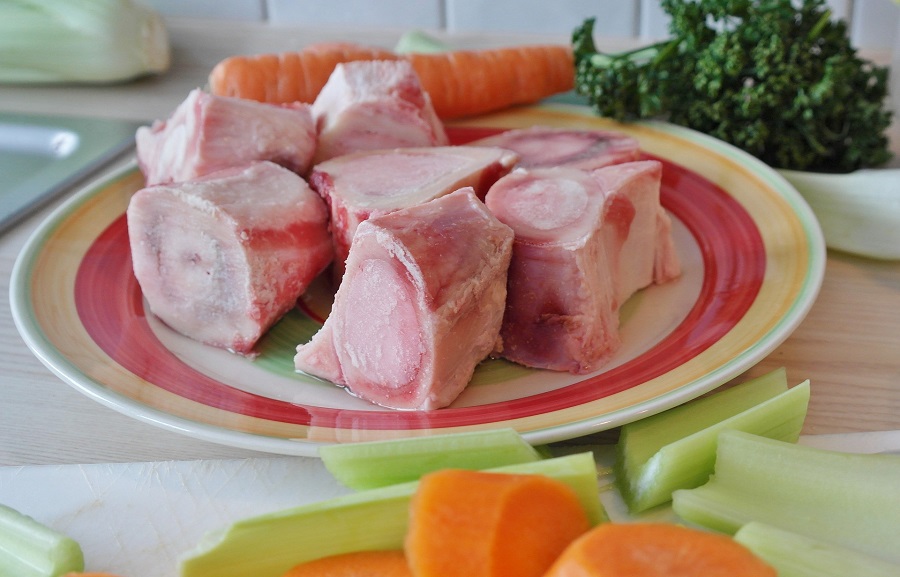 Of course, you will not want to use bone broth in a drink recipe. But there are some drinks that may benefit from some bone broth as well.
At the end of the day, you can use these recipes to extract nutrients from inedible scraps and turn it into something delicious and healthy.
How to Make the BEST Instant Pot Bone Broth | Best of Crock
Keto Bone Broth | The Bettered Blondie
Chicken Bone Broth | Raising Nobles
Easy Bone Broth | Peter's Food Adventures
Drinkable Bone Broth | The Duvall Homestead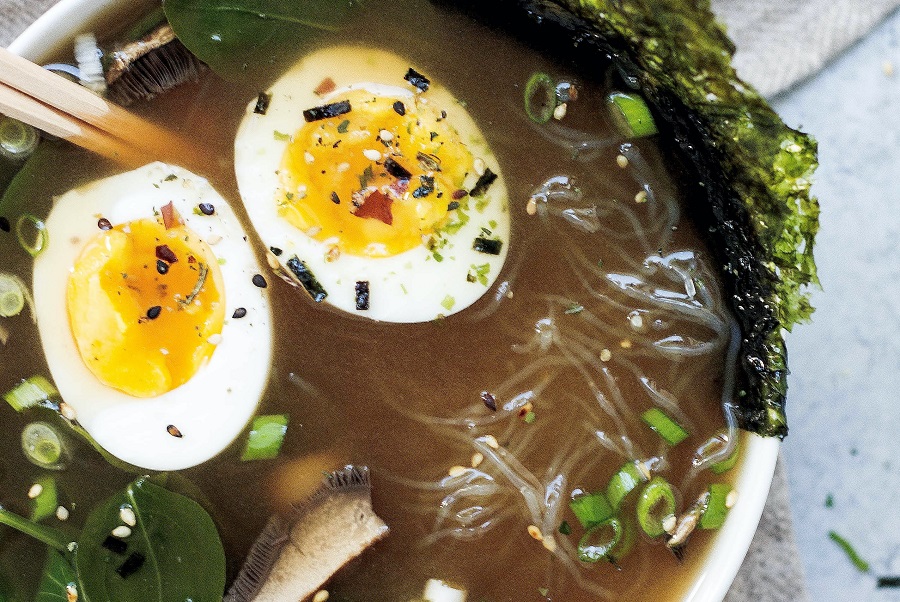 Making Instant Pot Bone Broth Recipes
These recipes will be specific. But there are ways you can save money when making these recipes. For example, you can use carrot scarps you saved in the freezer from last week if a recipe calls for carrots.
You could also use bones you stored in the freezer from two weeks ago. The trick is finding a recipe and then utilize ingredients from past recipes you made to fill those gaps.
Whole30 Bone Broth | Thyme & Joy
Gut Healing Bone Broth | Chartered Wellness
Beef Bone Broth | Gourmet Done Skinny
Nourishing Bone Broth | Kristine's Kitchen
Bone Broth for Autoimmune Health | Bliss Health Coaching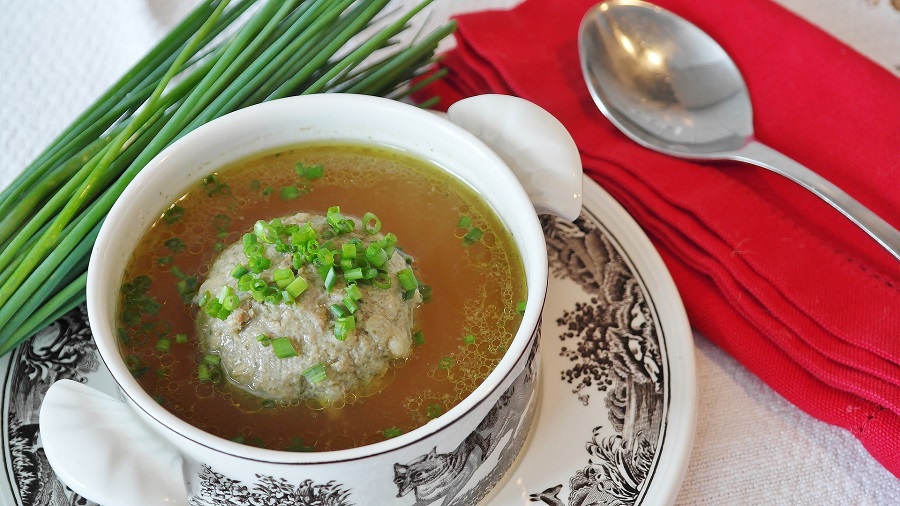 Drinking Broth
Bone broth is an uncomplicated way to add flavor and nutrition to loads of different recipes. But you can also drink some of these to get all those vitamins and minerals if you'd like.
In fact, there are some recipes that are made for drinking. The choice is up to you depending on your health issues, diet plan and other personal factors.
Paleo Bone Broth | 40 Aprons
Low Carb Bone Broth | A Healthy Makeover
Gluten-Free Chicken Bone Broth | Instant Pot Eats
How to Make Bone Broth | Farmhouse On Boone
Bone Broth Stock | This Old Gal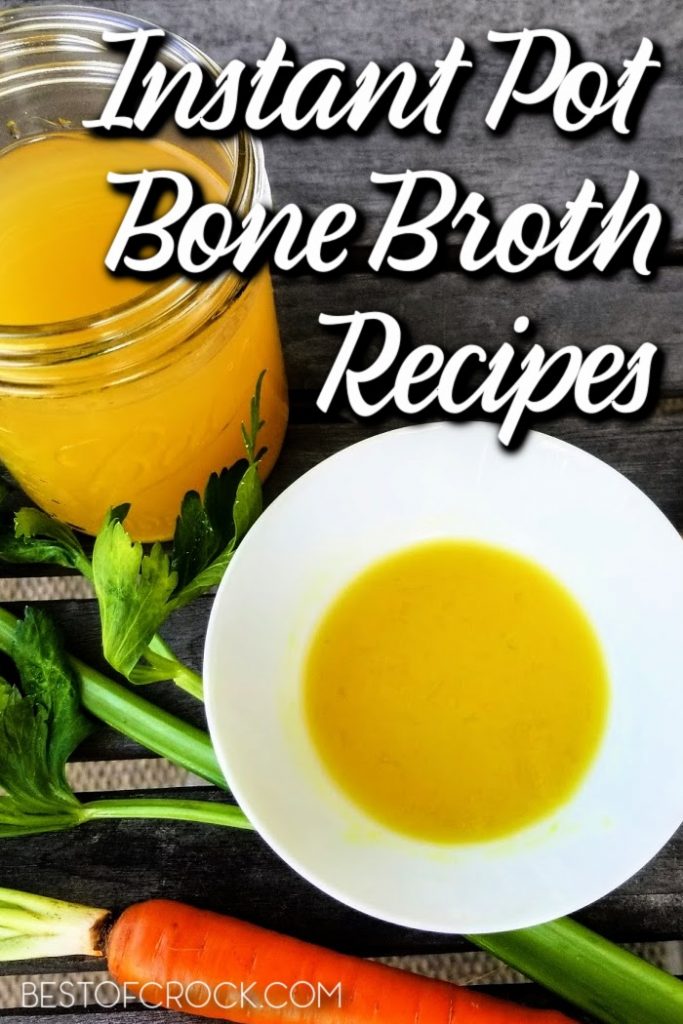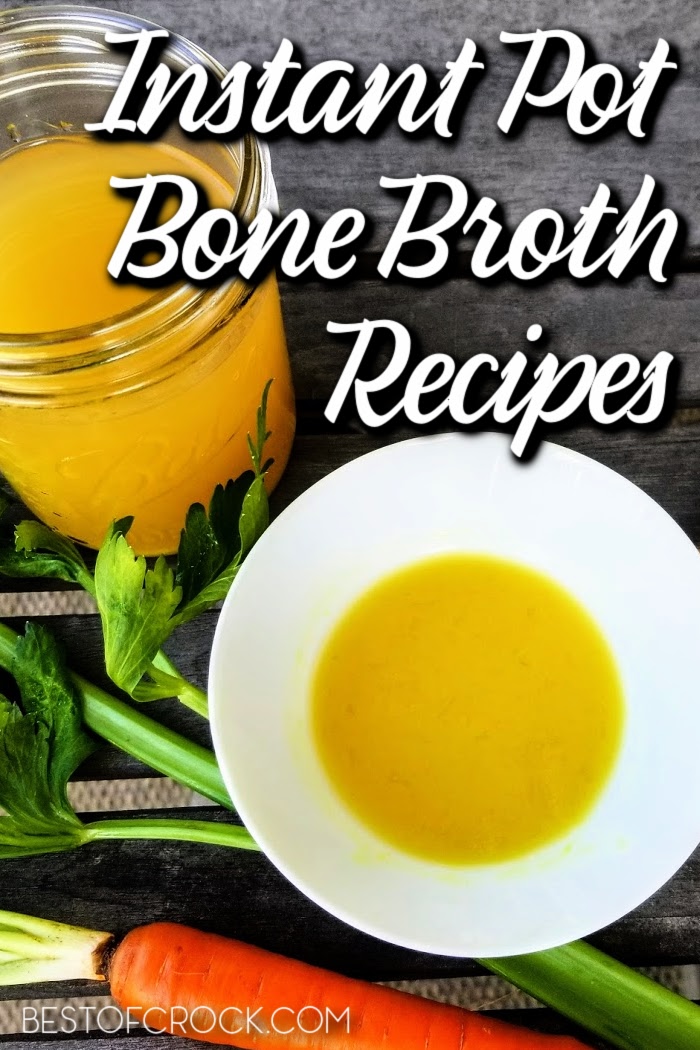 More Instant Pot Recipes
Low Carb Instant Pot Pork Chops Recipe
Healthy Instant Pot Chicken and Veggies Soup
Instant Pot Goulash Recipe with Beef
Instant Pot Chicken Pot Pie Casserole